No Deposit Slots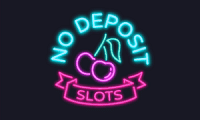 No Deposit Slots sister sites include Palace Bingo, Mega Reel Spins, Loot Casino, Lion Wins, Fortune Games, Pots of Slots, Express Wins, Fluffy Spins and many more.
No Deposit Slots (nodepositslots.com) is operated by Jumpman Gaming Limited of La Corvee House, La Corvee, Alderney, GY9 3TQ.
Sites like No Deposit Slots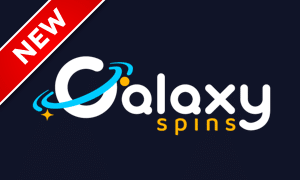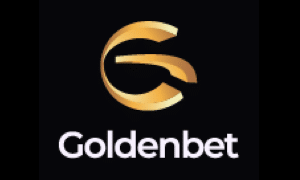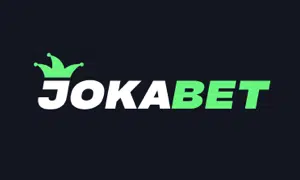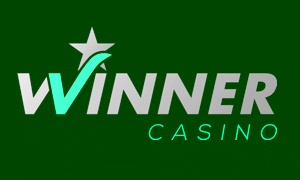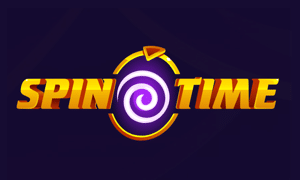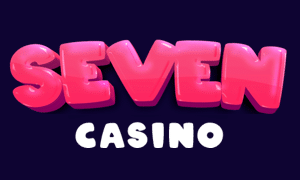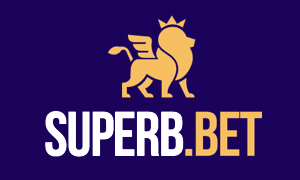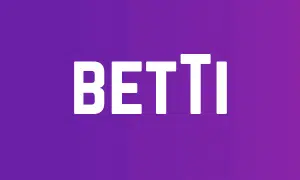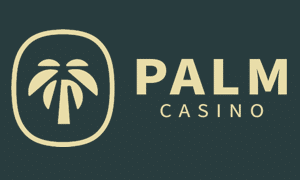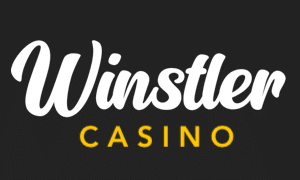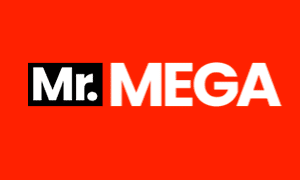 No Deposit Slots Sister Sites
No Deposit Slots isn't actually the only one of the Jumpman Gaming Limited casinos that offers no-deposit free spins as a welcome promotion. We suspect that's good news to those of you who've come here looking for No Deposit Slots sister sites. The other piece of good news is that there are about two hundred No Deposit Slots sister sites to choose from, so you're not short of choice. If you'd like to see a complete list of all the No Deposit Slots sister sites, you'll find one on our operator page for Jumpman Gaming. On this page, we'll limit ourselves to looking at the best of them.
New Online Slots
If you're looking for No Deposit Slots sister sites, it might be because you like online casinos that serve a specific purpose. No Deposit Slots does, after all, provide a few no-deposit free spins to all of its players. With that in mind, here's New Online Slots. We bet you can't guess what it specialises in? We jest, of course – we know you can. New Online Slots isn't quite as pretty as No Deposit Slots is, lacking its neon charm, but it still receives an average of three to five brand-new online slots every week of every year. If that sounds familiar, it's because it's the same number of brand-new online slots that No Deposit Slots receives every week. That's the thing about the supposed unique sales points of the No Deposit Slots sister sites – they're not actually as unique as they might initially appear to be. New Online Slots broadly offers more of the same fun you've already had at No Deposit Slots.
Mega Reel Spins
Mega Reel Spins is another Jumpman Gaming casino based entirely around a single point, and if you've played at any of the other No Deposit Slots sister sites before, you'll already know what that point is. For those who haven't, we'll end the mystery. It's the core promotion that powers most of the rewards and bonuses at the casinos on this platform. The patented Jumpman Gaming Mega Reel awards a random prize every time a player spins it. That prize could be hundreds of free spins on a top slots game, or it could be a ten pound Amazon voucher – you never know until the special reel stops spinning. It's a little odd that Mega Reel Spins makes such a big deal out of the feature when it's also available at so many of the other No Deposit Spins sister sites, but like we said a moment ago, unique selling points are hard to come by on this casino network.
Mirror Bingo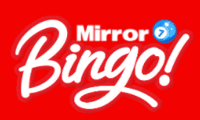 We know what you're thinking. You're wondering why we've included a bingo site on a list of No Deposit Slots sister sites when you're presumably looking for slots and casino sites. We have two different but equally valid answers to that question. The first is that Mirror Bingo is probably the biggest iGaming site on the Jumpman Gaming platform, which automatically makes it worthy of inclusion. The second is that Mirror Bingo isn't as devoted to bingo as its name might make it sound. Yes, there are bingo games here, but there's also the operator's standard portfolio of roughly seven hundred slots, with more added every week. They're the same slots you'll find at No Deposit Slots and the other No Deposit Slots sister sites we've talked about so far, but you can play them in what some might see as a bigger and better environment. Just in case anybody hadn't made the connection – yes, this is the official iGaming site of the Daily Mirror.
Space Wins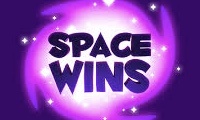 We've just said that Mirror Bingo is probably the most popular of the No Deposit Slots sister sites. That doesn't mean it's the best. That title might just belong to Space Wins, which is growing in popularity faster than any of the other casinos on this network. Space Wins is a treat for the eyes, executing its space theme brilliantly with an eye-catching, animated background of spinning planets and shooting stars. Look a little closer, and you'll see that Space Wins also has something in common with No Deposit Slots. Namely, it also offers a handful of no-deposit free spins to all new players. When you register with Space Wins for the first time, you can claim five free spins on Starburst by NetEnt. While it might not be the most original choice – it's the most popular slots game in the world, after all – it's the perfect choice for Space Wins based on theme.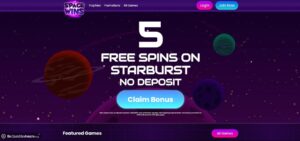 Simba Slots
One of the strangest things about the Jumpman Gaming casino network is that there are a few casinos on it that play a risky game when it comes to well-known copyrighted properties. Casper Games and Aladdin Slots are two names we could give you straight off the bat, but here's another in the shape of Simba Slots. Simba, as nearly all of you will know, is the name of the lion character from Disney's "The Lion King." The movie is a staple of many of our childhoods, and so by using both the name and a lion mascot character at Simba Slots, Jumpman Gaming is appealing to the child in all of us. Even the style of the graphics at Simba Slots is a reference to "The Lion King," making for quite the immersive theme. Like all the best No Deposit Slots sister sites, Simba Slots also offers five free spins to every player who registers an account with the casino.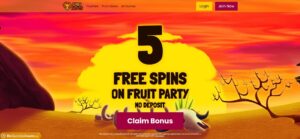 Can No Deposit Slots Be Trusted?

★★★★★
No Deposit Slots is a 3 Star trusted casino.
1. UKGC License

No Deposit Slots is licensed and regulated by the UK Gambling Commission under license number 39175, which is held by Jumpman Gaming Limited.

2. UKGC Fines

Following a regulatory review carried out by the UK Gambling Commission in May 2022, Jumpman Gaming was found to have breached license conditions related to customer interaction and anti-money laundering protocols. As a resolution, Jumpman Gaming decided to settle the matter by paying £500,000.

3. Customer Service

The only available means of reaching the casino is through email, and the estimated response time is about two days.

4. Trustpilot Score

No Deposit Slots hasn't attracted enough reviews on Trustpilot to achieve a proper rating.

5. Company Location

Jumpman Gaming Limited's main headquarters is situated on Alderney, an island in the English Channel.

6. Visible T&C's

The casino's homepage lists key terms and conditions alongside the promotions displayed.

7. Social Media Presence

There isn't a No Deposit Slots Facebook account. The casino is on Twitter, but hasn't posted since 2021.

8. Number of Sister Sites

The Jumpman Gaming platform hosts more than two hundred No Deposit Slots sister sites.

9. Games portfolio
Around seven hundred online slots plus a selection of network-exclusive live dealer games.
10. Gamstop links

By clicking on the GamStop logo located in the footer of the No Deposit Slots website, players gain easy access to the services offered by GamStop.

Overall SCORE >

★★★

★★ – 3/5 Stars
No Deposit Slots Review 2023
No Deposit Slots lives up to its name, but does it do much more than that? We've already established that plenty of the No Deposit Slots sister sites also offer no-deposit free spins, so this neon playground of a casino is going to need to have something else up its sleeve if it's going to stand out from the crowd. Does it have it? Let's find out.
No Deposit Slots Welcome Promotions
When you step into the world of No Deposit Slots, the excitement begins right from the moment you sign up. This online casino breaks the mould by offering new players a taste of the action without asking for a penny. Upon registration, you're gifted with five free spins on the Aztec Gems slot game. It's like being handed a golden ticket to a world of spinning reels and potential wins, all without reaching for your wallet. The bad news is that you'll have to wager anything you win x65, but given that the winnings came free of charge, perhaps we ought not to complain.
The generosity doesn't stop there. Once you decide to dive deeper into No Deposit Slots and make your first deposit, the casino rolls out the red carpet and presents you with a spin on the Mega Reel. This iconic feature, a staple of Jumpman Gaming Limited casinos, is akin to a spinning wheel of fortune. It could reward you with up to 500 free spins on the ever-popular Starburst slot or even an Amazon voucher. It's a whirlwind of excitement that adds an extra layer of thrill to your gaming journey. The same x65 wagering requirement applies, though, and it's a little harder to stomach when you've paid for the privilege of landing the bonus this time.
Other Promotions
Beyond the pair of welcome offers, No Deposit Slots keeps the excitement going with its Jumpman-standard trophy system. Imagine embarking on a treasure hunt where each trophy you find brings you closer to more rewards. Every set of five trophies you collect unlocks another spin on the Mega Reel, turning your gaming experience into an ongoing adventure. It isn't the only additional promotion at the casino – it's worth checking the promotions page to find out what's new – but it's always been the biggest one.
Collect up to 200 trophies offered by the casino, and you'll not only have the satisfaction of completing the challenges but you'll also be rewarded with an Amazon voucher. It's like a pat on the back from No Deposit Slots, acknowledging your dedication and loyalty.
Pros and Cons of No Deposit Slots
Pros:
No Deposit Slots honours its name by offering a few no-deposit free spins to anyone who shows up and opens an account with the casino. Thanks to its neon scheme, it looks like a fun place to play, and it receives new slots and games weekly.
Cons:
The lack of immediate support options means that the standard of customer support at the casino is poor. The withdrawal process could and should move a lot faster than it does, and there's no good excuse for saddling promotions with a wagering requirement as high as x65. All it achieves is to take the fun out of the promotions.
Top Games at No Deposit Slots
No Deposit Slots is as heavily based on online slots as its name implies it ought to be. That means it shares the same focus as around fifty of the No Deposit Slots sister sites and also offers the same games. New slots often dominate the homepage, but the ones we're about to list here manage to remain popular at No Deposit Slots no matter how much time goes by.
Burning Wins: This classic slot game by Playson was once the star of No Deposit Slots' welcome offer until it was replaced by Aztec Gems. Its traditional design and straightforward gameplay make it a great starting point for beginners. It's like stepping into a virtual Las Vegas casino with the classic symbols and sounds of a traditional slot machine. No provider does traditional slots better than Playson, and plenty of people believe the Burning Wins series to be Playson's best.
Book of Dead: This Egyptian-themed slot by Play'n Go is a fan favourite. Its unique "book of" expanding symbols mechanic adds an extra layer of excitement to the gameplay. Embark on an adventure with the brave explorer Rich Wilde, uncovering ancient treasures and secrets of the Pharaohs while dealing with incredibly high volatility and, if we're honest, an RTP that's lower than we'd like it to be. That factor has never harmed the slot's popularity, though.
Irish Pot Luck: This slot by NetEnt is hailed as one of the best Irish-themed slots outside of Rainbow Riches, which is the standard that all other Irish slots are held to. Its cute graphics and engaging features make it a must-play for slot enthusiasts who love this genre. It's like taking a virtual trip to the Emerald Isle, complete with pots of gold, leprechauns, and lucky clovers. It doesn't break any new ground, but it's a well-executed addition to the genre.
Withdrawal Processing & Support
While No Deposit Slots offers a variety of withdrawal options, including PayPal, Neteller, Skrill, and debit cards, the process could be faster. All withdrawal requests are subject to a three-day pending period, followed by an additional 24-72 hours for the funds to clear. This is, without a shadow of a doubt, a point of improvement for the casino to consider if it wants to enhance player satisfaction. A three-day wait is way too long – especially if players have taken the time to complete the verification process.
Customer Services & Licensing
If you need help at No Deposit Slots, your one and only option is to email [email protected] and wait for someone to reply. The standard wait for responses is two business days, which means if your problem is stopping you from playing, you're basically done with the casino until someone comes back with a fix. Plenty of substandard casinos still manage to provide live chat assistance these days, so No Deposit Slots is miles behind the times here.
No Deposit Slots is licensed and regulated by the UK Gambling Commission under license number 39175, which is held by Jumpman Gaming Limited. In May 2022, Jumpman Gaming voluntarily settled a regulatory issue by paying £500,000. More details can be found in the table provided above. This license also applies to all other No Deposit Slots sister sites.
No Deposit Slots – The Verdict
No Deposit Slots doesn't actually offer any more no-deposit free spins than quite a lot of the No Deposit Slots sister sites, and it actually offers fewer than several of them. That means the casino's unique selling point is out of the window, and it doesn't have much to replace it with. No matter how good the collection of games is and how easy the casino is to navigate, it's fatally flawed by its painful withdrawal process and the absence of anything that resembles an acceptable level of customer support.