The Gaming Platform Casinos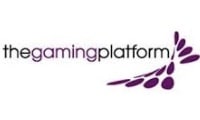 The Gaming Platform (TGP) casinos include over 1 owned online casinos along with 11 white label casinos, plus 9 inactive brands.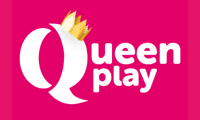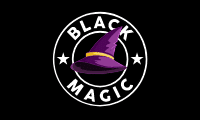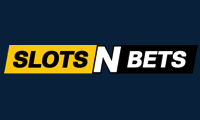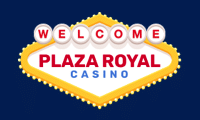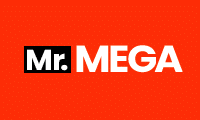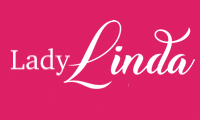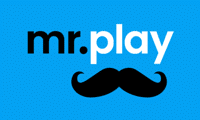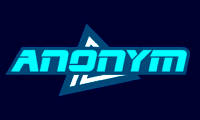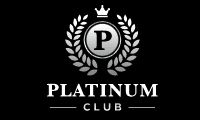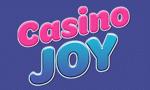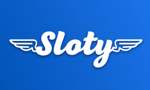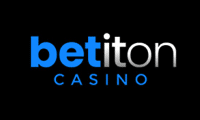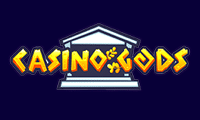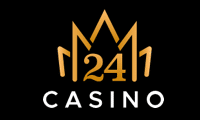 About The Gaming Platform
TGP Europe is one of the fastest-growing companies in the field of Igaming in 2021. And this does happen, even though TGP Europe is one of the newer firms that have entered the market pretty recently. One of the big factors in developing strong brands is to enter the market with the help of already established business partners. This is also the aim of TGP. They are building brands that are white labelled so that both partners can take out the greatest benefits that are available. Because of these B2B relations, companies can grow stronger and faster than partners that are building their websites from scratch.
Upscaling businesses that are recently taken under the wings of a mother company can be quite difficult because the management needs to collaborate with customer support, game suppliers, website providers, backend management and the customers themselves all at the same time. But TGP Europe has been able to fit everything in perfectly. They are the company behind multiple websites, that are all focussed on not only providing gaming experiences in excellence via desktop but also via mobile devices. TGP is collaborating with Play N Go, Microgaming or Evolution Gaming to keep the customers in touch with their websites and to stay safe, as well as to provide the latest games as one of the first companies. They are licensed by the Gambling Commission of Great Britain.
The Gaming Platform in 2022
The Gaming Platform or better known as TGP Europe is a sort of service provider to companies that want to launch or maintain their online gaming platform, be it a casino or a sportsbook, because the TGP Group specialises in providing an excellent gaming experience through a casino or even a sports betting platform. Its concept has evolved over the years by running multiple B2C gaming websites. The company provides solutions for casinos because setting up a casino from scratch can be a very complicated thing to do, not to mention all the risks that are involved in it, which is where TGP comes into the picture with all its solutions geared towards excellent online gaming services.
Unlike many other companies, the TGP Group recognises the right to a partnership which is why the company focuses on building quality partnerships with brands to deliver the best online casino gaming experience with other operators, suppliers, and content providers alike. There is a whole suite of products that are offered by TGP Gaming and its flexibility on those solutions according to the needs of its partners means that all its casinos have their unique vibe which is built with the player and company both in mind.
As the TGP Group is licensed by the UKGC gaming license this means that all its services are supervised by an overseeing committee which ensures that proper rules and regulations are followed by the casinos operated by this company, this also means that proper security measures are taken by the company to provide a fair and secure gaming environment to its players.
An all-encompassing betting and gaming package is provided by this operator which includes an award-winning sportsbook that has won the EGR B2B Award for innovation, along with a mobile sportsbook that has also won the same award. Games at the casinos operated by this company are from well-known software makers like Play n' Go, Microgaming, Evolution Gaming and more. Combined the game catalogue of this operator has more than 400 unique and extremely popular games, these also include live dealer games which provide a physical casino gaming experience online.
The sports events and betting related to those events are handled through a partnership with SBTech which gives fans access to hundreds of live sports events from around the globe. When it comes to news related to this casino operator there hasn't been a lot of development on part of the operator in recent years, it doesn't have any links to social media platforms where people go and check out any news related to the company, the only news present on the company's official website is from 2019 where it announced a partnership between its sports platform by the name Yabo Sports and Manchester United. Apart from that the company also signed a new casino to its portfolio by the name of Fairy Group in July of 2019. Sportsbet.io also joined hands with TGP Europe which led to a better refined and overall better gaming experience for players of Sportsbet.io.
The Gaming Platform Casinos 2022
TGP Europe is an online gaming company that owns and operates various online sports betting and online casinos on the internet. With world-class sports betting software provided by SBTech and over 400 unique casino games being offered, TGP Europe Group is a low cost, fast market entry solution for various white label sites in the gaming community. Currently, they operate more than 11 sites on the internet and also own a single site as well. Opposed to that, there are about 9 inactive betting sites listed under their name as well, which haven't reach the final stage of publication on the internet.
Since they operate a total of 12 sites, we handpicked a few of them and reviewed to represent the flexibility and the variety of sports betting services that they are providing. The following are the sites operated by TGP Group.
Bet Vision
Bet Vision is the first on our list of sites owned by TGP Group. Established a few years back in 2012, Bet Vision is an online casino and a sports betting site that is managed by Ace World Gaming. Their online casino is set up with various game providers like Microgaming, Amaya, IGT and more and has more than 100 slots and a variety of different table games, Video Poker and sports betting options on their site. There are also a few scratch card games and soft game categories on their online casino as well, ideally creating a one-stop play point for casino players.
Their online casino welcomes its new players with a 100% welcome bonus, extending up to a maximum of $150. Although their services are versatile when it comes to providing a good variety of slots, their deposition methods are only four, with Visa, Mastercard, Neteller and Skrill being the only supported payment methods.
12 Bet
A sportsbook and a casino, 12 Bet is an Asian based online casino that provides a handful of options on both their online casino and their sports betting platform for players all around the world. They have a range of slots offered commonly by Playtech, along with various table games including Gameplay Interactive, Opus Gaming and EntwineTech. This site operated by TGP Europe Group was established back in 2007 and with games like Slots, Live Dealer and Table Games, their online casino is also fully compatible with mobile devices as well.
They have a variety of deposit methods supported on their online casino, so depositing as well as withdrawing funds from there isn't a problem at all. Moreover, you can also avail of their 100%, 50% and 25% welcome bonus on the first three deposits respectively.
SportPesa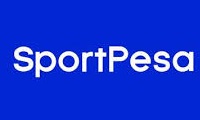 SportPesa is a live betting and an online casino at the same time, operated by TGP Europe Group. While they have many options available for their sports betting section and is the reason for their uplifting success, their online casino is not much behind. With about 200 slots titles from two software providers Microgaming and Multislot, SportPesa also has a limited range of table games, video poker, and live dealer games available on their online casino as well. Their online casino is licensed under the UKGC and meets its standards for fair usage on their online casino as well. However, as of today, SportPesa does not provide any type of welcome bonus on their online casino.
Their website has a very easy-to-navigate layout, with all game categories being available right on their homepage. Their site features a mix of blue and white theme which gives off an aesthetic vibe whilst using it as well. Overall, their site is a great place for casino players to play and win, however, the addition of a bonus offer is highly needed.
TLC Bet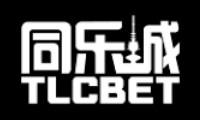 TLC Bet, like other sites owned by TGP Group, is an online casino and a sportsbook that has strong ties with British Professional Football. Aside from the football betting section, their online casino consists of various slots and other casino games from various software providers like Microgaming, NextGen Gaming, Amaya, MultiSlot, and more. Some of their famous slots include titles like The Dark Knight slot and Mega Moolah slot along with various other bonus slot titles as well.
Their site features a white and black theme with different sections made for Football betting and online casino games. With a very limited number of deposition methods available on their online casino, TLC Bet provides up to £30 on their sportsbook, for new players that sign up on their site.
Fun 88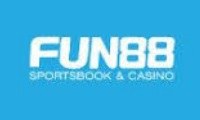 Fun 88 is a popular online casino that is integrated within the Fun88 sports betting service and was established back in 2009. To begin with, Fun 88 boasts a large collection of slots on their online casino. Although these slots make up most of the casino game portion on their online casino, they also provide several different table games and video poker on their site as well. Their website has a very unique white and blue mixed theme with an interactive layout and a responsive design.
To deposit funds on their online casino, you can only use MasterCard, Neteller, Visa, and Skrill. That's it. These are the only available options to either deposit or withdraw funds on their online casino. However, once you deposit your first fund on their online casino, you get a 150% match bonus on this deposit once you meet the wagering requirements.
19 Bet
19 Bet is one of the brands that are white labelled by TGP. The design is made up of black and bronze, the gaming activities are split into different categories. This makes it easier for new players to catch up with their orientation since they are being helped with the decision between sports betting and simple casino activities.
Yabo Casino
Yabo Casino is also part of the ensemble. Since most of the websites, that are managed by TGP, use the same template, the same advantages apply for Yabo Casino as well. Pulse Bets or customized betting are only two of the features that players can take advantages out of.
Yo Bet It
Yo Bet is the non-biological twin of Yabo Sports. The layout is made up in orange and black so that the contrasts are popping and entertaining, the system behind the organization of the website stays the same. Sports Betting, Virtual Games, Table Games or Slots are put into different sections.
TGP Europe owned Casinos
TGP Europe White Label Casinos
12 Bet

19 Bet

SportPesa

Sportsbet.io

TLC Bet UK

Yo Bet

Fun 78 UK

Fun 88

Yabo Casino

LT UK

UK-WL
TGP Europe Inactive Casinos