TGP Europe Limited Casinos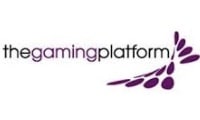 TGP Europe Limited, also known as The Gaming Platform, operates nine sports betting and casino sites. The top TGP Europe sites include Fun88, Stake, SportsPesa, Bob88, TLC Bet, Bet Vision, 12Bet UK, SBOTOP and Sportsbet.io.
TGP Europe Limited is based at 22A Castle Street, Douglas, Isle of Man, IM1 2EZ.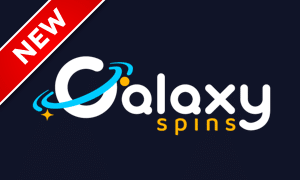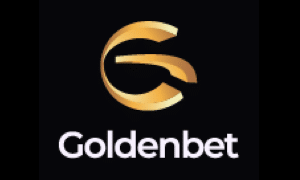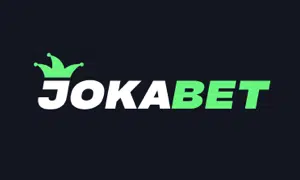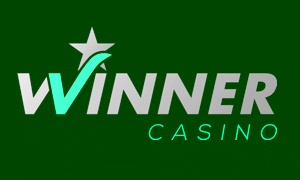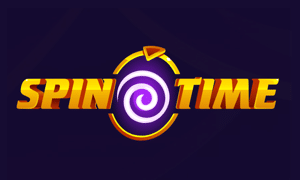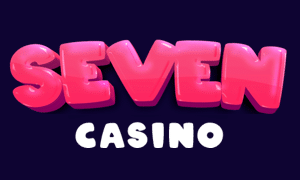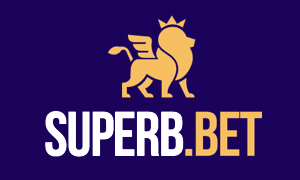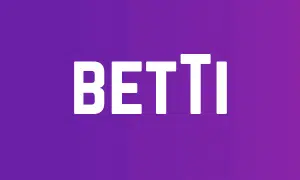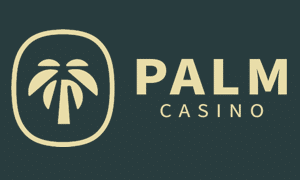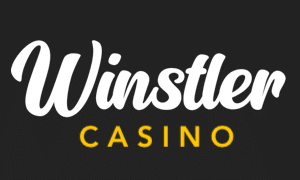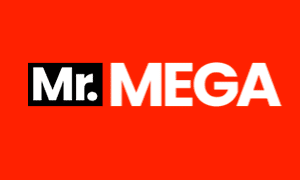 Top TGP Europe Limited Casinos 2023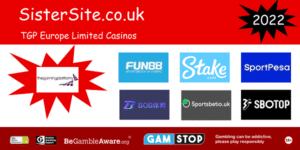 Fun88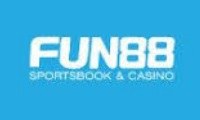 A word of warning before we begin here; we're about to tour a lot of TGP Europe Limited sports betting and casino websites, but we're not about to see a lot of variety. TGP Europe is the IKEA of the sports betting website world. Everything arrives in flat-pack form, ready to be assembled by whichever white-label partner wants to create a sports betting site that particular day. With the exception of splash graphics, every TGP Europe Limited site is identical in terms of appearance and layout. You might even find some crossover in terms of promotions. Another general point we should draw to your attention is that none of the TGP Europe Limited casino sites will load unless you switch off your ad-blocking software, so make sure you've done that. With all that being said, sports fans are most likely to know Fun88 as the principal sponsors of Newcastle United, a Premier League football club that is, as of late 2021, one of the richest in the world after a takeover by Saudi Arabian investors. That makes Fun88's product placement a lucky one and means a wide audience now knows they can visit this site and play with its full sportsbook, which includes virtual sports betting options for times when there's nothing happening live that interests you. Fun88 also comes with a small selection of online slots, but there are fewer than 100 in total, and none of them come from any well-known providers. Fun88 is all about sports betting – but we can (and will) say that about every casino site on this list.
Stake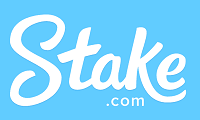 There are many ways a casino network company might go about the task of promoting a casino or sports betting website. One of the most expensive promotional routes open to such a company – or, in fact, to any company – is to sponsor the shirt of an English Premier League football team. Despite that, it's a tactic that TGP Europe Limited has employed more than any other casino network company in the world. Just as Fun88 sponsors Newcastle United, Stake sponsors Watford FC. Watford may no longer be a Premier League team by the time you read this, but they were at the time when the deal was signed and still was (just about) at the time this description was written. Premier League games are watched by well over a billion people all over the world, and a significant proportion of those viewers are interested in betting on the outcome of football matches, so there can be no better advertising method so long as you have the budget for it. TGP Europe obviously does. The selection of sportsbook options, virtual sports, and online slots at Stake is precisely the same as what's available at Fun88, but there's an additional section of special promotions for Watford fans who want to bet on the fortunes of their team. It's a niche interest promotional range, but we're sure it attracts some extra business to the website.
SportPesa Uk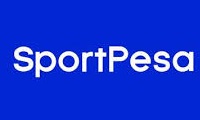 Now we go from TGP Europe Limited casino brands that sponsor English Premier League football teams to TGP Europe Limited casino brands that used to sponsor English Premier League football teams. SportPesa is still best-known to sports fans in the UK as the shirt sponsor of Everton Football Club, even though that sponsorship deal has come to an end. It served its purpose in that it boosted awareness of the brand in the UK at a time when it was a relative newcomer to the UK market. As a brand, SportPesa began in Kenya before expanding overseas and eventually attracting the attention of TGP. Without the eye-catching Premier League sponsorship, though, the SportPesa website is left looking very bland and basic. It still offers the same combination of virtual sports, real sports, and casino betting, but it does so on a website that looks like it was knocked up by a high school student in the early 2000s. Realistically speaking, nobody's going to be brought to SportPesa by the 71 online slots it has in its catalogue, so it's to be hoped that the odds in the sportsbook are better than anything players might find elsewhere – including elsewhere on the TGP Europe Limited range. Football betting is the site's speciality, but you'll find every other major sport listed if you look hard enough.
Bob88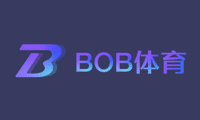 Every casino network contains an oddity, and with TGP Europe Limited, the oddity is called Bob88 – or, at least, we think it is. We call this casino Bob888 because its URL is bob88.co.uk, which implies that it has connections to Fun88. When you actually arrive on the Bob88 homepage, though, you'll find that the site calls itself Bob Sports. It's an easier name to remember but doesn't explain where the "88" comes from. Bob Sports wastes no time in telling visitors that it's the exclusive global betting partner of the Welsh national football team. There's even a large graphic of an ecstatic-looking Gareth Bale, just in case you didn't know any Welsh players. Sponsoring the Wales side is presumably a little cheaper than sponsoring a Premier League team, but it still allows Bob Sports to post world-famous footballers on its website and so it's good for branding. We'd love to tell you more about Bob88 after reading the "about us" section of the casino's website, but the white-on-salmon-pink colour scheme makes it impossible to do so. Features available to bettors at Bob88 (or Bob Sports) include an accumulator boost, a bet building tool, and partial cash outs on live games. They're all valuable tools to have, but they're all available at every other TGP Europe Limited casino site, too.
TLC Bet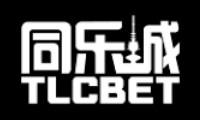 TLC Bet doesn't have anything to do with the 1990s hip-hop band "TLC," so the initials in its name must be a reference to the phrase "tender loving care." In other words, this is a sports betting site that intends to take good care of you. Even without a real football sponsorship deal, TLC Bet finds a way to hook itself up with the idea of being a football specialist by having a backdrop of a goalkeeper at full stretch to make a save. The "about us" section of TLC Bet tells us that while it might not have any official partners in the sporting world here and now, in the past, it's been either a sponsor or a betting partner of teams like Middlesbrough, Sunderland, Southampton, and West Bromwich Albion. It's not a coincidence that all of the TGP Europe Limited casino sites connect themselves with football sponsorships rather than sponsorships of any other sport, and it's also not a coincidence that football is listed first within the sportsbooks of all the TGP Europe casinos. Other sports might be available, but it's clear that they're just side-servings to accompany the main course of football betting. Football is even the first of the virtual sports listed under that section of the TLC Bet website. There are enough football bettors out there to sustain any gambling company, so we presume that's what the network company's overall strategy is.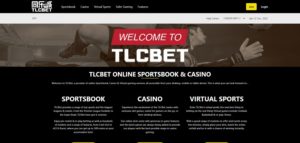 Bet Vision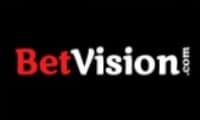 Bet Vision might not look like it's any different from any of the other casinos on the TGP Europe Limited range, but it is. This is the only TGP Europe Limited casino or sports betting site that's directly owned and operated by the casino network company itself. All of the others are operated on a white-label basis. We've talked about TGP using a template to create casino and betting sites, but Bet Vision is the origin of the template. This is the site that demonstrates how everything works so potential white-label partners can decide whether or not they want to get involved. In that respect, it's probably more useful as a B2B advert for TGP Europe than it is as an iGaming site, but that doesn't mean that TGP doesn't try to persuade people to play at Bet Vision. As recently as 2020, they appointed former Leicester, Liverpool, Aston Villa and England striker Emile Heskey as the new Bet Vision brand ambassador. Heskey is yet another big name from the world of football, so it's surprising that he doesn't appear anywhere on the red-and-black Bet Vision site. Instead, all we get is the same description of the platform's sportsbook, casino, and virtual sports platforms as we get on all of the other sites in the family and the same collection of 71 online slots to go with them.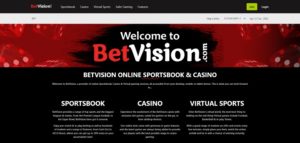 12Bet UK
There's virtually no difference between Bet Vision and 12Bet, which also trades as 12Bet UK on account of its URL (12bet.uk). The layout of both websites is identical. Because of a lack of sponsorship branding, the homepages are identical in every way other than their respective logos. Even the colour scheme of 12Bet is a dead ringer for that of Bet Vision. Whoever TGP Europe Limited's white-label partner for 12Bet UK is must have taken one look at Bet Vision and asked for a perfect replica of the existing casino. Like several of the other sports betting websites in the TGP Europe range, 12Bet feels like a brand that's passed its peak. The "about us" section of the website – which is white text on a light grey background – recounts a history of sports sponsorships. The 12Bet name appeared on the sleeves of West Bromwich Albion's home kit in 2021. They sponsored the back of the club's shirt in 2020 and also sponsored the All England Badminton Event that same year. In 2018, the casino was the official partner of the Table Tennis Team World Cup. Their peak year seems to have been 2016, which saw 12Bet sign a three-year deal to become an official betting partner of Arsenal Football Club. As of right now, 12Bet isn't connected to any sporting entities at all, but the site remains open. Maybe the sponsorship deals of the past brought the site all the customers it requires in order to sustain itself.
Sportsbetio
In the previous section, we mentioned that 12Bet UK was once the official betting partner of Arsenal Football Club. We know what happened to that position when 12Bet vacated it – it found its way to Sportsbetio. The unusually-named sports betting site proudly boasts of its connection with Arsenal on its homepage, but not as much as it boasts about its connection with fellow Premier League football team Southampton FC. Sportsbetio is the team's current official shirt sponsor, so just like Fun88 and Stake, it gets all the benefits of seeing its name beamed to every corner of the world when Premier League games and highlights are aired each week. Sportsbetio, which sometimes also goes by the names of Sportsbetio UK and Sportsbet.io, manages to differentiate itself from the majority of the TGP Europe Limited casinos and sports betting sites by using a fresher, sharper green-and-blue colour scheme. Still, though, the only differences between this site and Bet Vision are aesthetic. You're still dealing with the exact same range of products presented in the exact same way, with no reason to pick or choose one over the other. We suppose that when it comes down to it, the easiest way to decide which TGP Europe Limited casino to use is to go with the one that sponsors the football team you prefer from the options available.
SBOTOP
SBOTOP was mostly unknown to players in the UK until they – you guessed it – forked out the necessary money to sponsor an English Premier League football team. The team in this case is Leeds United, which has the SBOTOP name and logo splashed across its distinctive white home shirts plus all second and third shirts. That's as far as the connection between the team and the brand goes, though. SBOTOP isn't like Stake, which offers a series of special bets to Watford fans based on the fortunes of their favourite team and events that might occur in their matches. SBOTOP uses the Leeds United colour scheme to make its homepage look exciting and inviting, but it's yet another way of dressing up the same range of casino products. You might occasionally find differences between the odds offered within the sportsbooks of the various TGP Europe Limited, but white label partners only have so much freedom to set their own odds, and so any differences are likely to be minimal. If you're a Leeds United fan, play at SBOTOP. If you're a Newcastle United fan, play at Fun88. That's really the only advice we can give to anyone who isn't sure which of the sites on this network to play at. For gamers who prefer a broader casino experience, though, it might be a better choice to give the whole network a miss and play somewhere else altogether.
About TGP Europe Limited
TGP Europe Limited History
TGP Europe Limited specialises in sports betting. One glance at the company's product range is enough to tell you that. It also specialises in one particular type of website. There are plenty of other casino network companies out there, but we can't recall ever previously seeing one that's so determined to ensure that every website on its platform looks the same. We don't know how much say TGP Europe Limited's white-label partners get in the look and feel of the casino sites they order, but we can't imagine that it's very much. Perhaps that's just the TGP Europe way – although identifying anything about TGP Europe Limited is far harder than you imagine it might be.
TGP Europe Limited (the "TGP" stands for "The Gaming Platform") has a customer-facing website, but the "about us" section of the website tells visitors almost nothing about the company's history. You have to perform more than one Google search if you want to discover where and when the TGP Europe story began, but the answer is in the Isle of Man in September 2008. That's now fourteen years ago, and for those entire fourteen years, it's been almost impossible to work out how many people work for the company or how successful it may or may not be. Some websites state there are only around 25 people working for TGP Europe, but other estimates put that number at closer to two hundred. We've seen suggestions that the company makes less than five million pounds per year, but that doesn't seem right when they're connected to so many expensive Premier League football sponsorships, as we've covered above. It's remarkable that a business of TGP's (presumed) size can mask so much of its activity in the modern age, but here we are. Aside from knowing when and where TGP formed, knowing that it holds a full licence with the UK Gambling Commission and knowing how long the company has been in business, the rest of the company's history is a mystery.
How TGP Europe Limited Sees Itself
Rather than filling out the "about us" section of the TGP Europe Limited website with information about the company's history – which is the kind of info we'd expect to find there – TGP instead opts to tell us how it sees itself as a company and what it can do for others. TGP is, in its own words, a dynamic and flexible online gaming platform designed for businesses. The marketing text of the page speaks of a design concept that's evolved over the course of more than a decade in the casino industry, including a detailed understanding of costs and risks. "Flexibility" seems to be the company's keyword – it comes back to it again and again when describing how it works with its partners and how it can provide assistance to existing operators. If all you want to use TGP Europe Limited for is back-office solutions, they're fine with that. If you want to use their entire suite of products, they're fine with that too. They'll work with you however you'd prefer to be worked with.
TGP believes that it's the best option for any business that wants to get into sports betting because of the combination of its experience and its software. The TGP software platform, which is bespoke, comes from SBTech. It seems that The Gaming Platform can offer far more than we've seen at any of its current websites if anybody ever wanted it to – it's supposed to have access to more than four hundred casino games, including the entire collection of live dealer games from Evolution Gaming. It seems odd that not a single one of TGP's current white label partners are making use of that facility, and nor has TGP Europe Limited itself but the feature in the shop window by using it on Bet Vision. Bizarrely, it seems the situation is that TGP Europe can offer live dealer games but never actually does.
Recent TGP Europe Limited News
The most recent news in the world of TGP Europe Limited is the creation of a new TGP-backed website called i8Bet, which will be owned by Park House Investment but will operate on the TGP Europe Limited platform as a white-label casino brand. News of the casino's impending launch was announced in mid-March 2022. We're keeping an eye on the situation and will add a review of the site once it's gone live. The early signs are that despite the fact the site follows TGP's odd naming conventions, it's set to be a big deal. It signed a deal to become the official betting partner of Everton Football Club before the site even launched. Prior to that, the biggest news of the previous twelve months had been the arrival of Stake.com on the TGP Europe website. TGP isn't the first UK casino network company to have ownership of Stake, but they'll be hoping to have more success with the brand than its previous owners did. While they don't yet offer this service inside the UK, Stake is known internationally as a cryptocurrency casino. That might go some way to explaining how it's raised enough cash to sponsor a Premier League football team despite never having an especially significant presence in the UK in the past.
Every scrap of news from the previous two years about TGP has involved either the addition of a new white-label website or the signing of a new sponsorship deal with a sporting enterprise. TGP still appears to be growing – albeit not especially quickly – and is still on the lookout for new white-label partners. The network has closed more websites than it currently has open, which is never an ideal state of affairs, and so would presumably like to do something in the years ahead to redress that balance. If we had to make a prediction about the twelve months to come for TGP Europe, we'd say more white-label websites and more football sponsorships. In other words, more of the same.
What are players saying about TGP Europe sites?
These reviews come from real customers who've recently played at TGP Europe casinos and wanted to share their experiences. Some of them have been edited for clarity and brevity. Several of the TGP Europe sites haven't been reviewed for a long time, so why not leave a review somewhere if you're a regular player?
13-Jan-2022 Fun88 review by Darren:
This company gave me the worst gambling experience I've ever had. I deposited £250 and doubled my money with a win, but they instantly blocked my account and won't respond to any emails. They have the worst customer service I've ever seen.  – source: Trustpilot
22-Jan-2022 Stake review by Mandy:
I sent in all my ID like they asked me to and then they threw me off the site anyway. Three days ago I emailed support about it but I've had nothing back. Jokers. – source: Trustpilot
08-Jul-2021 SportPesa review by Tomasz:
Avoid these scammers. I took their accumulator free bets offer and had a few wins from it so they closed my account and told me I'd breached the terms. I had to go through ACCAS to get my money back. – source: Trustpilot
02-Sep-2020 TLC Bet review by Phil:
These idiots closed my account because I withdrew £173 from them. Yet another useless bookmaker to avoid. – source: Trustpilot
05-Jul-2021 12Bet review by Gero:
My account was flagged twice for affordability assessment. I hadn't used the site for ages so how could that have happened? They carried on letting me deposit but then locked my account with my money still in it. I would advise anyone not to play here. – source: Trustpilot
19-Oct-2021 Sportsbetio review by Ricky:
They're disgusting scammers. They close your account and block you whenever they feel like it and just make up an excuse. I'm banned because a device I used to access their site was an unacceptable risk. I have no idea what they're talking about. – source: Trustpilot
Full List of TGP Europe Sites
The only casino fully owned and operated by TGP Europe Limited is Bet Vision (betvision.com). The rest fall into one of the two categories listed below.
White Label TGP Europe Limited Casinos
These casinos are hosted on the TGP Europe Limited platform, but are owned by a white-label business partner of the casino network company.
12 Bet (12bet.uk)

AYX Bet (ayxbet.co.uk)

Bob88 (bob88.co.uk)

Fun88 (fun88.co.uk)

HTH Bet (hthbet.uk)

i8Bet (i8bet.co.uk)

Ley U Bet (leyubet.co.uk)

Oubao (oubao.co.uk)

SBOTOP (sbotop.co.uk)

Sportpesa (sportpesa.uk)

Sportsbetio (sportsbetio.uk)

Stake (stake.uk.com)

TLC Bet (tlcbet.co.uk)

UK-WL (uk-wl.co.uk)
Inactive TGP Europe Limited Sites
These casino and betting sites were once on the TGP Europe Limited network but aren't any more, so are listed here for posterity.