Top Slot Site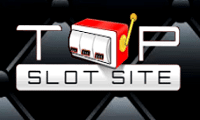 Top Slot Site sister sites include Monster Casino, Winston Bet, Sin Spins, Power Slots, Dukes Casino, Watch My Spin, Wombat Casino, Mobile Wins, Mr Vegas Casino, Dazzle Casino and many more.
Top Slot Site (topslotsite.com) is operated by ProgressPlay Limited of Kolonakiou 26, Office 18, Agios Athanasios, Limassol, 4103, Cyprus.
Sites like Top Slot Site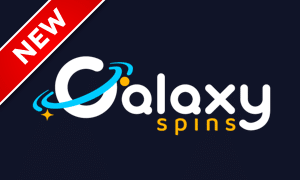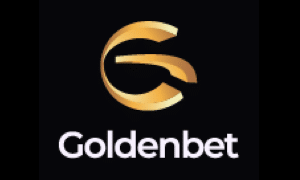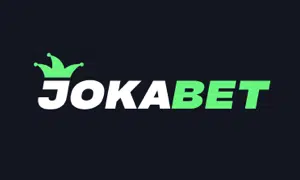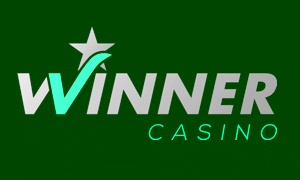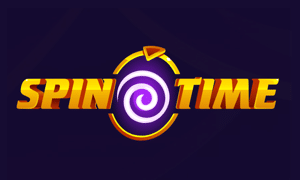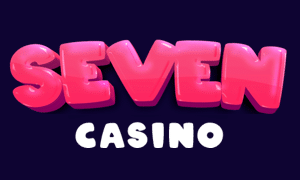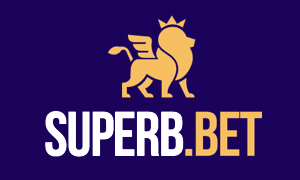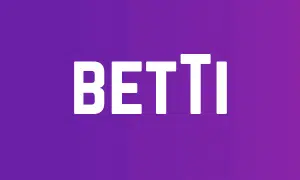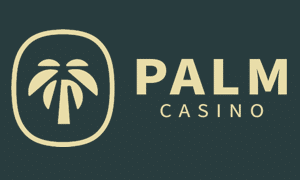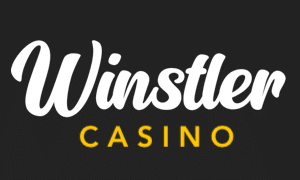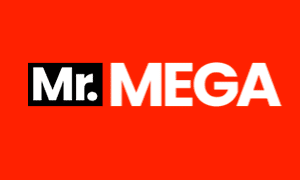 Top Slot Site Sister Sites 2023
Top Slot Site is one of more than 150 casinos on the ProgressPlay Limited casino network, so there's a whole world of choice out there when it comes to Top Slot Site sister sites. We'll look at some of the biggest casinos in the range on this page and give you a full review of the casino and its bonuses, too, but if you want a complete list of Top Slot Sister Sites, click the ProgressPlay Limited link at the top of this page to be taken to our dedicated section.
Monster Casino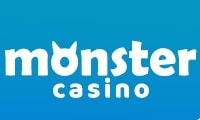 Monster Casino is the pride and joy of the ProgressPlay Limited casino network and sits atop the pile. This is the benchmark against which all Top Slot Site sister sites are measured. Thus far, they all come up short. You can tell that Monster Casino is the casino's flagship site just by looking at it – the quality of the graphics here is vastly superior to what you'll find elsewhere in the range, and the user interface is easier to navigate, too. Monster Casino is a site that tries to do everything from slots to live casino games, scratch cards to Slingo, and sports betting thrown in for good measure. New players at Monster Casino can take up to £1000 in bonus funds through a matched deposit welcome bonus and claim one hundred free spins as part of the bargain, although they'll have to contend with a somewhat unfriendly wagering requirement of x50 if they want to withdraw anything from the bonus. You don't need us to tell you that £1000 x 50 is £50,000 or how hard it would be for anyone to reach that mark and convert the bonus.
Winston Bet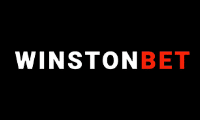 There are well over a dozen Top Slot Site sister sites that look like Winston Bet. This sports betting-focused casino site was created using a template designed by ProgressPlay Limited, and that same template has been used to assemble around a third of the white-label casinos on the network. There's very little to choose between the identikit casinos, but Winston Bet ranks high on our list because of its sheer popularity. Winston Bet started attracting thousands of players in mid-2022 and continues to do so, making the site a viable destination for people who enjoy betting on sports but have tired of their current sports betting home. All new bettors at Winston Bet get a free £10 bet the first time they deposit and spend £10, with further promotions available in the casino section of the site. Sports betting is unmistakably the main priority of the site, though, with a particular focus on traditionally American sports like ice hockey. Don't worry, though – traditional British sports are also covered.
Mr Vegas Casino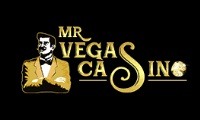 Going straight from Winston Bet to Mr Vegas Casino is the perfect way to see what we mean about the template that drives so many of the Top Slot Site sister sites. Mr Vegas Casino ought to be totally different from Winston Bet because it's a slots-focused casino with no sportsbook, but it looks virtually identical. A huge splash graphic dominates the homepage at both casinos, and the style and positioning of all the menu buttons are the same, even if they don't lead to the same options. Mr Vegas Casino is one of several hundred online casinos that aim to give players a Vegas-style experience, but Mr Vegas backs up the idea with a massive selection of online slots, live casino games, and even a "casual games" area full of scratchcards and niche, quirky games like Madame Brioche's Bakery. If you're in the mood for something unusual, that's the place to look. The welcome package at Mr Vegas Casino could be worth up to £400 in bonus funds, but the same x50 wagering requirement that applies at so many of the Top Slot Site sister sites also applies here.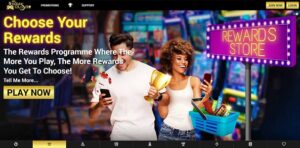 Wombat Casino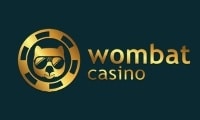 Wombat Casino immediately stands out from the bulk of the Top Slot Site sister sites because it doesn't use the standard design template. That's not to say that the design of Wombat Casino is exciting – it's actually rather plain – but at least it stands out from its siblings. The mascot of this casino is, rather charmingly, a wombat dressed as Vegas-era Elvis Presley, complete with aviator sunglasses. The mascot character looks cute, but the opportunity to build an entire theme around it has been missed. The welcome promotion at Wombat Casino is a little weaker than that of most casinos on the ProgressPlay network, amounting to a maximum of £200 in matched deposit bonus funds but still subject to the same wagering restrictions. Still, players aren't required to use any or all of the promotions on offer here, and the collection of slots and casino games at the site is in excess of two thousand. Whether you're looking for slots, baccarat, craps, poker or live game shows, Wombat Casino has multiple options in every category.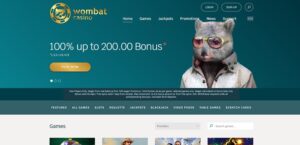 Mobile Wins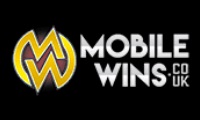 We still refer to online casinos as online casinos, but perhaps we shouldn't. The era when more people played online casinos on their desktops and laptops than on their mobile and tablet devices is over and has been for a long time. We should probably call iGaming sites "mobile casinos." That's an idea that ProgressPlay Limited had long before the rest of us, hence the existence of Mobile Wins. As this site has been perfectly formulated for optimum performance on a mobile device, Mobile Wins is one of the most stripped-back and basic of the Top Slot Site sister sites. However, to say that there are hidden depths at this casino would be an understatement. It's both a mobile casino and a sportsbook, with mobile payment facilities and 24/7 customer care. On top of that, the site guarantees that attractive new promotions will be added every month. Hopefully, those promotions will be more attractive than the current welcome offer of £200 in matched deposit bonus funds with an x50 wagering requirement.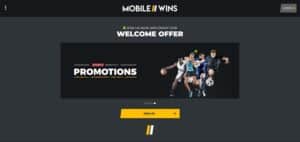 Fruity King
A very long time ago – long before casinos moved to the internet – slots machines were also known as fruit machines, or occasionally just "fruities." If you were in a pub with a friend and wanted to put a few coins into the slot machine in the corner, you might say to your friends, "I'll be right back; I'm just going to have a go on the fruity." The nickname is a reference to the fruit symbols that appear on the reels of classic and traditional slots. It's a slightly outdated name in the modern era because of all the various genres and themes of slots that exist now, but the spirit of the past lives on at sites like Fruity King. A casino with a traditional name like this should be expected to focus on slots, and that's precisely what Fruity King does. The downside of that is that it only offers around for hundred games, which leaves the casino with one of the smallest games portfolios in the Top Slot Site sister sites family. The welcome offer is also far weaker than the network average, with just £100 bonus funds plus twenty free spins up for grabs for new players. Still, if you like classic slots, you'll probably like Fruity King.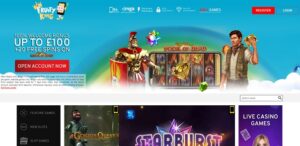 Sin Spins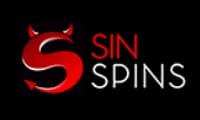 The idea of gambling has long been tied up with the idea of sin. There is, after all, a reason that Las Vegas is known as "Sin City." Sin Spins takes the idea further still, presenting us with an online casino site that's literally set in Hell, presented by a Devilish model in a corset and horns, carrying a trident. Satan probably never looked so good. As far as themes and concepts among the Top Sllot Site sister sites go, this is the most out-there. Unfortunately, Sin Spins doesn't give us memorable casino content to go with the memorable theme. The welcome promotion of £200 (maximum) with the usual wagering requirement attached to it is already starting to look too familiar by this point in our list, and the same template that was used in the creation of Winston Bet and Mr Vegas Casino is employed again here. There's no sports book at Sin Spins – which is probably to be expected, given the casino's name – so after you put the eye-catching theme aside, it's just another generic online slots site in the mould of Fruity King.
Mr Slot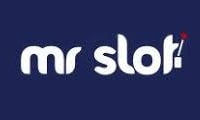 Nobody can accuse Mr Slot of misleading the public. It calls itself Mr Slot, and all it offers is a comparatively limited selection of online slots. Mr Slot rivals Mobile Wins when it comes to the minimalist approach, featuring fewer graphics and banners than perhaps any of the other casinos in the Top Slot Site sister sites family. The casino isn't going to bowl anybody over with its good looks, nor is it likely to grab your attention with its matched deposit welcome promotion, which is capped at £100 and comes with forty free spins. You can already guess the wagering requirement attached to those funds. The Mr Slot website is little more than a single page, and it's so sparse that we can't help but wonder if parts of it are broken. For example, at the bottom of the page is a "promotions" section, but there aren't any promotions in it. Mr Slot loads incredibly quickly, so it might be an option if all you want to do is play slots and you're in a hurry, but in broad and general terms, there are far better casinos among the Top Slot Site sister sites.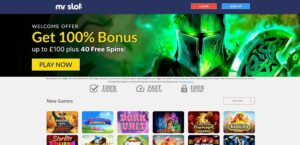 Vegas Mobile Casino
This is the second of the Top Slot Site sister sites on this shortlist to market itself as a mobile casino, but Vegas Mobile Casino takes a very different approach to doing so than Mobile Wins. The layout of the casino is still fairly minimal, but rather than saving space by hiding all of its gaming options behind menu buttons, Vegas Mobile Casino opts for a plain black background and a series of thumbnails to highlight the games in its portfolio. The result is a casino site that loads very quickly but is more than a little dated. We suspect that this casino was never designed to become one of the highlights of the range, but the promotions at the site say otherwise. If you've never registered or played at Vegas Mobile Casino before, you can claim up to £1000 as a matched deposit welcome offer with one hundred bonus spins to use on either Starburst or Book of Dead. It's a big offer, but the same old wagering requirements are still in play. If you turn your attention to the menu options at the top of the screen, you'll even find that Vegas Mobile Casino has a sports betting section. If the site were presented better, it could be one of the highlights of the Top Slot Site sister sites range.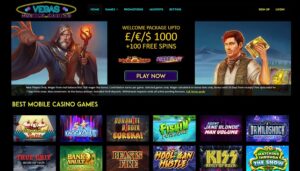 Dazzle Casino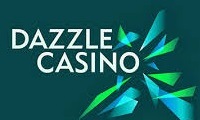 Gems and jewels are as popular as online slots themes as fruits are. That means Dazzle Casino had an open goal in front of it when it came to picking a theme to go with its name. Unfortunately, and for reasons we can't fathom, it missed that open goal. There's nothing sparkling on the homepage of Dazzle Casino, and as a result, the casino doesn't dazzle. In fact, it looks quite dull, with oversized thumbnail graphics representing the dated-looking collection of slots on its homepage. As an example of what we mean, the first slots you'll see at Dazzle Casino are classified as "new games." Those supposedly "new" games include Starburst, which was released in 2013. Between the lack of genuinely new games and the comparatively reserved welcome promotion, which is worth no more than £100 even if maxed out, you might think that Dazzle Casino is one you can dismiss. However, the casino has VIP loyalty perks, which isn't something that's true of all the Top Slot Site sister sites. If the idea of being rewarded for the time and money you spend is important to you and you don't mind playing with a limited collection of games, Dazzle Casino might be worth your consideration.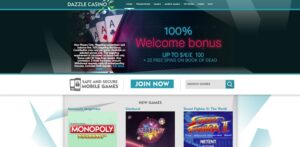 Can Top Slot Site Be Trusted?

★★★★★
Top Slot Site is a 3 Star trusted casino.
1. UKGC License

Top Slot Site operates under UK Gambling Commission licence 39335, held by ProgressPlay Limited.

2. UKGC Fines

ProgressPlay Limited has a clean licence with the UK Gambling Commission.

3. Customer Service

Top Slot Site can be contacted by email. The site claims to offer live chat assistance too, but it wasn't working at the time of our visit.

4. Trustpilot Score

N/A – Top Slot Site has never been reviewed on Trustpilot.

5. Company Location

The head office of ProgressPlay is in Cyprus, but the casino is considered trusted because of its UKGC licence.

6. Visible T&C's

The terms and conditions associated with promotions at Top Slot Site are clearly visible.

7. Social Media Presence

Top Slot Site last posted on Facebook in 2018, and last posted on Twitter in 2019.

8. Number of Sister Sites

ProgressPlay Limited hosts more than 150 active Top Slot Site sister sites.

9. Games portfolio

The layout of Top Slot Site makes it hard to know how many games it features, but it's safe to say there are several hundred covering all of the usual categories.

10. Gamstop links

There's a GamStop logo, complete with a link, in the footer of the Top Slot Site homepage.

Overall SCORE >

★★★

★★ – 3/5 Stars
Top Slot Site Review
There are some good-looking casinos in the ProgressPlay Limited casino network family. Top Slot Site is not one of them. From its confusing, chaotic layout to the homepage that never stops scrolling downwards, this casino is a design nightmare. It looks like it was knocked up in a hurry during the era of Angelfire websites about twenty years ago and has been left that way ever since. A graphic on the homepage claims this to be the world's top slot site. We don't think we're spoiling the review by telling you that isn't true. The question is whether Top Slot Site is a casino worth playing at, and this is the review that will answer that question.
Top Slot Site Welcome Offer
We've talked a lot about welcome promotions on this casino network while we were talking about the Top Slot Site sister sites earlier. All of the welcome promotions come with an x50 wagering requirement attached – a higher-than-average figure which we think is a little unfair – and they're all made up of bonus funds created by a matched deposit. In the case of Top Slot Site, the matched deposit is 100% up to a maximum of £100 and comes with twenty bonus spins to play through on the Book of Dead slot. The maximum conversion from the bonus – assuming you can overcome the wagering requirements – is x3.
Ongoing Promotions
There is a very long list of promotions at Top Slot Site, some of which appear to be duplicated on the list. Seasonal promotions are common (there were 360 free spins up for grabs for the duration of the month when we visited Top Slot Site to write this review, for example), but the biggest ongoing promotion at the casino is tied to its "Rewards Store." Playing games and spending money at this casino generates loyalty points, which can be traded in for perks within the rewards store, but you can get additional points by completing the "missions" that Top Slot Site sets for you within your account at the casino. Progressing through the various loyalty ranks also unlocks a series of enhanced rewards, as will ranking up on the competitive leaderboards, which pitch you head to head against your fellow players. The majority of the rewards that can be claimed from the store are things like free spins, bonus cash, matched deposit offers and cashback promotions. There are occasionally physical, real-world prizes available, but the promotional text of the website doesn't specify what these prizes might be.
Logging into Top Slot Site on the weekend might also be a good idea if you want to get some extra value out of your gameplay. If you opt-in to the casino's cashback scheme, you can get up to £500 cashback on losses paid into your account each weekend. The minimum deposit amount to qualify for cashback is £25, but cashback is only available against losses incurred while playing specific games. All deposits made using the Skrill e-wallet are excluded from the cashback incentive. We're not sure why that's the case.
Top Slot Site Pros and Cons
Pros: 
The casino offers a thorough VIP loyalty reward scheme, with various levels and tiers to reward big spenders but a few rewards that should also be accessible for casual gamers. 
The range of games and options at the casino is impressive, with separate sections of slots, live casino games, scratchcards, roulette, jackpot slots and more, with plenty of games in each category. 
Cons:
This might be the ugliest, least organised casino website you'll ever see. It's so badly designed that it looks unprofessional and will put players off the idea of playing here without even giving it a chance. 
Some of the terms and conditions are unfriendly. Wagering requirements are too high, for example, and withdrawal processing times are too long. 
Featured Slots and Casino Games
The Top Slot Site website is such a mess that it's very difficult to tell what's supposed to be a featured game and what isn't. There's a "featured" tab on the homepage if you scroll down far enough to find it, but the games listed there have thumbnail graphics so small that it's difficult to tell what they are. We can confirm that they're not all online slots, though, and these were the top three games at the time of our visit. 
Fishermen Gold: This slot comes from SimplePlay, which is a provider you're unlikely to have heard of unless you're a hardcore iGaming aficionado. This is actually an online multiplayer strategy game which can be played for money. There are three levels – beginner, elite and master – with potential winnings increasing along with the difficulty in each room. There isn't much more to the gameplay than catching fish and hoping you can catch more of them at a faster rate than your opponents, but it's still entertaining. 
Moon Princess: Play'n Go will probably always be better known for Book of Dead than anything else, but they've made some other great slots, and this is one of them. The Japanese anime/waifu theme is a little niche and might not appeal to every type of player, but it's a dynamic bonus-heavy slot played on a big 5*5 grid with avalanche wins, a cluster paylines system, random multipliers and additional wilds. No two spins are the same, and RTP is 94.51%, with very high volatility. 
Tomb Raider: Lara Croft has appeared in many an online slots game, but this Microgaming/Games Global release is still arguably the most popular of them even though it was released in 2004 and is badly showing its age. Graphics are as poor as you'd expect from a slot that's nearly twenty years old, but the prize picker bonus feature is still packed with potential, and an automatic x3 multiplier on all free spins winnings adds some potency. RTP is 95.22%, and volatility is below average. 
Deposit and Withdrawal Methods
You'll find banking information among the many neon-blue links at the bottom of the Top Slot Site homepage. The layout of the page is awful and difficult to follow, but we're used to that by now. Unfortunately, the terms and conditions of withdrawals aren't much better. Top Slot Site takes 24 hours to process withdrawal requests before releasing your money, no matter which method you choose. From there, the time it takes to receive your money will depend on your chosen payment method. Including the one-day processing wait, you're looking at between four and eight business days to get a debit card withdrawal. The same is true of PayPal, even though PayPal transactions ought to be instant. EcoPayz and Trustly are a little better, with a maximum turnaround of four business days. The fastest option available is the Neteller e-wallet, with withdrawals completed within 48 hours. In the modern era, all of this is too slow to be competitive.
Customer Services and Licensing
As we covered earlier on, Top Slot Site claims to offer live chat along with email customer support. The problem is that we can't find the live chat option. It's entirely possible that it's hidden in one of the site's hundreds of sub-menus (an exaggeration, but it feels like there are that many), but we had a good look, and there's no evidence that the service exists. That leaves email as the only viable means of support, and we have no idea how long you might be left waiting for a reply. The licence that covers this casino is held with the UK Gambling Commission by ProgressPlay Limited. The same casino network company holds a second licence with the Malta Gaming Authority enabling Top Slot Site to operate internationally.
Top Slot Site – The Verdict
If it were possible to browse through the entire gaming catalogue of Top Slot Site at once, we'd probably see that the collection is expansive and impressive. We think there's value to be had in the casino's promotions – especially the loyalty reward scheme – and we appreciate the offer of cashback every weekend. All of this is rendered null and void by the fact that Top Slot Site is the digital equivalent of a building site. It looks atrocious, and when you combine that with the behind-the-times high wagering requirements and slow withdrawals, there are more reasons not to play here than there are to give it a try.