Winner Casino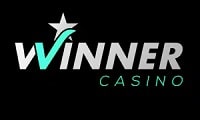 Winner Casino sister sites include Big Wins, Spicy Jackpots, Golden Lion and Ocean Breeze Casino.
Winner Casino (winnercasino1.bet) is operated by Mad Entritanment DS DV, which is based in Curacao.
Sites like Winner Casino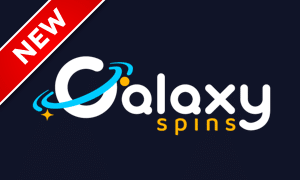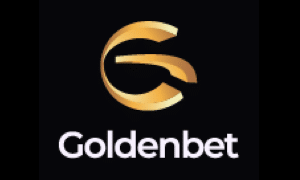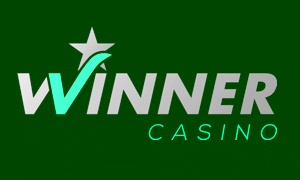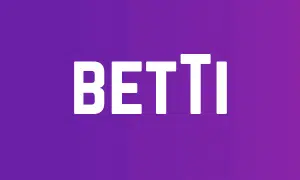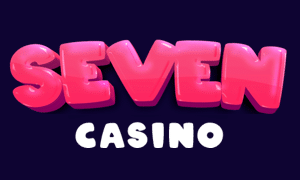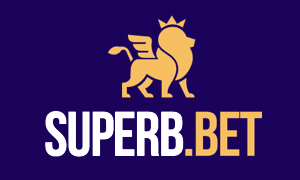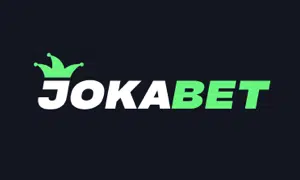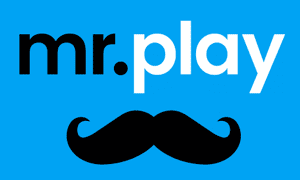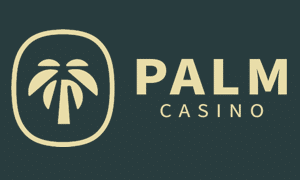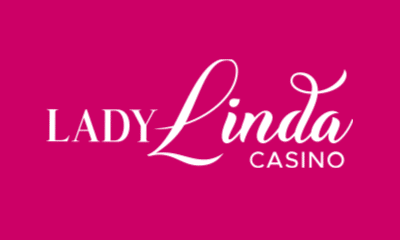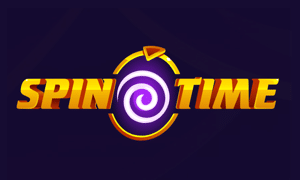 Winner Casino Sister Sites
WINNER CASINO IS NOT COVERED BY A UK GAMBLING COMMISSION LICENCE.
You've come to us looking for Winner Casino sister sites, and we're happy to give them to you. There are a couple of points we need to raise before we get into that, though. The first is that none of the Winner Casino sister sites are covered by a UK Gambling Commission licence. Playing at a casino that doesn't hold a UKGC licence is considered a risk because you lost the protections that are afforded to you at licenced casinos, and that's something you need to be mindful of before you decide to play.
The second thing to bear in mind is that while we've striven to provide you with as many Winner Casino sister sites as possible, we can't be sure that this is a complete list. Identifying every single casino that a Curacao-based iGaming company operates is no easy task, so it's possible that there are more out there. Even with that being said, though, these are the best-known casinos on the operator's platform. Oh, and yes – "Mad Entritanment" really is how the company spells its name; it wasn't a typo.
Golden Lion
Is it a hard and fast rule that casinos and betting sites that have cute animal mascots always out-perform casinos that have no such hook? No, it isn't – but it's true more often than it's not. Golden Lion isn't the only casino out there to use a lion as a mascot, and it isn't even the only casino based out in Curacao to be called "Golden Lion," but it manages to overcome both of those issues by looking fantastic and offering excellent perks to players. The 400% matched deposit welcome promotion you'll find at Golden Lion is better than you can hope to find at almost any of the Winner Casino sister sites.
The presence of an especially generous welcome bonus isn't the only thing that makes Golden Lion stand out from the other Winner Casino sister sites. There's also the sportsbook to take into account. While it's a given that all of the iGaming sites on this platform offer around 1200 slots and plenty of live casino games, the sportsbook is what tends to separate the average Winner Casino sister sites from the best ones. In that respect, Golden Lion is one of the standout performers on its network.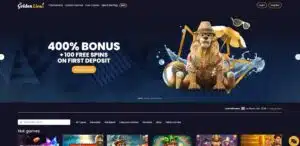 Ocean Breeze Casino
The Winner Casino sister sites have a "signature style." You can see elements of the same design reflected at Winner Casino, Golden Lion and Ocean Breeze Casino, and also at the sites we're yet to look at. That's all down to the template that the Curacao-based casino network company has chosen to employ in the design and construction of its casinos. We've got nothing against template-driven casinos – plenty of UKGC-registered casinos were thrown together with templates and look far worse than the Mad Entritanment ones do – but it does mean that you don't experience a great deal of variety as you flit between the Winner Casino sister sites.
Despite the "one size fits all" look of the casinos on the network, they differ drastically when it comes to promotions and perks. Ocean Breeze Casino immediately captures the eye with a welcome promotion that could be worth six thousand pounds in bonus funds if you have deep enough pockets to take maximum advantage of it with your first few deposits. That's the kind of offer that hooks in high rollers. Ocean Breeze Casino might be a basic slots-driven site, but its promotions are potent.
Big Wins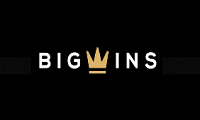 It's difficult to be sure which of the Winner Casino sister sites launched first because they sometimes appear and then disappear (something which Winner Casino itself has done in the past), but the general consensus is that Big Wins has been online for longer than any of the others. That makes it the nominal flagship of the casino network. We're not sure if it's seen as the flagship casino in the eyes of its owners, but there must be a reason that they chose to equip it with such an enormously generous welcome promotion. Thousands of pounds are on offer to new players at Big Wins, with some very big deposit boosts doing the heavy lifting.
While we never like to look a gift horse in the mouth, Big Wins loses a few points by not following up on its welcome promotions. The casino goes all out to attract new players, but there aren't many (or even any) other promotions at the casino to reward players for their loyalty. We could make this same criticism of plenty of the other Winner Casino sister sites, but that doesn't make it right.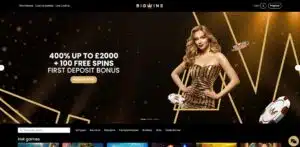 Spicy Jackpots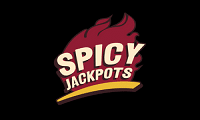 Like all of the other Winner Casino sister sites, the fact that Spicy Jackpots belongs to the Mad Entritanment platform can be confirmed with a passing glance – and yet that same passing glance ought to tell you that there's more to this iGaming site than there is to most of the sites on the platform. A couple of the other Winner Casino sister sites include a sportsbook, but Spicy Jackpots turns it into a feature. The first of the massive banner promotions that scroll past when you arrive on the homepage uses an image of Declan Rice to let players know that football betting is available, thus making it a focal point of the whole site.
A casino with a name like "Spicy Jackpots" is never going to be all about sports betting, and Spicy Jackpots certainly isn't. It's a slots-driven site, and it's a haven for those who like to play slots competitively. There's a dedicated area on the Spicy Jackpots homepage for players to enter or keep up to date with the latest tournaments at the casino, where big prize pots keep loyal players coming back. Of all the Winner Casino sister sites, Spicy Jackpots might be the best all-rounder.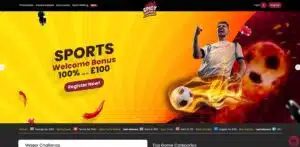 Winner Casino Review 2023
Winner Casino is one of several reasonably similar casinos on the Mad Entritanment DS DV (again, their spelling, not ours) platform. They're all Curacao-based casinos, so UK players should think carefully before deciding to spend money at any of them. If you're happy to take the risk, though, here's how this casino compares to all the various Winner Casino sister sites it's up against on its home network.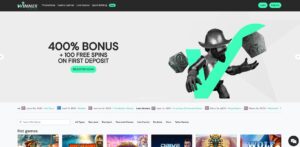 Winner Casino Welcome Promotions
The welcome promotion at Winner Casino is the same as the welcome promotion at the best of the Winner Casino sister sites – but the fact that it isn't exclusive doesn't make it any less potent. As advertised on the homepage, new players at Winner Casino can claim a 400% deposit boost all the way up to £4000 on their first deposit and receive one hundred free spins on one of the casino's top slots games as part of the bargain. It's a massive offer, but players need to be aware that there's a pretty massive wagering requirement to go with it; x50, which is considerably higher than the UK average.
Ongoing Promotions
The additional promotions at Winner Casino offers are, in essence, extensions of the welcome promotion. As well as offering a deposit boost on first deposits, Winner Casino also offers deposit boosts on deposits two, three, four and five. Again, this is consistent with what's on offer at plenty of the Winner Casino sister sites. Deposits two and three attract a 200% boost with a maximum value of £2000, whereas deposits four and five are boosted by 100% up to a maximum of £1000. Each deposit comes with another one hundred free spins, and the wagering requirement remains fixed at x50. A minimum deposit of £20 each time is required in order to trigger the bonuses.
Some of you might have noticed that Winner Casino has a sportsbook, but all of these promotions are targeted at casino players. That's true. There are no promotions for sports bettors at Winner Casino, nor are any additional promotions available after the extensive welcome promotion has been used. If you're looking for VIP loyalty rewards, you're looking in the wrong place.
Winner Casino Pros and Cons
Pros:
Winner Casino's massive welcome promotion is worth thousands of pounds in bonus cash for those who can afford to part with enough money to take maximum advantage of it. It's a very warm welcome to the casino.
24-hour live chat ensures that players at Winner Casino can always access assistance if they need it.
Cons:
The major drawback of Winner Casino is the same as the major drawback of all the Winner Casino sister sites – it doesn't have a UK Gambling Commission licence. Without one, it can't offer UK-based players the same protections they'd enjoy if they were to play at a UKGC-approved casino.
Recent reviews at Trustpilot suggest that the casino has customer service issues.
Top Games at Winner Casino
Winner Casino offers a heady mix of slots and live dealer casino games. As we've mentioned elsewhere in this review, it also contains a sportsbook. The way Winner Casino is laid out makes slots the stars of the show, though, and these were the top slots at Winner Casino when we visited it to write this review.
Big Bass Splash: Big Bass Bonanza is the fishing-themed slots game that made Reel Kingdom the masters of the genre. Big Bass Splash is the slots game that secured the provider's status. This 2022 release takes all the over-the-top fishing fun of the original and amps it up even further, allowing players to "catch fish" using unconventional methods, including bazookas and dynamite. Collectable wild symbols enhance the power of the free spins feature, and the maximum win has been improved to x5000, which is higher than the original. RTP in Big Bass Splash is 95.67%, with high volatility.
Gates of Olympus: Gates of Olympus might not be the outright best-known slots game Pragmatic Play has ever come up with, but it's certainly one of the more popular ones and has become a fixture at plenty of online casinos. This slot takes its inspiration from ancient Greek and Roman myths and legends and comes with fabulous graphics. While it's a fairly volatile game, the RTP of 96.5% ought to ensure that wins arrive fairly regularly if you're able to hang on in there for long enough. The "pay anywhere" payline structure helps a little in that respect, too, as do the random "orbs" which could deliver up to 500x as a spot prize on any spin. The theme isn't original, but some of the features are.
Drive: Multiplier Mayhem: A thrilling slot game by Sweden's NetEnt that propels players into a high-octane world of street racing of the kind made famous by the "Fast and Furious" movies. With its glossy visuals and fast-paced gameplay, it offers an RTP of around 96.70% and is of medium to high volatility, indicating potential for substantial wins if it's your lucky day. This slots game is jam-packed with enticing features like multiplier wilds and free spins, ensuring a riveting experience with every spin. It's no spring chicken anymore, having been released in 2016, but the fact that it had a futuristic theme when it launched has helped to keep it looking and feeling fresh and relevant.
Withdrawal Processing and Support
You can't make withdrawals from Winner Casino with a debit card, which is an unusual state of affairs. If you want to get your hands on your winnings or funds, your options are to use a cryptocurrency wallet (Bitcoin is the casino's preferred option) or one of four different bank transfer options. Transactions are limited to a maximum of £5000 per time and take between 24 and 48 hours to complete. Expay is the exception, as transactions via that method are capped at £2000. Winner Casino doesn't offer instant withdrawals.
Customer Support and Licensing
Live chat is available for customer support at Winner Casino and is advertised as being a 24/7 service, although recent player feedback suggests that this may not be the case. Alternatively, email [email protected] if you're prepared to wait a while for a response. Winner Casino makes a couple of references to having "Master Licenses" issued by authorities in Curacao and Greece, but these licenses aren't held in high regard. Having a licence with either the UK Gambling Commission or the Malta Gaming Authority would stand Winner Casino in much better stead.
Winner Casino – The Verdict
The best thing about Winner Casino is, by some considerable distance, its welcome promotion. The wagering requirement attached to it isn't the best, but the amount of money available in bonus funds is fantastic. Beyond that, it's hard to differentiate Winner Casino from the many Winner Casino sister sites, and player feedback indicates that perhaps the casino could be doing better with customer service.
What are players saying about Winner Casino?
Here are our condensed / readers digest summaries of recent player reviews of Winner Casino.
23-Jun-2023 by Mia:
If you have problems when you're playing at this online casino, you're on your own. It doesn't respond to emails and you get kicked out of chat. One to avoid. – source: TrustPilot
22-Jun-2023 by Sam:
Winner Casino is the worst site. You have to wait so long for withdrawals – and that's only if the casino decides to pay you at all. My last withdrawal took 26 days. All the chat team tells you is to be patient. The casino is awful. – source: TrustPilot
07-Jun-2023 by Ian:
I made a £20 deposit at the start of May and accepted the welcome offer. That landed me with a wagering requirement of £2500. I somehow beat it and ended up in £300 profit, which I asked to withdraw. I then got an email telling me that it can take up to 21 working days for a withdrawal to be processed. We're past that point now, and they're no longer replying to my emails, but they're still sending me marketing material. Parasites.  – source: TrustPilot
06-Jun-2023 by Stacy:
The casino never used to have a "1" in its name, it was just winnercasino.bet, but that site stopped paying people and then disappeared. This casino is doing the same. I've been owed £500 since the end of January, and all they'll tell me is that my withdrawal "will be sorted quickly." This is definitely a scam casino, and you should avoid it at all costs. – source: TrustPilot
27-May-2023 by Marek:
I asked for a withdrawal on April 22nd, and I'm still waiting for it. Don't play at this casino; it sends copy-and-paste answers to customer service questions, and doesn't reply to emails. Scam. – source: TrustPilot