Sky Bet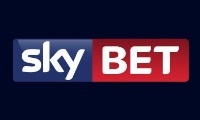 Sky Bet sister sites include Sky Poker, Sky Vegas, Sky Casino and Sky Bingo.
Sky Bet (skybet.com) is operated by Bonne Terre Limited, Sky Betting & Gaming, 2 Wellington Place, Leeds, LS1 4AP.
Sites like Sky Bet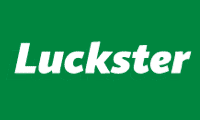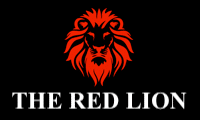 Sky Bet Sister Sites 2022
Sky Vegas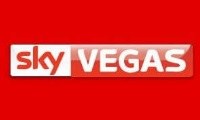 There are four Sky Bet sister sites, all of which have their own unique focus, but Sky Bet is the most glamorous of the brands. This is the site that brings you glitz, glamour, and a hint of that special Las Vegas feeling. The main way that it does that is by offering zero wagering restrictions on its many promotions and offers. That's a real rarity in the modern gambling scene, and so we have to commend it everywhere we see it.
The range of games on offer at Sky Vegas isn't quite so extensive as the range at its sister site Sky Casino, but that's a deliberate choice. Sky Vegas zeroes in on what's new, what's interesting, and what's different. Whether that's live game shows or online slots with genre-defying bonus features or experimental layouts, Sky Vegas is a site that constantly feels fresh and constantly seeks new ways to delight its huge audience.
Sky Bingo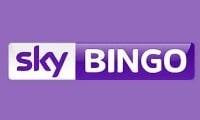 Aside from giving each of the Sky gambling brands a different focus, Bonne Terre Limited has also colour-coded them. Sky Bingo is the purple brand and is a Sky Bet sister site with an almost-singular focus. There's a small collection of online slots at the site to go with all the bingo rooms, but they feel like a side plate to go with the main course. Sky Bingo is serious about its subject matter and is generally thought of as being one of the most outstanding bingo sites available to players in the UK.
Almost any of the bigger bingo sites offers exclusive rooms, but very few of them can touch Sky Bingo for the quality and popularity of those rooms. No matter what time of day you visit the site, you'll always find several rooms up and running and dozens of people in those rooms waiting to test their luck against you. Add all the Sky Bingo promotions to that package, and what you have is a busy site full of mostly happy bingo players.
.
Sky Casino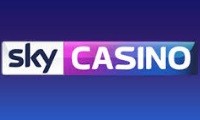 There wouldn't be any Sky Bet sister sites if it weren't for Sky Casino. The two brands were established at roughly the same time after BSkyB bought the Sports Internet Group and moved into gambling in the year 2000, but Sky Casino was the first of the brands to find success on the internet. We could argue that Sky Bet has overtaken it in terms of raw popularity since then, but there isn't much in it. Sky Casino is a giant in the UK online slots and casino scene, and with the backing of a massive television network behind it, that's unlikely to change unless something goes drastically wrong in the future. There are a few casino sites as big as Sky Casino, but it would be hard to point to any of them and say that they were bigger.
If Sky Vegas focuses on small selections of new games, Sky Casino casts its net wide and goes for a larger range incorporating all the hits of yesteryear plus the best new games and slots from market-leading providers. This is the cornerstone of the Sky Betting and Gaming division, and it welcomes thousands of players every day. It's not perfect, but no casino website is. It does a lot of things right and comes with a promotional package that's always worth checking out.
Sky Poker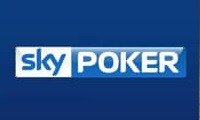 Choosing a poker site to play at can be a daunting task if you're new to the game. This Sky Bet sister site takes some of the worries out of that by throwing its doors open wide to newbies. Sky Poker offers a poker academy for anybody who wants to learn the hobby and get used to the various hands, techniques, and tips and tricks before they pit themselves against top players. Make no mistake, though – there are plenty of world-class poker players who use Sky Poker regularly, and you never know when you might come up against one of them in the site's many rooms and tables.
Sky Poker competes for the top spot in the online poker world against the likes of PokerStars, Party Poker, and Ladbrokes Poker. Each of those sites has its own pros and cons, but ask a poker pro, and they'll likely tell you that Sky Poker offers one of the very best overall packages. The quality of the Sky Betting and Gaming casinos is generally strong, and Sky Poker is no exception to that statement.
The four casinos above constitute the entire family of Sky Bet sister sites if we're talking about close family, but there's also an extended family. The entire Sky Betting and Gaming group belongs to a larger company called Flutter Entertainment. That same company also owns Paddy Power, Betfair, and PokerStars. This is a gigantic casino network company with a lot of top names under its umbrella, and that's generally a good thing when it comes to trustworthiness and reliability from a player perspective.
Can Sky Bet be trusted?

★★★★★
Sky Bet is a 4 Star trusted casino.
1. UKGC License

The licence that Bonne Terre Limited holds with the UK Gambling Commission covers all the operations of Sky Bet.

2. UKGC Fines

The UKGC has never fined Bonne Terre Limited, so its licence is clean.

3. Customer Service

Sky Bet offers phone support during limited hours, live chat round the clock, and additional support on social media. Finding the contact information isn't easy.

4. Trustpilot Score

Sky Bet has been reviewed over 1300 times at Trustpilot and has a very low rating of 1.3 out of 5.

5. Company Location

This casino's parent company is based in Leeds, England.

6. Visible T&C's

Sky Bet's promotions are listed alongside their terms and conditions.

7. Social Media Presence

Sky Bet not only maintains social media accounts on Facebook and Twitter but uses them to provide extra customer assistance.

8. Number of Sister Sites

While Bonne Terre Limited operates just four Sky Bet sister sites, the true number of sister sites is far higher thanks to Sky Bet's connection to Flutter Entertainment.

9. Games portfolio

Sky Bet has a very small number of slots and live games, but it's unfair to rank the casino based on this as it's almost exclusively focused on sports betting.

10. Gamstop links

Sky Bet supports GamStop, and features its logo at the foot of its homepage.

Overall SCORE >

★★★★

★ – 4/5 Stars
What are players saying about Sky Bet?
Here are our condensed / readers digest summaries of recent player reviews of Sky Bet.
23-Feb-2022 by Matthew:
I've suddenly been asked for picture verification after using Sky Bet for years. Why do I need to go through the hassle of supplying documents when I've been a trusted customer for years? They should have asked for the right information when I joined. – source: TrustPilot
22-Feb-2022 by Darren:
I was a customer here for ten years. I liked the instant withdrawals and I won regularly. Today they closed my account for no reason. They won't discuss it with me and won't tell me why. I feel like they've just trampled on me. – source: TrustPilot
19-Feb-2022 by Connor:
Sky Bet just absolutely ripped me off. I placed a winning bet and they voided it. I'm furious. I've spent thousands with them over the years but no more. – source: TrustPilot
16-Feb-2022 by L Longstaff:
They banned me the moment I started winning. I have no idea why. They never had a problem with me losing money at their site for years. Their site works really well, so feel free to use it if you want to give your money to a load of liars. – source: TrustPilot
13-Feb-2022 by Jason:
Sky Bet is a great company in general, but a few things have gone downhill recently. They used to offer £50 in free bets every week but that's dropped to £5, and cashouts get suspended for no reason sometimes when your bet is winning. – source: TrustPilot

10-Feb-2021 by Paul:
This website is literally stealing money from their players. They have very low odds and the wagers on the games are very high. – source: TrustPilot
10-Feb-2021 by Mathew:
I placed a couple of bets and won, but the money never showed on my account. I contacted customer support, they said I do not have any winnings. – source: TrustPilot
09-Feb-2021 by Brad:
One of the worst online casino ever. They never give you bonuses and sometimes live games crash causing players to lose their money. – source: TrustPilot
08-Feb-2021 by Terry:
They advertise to give you a free spin if you bet but I never got one and when I tried to play on the slots the required amount was very high compared to other casinos. – source: TrustPilot
08-Feb-2021 by Dustin:
This online casino has rigged games with bots. The players never win. They keep showing the same winners again and again. – source: TrustPilot
08-Feb-2021 by Allen:
I love playing on this website as it has easy navigation and a large variety of games for players to enjoy. They also a great support team. – source: AskGamblers
07-Feb-2021 by Rajeev:
This casino is rubbish. They suspend games so you cannot cash out, just like today the game finished two hours ago the bet is still suspended and I cannot cash out. – source: AskGamblers
07-Feb-2021 by Phill:
Skybet is very bad. Customer support is terrible and the layout of the casino is hard to navigate. Overall it was a very bad experience for me. – source: AskGamblers
05-Feb-2021 by Johnny:
Do not waste your time on this website. They will never let you win and keep taking your money. They do not show their terms of service so they can ban players anytime. – source: WhichBingo
05-Feb-2021 by Stacy:
I have been playing at this casino for almost a year. The games work great for me and the payouts are good with fast verification. – source: WhichBingo
Sky Bet Review 2022
The story of Sky Bet begins in the year 2000, when the concept of online gambling was still new, and most players were still nipping down to their local bookies at the weekend to make their bets. Thanks to being a Sky betting company, Sky Bet has the benefit of constant advertising from a massive television network with a huge portfolio of live sports. That gives it an almost insurmountable advantage over nearly everybody else in the busy UK sports betting market, but does it make them the outright best? Read our review if you want to find out.
New Player Offers
Sky Bet offers new customers £20 in free bets when they place a £5 bet with their own money. The perk is delivered as a pair of £10 bets. The free bets cannot be withdrawn and aren't counted in any returns. The qualifying stake must be placed within thirty days of opening a new Sky Bet account, and the free bets have to be used within 24 months of being allocated.
Monthly Promotions
Most of the promotions at Sky Bet are short-lived. This is a live, active sports betting website that's all about what's happening right now, so if you log into the site in the morning, you're likely to see a list of promotions built around whatever's on the sporting agenda for that day. They'll be gone the moment the fixtures are played. That being said, there is a longer-term system for rewarding loyal players at Sky Bet, and it's called the Sky Bet Club.
Sky Bet Club doles out rewards every week for its members, and the rewards are based on how active you've been during that week. The smallest reward is a £5 free bet, which is available to anyone who's wagered at least £25 with Sky Bet during the past week. Alternatively, players can choose to receive a £2.50 free bet and twenty-five free spins on selected slots at one of the Sky Bet sister sites if they'd prefer. Higher-level promotions are hidden by a lock screen and only become visible as and when players qualify for them. In the upper echelons of the Sky Bet Club, players receive personalised and tailored promotions based on their style of play and the sports they like to bet on. It's a comprehensive package, and it's made all the better by the fact that bonuses at Sky Bet tend to come without wagering restrictions.
Pros and Cons
The Sky Bet Club has to be counted as one of the biggest reasons to play at Sky Bet. Opting in to the promotion means that you'll consistently get a little extra from the casino so long as you play regularly, whether that little extra comes in the form of free spins on the slots or a few free bets to use on the real or virtual sports. We could also say that the full set of customer service options is a positive so long as customers are actually able to find them. They're so well-hidden in the help section that finding them isn't a given. Very few sports betting websites will offer you as many mini-promotions on specific fixtures – especially football fixtures – as Sky Bet does.
At the other end of the spectrum, Sky Bet is curiously lacking in payment options. It's the 2020s, and yet Sky Bet still won't let you pay or withdraw using anything other than debit cards. We don't know why this is because they used to support PayPal and a few e-wallets. There are also repeated instances of people having issues with customer services, which is why Sky Bet's score with Trustpilot is so horribly low. If they made customer service easier to find and accepted a few more payment methods, they might see that score go up.
Featured Casino Games
It almost feels remiss to be talking about the top slots at Sky Bet because slots aren't what Sky Bet is all about. Nobody comes here for the slots. That's why the Sky Bet sister sites exist. Players come to Sky Bet for the massive range of sports they can bet on and the market-leading promotions that come with them. The slots are an afterthought, but they're here regardless – and these are the top highlights among them. 
Bonanza: The Megaways system is everywhere in the online slots world now. It's completely changed the idea of what an online slots game looks like. Before Big Time Gaming came up with Megaways, the idea that a slot might have more than 100,000 ways to win sounded absurd. Somehow, Big Time Gaming made it seem effortless. Bonanza is the mining-themed slot that began the trend and is still one of the most popular slots of its kind today. The high volatility of the slot means you might have to keep spinning for a while before you trigger free spins, but once you do, you'll find that the combination of avalanche wins and a progressive multiplier can make for a very potent mix. 
Who Wants To Be A Millionaire Megaways: Once Big Time Gaming proved the Megaways system was a winner, big brands came knocking. That's why the developer was trusted to make the Megaways version of Who Wants To Be A Millionaire, which is one of the most popular television game shows of all time. It takes the show's format – including the money ladder – and somehow splices it with the Megaways system without losing any of the charms of the original game. Who Wants To Be A Millionaire Megaways comes with plenty of sounds and sights from the show that it's based on, and so if you're a fan of that show, it's likely to be a treat for you. 
Rainbow Riches: There are a few more Megaways slots in the "Featured" section of Sky Bet, but we'd rather focus on Rainbow Riches. It's incredible that this slot still performs so well after well over a decade on the internet, but that's a testament to what an excellent job Barcrest did when they put it together back in 2009. This Irish-themed slot launched a whole franchise. There are Rainbow Riches bingo games, Rainbow Riches Slingo games, and Rainbow Riches instant scratch games. There's even a whole Rainbow Riches Casino, but it all started here with this 5*3 95% RTP slot and its delightful "road to riches" multiplier-based bonus feature. 
There's also a very small table games section at Sky Bet, but to reiterate one more time, this is a sports betting site. That's what it was made for, and that's what it excels at. 
Deposit Options and Withdrawals
If Sky Bet lets itself down anywhere, it's right here with its payment and withdrawals system. Sky Bet, like the Sky Bet sister sites, is behind the times. The only way to make a payment or withdrawal from Sky Bet is with a debit card. The site accepts Visa, Mastercard, Maestro and even Solo, but that's it. Some players may find they can deposit with Apple Pay or Google Pay, but that will depend on your phone and your network. PayPal, Skrill, and Neteller were all options at Sky Bet in the past, but they're not anymore, and we don't know why.
If your debit card has a fast withdrawal facility, you should be able to get your money out of Sky Bet within two hours of requesting it. If it hasn't, you're looking at a wait of between two and five working days. There are faster ways to get this done, and it's baffling that Sky Bet doesn't use them.
Customer Support and Licensing
Sky Bet's licence is held by Bonne Terre Limited and comes from the UK Gambling Commission under reference 38718. The company holds an additional license through the Alderney Gambling Control Commission.
The fastest way to speak to Sky Bet customer support is over the phone, but phone support may not be available depending on the time of day and how busy the site is. Your alternatives are live chat, Twitter direct messaging, or Facebook Messenger. You'll find support information in the Sky Bet FAQ, but you'll have to do a manual search for contact information.
Verdict
Sky Bet is exactly what we said it was at the start of this review – it's one of the premier sports betting destinations in the UK. It's been online for more than twenty years, and it's still at the top of its game. The promotions are generally excellent, the range of betting options is massive, and there are even a few games to play on the side while you're waiting for results to come in. However, there are issues here. There aren't enough payment or withdrawal options, and there's clearly something upsetting players for the site to attract so many bad reviews. Feel free to play at Sky Bet because the site can be trusted – but play with caution.
The Incredible Growth of Sky Bet
Little By Little
Sky Bet is one of the most recognisable names in the UK casino and gaming market. It's the single biggest gaming arm of Sky. The world-conquering broadcasting company also runs Sky Vegas, Sky Bingo, Sky Casino, and Sky Poker, but they're all secondary concerns compared to Sky Bet. This is Sky's biggest betting brand, and yet it was pieced together slowly from the scraps of other companies.
The Sky Bet story began in July 2000 when the BSkyB company, run by Rupert Murdoch, bought the Sports Internet Group. One of the assets of the Sports Internet Group was a subsidiary called Surrey Sports, which handled online betting. Two years later, Surrey Sports got a complete overhaul and was relaunched as Sky Bet with a focus on sports betting.
The idea of betting on the internet was still in its infancy in 2002, but there were other players involved in the game. Two of them were UKBetting and TotalBet. Rather than wasting time by battling toe to toe with either of them, BSkyB took the easier option of buying out both companies and amalgamating their assets into Sky Bet. The entire 365 Media Group was eventually added and merged into Sky Bet, too. Through snapping up these little pieces, Sky Bet grew exponentially.
Synonymous With Football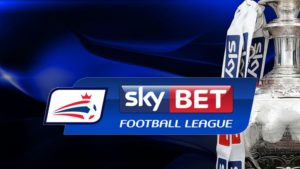 The Sky brand has been associated with football ever since the dawn of the Premier League era in the UK in 1992. It used to have an exclusive broadcasting deal with the competition, so Sky was the only place you could watch Premier League football. That's changed a little in more recent years as games are sold in packages rather than in their entirety, but almost every crucial game is still a Sky Sports exclusive.
The connection between Sky and football was so strong that Sky never even had to consider sponsoring football teams or football events, but that changed in 2013. Ever since then, Sky Bet has been the sole sponsor of every professional division of English football save for the Premier League. Those divisions are branded as the Sky Bet Championship, Sky Bet League One, and Sky Bet League Two. The collective competition is known as the Sky Bet English Football League. The high-profile sponsorship deal strengthens the idea that Sky Bet is the place to go if you want to place bets on football, which explains why sports betting is the first thing you'll see when you log onto the Sky Bet website.
Using Familiar Faces
The Sky Bet label appears on a lot of Sky's football coverage even when the competition shown isn't sponsored by Sky, so that gives Sky the chance to work with – or at least give the appearance of working with – a lot of well-known sporting figures. One sporting legend who definitely works with Sky Bet is Gary Neville, the former England international footballer and captain of Manchester United.
Neville is the host of a YouTube Channel called "The Overlap," which opened in April 2021 and already has more than three hundred thousand subscribers. The Overlap is, in turn, brought to us by Sky Bet. On the channel, Neville interviews some of the biggest names in football, including Alan Shearer, Jamie Carragher, and Roy Keane, along with big names from other sports like boxing's Tyson Fury and Anthony Joshua. Some of the videos have well over two million views, and all are stamped with the Sky Bet logo, which is great visibility for the casino brand.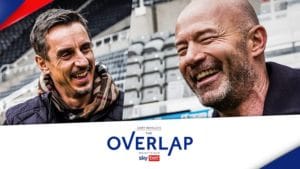 The Brand On Television
We're sure Sky Bet reaps all of the numerous rewards that come from the multiple levels of advertising it engages in, but the bulk of its advertising budget is still spent on television commercials. The most recent big Sky Bet advert to make the airwaves is called "Hope" and has been on rotation since July 2021.
The advert starts with television presenter Jeff Stelling sitting in a football stadium sniffing flowers. We then hear from several football fans with their hopes for the season ahead before former Manchester City and England star Micah Richards, standing on a beach, laughs and then seems to swallow the camera. Next up is Liverpool legend Jamie Carragher on a terraced street in his home city, holding a burning bouquet of flowers. Former boxing world champion Tony Bellew turns up with a fire extinguisher to help him put the fire out. All of this chaos culminates in a reminder to keep checking the Sky Bet website for the latest offers on sports. This is yet another reminder that while there might be other casino entertainment available at Sky Bet, sports betting is what the site is built around.
YouTube Strangeness
As you might expect, given the company's profile, Sky Bet is popular on Twitter, Facebook, and YouTube. It attracts far more followers than most casino brands could hope to attract on those channels just by virtue of being a Sky company. Its Facebook and Twitter output is strong, but its YouTube output has become a little odd in the past twelve months.
You used to be able to go to the Sky Bet YouTube channel and find content about any sport you can think of, including interviews with the biggest players in those sports. Now, all of the content is football related and seems to be dedicated to three regular shows. One is hosted by former QPR and Blackpool manager Ian Holloway as he talks to some of the elder statesmen of English football. Another is a series of big game previews hosted by the unlikely pairing of Roy Keane and Micah Richards. The third – the strangest of all – is a fishing series hosted by former Wigan and Hull City midfielder Jimmy Bullard. Seemingly based on the popular BBC fishing series with Paul Whitehouse and Bob Mortimer, Bullard takes a series of football figures out fishing and chats to them about their history in the game. The series is called "Off the Hook with Jimmy Bullard" and is the sort of thing you wouldn't believe was real unless the proof was right there in front of you.
We're reluctant to say that Sky Bet is the biggest brand in the UK gambling scene, but there's nobody bigger. If you're a sports fan, you'll probably see a commercial for the brand every time you turn on your television.