Betfred Casino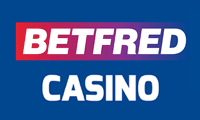 Betfred Casino sister sites include Betfred and Betfred Bingo.
Betfred Casino (betfred.com/casino) is operated by Petfre (Gibraltar) Limited from 5.2 Waterport Place, 2 Europort Avenue, Gibraltar, GX11 1AA.
Sites like Betfred Casino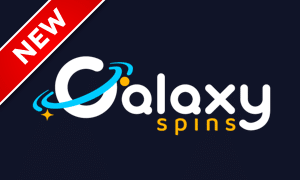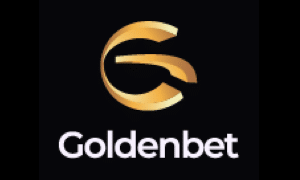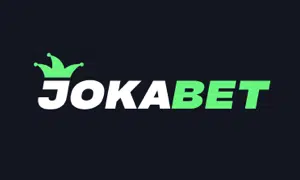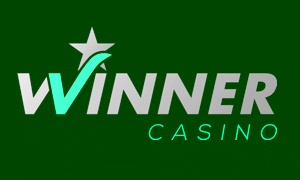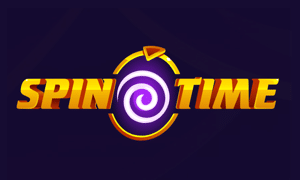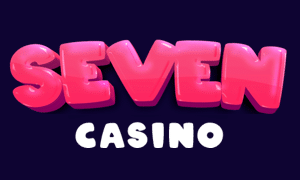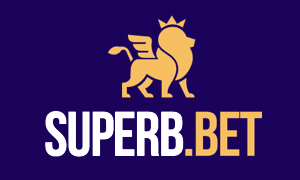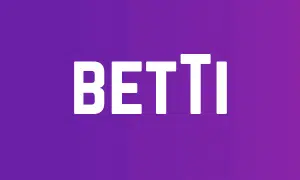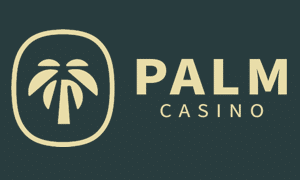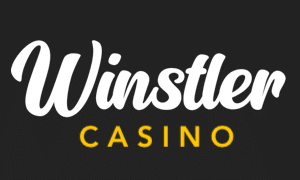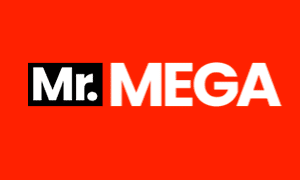 Betfred Casino Sister Sites
Betfred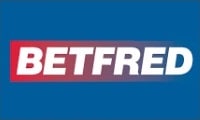 The massive Betfred brand that exists today was built on the back of one man. That man's name was Fred Done, who lived in Salford just outside Manchester in the north of England during the early 20th century. Fred opened his first Betfred outlet in his native Salford in 1934. That was a little under 90 years ago, and in that time, Betfred has gone from being a single store on the outskirts of Manchester to a global empire worth billions of pounds. If Fred was looking down at Betfred now, we're sure he would be shocked, but we're just as sure that he'd be immensely proud. On top of the shock and pride, he'd probably be fascinated to know that his original Betfred has now spawned sister sites and connected brands. It's probably not fair to call Betfred a Betfred Casino sister site. Betfred Bingo and Totepool are Betfred Casino sister sites. Betfred is a parent, not a sibling. Casino games and slots weren't on the agenda when Betfred was founded, but the brand has moved with the times, and after embracing the online format, it's embraced all the additional features that come with it. That's why brands like Betfred Casino exist – they cover the categories and games that Betfred doesn't. That leaves the main Betfred website – and all of the many Betfred stores that still exist in the UK – to get on with the important business of offering odds and accepting bets on sports.
Betfred Bingo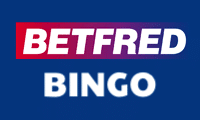 No big betting or casino brand is complete without a bingo option. It was inevitable that the Betfred Casino sister sites collection would get a bingo entry eventually, and here it is. Like Betfred Casino itself, it's been served up to us as a minisite within the Betfred site, but a lot has been packed into that minisite. We could almost say that Betfred has tried to do too much with its bingo brand. Whoever designed Betfred Bingo has tried to keep their design to one page but cram it full of games and content. It's bursting at the seams, and we can't help but think that launching a standalone site might have been a better idea. Qualms about the design of Betfred Bingo aside, this is a busy bingo site with a lot of exclusive rooms and an active community section. Becoming part of the community is actively encouraged at Betfred Bingo, with special socially-orientated "chat games" away from the bingo rooms so you can get to know your fellow players better. The range of bingo rooms and themes is extensive, and distractions by way of other casino games have been kept to a minimum. Betfred Bingo is small and not quite perfectly formed, but if you can overlook a few design issues, you might be able to make friends and win money here at the same time.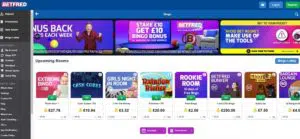 We should note that there used to be more Betfred Casino sister sites than this. In times gone by, the operator also ran Odds King and Totepool, the former of which was relatively successful for many years. However, the functions of both sites were eventually absorbed into Betfred, resulting in the closure of both brands. 
Can Betfred Casino Be Trusted?

★★★★★
Betfred Casino is a 3-star trusted casino.
1. UKGC License
Betfred Casino is owned by Petfre Gibraltar Limited and so is covered by the license (39544) that Petfre holds with the UK Gambling Commission.
2. UKGC Fines
Petfre Gibraltar Limited was found to have failed to identify that a customer was playing with stolen money in November 2017 and failing to stop £140,000 in stolen funds being spent and lost. The company was ordered to repay the £140,000 to the victim of that theft plus £182,000 as a settlement to the UKGC in October 2019. The company was then issued a formal fine of £2.87m in September 2022 after further breaches of anti-money laundering and social responsibility protocols.
3. Customer Service

Betfred Casino customer service staff are happy to speak to you by phone, by web chat, or by email.

4. Trustpilot Score

There isn't a Betfred Casino page at Trustpilot, but the general Betfred brand has been reviewed more than 5000 times and has an average rating of 3.0 out of 5.0.

5. Company Location

Petfre Gibraltar Limited is, as the name suggests, based in Gibraltar.

6. Visible T&C's

All promotions at Betfred Casino come with clearly-marked terms and conditions.

7. Social Media Presence

Betfred has an official presence on Facebook, on Instagram, on Twitter/X.com and on YouTube. Links to all social media accounts are given at the bottom of the Betfred Casino homepage.

8. Number of Sister Sites

The only remaining Betfred Casino sister sites are sub-brands of Betfred itself, so you could argue that there are no Betfred Casino sister sites at all. 

9. Games portfolio

Betfred Casino offers under 400 games in total, which is way lower than the average "big name" casino site.

10. Gamstop links

The GamStop logo and link are in the bottom-right corner of the Betfred Casino homepage.

Overall SCORE >

★★★

★★ – 3/5 Stars
Betfred Casino Review 2023
Betfred Casino Website
Dated. Asymmetrical. Basic. Tired. These are, unfortunately, just some of the words that are likely to come to mind when you first arrive at the Betfred Casino website. The fact that the Betfred Casino sister sites are minisites inside the Betfred website means that they come with limitations. In the case of Betfred Casino, those limitations mean that there are too many scrollbars and too much content has been forced into one page. Betfred Casino functions in this form, but it would have a lot more space to breathe if it had a website of its own. 
Betfred Casino loads quickly, but the minisite is never going to win any design awards. Let's put that aside and focus on what's there. That starts with promotions and Be Gamble Aware information on a scrolling banner, which has become a default design style for most online casinos in recent years. Given all the things that Betfred Casino's designers could have put next on the list, "Mystery Free Spins" slots are an odd choice. They're connected to the promotions at the casino, and so they're featured prominently on the promotional banners, but that's all the more reason not to list them above your most popular slots. Speaking of popular slots, they get third billing after seasonal promotions. Things get a little easier to follow from that point on, with scratchcards, live dealer games, and staples like blackjack and roulette getting their own horizontally scrolling sections for players to peruse at their leisure. Do expect to see more than a little repetition, though, because there are fewer than 500 games in total at Betfred Casino. Slots make up less than half of that number.
Variety of Games
If you ask most UK casino players, they'll tell you that quality is more important than quantity. The limited range at Betfred Casino doesn't matter so long as the games that are there are good enough to hold a player's attention. Betfred Casino tries to do that by latching onto the popularity of the Betfred brand among sports fans and supplying a series of fairly rare sports slots and games, which we'll get to in a moment. In terms of basic functionality, though, the casino is there or thereabouts. Payment and banking information isn't too much of a chore to find – although we'd prefer not to have to root through the FAQ to find it – and the comprehensive customer service suite is only a single click away. Betfred Casino doesn't have "the wow factor" on first impressions, but you might find it within the quality of customer care or within the carefully curated portfolio of games.
Sporting Legends Slots at Betfred Casino
We mentioned above that Betfred Casino has an advantage in the marketplace because of its sporting connections. Thousands of people visit the main Betfred website every day to place bets on sports, and if some of those people can be persuaded to stick around and play other casino games, Betfred stands to make a lot of money. The key to persuading sports fans to investigate what Betfred Casino has to offer is by making sporting connections between the brands – and that's something Betfred has done very well with. You don't have to scroll very far down the Betfred Casino page before you see the "Must Drop Daily – Weekly Jackpots" section – and within that section are some very familiar names. 
The big appeal of these slots to an average online slots player is the substantial jackpots attached to them. Those jackpots have to be won every week and will usually be in the six-figure range by the time they drop. That's life-changing money in the unlikely event you're the person that it lands on. For sports fans, though, the big draw is likely to be the sporting name attached to the slot and the sport-themed bonus side game that it comes with. 
Frankie Dettori: Sporting Legends is a good example of what we're talking about. The base game is nothing special at all. It's a 5*3 slot with basic graphics and basic symbols, but the massive jackpots listed above the reels are a motivation to keep playing, and the horse racing side game is great fun if you're able to trigger it. The horses race during the free spins feature, and the position that "your" horse finishes determines the multiplier applied against everything you win during free spins. Playtech made this online slots game in 2018 with official approval from the legendary jockey, and it comes with 93.01% RTP and average volatility. 
Ronnie O' Sullivan: Sporting Legends is cut from the same (green) cloth and is another Playtech creation. Several elements of this slot have been ported across from the Frankie Dettori slot, including the RTP and volatility. However, the horse racing side game has been replaced by a snooker side game. Ronnie himself will take potshots at the balls that appear on the reels during free spins, and every symbol he hits on the way to the pocket turns wild. Ronnie's a great player, so you should look forward to some big wild wins whenever he steps up with his cue. 
Other games in this limited range include Bobby George: Sporting Legends and Brian Lara: Sporting Legends. In every case, the slots are made by Playtech. The base game in each slot is virtually identical, but the bonus feature is a video game-style side game based on whatever sport the feature star of the slot is famous for playing. The low RTPs of the slots are an issue, but the sporting elements are a fun and original twist. 
Betfred Casino and Michael Buffer
Michael Buffer is almost eighty years old. One day soon, he's going to retire, and the world of sport will be poorer for it. He's the most iconic ring announcer who's ever lived, and his catchphrase, "Let's get ready to rumble," is familiar to millions. Buffer is also an astute businessman. He copyrighted the phrase, and so anyone who wants to use it has to pay him a pretty penny. Buffer's services don't come cheap, so we hate to think how much it cost Betfred to bring him in as the new face of the brand in 2021.
Buffer is most closely associated with boxing, where he's been handling ring announcing duties for big fights since the 1990s. He doesn't work as much as he used to, but if there's a big pay-per-view world title fight happening, promoters will still pay for Buffer to get on a plane, fly first class, and do what he does best. When he's not handling announcements, you might see Buffer leading the crowd in choruses of "Sweet Caroline." Boxing is his first love and the sport he's most closely associated with, but he's handled announcing duties at major racing events and professional wrestling events in the past. He's even been the MC of a WWE WrestleMania event.
The partnership between Michael Buffer and Betfred is a slightly strange one purely because Buffer's voice can't be heard through the Betfred Casino website. He's as recognisable as ever in the banner adverts that feature him, and he definitely draws a player's eye to the latest promotional offers and incentives, but having Michael Buffer without his voice is a little like hiring a model for their voice – they might be capable of handling the task, but it's not where their skillset lies. Television is a better medium for Buffer's skills, but thus far, he's appeared in only one brief TV commercial for the brand. Given how much it charges to procure the services of the legendary announcer, one commercial might be all the gambling firm is getting.
As an update, Buffer disappeared from the Betfair Casino website in 2023, which suggests that the length of he deal was only two years. Either Betfred didn't see any point to continuing it, or Buffer's renewal price was too high. Either way, the Betfred Casino website now looks plainer and a little less exciting, because the brand is yet to find another celebrity ambassador to replace him with.