Petfre (Gibraltar) Casinos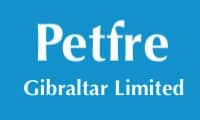 Petfre (Gibraltar) Limited is a casino and sports betting company with four active brands. The Petfre sites are Betfred, Betfred Bingo, Betfred Casino and OddsKing.
Petfre (Gibraltar) Limited is based at 5.2 Waterport Place, 2 Europort Avenue, Gibraltar, GX11 1AA.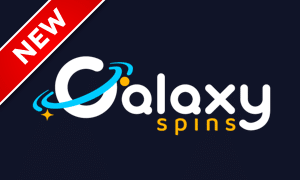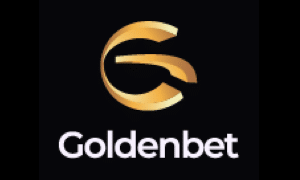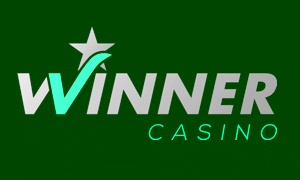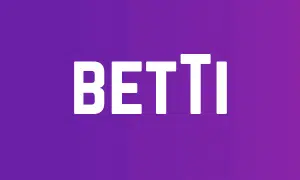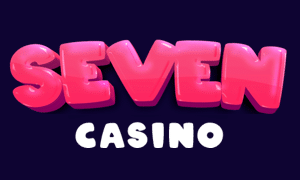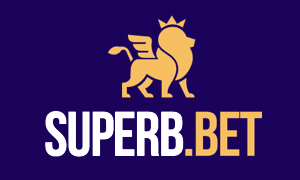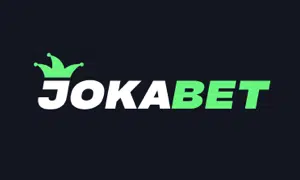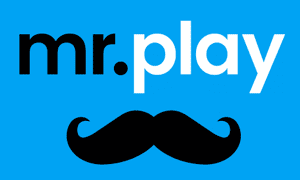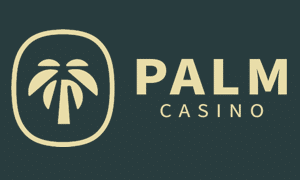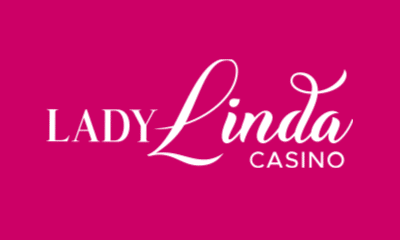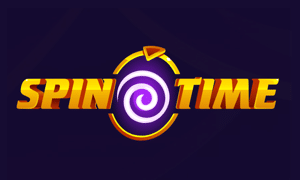 All Petfre (Gibraltar) Casinos 2023
Betfred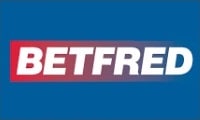 Betfred is one of the largest, oldest, and most popular bookmakers in the UK. The first Betfred shop in the country was opened close to Manchester in 1967, but we'll be talking more about that later. It's such an enormous brand that it spawned its parent company Petfre rather than that process happening the other way round, which would be the norm. Online gambling represents the bulk of Betfred's operations today, but you'll still find Betfred shops in many a town and city in the UK. Like most bookies, Betfred started life as a horse racing and greyhound racing specialist before it branched out into other sports. Today Betfred is happy to take bets on just about every sport you can think of and also occasionally takes bets on non-sporting matters, too. If you can't find the bet you're looking for on the Betfred homepage, choose "pick your punt" and attempt to build a bet of your own. It's a flexible model.
The Betfred website is fairly basic in design but effective in its layout, with very little space given to promotional banners or graphics. The site is strictly business, and the latest in-play fixtures are given pride of place in the centre of the site's homepage. You'll find links to all the other facets of Betfred across the top of the page – some of which we'll be discussing in a moment – but if there are no active sports happening that take your fancy, you can venture into the Virtual Horses section of the site and bet on simulated horse races. The site also operates a couple of lottery games which have daily and hourly draws, so there's always something to do to fill your time while you're waiting for the result of a sports bet to come in. Betfred won't ever win any awards for its design, but it's solid and dependable.
Betfred Bingo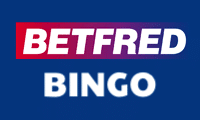 Fred Done, the founder of Betfred, is happily still with us and is still nominally in charge of Betfred today. We're not sure that the 1967 version of Fred Done would recognise what his company has turned into, though. Offering bingo games was probably among the furthest things from his mind when he started trading, but Betfred Bingo is now a substantial part of the site's offering. It's not technically a Betfred sister site; it's a minisite contained within the main Betfred site, accessed by the links at the top of the page. Petfre Limited doesn't appear to be a huge fan of opening multiple sites or casino brands, instead preferring to cram as much into Betfred as possible and use the familiarity of the Betfred name to attract custom to the other areas of its site. Betfred Bingo is the most popular of the company's non-sporting brands. It would have been easy for the company to throw a few bingo rooms onto the site and treat this sub-brand as little more than an afterthought, but they've gone a lot further than that.
Betfred Bingo is a very well-equipped bingo site, more than capable of going toe-to-toe with any of the specialist bingo sites out there. There are dozens of different rooms to choose from with a variety of themes and ticket prices. If you like playing bingo more for the sociable aspect of the game than the gambling aspect, you might be happiest in the Bargain Lounge room. You might never win more than £4 in there, but tickets cost just a penny each. From there, ticket prices rise in line with prize money. Some of the most popular themed bingo rooms on the internet are available at Betfred Bingo, including Rainbow Riches Bingo and Fluffy Favourites Bingo, but there's also a range of rooms that are exclusive to this site. If you want to combine your love of sports with your love of bingo, the "Game On" room is probably the best choice for you. Keep an eye on the scrolling list of promotions at the top of the screen when you arrive at Betfred Bingo, as many of them are bingo-specific and can't be accessed from other parts of the Betfred site.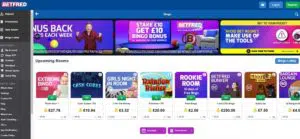 Betfred Casino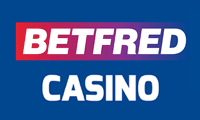 Almost all the big-name sports betting brands have added online slots to their websites in recent years in much the same way as those bookmakers that have a high street presence offer slots and other casino games on terminals within their shops. Not all of them have gone as far with the idea as Betfred, which has added an entire casino minisite. Betfred Casino offers access to all of the online slots you'd find on a betting terminal inside one of its stores, plus a whole lot more that you wouldn't. Like Betfred Bingo, Betfred Casino has a range of promotions specific to this part of the site, many of which are presented on promotional banners by the legendary boxing announcer Michael Buffer. The connection between Betfred and sports remains strong even within the confines of Betfred Casino, with the most popular online slots at the site being sports-related titles like Cheltenham: Sporting Legends. The Sporting Legends slots tend to contain entertaining video game-style bonus features related to the sport they're based on, which makes them a big hit with players.
There's a downside to Betfred Casino, and that's the fact that it isn't particularly well-supplied. There are only around three hundred games here in total, and that includes the live casino options. Many of the casino industry's top providers aren't represented, so if you're looking for classics like Starburst or Wolf Gold, you're in for a disappointment. Instead of thinking of Betfred Casino in such terms, though, think of it as an opportunity to explore a few hidden gems or try out online slots that you've never had the opportunity to play with before. If you'd like to know which games your fellow players are most enamoured with before you spend your money, check out the "hot games" tab on the left-hand side of the site and see what's popular. The left-hand side is also where you'll find access to the live casino, along with the special Betfred Casino jackpot games and the official game of the week.
Oddsking
The name "Odds King" is perfect for a sports betting website. Most players who've never played at Odds King before would probably expect to find a list of sporting fixtures and betting opportunities waiting for them on the site's homepage when they arrive. Those players are in for a surprise and perhaps even a disappointment. Odds King, which is the only one of the Petfre (Gibraltar) Limited casino sites not to carry the Betfred name, is more of an online slots site than a sports betting site. It's actually a far better online slots and casino site than Betfred Casino is, with a wider selection of games and more classic titles from well-known providers. If you're coming to check out the Petfre sites because you want to play online slots, we'd recommend playing at OddsKing rather than Betfred Casino.
The layout of the OddsKing website is extremely simple, but it does a good job of dividing its slots and games up into convenient categories so players can find them easily. New games have a dedicated tab, as do popular games and jackpot games. "Quick play games" are there for players who are in a rush and include quirky titles like The Incredible Balloon Machine and the official casino game of the TV talent show "The Voice." Classic slots also have a dedicated section, as does the OddsKing live casino. If you look hard enough, you'll find that OddsKing actually does offer sports betting, too, and its sportsbook is quite impressive. The odds offered here are different from the odds offered at Betfred, so if you have the time to spare, it makes good sense to compare the odds at both sites to determine which one offers the best potential return. OddsKing might have a name that doesn't appear to fit its modus operandi, but it's a quality site that's equal to – or perhaps even better than – the branded Betfred casino sites.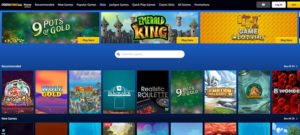 About Petfre (Gibraltar) Limited
Betfred History
We've already alluded to the history of this famous brand, but let's now tell the story in more detail. The first-ever Betfred shop in the UK was opened in Salford, England, by Fred Done way back in 1967. It wasn't called Betfred back then – Fred named his shop "Done Bookmakers" back then. He was a gambler long before he was a bookmaker – he opened the store using money that he'd won from betting on England to win the FIFA World Cup the previous year. The next thirty years were spent growing the brand one store at a time, spreading out from the north of England to reach London in the south and also heading the other way into Scotland. Progress was slow but steady, and the brand opened its one-hundredth high street shop in 1997 – the same year the company celebrated its thirtieth anniversary. By the end of the century, Betfred was the largest independent bookmaker in the country. That recognition came after an astonishing surge in activity between 1997 and 2000, resulting in a further one hundred stores opening in just three years. Some of those stores were acquired rather than built, with smaller bookmakers like the Robert Walker chain snapped up and then re-branded. Done Bookmakers officially became Betfred in 2004, which was the same year the increasingly confident company took its first steps into the digital world.
Betfred.com might have been the focus of the company's operations in 2004, but the brand found itself at the centre of a good news story in 2004 when a customer in the company's original Salford shop won more than £1.1m on a tote game, becoming the first recorded betting shop millionaire in British history. By 2005, the company had five hundred stores and was growing exponentially. That number is now way above 1600 and doesn't include the many Betfred shops attached to racecourses. The company's annual turnover is now more than £10bn, which means there's plenty of money to pay for its 10,000+ employees.
Betfred Sponsorships
The level of success that Betfred has enjoyed means the company is cash-rich, and it uses some of those riches to sponsor some of the biggest and best-known sporting competitions in the UK. The Betfred brand, backed by Petfre, has been the main sponsor of the Rugby Super League since 2017. The competition is generally recognised as the premier rugby league in the northern hemisphere, featuring teams from England and France. Betfred is also a long-time sponsor of the World Snooker Championships, having first sponsored the high-profile competition for a three-year stint between 2009 and 2012 before returning in 2015. That sponsorship arrangement remains in place to this date, and it's Betfred's involvement with the competition that has allowed its organisers to increase the winner's prize money to almost £500,000.
Darts is also an area of interest for Betfred. The brand has been the primary sponsor of the annual World Matchplay Darts competition in Blackpool since 2018. Just as they did with snooker, Betfred increased the prize fund for the darts tournament to £700,000. Not content with all this, Betfred began sponsoring golf's European Tour in 2019 and subsequently became the new sponsor of the British Masters. Horse racing remains the company's true passion, though, which is why Betfred is also the major betting partner of Ascot Racecourse, which now stages the annual Betfred Heritage Cup.
Making Headlines For The Right Reasons
Petfre (Gibraltar) Limited was singled out for praise by the GambleAware charity in April 2021 for a large year-on-year growth in donations to the charity. GambleAware noted that Petfre had donated more than £200,000 to the cause in five separate donations made over the course of the previous twelve months.
Making donations of that size means that the company must have deep pockets – and all signs point to a strong "yes" on that idea. Betfred's turnover was reported to have grown to more than thirteen billion pounds per year by 2015 and is likely to have exceeded that number by now. Not all of that money will have gone to Petre, as Betfred is run almost as a standalone company, but it's a sign of the success the company has had in owning and operating successful online casinos. Insofar as it's possible to make out, the company structure seems to be that Betfred manages its physical, high-street locations independently, while Petfre operates the company's online and mobile operations.
Petfre and Betfred Regulatory Issues
While Betfred (and, by extension, Petfre Limited) has made headlines for the right reasons on more than one occasion, the company has also found itself in the headlines for the wrong reasons more than once. As a company that does most of its business in the UK, Petfre holds a licence with the UK Gambling Association to go with the one that it holds with the Gibraltar Gambling Commissioner. That licence is held under account number 39544, and it isn't clean. The most recent blot on Petfre's copybook came in October 2019, when the regulator found that Betfred had failed to carry out source of funds checks on a customer who deposited stolen money with the company in November 2017. The player deposited a total of £210,000 and lost £140,000 of it in just twelve days. Failing to identify the customer's source of funds was a breach of the UKGC's requirements regarding anti-money-laundering processes.
The regulator stopped short of issuing Petfre with a formal financial penalty, instead allowing the company to pay a "settlement" of £182,000 to the National Strategy to Reduce Gambling Harm. Petfre also had to return £140,000 to the victim of the theft and pay £15,000 towards the Gambling Commission's costs. Regrettably, this wasn't the first time that Petfre had found itself paying settlements after the Gambling Commission identified shortcomings with its processes. It also happened in 2016, when another failure related to money laundering and social responsibility codes saw the company forced to pay £800,000 as a settlement. The issue on that occasion was also stolen money and resulted in the customer who'd deposited the money being sentenced to three years in jail after stealing from his employer to feed his gambling habit.
Things got worse still for Petfre (Gibraltar) Limited in September 2022 when the company was hit by a fine of £2.87m and issued with a formal warning about its future conduct. On this occasion, the company had been deemed guilty of further breaches of anti-money laundering regulations and social responsibility protocols. The UK Gambling Commission noted that Petfre co-operated fully with the investigation and took immediate corrective action on the identified issues, which probably prevented the fine from being even higher. Still, the company now has two regulatory actions on file in the past three years. It's a bad look, and it's to be hoped that Petfre is able to keep its nose clean in the future.
What are players saying about Petfre Limited sites?
The following reviews were written by players who have recently played at casinos and betting sites operated bt Petfre Limited and wanted to share their experiences with other players. They're genuine reviews, but we've edited some of the comments for clarity and brevity.
25-Apr-2022 Betfred review by "Tribal:"
Playing bingo at Betfred is pretty good, and the sports betting side is OK too. The slots, on the other hand, are the worst I've ever played. The bonuses they pay out are well below par compared to other sites, so this isn't a site I'll be coming back to for slots. Many better casinos exist. – source: Trustpilot
11-Apr-2022 Betfred review by AB:
I joined Betfred on April 9th, which was the day of the Grand National. I didn't receive the welcome offer, and later found out that they don['t honour the welcome offer on Grand National day. This wasn't mentioned anywhere. I asked someone on customer support if I could get the welcome offer by placing a bet the day after but they said no. That's bad customer service, and I'll be avoiding this site from now on. – source: Trustpilot
04-Apr-2022 Betfred review by Peta:
Be very careful when you're placing your bets. I accidentally bet on three horses twice because I thought I'd deleted a bet, which I hadn't. Customer service was fortunately really good and gave me the extra money back as a gesture of goodwill. – source: Trustpilot
04-Apr-2022 Betfred Casino review by Steve:
There's no way the spins on the roulette games are random. You cover one set of numbers and it lands just outside them, so you cover the other set and then it lands back on the other side, it happens way too often to be random. All online roulette is a scam but this company is full of con artists. – source: Trustpilot
31-Mar-2022 Betfred Casino review by Anthony:
They look after you for the first few weeks with some good wins but then things drop off quickly. I've gone £500 down without any return, I didn't even get a bonus on Fishin' Frenzy until I'd spent £260 on 40p spins. They're corrupt. – source: Trustpilot
26-Mar-2022 Betfred review by Matthew:
I bet on a player who pulled out of a tournament before the competition started. Betfair instantly refunded my bet but Betfred refuses to do so. Shocking customer service, definitely go elsewhere. – source: Trustpilot
21-Mar-2022 Betfred review by Cody:
They closed my account today while I still had an open bet in it. I asked for a refund of my £25 and they said no, but I should get in touch with them if the bet wins. Awful. – source: Trustpilot
19-Feb-2022 Betfred Casino review by Paul:
What Betfred does is legalised theft. They've had £5000 off me in a small number of days playing their slots. They gave me nothing in return, not even a half-decent win at any stage. The slots are vicious. – source: Trustpilot
08-Apr-2022 OddsKing review by SR:
I have no idea why there are so many bad reviews of this company. I joined up, made a deposit, won £400 and received my withdrawal all on the same day. – source: Trustpilot
13-Feb-2022 OddsKing review by Erik:
They have the most unprofessional customer service team I've ever encountered. Responses were slow and their attitude was rude. My issue was that withdrawals weren't working but they didn't know when it was going to be fixed and didn't have any interest in helping me. – source: Trustpilot
Full list of Petfre (Gibraltar) Casinos 2023
There are only two active sites on the Petfe (Gibraltar) Limited network at present. Those sites are as follows.
Betfred (betfred.com)
OddsKing (oddsking.com)