Mecca Bingo
Mecca Bingo sister sites include Bella Casino, The Vic, Mecca Games and Grosvenor Casino.
Mecca Bingo (meccabingo.com) is operated by Rank Digital Gaming (Alderney) Limited, Rank Group, Tor, Saint-Cloud Way, Maidenhead, SL6 8BN.
Sites like Mecca Bingo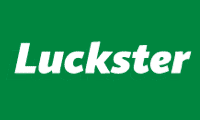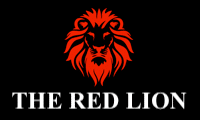 Mecca Bingo Sister Sites 2022
Grosvenor Casino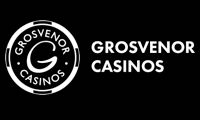 Operating the digital version of Mecca Bingo is a huge honour for Rank Digital Gaming (Alderney) Limited, but Mecca Bingo isn't the only real-world brand under Rank Digital's umbrella. Two of the Mecca Bingo sister sites also have a real-world presence – and this is one of them. We imagine that most of you have heard of Grosvenor Casino. We expect that quite a lot of you have played inside a Grosvenor Casino at least once. This website, sometimes known as G Casino, is the internet version of that casino. It's a stunning site that does a great job of emulating the look and feel of the real Grosvenor Casino. It's slick, it puts big-money offers in front of your eyeballs no matter which direction you're looking in, and it's intelligently split into common-sense sections. The idea is that you can do everything at this website that you'd be able to do in an upmarket Grosvenor Casino in real life, and for the most part, the website succeeds in that aim.
Bella Casino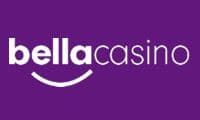 The idea of designing some casino websites for men and other casino websites for women is beginning to become a little redundant in the 2020s, but nobody explained that to Rank Digital Gaming. If they had, we might not have Bella Casino. In fairness to them, though, Bella isn't just any old female-orientated casino site. It's the official online casino presence of Bella Magazine. The publication is aimed at women, so it makes sense for this Mecca Bingo sister site to be aimed at women, too. To defend it even further, Bella Casino hasn't gone down the tired route of assuming that female players would only be interested in playing bingo games. It's a casino with a wide variety of games available, most of which are online slots. It's not all about the online slots, though, as Bella Casino also provides a handy amount of live game shows with real presenters. It's every bit as substantial as a male-orientated casino would be, so if it can't be unisex, at least we can say that it's treating the sexes equally.
The Vic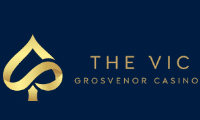 The Vic is one of the most unusual online casino sites you'll ever come across. It's not just unusual for a Mecca Bingo sister site – it's unusual for a casino sister site of any kind. That's because it's barely an online casino site at all. This is the official site of the Vic Grosvenor Casino in London, which is a prestigious casino even by Grosvenor standards. It's considered important enough in the nation's capital to merit its own website, and ninety per cent of this website is about the physical premises and what you can do there. We include it as a Mecca Bingo sister site only because the remaining ten per cent of the site allows you to play games online. The website will tell you that these are digital versions of the games available to you at the Vic, but the reality is that they're drawn from the same pool of online slots and other casino games that power the general G Casino website. You probably wouldn't choose to play here over Grosvenor Casino or Bella Casino unless you have a particular affinity for the brick-and-mortar Vic building, but it's there as an option if you ever want to give it a try.
Mecca Games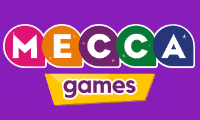 The fact that there's a Mecca Bingo sister site called Mecca Games isn't really a surprise. The surprise is that it took so long for Mecca Bingo to come up with the idea. It's common practice in the online casino world to create franchises or linked brands when a casino brand name has become successful, but Mecca Bingo resisted for a very long time. Mecca Games was finally launched in 2020 when Rank Digital Alderney decided to give in to the inevitable. While it would be easy to load Mecca Bingo full of non-bingo games, that approach has already been taken. The Mecca brand is big enough to support another site, and Mecca Games is that site. It's for arcade games and classic slots, presented in the typical Mecca style but without a bingo ball to be seen anywhere. As well as providing an all-star selection of online slots, Mecca Games hosts a series of game shows with real presenters. The collection of games here looks suspiciously similar to the collection of games at Bella Casino, so we think this might be a reskin, but both sites are of high enough quality to attract players and survive.
G Casino Poker
Grosvenor Casino is a classic-style casino. If you've ever been inside one, you'll know exactly what we mean by that statement. Slots aren't the appeal at a Grosvenor Casino – table games and roulette wheels are. That's no different with the digital version of Grosvenor Casino, which is why this Mecca Bingo sister site exists. It's dedicated to the game of poker. Technically we're inaccurate to call it a Mecca Bingo sister site in its own right – it's a part of the Grosvenor Casinos website, but it exists within its own niche and focuses on the world's most lucrative card game. It might not be quite on the level of, for example, Party Poker or PokerStars, but players at G Casino Poker take the game seriously and come to win big prizes. If you're in their way, they might chop you down. If you've got the skills, though, perhaps you'll chop them down instead. This is the website to come and prove it on.
Can Mecca Bingo Be Trusted?

★★★★★
Mecca Bingo is a 3 Star trusted casino.
1. UKGC License

Mecca Bingo is covered by UK Gambling Commission licence 38750, held by Rank Digital Gaming (Alderney) Limited

2. UKGC Fines

In January 2022, Rank Digital Gaming paid the UKGC £700,557 in lieu of a formal financial penalty after breaching its licence conditions regarding risk minimisation, customer interaction, and account monitoring.

3. Customer Service

Mecca Bingo customer support can be contacted over the phone, via live chat and through email.

4. Trustpilot Score

After more than 2500 reviews, Mecca Bingo is rated 3.0 out of 5. That's average for a gambling or casino site.

5. Company Location

Despite its name, Rank Digital Gaming (Alderney) Limited is based in Maidenhead, England.

6. Visible T&C's

Promotions at Mecca Bingo come with the message "T & Cs Apply," but a further click is required before the terms can be seen.

7. Social Media Presence

Mecca Bingo is active on all major social media platforms including Facebook, YouTube, Instagram and Twitter.

8. Number of Sister Sites

If we dismiss G Casino Poker as part of Grosvenor Casino, there are only four Mecca Bingo sister sites.

9. Games portfolio

Most players come to Mecca Bingo for its bingo rooms, but there's also a full-sized casino with hundreds of games including game shows and live dealers along with slots.

10. Gamstop links

Mecca Bingo's website has a Gamstop link and logo in its footer.

Overall SCORE >

★★★

★★ – 3/5 Stars
What are players saying about Mecca Bingo?
Here are our condensed / readers digest summaries of recent player reviews of Mecca Bingo.
11-Mar-2022 by Karen:
You can't play at Mecca Bingo for very long without getting a server error on their website, after which you can't get back on. I love the site when it works but it's not reliable enough for me anymore. – source: TrustPilot
07-Mar-2022 by Teresa:
You'll be lucky if you can even log onto the Mecca Bingo site, let alone win anything from it! I get server errors when I'm trying to play games, login errors all the time, and no response to the screenshots I've emailed to customer services. – source: TrustPilot
07-Mar-2022 by Dave:
They were happy to let me lose £400 last week without seeing my ID but now this week when I've won £300 they suddenly want documents. I've emailed what they want to the support team but I haven't heard from them. – source: TrustPilot
05-Mar-2022 by Ginette:
What a rubbish website. You never know if it's going to be down or not. Even when the site works the payouts aren't good. All the games I used to play that paid out regularly have been taken off the site. – source: TrustPilot
04-Mar-2022 by Dave:
Some of the reviews here are unfair. I've been a Mecca member for years and yes, there are problems occasionally, but the site is definitely fair. I won £250 from the free bonus wheel two weeks ago even though I hadn't played in months. People are just complaining because they lose. Stop playing if you're unhappy! – source: TrustPilot
19-Dec-2020 by Marcelene:
Do not put your money in this casino or waste any time on it. This company does not like to pay its customers and they will just block your account if you ask support about it. – source: Facebook
04-Nov-2020 by Steven:
Avoid this casino no matter what. They will not let you withdraw your winnings and even if you go to the support section they will just make excuses or accuse you of being a gambling addict and close your account. – source: WhichBingo
01-Nov-2020 by Anthony:
I started playing on this casino a few months ago and I am still treated as I was when I first played. All of the chat hosts are caring and nice. – source: WhichBingo
17-Sept-2020 by Sarah:
I have played bingo games on many casinos but I always felt like the hosts were ignoring me, but on this casino, they give equal attention and care to everyone. I love talking to all the amazing hosts on this website. – source: WhichBingo
15-Aug-2020 by Sheila:
I have been playing on this casino since the lockdown started and I can from experience that I had a good time every single time. The chats are very fun and the hosts are kind. – source: Facebook
Mecca Bingo Review 2022
The first Mecca Bingo opened in the UK all the way back in 1961. Until Gala Bingo came along in 1991, Mecca Bingo didn't really have a rival in the country. Nobody else was as big or as successful. When bingo companies began to move online in the late 1990s, Mecca was quick to adapt to the trend. Having spent years as the biggest bingo hall company in the British Isles, it's now one of the country's biggest providers of online bingo. Bingo isn't all that awaits you at Mecca Bingo, though, and we're not just talking about the games available at the Mecca Bingo sister sites. This Rank Digital Gaming casino might surprise you – read on to find out how.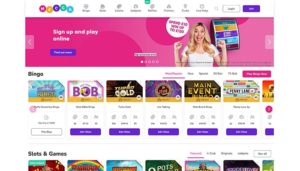 New Player Welcome Offer
Mecca Bingo is very keen for players to notice its welcome offer. It appears as a popup at the bottom of the screen when you first arrive at the site, and it won't go down until you dismiss it or click on it to find out more. If taken at face value, the welcome offer for new players at Mecca Bingo is worth up to £120. To claim it, a player must register their new account, deposit £10 into it, and then spend then £10 on bingo games. Here's where things fall down a little. After spending your £10, you get one free spin on the Mecca Bingo prize wheel for a chance – and only a chance – to win either an online bingo online bonus or a £10 voucher to spend in a Mecca Bingo hall. All bingo bonuses must be wagered x5 before they can be withdrawn. If the prize wheel gives you free spins on the Mecca Bingo online slots range, the wagering requirement jumps up to x20.
The prospects of a player winning £120 in bonus funds from the prize wheel are so remote that the promotion could almost be construed as misleading. In practice, you're just as likely to win nothing at all.
Ongoing Promotions
With the sour taste of the Mecca Bingo welcome offer still in our mouths, we move on to looking at the general promotions. Mecca Bingo's approach is to provide lots of smaller promotions rather than one big one, so you're out of luck if you're expecting to find a Mecca Bingo VIP club or anything similar on the site's "Promos" page. 
Some of the promotions listed on the Mecca Bingo site are specifically for physical Mecca Bingo halls, so we'll note that they exist, but we'll disregard them because we're focusing on the digital brand only. The most appealing ongoing promotion at Mecca Bingo is the site's Winner Spinner, which every player is permitted to spin once per day every day for as long as the promotion lasts. The promotion is sometimes withdrawn from the site, but experience tells us that it always comes back. Prizes available on the winner spinner include bingo bonuses, free spins for online slots games, and instant cash wins of up to £250. You can also spin and win nothing, but we shouldn't complain about that when it costs nothing to take the spin. 
The Double The Love Bonus Wheel is similar to the Winner Spinner, only it's off-limits to anyone who hasn't made a deposit in the past seven days. The big difference between this bonus wheel and the Winner Spinner is that there's zero possibility that you'll spin without winning anything. Every player is guaranteed to receive a package of online slots, free spins, instant cash, or a bingo bonus. The value of those wins might vary dramatically. 
Smaller promotions include free bingo on Sunday nights for anyone who's deposited £20 or more in the previous week, a 1p-per-ticket bingo game with a £100K prize, and daily feature games. All of the promotions tend to be time-limited, so check the promotional graphics to find out how much longer each of the offers remains valid. 
Pros and Cons
Mecca Bingo's biggest "pro" might be the fact that it's Mecca Bingo. Big brand recognition goes a very long way in the online casino world, and brands don't come much bigger than Mecca. The range and depth of bingo rooms available at the site makes it a cut above almost all the rest if bingo's your thing, and the free bonus wheel is a nice way to get something for nothing.
When it comes to cons, we're not fans of the Mecca Bingo welcome offer. It claims to be one thing, but, on closer inspection, it's quite another, and it's nowhere near as generous as you'd be likely to think it was if you only glanced at it. Customer service might be an issue for some players, too, as while it's possible to speak to Mecca Bingo via phone, email, or live chat, neither phone nor live chat is open 24/7.
Featured Slots and Casino Titles
Mecca Bingo might have the word "bingo" in its name, and the brand might be known up and down the UK for being "the" name in bingo halls and bingo games, but the Mecca Bingo website is a whole different beast. Yes, it does have more bingo rooms than you could shake a stick at, but the portfolio of online slots at Mecca Bingo is every bit as impressive as the portfolio of bingo rooms and perhaps even more so. Here are some of the most popular slots at the site as of the time this review was written. 
15 Tridents: This PearFiction slot takes you under the sea and presents you with two sets of 5*4 reels. That's enough to tell you that this is going to be a dynamic, complex slot, and it's also a fair warning that it might be highly volatile – which it is. The RTP of 96.12% helps to temper that a little. Scatter symbols that land on one reel automatically count on the other reel, and wild symbols come with a multiplication factor of up to x5. Given that those wilds can also be sticky, every wild symbol is a welcome sight in this slot. 
Snakes and Ladders Megadice: What could be more relaxing than a good old-fashioned game of snakes and ladders? Well, not this highly volatile 95.55% RTP Reel Kingdom slot, that's for sure. Presented with retro 8-bit graphics, the slot starts as a standard 5*3 game but can expand all the way out to 12×12, at which point it turns into a snakes and ladders game, and dice wilds become x3 multipliers. Collect the dots off your dice to trigger the bonus game and expand the reels, and climb up ladders to win prizes. It's a fast-paced, exciting slots game with a lot of (snake) charm. 
Dawn of Egypt: Egyptian-themed online slots are a speciality at Play n' Go. They used the Egyptian theme when they came up with the genre-defining Book of Dead slot, but this is one of their more recent, more cartoonish creations. It comes with an unfortunate combination of 94.19% RTP and high volatility, so bankroll management might be difficult. To make up for that, the slot includes a free spins feature within which only high-value symbols appear on the reels and "pyramid spins" where the symbols are upgraded each time you take a spin. 
In addition to everything else we've mentioned – which is already a lot – Mecca Bingo offers Slingo and live game shows. There are even raffle games to play with. As a "one size fits all" casino goes, it ticks every box. 
Deposit and Withdrawal Methods
You're not exactly going to be dazzled by options when it comes to payment and withdrawal options at Mecca Bingo, but there's enough choice for you to be able to find something that suits you. We'll state the obvious by saying all major UK debit cards are welcome. If you want to withdraw back to your card, you'll likely find yourself waiting somewhere between one and three days for your withdrawal to reach you. The same goes for PaySafe cards.
Bank transfers are available even though the site doesn't openly advertise them, and they take between one and four days. The fastest way to make a withdrawal from Mecca Bingo – other than physically visiting a Mecca Bingo hall – is to use PayPal. If you're willing and able to do that, you ought to have your money within 24 hours.
Customer Support and License
Mecca Bingo gets nearly everything right in terms of customer service. People who prefer to type than talk have live chat available to them, and people who prefer the opposite have a phone number to use. If you'd rather do neither, you can email the site or even write to them in the post. Our only issue is that both the live chat and the telephone service are provided during limited hours, so if you come across an issue after midnight, you're likely to have nobody to speak to about it.
For UK customers, Mecca Bingo is covered by UK Gambling Commission licence 38750, held by Rank Digital Gaming (Alderney) Limited. For non-UK customers, Mecca Bingo is licenced by the Alderney Gambling Control Commission under licences 13 C1 & C2.
The Verdict
Mecca Bingo is very close to being the perfect bingo site. It can't be beaten on the quality and range of its bingo rooms, it has some enticing promotions, and it has good customer service availability. The places where it lets itself down are entirely under its own control. Mecca Bingo is a big enough brand to provide 24/7 live chat support, and so it should. It has deep enough pockets to offer a substantial welcome promotion, and it ought to. It would be five minutes of a web designer's time to make the terms and conditions of promotions easier to see. If Mecca Bingo tightened up a few screws, we'd call it world-class.
Mecca Bingo Sponsorships
Mecca Bingo is such a big brand that it barely needs sponsorships to enhance its popularity. It's more likely that other brands will sponsor Mecca Bingo in the hope of boosting their own visibility. Nevertheless, Mecca indulges in promotions and sponsorships just because it can. Once a year, Mecca Bingo goes all out in the seaside town of Blackpool with a special Bingo festival. Celebrity guests who've attended and performed at the event in the past include Scott Mills from BBC Radio 1 and 1990s pop sensation Peter Andre. The guests might not be to everybody's tastes, but neither is bingo. The annual festival is only one aspect of Mecca's promotional interests, though. Let's take a look at a few of the others.
Promotion starts close to home for Mecca Bingo, and by "close to home," we mean the Mecca Bingo website. Cast an eye over everything that's visible there, and you'll notice that as well as the many gaming sections, there's also a link to a blog. What you'll find if you click that link isn't your average, dour, boring casino blog. Aside from being a handy guide to everything that's due to happen in the near future at the casino, you'll find some pretty quirky content. We're not sure why you'd get a sudden urge to check your horoscope while logged into the Mecca Bingo website, but the option is there. We're equally unsure why anyone would look to Mecca Bingo for culinary advice, but there are a whole sixty recipes stored in the blog for players to try. These are leftovers from Mecca's 60th birthday celebrations in 2021, during which the company saw fit to post one recipe for every year. We don't know why they did it, but it certainly provided a talking point.
Mecca Bingo is every bit as active on social media as it is in its blog or in its lively bingo halls. You can check out their latest posts on Instagram, YouTube, Facebook, and Twitter. You might even find a few exclusive promotions there if you look hard enough. YouTube is also the place to look if you want to see any of Mecca Bingo's old television commercials. Speaking of which, let's take a look at a few of them now.
Mecca Bingo TV Adverts
We'd be extremely surprised if you'd never seen a Mecca Bingo television commercial before because the brand tends to go all out with its premium advertising. If you can't immediately think of one, allow us to jog your memory. See if any of these sound familiar.
2013 – Everyone's A Winner
Featuring the old "Everyone's A Winner" song by Hot Chocolate, this advert made drag fashion cool before Ru Paul's Drag Race had even crossed the pond from the United States of America. At the time the commercial was made – almost ten years ago now – Mecca Bingo was promising a guaranteed prize to every player every day at its website. The days of promotions like that appear to be long gone, but we bet you have the Hot Chocolate song in your head now you've read these words and looked at the picture.
2015 – Dancing Cactus
The purpose of a television commercial is to make you remember it. That's why so many TV adverts have unusual hooks, and that's why this 2015 Mecca Bingo advert was created. You're unlikely to forget a commercial that stars a dancing cactus, even if the cactus has little or nothing to do with playing bingo or casino games. While dancing, the man in the cactus outfit explains the terms and conditions of the latest Mecca Bingo welcome offer to us. That's all there is to the advert – but that's probably all there needed to be to it, too.
2021 – Mecca Bingo and Spinner Long
Mecca Bingo appears to be ramping up its commercial efforts at the moment because it's released two television commercials within the past twelve months. This is the first of them, and it was a celebration of Mecca's sixty years in the industry. To mark the occasion, the company introduced a "diamond edition" version of its signature "Winner Spinner" promotion. All the prizes on the wheel of fortune were temporarily upgraded, and for a limited time only everyone was guaranteed to win something even if the "something" in question might have been small. It's an all-animated advert with no actors and no live-action, but it did the basic job of gettings its message across.
2021 – Bouncing Balls
The other 2021 Mecca Bingo commercial was also part of the 60th-anniversary celebrations, but this was a far more appropriate tribute. If you have an especially long memory, you might recall the first-ever Mecca Bingo commercial, which aired in 2011. It involved a load of brightly-coloured balls bouncing around just about everywhere, from the middle of a busy high street to the staircase of a suburban home. Mecca Bingo returned to the same concept for their anniversary but gave it a modern twist with players meeting in "coffee shops" only to reveal that they begin their day with online slots and bingo games rather than coffee. That doesn't sound like the healthiest arrangement to us, but who are we to judge? The advert will have tapped into nostalgia for quite a few people and may have brought some lapsed players back to the Mecca Bingo site.