Megaways Casino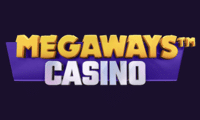 Megaways Casino sister sites include Monopoly Casino, Rainbow Riches Casino, Jackpotjoy, Virgin Games, Double Bubble Bingo and Heart Bingo.
Megaways Casino (megawayscasino.com) is operated by Gamesys (Gibraltar) Limited, Suite 2, Floor 4, Waterport Place, Gibraltar, GX11 1AA.
Sites like Megaways Casino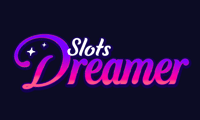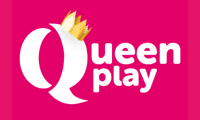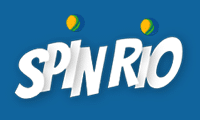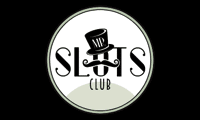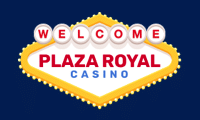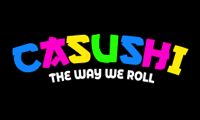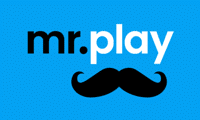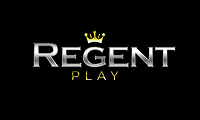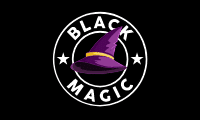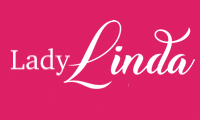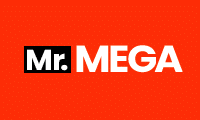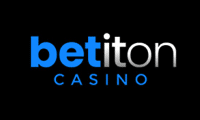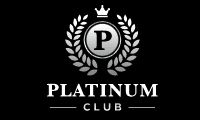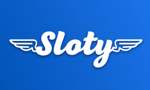 Megaways Casino Sister Sites 2022
Jackpotjoy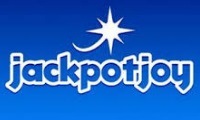 Gamesys Operations Limited is one of the biggest casino network companies in the UK, and that's largely down to the enormous success of Jackpotjoy. This is one of the highest-profile casinos in the country, boasting thousands of players built up off the back of relentless mass media advertising campaigns. At the moment, the public face of Jackpotjoy is comedian Paddy McGuinness. In the past, the brand has been advertised by the late, great Barbara Windsor. These are names with huge appeal to the British public, so it's no surprise that the casino has been such a hit.
Jackpotjoy is primarily a bingo site, and so most of the promotions at the casino are tailored to bingo players, but there's a substantial casino section including live dealer games if you're willing to peek behind the curtain and find them. It's one of the better "all-rounder" casinos on the market, and well worth a visit if you've never been there.
Monopoly Casino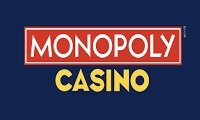 Monopoly is the most popular board game in the world, and a well-known brand to almost everybody living in the UK. Through official partnerships with Hasbro, which owns the Monopoly copyright, a variety of slots and casino game developers have been permitted to use the "Monopoly" name when releasing their products. Gamesys has gone one better than that by creating an entire Monopoly-themed casino site. Every single one of those Monopoly-themed games is available at the casino, making this one of the most easily-recognisable Megaways Casino sister sites.
While the Monopoly games make for a nice gimmick, there's far more to recommend about this casino than just its licensed products. Whether you're after slots, Slingo, bingo, or something presented by a live dealer, you should find that Monopoly Casino has something for everybody. Gamesys doesn't like to leave players wanting more, so all of its casinos are designed to ensure that doesn't happen.
Heart Bingo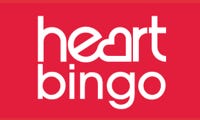 Here's another Gamesys casino and bingo site that has an officially licensed branding partner. You might be spotting a theme developing here, and it's a theme that will continue as we move through the list. Heart Bingo is one of the most popular radio stations in the country – especially in and around London – and so Heart Bingo enjoys free advertising every time anyone tunes in. It's been such a big success for its parent company that Gamesys shut down Smooth Bingo to focus on the Heart Bingo brand instead.
Heart Bingo has a celebrity partner in singer, TV presenter and former X-Factor star Olly Murs, who's appeared in televised commercials for the brand. There are plenty of celebrity connections among the Megaways Casino sister sites, which makes it all the stranger that Megaways Casino doesn't have a celebrity partner of its own. If you're after bingo, though, you'll struggle to find a bigger stage than the one provided at Heart Bingo.
Virgin Games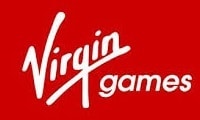 This is yet another high-profile Gamesys casino, and yet another site with big-name brand connections. Those of us who live in the UK are well accustomed to seeing the Virgin logo on trains, aeroplanes, phone bills and even soda cans, so we guess it was only a matter of time before they got around to casino websites. We have no idea whether Virgin founder Sir Richard Branson plays slots or casino games, but this is the only place he'd be found doing it if he does.
Virgin Games, which has been advertised on television with a bizarre vampire-themed commercial, makes a few promises to players. The first is that there are no caps on winnings. The second is that all withdrawals are paid as cash rather than partitioned off into bonus funds. That's a push to appeal to high-rollers, and the success of the casino suggests that the push is working.
Rainbow Riches Casino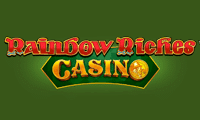 This might be a controversial statement, but there's nobody else in the casino world that fundamentally "gets" marketing to players like Gamesys does. They know what attracts a player's attention, and they make sure they pick up the appropriate rights to use it. Megaways Casino is a fine example of that, and so is this Megaways Casino sister site. It takes all the brand familiarity and goodwill that comes with the Rainbow Riches line of slots and games and deposits it all into one casino site.
You'll find all of the Rainbow Riches games here, from the slots to the official Slingo and bingo versions of the Irish-themed casino franchise. Such is the enthusiasm that thousands of players have for the brand that Rainbow Riches Casino would be popular even if it offered nothing else, but it does. It's as well-rounded a casino as the rest of the range, with the only drawback being its dated visuals.
Double Bubble Bingo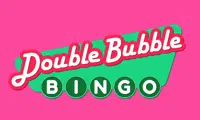 Double Bubble Bingo is the latest addition to the Gamesys casino network. It went live in 2020 and has already attracted a large player base. It might represent a change in direction from Gamesys. All of the other Megaways Casino sister sites – including Megaways Casino itself – come with a gimmick or a hook to attract attention. We could make an exception for Jackpotjoy, but that brand is advertised so relentlessly that it's become a celebrity brand name in its own right. Double Bubble Bingo has no celebrity sponsors and no high-profile adverts. It stands on its own merits, and it stands tall.
The colour scheme at Double Bubble Bingo is unashamedly loud, and the minty green and pink visuals might not be everybody's cup of tea. If you can either overlook that or play wearing sunglasses, though, you'll find a modern and forward-thinking bingo site that's designed with modern players in mind. If this is how Gamesys intends to create casinos throughout the 2020s, they'll continue to enjoy great success.
Can Megaways Casino Be Trusted?

★★★★★
Megaways Casino is a 4 Star trusted casino, here's why:-
1. Support Efficiency

GREAT – Live chat is available as a means of customer support, and there's also a telephone support service. The number isn't easy to find on the website, but it's 0800 542 2693.

2. Speed of Payouts

GREAT – Withdrawals made by PayPal can be instant, and debit card withdrawals rarely take more than 24 hours. 

3. HTTPS website

YES – The Megaways Casinos website is secured using SSL secure connections.

4. Score on Trustpilot

AVERAGE – Megaways Casino is ranked at 2.8 out of 5 on Trustpilot, but doesn't have many reviews. It also sometimes gets confused with megaways.casino, which isn't the same site. 

5. Owner Location

TRUSTED – Gamesys Operations Limited is based in Gibraltar. 

6. UKGC Licence and Fines

FINED – Gamesys Operations Limited reached a settlement of over £1.3m with the UK Gambling Commission in 2019 after the regulator identified weaknesses in the company's customer interaction and anti-money laundering tools. 

7. Other non-UK licences

YES – Megaways Casino is also covered by a license from the Gibraltar Gambling Commissioner. 

8. Bonus WR

EXCELLENT – Bonus spins and winnings generated by then don't come with any wagering requirements at Megaways Casino. 

9. Key Terms Visible

YES – Promotions come with terms attached, and the terms are clearly visible. 

10. Use of Gamstop logo

YES – The Gamstop logo in the footer of the Megaways Casino homepage is tiny, but it's there. 

Overall SCORE >

★★★★

★ – 4/5 Stars
Megaways Casino is trustworthy and would get five stars were it not for the issues identified by the UK Gambling Commission in 2019.
What are players saying about Megaways Casino?
Here are our condensed / reader's digest summaries of recent player reviews of Megaways Casino.
29-Jan-2022 by Chris:
Megaways Casino isn't perfect, but it's better than the rest. I usually get withdrawals the next day unless I try to withdraw on weekends. I still have suspicions about whether the games are as fair as they say though. – source: TrustPilot
17-Jan-2022 by Andria:
I'm over the moon with my experience at Megaways. I got a bonus on my second deposit, won over £80 from it and had it in my bank before I even shut the app down. I wish every casino paid out this fast. Five stars for Megaways Casino! – source: TrustPilot
16-Jan-2022 by Nik
I've been playing here for a few months and I know the house always wins, but I've become suspicious about Slingo and Casino Solitaire. The deals I get in Solitaire don't seem random to me. I'd love someone from the site to come here and tell me different. – source: TrustPilot
11-Dec-2021 by Kelly:
I make weekly deposits at this site, and I haven't won anything since July. I'm convinced they remember when you've withdrawn and make you spend at least half that before they'll let you win anything again. – source: TrustPilot
12-Aug-2021 by Luke:
I like Megaways Casino. It's easy to access, my queries are always handled well, the games are good and the slots are fun. I win some and lose some, but it's all good. – source: TrustPilot

11-Apr-2021 by Joanne:
This online casino is a joke, I just cancelled my membership because they were not letting me win. They have rigged games that never pay out. – source: TrustPilot
10-Apr-2021 by Paul:
I had a very bad experience at this online casino, their games are not good and are fixed. I tried contacting their support but all in vain. – source: TrustPilot
08-Apr-2021 by Katar:
I will suggest all of you stay far away from this casino, their website is a joke and the games here never pay you off. I never got a single win from their games. – source: TrustPilot
30-Mar-2021 by Northam:
They are nothing but a bunch of scammers, basically, they are conning their players with random offers. Their website should be called megaCON instead of mega ways. – source: TrustPilot
09-Mar-2021 by Liane:
I would be leaving this online casino as I came to know that they are a bunch of scammers, I am been playing here for a time and never got a single win. – source: TrustPilot
06-Mar-2021 by Kel:
At first, they let me win one spin but after that, I kept losing and losing. Their bonus offers are just a way to attract players and it never pays off. – source: TrustPilot
19-Jan-2021 by John:
I had a really bad time here at this casino, their customer support is just useless. They never responded to me after I deposited into my account. – source: AskGamblers
05-Jul-2020 by Emily:
This is a good online casino with a wide range of games, I never get bored by their games and the staff here are very nice. The site is stable and easy to use. – source: AskGamblers
19-May-2020 by Ian:
This is one of the good online casinos on which I ever played, their games are good and I really like their slots. The customer service was also nice and professional. – source: TrustPilot
17-May-2020 by Francis:
They have a good and stable site with a simple interface. I recently joined this casino and had no issues so far. I am enjoying my time and looking forward to more. – source: TrustPilot
Megaways Casino Review 2022
Megaways Casino offers its players hundreds of slots and casino games on a colourful website that also offers live dealer games and Slingo. It's only been open since 2021 but it's already become a firm favourite with players. Gamesys Operations Limited is so confident that the site is a hit that they've torn down the old Star Spins casino to focus on Megaways Casino instead. Was that a wise move? Is a focus on Megaways enough to sustain a player base for the long term? Here are our thoughts.
Welcome Bonuses
There's only one welcome offer at Megaways Casino, and it's not a massive one. Make an initial deposit of at least £10 as a new player, and you'll get thirty free spins. Those spins expire in thirty days if you don't use them. They'll only be valid to use on one specific slot, and the slot will change over time, so pay close attention to the small print when you pick up the bonus. There's something unique about this offer, though – it comes with no wagering restrictions. Whatever you win with your free spins is yours to keep, and you can withdraw it immediately if you wish. Compared to the x50 wagering restrictions you see elsewhere, that's a breath of fresh air. 
Ongoing Offers
You might as well move along to the next section. There aren't any ongoing promotions or incentives at Megaways Casino. You might get the occasional promotional offer or birthday bonus by email, but that's not guaranteed. There's certainly no VIP system or loyalty program, and this may weigh heavily on the casino's ability to retain players. It's definitely a weakness when compared to the Megaways Casino sister sites, which tend to offer at least something to persuade players to stick around. 
Pros and Cons
We're going to list customer service as a pro at Megaways Casino. There's round-the-clock and live chat and telephone support to go with it, and that makes it better than average in terms of being there for players. Withdrawal speed is another big plus, because PayPal users can get their money within 24 hours. Having no wagering requirements is worthy of recognition, too. 
We'll start the "cons" with the lack of promotional offers. Once you've played through the free spins you receive as a welcome bonus, you'll be waiting a while before you get anything else for free. Unfortunately, we have to list the 2019 regulatory action from the UK Gambling Commission here, too. Megaways Casino was launched two years after Gamesys received that sanction, so it's to be hoped lessons have been learned since then, but it's worrying that the failures ever happened at all. 
Featured Casino Games and Slots
The featured slots at Megaways Casino are all Megaways slots. They are, after all, the reason that the casino exists. The slots given top billing will change occasionally, but these were the top performers at the time this review was written. 
Bonanza Megaways: The slot that started it all. This mining-themed slot from Big Time Gaming is where the Megaways craze began, and still the most popular game of its kind today. It hasn't even been around for ten years yet, but it's already considered a classic. The massive volatility of the slot means you might be waiting a long time to trigger free spins, but when you do you'll find that they combine perfectly with avalanche wins and progressive multipliers to offer seriously big winning potential. 
5 Lions Megaways: Almost every popular online slots game has been given "the Megaways treatment" in recent years to take advantage of the trend. 5 Lions, which is one of the best-ever releases from Pragmatic Play, is no exception. It takes everything that players loved about the Oriental-themed original and stretches it across the Megaways system, adding thousands of ways to win while losing none of the features that made the original so popular. The original version of 5 Lions is also available at Megaways Casino, so why not start there and work your way up? 
Ted Megaways: Is this the most foul-mouthed online slots game in the world? Probably. It's definitely not one for the easily offended, but it's a perfect tribute to the movie it takes its license from. Ted, the teddy bear that comes to life in the film, is stretched out asleep at the bottom of the reels. Occasionally, he'll wake up and throw you a reel modifier or two, providing an amusing quip while he's at it. Those modifiers can combine with the various other bonus features on the reels to kickstart a chain reaction of big wins – but only for the luckiest of players. 
Elsewhere at Megaways Casino you'll also find Slingo games, live casino options, and even a few games you can try for free and work out whether Megaways is going to be the one for you. 
Deposits and Withdrawals
Visa Debit and Visa Electron are both accepted for making deposits, as are Maestro and Mastercard Debit cards. Aside from that, your only other options are Apple Pay and PayPal.
PayPal withdrawals should be with you within 24 hours and might be instant. Debit card withdrawals should process within 24 hours, and bank transfers might take up to five working days. 
Customer Support and Licensing
You can speak to Megaways Casino customer support on 0800 542 2693, or by using the live chat feature on the website. 
Megaways Casino is covered by the licenses held by Gamesys Operations Limited with the UK Gambling Commission (38905), and with the Gibraltar Gambling Commissioner (RGL 46). 
The Verdict
Zero wagering restrictions. Instant withdrawals. Instant access to customer support. These are the things that draw players to a casino website. We have no doubt that Megaways Casino attracts players, but can it keep them? The lack of promotions really hurts the casino's long term appeal, and renders the generosity of having no wagering restrictions almost null and void. Add some promotions, and this casino would be top-tier. 
The Megaways Revolution
Megaways Casino is, unsurprisingly, focused on Megaways slots. Developed by Big Time Gaming, this is the revolutionary system that looks at traditional online slots with 25-or-so paylines and laughs at them. The absolute minimum number of ways to win you'll get in a Megaways slot is around fifteen thousand. A standard Megaways slot has over 117,000. The latest slots in the range claim to have one million or more. It's fair to say that Big Time Gaming changed the world of online slots when they released their first Megaways slot in 2015, and they haven't looked back since. Thanks to licensing, the system has now been used by every provider and developer worth their salt in the casino world. 
Try Before You Buy
If you're new to Megaways, we can see how a system with more than one hundred thousand possible ways to win might faze you a little. It's a massive number to get your head around, and a standard Megaways layout of six reels and up to seven rows can be difficult to comprehend, too. That's why it was such a great idea for Megaways Casino to include a "free games" section. Here, you can learn how to play Megaways slots without risking any of your own money. You can progress to staking real bets on Megaways slots if and when you feel ready. There isn't a massive number of slots in the free games section at Megaways, but there are enough here to give you a feel of what to expect from them. Megaways slots aren't for everybody, so there's no shame in turning back if you don't like the way they play. There's plenty of choice in the online casino world to accommodate everybody! 
Gamesys Group and Big Time Gaming
These two giants of the online casino world actually collaborated to create Megaways Casino, with the name "Megaways" being trademarked by Big Time Gaming and the actual site being operated by Gamesys Group. The site was launched in February 2021, so it is still a fairly new casino within the world of online gambling. This casino is advertised as the "Home of Megaways" while also featuring a range of other related casino games, like Slingo and live dealer games. With this being such a new site, it should appeal to a modern audience and potentially could attract new players who have not previously explored online casino gaming. The site also features a range of new and old Megaways games, so it will draw in fans of Megaways and also provide them with some new games to enjoy. If a Megaways slot exists, you should find it here.
Gamesys Group and Megaways Casino News
The Gamesys Group was first established in 2001 and was most recently acquired by the United States' Bally Corporation in October 2021. The offer to acquire the company was made in March 2021 for $2.7 billion, then was completed on the 1st of October 2021. Bally Corporation is a worldwide casino entertainment company that specialises in online sports betting as well as iGaming. The Gamesys Group also funds The Gamesys Foundation, an independent charity that was founded in February 2020, with a key focus on maintaining and protecting those who suffer from mental health issues. Their aim is to ensure that mental health is treated with the same respect as physical health, hoping for a kinder and more understanding world and society. The Gamesys Foundation has supported a range of well-known charities, such as Women's Aid, British Red Cross, and Sue Ryder.
Winning Awards With Megaways
Big Time Gaming and their Megaways technology are award winners. They picked up "Most Innovative Developer" at one of the most prestigious industry award ceremonies of 2020 and also picked up "Best Slot Feature" at the same ceremony. This revolutionary new way of playing slots has changed the present and the future of online gambling and has given players a more exciting way to play their favourite games, with new and fresh variations always cropping up from different developers. A joint partnership between Red Tiger Gaming and NetEnt led to the creation of Gonzo's Quest Megaways, and this has resulted in one of the biggest slot games ever to be launched. With online gaming and, therefore, gambling sites becoming more popular, modern and fresh games are a must, with new players wanting the best and most up-to-date experiences. The Gamesys Group has also surged in popularity at the beginning of 2021, thanks to its huge catalogue of names that are well-known within the online casino industry. Some of these names include Jackpot Joy, Virgin Games, and Rainbow Riches Casino.
Video Adverts, Sponsors, and Social Media
Since Megaways Casino is a fairly new casino and was only recently introduced to the online gambling scene, they have not yet managed to secure any sponsorships or had the chance to create any video advertisements. However, they should definitely consider taking the time to do these, as their sister sites such as Virgin Games and Jackpot Joy have already dabbled in these areas, and it seems to have paid off for them since they are so well-known and popular among players in the UK. Finding a celebrity ambassador is often what these casinos choose to do in order to get some additional publicity, so maybe in the near future, we will see a familiar face showcasing Megaways Casino.
Again, since they are new to the scene, perhaps they have not gotten around to creating a full array of social media accounts. However, the verified Facebook page for Megaways Casino is booming, with over 37k page likes. The posts also receive a lot of interaction, with hundreds of likes, comments, and views on almost all of the posts. The content that is shared on this page ranges from promotions for games on the site, to live-streamed quizzes, to minigames for their followers to interact with. One of the most recent live-streamed quizzes gained over 1.9k comments and had over 900 views, which is huge for a new casino like this one, especially without any outside advertising. This content on the Megaways Casino Facebook is impressive and just what you want to see on a casino's social media – it gains interaction and also manages to advertise the site and its games at the same time. Hopefully, they will eventually move over to Instagram and Twitter, where they can gather a new audience then potentially create some video advertisements that can be found on YouTube to further advertise the site.