Megaways Casino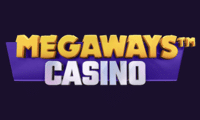 Megaways Casino sister sites include Monopoly Casino, Rainbow Riches Casino, Jackpotjoy, Virgin Games, Double Bubble Bingo and Bally Casino.
Megaways Casino (megawayscasino.com) is operated by Gamesys Operations Limited, Suite 2, Floor 4, Waterport Place, Gibraltar, GX11 1AA.
MEGAWAYS CASINO CLOSED IN SEPTEMBER 2023 TO MAKE WAY FOR BALLY CASINO.
Sites like Megaways Casino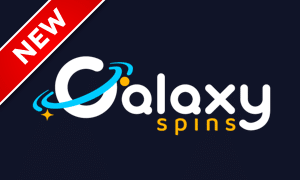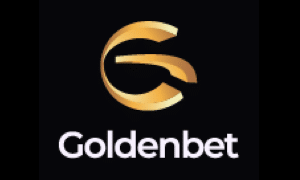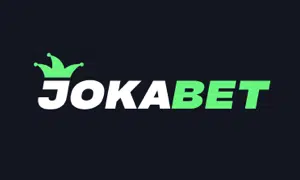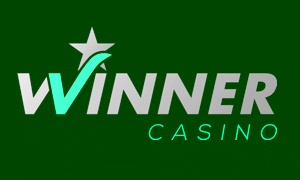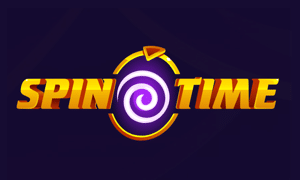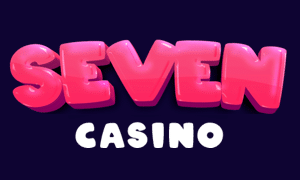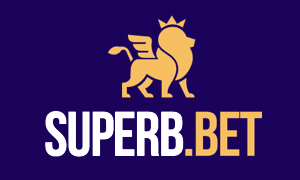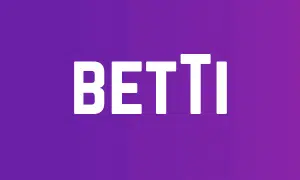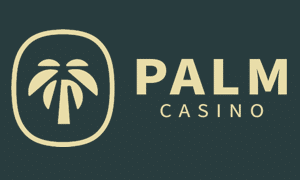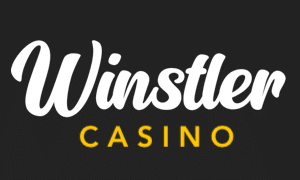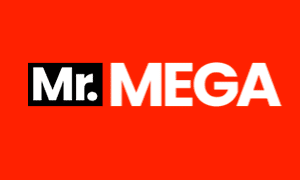 Megaways Casino Sister Sites
Jackpotjoy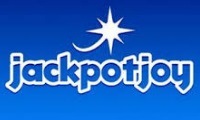 Gamesys Operations Limited is one of the biggest casino network companies in the UK, and that's largely down to the enormous success of Jackpotjoy. This is one of the highest-profile casinos in the country, boasting thousands of players built up off the back of relentless mass media advertising campaigns. At the moment, the public face of Jackpotjoy is comedian Paddy McGuinness. In the past, the brand has been advertised by the late, great Barbara Windsor. These are names with huge appeal to the British public, so it's no surprise that the casino has been such a hit. Jackpotjoy is primarily a bingo site, and so most of the promotions at the casino are tailored to bingo players, but there's a substantial casino section including live dealer games if you're willing to peek behind the curtain and find them. It's one of the better "all-rounder" casinos on the market, and well worth a visit if you've never been there.
Monopoly Casino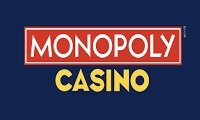 Monopoly is the most popular board game in the world, and a well-known brand to almost everybody living in the UK. Through official partnerships with Hasbro, which owns the Monopoly copyright, a variety of slots and casino game developers have been permitted to use the "Monopoly" name when releasing their products. Gamesys has gone one better than that by creating an entire Monopoly-themed casino site. Every single one of those Monopoly-themed games is available at the casino, making this one of the most easily-recognisable Megaways Casino sister sites. While the Monopoly games make for a nice gimmick, there's far more to recommend about this casino than just its licensed products. Whether you're after slots, Slingo, bingo, or something presented by a live dealer, you should find that Monopoly Casino has something for everybody. Gamesys doesn't like to leave players wanting more, so all of its casinos are designed to ensure that doesn't happen.
Heart Bingo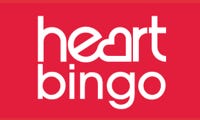 Here's another Gamesys casino and bingo site that has an officially licensed branding partner. You might be spotting a theme developing here, and it's a theme that will continue as we move through the list. Heart Bingo is one of the most popular radio stations in the country – especially in and around London – and so Heart Bingo enjoys free advertising every time anyone tunes in. It's been such a big success for its parent company that Gamesys shut down Smooth Bingo to focus on the Heart Bingo brand instead. Heart Bingo has a celebrity partner in singer, TV presenter and former X-Factor star Olly Murs, who's appeared in televised commercials for the brand. There are plenty of celebrity connections among the Megaways Casino sister sites, which makes it all the stranger that Megaways Casino doesn't have a celebrity partner of its own. If you're after bingo, though, you'll struggle to find a bigger stage than the one provided at Heart Bingo. Confusingly, Heart Bingo appears on the UK Gambling Commission licenses of both Gamesys Operations and BV Gaming Limited. It's possible that the two casino operators work together on the site, which would be an unorthodox arrangement. For as long as Heart Bingo is still listed with the regulator as a Gamesys site, we'll keep it on our list of Megaways Casino sister sites.
Virgin Games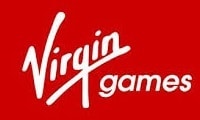 This is yet another high-profile Gamesys casino, and yet another site with big-name brand connections. Those of us who live in the UK are well accustomed to seeing the Virgin logo on trains, aeroplanes, phone bills and even soda cans, so we guess it was only a matter of time before they got around to casino websites. We have no idea whether Virgin founder Sir Richard Branson plays slots or casino games, but this is the only place he'd be found doing it if he does. Virgin Games, which has been advertised on television with a bizarre vampire-themed commercial, makes a few promises to players. The first is that there are no caps on winnings. The second is that all withdrawals are paid as cash rather than partitioned off into bonus funds. That's a push to appeal to high-rollers, and the success of the casino suggests that the push is working.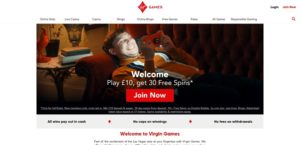 Rainbow Riches Casino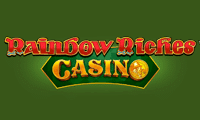 This might be a controversial statement, but there's nobody else in the casino world that fundamentally "gets" marketing to players like Gamesys does. They know what attracts a player's attention, and they make sure they pick up the appropriate rights to use it. Megaways Casino is a fine example of that, and so is this Megaways Casino sister site. It takes all the brand familiarity and goodwill that comes with the Rainbow Riches line of slots and games and deposits it all into one casino site. You'll find all of the Rainbow Riches games here, from the slots to the official Slingo and bingo versions of the Irish-themed casino franchise. Such is the enthusiasm that thousands of players have for the brand that Rainbow Riches Casino would be popular even if it offered nothing else, but it does. It's as well-rounded a casino as the rest of the range, with the only drawback being its dated visuals.
Double Bubble Bingo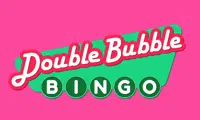 Double Bubble Bingo is the latest addition to the Gamesys casino network. It went live in 2020 and has already attracted a large player base. It might represent a change in direction from Gamesys. All of the other Megaways Casino sister sites – including Megaways Casino itself – come with a gimmick or a hook to attract attention. We could make an exception for Jackpotjoy, but that brand is advertised so relentlessly that it's become a celebrity brand name in its own right. Double Bubble Bingo has no celebrity sponsors and no high-profile adverts. It stands on its own merits, and it stands tall. The colour scheme at Double Bubble Bingo is unashamedly loud, and the minty green and pink visuals might not be everybody's cup of tea. If you can either overlook that or play wearing sunglasses, though, you'll find a modern and forward-thinking bingo site that's designed with modern players in mind. If this is how Gamesys intends to create casinos throughout the 2020s, they'll continue to enjoy great success.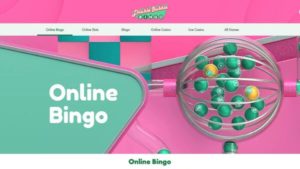 Megaways Casino News
: None of the Megaways Casino sister sites are especially great at treating their members to the latest and greatest online slot games, but notably, Megaways Casino is one of the slowest off the mark, which probably doesn't do wonders for the casino's customer retention. This week, there have been no new games making their appearance, which makes Spartacus Wonder 500 one of the latest games to be linked up to the game library. The Light and Wonder game arrived in May 2023, and even though the math model isn't up to much, the gameplay itself is quite something. While spinning two separate reel grids at once may be enough to leave some players feeling dizzy, for slot fans who appreciate gameplay that is a little more complex, the medium volatility game that can make players 500x their stake richer is more than worth a punt. Just bear in mind that the RTP rate ranges; it can dip as low as 92% and it can only go as high as 94%.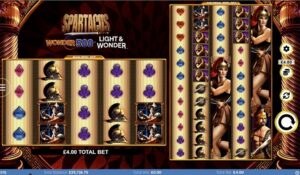 The main reel set is in a 5 x 4 formation; to the side of it, you will find a tall 5 x 12 reel grid, there are 25 pay lines on the first grid and 75 on the second. The duel reel set system only gets exciting when you fill one of the reels on the main grid with wild symbols; when this happens, the wild reel will be replicated on the second reel set, which can lead to some phenomenal wins.
: As usual, the only thing new to report about the Megaways Casino sister sites is the new games that have recently diversified the slot game library, at least this week there is an exhilarating new addition thanks to a contribution from the massive iGaming powerhouse, Pragmatic Play. Wild Bison Charge may be one in a long line of bison-themed slot games, but this game has what it takes to see 12,000x your stake stampeding into your coin balance. As you would expect, you will need to tolerate a highly volatile math model to see those kinds of returns on your wagers, but if you pace your spinning sessions right and wager low enough for your bankroll to withstand the blows of the volatility, spinning this slot can more than pay off.
If you have played and loved any slot games where the symbols can act as double symbols, you will adore this slot's ability to serve up quintuple symbols, meaning that you can theoretically have up to 25 symbols in a winning combination. For example, if you catch 25 of the highest-paying symbols in a combo, you will win 250x your stake. With the addition of the 2x, 3x, and 5x multiplier wild symbols, you won't be hard-pressed when it comes to creating high-value winning combos – especially as there are no pay-lines on the 5 x 5-reel grid. When you trigger the FS bonus game with 3 – 5 scatters, you will win 9 – 15 free games, during those free games, all multiplying wild symbols will become sticky.
: The hesitancy of Megaways Casino to stay true to brand and provide its members with the kind of slots they signed up to the site for is becoming somewhat of a running joke. This week, the Megaways Casino sister sites treated their players to a range of games, none of which featured the iconic Megaways mechanic. For players who don't mind playing with a fixed number of pay lines, not all is lost, as there were a few new games that have plenty of spin potential, including Fortune Coin Boost Classic by IGT. Depending on the RTP rate, which can vary, the slot is more than equipped to handle big-value spins. The title comes with a unique twist; on every spin, you will find stacked symbols on the reels, which symbol will appear stacked will be determined at the start of every spin, and it can be any symbol bar the scatter symbol.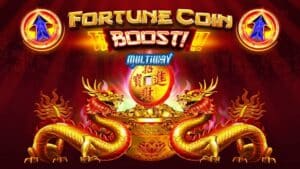 Interestingly the scatter symbols can both trigger the free spin bonus feature and the jackpot bonus feature. You will easily spot them as each comes with a cash value attached. The cash value could be as little as 10x, or it could be as much as 750x your stake. If that wasn't enough bonus action to stick your chopsticks into, the cash boost, super cash boost and mega cash boost features ought to do the trick; they can boost all coin symbols in view by 1x, 2x, or 3x, respectively. In the jackpot feature, the biggest multiplier available is 8,000x.
: On the 1st of July, the website US Bets got ahead of itself by publishing an article on Rhode Island online casinos. As the start of the article informs, iGaming fans will need to wait until 2024 to can spin online slot games while gambling with real money. When the legislation finally gives players the greenlight to wager money on reel sets, the only fully legal online casinos will be the ones operated by the Bally's Corporation, which is already serving online gamblers in Pennsylvania and New Jersey. Bally's has scored an exclusive deal, which will give the company free reign to dominate the iGaming landscape with its casinos, including the Megaways Casino sister sites, such as Rainbow Riches Casino and Virgin Games.
Daniel McKee is the Rhode Island governor who finally agreed to start constructing the online gaming landscape on the 20th of June, 2023. After he signed the bills, The Ocean State became the 7th State in America to permit online gambling at casinos. Before the bills were signed, the only form of casinos available to Rhode Island residents were social casinos, which were free-to-use platforms that gave users the thrill of playing arcade-style games but none of the rush of seeing an account balance topping up after subsequent wins. One of the most popular social casinos was Pulsz Casino, which churned out credits to help social players enhance their profiles. In March 2024, gamblers in Rhode Island will finally be able to play online slot games, spin roulette wheels and play card and table games via the web or their mobile.
: Play N Go's brand-new game, Highway Legends has just launched across the Megaways Casino sister sites, and it is quickly garnering a lot of attention from online slot fans for its unique theme and equally as compelling bonus components. Back in the 19th century, highwaymen acted as mainland pirates, ready to reprieve travellers and merchants of their wares, the archaic rebels were infamous; in the 21st century, a little less so, but the world-famous iGaming developer has brought them back into the mainstream consensus – at least for the time being in the slot spinning world. As you spin this game, you will be operating a 5 x 3 reel set with 20 fixed pay lines; the high-paying symbols are easy on the eye, but that is nothing compared to the almost baroque background to this deeply compelling game that is a pleasure to spin, thanks to the medium volatility that keeps the wins rolling in.
The max jackpot of 1,250x your total stake is available via the Money Bags feature, which will deposit bags of cash onto the reels when the feature is active. The money bags that appear on reels 1, 2, 3 and 4 can carry up to 30x your bet, but to collect them, you will also need to spot a cash collection symbol on the 5th reel. In the free spin feature, you will get to select from two free spin modes; the first allows you to spin with roaming wild symbols; the second gives you stacked wilds to play with.
: Unfortunately, anyone who signed up at Megaways Casino to spin slots with thousands of different ways to win will undoubtedly be disappointed to learn that this week, none of the new games which squeezed themselves into the game library came with that capability. Although, with the long-awaited arrival of the sequel to Enchanted Prince to Eyecon, not all was lost. It seems as though the original Eyecon game, which reimagined the tale of the princess and the frog, was released in another lifetime, given the number of years that have passed since the debut and the innovative waves that have been made in the iGaming industry. However, staying true to their cute cartoon graphic style and tendency to never over-complicate their games with mechanics and features that would make their loyal customers confused, Enchanted Prince II is a classic online slot game.
The 5 x 3 medium volatility slot game comes with a 95.1% RTP, a max win of 5,000x and 20 slot lines, which pay from left to right. Naturally, the princess is the top-paying symbol; if you catch five of her on a pay line and you are spinning with the max stake, you can expect to see returns of 1,000x your stake. To increase your chances of a high-gains win, the hopping wilds bonus feature is all too happy to facilitate. It can trigger on any given spin and plant five hopping wild symbols onto the reels; every time a symbol is transformed, the win multiplier will increase to a maximum of 5x.
: Unfortunately, this week, the selection of new games which have landed across the Megaways Casino sister sites is hardly the epitome of innovation. But if you happen to have a soft spot for traditional slot games with fixed pay lines, you might find something to your taste. Although, given the theme and branding of this Megaways-themed online casino, you would be forgiven for being disappointed in the array of new games, as they hardly offer what Megaways Casino attempts to say on its proverbial tin. Happy Lucky by Atomic Lab Studios is up there as one of the most rewarding new titles. The volatility may be smooth with its medium rating, but you can still cash in on 5,000x your stake if you are lucky enough to bank the fixed jackpot.
As the highest paying standard win combination can only award 4x your stake, the bonus features are integral to getting any decent returns. Thankfully, there are enough of them, starting with the mini-game, which will see you spinning four 5 x 3 reel sets. Each reel grid is linked to one of the four jackpot prizes, and you will get eight re-spins to try and bank one of the high-paying prizes. Failing that, you can collect the cash symbols and dragon symbols, which serve the sole purpose of multiplying the value of the cash symbols. The dragons can boost the value of the cash symbols by as little as 2x, or if they are feeling generous, they can multiply the value by 25x.
: If you are sick of hearing about new fishing-themed online slot games, you may want to avert your eyes now as we cover the merits of the brand-new game that has made quite the splash across the Megaways Casino sister sites, Cool Catch by IGT. Load up the transparent 5 x 4 reel set and you will find yourself submerged in the deep blue sea surrounded by happy-go-lucky fish which look like they have just swam out of a Pixar film. The only aspect of the metrics which may disappoint is the slightly limited betting range, which allows players to get the reels in motion from as little as 20p, while the maximum stake is capped at the low amount of £8. At least the 1,000x max win nicely complements the medium volatility and the RTP is a fraction above average at 96.15%.
The standard playing symbols can yield some decent wins, but the biggest catches will happen during the Cash Link feature, where you can win the jackpot prize, in addition to collecting four smaller jackpots, which are worth 8x, 20x, 35x and 250x the total bet. The free spins feature is also worth its sea salt; you may only start the feature with ten free games, but you can retrigger the feature up to 20 times, which will leave you with a grand total of 200 free spins. Of course, you would have to be incredibly lucky to retrigger the free spins feature twenty times as it will require finding three more scatter symbols each time.
: If Megaways Casino got as much attention as Megaways online slot games did in the media, it would undoubtedly be one of the most popular online casinos knocking about the iGaming scene. Sadly, none of the Megaways Casino sister sites seems to be high on any writer's agenda when they are compiling lists of the best UK sites, which is surprising given the hype that is amassing around the Megaways mechanics. Take a recent article published by Deadline News on the biggest online casino industry takeaways from the last month. After covering some online casino history starting from the 90s, the reasons behind the rise of online casinos were documented, and the closures of brick-and-mortar casinos during the lockdowns seemed to be a prime factor. In fact, 2022 was the biggest year for online casino frequenting ever!
2022 was described as the breakout year for Megaways slot games. However, despite the popularity of the mechanics, the games which give players hundreds of thousands of different ways to win still weren't as popular as the casino classic game that should need absolutely no introduction, roulette. Surprisingly, it wasn't one of the fishing-themed games, such as Big Bass Bonanza or any of the titles in the Fishin Frenzy franchise, which were the most popular slot games overall. Instead, that went to Gonzo's Quest, which now has a VR version for players who want to immerse themselves in a Mesoamerican landscape with the friendly conquistador. Although, notably, the original game still holds plenty of favour with slot fans.
: This week, a brand-new Monopoly branded game launched across all of the Megaways Casino sister sites before its official launch date of April 26. Monopoly Money Grab was brought to life by Light & Wonder, and it is one of the best slot games from the franchise yet. On the glitzy and lavish 5 x 3 grid, there are 25 pay lines, which you can use to win up to 5,000x your total wager, which admittedly isn't one of the biggest fixed jackpots, but there are plenty of features at work here to ensure no two spin sessions with this slot game will be the same. Via the Hit and Win feature, you will be able to collect the values of the cash symbols that appear on the reels; they can be worth 1.5 – 5x your bet respectively. Although, annoyingly, they will also appear on the reels when the feature isn't in play, which will take valuable room away from the playing symbols. You will know when this feature triggers, as the iconic Monopoly man will appear on one of the reels as a fully stacked symbol.
When the scatter symbol appears on reels 1, 3 and 5 simultaneously, you will trigger the all-important bonus wheel, which can either lavish you with free spins, or one of the three fixed jackpots, which are worth 40x, 250x or 5000x your bet. The money grab feature is also a great way to literally bag some cash; when three wilds land on a single reel, money will start to be collected in a money bag, and you can receive up to 50x your bet.
: The Megaways Casino sister sites don't often introduce new promotions for their loyal players. Instead, the gambling firm behind them all typically tends to stick to its free daily games promotions, which are generous, but there is nothing like a new promo to get regular players inclined to pay and play, which the new weekly prize draw hosted by Blueprint Gaming is sure to do. The promotion advert stretches across the entire main landing page, detailing how you can play Blueprint slots to earn Win Spins. Win Spins work in a similar way to free spins, but with one major difference – with every spin, you will win! For five weeks, until the 8th of May, Megaways Casino and its sister site family are giving away 10,300 win spins to players that qualify and participate in the promotion. To take part in the Win Spin giveaway, if you are eligible, you will need to deposit and wager a minimum of £10. This will give you one entry to the promotion, naturally, the more entries you earn, the better your chances of getting a better share.
Each of the win spins you win is worth 10p, and if you do receive some, don't wait more than seven days to use them – you will be kicking yourself if you miss out on the opportunity to win a decent amount of cash. Especially as a fair number of the slots included in the promotion are progressive jackpot-paying games, such as King Kong Cash Jackpot King, which was used to advertise the giveaway.
: The Megaways Casino sister sites don't have the best track record for replenishing their game libraries with the newest and trending games, nor do they get in the habit of impressing reviewers. This week, we're left to look at the rather paltry selection of new slot games; at least fans of fiery traditional online slot fans will have plenty of fun with the new addition from Roxor Gaming, 7 Hot 7. Wild Outlaws from Light & Wonder is a slightly more impressive affair; the Spaghetti Western-themed game is already garnering rave reviews across slot review sites after its debut on March 29. You will need to set your stakes carefully in this high volatility game as the dry spells are as dry as the landscape it was inspired by, but at least you can rest assured that you snag wins of up to 16,150x on the 6 x 4 reel set.
The Wanted Poster Wild symbols can naturally crop up on reels 2 – 5. However, the Wild Revolver Bonus can also place them onto reels 1 and 6 after the bonus feature is triggered by finding two scatter symbols on the reels. Although, bear in mind that doesn't happen in every instance. When you do successfully trigger the feature, shots will be fired at the rickety reel set; any position with bullet holes will turn wild. The FS bonus game is also a nice addition to the format as you will be playing with sticky wild symbols which can be upgraded to multiplying wild symbols.
: It has been a while since any of the Megaways Casino sister sites treated their players to an officially licenced online slot game. But with the arrival of the official Charlie's Angels game by Light & Wonder, it was more than worth the wait. The RTP may be way under the industry average at 94.05%, but that's the price you will need to pay if you want to spin with a slot that is part of an official franchise. The 6-reel game comes with 4,096 different ways to win up to 23,949 times your bet level. The wild symbols definitely pack a punch; every time they land on reels 2, 3, 4, and 5, they will expand to fill the entire reel, and if you don't create a winning line when they land, they will stick around until you do!
When it comes to the free spins, you decide the volatility. If you want to play it nice and slow, you will receive 10 free spins with a 1x multiplier, if you want the medium volatility option, you will get 7 free spins and a 4x starting multiplier. For the most volatile option, there are 4 free spins with a 7x starting multiplier. Alternatively, you can test your luck with the lucky dip selection, where you will receive 4 – 10 spins with a 1x, 4x or 7x starting multiplier. The FS feature is where you can tap into the fixed jackpot prizes; there are four jackpots up for grabs, and the largest is worth 1000x your stake.
: It is slim pickings in the array of new slot games at Megaways Casino for Megaways slot fans, but if any new addition can wow you with only 40 pay lines, it is the new product from Microgaming and All 4 1 Gaming's collaboration, Chests of Gold: Power Combo. The high volatility game that can dish out wins of up to 11,650x arrived at the Megaways Casino sister sites before most other UK online casinos, as the wider release date is March 28th. Aesthetic-wise, the 5 x 4 slot could accurately be described as a mash-up of Irish, Viking, and medieval fantasy, which is a fairly interesting combination. Before you get immersed in the imagery, be sure to check the RTP, as this game is available in four math model configurations; the highest RTP is above average at 96.4%, while the lowest is way under at 86.7%.
The top-paying standard symbols can only pay 2.5 – 5x the total stake, so you will become pretty reliant on the lucrative chest symbols to rake in any sizeable wins. The green chest symbols are by far the most rewarding, as they can trigger the free spin game, which plays out with a jackpot collection feature. The mini, minor, major and grand fixed jackpots are worth 25x, 50x, 500x and 10,000x your total stake respectively. The blue scatter symbol also triggers a FS feature, this time, you will receive 5 free games. If you are lucky enough to create a winning combo with those five spins, all winning lines will be boosted by a 2x – 10x universal win multiplier.
: Once again, the Megaways Casino sister sites have failed to get hold of any of the brand-new slot games this week, let alone any brand-new Megaways online slot games. However, it did supplement its collection with a few new titles, including Mega Bars Big Hit: Jackpot King. As you can probably gather by that title, this Blueprint Gaming video slot is connected to the renowned progressive jackpot system, meaning that with every spin, there is an off chance the progressive jackpot amount will be awarded to you. To trigger the progressive jackpot, you will need to find five of the overlaying Jackpot King Deluxe symbols that appear on the reel grid. Even if no major wins come your way via the Jackpot King network, there are max payouts of £250,000 within the game itself. Although to get anywhere close to that max payout, you will need to be spinning with the higher end of the 10p – £200 betting range. As this is a jackpot slot, its RTP is lower than the industry average at 93%, but that's the price you'll usually pay to spin a jackpot game.
On the reels which were designed with slot traditionalists in mind, you will find 10 pay lines and a fair amount of bonus features beyond the usual free spin feature. Although, the FS feature shouldn't be overlooked, as you can snag up to 50 free games with each trigger. Although, once you are playing the free spin game, it is not possible to pick up additional free games.
: Megaways Casino sister sites members got a (dog) treat this week when the casino uploaded the sequel online slot game, The Dog House Multihold. Unfortunately, unlike the last game, The Dog House Megaways, this Pragmatic Play online slot comes with a fixed number of pay lines. There are just 20 different ways to form winning combos on the colourful cartoon reel set, but thankfully, the win potential hasn't taken that much of a plunge, as spinners can still grab up to 9,000x their stake. Although, it is worth noting that there is a one in five million chance of hitting that jackpot! The RTP, which can vary from 94.06% – 96.06%, is something to be wary of too, but at least there are some great features in the mix – as you probably guessed by the title of the game.
To trigger the FS feature, you will need three paw print symbols on reels one, three, and five. Once you are in, you will receive 2x your stake plus seven free spins. While you spin for free, your chances of winning will quadruple as you won't just be spinning one set of reels; you will be spinning four 5 x 3 reel grids. This kind of bonus feature has definitely been done before but Pragmatic Play managed to splice a bit of panache into it with the progressive nature of the feature, as the other reel sets will only unlock once you have collected enough bonus symbols. There is also the chance to collect sticky wild symbols and unlimited free spins.
: While there is a myriad of perks to signing up to the Megaways Casino sister sites, access to the newest games certainly isn't one of them. It has been a while since the casino saw some fresh Megaways blood, but Blood Suckers Megaways will have undoubtedly left players sated. Before we even get around to covering the quite literally killer theme and graphics that present some incredibly recognisable vampires from popular culture, the insane math model needs a fair amount of attention. It is often said that Megaways games are standard video slot games on steroids, and this iteration by Red Tiger Gaming definitively proves it. Firstly, there is an almost record-breaking fixed jackpot amount of 20,251x, and the developer discernibly listened to the complaints revolving around its lacklustre RTP, as they packed this one with a return to player rate of 97.66%.
Across the six reels, there are up to 117,649 ways to win; after every winning line is created with three or more matching symbols, the cascade feature will come into play, when it does, there is also the chance to encounter one of the four additional reel modifiers. When multiple reel modifiers trigger together, that is when the big wins really start to roll in. When the Super Wild Reels feature manifests, win multipliers of 5x and 7x can crop up. When the FS feature triggers, you will be asked to select from different coffins to reveal which reel modifiers you will take with you into the FS feature.
: Megaways Casino has once again been forgotten about by pretty much every website and blog when they have been looking for the best online casinos this week. This is more than fair, given that, at this point, the regular promotions feel somewhat stagnant, and Gamesys drags its heels more than most other operators when it comes to signing content partnership deals and bringing refreshing content onboard. Usually, when new games do actually appear, they're nothing to write home about, let alone good enough for you to part with your hard-earned cash! Four new slot games arrived this week, although, blind-sightedly, none of them offers the mechanics which new members undoubtedly sign up for!
Out of the four new games, the most noteworthy is undoubtedly Big Egyptian Fortune. A medium volatility slot game with the power to boost your stake, which can be set as low as 20p, by 10,000x doesn't come around all too often, making this Inspired Gaming hit title more than worth a few spins. Graphics-wise, it certainly doesn't compete with the Egyptian games from Play'n Go or Pragmatic Play, but that is not to say it is all too offensive to the eye. Plus, the wins could easily be described as phenomenal. A standard 5OAK combination with the highest paying standard symbols is worth 200x your stake, and there are plenty of features which lead to even bigger wins, such as the Scarab Beetle Big Treasure Bonus feature, where you will get to spin until a certain amount has been won.
: After weeks and weeks of Megaways Casino only bringing non-Megaways online slot games onboard, the casino has finally introduced a new Megaways slot game, Mammoth Gold Megaways! Step way back in time to mix with woolly mammoths and sabre-tooth tigers in the frosty online slot game, which carries a very similar air as other Pragmatic Play hit games, such as Wolf Gold and Mustang Gold – visually of course! Every time a wild symbol slides into view, it will bring a 2x or 3x multiplier with it. Rather than just boosting singular line wins, the multipliers will be collected in a meter and applied to any successive tumble wins that are triggered by winning combos. When you trigger the free spin feature, it is always a surprise to see how many free bonus spins you will get. For example, if you find six scatter symbols, you will receive 8 – 14 free games. While spinning for free, the multiplier value in the meter won't reset between non-winning spins.
King Kerching is another new game at Megaways Casino. It may only have 20 bet ways, but this Medieval slot game is worth checking out regardless. Usually, you would need a high volatility reel set to be in with the chance of winning up to 10,000x, however, the volatility rating for this game is medium. There isn't even a catch with the return-to-player rate! It is above average at 96.14%. The free spin feature provides a feast of juicy wild symbols, and while you're spinning the reels in the base game, colossal wins can drop in out of nowhere, thanks to the Portcullis Modifier.
: Megaways Casino got its hands on several new slot games this week, although none of the new arrivals is equipped with the trademarked mechanics that the site is themed around! Trojan Kingdom by Just for the Win Gaming was one of the most exciting new titles to drop into the curation of games. The high volatility game is more than capable of delivering colossal wins with the fixed jackpot of 10,000x, but with a variable RTP that is 92.15% at its lowest rate, the Roman-themed slot game can just as easily bleed your bankroll dry as it can supplement it with life-changing wins. Visually the developer got plenty of things right with the 3D graphics, which prop one end of the reel set up with a bar meter which triggers the super free spins feature when full, and there is another pillar that displays the jackpot amounts available via the Queen's Bonus Feature.
Shamrock Miner is another noteworthy name to arrive at Megaways Casino this week; as you can guess from the title, it merges two popular slot game themes. Load up the reels, and you will get a glimpse of what lies below the Emerald Isle. The cash symbols are responsible for a fair number of the wins you'll bank in the game; they allow players to bank up to 10x their stake, and they will be collected every time they appear with a wild symbol in view. The free spins feature that plays with a universal multiplier up to 30x is also incredibly efficient at delivering sizable wins.
: Despite the swathes of Megaways games released through December and at the start of January, Megaways Casino is yet to get their hands on any of them and offer them up to their players. It hasn't added any other kind of new video slot game either, for that matter! With every passing week, the once highly lauded casino gets more and more outdated as other slot sites in the UK become much more of a better home for Megaways games! With the skeleton service that seems to be in full effect across all of Bally's online casinos, we delved a little deeper to see if we could get the full picture, only to find an article on Investor Place on why you should buy Bally's stock. More specifically, why you should invest £100 in Bally's stock.
Apparently, holding the stock is a little bit like gambling, so you should use it like a lottery ticket. That's one expensive lottery ticket! If that wasn't enough of an investment red flag, in the list of reasons why you should invest, the number one reason to buy the stock was to help Bally's deal with its debt load. In the very next breath, Investor Place used the other hand to point out that the Gaming and Leisure Property company is barely profitable, so it is hard to find any confidence in the performance of the company. If that wasn't enough to get you in a head spin with confusion, Investor Place then suggested making tiny wagers for fun/potential long-term returns.
: Megaways Casino is slow at the best of times when it comes to uploading new slot games. During the festive period, it gave its players almost no new games to get stuck into to stave off the seasonal boredom. As for incorporating any new seasonal promotions, forget about it! Out of the new games that did arrive recently, Double Bubble Fizz is by far the most attractive, although it certainly doesn't break the mould of the previous Double Bubble games. The main bonus perks include the wild symbols that can pop onto the reels at any moment, the bubble wins bonus that triggers in the presence of seven or more super bubble symbols and the free spin game. None of the bonuses, nor the win potential, make up for the lower-than-average RTP of 95.44%.
Rainbow Riches Crops of Cash has also recently boosted the number of games available in the library at Megaways Casino. Even though this game was brought to UK online slot casinos by the subsidiary team Light and Wonder, you will be disappointed if you expect any aesthetic changes from the original Rainbow Riches game, which was published decades ago. Undoubtedly some video slot traditionalists prefer its stagnant visual progression, but it certainly isn't in the same league as many of the new 2022 slot games! With those complaints out of the way, there are some attractive aspects to this game, including the fixed jackpot amount of 11,250x and the tiered hold-and-win game that is responsible for most of the big wins in the game.
Can Megaways Casino Be Trusted?

★★★★★
Megaways Casino is a 4 Star trusted casino.
1. UKGC License

Megaways Casino is covered by the licence that Gamesys Operations Limited holds with the UK Gambling Commission (38905).

2. UKGC Fines

Gamesys Operations Limited has no fines on file with the UK Gambling Commission.

3. Customer Service

Megaways Casino offers telephone, live chat and email support.

4. Trustpilot Score

Reviews for Megaways Casino are hard to follow on Trustpilot because they're split over two accounts, but the busier of the two has the site ranked at 1.8 out of 5.0 after over eighty reviews.

5. Company Location

The HQ of Gamesys Operations Limited is in Gibraltar, which is considered a trusted location.

6. Visible T&C's

The terms and conditions of the promotions on the Megaways Casino homepage are made clear.

7. Social Media Presence

Megaways Casino isn't on Twitter, but is regularly active on Facebook.

8. Number of Sister Sites

Gamesys Operations Limited operates five Megaways Casino sister sites.

9. Games portfolio
Aside from specialising in Megaways slots, Megaways Casino offers a portfolio of several hundred slots, Slingo games, video poker, live casino games and more.
10. Gamstop links

The logo of GamStop, which is connected to a link, is present towards the bottom of the Megaways Casino homepage, but it's so small it could easily be missed.

Overall SCORE >

★★★★

★ – 4/5 Stars
Megaways Casino Review 2023
Megaways Casino offers its players hundreds of slots and casino games on a colourful website that also offers live dealer games and Slingo. It's only been open since 2021 but it's already become a firm favourite with players. Gamesys Operations Limited is so confident that the site is a hit that they've torn down the old Star Spins casino to focus on Megaways Casino instead. Was that a wise move? Is a focus on Megaways enough to sustain a player base for the long term? Here are our thoughts.
Megaways Casino Welcome Bonuses
There's only one welcome offer at Megaways Casino, and it's not a massive one. Make an initial deposit of at least £10 as a new player, and you'll get thirty free spins. Those spins expire in thirty days if you don't use them. They'll only be valid to use on one specific slot, and the slot will change over time, so pay close attention to the small print when you pick up the bonus. There's something unique about this offer, though – it comes with no wagering restrictions. Whatever you win with your free spins is yours to keep, and you can withdraw it immediately if you wish. Compared to the x50 wagering restrictions you see elsewhere, that's a breath of fresh air. 
Ongoing Promotions
You might as well move along to the next section. There aren't any ongoing promotions or incentives at Megaways Casino. You might get the occasional promotional offer or birthday bonus by email, but that's not guaranteed. There's certainly no VIP system or loyalty program, and this may weigh heavily on the casino's ability to retain players. It's definitely a weakness when compared to the Megaways Casino sister sites, which tend to offer at least something to persuade players to stick around. 
Megaways Casino Pros and Cons
We're going to list customer service as a pro at Megaways Casino. There's round-the-clock and live chat and telephone support to go with it, and that makes it better than average in terms of being there for players. Withdrawal speed is another big plus, because PayPal users can get their money within 24 hours. Having no wagering requirements is worthy of recognition, too. 
We'll start the "cons" with the lack of promotional offers. Once you've played through the free spins you receive as a welcome bonus, you'll be waiting a while before you get anything else for free. Unfortunately, we have to list the 2019 regulatory action from the UK Gambling Commission here, too. Megaways Casino was launched two years after Gamesys received that sanction, so it's to be hoped lessons have been learned since then, but it's worrying that the failures ever happened at all. 
Featured Casino Games and Slots
The featured slots at Megaways Casino are all Megaways slots. They are, after all, the reason that the casino exists. The slots given top billing will change occasionally, but these were the top performers at the time this review was written. 
Bonanza Megaways: The slot that started it all. This mining-themed slot from Big Time Gaming is where the Megaways craze began, and still the most popular game of its kind today. It hasn't even been around for ten years yet, but it's already considered a classic. The massive volatility of the slot means you might be waiting a long time to trigger free spins, but when you do you'll find that they combine perfectly with avalanche wins and progressive multipliers to offer seriously big winning potential. 
5 Lions Megaways: Almost every popular online slots game has been given "the Megaways treatment" in recent years to take advantage of the trend. 5 Lions, which is one of the best-ever releases from Pragmatic Play, is no exception. It takes everything that players loved about the Oriental-themed original and stretches it across the Megaways system, adding thousands of ways to win while losing none of the features that made the original so popular. The original version of 5 Lions is also available at Megaways Casino, so why not start there and work your way up? 
Ted Megaways: Is this the most foul-mouthed online slots game in the world? Probably. It's definitely not one for the easily offended, but it's a perfect tribute to the movie it takes its license from. Ted, the teddy bear that comes to life in the film, is stretched out asleep at the bottom of the reels. Occasionally, he'll wake up and throw you a reel modifier or two, providing an amusing quip while he's at it. Those modifiers can combine with the various other bonus features on the reels to kickstart a chain reaction of big wins – but only for the luckiest of players. 
Elsewhere at Megaways Casino you'll also find Slingo games, live casino options, and even a few games you can try for free and work out whether Megaways is going to be the one for you. 
Deposits and Withdrawals
Visa Debit and Visa Electron are both accepted for making deposits, as are Maestro and Mastercard Debit cards. Aside from that, your only other options are Apple Pay and PayPal.
PayPal withdrawals should be with you within 24 hours and might be instant. Debit card withdrawals should process within 24 hours, and bank transfers might take up to five working days. 
Customer Support and Licensing
You can speak to Megaways Casino customer support on 0800 542 2693, or by using the live chat feature on the website. 
Megaways Casino is covered by the licenses held by Gamesys Operations Limited with the UK Gambling Commission (38905), and with the Gibraltar Gambling Commissioner (RGL 46). 
Megaways Casino – The Verdict
Zero wagering restrictions. Instant withdrawals. Instant access to customer support. These are the things that draw players to a casino website. We have no doubt that Megaways Casino attracts players, but can it keep them? The lack of promotions really hurts the casino's long term appeal, and renders the generosity of having no wagering restrictions almost null and void. Add some promotions, and this casino would be top-tier. 
What are players saying about Megaways Casino?
Here are our condensed/reader's digest summaries of recent player reviews of Megaways Casino.
13-Oct-2022 by Julie Ann:
I thought this was a good site at first, but then I worked out it was only paying out while I was new, so I'd get hooked in. Every game I've played has gone nowhere ever since. – source: TrustPilot

19-Sep-2022 by Penelope:
This is an excellent casino, it treats me fairly, and I've had a lot of wins here. I love Megaways! – source: TrustPilot
02-Sep-2022 by Kellylou:
Playing here is shocking week after week. It's just constant take with no bonuses, and no wins. – source: TrustPilot
15-Aug-2022 by Slippy:
Megaways Casino isn't too bad overall. The RTP seems fair on the games, but winnings are low. – source: TrustPilot
07-Apr-2022 by Szymon:
RTP at this casino is so low that wins don't exist. I've deposited more than £600 and played with stakes of £1 and £2, and sometimes I get zero wins even with bonuses. I've stopped enjoying it. – source: TrustPilot

29-Jan-2022 by Chris:
Megaways Casino isn't perfect, but it's better than the rest. I usually get withdrawals the next day unless I try to withdraw on weekends. I still have suspicions about whether the games are as fair as they say though. – source: TrustPilot
17-Jan-2022 by Andria:
I'm over the moon with my experience at Megaways. I got a bonus on my second deposit, won over £80 from it and had it in my bank before I even shut the app down. I wish every casino paid out this fast. Five stars for Megaways Casino! – source: TrustPilot
16-Jan-2022 by Nik
I've been playing here for a few months and I know the house always wins, but I've become suspicious about Slingo and Casino Solitaire. The deals I get in Solitaire don't seem random to me. I'd love someone from the site to come here and tell me different. – source: TrustPilot
11-Dec-2021 by Kelly:
I make weekly deposits at this site, and I haven't won anything since July. I'm convinced they remember when you've withdrawn and make you spend at least half that before they'll let you win anything again. – source: TrustPilot
12-Aug-2021 by Luke:
I like Megaways Casino. It's easy to access, my queries are always handled well, the games are good and the slots are fun. I win some and lose some, but it's all good. – source: TrustPilot
The Megaways Revolution
Megaways Casino is, unsurprisingly, focused on Megaways slots. Developed by Big Time Gaming, this is the revolutionary system that looks at traditional online slots with 25-or-so paylines and laughs at them. The absolute minimum number of ways to win you'll get in a Megaways slot is around fifteen thousand. A standard Megaways slot has over 117,000. The latest slots in the range claim to have one million or more. It's fair to say that Big Time Gaming changed the world of online slots when they released their first Megaways slot in 2015, and they haven't looked back since. Thanks to licensing, the system has now been used by every provider and developer worth their salt in the casino world. 
Try Before You Buy
If you're new to Megaways, we can see how a system with more than one hundred thousand possible ways to win might faze you a little. It's a massive number to get your head around, and a standard Megaways layout of six reels and up to seven rows can be difficult to comprehend, too. That's why it was such a great idea for Megaways Casino to include a "free games" section. Here, you can learn how to play Megaways slots without risking any of your own money. You can progress to staking real bets on Megaways slots if and when you feel ready. There isn't a massive number of slots in the free games section at Megaways, but there are enough here to give you a feel of what to expect from them. Megaways slots aren't for everybody, so there's no shame in turning back if you don't like the way they play. There's plenty of choice in the online casino world to accommodate everybody! 
Gamesys Group and Big Time Gaming
These two giants of the online casino world actually collaborated to create Megaways Casino, with the name "Megaways" being trademarked by Big Time Gaming and the actual site being operated by Gamesys Group. The site was launched in February 2021, so it is still a fairly new casino within the world of online gambling. This casino is advertised as the "Home of Megaways" while also featuring a range of other related casino games, like Slingo and live dealer games. With this being such a new site, it should appeal to a modern audience and potentially could attract new players who have not previously explored online casino gaming. The site also features a range of new and old Megaways games, so it will draw in fans of Megaways and also provide them with some new games to enjoy. If a Megaways slot exists, you should find it here.
Gamesys Group and Megaways Casino News
The Gamesys Group was first established in 2001 and was most recently acquired by the United States' Bally Corporation in October 2021. The offer to acquire the company was made in March 2021 for $2.7 billion, then was completed on the 1st of October 2021. Bally Corporation is a worldwide casino entertainment company that specialises in online sports betting as well as iGaming. The Gamesys Group also funds The Gamesys Foundation, an independent charity that was founded in February 2020, with a key focus on maintaining and protecting those who suffer from mental health issues. Their aim is to ensure that mental health is treated with the same respect as physical health, hoping for a kinder and more understanding world and society. The Gamesys Foundation has supported a range of well-known charities, such as Women's Aid, British Red Cross, and Sue Ryder.
Winning Awards With Megaways
Big Time Gaming and their Megaways technology are award winners. They picked up "Most Innovative Developer" at one of the most prestigious industry award ceremonies of 2020 and also picked up "Best Slot Feature" at the same ceremony. This revolutionary new way of playing slots has changed the present and the future of online gambling and has given players a more exciting way to play their favourite games, with new and fresh variations always cropping up from different developers. A joint partnership between Red Tiger Gaming and NetEnt led to the creation of Gonzo's Quest Megaways, and this has resulted in one of the biggest slot games ever to be launched. With online gaming and, therefore, gambling sites becoming more popular, modern and fresh games are a must, with new players wanting the best and most up-to-date experiences. The Gamesys Group has also surged in popularity at the beginning of 2021, thanks to its huge catalogue of names that are well-known within the online casino industry. Some of these names include Jackpot Joy, Virgin Games, and Rainbow Riches Casino.
Video Adverts, Sponsors, and Social Media
Since Megaways Casino is a fairly new casino and was only recently introduced to the online gambling scene, they have not yet managed to secure any sponsorships or had the chance to create any video advertisements. However, they should definitely consider taking the time to do these, as their sister sites such as Virgin Games and Jackpot Joy have already dabbled in these areas, and it seems to have paid off for them since they are so well-known and popular among players in the UK. Finding a celebrity ambassador is often what these casinos choose to do in order to get some additional publicity, so maybe in the near future, we will see a familiar face showcasing Megaways Casino.
Again, since they are new to the scene, perhaps they have not gotten around to creating a full array of social media accounts. However, the verified Facebook page for Megaways Casino is booming, with over 37k page likes. The posts also receive a lot of interaction, with hundreds of likes, comments, and views on almost all of the posts. The content that is shared on this page ranges from promotions for games on the site, to live-streamed quizzes, to minigames for their followers to interact with. One of the most recent live-streamed quizzes gained over 1.9k comments and had over 900 views, which is huge for a new casino like this one, especially without any outside advertising. This content on the Megaways Casino Facebook is impressive and just what you want to see on a casino's social media – it gains interaction and also manages to advertise the site and its games at the same time. Hopefully, they will eventually move over to Instagram and Twitter, where they can gather a new audience then potentially create some video advertisements that can be found on YouTube to further advertise the site.