Slot Boss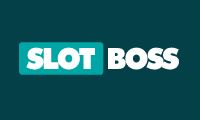 Slot Boss sister sites include Pink Casino, 21.co.uk, BetMGM, Bet UK and Leo Vegas.
Slot Boss (slotboss.co.uk) is operated by LeoVegas Gaming PLC of Level 7, Plaza Commercial Center, Bisazza Street, Sliema, SLM1640, Malta.
Sites like Slot Boss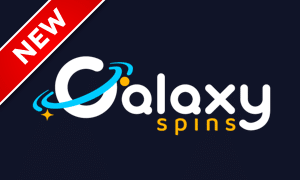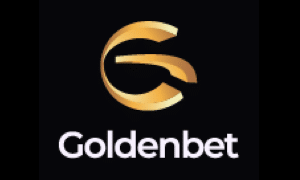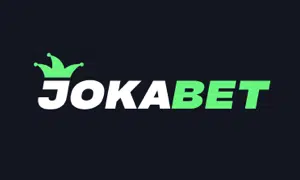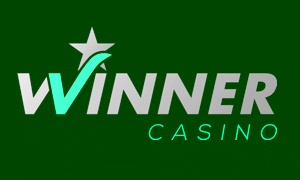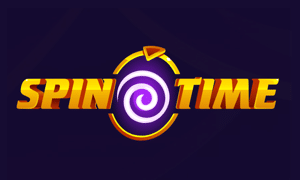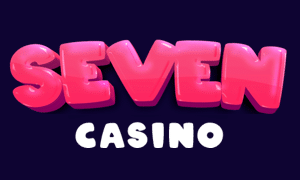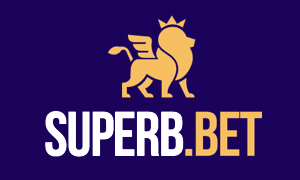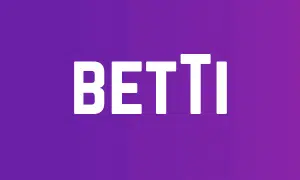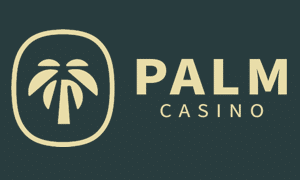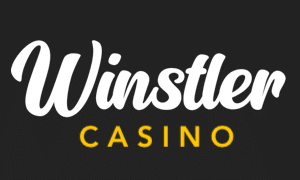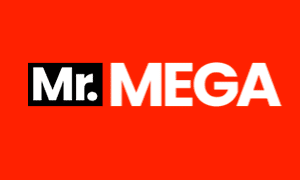 Slot Boss Sister Sites 2023
The Slot Boss sister sites belong to the same company that operates LeoVegas, which means there are some star names in the family. If you know your online casinos, the chances are that you'll have heard of most of these sites before. For a full lowdown on the company that runs the Slot Boss sister sites you're welcome to visit our dedicated LeoVegas Gaming Plc page, but if you're more interested in finding out about the Slot Boss sister sites themselves, you'll find everything you need below.
Pink Casino
When you arrive at Pink Casino straight off the back of a visit to Slot Boss, you might briefly think that you're seeing double. The colour scheme is obviously and drastically different – Pink Casino isn't called "Pink Casino" for no reason – but the basic template that governs the layout of both casino sites is virtually the same. Some networks of casino sister sites are sister sites in name only with little in common other than the network that operates them, but the Slot Boss sister sites tend to be a little closer than that. Pink Casino is a bigger deal than Slot Boss, though, with a stronger reputation among players and a more upmarket atmosphere. Despite that, players who play at both places will notice strong similarities between the promotions on offer and the featured slots. If you're looking for something very similar to Slot Boss, Pink Casino should be your first port of call.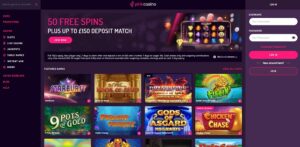 BetUK
BetUK mirrors the design of Slot Boss so closely that there's almost no immediately obvious difference between them save for the logo at the top of the homepage. Of all the Slot Boss sister sites, BetUK bears the closest resemblance. Keep looking, though, and the differences will eventually make themselves apparent. Presented with a cool, retro, Mod-inspired theme, BetUK has something that Slot Boss lacks – a sports betting section. Sports betting actually plays such a big role in what BetUK does that players can watch live greyhound racing without having to leave the BetUK website to do it. LeoVegas Gaming PLC has cultivated a range of "BetUK Specials" for this aspect of the website, offering odds and opportunities that you might not find anywhere else. The range of slots at BetUK might be identical to what you'll find at Slot Boss, but BetUK is a more comprehensive betting website.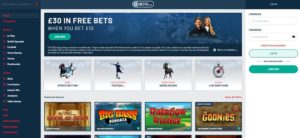 Leo Vegas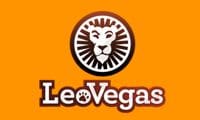 Leo Vegas feels like a name that's been around the online casino scene for such a long time that it's practically part of the furniture. In reality, Leo Vegas has only been available to players in the UK since 2012. It launched in its native Sweden the previous year. Leo Vegas owes its rapid growth to two factors – an incredibly aggressive and successful marketing campaign and the fact that it latched onto mobile gaming at the perfect time. Just as players began to realise for the first time that playing slots and casino games on a mobile phone was a viable option, Leo Vegas positioned itself as the online casino that specialised in the medium. This bright orange casino site is the flagship of the network and offers live casino features and sports betting alongside its standard range of casino games. In truth, though, the site could do with a new look. It's the best-known of the Slot Boss sister sites, but it's also the shabbiest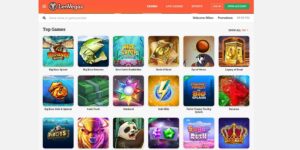 21.co.uk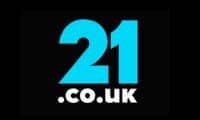 The layout of the 21.co.uk is yet another use of the now-familiar LeoVegas Gaming PLC template, which means there's an identikit feel across all of the Slot Boss sister sites, with the exception of Leo Vegas itself. 21.co.uk might look virtually identical to its stablemates but comes with a totally different focus. If you know anything about playing cards, you'll have guessed what that focus is from the moment you saw the casino's name. 21 is the perfect score in blackjack, and card and table games are the bread and butter of the 21.co.uk website. There are multiple varieties of blackjack available at the site, some of which you may never have seen anywhere else. The casino also features a reduced number of other games, including a small sportsbook and a range of slots and instant win attractions, but overall, 21.co.uk is a place to come for the card players, roulette lovers, and live dealer fans out there.
BetMGM
BetMGM is the new kid on the block among the Slot Boss sister sites, but it has the potential to become the biggest of them all. Yes, we're including LeoVegas itself in that statement. Some of you might now the BetMGM brand name because the brand is so big in America, or just because of the long-standing association between MGM and the world of cinema. When LeoVegas Gaming Plc decided the time had come to introduce the BetMGM brand to the UK in 2023, it did so with an eye-catching promotional campaign starring Hollywood star Chris Rock. That was a sign that the brand meant business, and "meaning business" is what BetMGM has been doing ever since. LeoVegas remains the flagship site of the Slot Boss sister sites because of the name connection between the casino and the operator, but BetMGM is increasingly beginning to look like the true star site on this casino network.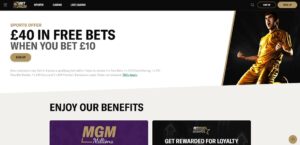 Can Slot Boss Be Trusted?

★★★★★
Slot Boss is a 3-star trusted casino.
1. UKGC License

Slot Boss holds a licence with the UK Gambling Commission via its parent company LeoVegas Gaming PLC, account number 39198.

2. UKGC Fines

The UKGC completed a review of LeoVegas Gaming Plc's licence in July 2022 and determined that the company was in breach of licence conditions governing anti-money laundering practices, customer identification, and social responsibility codes of practice. The operator was fined £1.32m and now operates with additional conditions attached to its licence.

3. Customer Service

Customer support options at Slot Boss are limited to email or live chat, and live chat may not always be available.

4. Trustpilot Score

Slot Boss has been reviewed over 1100 times on Trustpilot, and has an average rating of 2.6 out of 5.0.

5. Company Location

LeoVegas Gaming PLC's registered office is in Malta, which is a trusted location for casino companies.

6. Visible T&C's

All promotions at Slot Boss come with clearly-stated terms and conditions.

7. Social Media Presence

Slot Boss has active Facebook, Twitter/X, Instagram, and YouTube accounts.

8. Number of Sister Sites

There are currently five Slot Boss sister sites owned by LeoVegas Gaming PLC.

9. Games portfolio

Slot Boss works with more than thirty providers, contributing to a massive selection of casino games.

10. Gamstop links

Gamstop and other safe gambling organisations have links and logos in the footer of the Slot Boss website.

Overall SCORE >

★★★

★★ – 3/5 Stars
Slot Boss Review 2023
Slot Boss is not the biggest or most popular casino on the LeoVegas Gaming PLC network, but that isn't a slight against the casino. It's just that the bigger Slot Boss sister sites are high-profile casinos that have benefitted from televised adverts, sustained promotional campaigns, and much more attention from their parent company. Slot Boss is there to fill a specific role for the network, and that's to perform as a hub for online slots players. Many of the other sites in the range focus on other fields of gambling, like sports betting or table games, but Slot Boss is all about spinning the reels and keeping your eyes peeled for bonuses. Does that make it a good place to come and play slots? Read on and find out.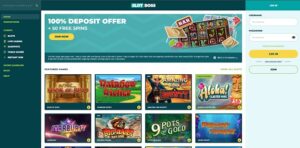 Slot Boss Welcome Offers
The Slot Boss version of rolling the red carpet out to new players is a 100% matched deposit offer that comes with fifty free spins on selected online slots. New players only have seven days to claim the offer after registering an account, so acting quickly is a must for anyone who wants to take advantage of the promotion. The matched deposit aspect of the offer is subject to a minimum deposit of £10 and a maximum of £150. All bonus funds generated by the matched deposit have to be used within seven days. That includes meeting the wagering requirement, which is set at x35. That sounds high, but it's about average for the industry. The better news is that there's no wagering requirement attached to the free spins, which are currently redeemable only on the Book of Dead slot and priced at 10p per spin. However, the free spins expire in just three days if they're not used.
Ongoing Promotions
Once players have used their welcome offer and go looking for further promotions, they're in for a disappointment. The remaining offers and promotions at Slot Boss are so feeble that they might as well not be there. The secondary promotion – £5 of free roulette games in return for spending £50 in the site's live casino – is inconsequential and comes with an x10 wagering requirement anyway. Aside from that, the site picks a random "game of the week" from its online slots collection each week and offers promotions specific to that game. At the time of our visit, the game of the week was Pacific Gold, and the offer was 25 free spins for anyone who spent £20 or more on the game. Any winnings from those free spins are paid out as cash without wagering restrictions.
Slot Boss would benefit enormously from having a long-term, loyalty-based incentive scheme for players who play at the site regularly and spend a lot of money there. Without that, they're likely to lose customers to rival websites that offer such a scheme.
Pros and Cons of Slot Boss
Slot Boss is a fairly generic, run-of-the-mill online slots website. That's not necessarily a bad thing – it's certainly better than being a below-average slots website, and there are plenty of those – but it makes it hard to identify outstanding "pros" about it because it doesn't do many things better than the majority of average-to-good casinos. We do appreciate the lack of wagering restrictions on free spins winnings, though, and the number of providers that work with the site means that there's an excellent amount of variety in its gaming portfolio.
We've touched on the cons of Slot Boss a little already. Customer support is the worst of its issues. The minimum we expect of a good online slots website is 24/7 live chat, and Slot Boss can't even guarantee that. Withdrawal times also appear to be an issue, with players at Trustpilot complaining about long wait times. The site won't commit to anything shorter than five days for withdrawal turnarounds, no matter which withdrawal method is used.
Featured Slots and Casino Games
If you've read everything that we've written up to this point, you'll see that we've praised the range of online slots available at Slot Boss. This is the one thing that this casino does better than the Slot Boss sister sites – it provides variety. Pretty much all the big-name slots you've played elsewhere are available at Slot Boss, but so are a lot of lesser-known creations. That makes the "featured games" section of the site interesting to visit because you're likely to find a few hidden gems there. Here's a sampling of the featured games from the time of our visit to Slot Boss. 
Money Cart 2: This steampunk-inspired, train-themed online slots game comes from Relax Gaming and is notable for its incredibly high RTP of 98%. The high RTP helps to temper the slot's high volatility, which might otherwise leave you waiting a long time for a win. Most of your winnings in this slot will come from the re-spin feature, which turns into a "hold and win" feature along with nine separate reel modifiers and a further two expandable reels that take the layout beyond the original 5*4. It's a complex slot, but it can pay out in a big way if your luck is in. 
Beast Mode: "Beast Mode" is apparently a mode that people go into in the gym when they're working especially hard. We wouldn't know much about that, but we do know all about this highly volatile 96.32% RTP slot from Relax Gaming, which comes with a cool cartoon theme and a spandex-wearing lion mascot. Muscular anthropomorphic animals are the stars of Beast Mode, each one coming with its own selectable free spins mode. The mohawk-sporting lizard, for example, offers progressive multipliers during his free spins feature, while the bat-toting rhino expands the height of the reels on each spin. This is a slot bursting with both character and potential. 
Pacific Gold: This is a strange, strange online slots game from ELK Studios. It comes with high volatility and 95% RTP, which is an unfriendly combo, but it's such a dynamic slot that it can transform into just about anything. Set at the site of a crashed World War Two plane somewhere in a Pacific jungle, the slot begins with 4096 ways to win but can expand all the way up to 262,144 during avalanche wins. Symbols get bigger as the reels expand, up to a maximum of 4*4 per symbol. You might never feel like you truly understand what's happening in Pacific Gold, but waiting to see what happens next is exciting. 
Slot Boss also boasts a few table games, instant win games, and a limited live dealer casino. 
Deposit and Withdrawal Methods
If the range of payment options at Slot Boss were as impressive as the range of online slots, we'd have kinder things to say about the casino as a whole. As it is, things are quite limited. The only accepted methods of transacting with Slot Boss are Visa debit or electron cards, bank transfers, or PayPal. It might not even particularly matter which of those methods you choose for withdrawals, as a five-day turnaround is quoted across the board. Slot Boss undertakes only to get your winnings to you "as soon as possible," so while some players might not have to wait as long as five days, there's no such thing as a same-day withdrawal here.
Customer Support and License
Slot Boss doesn't offer any telephone-based support to its customers, nor can it promise that its live chat facility will be available around the clock. If you're unlucky enough to be in need of assistance at a time when live chat isn't available, your only options are to send an email or post a message in live chat and hope that someone responds to you soon. By the standards of modern online casinos, this is poor.
The UK Gambling Commission licence (39198) held by LeoVegas PLC covers all gambling activities at Slot Boss. The same licence covers all of the Slot Boss sister sites.
Slot Boss – The Verdict
Slot Boss has a catalogue of online slots that a lot of other online slots websites could only dream of curating. The range is huge, the depth is impressive, and the quality is outstanding. As a single-purpose casino website, it's doing just fine. The two themes we keep coming back to in this review, though, are a lack of customer support options and a lack of promotions. Slot Boss could be a much bigger deal on the LeoVegas Gaming PLC network if its parent company could help it out by improving either or both of those shortcomings.
What are players saying about Slot Boss?
Here are our condensed/reader's digest summaries of recent player reviews of Slot Boss. The reviews are real, but we've edited the comments to keep them on-topic and brief.
21-Sept-2023 by Bartej:
I've got to say, the money transfer to my account was really quick. I'm pleased with that. – source: Trustpilot
21-Jul-2023 by Sorin:
I'm happy with the service. No complaints from me. – source: Trustpilot
5-Jul-2023 by Anonymous:
I'd steer clear if I were you. They accused me of fraud and held my money. Not a good experience at all. – source: Trustpilot
22-Jun-2023 by Kace:
They've got a good range of games, but it took ages for them to verify my account. Bit of a mixed bag. – source: Trustpilot
4-Jun-2023 by Paul:
I really like this site. It's fair, and they offer a lot of bonuses. Thumbs up from me. – source: Trustpilot
31-May-2023 by Teresa:
If you're in the UK, don't bother. It's a scam, plain and simple. – source: Trustpilot
30-May-2023 by Karen:
I can't recommend them enough. The customer service is top-notch, and they've got a great selection of slots. – source: Trustpilot
29-May-2023 by Emma:
I wouldn't waste your money. I made a lot of deposits and didn't win a thing. – source: Trustpilot
7-May-2023 by Sharon:
I'm pretty happy with the casino. Lots of game choices and I've had some wins. The only downside is the slow withdrawals. – source: Trustpilot
15-Apr-2023 by Maria:
I won a jackpot, but because it was from free spins, they capped how much I could keep. A bit disappointing. – source: Trustpilot
Slot Boss Advertising
Earlier on in this review, we mentioned that Slot Boss doesn't see the same amount of commercial backing as Pink Casino or Leo Vegas. That hasn't always been the case. Slot Boss used to be featured on television just as much as the Slot Boss sister sites, and its old commercial campaigns are still there on YouTube for anybody who wants to see them. At one point, Slot Boss even went as far as sponsoring nighttime broadcasting on ITV4 with an ident that aired between every program aired on the channel. ITV4 might not have enormous viewing figures, but the constant repetition of the ident will have given it a small boost in popularity regardless.
The Slot Boss Blog and App
In addition to all of the regular casino content at Slot Boss, the site also operates a blog. The blog is regularly updated and posts news of new and upcoming events along with game guides for its casino games and slots. Unfortunately, the quality of writing on the blog isn't fantastic. Compared to the content of some of the quirkier or better-known casino blogs out there, the Slot Boss blog lacks personality and comes across as dry and dull. This is an opportunity for the people behind Slot Boss to show off their personalities, but they're not doing much of that at the moment.
The casino has its very own app, which is available on all Android mobile devices but isn't yet available for iPhone users. When it comes to the casino's social media presence, Slot Boss has accounts on various social media platforms like Facebook, Instagram, Twitter, and YouTube where it mostly posts videos about adverts that have been made by the casino for TV. These are quite simple adverts that don't have a lot going on in them, but they do get the job done when it comes to promoting the casino to new players in the gaming industry. We'll take a look at a few of them now.
Slot Boss TV Adverts
2019 – ITV4 Nights Sponsor Ad
Slot Boss sponsored ITV4 Nights back in 2019, but we wouldn't really call this a commercial. It's more of a basic ident. There's nothing to it other than a green background and a voiceover introducing Slot Boss as the sponsor of the channel's nighttime programming. While it's a prominent slot (no pun intended) for the channel, it doesn't accomplish much other than making potential players aware of the casino's name. You wouldn't find anything about Slot Boss out from seeing this ident, which slightly defeats the point of paying for a televised commercial.
2020 – Best Games Out There
Making minimalist adverts seems to be a stylistic choice for Slot Boss. It doesn't hire celebrities to come in and lend their face and name to the brand. It doesn't even use any live-action actors at all. Instead, Slot Boss lets the games speak for themselves – which is very similar to the approach that it takes with the entire casino site. The 2020 "Best Games" commercial is little more than a highlights package, showcasing some of the most popular online slots at Slot Boss and drawing people's attention to the welcome offer. There's no flair or personality on display here, but it could catch someone at the right time if they were in the mood for a little casino fun when the advert attracted their attention.
2018 – A Look Through The Games
In every way that matters, the 2020 Slot Boss commercial was an updated version of the 2018 Slot Boss commercial with slightly better graphics. Having said that, much of the content of the 2018 commercial would still be relevant now because it focuses on the classics. Almost every online slots website worth its salt offers Cleopatra, Starburst, Rainbow Riches and all the other smash hits you can think of, but Slot Boss chose to make those slots the stars of this short-lived campaign. It's possible that the idea was to hook people by letting them know that their favourite slots are available at Slot Boss and then wow them with the rest of the range when they arrived at the site. They used the same strategy in 2020, so we have to presume that it worked for them.