LeoVegas
LeoVegas sister sites include 21.co.uk, Pink Casino, Bet UK, BetMGM and Slot Boss.
LeoVegas (leovegas.com) is operated by LeoVegas Gaming PLC, Level 7, Plaza Commercial Center, Bisazza Street, Sliema, SLM 1640, Malta.
Sites like Leo Vegas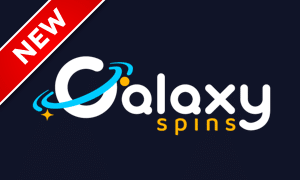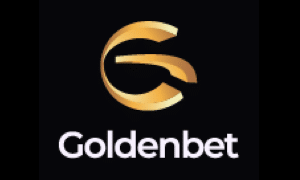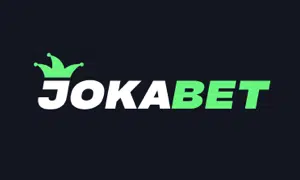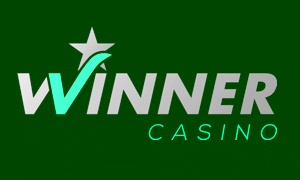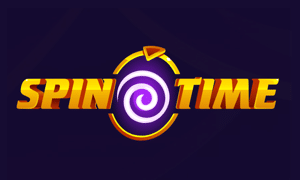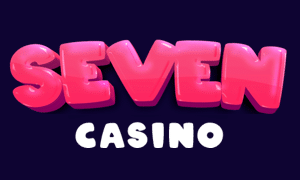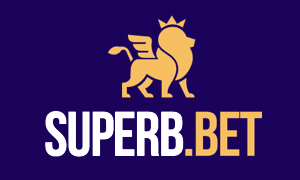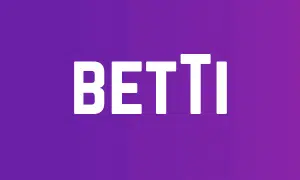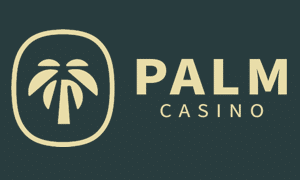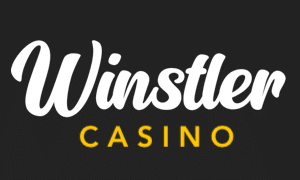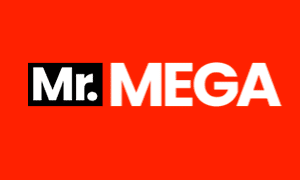 LeoVegas Sister Sites
It's unlikely you'll need any introduction to the casinos on the LeoVegas Gaming Plc platform, but let's give you one anyway. Aside from (obviously) being home to LeoVegas itself, the network hosts big-name LeoVegas sister sites like Pink Casino and BetMGM. BetMGM made big waves when it landed from the United States of America in the middle of 2023 and might yet go on to be the biggest of the LeoVegas sister sites other than LeoVegas itself. More information about the company behind the LeoVegas sister sites can be found on our LeoVegas Gaming Plc page, but all the essential information can be found below.
Pink Casino
Pink Casino was originally envisioned as a casino site for women, but a lot has changed since then. The site isn't quite as pink as it used to be, and the focus isn't quite as narrow as it used to be. If we were being harsh, we could also say that Pink Casino isn't quite as famous as it used to be, either. Adverts for this casino once appeared during every commercial break in "Big Brother" on Channel 5 and across several other commercial television stations late in the evenings. That's no longer the case, but Pink Casino is still the best-known of the LeoVegas sister sites other than LeoVegas itself. The colour scheme might not be as bright as it once was, but the current version of Pink Casino is a more "complete" site than it ever was in the past. It now offers a live casino to go with its library of online slots and also has table games and instant win scratch games. The bingo games that Pink Casino was once built around are still there, but they've been relegated to last place in the list of menu options. This is still a top-class casino, and it's still got several promotions that are worth a look, too.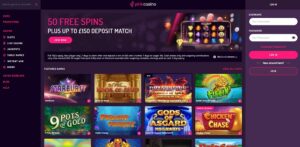 BetMGM
We mentioned BetMGM in our intro to this page, which should tell you a lot about its standing relative to the other LeoVegas sister sites. While the name might not mean a lot to a lot of players in the UK because it's only been around since the middle of 2023, it's one of the biggest names in the emerging iGaming market in the United States of America. Like the other LeoVegas sister sites, BetMGM offers a combination of sports betting, casino betting and live dealer casino options. Unlike the other LeoVegas sister sites, BetMGM does all of these things on a bespoke website. This casino wasn't built with the same template that underpins the functionality of all the others – it's been treated like it's special, which is in keeping with the glamour and lineage of the MGM brand behind it. Whether Brits go on to take it to heart in the same way that Americans have remains to be seen, though.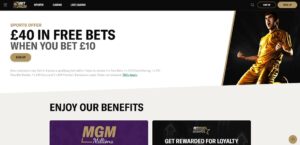 21.co.uk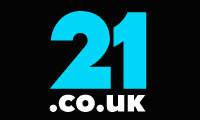 If you were to visit the LeoVegas sister sites in the order we've listed them, you'd start noticing similarities immediately after landing at 21.co.uk to Pink Casino. This is very obviously a casino site built using the same template, but don't make the mistake of thinking that it means it's the same iGaming site. 21.co.uk might look like its more famous sibling, but it offers a very different portfolio. There's a clue to the focus of 21.co.uk in the site's name, which is a nod to blackjack. Card tables and live casino games are a speciality at this site. You'll still find plenty of online slots to play with if that's what you're looking for, but the slots take second billing to the live games. Live games alone don't make 21.co.uk different from Pink Casino, as you'll find live dealers at that casino too, but 21.co.uk offers something that its sibling doesn't – and that's sports betting. In-play odds are available with one button press from the site's homepage, as are dedicated betting areas for football and (strangely) tennis. This is a casino that can do almost anything save for bingo – but there are other options in the LeoVegas sister sites family if that's what you're looking for.
Slot Boss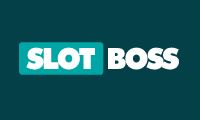 Slot Boss is a casino that sets out to (if you'll allow us to borrow a worn-out advertising phrase) "do exactly what it says on the tin." Each of the LeoVegas sister sites has a different focus, as we've already seen. Pink Casino was once a bingo and slots site, although it's not quite so specific in its focus anymore. 21.co.uk is primarily a live casino and sports betting site. Slot Boss, as the name gives away, is primarily focused on online slots. It's actually focused on classic online slots in particular, with trusted old favourites like Rainbow Riches, Starburst, Book of Dead, and Reel King all featured prominently on the Slot Boss homepage. Like Pink Casino and LeoVegas itself, Slot Boss is a casino brand that you might have seen advertised on television, with short commercials airing regularly late at night. The catalogue of slots at Slot Boss is very similar to that of LeoVegas, so if you find yourself getting bored, you could always turn your hand to the live casino, instant win and table games that Slot Boss includes in its portfolio. This is arguably the least "flashy" of the casinos on the LeoVegas Gaming PLC network, but there's never been anything wrong with a well-made, solid casino site.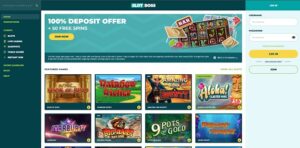 Bet UK
We've already said that each of the LeoVegas sister sites has a different focus. So far, we've seen a site that offers bingo, a site that leads with table games, and a site that leads with slots. That leaves one area left to cover, and Bet UK covers it. This is a casino site that primarily deals with sports betting and welcomes new players with £30 of free bets when they deposit £10 or more into their new accounts upon registration. Sports betting is available elsewhere on the LeoVegas Gaming PLC platform – most notably at 21.co.uk, but Bet UK offers greater depth. The site has two notable sporting celebrity partnerships – former Manchester United and England striker Teddy Sheringham, plus former champion jockey Kieron Fallon – both of whom make predictions and offer tips on the outcomes of future sporting events in their fields of expertise. The same portfolio of slots and live dealer games that you'll find at the other LeoVegas sister sites is also available at Bet UK, but most of the site's many members come specifically for sports betting. It's not quite on the level of Paddy Power, Ladbrokes or Sky Bet, but it's a major name and has demonstrated impressive growth in recent years.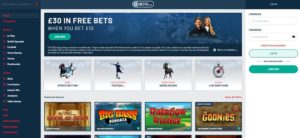 LeoVegas News
: In a recent collaboration, LeoVegas and Blackpool Football Club have launched the "100 Tangerine Dreams" initiative, a commendable effort to support local businesses. Under this initiative, LeoVegas is generously donating their LED advertising package for five upcoming home fixtures. This presents a unique opportunity for five local businesses to win advertising space, either as five minutes of pitch-facing LED advertising (Dream 25) or crowd-facing LED advertising (Dream 26). Businesses can enter this competition by nominating themselves via email to [email protected]. LeoVegas Director of UK/IRE and Sponsorship, Sam Behar, highlighted the importance of this period for local businesses, especially with the Christmas trading season approaching. This gesture aims to assist in promoting local products and services, with Blackpool FC playing a pivotal role in selecting the winning businesses and supporting the creation and activation of the advertisements at no cost.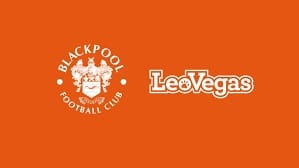 Martin Booker, Blackpool FC's Commercial Manager, praised this initiative as a fantastic way to boost local businesses. The pitch-facing exposure offers significant brand promotion opportunities, with TV highlights on ITV, BBC, and Sky, while the crowd-facing option is an excellent way to engage local residents and fans during the festive season. The fixtures included in this prize are against Northampton Town on 28 November, Forest Green Rovers on 2 December (Emirates FA Cup), Carlisle United on 9 December, Bristol Rovers on 23 December, and Lincoln City on 1 January. This initiative not only supports local businesses but also strengthens the bond between the football club and the community, showcasing a model of corporate responsibility and community engagement.
: This week, Gambling Insider announced that Blackpool FC and its partner LeoVegas have shown their support for Safer Gambling Week, which is becoming an increasingly significant initiative in the gambling industry. This support will be visibly demonstrated during Blackpool's upcoming League One fixture against Shrewsbury Town on Saturday. In a unique gesture, LeoVegas' usual branding on Blackpool's shirts will be replaced by key messaging and logos promoting the initiative. SGW, which started on Monday, 13 November, and runs until Sunday, is a collaborative effort involving the gambling industry, government, and regulators to promote responsible gambling practices. Blackpool has taken a notable step in this direction by being the only club across the English Football League (EFL) to showcase safer gambling messaging on the front of their shirts for this weekend's game.
Sam Behar, LeoVegas Group Director for the UK and Ireland, emphasised the importance of responsible gaming as a core aspect of their offering. He expressed pride in working with Blackpool to ensure fans are aware of the tools available to keep their play safe. Behar highlighted the significance of SGW and the decision to replace their logo on Blackpool's shirts to promote this initiative. Blackpool FC's COO, Jonty Castle, also spoke about the importance of SGW as a nationwide initiative. He mentioned that both the football club and their betting sponsor aimed to bring the concept of safer gambling to the forefront of people's minds during the weekend. Additionally, crucial information, support, and advice will be spread across Blackpool's website and social media platforms, ensuring the key messaging surrounding SGW reaches as wide an audience as possible.
: The Canadian online casino realm is teeming with options, but finding the crème de la crème is where The Hype Magazine has lent a hand. In their latest revelation, they have pinpointed the most distinguished sites for eager players, with LeoVegas taking pride of place at the forefront of their selections. The casino industry in Canada is characterised by its diversity and the high quality of gaming experiences on offer. Players are presented with a plethora of choices, each offering a unique blend of games, bonuses, and user experiences. Amidst this bustling scene, LeoVegas sister sites have emerged as standout performers, gaining accolades for their user-centric approach and comprehensive gaming portfolio.
What sets this casino apart is its intuitive design, ensuring seamless navigation for players of all levels of experience. This ease of use, coupled with a vast selection of games ranging from the latest slots to classic table games, cements its position as a leader in the Canadian online gaming market. In addition to this, the magazine sheds light on several other online casinos that have made the list, each excelling in different areas. These sites have been recognized for their exceptional offerings, from generous bonuses to live dealer games that bring the casino floor to life in the comfort of your home. The other notable casinos which boast broad appeal and a robust gaming environment include Spin Casino and Caesars Windsor Hotel & Casino. As the online casino landscape in Canada continues to evolve, it's clear that players have some exemplary options at their fingertips.
: Taking the spotlight in the realm of online casinos, LeoVegas has been heralded as one of the best destinations for slot enthusiasts in the UK, at least in the view of the casino experts who make the platform Bookies.com such an informative and insightful place to visit. Amid the kaleidoscope of virtual casinos, its vibrant aura and exhilarating slot offerings unequivocally stand out, crafting an unparalleled gaming saga. A confluence of creativity and excitement awaits players, with ground-breaking games such as "4 Masks of Inca" and "Payday Pig" beckoning with the promise of immersive adventures and bountiful treasures. As the curtains rise, LeoVegas reveals a digital landscape where innovation intertwines with tradition, presenting a theatre of slots that resonate with both novices and connoisseurs.
According to the betting experts, what sets the LeoVegas sister sites apart in their grand symphony of slots is their commitment to offering an exquisite array of games, epitomising diversity, and quality. With over a decade of experience and a trustworthy reputation, it is no surprise so many people flock towards the site and app. Bookies.com found that the globally renowned casino and betting platform doesn't just host games; it curates a captivating journey through mystical empires and enchanting storylines, allowing players to navigate the riveting pathways of adventure and fortune. The applause resonates across the UK, where players find themselves engulfed in a milieu of dynamism and thrill. The casino's mastery in curating a top-tier gaming environment, marked by an eclectic selection of slots, is a testament to its excellence.
: It was good news for job seekers in Newcastle this week after it was announced that LeoVegas Gaming will be creating 50 new jobs at one of its main HQs in Newcastle. The website Business Live covered the recruitment drive on the 12th of October and noted that it was one of the largest recruitment drives from the powerhouse iGaming company since the base was established in Newcastle in 2018. Currently, there are 120 people on the payroll at the Newcastle base, which is just a fraction of the 1,400+ strong workforce which is scattered across Europe. If you have been following our news updates for the LeoVegas sister sites, you could probably guess what necessitated the recruitment drive; the new staff members will play a crucial role in supporting the company's new venture, the UK arm of BetMGM.
To bring awareness to the expansion of the company, LeoVegas teamed up with Newcastle United to create a promotional film starring several of the star players, including Paul Dummett, Sean Longstaff, and Dan Burn. The film was shot on the instantly recognisable Newcastle FC training ground and was made in an attempt to celebrate the working culture within the company. Some of the employee perks include hybrid working discounts, well-being support, training and development, health insurance, and the ability to work from anywhere for four weeks every year! While there is no mention of what the advertised job roles are, it is safe to assume that with those kinds of benefits, there will be tough competition for them!
: If you want to hear about the hottest news in the sports betting industry, the Yogo Net is one of the main platforms you will need to frequent to stay up to scratch with the ever-shifting tides in the industry. This week, the platform announced that Kambi has expanded its partnership with the LeoVegas sister sites via the UK BetMGM launch, which happened last month. For those not in the know, Kambi is one of the premier sports betting service suppliers; it is hard at work under the surface of many of the UK's top betting sites and apps. It comes as no surprise that Kambi was the betting service of choice for BetMGM given its credibility in the industry. To name a few benefits of running on tech developed and maintained by the Kambi Group, they include a state-of-the-art bet builder feature which is as innovative as it is accessible and user-friendly, and cutting-edge AI-powered algorithmic trading capacities.
Kambi has been the betting service provider of choice for the LeoVegas sportsbook since 2016, and the same goes for the expekt and Bet UK brands. After it was decided that Kambi would power the BetMGM brand in the UK, the CEO and co-founder of Kambi, Kristian Nylen stated he was pleased to be powering the international launch of BetMGM and he looks forward to expanding their relationship and partnership with one of their longest standing customers. He furthered his statement by expressing that he is confident in the operational expertise of LeoVegas as they make history with this launch.
: According to the website Casino Beats, the iGaming developer, Push Gaming, is determined to capitalise on the new LeoVegas MGM venture. Not so long ago, Push Gaming was acquired by the LeoVegas Group's investment arm, LeoVentures, which is a profitable subsidiary of MGM Resorts International. As the details of the acquisition deal were only finalised at the start of September 2023, it stands to be seen where the acquisition will take Push Gaming, but the online slot developer is full of confidence at the prospect of domination of the global iGaming industry. The CEO of Push Gaming, James Marshall, gave a press statement, which was later shared by Casino Beats on the 22nd, which stated that he was extremely proud of all the tireless work the Push Gaming team has put in over the years to bring them to this position in the industry.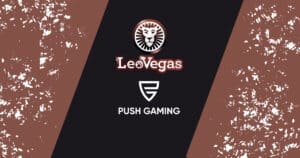 He believes that the new partnership deal with LeoVentures is a testament to the talent his team possesses. He was also keen to declare that despite the new partnership, it will be mostly business as usual as the company will still be independently managed, and there will be no changes to their leadership team or their commitment to creating games that are unparalleled in their ability to keep players entertained and enthralled. As a final note, he mentioned his determination to create content that stands the test of time and drives traffic towards their content partners. Currently, some of their biggest content partners include Entain, Betway, Bet365, and Sky Bet.
: The CEO of LeoVegas, Gustaf Hagman's bold new moves in the gambling industry have caught the attention of iGaming Business, which published an article on the 8th of September depicting how the gambling firm is breaking new ground with its Bet MGM UK venture. According to Marese O'Hagen, the news of the launch has given the iGaming industry in the UK a much-needed shake-up. However, it wasn't so much the arrival of the UK iteration of BetMGM that caused a stir, it was more so the fact that it isn't Entain that is facilitating the arrival. The controversy lies within the fact that the US arm of betMGM is a joint venture between Entain and MGM, however, for the UK platform, Entain has completely been left out of the picture, meaning that the new platform will be running in direct competition to Entain's sites, including Coral, Ladbrokes and Gala Spins.
Even though the LeoVegas sister sites will have to work round the clock to ensure the launch happens as smoothly as possible with minimal hitches and maximum impact, the CEO of the international gambling outfit fully believes that his company more than has what it takes to take on the challenge. It is about time things started to go right with BetMGM UK, considering that the journey towards the launch has been complicated, to say the least. Hagman doesn't even seem to be remotely phased that he will be partially responsible for rubbing up everyone in the Entain camp the wrong way!
: Earlier this week, iGaming Business revealed the exciting news that a LeoVegas-powered iteration of BetMGM has finally arrived in the UK to mark the beginning of a major international expansion for BetMGM, which is co-owned by MGM Resorts. The new platform will be powered by LeoVegas' cutting-edge technology so players can rest assured that they will be playing on a state-of-the-art platform that knows just how to cater to the UK iGaming market. In a press release, the CEO and President of MGM Resorts, Bill Hornbuckle, iterated that BetMGM is a proven brand in the iGaming and sports betting space, and he is excited to finally welcome players into iGaming spaces that have been specifically designed for them. This entry into the UK market follows the acquisition of the LeoVegas brand, which was completed last year and cost MGM Resorts £604 million.
To entice new players and convince them it will be worthwhile to move away from their favoured and well-established sportsbooks, the UK version of BetMGM comes with a range of lucrative bells and whistles. UK players can look forward to brand-new betting features, loyalty rewards, and frequent jackpots. If that wasn't enough to sway you into signing up, there will also be swathes of 100% exclusive video slot games and new sports promotions to take the experience of online betting to the next level. The President of the MGM Resorts International Initiative, Gary Fritz, is highly confident in the company's ability to replicate the same success experienced in the US and Canada.
: Earlier this week, when speaking to SBC News, the Chief Financial Officer for LeoVegas, Stefan Nelson, let it be known that he isn't above hyperbole. Nelson stated that in the European iGaming market, it is the survival of the fittest, and not every iGaming operator has what it takes to withstand the pressures of the market, which he described as resilient and innovative enough to overcome the current and future problems the iGaming and sports betting industry will face. Of course, he firmly believes that the LeoVegas sister sites have all the staying power and adaptability to thrive in the European market, especially after the gambling firm has embarked on its new era of operating with support from MGM Resorts.
The wide-ranging interview, which took place ahead of LeoVegas attending the SBC Summit in Barcelona in September, touched plenty of ground; it covered how Stefan Nelson is priming his products to withstand the strong economic headwinds that are set to hit the industry and which economic downfalls are currently the toughest on his company's bottom line. After confirming that his gambling brand is taking a proactive approach to adapting to the changing economic climate by speaking to politicians and economists, it is easy to see why there is so much confidence in Nelson's interview. He even managed to put a positive spin on the impact of Covid-19 on the gambling industry, noting the more digitalised gambling habits of sports bettors and casino frequenters and, more importantly, how adaptable and resilient the industry has become.
: After signing contract extensions with major betting brands including the LeoVegas sister sites, Paf and Betplay, and making a myriad of other smart moves through 2023, the Kambi Group has reported a revenue of over 42.9 million Euros in the second quarter of 2023. This marks a company revenue growth of 24%, which has been driven by a tidy operator trade margin of 9.9%. iGaming Brazil was just one of the platforms keen to share the Kambi Group's successes in the second quarter against its performance in 2022. Other major moves for the company included entering an exclusive partnership deal with none other than Bally's Corporation as Kambi became the more attractive option for Bally's than running their proprietary sports betting technology.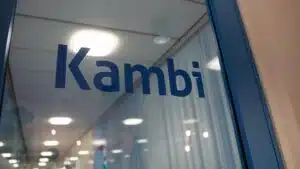 While Kambi isn't short of betting firms to do business with in 2023, the deal with Bally's became a major milestone as Kambi gained access to Bally's distribution channels and extensive international customer base. Furthermore, Kambi has stayed bang up to trend by making significant progress with its AI-powered pricing division. Many industry tastemakers are now viewing Kambi's pricing division as one of the most promising evolutions in sports trading technology. Many betting partners are keen to adopt the tech as it is proven to generate innovatively customised and personalised betting experiences for sports bettors in addition to better odds. Naturally, the CEO of Kambi saw the second quarter of 2023 as an encouraging period for the company, and a clear sign that they have been making strategic and significant progress in their long-term growth strategy.
: The LeoVegas brand is no stranger to controversy. This week, it added something extra to its scandal pile, at least by Casino.org's account, which reported on MGM profiteering on illegal Japanese gambling operations via the acquisition of LeoVegas. MGM Resorts has subsequently hit back against the allegation, but the American gambling firm isn't out of the woods yet. The allegation stems all the way back to April 2023, when MGM won a Japanese casino licence granted by the City of Osaka. After securing the licence MGM planned on building an £8.1 billion casino resort on an artificial island located in Osaka Bay. This news wasn't music to everyone's ears; the regulatory gambling body in Japan, the SCGA, is currently demanding that MGM's licence be revoked and the construction of the casino resort be indefinitely suspended.
One of the main reasons for the outcry against the new MGM resort in Osaka Bay is the suspicion that the gambling operator has illegally profited from the Japanese market after acquiring the LeoVegas sister sites and using them in the Japanese iGaming market. If MGM is guilty as charged, the company will have violated two articles of Japan's Act on Punishment of Organised Crime policy – how about that for a cultural faux pas? However, MGM is still maintaining that the accusations are unfounded and unacceptable. MGM believes they played by Japan's rules by only localising the sister site of LeoVegas, Royal Panda, in the Japanese market. MGM further emphasised its commitment towards only establishing its brand in legalised and regulated markets.
: For greater scope as a sportsbook, LeoVegas has extended its Kambi deal for the second time. If you have been keeping up to date with all of the new developments with the MGM-owned betting firm, you will already know that the LeoVegas sister sites have already expanded exponentially in recent years, clearly, they won't stop in their expansion mission until they're more expansive than the Atlantic Ocean. After renewing the deal with Kambi, the betting firm now has a multi-year contract with the B2B provider which headquarters in Stockholm. The contract will allow LeoVegas, Bet UK, and Exkpek to continue using Kambi's AI-powered services and state-of-the-art bet builder tools, which means there will be no disruption in the seamless services that the sportsbooks have been providing since they first partnered with Kambi.
The co-founder and CEO of Kambi, Kristian Nylen, commented on the partnership with the flagship bookmaker, expressing the company's delight in the extended deal, as they view the sportsbook Group as a world-leading operator, which boasts an unrivalled track record of success in the industry. Nylen also wanted to affirm how the new contract is a testament to the innovative nature of their pioneering technology and cutting-edge services, which is, in their words, steadily building the next generation of betting entertainment for gamblers across the globe. This year, Kambi has been signing so many contracts it is a wonder that there is any ink left in the company pen; two other major contracts have been signed, sealed and delivered in the past six months, including contracts with LMG Gaming and Warhorse Gaming.
: While the Brazilian gambling industry is far from the most strictly regulated, LeoVegas is attempting to push the growing sector in the right direction after being a dominant part since 2019. Earlier this month, Gambling Insider got the scoop on how the online sports betting operator has joined the Institute of Responsible Gaming in Brazil. The Swedish betting brand may have dared to venture where others were hesitant to, given that the market won't be officially regulated until 2024, but at least the international gambling conglomerate is now playing a proactive role in ensuring that sports bettors and slot spinners in Brazil know which platforms they can turn to for fair and safe play. If enough gambling operators follow their lead, the Brazilian market will finally start to prioritise player safety and sporting integrity.
Other gambling operators and providers now proud members of the responsible gambling institute, otherwise known as the IBJR, include NetBet Group, bet365, Flutter, Entain and the Betway Group. In addition to making all the right moves in Brazil, the LeoVegas sister sites have also recently expanded into Denmark via the exceedingly popular betting brand, Expekt. Additionally, the brand is also putting its own mark on the online betting landscape in Sweden after the firm was granted three brand-new five-year B2B licences. 2023 may just be the year of LeoVegas, especially after the Global Gaming Awards in London in February earlier this year named the site the Online Casino of the Year for the 6th time in a row.
: This week, the CEO of LeoVegas, Gustaf Hagman, sat down with the iGaming Business journalist, Marese O Hagen, to answer the fairly hypothetical question, 'Can LeoVegas help MGM take the Lion's Share?' Of course, even after the downturn in revenue for the LeoVegas brand, Hagman held a fair amount of optimism for the betting firm. Hagman strongly believes that after his flagship brand was part of a major MGM acquisition deal, the sportsbook will be implanted into the industry's consciousness – saying otherwise would have hardly put him in the good books of his shareholders and investors!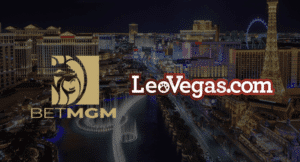 During the interview, Hagman also revealed the lengthy nature of the deal, which left the gambling firm feeling as though the final contract papers couldn't be signed quickly enough. This time last year, MGM made their first bid on the maned betting brand. Following the first bid, it took four long months before the takeover bid was completed in September 2022. During the transitional phase, a sense of stagnation fell over the betting brand, as all they could do was prepare for the acquisition instead of executing anything and getting the bragging rights of being a part of the largest integrated resort groups in the world. Hagman followed that impatient statement by iterating that it was more than worth the wait, and the company's future, which still lingers on the horizon, is expected to be overwhelmingly positive. For the players, there is the anticipation of new games provided by MGM's industry partners, including Push Gaming.
: It didn't seem all too long ago that LeoVegas stated they were incredibly optimistic about their financial future as they headed into 2023. On the 26th of May, iGaming Business revealed that the gambling firm's optimism was somewhat naïve. In the first quarter of 2023, their revenue dipped by 3.5%. During this quarter, the global gambling firm also acquired a new gambling licence in Germany and sold 25% of its shares in the lesser-known gambling platform, BeyondPlay. The shares in BeyondPlay were sold to the investment firm Bettor Capitol for the tidy sum of £1.9 million. Since the end of Q1, LeoVegas has made two more major moves in the iGaming industry by purchasing Push Gaming and working on the final details of the MGM takeover bid.
The loss of revenue may have infinitely more to do with what is going out than what is coming in, judging by the expenses and cost of sales. The LeoVegas sister sites blew £33.7 million in marketing, which is substantially higher than the £19.1 million spent on personnel, and other miscellaneous expenses which totalled £17 million. Of course, there is still plenty of time for the sportsbook to turn its books around in the three remaining quarters of the year, but notably, for any real turnaround or return to 2022 revenues, the gambling firm will need to tighten its metaphorical belt and stop splurging on assets that dampen their financial position in the global market. All in all, in Q3, the bookmaker reported a hefty loss of £9.3 million – hardly small change, by any account.
: This week, the biggest news story in the LeoVegas camp is the launch of one of the new and improved LeoVegas sister sites, Nye Expekt in Denmark. Everyone from SBC News to Gaming Intelligence to Gambling Insider covered the return of the betting brand, which has been absent from the market for the past ten years. The LeoVegas CEO, Gustaf Hagman, spoke on how Expekt is by far one of the strongest brands in the Nordic countries, and how the group is thrilled to relaunch the new site and app, which come suited and booted with competitive odds and a slick user interface. He also gave an insider view into the group's strategy, which mostly revolved around increasing the brand's presence by launching more platforms in more jurisdictions, which sounds like a pretty solid plan by all accounts! Even though Hagman is optimistic about all of the platforms under his management, he is hedging his metaphorical bets more towards sports betting, where he sees the most room for potential growth.
As part of the gambling firm's growth plan, it has also put its name to countless strategic partnerships, including deals with some of the best European football clubs, including Inter Milan FC and Manchester City. Following the announcement of the recent Expekt relaunch, shares in the global enterprise, MGM Resorts International have increased by 2.53% up to £42.19 per share on the New York stock exchange. If there was a time to invest in the company, many believe it is now.
: This week, the Xbox Hub turned its attention away from console gaming and looked into some of the best free spin offers available to slot spinners in Denmark. Before the writers got stuck into which sites offer the best free spin freebies, they alluded to why casino frequenters are so fanatic about free spins, which mostly revolved around the fact that there are seldom any downsides to them; unless you include the wagering requirements and max cashout restrictions, which seriously impede the win potential from them, LeoVegas was listed as the best casino for free spins deals; mostly because all new customers can bank 50 free games just for completing registration and verifying your account; meaning you don't even need to make a deposit to access the free spins. Furthermore, the WR attached to the free games are more than reasonable at just 10x. Typically, you would be expected to wager the free games 30 – 40 times before the funds from them can be withdrawn.
The LeoVegas sister sites were also recommended due to the software providers that are all too happy to platform their games on the site, such as Thunderkick, Pragmatic Play, Play N Go and NetEnt. Once you have made your way through your free spins and are happy with the site, you can make your first deposit which will be matched by 100% up to 1000 DKK. Other sites which were mentioned on the merit of their free spin offerings included Mr Green, which has a very similar no-deposit deal to LeoVegas and One Casino.
: On April 18, Gambling Insider shared the exciting news of how the iGaming developer, RubyPlay, has signed a new partnership deal with LeoVegas. As you would expect from this kind of content partnership deal, the whole back catalogue of RubyPlay games will be available to play across all the LeoVegas sister sites, and every new online slot that the developers churn out will reach the sister site network with minimal delay. The titles will reach the platforms in the sister site family, including Royal Panda, through one of Relax Gaming's content aggregation platforms. After the new deal was announced, the CEO of RubyPlay, Trevor Ginsberg, commented that his team is beyond thrilled to have reached an agreement with the sportsbook casino, who they consider to be one of the most forward-thinking and well-known brands in the business. The RubyPlay team is especially excited about the platform's wide reach across many regulated international markets.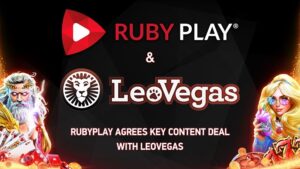 Ginsberg continued by stating that this new content deal reflects the quality of the games that RubyPlay develops after tuning into what players really want. Expanding their player base has always been a massive part of the RubyPlay MO, as has their inclination to put their players first via their intuitively unique games. At the time of writing, there are over 80 games in the RubyPlay portfolio, including the hit online games Shake Shake Money Tree, Diamond Explosion 7s and Royal Griffin. The iGaming developer is also notorious for hosting slot-spinning tournaments on platforms which have integrated their superlative games.
: On April 12, the website Hold the Front Page, which frequently publishes news and resources for journalists in the UK, spread the news of how Sean Martin, the former editor for a regional publisher has quit his position to join up with the sportsbook, LeoVegas. A senior position at the global online bookmaker awaits Martin, who was, until recently, an integral part of the editorial team at The Celtic Way, which is a sister title to the Glasgow-based daily newspaper, The Herald, which always has extensive coverage of the Celtic Football Club, among other things. Although, why his departure is newsworthy is pretty unclear, considering that he only held his editorial position for just over a year. It must have been a slow news week!
In his new role at LeoVegas, he will be in charge of all the sports content for the betting firm. He is also expected to contribute to his former publication on a freelance basis. In a press release, Sean Martin stated that he's genuinely proud of what he has achieved in his short time with the publication and called his team's contribution to Celtic football journalism some of the highest quality around. In his new column, he will continue to write insights and analyses of the matches in addition to spilling juicy insider gossip. He has full confidence in the talented team of contributors as they increase the rate of articles around the football club and looks forward to welcoming whoever steps into his old shoes as the new editor for TCW.
: On March 29, LeoVegas was named the best sportsbook for golf odds and offers for Irish players by talkSPORT. For players in Ireland, the welcome package consists of 3 x £10 free bets after a £10 minimum deposit – which is infinitely more generous than the welcome deal that UK sports bettors can expect! To qualify for the promotion, a qualifying bet on odds of 1 / 2 is required, and this bet must be placed within 30 days of creating a new account and making the minimum deposit. Furthermore, only a select number of deposit methods qualify for this promotion; if you have made your first deposit via Neteller or Skrill, you won't be able to claim the free bet credits. Beyond the welcome package, golf fans will appreciate the number of betting markets; LeoVegas sister sites cover everything from The Masters to the US Open to the Ryder Cup to the PGA tour.
The array of betting options shouldn't disappoint either, especially as bettors can wager on matchups, top 10 line-ups, and outright winners. Furthermore, there are countless offers available, the gambling operator has won countless industry awards and has a reputable licence with the UKGC. The only downside for golf wagering on the sportsbook is that the tournaments are few and far between, but at least you can have fun exploring all the online slot games which are found on the casino side of the sportsbook. Other highly recommended platforms for golf betting include 10bet, Kwiff and Luckster.
: LeoVegas made quite the impression on the writers for the online platform, Mail & Guardian, judging by the position the casino was given in an article that listed the top online casinos for players in Ontario for real money wagers. The article started by revealing that as of the 4th of April, 2022, players in Ontario no longer needed to sign-up for unlicenced and offshore casinos after online casino gambling was regulated and legalised. Following the legalisation, several globally-renowned casino brands were keen to jump into the Canadian province. The only casino that was recommended ahead of LeoVegas was Jackpot City, which features a number of exclusive slot games that only players in Ontario can access. However, there's just one issue, players aren't free to select from titles from a range of different developers, as Microgaming is the only iGaming developer that contributes to the platform.
As for LeoVegas, there are 750+ casino games to choose from, including slots, live dealer games, card games and table games, from seven iGaming developers, including Blueprint Gaming, Relax Gaming, SG Digital, Evolution Gaming and Pragmatic Play. The site is also great for mobile players as there is a native app available in the Apple and Android stores. Ontario players were advised to bank via the e-wallet, MuchBetter, as it is one of the fastest and easiest ways to get your hands on your winnings. However, there is a range of other options available, including iDebit and Interac. If you run into any issues while playing your favourite games, the customer support team is available around the clock.
: This week, Gambling Insider published a complete buyer's guide to Esports betting, covering the size of the market, which jurisdictions it is legal in, and who are the key bookmakers in the relatively new industry. After revealing that video game streaming is only going to get more popular with the rise of streaming sites, such as Twitch, Gambling Insider predicted that betting on the outcomes will see a similar rise in popularity. Some voices are even questioning whether there will be a day when Esports betting takes over traditional sports betting on markets such as football, rugby, cricket, baseball and basketball. Currently, the biggest Esports games that bettors can wager on the outcomes of include Counter-Strike, Dota 2, League of Legends, FIFA, and Fortnight. Several LeoVegas sister sites, including LeoVegas, were mentioned when Gambling Insider covered the biggest platforms for Esports betting – plenty of the smaller sportsbooks are hot on their heels latching onto the Esports betting trend.
Esports betting is completely legal in the UK, however, sportsbooks need to gain a virtual event betting licence to complement their real event betting licences if they want to boast UKGC approval. Over in America, there are only a few states where Esports betting is completely legal, including West Virginia, New Jersey, and Nevada. If you want to know just how big the Epsorts audience has got, in 2022, the audience included over 523 million people. Industry experts are predicting that by 2025, there will be over 640 million global viewers. The majority of that audience currently resides in Asia and North America.
: LeoVegas is set to have an extremely good 2023 after Germany granted the gaming operator a nationwide online slot licence. On March 6th, Casino.org indicated how much of a gamechanger this could be for the company and the iGaming market in general, and noted how it is one of the biggest new moves for the gaming operator since the MGM Resorts International takeover, which officially completed in 2022. After the German Gambling Authority's approval, LeoVegas can now operate in all 16 regions of the country and has given the green light for a systematic iGaming rollout across the country. The recent changes implemented by the GGL, which gave the fractured gambling regulations a more cohesive form, haven't been news to everyone's ears.
At the beginning of the year, there were multiple different regulators overseeing and regulating various gambling activities. Now, the GGL is ensuring all gambling regulations are uniform. However, there is one small caveat, the fresh cohesion brought forth by the GGL does not mean that the individual states in Germany will be forced to allow online gambling, which could make it tricky for the LeoVegas sister sites to fully roll out its operations across the country. However, after a very rocky 2022, the gaming operator is holding out some optimism for the move, especially after the global company reported a loss of £2.7 million last year – despite a 1% increase in gross earnings in Q4 due to the takings from the world cup wagering. It just has to get on the right side of disgruntled German states first!
: As noted by the website Pundit Arena, Shay Given made a bold claim when speaking to LeoVegas about Newcastle United and Liverpool ahead of their weekend match. Although, anyone who has noted Liverpool's recent performances in the league, won't be too shocked by the statement, which was only dubbed bold for clickbait reasons. His 'outlandish' claim mostly revolved around how Anthony Gordon will start ahead of Nunez, while Burn will be ahead of Robertson. Shay Given's statement on how Liverpool seems to have fallen off a cliff to land in a mid-table position won't go down with many Liverpool FC fans, but anyone with any realism about them will be more than forgiving of the Irish Goalkeeper Legend and his candid declarations on the sub-par performance from the reds.
In other LeoVegas news, the sportsbook has sold its BeyondPlay (formerly SharedPlay) share to the investment platform, Bettor Capital. The 25% share sold for £1.7 million. While BeyondPlay held the share, it generated a 73% return on the investment for the investment arm of LeoVegas. A spokesperson for the Swedish sportsbook commended BeyondPlay for their impressive turnaround and noted that they were only just getting started in the finance game, two years on from the inception of the company. Gustaf Hagman looks forward to maintaining a valued partnership with the investment firm, and wished them all the best for their continued growth in the future. While this will be of little consequence to punters who use the bookmaker, it does strengthen the online bookmaker's position in the market.
Can LeoVegas Be Trusted?

★★★★★
LeoVegas is a 3 Star trusted casino.
1. UKGC License

LeoVegas is the flagship site of LeoVegas Gaming PLC, which holds UK Gambling Commission licence 39198.

2. UKGC Fines

LeoVegas Gaming PLC was fined, warned, and had conditions attached to its licence in July 2022 after the regulator identified breaches of licence conditions relating to prevention of money laundering, interacting with customers and identification of customers. The amount of the fine was £1.32m.

3. Customer Service

Live chat and email support is available, but LeoVegas doesn't offer telephone-based support.

4. Trustpilot Score

After more than 4400 reviews, LeoVegas has a below-average rating of 2.7 out of 5.0.

5. Company Location

LeoVegas is based in Malta, but the company is trusted because of its UKGC licence.

6. Visible T&C's

Where promotions are offered, terms and conditions are listed alongside them.

7. Social Media Presence

LeoVegas is very active on social media, with busy accounts on both Twitter and Facebook.

8. Number of Sister Sites

LeoVegas Gaming PLC operates five LeoVegas sister sites at present.

9. Games portfolio

The site does everything in one place, with multiple options for slots, live casino games, bingo and sports betting.

10. Gamstop links

A small GamStop logo and link appears below the "Be Gamble Aware" banner in the footer of the homepage.

Overall SCORE >

★★★

★★ – 3/5 Stars
LeoVegas Review 2023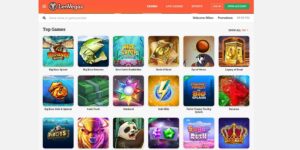 LeoVegas Welcome Offers
As LeoVegas hosts a range of iGaming and betting content, it offers an eclectic choice in its three welcome packages, which ensures that there is something for every new player. For online slots fans, before the first deposit is made, there are 10 free spins on the house! After the first two deposits are made, there is up to £100 up for grabs via a deposit match bonus and 50 more free spins – 35x wagering restrictions apply. For players who want to cash in some free casino chips instead, there is a deposit match bonus across the first two deposits, which can equate to £100 in bonus cash to be used at the live tables. 75x wagering restrictions apply. If you are more interested in LeoVegas sports, there is a profit boost of up to £100 for all new players who deposit £10 or more. New players depositing via e-wallets, including Skrill and Neteller, are excluded from this promotion.
LeoVegas is owned by LeoVegas Gaming PLC
LeoVegas Gaming PLC is one of the leading mobile-friendly casino and sports betting brands, and there is plenty more to the company than its flagship platform. A number of the LeoVegas sister sites are just as reputable, including Royal Panda, Go Go Casino, Live Casino, Bet UK, 21.co.uk, Slot Boss, and something for the more feminine market, Pink Casino. In 2022, LeoVegas Gaming PLC made the news for all of the wrong reasons. The company was hit by a massive fine by the UK Gambling Authority due to their responsible gambling violations. This oversight cost LeoVegas Gaming PLC just over £1.32 million, but that only slightly put a dent in its ever-increasing revenue. Even though the fine and sanction left a lot of players wondering about the credibility and reputability of LeoVegas sister sites, it is worth noting that the Malta-based company has maintained a good reputation with the UKGC since claiming its first casino licence in November 2014.
LeoVegas Monthly Promotions
LeoVegas attracts all kinds of sports bettors, but none more so than football fanatics. At any given time, there is a range of promotions for football bettors to take advantage of. At the time of writing, the most exciting football promotion was the one that celebrated the return of football with a pre-season triple, which can profit boost up to £500. For football fans that consider themselves to be somewhat of an oracle, if you share predictions with LeoVegas, you can win lump sums of cash if you get to the top of the leader board. Additionally, there is always a range of boosted odds on offer to sports pundits.
It is always worth following LeoVegas on social media, especially when they are running their Social Media Free Spins campaigns, which give registered players 50 free spins on the game of the week or on exclusive new releases. For even bigger prizes, LeoJackpots can be just the ticket. Mini, Minor, Major and Mega Jackpots are offered on over 250 of the top online slot games that are 100% exclusive to LeoVegas, and through the jackpots, players can grab up to £8 million in cash. If slots aren't your thing, jackpots can also be banked via the 90 Ball Bingo rooms, which can drop one of three jackpots into players' bankrolls when a full house is achieved. There is also a number of promotions that run across the Live Lightning Roulette rooms, the Live Speed Baccarat rooms, Sweet Bonanza Live, Mega Wheel Live and Pragmatic Play's Blackjack Live.
LeoVegas: Pros and Cons
Pros:
• LeoVegas jackpots on exclusive games.
• 24 / 7 customer support.
Cons:
• Few deposit match bonuses for regular players.
• Slightly awkward user interface.
Featured Slots and Casino Games
Over 30 iGaming content developers contribute to LeoVegas, in the online slot spotlight, there is a range of the classic usual suspects, and colourful new titles, such as Big Bamboo, Monkey Pop, San Quentin XWays, Stack Em, Cherry Pop, Hot Spin Megaways and Chaos Crew. There is also a range of progressive jackpot online slot games from Microgaming's millionaire-making Mega Moolah collection, including, but not limited to Atlantean Treasures Mega Moolah, and the original.
There is also a great range of Must Fall Jackpot online slot games, 53 table games, and a selection of LeoVegas-themed bingo rooms, including Drop Pots, Lion's Roar, Lion on the Line, and Life Begins at Leo. Over in the live casino section, which is separate from the casino, there is plenty of choice between roulette games, poker games, baccarat games, blackjack games and live game shows. For players who like to play it exclusively, there are 18 VIP games. LeoVegas also comes with a simple and beginner-friendly sportsbook, which makes up for the lack of regular sportsbook promotions with incredible odds that are more than competitive. As you would expect, the sportsbook has great coverage of a range of sports, but there is far more focus on Rugby Union, Tennis, Horse Racing and Football.
Deposit and Withdrawal Methods
LeoVegas offers eight deposit methods and six withdrawal methods, amongst the most popular including Neteller, Skrill and PayPal. The minimum deposit and withdrawal amounts are both set to £20, and in terms of payout speeds, e-wallets take 0 – 24 hours, and bank transactions take 2 – 5 working days.
LeoVegas Customer Support and License
The customer care team at LeoVegas is available 24 / 7, and there are plenty of ways to get in touch with the operatives, including live chat, email, and a contact form. Telephone support wouldn't go amiss, though.
LeoVegas sister sites are licenced by the UKGC under licence number 39198. A second licence, held with the Malta Gaming Authority, allows LeoVegas to operate overseas.
LeoVegas – The Verdict
At first glance, LeoVegas is an incredible casino with a range of games which counts over 1,000 titles, 24/7 customer care and flexible banking options. However, the sportsbook casino has garnered a fair number of negative reviews across the internet, and there is no getting around the fact that the casino was sanctioned by the UKGC in 2022 due to its failings in protecting vulnerable players.
What are players saying about LeoVegas?
Here are our condensed/reader's digest summaries of recent player reviews of LeoVegas.
06-Sep-2023 by Leeanne:
I was shocked to find my account suspended when I logged in after three weeks. They claimed it was for a security check but haven't provided any more information. It's incredibly frustrating and unprofessional. – source: TrustPilot
05-Sep-2023 by Yevgeniy:
Withdrawing your winnings is a nightmare. They ask for endless verifications and don't even have a customer service phone line. It feels like a scam to me. – source: TrustPilot
04-Sep-2023 by Charlie:
Depositing money is a breeze, but trying to withdraw it is another story. My account has been locked for a month, and customer service is painfully slow in responding. – source: TrustPilot
02-Sep-2023 by Albert:
The withdrawal process is agonisingly slow. I've been waiting forever to get my money, and it's really frustrating. – source: TrustPilot
31-Aug-2023 by Carol:
They demanded a copy of my old card for verification, which I found to be too much of a hassle. I decided to close my account instead. – source: TrustPilot
30-Aug-2023 by Goodlife:
I spent £9.20 on £0.10 spins and only got a measly £0.33 back. It's a horrible casino experience, to say the least. – source: TrustPilot
30-Aug-2023 by Caroline:
I couldn't withdraw my winnings because they insisted on verifying an old card linked to my Apple Pay. It's ridiculous. – source: TrustPilot
28-Aug-2023 by Zk:
Depositing money is easy, but withdrawing it is a two-month ordeal. I had no choice but to close my account because of this. – source: TrustPilot
27-Aug-2023 by Kaea:
I've had a good experience with quick payouts and a nice variety of games. I'm quite satisfied with LeoVegas. – source: TrustPilot
25-Aug-2023 by Nobody:
The Return to Player rate is laughable. I tried betting in 20-pence stakes and got absolutely nowhere. I'd advise everyone to stay away from this casino. – source: TrustPilot
LeoVegas TV Adverts
2016 – One Dance
Sit back, relax and enjoy the highly immersive casino gaming experience presented to you by the Leo Vegas casino that hosts the largest collection of mobile games in the industry, there are more than 1000 games to be played at the casino all of which can be accessed by simply registering at the casino. Enjoy that exquisite meal while playing the amazing games at this exceptional casino. And there are some great promotions at the casino too that give players an extra edge while having fun at the casino.
2016 – LeoVegas and Limo Television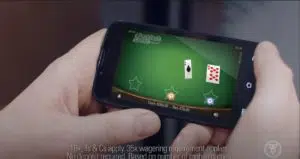 This Leo Vegas TVC showcases how you can experience the premium Vegas gaming experience at the Leo Vegas online casino. And to start you off, the casino has an excellent no deposit welcome bonus to start you off, although this commercial might change in the future. Play all the latest and greatest games at this great casino and witness the extremely realistic gaming Vegas-like experience that this casino presents its players with. Leo Vegas presents itself as the king of mobile casinos because of its top-notch mobile app that can be installed on all sorts of mobile devices from Androids to iPhones.
2017 – Neon and Vegas
This commercial showcases how big this casino is, that its website needs 2 different brand ambassadors to present it to the public, this means the casino can endorse two different things at once, and it pokes fun at this in the commercial too. This advert has also made fun of what happens behind the scenes when making a TV ad such as this one, this irony is what makes the casino stand out and deliver its promotion about the Leo Vegas casino and sportsbook. There's a lot of fun to be had at the casino, and this advert properly showcases that in its funny little advert.
2017 – Gone To Vegas
The Vegas gaming experience is what seems to be the main focus and aim of Leo Vegas because this commercial delivers the same message from the casino which states that players can enjoy the premium Vegas gaming feeling without having to go there by simply enjoying all the games through the Leo Vegas mobile casino. The ad stars Lee Brace who's known for his acting roles in movies like Who is Alice and Brash Young Turks.