Superb Bet
Superb Bet sister sites include Big Wins, Winner Casino, Golden Lion, Ocean Breeze Casino and Spicy Jackpots.
Superb Bet (superb.bet) is operated by Mad Entritanment DS DV, which is based in Curacao.
Sites like Superb Bet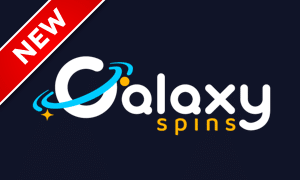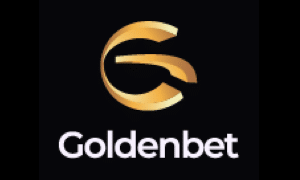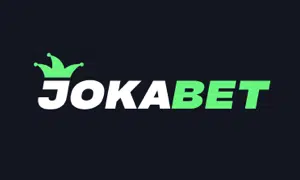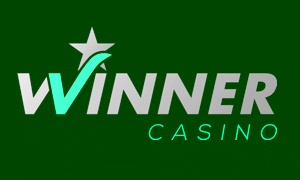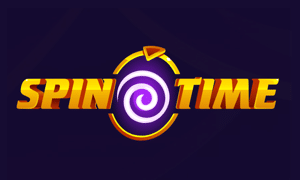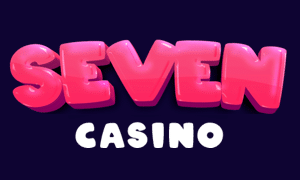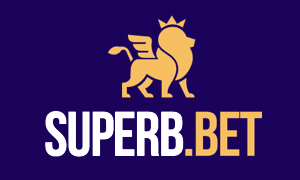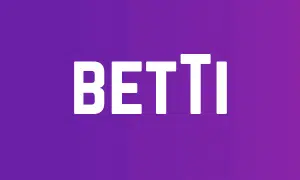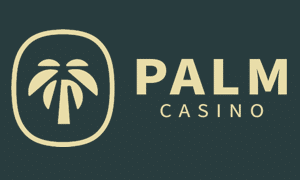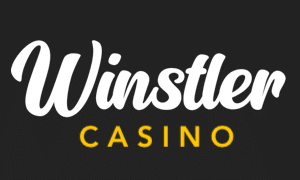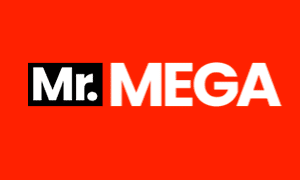 Superb Bet Sister Sites
SUPERB BET IS NOT COVERED BY A UK GAMBLING COMMISSION LICENCE.
The Superb Bet sister sites belong to an interestingly-spelt casino network company called Mad Entritanment DS DV, which is based in Curacao (with connections to another company based in Greece). It's notoriously difficult to find information about Curacao-based casino operators, so while we've done as much as we can to ensure that the list of Superb Bet sister sites we've presented you with here is complete and correct, we can't be one hundred per cent sure. It's possible that there are a few more out there.
As is almost always the case with casino network companies and casinos based in Curacao, none of the Superb Bet sister sites have a UK Gambling Commission licence. That doesn't necessarily mean that it isn't safe for you to play at Superb Bet, but if you're going to do so, remember that you play at your own risk. If something goes wrong, you have far fewer protections and guarantees than you would if you were playing at a UKGC-registered site.
Ocean Breeze Casino
The "signature style" of the Superb Bet sister sites, of which Ocean Breeze Casino is a perfect example, is evident throughout their design. You'll find that all the casinos on this platform have plenty of elements in common. This uniformity can be credited to the blueprint used by the Curacao-based casino network company for their casinos' design and creation. Template-driven casinos aren't a bad thing, though. In fact, many UKGC-registered casinos which use templates are arguably less attractive and mpressive than those made by Mad Entritanment. The flipside, however, is a feeling that there's a lack of variation when bouncing between the Superb Bet sister sites.
Even with the "uniform" appearance across the network, there's more to the casinos than aesthetics. The sites diverge considerably in terms of promotions and perks. For new players, the eye is instantly drawn to Ocean Breeze Casino's generous welcome promotion, potentially worth up to six thousand pounds in bonus funds for those who have the means to maximise their initial deposits. Such an offer is sure to be a lure for big spenders. While Ocean Breeze Casino may not be revolutionary, its promotional offerings pack a punch.
Winner Casino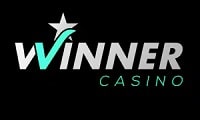 Winner Casino is something of an oddball among the Superb Bet sister sites. You'll notice from looking at its URL that it has a "1" in there (winnercasino1.bet). That hasn't always been the case. This is actually the second incarnation of the same casino, the first of which could be found at the easier-to-remember address winnerscasino.bet. While we can't say for sure what the reason for the closure and reopening was, we've heard that the old casino had run into issues and had stopped paying players. If so, that could be cause for concern about the idea of playing at the newer casino.
In all honesty, you wouldn't be missing out on too much if you skipped this member of the Superb Bet sister sites family. It has a massive welcome promotion, but it's the same massive welcome promotion that most of the casinos on the Mad Entritanment platform offer. It has a sportsbook, but again, so do plenty of the other casinos on the network. If Winner Casino has customer service problems – which, again, we can't say for sure – then simply play at one of the other casinos on the platform.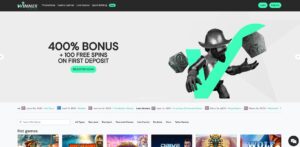 Golden Lion
Is it an absolute truth that casinos and betting platforms with adorable animal mascots always outshine those lacking such an attractive feature? Not necessarily, but it does hold true more often than not. Golden Lion isn't unique in adopting a lion as its mascot, nor is it the only Curacao-based casino with the name "Golden Lion." However, its attractive appearance and remarkable perks for players help it rise above these potential hindrances. The 400% matched deposit welcome offer at Golden Lion surpasses what you would typically expect at most of the Superb Bet sister sites.
The more-than-ample welcome bonus isn't the only distinguishing factor for Golden Lion in the family of  Superb Bet sister sites. The sportsbook is another critical aspect to consider. Although it's expected that all iGaming platforms on this network offer around 1200 slots and a wealth of live casino games, the presence of a sportsbook often separates the average Superb Bet sister sites from the top ones. In this context, Golden Lion distinguishes itself as one of the network's standout performers.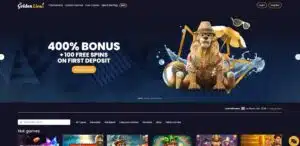 Spicy Jackpots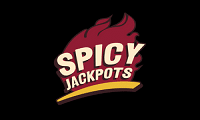 Just like the other Superb Bet sister sites, Spicy Jackpots' affiliation to the Mad Entritanment platform is clear to see at first glance. At the same time, a cursory look also reveals that there's more depth to this iGaming site when compared to many others on the platform. A few of the other Superb Bet sister sites feature a sportsbook, but Spicy Jackpots elevates it to a standout aspect. The first massive banner promotion that scrolls past on the homepage features an image of England superstar Declan Rice, signaling the availability of football betting and establishing it as a central component of the site.
Despite its name, "Spicy Jackpots" is not exclusively about sports betting; far from it, in fact. The site has a strong emphasis on slots, serving as a paradise for competitive slot players. There's a designated area on the Spicy Jackpots homepage where players can register for or stay updated with the latest tournaments at the casino. These tournaments, with their significant prize pools, ensure loyal players' regular returns. Among the Superb Bet sister sites, Spicy Jackpots might just be the most versatile.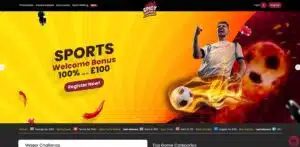 Big Wins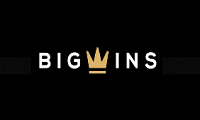 Determining which of the Superb Bet sister sites was the first to go live is challenging, as they sometimes emerge and vanish at the drop of a hat. However, the prevailing belief is that Big Wins has maintained an online presence longer than the others, positioning it as the de facto flagship of the casino network. We're uncertain whether the owners view it as their primary casino, but its highly generous welcome promotion hints that Big Wins is a big deal in the eyes of its operator. At Big Wins, new players stand to receive thousands of pounds in bonus money, largely due to substantial deposit boosts. You have to spend big to land big bonuses, but the opportunity is there.
While we generally don't question the value of bonuses so long as the terms and conditions are fair, Big Wins falls short by not extending its promotional efforts beyond the initial welcome. The casino pulls out all the stops to lure new players, but the absence of many – or any – subsequent promotions to reward loyal customers is noticeable. This critique could equally apply to numerous other Superb Bet sister sites, but it doesn't make the lack of consistent promotions any easier to understand.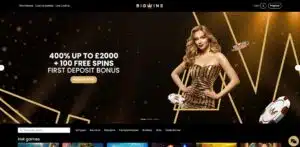 Superb Bet Review 2023
Superb Bet is neither the biggest nor the best-known of the casinos on the Mad Entritanment DS DV platform. You'll find bigger perks and promotions at several of the Superb Bet sister sites and perhaps broader portfolios, too. Does that mean that Superb Bet has nothing to offer? Not necessarily. Read on to find out more.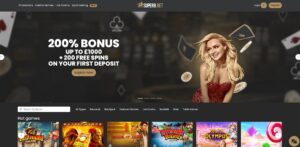 Superb Bet Welcome Promotions
The Superb Bet welcome promotion is spelt out right across the centre of the casino's homepage. It's a 200% matched deposit boost on first deposits, with a maximum value of £1000. The promotion comes with two hundred free spins, which can be redeemed on one of the casino's top slots games. Some of the Superb Bet sister sites offer bigger first deposit bonuses than this, but it's still a fairly substantial sign-up bonus with an associated wagering requirement of x50. Admittedly, that wagering requirement takes some of the shine off it.
Ongoing Promotions
Rather than having ongoing promotions in the strictest sense, Superb Bet instead offers an extended welcome promotion. We've already covered how the casino handles first deposits, but there are actually boosts and rewards available for deposits one through six. The second, third and fourth deposits new players make at Superb Bet attract a one hundred per cent boost up to a maximum of £1000, while deposits five and six are boosted 50% up to a maximum of £500. The minimum qualifying deposit for the boost is £20 each time, and the wagering requirement remains set at x50 throughout. Deposit two comes with a further one hundred free spins, whereas the following four deposits come with fifty free spins each.
Despite the fact that Superb Bet has a sportsbook and a name that suggests that it's more of a sports betting site than it is a casino, there are no promotions at the site for sports bettors – not even a free bet as a welcome bonus. You won't find any loyalty rewards at this casino, either. The extended welcome promotion is all you get.
Superb Bet Pros and Cons
Pros:
The total amount of bonus cash available as part of the Superb Bet welcome promotion is £5000. The terms and conditions attached to the offer might not be perfect, but not many casinos put so much money on the table for newcomers.
If you find yourself in need of assistance at Superb Bet, you should be able to access live chat customer support at any time.
Cons:
Superb Bet has the obvious disadvantage of belonging to an operator that doesn't hold a UK Gambling Commission licence. Without this licence, it's impossible to ensure the safety of any UK-based player who chooses to play at the casino.
Withdrawal options at the casino are limited, and none of them allow for instant withdrawals to be made. You may find yourself waiting a while for your cash.
Top Games at Superb Bet
iGaming sites with the word "Bet" in their names tend to lean more heavily towards sports betting than casino gaming. Superb Bet bucks the trend in that respect because while it might have a sportsbook, it's primarily a casino site – one where slots are given greater prominence than live dealer games. These were the top slots at Superb Bet when we visited the casino to write this review.
Big Bass Splash: Big Bass Bonanza is the fishing-themed slot game that crowned Reel Kingdom as the ultimate expert of the genre, and Big Bass Splash is the game that further solidified their eminent position. This outlandishly fun slot game, released in 2022, builds upon the exaggerated fishing amusement of its predecessor by dialling up the excitement. Players can "catch fish" using unconventional tools, like bazookas and dynamite. The game also features collectable wild symbols that amplify the potency of the free spins feature. Additionally, the maximum win has been raised to x5000, surpassing that of the original game. With a 95.67% RTP and high volatility, Big Bass Splash is a popular choice.
Book of Sun – Multi Chance: While Egyptian-themed slots games are and seemingly always will be popular, some Egyptian-themed slots are more popular than others. 3 Oaks' Book of Sun: Multi Chance isn't one we're accustomed to seeing in the "most popular" sections of online casinos, but that just goes to show that players at Superb Bet have minds of their own. It's a fairly basic slots game with 95.4% RTP and average volatility, but with a potential maximum win of x10,000 against stake and expanding symbols during the free spins feature, perhaps we shouldn't be surprised by its popularity after all.
Book of Dead: Book of Dead by Play'n Go is a massively popular slots game set in the mysterious world of ancient Egypt – and an Egyptian-themed game we're far more used to seeing in such a prominent position. Players join the explorer Rich Wilde on his quest for hidden treasures amid symbols of mythic gods and elusive artefacts. With an RTP of 96.21% and high volatility, this game presents a tantalising blend of substantial returns and nail-biting suspense. Engaging features like free spins and expanding symbols add layers of excitement, enhancing the player's journey through this timeless civilisation. Book of Dead offers an immersive gaming experience that beautifully showcases Play'n Go's knack for creating compelling slots..
Withdrawal Processing and Support
Unusually, Superb Bet doesn't allow withdrawals through a debit card. To access your winnings or funds, you have the choice of using a cryptocurrency wallet (with Bitcoin being the casino's favoured method) or opting for one of the four available bank transfer methods. Withdrawal transactions are capped at a maximum of £5000 each and take between 24 to 48 hours to process. The exception is that withdrawals through Expay are limited to £2000. It's worth mentioning that instant withdrawals are not a feature offered by Superb Bet.
Customer Support and Licensing
Superb Bet provides customer support through a live chat service, touted as available 24/7. If you don't mind a longer response time, you can reach out to them via email at [email protected]. The casino states it holds "Master Licenses" from regulatory bodies in Curacao and Greece, but these aren't widely respected. Possessing a license from either the UK Gambling Commission or the Malta Gaming Authority would significantly enhance Superb Bet's credibility.
Superb Bet – The Verdict
There isn't much to pick between a lot of the Superb Bet sister sites. Of the few differences that exist between them, welcome promotions and bonuses are usually the defining factors. As such, we can't say that Superb Bet is one of the better casinos on the platform purely because it doesn't have the promotional might of, for example, Winner Casino. If you like the general style of the casinos on this network, though, there's no reason why you shouldn't also enjoy Superb Bet.
What are players saying about Superb Bet?
Here are our condensed / readers digest summaries of recent player reviews of Superb Bet.
24-Jun-2023 by Paul:
Warning: The games at this casino are cloned. Some of them even still have "DEMO" visible on the screens when you play them. I told them this when I closed my account with the casino, and they didn't even try to dispute it. I lost a lot of money here; don't let it happen to you. – source: TrustPilot
09-Jun-2023 by Peter:
This is the worst casino I've played at yet. I tried to close my account, and I was asked to send an email to an address that didn't exist. The customer support is the absolute worst. The casino needs reporting. – source: TrustPilot
05-May-2023 by Omar:
I tried to make a deposit of £20 at this casino, but £300 came out of my account charged to a company called "BSsystems." Definitely a scam site.  – source: TrustPilot
23-Apr-2023 by Hendy:
I had to ask for my account to be closed multiple times before they eventually did as I asked. I'm still owed the withdrawal I asked for at the time. Each time I conducted a transaction with this casino it came up under a different name on my bank statement. Total rip-off site. – source: TrustPilot
10-Apr-2023 by Paul:
The only thing Superb Bet is superb at is stealing money. The slots aren't set at the manufacturer's RTP, and all the scatter rounds have been removed. It's no wonder they offer so many deposit bonuses – you can't win anything from the games. Don't fall for this scam. – source: TrustPilot