White Hat Gaming Casinos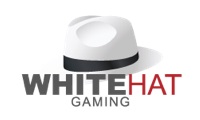 White Hat Gaming Limited operates over 30 online casinos. The top White Hat casinos include Dream Vegas, Grand Ivy, Playzee, 21 Casino, Casimba, Captain Spins, Slot Planet and more.
White Hat Gaming Limited is based at Cornerstone Business Centre, Mosta, MST 1180, Malta.
Similar to White Hat Casinos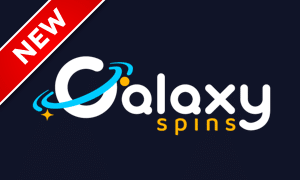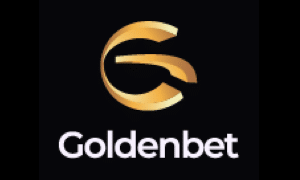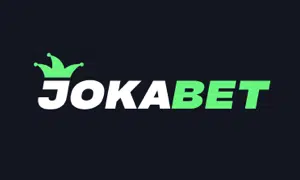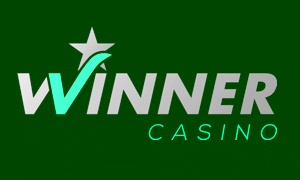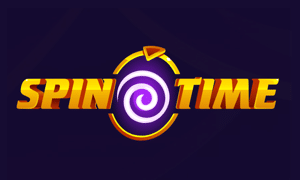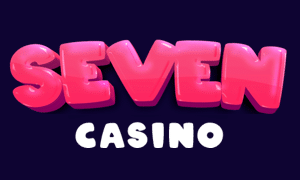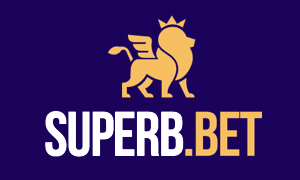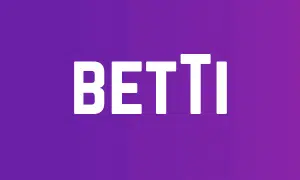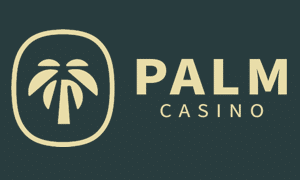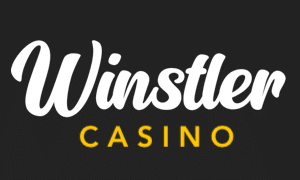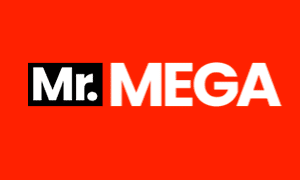 White Hat Gaming Casinos 2023
There are more than thirty White Hat Gaming casinos as of 2023. We've picked some highlights from the range for you here, but there's an extended list of every casino on the White Hat Gaming sister sites platform at the bottom of this page.
Dream Vegas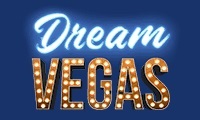 We've all seen online casinos with a Las Vegas theme before, and if you're an experienced slots and casino player, you've probably seen dozens of them. You might never have seen one quite as pretty as White Hat Gaming Limited's Dream Vegas casino site, though. Good looks are common on this casino network, but Dream Vegas is special even by White Hat Gaming's high standard of aesthetics. The site's neon logo is perfect for the theme, and while the casino's animated background might take a moment or two to load, it's an impressive site by the time it's finished. We only wish someone had put as much thought into font sizes as they did into graphics, as the text that accompanies the Dream Vegas welcome offer on the homepage is so small that it's almost impossible to read. Casino games from more than one hundred providers are available at this casino, meaning that players aren't going to be short change when it comes to options or variety. The overwhelming majority of the games here are slots, which seem to keep loading forever as you scroll down the homepage, but links at the very top of the site take you to the Dream Vegas live dealer and alternative games sections. It's a classy-looking casino site, and it's no wonder that it's as popular as it is.
Grand Ivy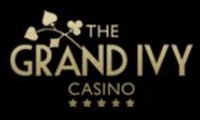 The idea behind White Hat Gaming's Grand Ivy casino is that it simulates the experience of going to a real-life casino inside a five-star hotel. You'll become accustomed to the five-star idea very quickly, as the casino's logo plus a twirling five stars appear as a loading screen when you move between any of the site's pages. It looks good, but it gets old very fast and feels like an unnecessary delay. Small gripes aside, this is another aesthetically-pleasing, classy-looking casino site from White Hat Gaming. It's so convincing that you could easily believe that the Grand Ivy casino is a real place, and this is its official website. The authenticity of the site is helped in no small measure by the fact that the live dealer section, which is mostly supplied by Evolution, is placed front and centre on the landing page. While Grand Ivy doesn't specifically tell us how many casino games it has to offer, it's clear from the side menu that there's more than enough to keep players entertained. New games are listed first on the menu, followed by popular online slots, all slots, live dealer games and then blackjack, with the list continuing down to poker, scratch and fun games, and a choice of games listed by provider. Again, though, we have to take issue with font selection and text size. You'll need to use your zoom tool to assess the terms and conditions of the promotions before you decide whether to accept them, and that's far from ideal.
Playzee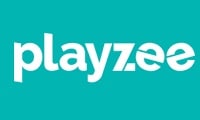 We imagine that most of our readers are familiar with Playzee, which is one of the UK's most popular online casinos and, in the eyes of many people, the flagship casino site of White Hat Gaming Limited. Playzee doesn't attempt to bowl visitors over with flashy graphics but instead prefers to go with a charismatic and fun theme starring a stereotypical "mad professor" character as the Playzee mascot. He is, we're told, called "Professor Zee," and he wants us to "enjoy zee games." The puns continue elsewhere on the site, with the casino game portfolio listed from "A to Zee" even though this is a UK casino, not an American one. This would be a good time to mention that almost all of the casinos on the White Hat Gaming Limited network – including all of the premier sites – have access to a massive progressive jackpot pool which, at the time of writing, holds in excess of £25m. Several online slots offer seven-figure prize pots of their own, meaning that Playzee and its sister sites are good places to come for high-rollers and jackpot chasers. Playzee is prouder of its welcome offer than most online casinos are – so much so that it pops up as a banner at the bottom of the homepage, and you have to click to dismiss it if you don't want to register or take advantage of it. Still, that's a minor niggle, and it's not hard to see why this is thought of as being close to the pinnacle of the White Hat Gaming casinos.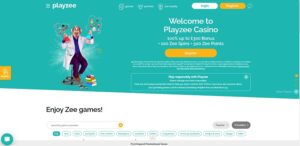 21 Casino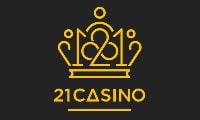 21 Casino claims to host "the most popular slot machines" in the United Kingdom. That might well be true, but so do most other White Hat Gaming Limited casinos. This is a slot with a vaguely regal theme and a strongly traditional atmosphere, so it's probably not going to make your list of top casinos if you're the type of player who prefers modern, arcade-style casino games with elaborate bonus features and 3D graphics. Instead, the focus at 21 Casino is on time-honoured online slots like Book of Dead and on casino favourites like roulette. It's a simpler, more reserved casino site than the likes of Dream Vegas and The Grand Ivy casino, so it demonstrates the range and depth of the White Hat Gaming casino family. The biggest promise that 21 Casino makes (other than the one about having the UK's most popular slots) is that members have access to real dealers and real tables. Again, this isn't so much a boast as a confirmation that 21 Casino offers many of the same things that any top-ranked UK casino would be expected to have. What we're getting at here is that there's nothing about 21 Casino that makes it feel special, but that's not the same thing as saying it's a bad online casino. It just doesn't stand out from the crowd of the other White Hat Gaming sister sites.
Casimba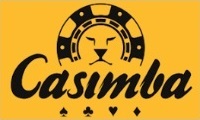 With a roaring lion at the centre of its logo, you might think that White Hat Gaming's Casimba casino has drawn inspiration from the world-famous logo of the MGM movie studio. It might well have done, but at least some of its inspiration has also come from the Disney classic "The Lion King." It was a childhood favourite for many of us, so of course we remember that Simba was the protagonist of the tale. Using a lion mascot and having the word "Simba" appear in the name of Casimba is about as close as a casino can get to infringing on Disney's copyright without hearing from the entertainment company's lawyers. We're spending so much time talking about the theme because this is, much like 21 Casno, a fairly unremarkable site. There's nothing in the way of theming, the background is a plain shade of dark grey, and the layout is a little drab. Looking over the gaming portfolio, we can see that Casimba has many – if not all – of the same games as Playzee and the more popular sites on the network, but it presents them with less flair and feels all the poorer for it. Still, if you're hopping from one site to another and you want to make sure you'll still have access to all your favourite games, that shouldn't bother you too much.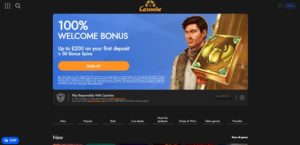 Captain Spins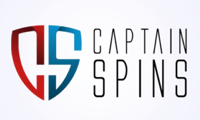 Captain Spins is another White Hat Gaming Limited casino site that sails fairly close to the wind when it comes to taking obvious inspiration from movies. With the red, white, and blue colour scheme and the fact that Captain Spins is a dead ringer for Chris Evans, you don't need to have an extensive knowledge of the Marvel Universe to know that Captain Spins casino is inspired by "Captain America." There are far worse places to look for a theme, though, and it's certainly been a hit with players. We wouldn't normally talk about welcome offers when giving brief overviews of casinos, but the standing Captain Spins welcome offer of 520 free spins has been around since 2019, so after three years, it's as close to permanent as any welcome offer in the business. It's worthy of note because it's such a high number. The Captain Spins character is more than a mascot at this casino – he's your host and your guide to the site. He even provides you with a superhero-like "control centre" from which to manage your account and accept or decline personalised promotions. New deals are promised on a daily basis, and new casino games arrive every week. Whenever they do, they add to a collection that already stands at more than three thousand. If you're not tempted by any of the promotions available at the time of your visit, you can check the promotions calendar to see if there's anything more suited to you coming up in the near future.
Jonny Jackpot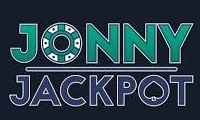 Jonny Jackpot is another character-driven online casino site from White Hat Gaming Limited, although it doesn't have quite the visual flair or adventurous theme that you'll find at Captain Spins. Instead, Jonny Jackpot is a bearded man in a suit welcoming you to his casino. The way he's stood at the door makes him look more like a bouncer than a host, but we digress. Jonny Jackpot offers us thousands of games to choose from and almost matches Captain Spins by offering five hundred free spins as part of the casino's welcome package. One thing that Jonny Jackpot has that some of the White Hat Gaming Limited casinos lack is a VIP loyalty reward scheme, which gives players a reason to hang around after they've used their welcome bonus. They can spend that time chasing the massive jackpot pool that we mentioned earlier or checking out slots like Fat Drac, which you won't necessarily find elsewhere. The search function at Jonny Jackpot should help you to find just about anything you're looking for, and you can always search by provider if you have a particular favourite and aren't interested in playing slots or games made by anybody else.
Jackpot Village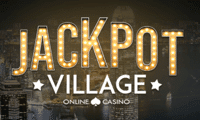 They say it takes a village to raise a child, but does it also take a village to win an online slots jackpot? If you're likely to find out anywhere, it's at White Hat Gaming's Jackpot Village casino. This is a return to the "blow them away with graphics" approach of Dream Vegas, but we think it's actually Singapore rather than Vegas that's depicted in the background of the casino's homepage. Gone are the exuberant welcome promotions of Captains Spins and Jonny Jackpot, but you still ought to be able to find a modicum of a red carpet offer available here if you don't like the idea of joining a casino without getting a little something extra in return. Once you've scrolled beyond the splash banner, you'll find that Jackpot Village isn't quite as well-decorated as the flashier casinos in the range, as it defaults to the plainer style of 21 Casino below the big banner. Jackpot Village is so similar to the other second-tier sites in the White Hat Gaming family that it's impossible for us to say whether it's better or worse than the others in that category we've looked at, but what's impressive is the consistency of the casinos. There are a few average ones in the range, but there are certainly no bad White Hat Gaming casinos among the network company's top sites.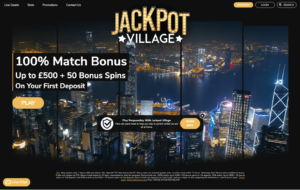 Temple Nile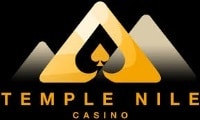 Queen Cleopatra herself welcomes you to Temple Nile, which is (unsurprisingly) an Egyptian-themed online casino from White Hat Gaming. Rather than giving us a static image of Cleopatra to admire, Temple Nile's marketing team hired an actress to dress up as the legendary leader to film a brief pose in front of a green-screened rendition of the pyramids. The video quickly gives way to footage of the live dealer games at Temple Nile, followed by a brief look at some of the most popular online slots. It's like watching a silent commercial for the casino before you decide whether or not to join it, and we have to concede that it's effective even though it's not the fastest-loading casino homepage we've ever seen. The Egyptian theme is the second most popular location-based theme in the online casino world after the Irish theme, so more than one casino uses it. It's highly unlikely that you'll find a better-looking Egyptian-themed casino than Temple Nile, though, and that comes back to what we said right at the beginning of this list about White Hat Gaming being particularly good with graphic design. The VIP rewards at Temple Nile provide access to the "Temple Bazaar," within which activity days, shopping vouchers and even luxury holidays are available as prizes.
Slot Planet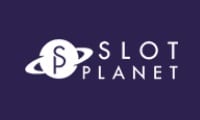 Slot Planet takes the opposite approach to most White Hat Gaming Limited casinos. It doesn't play a video when you arrive at the casino's homepage, nor does it load a massive banner graphic. Instead, we have a very basic purple-and-black depiction of the night sky with moons and planets in it, a brief explanation of the welcome offer, and then an invitation to "start playing right away." Anyone who arrives on Slot Planet should be able to register and start making bets within about two minutes so long as they follow the fast route offered by that feature, and that alone might have some appeal to players who care little for niceties and just want to start spinning online slots reels as quickly as possible. Slot Planet promises players "the best slots in the galaxy" and backs that statement up with a catalogue of over 2500 games, joined by more every week. New promotions are also added every week, and the site occasionally hosts tournaments and special events that pit players against each other for additional prizes. Slot Planet is virtually a whole planet built for people who love online casinos, and you don't even have to climb inside a spaceship to get there. You don't have to be a sci-fi or science nerd to enjoy Slot Planet, but we imagine you might have extra fun if you are.
About White Hat Gaming Limited
White Hat Gaming Casinos History
Like many casino network companies, White Hat Gaming was founded in Malta and still has its headquarters on the island. It's a convenient place for casino companies to go – even those that are technically UK-based – because of the advantages that it offers in terms of licencing and taxation. You'll find that a lot of the UK's biggest casino network companies are actually based in Malta, and that's not a coincidence. White Hat Gaming was relatively late to the online slots and casino party, opening its doors in 2012. It's been making up for lost time ever since, with more than thirty White Hat Gaming sister sites to its name and ambitions to open many more in the future.
Since opening its first office in Malta, White Hat Gaming has gone on to open additional offices all over the world. You'll find one of them in London, but there are also White Hat Gaming premises in Cape Town, Gibraltar, and Chicago. The Chicago office is likely to be the key to the company's ambitions to enter the emerging American sports betting market, which we'll be talking about in more detail later. More than six hundred people are employed across those offices, working on a platform that involves more than three thousand casino games, 120 content providers and developers, and a number of white-label casino partners. This is a big business and has made over £40m in revenue during the past financial year. That number is only likely to increase in the future, as this is a company that's far from done in terms of expansion and growth.
What White Hat Gaming Limited Does
The best place to look for information about White Hat Gaming is the official White Hat Gaming Limited website. It's as slick as you'd expect from a casino network company that's so well known for the high-quality graphics you'll find at its casinos and serves as an impressive advertisement for White Hat Gaming both as a place to work and as a partner to do business with for anybody thinking of opening a white-label casino site. The company views its iGaming platform as a market leader, citing the reliability, security, and scalability of its model as the reasons why. The entire White Hat Gaming Limited platform is built on proprietary software, so the company isn't reliant on anybody else to build or provide tools for them for their core services. They occasionally call on third parties for sportsbook support, as White Hat Gaming doesn't have an in-house sportsbook platform.
The approach White Hat Gaming takes to working with customers and clients is as a partnership. They're selective about who they work with, so not everybody who approaches them ends up becoming a partner. The business is built around creating long-term relationships, so if White Hat Gaming doesn't think it can get on with you in the long term, it won't get involved in anything at all. Once it's chosen a long term partner, it works with them to create bespoke solutions, ensuring that the white label services it provides to one company are different to the white label services it provides to another.
Sportsbook provision is a big part of what White Hat Gaming Limited offers to its customers, which is quite a surprise when you consider that there isn't a sportsbook attached to any of the network company's UK casino sites. Instead of providing these services themselves, White Hat Gaming works with a partnered company called Kambi, with which they profess to have a deep and close relationship. The White Hat Gaming – Kambi partnership powers the sportsbook of Barstool, which is one of the biggest sports betting brands in North America.
White Hat Gaming Limited Licenses
There's nothing more critical to the well-being of a casino network or a casino operator than its licences. The licences an operator holds determine where it can or cannot work, and if it doesn't have any licences, it might struggle to operate anywhere at all. Some licences, though, are better than others. There are a lot of casinos out there running on nothing more than a Curacao licence, which is such a weakly-regarded regulator that any casinos holding that licence are technically barred from the UK market. The most respected licences in the industry are those provided by the UK Gambling Commission and the Malta Gaming Authority. White Hat Gaming Limited holds licences with both, but those aren't the only licences that it has.
In addition to having its UK and Malta licences, White Hat Gaming limited holds a licence to operate in Sweden. Sweden is an increasingly important European market as far as the casino industry is concerned, and having a licence to trade there is a major boost for any casino company. Of more interest, though, is what White Hat Gaming Limited is up to in the United States of America. We mentioned earlier that the company is keen on expanding its sportsbook operations across the USA as more and more states open up to sports betting, and White Hat Gaming hasn't been sitting on the sidelines waiting for opportunities. It already holds licences to offer a sportsbook in Indiana, Virginia, West Virginia, and Pennsylvania. In addition to being active in those states, it's active in Illinois, Arizona, Colorado, and Michigan after gaining temporary licences while under consideration for permanent ones. New Jersey, Tennessee, and Louisiana also allow White Hat Gaming to trade because they don't require state-specific licences to be granted. This new frontier could be worth enormous sums of money to the company, and so if White Hat Gaming Limited becomes successful in the USA, it could make them an even bigger deal in the UK.
Not every interaction that White Hat Gaming Limited has had with a regulator has been a positive one. In January 2021, the company agreed to make a payment to the UK Gambling Commission in lieu of a formal fine after the regulator identified concerns with the company's handling of seven customer accounts. The UKGC found that the customers were at high risk of either money laundering or developing problem gambling issues and that White Hat Gaming's existing processes were inadequate because they didn't spot or prevent these issues from occurring. In one case, a customer lost more than £70,000 over three months, but the company didn't intervene. Another customer lost £50,000 in just six hours, while a third lost £85,500 in under two hours. In each of these instances, the regulator found that White Hat Gaming Limited hadn't followed its social responsibility codes. The total amount paid by White Hat Gaming in relation to the failures was £1,334,053.18, which the regulator passed on to the National Strategy to Reduce Gambling Harms.
Latest White Hat Casinos News
White Hat Gaming Limited is already one of the most successful casino network companies in the UK, but the past twelve months have seen the company solidify that status and start thinking about new frontiers. The business signed off 2021 in style after being named "White Label Supplier of the Year" by the SBC Awards ceremony in London. The high-profile trophy came hot on the heels of a pair of "silver medal" awards in recognition of the company's "rising star" status in the United States of America when the SBC North America Awards were held the previous month. Andy Whitworth, who was the company's CCO at the time but rose to CEO in March 2022, said at the time that the award was an enormous honour and paid tribute to White Hat Gaming's development teams and global white-label partners.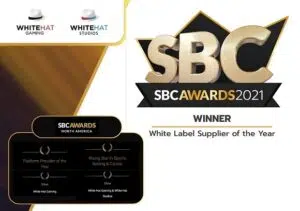 It seems that White Hat Gaming Limited took those November 2021 awards as an invitation to go further in America. In June 2022, the company announced that it had signed a deal with PlayEagle.com in Michigan. The terms of the deal will see White Hat Studios – the in-house slots and casino games developer of White Hat Gaming Limited- supply PlayEagle.com with exclusive content in Michigan, which has recently relaxed its stance on iGaming. One month later, Andy Whitworth says the potential for iGaming to take off in North America had never been clearer. While simultaneously announcing BetMGM as another US-based partner, Whitworth said to Gambling News that now six states have opened up to online casinos, it's inevitable that more will follow. White Hat Gaming has developed a "travelling wallet" for US-based players, allowing them to move between verticals when going between states and retain their balances without having to transfer funds manually. It's the only service of its kind in the USA and bodes well for White Hat Gaming's future in that part of the world. No matter what happens in the new frontiers of the US, though, the UK will remain a significant priority for the business.
Full List of White Hat Gaming Sister Sites
Active White Hat Gaming Casinos
These White Hat Gaming sites are owned and operated by White Hat Gaming Limited directly.
White-Label White Hat Casinos
These casinos are operated by White Hat Gaming Limited on a white-label basis with the involvement of third parties.
21 Casino (21casino.com)
Barz (barz.com)
Captain Spins (captainspins.com)
Casimba (casimba.com)
Dream Vegas (dreamvegas.com)
Grand Ivy (grandivy.com)
Jackpot Village (jackpotvillage.com)
Jonny Jackpot (jonnyjackpot.com)
Miami Dice (miamidice.com)
Playgrand (playgrand.com)
Playzee (playzee.com)
Reel Island (reelisland.com)
Slot Planet (slotplanet.com)
Slots Cafe (slots.cafe)
Spin Land (spinland.com)
Spin Rider (spinrider.com)
Spin Station (spinstation.com)
Temple Nile (templenile.com)
Inactive White Hat Gaming Casinos
There are only four inactive White Hat Gaming sites as of the time of writing, which are 666 Casino (666casino.com), Dream Jackpot (dreamjackpot.com), Fruity Casa (fruitycasa.com) and Klasino (klasino.com).