Dream Vegas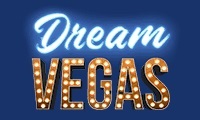 Dream Vegas sister sites include Klasino, Casimba, Temple Nile, Spin Yoo Casino, Barz Casino, 21 Casino, Hello Casino, Reel Island and many more.
Dream Vegas (dreamvegas.com) is operated by White Hat Gaming Limited, Cornerstone Business Centre, Mosta, MST1180, Malta.
Sites like Dream Vegas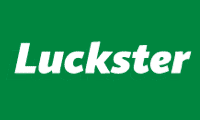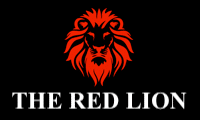 Dream Vegas Sister Sites 2022
Klasino

Klasino is an online casino that's "Klas" by name and classy by nature. It was launched at the same time as Dream Vegas, and so in that respect can be considered among the closest of all the many Dream Vegas sister sites. The design of Klasino is highly modern, with a fast-moving video package on its homepage intended to dazzle players with details of the welcome offer and all the free spins that come with it, along with a peek at the site's live casino options. Even though the Klasino live casino hogs a lot of the promotional space, it's clear that online slots are also a big part of the Klasino package, with dedicated sections for "must go" and "Drops & Wins" jackpot games. Klasino is elegant, easy to use, and visually impressive. This has to be considered a strong casino site.
Temple Nile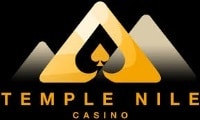 Temple Nile manages to look even more upmarket than Klasino does, and that's really saying something. The designers who put Temple Nile together went as far as dressing an actress up as Cleopatra and filming her standing in front of the backdrop of the pyramids. This is the slickest Dream Vegas sister site when it comes to presentation, with the entire landing page of the site given over to a looping video promotion for everything that's available at the casino. The welcome offer gets pride of place when it comes to text content, but if you keep your eye on the ever-changing background, you'll see that Temple Nile also offers live dealers, sophisticated card games, and a VIP experience throughout. We should mention that Temple Nile comes with an Egyptian theme, but you'd probably already guessed that from the casino's name.
Reel Island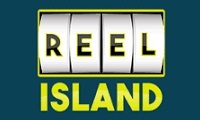 If you were to visit the Dream Vegas sister sites in the order that we've listed this featured selection of them, you'd think that Reel Island was a step down from the previous two. It lacks the flashy video content of its siblings and looks more like a standard, traditional online slots website. That's a fair enough assumption to make, and it's mostly true, but very few online casinos could complete with the visual beauty of Klasino and Temple Nile. Reel Island still markets itself as a "new" slots site, which is a stretch at this point, but it still has plenty to offer. The tropical island theme is consistent throughout the site, and the promotions are tailored towards those who love online slots but don't care about any other types of casino games. Reel Island is especially well optimised for performance on mobile phones, so this might be one for you to think about if you play on the move more often than you play in front of a computer screen.
Hello Casino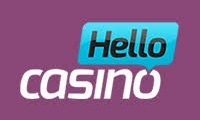 All of the Dream Vegas sister sites we've looked at thus far in this highlight section have been "white label" sites, by which we mean that someone other than White Hat Gaming Limited is involved in the running of them. Hello Casino is one of just seven online casino sites operated solely by the casino network company. That's why we're a little surprised that it's the least visually appealing of the casinos on the list thus far, but we won't hold that against it. Hello Games makes no attempt to drop our jaws with videos or eye-popping graphics, but it's hard to imagine finding a casino with an easier-to-use layout. If online slots are your casino games of choice, you'll be pleased to find that Hello Casino allows you to filter its substantial collection by provider, age, and bonus features, as well as all the normal categories you'd expect to see. Pragmatic Play's "Drops & Wins" jackpot games are given such prominent space on the site's homepage that you could be forgiven for thinking that the entire site is devoted to them, but there are far more strings to this casino's bow.
Spin Yoo Casino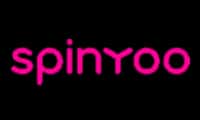 Spinyoo is the online slots website that attempts to spin you right round like a record. The colour scheme of this Dream Vegas sister site – plain black with pink highlights – isn't exactly what we'd call "adventurous," but this is a site that cares little for visual flair. Spinyoo is all about substance, which is why the terms and conditions of the welcome offer pop up at the bottom of the screen in the space you'd usually expect to see filled by cookie and data collection information. In keeping with the "spin" idea of the casino's theme, promotions spin past at the top of the homepage like they're on a carousel, accompanied by responsible gambling information. The lack of visual sparkle makes it difficult for Spinyoo to stand out when compared to the other Dream Vegas sister sites, but this is one of only a handful of online casinos we've ever seen that offers seasonal collections. The "spring range" of online slots was featured on the homepage when we visited, which makes the site feel a little like a fashion magazine.
Barz Casino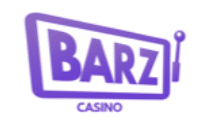 "Barz" are the rhyming couplets that rappers spit at each other when they're battle rapping, but we suspect that's not the idea behind the name of this somewhat understated Dream Vegas sister site. We think it's a reference to the "bar" symbol on traditional online slots games, although the site offers no clues beyond its motto, "Get it all, get Barz." If we had to describe the theme and feel of Barz Casino in a single word, it would be "minimalism." There's a lot of white space, and there's almost a complete lack of promotional content save for a splash graphic showing off the latest welcome offer at the site. Barz Casino isn't going to make a strong impression on players visually, but the range of slots and games available at the site is comparable to what you'll find elsewhere on the White Hat Gaming Limited network. This might not be the strongest site in the range, but it's no slouch.
Playzee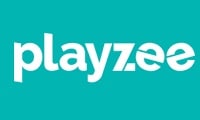 Playzee is an online casino site presented by a cartoon character who looks for all the world like the famous "mad professor" mascot of Weetos breakfast cereal. We apologise if you're too young to get that reference, but those who did get it will know what we mean by it as soon as they land on the Playzee Casino homepage. "Zee" is, for some reason, the buzzword at this Dream Vegas sister site. Free spins are called "Zee Spins," and the points players accrue by participating in the site's loyalty scheme are called "Zee points." Unfortunately, the design of this casino means that it isn't the easiest to use. Dropdown menus appear from both the top and bottom of the screen when you start scrolling through the content, in some cases making the content hard to see by getting in the way. In better news, the total jackpot fund available via Playzee at the time of our visit was above £23m. That might make it worth a visit for the high rollers among you who are willing to overlook the design issue.
Captain Spins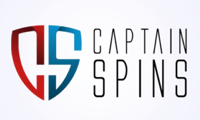 Superhero movies are all the rage at the moment, and superhero movies made by Marvel are more popular than all of the others. That, in a nutshell, is why Captain Spins casino has the name and theme that it does. This Dream Vegas sister site borrows liberally from Marvel's source material – so much so that the CGI image of Captain Spins himself, which appears prominently on the casino's landing page, is a dead ringer for Chris Evans playing the character of Captain America. Captain Spins is a casino that leads on promotions more than it does on content, with the current welcome package taking up all the space above the fold on the homepage and further reasons to join the site listed below it. It's almost as if the online slots themselves have become an afterthought, which is a curious choice for a casino that's theoretically built around them. Still, though, there are plenty of slots to be played with here, and they all come from top providers.
21 Casino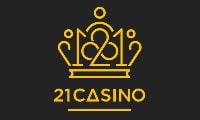 21 Casino is a place that's designed to replicate the look and atmosphere of a brick-and-mortar casino that you might visit on a night out with your friends. There's a crown in its logo, and the two-tone clue colour scheme feels almost regal. It's even a little retro in the way that it talks about its gaming content, with online slots described as "slot machines." Further down the homepage of 21 Casino, you'll find the live casino described as "real dealers with real tables." The atmosphere at 21 Casino has been carefully crafted to appeal to those who preferred the old style of slots and gaming and aren't overly enamoured with the newer, flashier end of the market with all of its bonus tricks. This is easily the most conservative feeling of the Dream Vegas sister sites, but every casino site in the range has a niche or a purpose. In the case of 21 Casino, it's a clearly defined one.
Casimba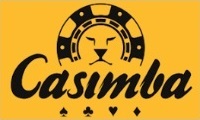 We'll quickly join the dots to explain the unusual name of this next Dream Vegas sister site. "Simba" is the most famous lion character in the classic Disney animated movie "The Lion King." Disney owns the copyright to "The Lion King," but not the name "Simba." This casino is called "Casiimba," and its logo is a poker chip with a lion's face. As the Americans would say, "you do the math." It's another of the quieter Dream Vegas sister sites in terms of its basic design and looks to have been built around a similar template to the one used by Captain Spins. It also has access to the same enormous jackpot pool that appears at so many White Hat Gaming Limited online casinos, with millions of pounds there to be won by the very luckiest of all players. There's little to nothing about Casimba Casino that's unique, but it's still a serviceable online casino site that's capable of offering you a good time on a lucky day.
Miami Dice
If you know anything about great movies of the 1980s – and terrible 2021 remakes of the same movie – you'll recognise the name and logo of Miami Dice straightaway. It's such a close match that we're surprised that copyright hasn't become an issue for the Dream Vegas sister site, but it makes for an entertaining and memorable theme for the casino. The 1980s Miami atmosphere is so thick at Miami Dice that you could cut it with a knife, and even the neon pink and blue colour scheme has been ported across from the movies. Once you've got over the excitement of the theme, though, you'll eventually find that this is just another of the so-so online casinos on the network. The constantly-updated list of winners to the left of the homepage might inspire you to carry on playing, but you won't get quite the same VIP feeling here as you would at the casinos we mentioned at the very top of this list of Dream Vegas sister sites.
Can Dream Vegas Be Trusted?

★★★★★
Dream Vegas is a 3 Star trusted casino.
1. UKGC License

Dream Vegas is covered by UK Gambling Commission licence 52894, held by White Hat Gaming Limited.

2. UKGC Fines

White Hat Gaming Limited paid the UKGC £1,334,053 in in lieu of a fine in January 2021 after its handling of seven customer accounts in relation to money laundering and problem gambling assessments incurred the displeasure of the regulator.

3. Customer Service

Dream Vegas offers live chat support around the clock and can also be contacted by email, but lacks telephone support.

4. Trustpilot Score

Dream Vegas has been reviewed more than 175 times at Trustpilot, but its rating is just 1.8 out of 5.

5. Company Location

White Hat Gaming Limited is a Maltese company.

6. Visible T&C's

All tems and conditions related to the promotions offered at Dream Vegas are visible in plain sight.

7. Social Media Presence

Dream Vegas has accounts on Twitter and Facebook, but both are either abandoned or dormant.

8. Number of Sister Sites

White Hat Gaming Limited operates more than thirty Dream Vegas sister sites.

9. Games portfolio

Almost one hundred providers work with Dream Vegas, contributing to an enormous collection of casino games.

10. Gamstop links

GamStop and BetBlocker are both linked from the bottom of the Dream Vegas homepage.

Overall SCORE >

★★★

★★ – 3/5 Stars
What are players saying about Dream Vegas?
Here are our condensed / readers digest summaries of recent player reviews of Dream Vegas.
20-Mar-2022 by Elyas:
I played through £520 on some of the site's online slots and received only two bonuses for a total return of £17. When I contacted live chat about this they told me it was just a game of chance but I think they ripped me off. – source: TrustPilot
10-Mar-2022 by Marie:
Dream Vegas is an awful casino site. I've had my account frozen five times despite being verified. It seems that freezing your account is how they respond to every withdrawal request. They told me that they think I might have a gambling problem, but I hardly ever play here. – source: TrustPilot
04-Mar-2022 by Bill:
This is a good casino and I know it's popular with other players. There are lots of games to choose from but I especially like the live ones because the dealers make it feel like playing in a real casino. – source: TrustPilot
01-Mar-2022 by Lucia
How's this for customer service – I deposited £200 and claimed the welcome bonus. A few hours later I got an email saying my account was blocked and I can't play at any of their other sites anymore either. They can't give me any reason for this. – source: TrustPilot
28-Feb-2022 by Aariane:
I don't know why there are so many bad reviews here. I've had no problems with them and they always send me my winnings quickly through wire transfer. The wagering requirements are maybe a bit high but people should read the terms and conditions before they play. – source: TrustPilot

16-Feb-2021 by James:
I will suggest you stay away from this site. They are a total rip off. I deposited and never won a single penny. They are just a bunch of thieves. – source: TrustPilot
16-Feb-2021 by Mark:
This site is nothing but a scam, they took my deposit as well as my bonus. I requested a withdrawal and they blocked me for suspicious activity, – source: TrustPilot
15-Feb-2021 by Paul:
This is the worst online casino ever, they are just scamming people with their fake promotional offers. First, you can never win on this site and if you manage to win you can never have your winnings. – source: TrustPilot
10-Feb-2021 by Mike:
I had a good time at this online casino, their games are fair and stable. I also liked their customer support which was quick and reliable. – source: TrustPilot
09-Feb-2021 by Leo:
I joined this casino 2 weeks ago, deposited and matched their wagering requirements, and after that, I managed to win. Then after some time, my winnings were confiscated and I lose all of them. – source: TrustPilot
Dream Vegas Review 2022
Dream Vegas has been with us since 2018, so while it's no longer new, it's also not the most experienced online slots and casino site on the block. It belongs to the enormous White Hat Gaming Limited casino network, which means there are a lot of Dream Vegas sister sites out there. That makes it hard for Dream Vegas to cut through the noise and get noticed by players, but based on the site's popularity, it seems to be having precious few issues with that. The classy Las Vegas atmosphere of the site helps a little with that. Hundreds of online casinos share this theme, but Dream Vegas executes it especially well. The sharp-suited man and well-dressed woman who await you on the casino's homepage are all that's required to set the tone, and from there, the first-class range of online slots and live dealer games become the stars of the show.
Even though the Dream Vegas homepage is busy with all the animated content and promotional graphics, it's still not difficult to find your way around. A sub-menu in the top-left corner contains most of the links that players are likely to need, and we're pleased to see the "contact us" link is given equally prominent placement. Getting hold of someone at the site if you ever need to generally shouldn't be a problem. All the games are neatly divided into common-sense categories, and there's a little jackpot information towards the bottom of the landing page to tantalise the jackpot chasers among you. We've talked enough about the site in general terms, though, so let's talk about specifics.
New Players Welcome Offers
You won't miss the welcome offer at Dream Vegas – it's given more space on the homepage than anything else. The headline is that it's a matched deposit at 100% of any first deposit between £20 and £300. The higher a player's first deposit is, the more free spins they'll get with their bonus funds. Players depositing between £20 and £100 get fifty free spins, which increases to one hundred free spins between £100 and £200 and then one hundred and fifty free spins between £200 and £300. All free spins are redeemable only on slots by NetEnt, which includes Starburst. Winnings from free spins are capped at £100. The wagering requirements attached to both the matched deposit bonus and free spins winnings are x35. You'll lose your bonus funds if you don't use them within thirty days, and your spins will be gone after 72 hours if they're not spent.
Ongoing Promotions
There are a number of ongoing promotions at Dream Vegas, but almost all of them take the form of prize giveaways and are time-limited in nature. They're ongoing, but they might not be ongoing for very long! When we visited the site, there was a £30,000 jackpot that could be won by any player who'd deposited and played any casino game at the site within the past month. The more games players play and the more money they deposit, the more tickets they earn for the prize draw. A similar giveaway competition offers £10,000 of cash and goods three times a year, but players have to accumulate 250 "points" on the site before they get a ticket to enter it. That's best done by spending £500 at Dream Vegas within a calendar month, so it's not feasible for everybody to enter the competition. Winners can choose from a range of prizes including televisions, phones and computers. A smaller-scale weekly promotional giveaway offers players the chance to win £500 per week by depositing at least £40 during that week to earn a ticket for the draw.
Prize draws are fantastic for the winners, and we're not knocking the value of the prizes, but it's a little disappointing that a site as classy-looking as Dream Vegas doesn't offer anything more dependable. Winning a prize draw depends on luck, no matter how much money you spent and how many tickets you accrued. A format VIP reward scheme for players who show loyalty over long periods would be a good way of making sure that every loyal player gets the occasional perk from the casino and shouldn't be too much to ask for.
Pros and Cons
Pros: Dream Vegas works with almost every provider worth mentioning in the industry, and that means the casino has a huge, high-quality range of casino games and products. That's as true of the site's live casino as it is of the online slots catalogue. The welcome offer available as of the time this review was written is attractive and has reasonable terms, and the site's layout makes everything easy to find. Dream Vegas looks like a big-time casino site, and looking like a big-time casino site is half the battle sometimes. 
Cons: Putting the welcome offer aside for a moment, all of the other promotions at the Dream Vegas site are prize draws. The prize money is incredible and makes for an eye-catching promotion, but there's no dependable reward scheme for anyone who isn't lucky enough to have their name drawn out of the hat. Several Dream Vegas sister sites have VIP schemes, so why doesn't Dream Vegas? The lack of a telephone support option hurts the site in terms of customer care, and we'll naturally always have concerns about a site that has a low Trustpilot score and belongs to a casino network company that's recently been disciplined by the UKGC. 
Featured Slots and Casino Games
The collection of casino games at Dream Vegas is very impressive, and picking featured slots out of the enormous range on offer isn't easy. We decided that the best way to go about it was to look at the "popular" tab on the casino home page and then go with the slots and games that have the biggest logos. By using those criteria, we've landed upon some extremely familiar names. 
Starburst: Most players who choose to accept the Dream Vegas welcome offer will probably end up using their free spins on Starburst. They could pick any NetEnt online slots game, but Starburst is "the" NetEnt online slots game and probably always will be. Something about the combination of shiny jewels hanging in deep space set to a backing track of new-age electronic music strikes a chord with players, but it's the sticky wilds that lead to free spins and then expand that really make this slot an all-time great. There are thousands of online slots out there in casino land, but there's only one Starburst. 
7s Deluxe Fortune Spins: Reel Time Gaming has managed to do the near-impossible with 7s Deluxe Fortune Spins, by which we mean they've taken the oldest and most basic style of online slots presentation and made it seem attractive and exciting. Perhaps that's down to the hot red-and-purple fire in the background, or maybe it's because of the unexpected inclusion of a free spins feature within this otherwise featureless online slots game. It's plain old fruits, bells, and bars on the reels – but the lucky 7 is a welcome sight, and there will always be a time and place for the classics. 
Crazy Time: This is a live game show rather than an online slots game, and the fact that it's so popular at Dream Vegas is a sign that times are changing in the world of online casinos. Nobody was sure that the game show format would appeal to online slots and table game players, but they've embraced it with open arms and these days, any online casino worth its salt has to offer game shows or look like it's fallen behind the times. Crazy Time is so-named because it's essentially four popular online casino games rolled into one, including slots and a wheel of fortune, and theoretically offers prizes up to half a million pounds. 
Away from these headline slots and games, Dream Vegas offers all the table and card games you'd expect a first-class casino to host, plus Slingo, scratch and win, roulette, big jackpot games, and even a few free-to-play titles that are there just for fun. 
Deposit and Withdrawal Methods
While we're generally satisfied with a lot of what Dream Vegas does, the standard procedures regarding withdrawals at the casino are as clear as mud. We can see from the multitude of logos stamped across the bottom of the site that getting money into an account with Dream Vegas is easy. All major debit cards accepted in the UK are valid, and every major e-wallet is also represented from PayPal and Neteller down to Sofort and Klarna. You can even use the increasingly-popular Trustly payment intermediary service if you wish or an electronic bank transfer system like Interac or Instadebit. Those of you who use Apple devices may be able to use Apple Pay.
The issue with Dream Vegas is getting money out again at the other end. Nowhere on the site or within the site's listed terms and conditions are withdrawal turnaround times listed. Slow withdrawals are a common complaint about Dream Vegas on Trustpilot, so we question the reasons for not providing detailed information about withdrawal processing here. E-wallet withdrawals ought to be instant, but the fact that they're not stated as such means that we're unable to confirm it to be the case.
Customer Support and License
The chief method of providing customer support at Dream Vegas is live chat. Somebody at the site should be there to help you no matter what time of day or day of the week it is. It's also possible to send emails, but there's no way of speaking to anybody over the phone.
Dream Vegas is a dual-licenced casino with licences from the UK Gambling Commission (52894) and the Malta Gaming Authority (MGA/B2C/370/2017).
The Verdict
Dream Vegas is a casino website that's bound to catch a player's eye because of its good looks and has plenty of fantastic gaming content to hold that same player's attention once they've got it. After the welcome bonus has been used up, though, there's little in the way of a carrot on a stick to tempt people into sticking around for the long haul. Not publishing withdrawal information is a strange move in this day and age, and so because of that, the negative reviews, and the casino network company's semi-recent run-in with the regulator, we advise players at Dream Vegas should exercise caution.
Dream Vegas Behind The Scenes
Why Vegas?
A lot of thought goes into picking a name for an online casino website. It's a crowded market with hundreds of online casinos. That number is likely to become thousands in the near future – and that's if it hasn't already. We've seen every kind of name from the most obvious to the most off-the-wall weird in our time reviewing casino sites, and the word "Vegas" comes up more often than almost any other apart from "slots" or "casino." It's here again with Dream Vegas. You'd have thought picking such an obvious name would be a disadvantage when it leaves White Hat Gaming with a brand named so similarly to so many others – but it doesn't seem to be.
To most gamblers and games, Las Vegas is still synonymous with the hobby. It might not technically be the global hotspot for gaming any more thanks to the success of Macau and Singapore, but it still has that old-time glamour feel to it. We no longer even have to leave our homes to play slots and casino games thanks to the success of the online format, but Vegas is still a place that most of us intend to visit at least once in our lifetimes if we haven't already done so. When people see "Vegas," they think about gambling. No matter how much time goes by and what changes within the industry, that's never likely to change. It's a classic, time-honoured name – and that's reflected in the suited-and-booted aesthetic of the Dream Vegas casino site.
Paper Talk
White Hat Gaming added Dream Vegas to its ever-growing roster of casino brands in 2018. It's yet to embark on a high-profile media campaign to support the brand, but that's not unusual for White Hat Gaming. The company tends to stay away from television advertising or sponsorships and doesn't often use celebrities to promote its casinos either. Instead, it relies on word-of-mouth spreading among players, and medium-sized newspapers and media outlets picking up on the success of a brand and then talking about it in print. It's had some luck with Dream Vegas on that front.
First up is the London Post, which took a look at the best Microgaming casinos on the internet in December 2020. Offering slots and other casino games by Microgaming is a virtual essential to any casino brand that wants to have broad appeal. It's one of the longest-tenured providers in the business, and through its multiple junior studios, it's also at the cutting edge of innovation. Working with Microgaming has been important to the success of Dream Vegas, and that's reflected in the London Post article. It's rated as the third-best Microgaming casino on the internet behind only Magic Red Casino and the Hippodrome Online Casino.
Glasgow-based newspaper The Scotsman has also taken note of Dream Vegas' extensive catalogue of online slots. In October 2021, it named Dream Vegas as one of the best sites to head to if you're looking to play brand new online slots. Again, being able to host those brand new slots is a perk of working with Microgaming. The Scotsman noted with regret that Dream Vegas doesn't have a standalone mobile app, but that criticism is likely to split the crowd. We don't doubt that there are players who prefer playing within an app, but there are just as many who resent having to download specialist software and prefer playing slots inside a standard browser.
Another Scottish newspaper has beaten the drum for Dream Vegas in 2021, and that was The Herald. In an article dated 2nd November 2021, it named Dream Vegas the best casino website to play online poker at. The paper reached that conclusion after noting that Dream Vegas offers more than ten poker variants and finding the focus on poker to be a perfect fit for the casino website's Vegas-inspired traditional style. Going further, their journalist said they expect Dream Vegas to become a "big player" in the UK market in the years ahead. That's high praise indeed.
Shunning Social Media
It's hard to advertise just about anything these days without social media. For most major brands, social media is the most important part of their marketing campaigns unless they have the resources to take out televised adverts or sponsorships. We've already mentioned that Dream Vegas doesn't have a presence of that kind, so we'd expect to see that the brand is very active on social media. To our surprise, it isn't. The Dream Vegas Twitter account stopped posting in February 2020 after two years of sporadic activity and had only two followers when we came to write this review.
Things aren't much better on Facebook. The official Dream Vegas casino Facebook page posts three or four times per year at most, and even then, it's mostly adverts for responsible gambling rather than casino promotions. Fewer than fifty people follow the casino there. Aside from the lack of social media posts, Dream Vegas doesn't have a YouTube account or any other outlet for video content.
This might be part of the site's throwback style. The classic casinos of the mid-20th century didn't have social media to rely on for promotions, and so Dream Vegas doesn't bother with them. Based on traffic and popularity, it gets by just fine without them, but it's odd to see a casino brand shun social media so completely in the modern age.
In Their Own Words
While the decor and fashion of Dream Vegas look 1950s or 1960s to us, White Hat Gaming obviously disagrees. In the "about us" stub on the casino's homepage, it notes that Dream Vegas launched in 2018 with a vision to combine modern casino entertainment with the excitement of the 1980s gambling scene in Miami. We'd expect a touch more neon if they were going for a "Miami Vice" feel, but who are we to disagree with the casino's owners?
There is an error here, though. In the third paragraph of the site's description, we're told that players are the most important part of "Miami Dice." That's actually a different White Hat Gaming casino and a reminder to web designers that it's easy to make mistakes if your attention drifts while you're copying and pasting text from elsewhere.