Betway Casinos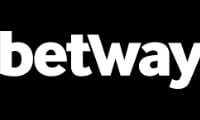 Betway Limited operates five sports betting and casino sites. The Betway sister sites are Betway, Betway Casino, Dream Bingo, Spin Casino and Hippodrome Online. 
Betway Limited is based at 9 Empire Stadium Street, Gzira, GZR 1300, Malta.
Betway Casino Sister Sites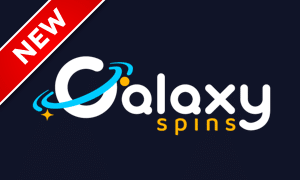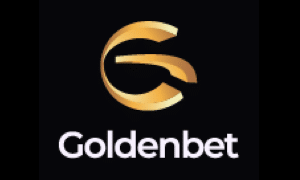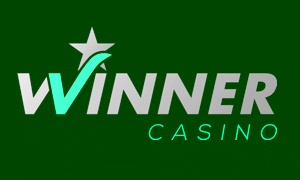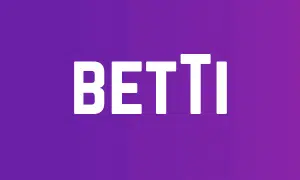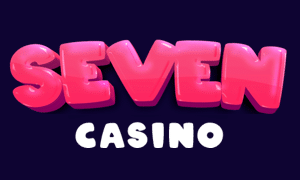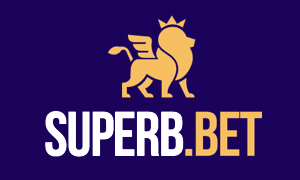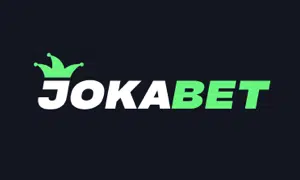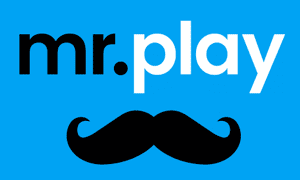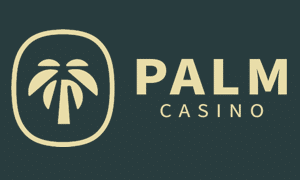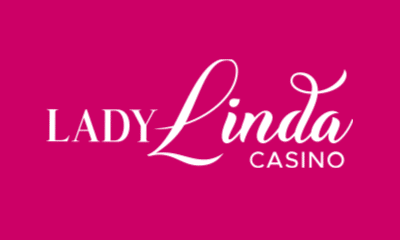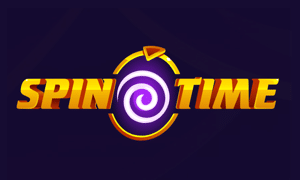 All Betway Sites 2023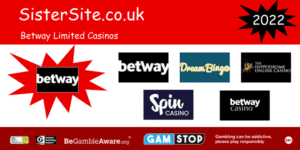 Betway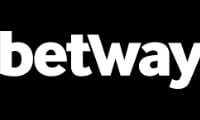 The biggest of the Betway sister sites is the Betway site itself. There are other Betway casino sister sites, but for several thousand people, this is the only one they ever interact with. Those people are sports bettors, and when it comes to sports betting, there are very few companies in the UK that can rival Betway for size. It costs enormous sums of money to sponsor the shirt of an English Premier League football team, but you'll find the Betway logo on the front of all West Ham United's match shirts. That's a testament to the amount of success that the company has enjoyed in the past few years. Offering pre-match and live odds on football matches is a big part of what Betway does, but almost every spectator sport is listed within the Betway sportsbook if you look hard enough. The Betway proposition isn't limited to "real" sports either – you'll find esports and virtual sports are available to place wagers on, too. The company has even gone as far as sponsoring a few of Europe's biggest esports teams in recognition of the fact that e-sports is a major and expanding category of betting. The Betway name is big enough to attract new players even if the company didn't take part in any advertising or promotions, but no matter when you check the site, you should find that you're able to take advantage of either a matched deposit or a few free bets to get yourself started. There are several companies in the UK that ought to be involved in the conversation for the title of "biggest sports betting brand in the country," but Betway is most definitely part of that conversation and intends to become an even bigger part of it in the years to come.
Dream Bingo
Betway is the epitome of a modern, slick-looking sports betting and casino website. Dream Bingo is very much the opposite of that, underlining the fact that there's a great disparity of quality across the Betway sister sites range. The fact that Dream Bingo looks like such a basic website isn't the only unusual thing about it. The key word in the casino's name ought to be "bingo," but you won't find any bingo games at Dream Bingo at all. Instead, the majority of the casino site's offerings to players are online slots. There are, as the site makes a big point of telling us, more than 450 casino games at Dream Bingo, and slots account for almost all of them. The enormous disconnect between the site's name and function is a little jarring, but it's reflective of the fact that it's been online for such a long time. Dream Bingo launched in 2007. The online casino world was a very different place back then, and the purpose of Dream Bingo has changed a lot during that time. At some point, Betway decided to sever the link between the site and bingo and turn it into a conventional online casino site instead. Why they didn't change the name when they changed the site's content is a question that only they would be able to answer, but perhaps there's enough brand familiarity in the Dream Bingo name to keep it as it is even if the site can no longer be used for its original purpose. Still, though, there are several better casino sites in the Betway casino sister sites family than this one – not least Betway Casino itself – so we'd have to say that Dream Bingo isn't at or even close to the top of the range when it's compared to the casinos around it. The site's "about us" section still claims that Dream Bingo is a site "by bingo fans for bingo fans," which makes us wonder how much attention Betway is even paying to this site anymore. The company hasn't been shy of closing unwanted casino sites down in the past, and the state of Dream Bingo suggests that it might be next in line for the chop.
Hippodrome Online
The Hippodrome Online Casino is very different to the other Betway sister sites and casinos. All of the others are online-only brands. The Hippodrome is a real place, and if you live in London or have ever paid a visit to the UK capital's vibrant casino scene, you might even have visited it. The Hippodrome is one of the most prestigious casinos in the entire country and has been standing in its current location since 1900. That's more than one hundred years of history, culminating in the famous brand finding its way to the online casino world in the 21st century. Every casino network in the industry would have loved to create and host the official Hippodrome Online Casino, but the owners of the brand decided to go with Betway. That's a huge vote of confidence in the company's abilities. While the format of the Hippodrome Online Casino is broadly similar to that of Betway's other non-self-titled casino range, there's a crucial difference. If you love live casino games, you're in for a real treat at this casino because all of the live dealer games are beamed directly from the Hippodrome Casino itself. They're exclusive to the site, so it can offer you an experience that you won't find anywhere else. The online version of the Hippodrome tries to match the high-end feel of the brick-and-mortar version by offering conveniences like withdrawals in twelve hours or less and takes as many visual cues from the real Hippodrome as possible. The range of casino games available at the site is still around 450, so you'll definitely be able to find bigger online casinos if you go looking for them, but you might not find many that are able to offer such a unique, bespoke, classy experience. Of all the casino sites that attempt to replicate the feeling of standing inside a real casino, the Hippodrome does a better job than most. It might not be worth a visit if you're only interested in online slots, but for everyone else, it's worth checking out at least once.
Spin Casino
Having taken a step up in class to check out the Hippodrome Online Casino, we take another step back down at Spin Casino. This site is directly comparable to Dream Bingo and probably comes out on top in that battle, but they're definitely the two weakest Betway sister sites. Spin Casino at least has an accurate, sensible name. The word "spin" leads you to believe that this will be an online casino site mostly focused on serving you top-quality online slots, and so that proves to be the case when you arrive on its homepage. The blocky design of the Spin Casino site doesn't allow it to show off its range as well as it perhaps ought to. You have to go quite a lot of clicking to see everything that Spin Casino has to offer, but if you put in the time and effort, you'll find that it also hosts live game shows, live dealer games, card tables and special "Vegas-style" casino attractions. The site prides itself on offering an average payout rate of above 97% (some Trustpilot reviewers would disagree) and isn't afraid of calling itself one of the finest online casinos on planet Earth. That's clearly hyperbole, but we don't resent Spin Casino for attempting to blow its own horn. Much like the Hippodrome, Spin Casino claims to be able to process withdrawals in twelve hours or less – so perhaps that speedy service isn't quite as exclusive to the Hippodrome as its website makes it out to be. While Spin Casino might not dazzle you with its good looks, you can generally rely on its welcome offer to provide you with a decent amount of free spins in return for a relatively low initial deposit so long as you pay close attention to the wagering requirements. Live supports is advertised as being available on a 24/7 basis, which is another factor that makes Spin Casino above average in the industry. It's not a great site by Betway's standards, but it would be considered very good by the standards of most other operators.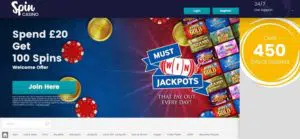 Betway Casino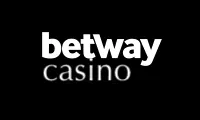 We praised the modern style and slick presentation of the regular Betway website, so it would be a huge disappointment if Betway Casino were a letdown by comparison. Fortunately, it isn't. It's very obvious that much more time and effort has been put into Betway Casino than Spin Casin or even the Hippodrome Online casino, and while that might not necessarily be fair to the Betway sister sites, it's a reflection of the fact that the Betway brand trumps everything else on the network. During the past decade, we've seen a number of betting companies that were previously focused on sports betting begin to experiment with other forms of iGaming and casino action. Betway is far from the first, but it does have one of the best-looking sites of all of them. Compared to this, Ladbrokes Casino and Coral Casino look average. The site is very sure of itself and takes the opportunity to declare that it has "the best interface in the industry" in the "about us" section of the homepage. Rather than segmenting everything into different categories and pages, Betway Casino tries to make it as easy as possible to find the perfect game within moments of your arrival on the site. It does the job well, but we still have a caveat. For all the wow factor provided by Betway Casino's good looks, the product range here is still exactly the same as the product range you'll find at Spin Casino. It's the same content presented with more flair, almost like putting an Instagram filter on an otherwise average-looking picture. There's nothing wrong with that so long as you enjoy the slots, games, and other iGaming products that Betway offers, but don't come to Betway Casino expecting to find anything you won't already have seen on the other Betway sites. Perhaps the site is a triumph of style over substance overall, but there's still nothing wrong with the substance, and we consider this to be a worthy extension of the Betway brand.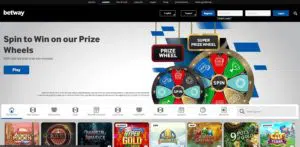 About Betway Limited
Betway History
Betway Limited is such an enormous company and such a huge presence in the UK iGaming market that it's tempting to think that it's existed forever. In reality, Betway was formed in 2006 by opening its head office in Malta. That still means the company has been around for the best part of two decades and can be considered a veteran of the online betting and casino scene, but it's still the blink of an eye compared to the likes of Ladbrokes. By comparison, it's amazing that Betway has been able to achieve such a high degree of visibility and success in such a comparatively short space of time. During the company's early years, it achieved that visibility through eye-catching sponsorships. You can read every detail of Betway's past at the company's official website, but we'll bring you the edited highlights here.
The first major sponsorship Betway involved itself in was the Queen Mother Champion Chase Horse Racing event, which is one of the highlights of the annual Cheltenham Festival event. It followed that up by becoming the primary sponsor of Premier League Darts and then made its first foray into the world of world championship boxing by sponsoring the all-British showdown between Carl Froch and George Groves in 2013. The company had already been trading for seven years by that point but had spent most of that time growing its reputation and growing its core base of customers. After 2013 the company began to make huge leaps forward, transforming itself into the behemoth that we recognise today.
The first Betway esports product was launched in 2015, which was the same year that it began offering "cash outs" for live betting for the first time. While the feature is standard practice across much of the marketplace now, it was anything but back in 2015. This was also the year that Betway signed its first shirt sponsorship deal with West Ham United – a deal that remains in place to this day. Another high-profile sponsorship also came along in 2015 when Betway became the first-ever iGaming company to be a named sponsor of tennis's Davis Cup. By the following year, the Betway sportsbook was able to offer odds on more than 130,000 in-play events simultaneously and expanded its interest in darts by sponsoring the Darts World Cup.
Some free publicity came along in 2016 when the largest-ever jackpot payout was won at Betway Casino. Microgaming's Mega Moolah slot – already known to players as "the millionaire maker," paid out a total of £14,823,885 on a single spin. This was a new Guinness World Record and made headlines all over the world. More recently, the company has introduced a "betyourway" bet-building service, introduced former England Test Cricket captain Kevin Pietersen as an official brand ambassador, and begun sponsoring the Grand National.
If we look at Betway today, the company has offices in London, Madrid, and Guernsey to go with its Malta headquarters and directly employs more than six hundred people on a full-time basis. A further 1,300 support staff work with Betway either part-time or via third parties.
Betway Values
It's not uncommon for a large business to outline either its mission statement or its brand values on its corporate website. In effect, they're the same thing. The Betway Group is happy to share its brand values with anybody who might be interested in reading them, and they're an aspirational set. Value number one is "everything is possible," which relates to the company's belief in using innovation-led technology and that through that technology, new opportunities can be created. The second value is more player orientated and is listed as "share the thrill." Rather than just presenting customers with a list of betting opportunities, Betway strives to make the betting process genuinely exciting, bringing players closer to the things they're betting on in the process.
Third up on the list of Betway company values is "Authenticity," which "comes from within." Betway believes itself to be passionate about what it does but also honest and credible. Everybody who works for Betway is encouraged to be "their true selves" without worrying about what they ought to appear to be. Value four is "responsibility" and is connected to Betway's belief that it's a fair betting company and provides a safe environment for customers to enjoy. As you're about to see, though, that hasn't necessarily always been the case.
Betway Licenses and Regulation
Betway Limited is a company with an international focus. Its website wastes no time in telling readers that it holds licenses to operate in its native Malta along with the UK, Spain, Germany, Denmark, Italy, Belgium, France, Ireland, Poland, Portugal, India, Mexico, South Africa, and Sweden. Thanks to the fact that the United States of America is opening itself up to sports betting a piece at a time, Betway also operates in six US states. That number is expected to grow in the years to come. To back up its aspirations to be recognised as a haven for safe betting, Betway is a member of the Independent Betting Adjudication Service, the Remote Gambling Association, and the European Sports Security Association. The company voluntarily has the safety and fairness of all of its games tested by eCOGRA and supports the Responsible Gambling Trust financially. For most of its existence, Betway has stayed out of trouble as far as regulation is concerned. However, there's a notable exception.
In March 2020, Betway was fined £11.6m by the UK Gambling Commission for historic failings in its anti-money laundering and customer protection procedures. At the time of the fine, the amount was the largest financial penalty ever handed down by the Gambling Commission. Several failings were identified as part of the regulator's investigation, but the most significant was a failure to intervene or carry out social responsibility interactions with a customer who deposited £8m with the company over a four-year period and lost more than half of their money. A second notable failing involved a customer who deposited £187,000 in just two days and lost all of it. A third customer deposited just over £300,000 over a five-month period and triggered eighteen separate reviews by Betway's fraud team. Despite this, the customer was not asked for proof of his source of funds at any time. The customer was later convicted of fraud. The severity of these failings is reflected by the size of the amount that Betway was ordered to pay. The company has also discontinued its VIP scheme as of 2019 after concerns that big-spending customers were being encouraged to continue placing large bets after experiencing heavy losses.
At the time, the UKGC accepted that Betway had introduced new processes since the failings were first identified and were satisfied that the issues were resolved. However, further regulatory action was to follow. In September 2022, Betway was issued with a further financial penalty of £408,915. This time, the fine was issued because Betway failed to comply with paragraphs one and two of SRCP 5.1.6, which set out the terms of compliance for advertising codes. The UKGC found that Betway hadn't complied with advertising practice principles and acted accordingly. The size of this fine might be small compared to the first one, but it means regulatory action has now been taken against Betway Limited twice since the start of 2020. It's not a good look, and it's to be hoped that the company will take a far more cautious approach going forward.
What are players saying about Betway Casinos?
The following reviews were written by players who have recently played at Betway or Betway sister sites, and wanted to share their experiences with other players. Some of the reviews have been edited for clarity and brevity. A few of the Betway casino sister sites haven't been reviewed for a while, so why not leave a review with Trustpilot if you've played at one of them recently?
13-Apr-2022 Betway review by Steve:
I've been betting for more than twenty years and I've never before felt like I had to write a review. If you want to keep your sanity, don't bet here. Live chat and customer services have both lied to me about where a withdrawal is and they can't get a withdrawal into your bank in a decent amount of time. – source: Trustpilot
08-Apr-2022 Betway review by Derek:
Their service is appalling, they always try to wriggle out of the offers they make and I've never dealt with such bad customer service. Join a better site. – source: Trustpilot
07-Apr-2022 Betway review by Thomas:
This is just a bad betting site. I tried to use their acca promotion so I did a three-fold £30 acca and lost. I was supposed to get a free £30 bet but they gave me a £5 weekly offer.

There's no way I can find of using the free bets and their live chat is automated. Steer clear.

– source: Trustpilot
02-Apr-2022 Betway review by David:
I haven't been able to deposit here for seven weeks. They keep calling me about the bad reviews I'm leaving them on Trustpilot but haven't solved the problem. The last call was four days ago saying it would be sorted by April 1st, but it's still broken. I feel like they're lying to me. – source: Trustpilot
01-Mar-2022 Hippodrome Online review by Cheryl:
This site is an absolute scam, don't use it. I've been waiting more than a week for a withdrawal. Two days ago I was told my account was verified and everything was fine, today I'm being told it isn't verified yet. Now they've blocked my account saying I have a gambling problem because I said I want my money! – source: Trustpilot
20-Feb-2022 Spin Casino review by Alan:
What happens at this casino is fraud. I deposited £100 and spent £57 but then they closed my account saying I'd previously self-excluded. After that, they only sent me back the balance and not the amount I'd bet. If I was self-excluded they should never have taken it. – source: Trustpilot
14-Apr-2022 Betway review by Fiona:
I withdrew £90 on April 2nd and I'm still waiting for it. I've contacted them eight times and I'm being given the same excuse about problems with Visa. The problems don't stop me from making deposits with Visa. – source: Trustpilot
14-Apr-2022 Betway review by Peter:
I never imagined I'd be writing a bad review about Betway, but here I am. They've always been my go-to betting company but recently I made a big bet on roulette. The bet won, but Betway then tried to tell me they'd never accepted the bet. This is an outright lie. – source: Trustpilot
14-Apr-2022 Betway review by Ian:
I got an error message when depositing money but the funds left my bank account. They asked me to send proof so I sent my bank statement but they haven't responded and now my account is locked. I can see this ending in a lawsuit. – source: Trustpilot
12-Apr-2022 Betway review by Ian R:
Diabolical service. They can take multiple deposits from a Visa card but then somehow have issues processing withdrawals to the same card. I don't know why they're allowed to get away with it. – source: Trustpilot
Full List of Betway Sites
Active Betway Casinos Sister Sites
These sites are currently owned and operated by Betway Limited directly.
Betway (betway.com)

Dream Bingo (dreambingo.com)

Spin Casino (spincasino.com)

Betway Casino (betwaycasino.com)
White-Label Betway Casinos Sister Sites
There is only one white-label Betway site, which is The Hippodrome Online (hippodromeonline.com).
Inactive Betway Casinos Sister Sites
These sites were once operated by Betway Limited but are no longer active on this casino network.