Ladbrokes Casino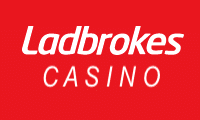 Ladbrokes Casino sister sites include Bwin Casino, Party Casino, Cheeky Bingo, Gala Casino, Gala Bingo and others.
Casino Ladbrokes (casino.ladbrokes.com) is operated by LC International based at Suite 6, Atlantic Suites, Gibraltar, GX11 1AA.
THE LADBROKES CASINO BRAND WAS WITHDRAWN IN 2023 AND REPLACED BY LADBROKES GAMES.
Sites like Ladbrokes Casino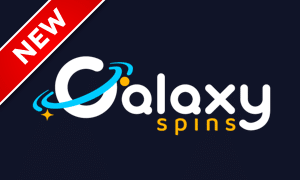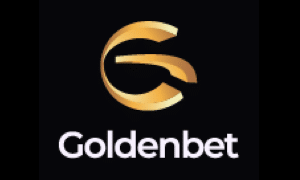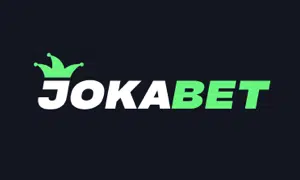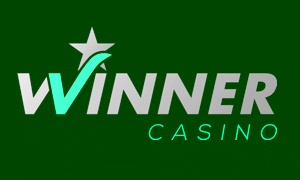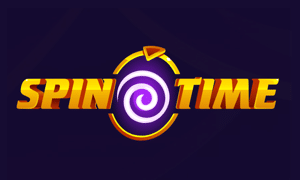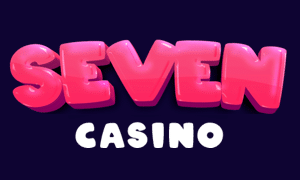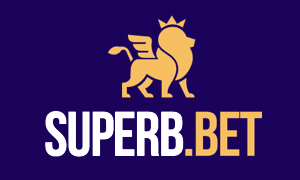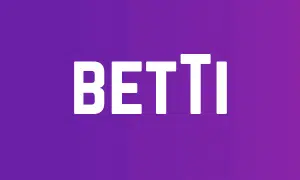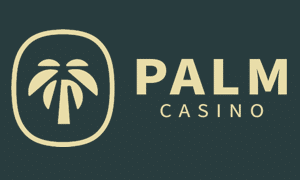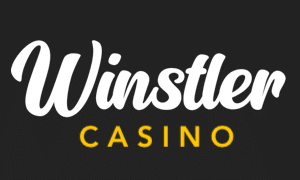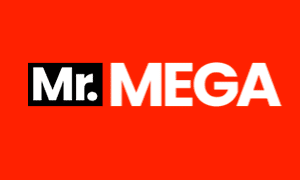 Ladbrokes Casino Sister Sites
Important Notice:
In 2023, LC International Limited withdrew the Ladbrokes Casino brand in order to focus on the Ladbrokes Games brand. If you attempt to visit the old Ladbrokes Casino website, you'll find yourself automatically redirected to the Ladbrokes Games site. In light of this, we no longer update this page. If you want to find out about the latest casino games and offers at Ladbrokes, visit our Ladbrokes Games page. 
Party Casino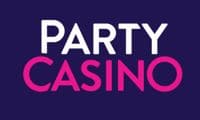 Party Casino is where LC International Limited lets the good times roll. It's not the most famous of the Ladbrokes Casino sister sites, but it's seen some big-time advertising campaigns in the past, including a deal with the McLaren Formula 1 team. Many of the casinos on this network can boast that they've been advertised on television, but only Party Casino can say that its name and logo have whizzed along the track at 200mph on the side of a racing car. Rather than having an individual focus, Party Casino is a general-purpose casino that offers a little bit of everything. The only thing missing is bingo, but there are plenty of options for that in the LC International Limited range if bingo is what you're looking for.
Gamebookers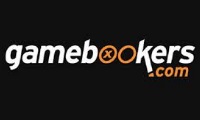 If you're an experienced casino and online slots player, you're likely to have heard of all of the Ladbrokes Casino sister sites before. If there's an exception to that, it's likely to be Gamebookers. LC International Limited operates several sportsbook websites – probably one or two more than it really needs, in truth – and Gamebookers is the least popular of them. That sounds like we're insulting Gamebookers, but we don't mean to. If the site was in another casino network's hands and was still seeing as much traffic as it does now, it would likely be among the network's best-performing sites. As it is, it feels a little lost in the mix compared to sports betting behemoths like Coral and Ladbrokes. Still, it's as good a place as any to come and double-check that the odds you're being offered with the bigger players are the best you're going to get.
Coral Games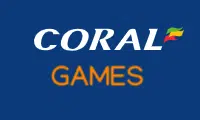 Coral Games is arguably the closest of all the Ladbrokes Casino sister sites in terms of where it came from and what it does. Ladbrokes and Coral both started as sports betting shops in the UK's towns and cities, but both expanded their repertoire after the age of the internet arrived. They've had to adapt and change to stay relevant, so now both of these veteran brands have bingo and casino brands. You'll spot similarities between the range of entertainment on offer at Ladbrokes Casino and Coral Games, but there are enough differences between promotions and exclusive games to make them both worth a visit.
Gala Spins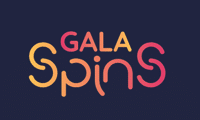 If you can hear the Gala Spins advertising jingle when you see the Gala Spins logo, you're not alone. This is a casino that's been backed in a big way in terms of promotion and marketing. Gala Spins was launched with the intention that it would become every bit as important to the UK casino and gambling scene as Gala Bingo is. That's a very high benchmark, but the site is well on its way. This might be a controversial statement, but there probably isn't a better online slots site across all the Ladbrokes Casino sister sites. Some of them do live dealer games better or have better table games, but if your interest is in online slots and online slots only, Gala Spins is likely to be the best place for you to go once you're done with Ladbrokes Casino.
Coral Casino
The eagle-eyed casino enthusiasts among you will probably spot that there isn't much of a difference between the Coral Casino site and the Coral Games site. It's a fair point to make. There are fewer differences between these sites than perhaps any others in the entire Ladbrokes Casino sister site range. We've listed them both as alternates simply because that's how Coral sees them – and who are we to disagree with Coral? Because of the similarities, this site is just as close to Ladbrokes Casino in terms of content and style as Coral Games is. It stands to reason that you'll have just as much fun at all of them so long as you're already a fan of the way that Ladbrokes Casino operates.
Sporting Bet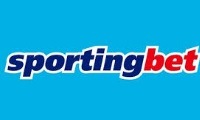 Sporting Bet is not – yet – among the bigger sports betting brands on the Ladbrokes Casino sister site network. That might change in years to come. The other brands had a significant head start on Sporting Bet, so it has a lot of catching up to do. While it might not yet be a huge name to players in the UK, Sporting Bet is well-known across Europe and in other major gaming territories around the world. There are strong similarities in presentation between Sporting Bet and Gamebookers, but Sporting Bet arguably has the edge in terms of promotions and incentives. That would be a good reason to visit Sporting Bet before you turn to Gamebookers, but if you have time on your hands and you want to be absolutely certain you're going to get the best potential returns, why not check both?
Bwin Casino
You might have noticed a theme beginning to develop here. The Ladbrokes Casino sister site family contains a lot of well-known brands that made their name as places to come and bet on sports, and eventually tested the waters in other areas. Some of them have had more success in those areas than others. Bwin Casino hasn't yet truly caught on as strongly as the main Bwin brand has, but it's still a fairly recent addition to the family and will be given plenty of time and support to grow. Like Sporting Bet, Bwin is a brand that grew up in continental Europe before crossing the waters and coming to the United Kingdom. Thousands of players trust Bwin to handle their sports bets every weekend. They might do the same with slots and table games given time.
Gala Bingo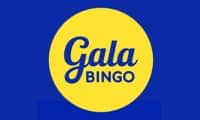 The Gala Bingo name feels like it's been around forever, but it's actually younger than you probably imagine it to be. Gala Bingo venues can be considered a fixture in many a British town and city, but the oldest of them have only been there since 1990. Gala Bingo was envisioned as a new major bingo name in the physical world, but it came into being just as the internet was starting to take off. Realising that the exciting new digital world would provide Gala Bingo with new opportunities, its owners embraced it with open arms. The strategy paid off in a big way, and Gala Bingo is now easily one of the most popular bingo brands in the country. That's as true online as it is offline. Gala Bingo is bigger than Coral Bingo and Ladbrokes Bingo, and that's no small matter. Mecca Bingo is still bigger, but don't rule out the idea of Gala Bingo catching it in the long run.
Bwin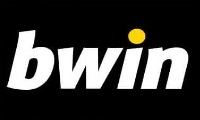 Bwin is the sportsbook website that Bwin Casino sprang from. Founded in Austria during the late 1990s, Bwin is every bit as big in its home country as Ladbrokes and Coral are in the UK. It's the success that Bwin had in Europe that allowed it to eventually find its way to the UK, where it now sits proudly as a member of the LC International Limited network of casinos. Bwin's approach is a little different to that of the other sports betting sites on the network. Both visually and in terms of content, it feels unique. That's not to say that you'll get better odds or deals at Bwin than you will with any of the other brands, but if you're looking for a bespoke sports betting site with a strong sense of individuality, that's basically what Bwin was built for.
Coral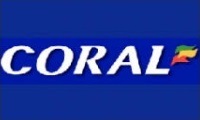 World War Two wasn't even on the horizon when Coral opened its first shop in England during the 1930s. It was one of the first legal sports betting outlets of its time. That gave it a massive head start over many of the other big-name British sports betting companies, and for the main part, it's managed to maintain that lead for the past century. Diversification has been the key to staying ahead for Coral. Rather than shrink away from the threat posed by the internet, Coral embraced it and moved its services online. They're still there on the high street, but in most cases, it's easier to deal with them through your phone than in person. It's not quite the biggest of the Ladbrokes Casino sister sites, but that's only because Ladbrokes itself exists. If you regularly bet on sporting results and you don't at least glance at what Coral might be able to offer to you, you're probably doing it wrong.
Party Poker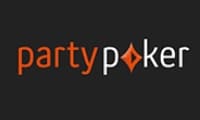 Party Poker is a site that's serious about poker but wants people to have a good time when they're playing the game. That's one of the reasons that it's called "Party" Poker. The other reason is that this is technically a brand partner of Party Casino, although the two sites have virtually nothing in common. Instead, they respect each other's space. Party Casino doesn't offer poker, and Party Poker doesn't offer any casino games. Aside from being a good place to come and play big-money poker games – some of which end up being broadcast on the site's YouTube channel – Party Poker is a great place to meet your fellow poker players. There's a whole section of the Party Poker website dedicated to helping people find or create new poker teams, so if you're tired of being a lone wolf, now you know how to do something about it.
Foxy Games
The UK casino scene wouldn't be the same without the Foxy brand. Whether we're talking about Foxy Games or Foxy Bingo, they're massively popular sites that welcome thousands of players every day. Just don't mention Foxy Casino – it's the one misstep that the brand's parent company has ever made with this famous name and its equally famous mascot. Foxy Casino was piggybacked to success by Foxy Bingo, which was already a big deal in the UK by the time Foxy Games launched. There are casino games to play on Foxy Bingo, but Foxy Games goes more in-depth than its sister site. It has a larger range and comes with promotional offers that you won't find on Foxy Bingo either. This is a casino with an arcade feel and a focus on newer, flashier slots and games. It's one for those who prefer the shock of the new rather than the traditional games of the past.
Gala Casino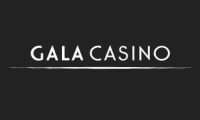 Gala Casino is probably the most glamorous of the Ladbrokes Casino sister sites. It has the most exclusive look and comes the closest to giving players the feeling of being in a genuine VIP casino getting five-star treatment. That makes it all the more of a shame that more players aren't aware that it exists. Gala Casino might have more style than Gala Bingo or Gala Spins, but it's comfortably in last place when it comes to popularity and brand awareness. There's a simple explanation for that; Gala Casino has never had the kind of big-money marketing push that turned Gala Spins into such a success and kept Gala Bingo close to the top of the bingo world. If that were to happen, we see no reason why Gala Casino couldn't become just as big a deal for LC International Limited. It's a "premium" casino – by which we mean it focuses on quality more than it does on offering a wide selection of games – but if that's up your street, give it a look.
Foxy Bingo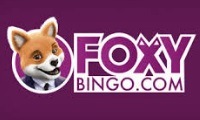 If you've never heard of Foxy Bingo before, we already know two things about you. The first is that you've never played bingo on the internet before. The second is that you never watched "The Jeremy Kyle Show" when it was still being aired on ITV. We don't blame you for the latter, but Foxy Bingo's sponsorship deal with the once-popular show catapulted the brand into the national spotlight. Having got the country's attention, Foxy Bingo was able to keep it by creating an adorable northern fox mascot called "Foxy" and using him in television commercials and further sponsorship deals. Foxy isn't quite as famous as, say, Ronald McDonald, but most people in the UK would be able to name him and say who he advertises. With brand awareness like that, Foxy Bingo never needs to worry about its place in the pecking order of UK bingo sites.
Ladbrokes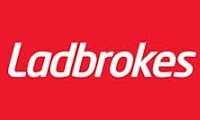 Ladbrokes isn't just the oldest sportsbook operator in the UK. It's the oldest in the entire world. Gambling wasn't even technically legal when Ladbrokes set up shop in 1902, but the company managed to find a way around the law through some expertly-navigated loopholes. It lost its market advantage when laws changed and more sports betting and gambling companies appeared, but it dealt well with the new generation of rivals and continues to do so today. Of all the Ladbrokes Casino sister sites, the biggest and most important is Ladbrokes itself. It would be impossible for Ladbrokes Casino ever to have been born without Ladbrokes, and if the sports betting side of Ladbrokes were ever to fail for any reason, it's hard to imagine Ladbrokes Casino surviving without it; such is the symbiotic relationship between them. Given the size and success of the Ladbrokes brand, though, I don't think we realistically need to worry about that happening.
Cheeky Bingo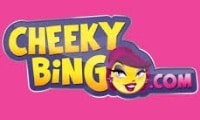 It's hard to say what the cheekiest thing about Cheeky Bingo is. Is it the Cheeky Rewards section, which is where this bingo site keeps all of its promotions? Is it the Cheeky Jackpots area, which is where all the highest-paying slots and games are to be found? Maybe it's just the generally cheeky vibe of the casino's aesthetic, which draws inspiration from classic cartoons and comic books from the 1980s and 1990s. Any or all of those suggestions might be true, but the simple fact is that Cheeky Bingo is the Ladbrokes Casino sister site that serves up the biggest dose of fun. It makes absolutely clear that this is a place where you can come and play bingo for laughs – but should you ever want to nip off into the casino section of the site in between those laughs, you're more than welcome to do so.
Coral Bingo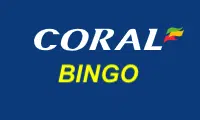 You could play bingo at so many other Ladbrokes Casino sister sites, so why should you do it at Coral Bingo? The answer is probably similar to the reason why you might play casino games at Ladbrokes Casino, even though there are so many dedicated casino sites in the LC International Limited casino family. Coral Bingo might not specialise in bingo, but Coral is a huge name. If you're a bingo fan, playing bingo here means that you get to indulge in your favourite hobby in exclusive, bust bingo rooms with all the safety and security that comes with playing at a major website. Times may change, and other brands might come and go, but Coral is one of the UK scene's great constants. We don't see why Coral shouldn't be able to turn its bingo minisite into a runaway success – it's been able to make a success out of everything else it's ever touched.
Ladbrokes Casino News
: This week, Ladbrokes has unfortunately come under public scrutiny for what some may call a 'scandal'. One Twitter user tweeted at Ladbrokes wondering why their account had been charged with a £3 'inactivity fee'. This sparked debate across Twitter where multiple users portrayed their anger and disappointment towards this. Since then, multiple news outlets have reported on this, such as the Metro. Ladbrokes responded to the original tweeter claiming that this monthly £3 fee was put in place to cover the "operating cost" of keeping a player's account open while it remained inactive. It was also added that only the "account balance would be charged", however this fee also seems to be a monthly fee that will be taken from the player's account until the balance reaches zero (as noted in an email response from Ladbrokes).
As you can imagine, this has not been taken lightly by the gaming community and others who are interested in the Ladbrokes brand. This inactivity fee has been claimed to go against safe gambling regulations and many have suggested that this may be dangerous for recovering gambling addicts. The monthly fee may entice or pressure recovering addicts into gambling again, as they may want to log in either to withdraw any remaining funds or gamble again in order to avoid the inactivity fee. While the gambling commission does allow operators to charge an inactivity fee, many people have still labelled Ladbrokes as "vultures", "disgusting", and "diabolical", along with other insults, because of this new monthly charge.
: This week, a new piece of research has been published by Advance Market Analysis called "Sports Betting Market Insights, to 2027". Within this 232-page study readers can find tables and charts that represent evolving trends, drivers, restraints, and opportunities within the sports betting market by looking at market-associated stakeholders. What the study concluded was that the key reason for the increased growth of the sports betting market was due to increasing R&D spending across the world. It is important to note here that the study highlighted a few key players in the sports betting market, one of them being Ladbrokes, among the likes of William Hill and Bet365 from the United Kingdom, but also international companies such as Paddy Power (Republic of Ireland), 888 Holdings (Spain), and the developer Microgaming (United States).
Players heading over to the Ladbrokes Casino site will see that this week they are offering players the opportunity to be the first to play a new game "WWE Clash of the Wilds". This game has been developed by All41 Studios, which is their second outing with a WWE-themed game, with the first one being WWE Legends Link&Win. Casino players who have been fans or are still fans of the WWE will love what this game as to offer with its inclusion of the eight-time WWE Champion John Cena, as well as new superstars such as Charlotte Flair, Roman Reigns and Bianca Belair. This game has a RTP between 86.79% – 96.13%, so get over to Ladbrokes Casino, WWE and Slots fans alike to try out this new game.
: Ladbrokes has been under criticism in recent times and is facing legal action in High Court. This lawsuit stems from accusations that the company has been allowing gambling addicts to place high sums of money on bets and failing to put restrictions on players accounts. The lawsuit was filed by a customer who claims that Ladbrokes has failed to stand by its operating permit as they displayed a failure to protect the customer by not carrying out effective source-of-fund or anti-money laundering checks, as well as not monitoring their extensive level of gambling during 2015 and 2016, which they claim lost them a total of £231,000. This is not a good look for the Ladbrokes brand, as it is only just coming off the back of a run in with the regulator that saw them agree to pay £17 million as they were punished by the UK Gambling Commission over anti-money laundering and social responsibility rules violations.
Moving away from the legal issues and regulatory actions side, Ladbrokes doesn't seem to be doing much better when it comes to the public reception from its players base either, with all of their Trustpilot reviews this week being 1 star, excluding the one 2 star review. Players are not happy for a number of reasons, however the main one seems to be the lack of returns players seem to be getting from their money, with many of these players saying Ladbrokes is the worse of big casino sites. One player even noted that they never have issues with Flutter Group websites, just those under the LC International umbrella.
Can Ladbrokes Casino Be Trusted?

★★★★★
Ladbrokes Casino is a 4 Star trusted casino.
1. UKGC License

Ladbrokes Casino has a valid UKGC licence through LC International Limited, account 54743.

2. UKGC Fines

LC International Limited has never been warned, fined, or otherwise reprimanded by the UK Gambling Commission.

3. Customer Service

There's no telephone support at Ladbrokes Casino. You can speak to customer support agents by live web chat, email, or social media, but finding the relevant details is far harder than it should be.

4. Trustpilot Score

Ladbrokes Casino does not yet have its own page at Trustpilot. It's included in the overall score for the whole Ladbrokes website, which is very low at 1.4 out of 5 even after 2000 reviews.

5. Company Location

LC International Limited's head office is in Gibraltar.

6. Visible T&C's

The various promotions at Ladbrokes Casino come with all of their terms clearly stated.

7. Social Media Presence

Ladbrokes uses Facebook and Twitter to provide customer support, and also maintains a YouTube channel.

8. Number of Sister Sites

The number of Ladbrokes Casino sister sites is above twenty, and seems to increase every year.

9. Games portfolio

The Ladbrokes Casino games portfolio is enormous, with over 1000 games available at the site.

10. Gamstop links

Ladbrokes Casino takes its responsible gambling commitments seriously, with GamStop and other logos featured on the homepage.

Overall SCORE >

★★★★

★ – 4/5 Stars
Ladbrokes Casino Review 2023
Ladbrokes Casino is owned and operated by LC International Limited. It benefits from having the massive, well-established name of Ladbrokes – a sports betting brand that's been around for over 120 years – but offers distinctly modern casino games drawn from a variety of top-ranking providers. Between the wide range of games and the quality that comes with being connected to a major brand, Ladbrokes Casino ought to be a smash hit – but is it? Let's look at the site with fresh eyes and find out.
Welcome Bonuses
Welcome offers across the UK casino scene aren't quite as chunky as they used to be because of changes in regulations and licensing conditions. That being said, the Ladbrokes Casino welcome offer is, at the time of writing at least, an offer worth considering. It's open to all new players who are willing to deposit and then bet £10 or more, in return for which they'll receive £50 in bonus funds. The £10 bet only qualifies if it's spent upon certain games, so check the terms before you start spinning. Once you've completed the qualifying terms, you'll receive the offer in your account inbox. It has to be accepted within 14 days, and bonus funds have to be used up within 30 days. The bonus funds associated with this welcome offer come with a wagering requirement of x40.
Ladbrokes Casino 2022 Website Design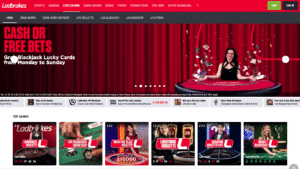 Ladbrokes might be over 120 years old, but it doesn't look it. Its familiar red-and-white website is as sharp and modern in its look and feel as any other you'll find. It follows the template of the 2020s, with responsible gambling messaging and promotions sharing space in the scrolling banner at the top of the page. As Ladbrokes Casino is a minisite rather than a full casino site in its own right, most of the gaming content is condensed into a single page. That means you're going to have to do an awful lot of scrolling if you want to see every option and every category. Fortunately, there are a few menu options across the top of the screen to help you with that if you already know what you're looking for and want to get there as quickly as possible.
We have only one reservation about calling the design of Ladbrokes Casino "customer friendly." To qualify as being friendly to customers, you have to make it easy for customers to speak to you. Ladbrokes Casino doesn't do that. Trying to find customer service options at Ladbrokes is like trying to find your way into the centre of a labyrinth. We promise that the options are there if you go to the "help and contact" section and keep declining every category or suggestion that the FAQ section makes, but it's going to take a while before you eventually see contact details.
Ladbrokes Casino Top Games and Providers
Ladbrokes Casino collaborates with world-class game developers such as Playtech, Pragmatic Play, Barcrest, Novoline, IGT, NextGen, and NetEnt.
You would expect a site as big as Ladbrokes to work with some of the biggest-name providers in the casino industry – and you'd be right to. The latest and greatest creations from names like NextGen, NetEnt, Pragmatic Play, SG, IGT and many more are all ready and waiting for you. All of the best-known games from these successful providers are on the menu – but so are a whole host of titles that you may never have seen before.
Ladbrokes has invested in developing some exclusive titles as a way of persuading players to come and give them a try. Atlantis Queen, Panther Moon, and Rome & Glory are all names that you might see at other Ladbrokes casino sites and minisites, but you won't see them anywhere other than that. The live casino section is every bit as well-supplied as the rest of the casino, with twists on classic table and card games, including Pai Gow Poker, Dice Twister, Blackjack Surrender, and many more. The games section is updated constantly at Ladbrokes Casino, so we suggest you spend some time taking a good look around before deciding what to play.

Payment Methods
The range of deposit and withdrawal options available at Ladbrokes Casino is as wide as you'll find anywhere else in the UK scene. Debit cards are and always will be acceptable, but Ladbrokes Casino is also happy to deal with you via PayPal. That's probably the quickest way to get money into or out of your account, but if you'd rather use an e-wallet, Ladbrokes can process Neteller or Skrill. Failing all of that, you can still use your Paysafe card or bank transfer if you wish. Minimum deposits are £5 across the board.
PayPal and e-wallet withdrawals ought to be in your account within 48 hours and will be processed instantly wherever possible. Debit card withdrawals are a little slower and might take up to three days. Bank transfers are even slower than that, so you should only use them as a last resort.
Customer Support and License
Ladbrokes Casino offers its services in accordance with the licence granted to its parent company LC International Limited by the UK Gambling Commission. The reference number for that licence is 54743.
As we covered earlier on, customer service availability is an issue at Ladbrokes Casino. It's great that they offer support through direct messaging on Twitter or Facebook, and live web chat is always welcome, but telephone support would be appreciated, and more transparency about how to get in touch wouldn't go amiss either. The contact options are buried so deep in the FAQ that it's likely that some players will never find them.
Ladbrokes Casino Conclusion
We came to Ladbrokes Casino expecting to find quality, and that's what we found. From exclusive games to big-money jackpots and some attractive welcome offers, Ladbrokes Casino isn't lacking anything that its major rivals have in features or functions. It's a big-hitter of a casino site, and it's up there with the major players in the UK scene. With better customer support, it might be a five-star casino, but if all of those bad reviews on Trustpilot haven't prompted Ladbrokes to do anything about this issue, we won't hold our breath.