Butlers Bingo Sister Sites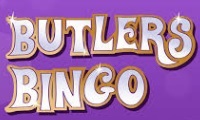 Butlers Bingo sister sites include Casino Fantastico, Bingo Diamond, Casino of Dreams, Dotty Bingo, Glossy Bingo, Lucky 247 and Rosy Bingo.
Butlers Bingo (butlersbingo.com) is operated by Broadway Gaming Limited from 16-20 Hospitality House, Cumberland Street South, Dublin, DO2Y 097, Ireland.
Sites like Butlers Bingo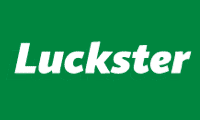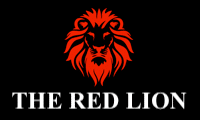 Butlers Bingo Sister Sites 2022
Rosy Bingo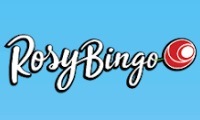 We'll make one thing clear straight off the bat – most of the Butlers Bingo sister sites look the same. When Broadway Gaming Limited makes casino sites, it does so with a very rigid template that doesn't leave much room for casinos or bingo sites to express their individuality. This never used to be the case, but the uniform look of the Butlers Bingo sister sites was introduced in 2021 and looks to be here to stay. Aside from making the sites look the same, it makes them difficult to get to know if you're a new player considering signing up. Almost all of the gaming content at Rosy Bingo is hidden behind the login screen. If you want to know what this site truly has to offer, you have to bite the bullet and complete the registration process. As an incentive to do so, Rosy Bingo offers a 100% matched deposit bingo bonus with a maximum value of £100. You'll have to squint a bit or zoom in to read the fine print, but the terms and conditions aren't too bad. The minimum deposit is £10, and wagering requirements are set at a competitive x3 for bingo rooms. If you'd rather use the money playing slots and casino games at Rosy Bingo, the wagering requirement jumps to a still-OK x35.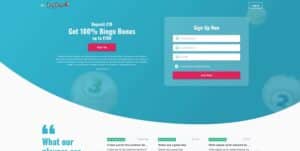 Dotty Bingo
We refer you back to the disclaimer we made at the start of our paragraph about Rosy Bingo. All of the Butlers Bingo sister sites are essentially the same. The biggest difference between Dotty Bingo and Rosy Bingo is that one is blue, and one is red. For the avoidance of doubt, Dotty Bingo is the red one. Even the welcome promotions of the Butlers Bingo sister sites are usually the same with the same terms and conditions, and that's the case with Rosy Bingo and Dotty Bingo. We might not be able to find out too much about what Dotty Bingo has to offer as a visitor to the website, but we can find out what its players think about it. The homepage carries a live feed from the Dotty Bingo Trustpilot page – which is quite a bold mood – and so all the most recent reviews are visible. Dotty Bingo doesn't seem to have much reason to fear negative reviews, as, after more than eight hundred reviews, it has an average score of 4.3 out of five. That's an incredibly high score for an iGaming or casino website and strongly indicates that Dotty Bingo (or, to be more accurate, Broadway Gaming Limited) offers a quality service.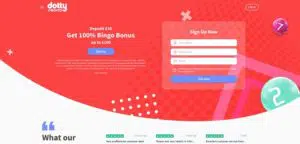 Casino Of Dreams
Casino of Dreams is an online casino site that's come back from the dead. The site disappeared from the UK during 2020 but returned in 2022 with a new URL (casinoofdreams.uk) and, despite what we've said above, a new look. The Broadway Gaming Limited template is reserved for the casino network's bingo sites, so its slots sites look a little different. We say "slots" because that's what Casino of Dreams does at its core. It might be called Casino of Dreams, but it's unlikely to be the casino of your dreams if the casino of your dreams is stacked high with live dealer games and video game shows. Most of the games in the iGaming portfolio of Casino of Dreams come from Pragmatic Play, Eyecon and Microgaming, although we've noticed a couple of other providers regulated. In truth, we don't think the collection of slots at Casino of Dreams is any larger than the collection of slots at Butlers Bingo, so there's little reason to play here rather than the other Butlers Bingo sister sites unless you find the bingo games a distraction and want to focus on spinning the reels.
Bingo Diamond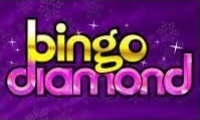 Bingo Diamond is a return to the familiar Butlers Bingo sister sites template we referred to when we were talking about Rosy Bingo and Dotty Bingo. It's also a casino and bingo site we have grave concerns about. When we visited the site to write this mini-review, we found that its security certificate had expired. That could mean that Bingo Diamond is no longer a going concern, although we haven't seen any official confirmation of that from Broadway Gaming Limited or elsewhere. We were eventually able to reach the Bingo Diamond website, but only after ignoring and overriding several warnings. We hope this is down to either an oversight or a short-term technical glitch, as if the site has no security certificate and web browsers attempt to block access to it, Bingo Diamond won't last for very much longer. As for what you'll find at Bingo Diamond (presuming it's working), it'll be the same as you'll find at Butlers Bingo. Scroll down and read our full Butlers Bingo review to find out.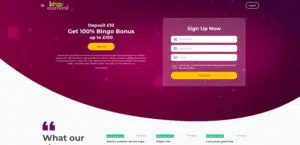 Glossy Bingo
Once upon a time, Glossy Bingo had a theme based around the style of a glossy magazine (think "Hello" or "OK"), and it looked fantastic. Those days are long gone, thanks to the questionable decision to make all of the Butlers Bingo sister sites adhere to the same fairly dull theme. You can get a sense of what the casino used to look like from its logo, but aside from that, it's yet another Butlers Bingo clone, offering the same games and the same promotions with the same terms and the same conditions. Despite that, Glossy Bingo remains popular with players. After more than 450 reviews, it currently holds a rating of 4.2 out of 5 with Trustpilot. Anything over 45 is considered exceptional for an iGaming website, so Glossy Bingo has to be doing something – quite a lot of things, in fact – right. The site prides itself on its chatty, active, friendly community, with bingo rooms open 24/7 and chat hosts always available. You can even switch your camera on and enter the Zoom Room if you so wish – although why anyone would want to do that after enduring 2020 is beyond us.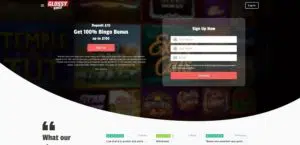 Casino Fantastico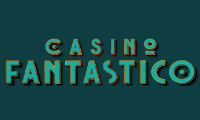 Somebody at Broadway Gaming Limited either really likes templates or really doesn't like spending time coming up with unique ideas for online casino designs. We say that because not only do all the bingo-themed Butlers Bingo sister sites look the same, but all the slots-led Butlers Bingo sister sites look the same, too. Casino Fantastico uses the same basic template as Casino of Dreams, along with the same splash banners and what appear to be the same promotions. Big promotions aren't actually a speciality at Casino Fantastico, which prefers to get by on the strength of its games. We don't actually mind that; most players would rather be left to get on with the games than sign up for a promotion only to find out they have to deal with a sky-high wagering requirement before they can get their hands on any money. There are small promotions to play with, though, including cashback offers on Monday and loyalty tokens that can be redeemed for cash once enough have been accumulated. Casino Fantastico pledges to process withdrawals within one working day where possible.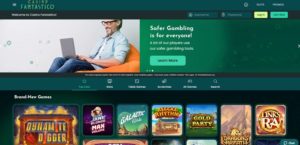 Lucky247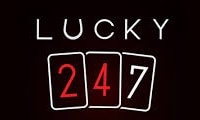 Lucky247 Casino is a case of "once more into the breach, dear friends," because it's largely the same casino as Casino Fantastico and Casino of Dreams. Based on everything we've said about the Butlers Bingo sister sites being built on a series of templates, that shouldn't come as any great surprise to anybody who's been following closely. Lucky247 is more similar to Casino of Dreams than any of the other sites on the network because it's been on a similar journey. It also disappeared from the UK market in 2020 but also returned with a new URL in 2022. In this case, the URL is lucky247.uk. There's nothing to differentiate the casinos other than their names and their chosen colour schemes, so we'd unfortunately have to say that Lucky247 is the least interesting of the three slots-based Butlers Bingo sister sites purely because of its boring, plain black background and lack of splash graphics. The theme doesn't negate the quality of the content, though, so you're just as likely to have a good time here as you are at Casino of Dreams or Casino Fantastico.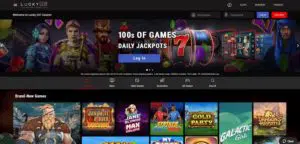 Can Butlers Bingo Be Trusted?

★★★★★
Butlers Bingo is a 3 Star trusted casino.
1. UKGC License

Butlers Bingo is covered by the licence that Broadway Gaming Limited holds with the UK Gambling Commission, reference 39075.

2. UKGC Fines

There are no fines or other disciplinary actions on file for Broadway Gaming Limited with the UK Gambling Commission.

3. Customer Service

Customer support at Butlers Bingo is limited to live chat, email and the FAQ section.

4. Trustpilot Score

After over 900 reviews, Butlers Bingo has an outstanding rating of 4.5 out of 5.

5. Company Location

Broadway Gaming Limited is based in Dublin, Ireland.

6. Visible T&C's

Butlers Bingo lists the necessary terms and conditions alongside all of its promotions.

7. Social Media Presence

There isn't a Butler's Bingo Twitter account, but the site has a busy Facebook account with nearly 80,000 followers.

8. Number of Sister Sites

Broadway Gaming Limited operates seven Butlers Bingo sister sites.

9. Games portfolio

Butlers Bingo has around 250 slots and 10 bingo rooms. That's lower than you'd expect.

10. Gamstop links

The GamStop logo does appear at the bottom of the Butlers Bingo website, but it's small and easy to miss.

Overall SCORE >

★★★

★★ – 3/5 Stars
Butlers Bingo Review 2022
If you've read everything we wrote above about the Butlers Bingo sister sites, you'll know not to expect anything at Butlers Bingo that you won't also find at Rosy Bingo or Dotty Bingo. That's how similar the bingo sites on the Broadway Gaming Limited casino network are. However, what do the sites have to offer? Players love them, but why do they love them? You'll find out in this review.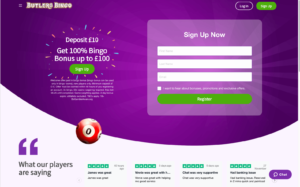 Butlers Bingo Welcome Offers
The welcome offer at Butler's Bingo is succinct and easy to swallow. You'll see it advertised the moment you arrive on the casino's homepage. It's a 100% matched deposit with a cap of £100, and it's intended to be used on bingo games. You don't have to use it on bingo games, though – you could take it and use it on the Butlers Bingo online slots instead if you so desire. The offer is subject to a minimum deposit of £10 and comes with varying wagering requirements. It's just x3 if you use the money on bingo rooms but increases to x35 if you use it on slots. That's a big jump, but it's in line with the UK average.
Ongoing Promotions
Some of the Butlers Bingo sister sites offer loyalty or VIP reward schemes, but only those that focus on online slots. Butlers Bingo prefers to offer a large collection of small rewards. Examples include "Golden Monday," which is a free spins offer for anyone depositing £20 or more on Mondays. "Pretty Penny" is a special bingo game available every day at 8pm, with tickets set at the cost of just 1p. "Bingo Bonus Tuesday" provides a 20% matched deposit on all deposits above £10 (capped at £20), and so the list goes on. None of the promotions are guaranteed to last long, so if you like the look of something you see and you're happy with the terms, go for it. You can't even be sure that the same promotion will still be there the next time you visit the site.
Butlers Bingo Pros and Cons
Pros:-
Butler's Bingo is excellently well-reviewed by its players, which is the greatest compliment that any online casino could hope to receive. 
The bingo rooms at this site are exclusive to the Broadway Gaming Limited casino network – you won't find them anywhere else. Playing at Butlers Bingo offers something close to a unique experience. 
Cons:-
The site looks drab. The 2021 rebrand of the bingo sites in this family took away all of their individuality and left us with no reason to pick Butlers Bingo over (for example) Rosy Bingo or vice versa. 
The overall range of about 250 slots and 10 bingo rooms is low by modern standards, so if you stick with Butlers Bingo long enough, you may find you get bored with the lack of variety. 
Featured Games
While Butlers Bingo does offer slots and a limited number of other casino games, it would be unfair to assess the casino on this basis. Unlike some online slots sites that dabble with bingo but use the word "bingo" in their name anyway, Butlers Bingo is truly dedicated to the game it's named after. If we're talking about featured games at Butlers Bingo, we have to talk about bingo rooms.
It will come as a surprise to many players to find that there are only ten bingo rooms at the site, and some of them are locked off unless you pre-pay for them. The "heavyweight" and "super heavyweight" rooms are both examples of that and run only once or twice per day on a specific schedule for people who've paid to access them. You have to be online at the right time (and prebook your place) to get into those rooms, but that shouldn't be a barrier to anyone who's serious about the hobby. The biggest bingo prizes that Butlers Bingo has to offer can be found inside those rooms. Not everyone has to be a high roller, though – if you'd prefer to work with a smaller budget, you might prefer to spend your time in "Boombox" or "Beachball Blast." Ticket prices are lower there, but be aware that prizes are proportionately lower because of that. The "Drop Pots" room represents a nice medium level. Whether you want 90-Ball bingo, 80-Ball bino or even 50-Ball bingo, all angles are covered at this site. It might not do range, but it does quality.
Deposit and Withdrawal Methods
Butlers Bingo has committed to processing withdrawals the same business day if requested before 12pm or the following day if requested after that time. That's perfectly fast enough and ought to keep most players happy. Your best chance of getting a rapid payout is by using an e-wallet (Skrill, PayPal, Neteller), where transactions might take as little as one hour. Mastercard debit cards might take 2-4 days to process, but if you have a Visa Debit approved for fast withdrawal, you might sometimes get your money as fast as a PayPal user would. Direct bank transfers are the slowest way to conduct transactions with Butlers Bingo, taking between three and five working days.
Customer Support and License
You should be able to get hold of someone to speak to on live chat at Butlers Bingo all day, every day. In the unlikely event that you can't, you can send them an email, and they'll get back to you as quickly as possible. There isn't an option to pick up the phone and speak to someone, so that's something we'd like to see Butlers Bingo improve on in the future. The licence that covers iGaming operations at Butlers Bingo is held with the UK Gambling Commission by Broadway Gaming Limited. Butlers Bingo is also available outside the UK, where it holds a Malta Gaming Authority licence.
Butlers Bingo – The Verdict
Butlers Bingo has exclusive games, fast withdrawals, round-the-clock customer assistance, and happy customers. Based on all those metrics, it's a great little bingo and casino site to spend time at. We say "little" because the overall range of games isn't huge, but there's nothing wrong with being small and perfectly formed.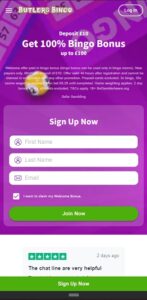 What are players saying about Butlers Bingo?
Here are our condensed/reader's digest summaries of recent player reviews of Butlers Bingo. The reviews are real, but we've edited the comments to keep them brief.
01-Aug-2022 by Lynne:
I got great assistance from Teresa on the customer support team today. She was very quick and supportive. – source: TrustPilot
01-Aug-2022 by Steven:
I've just been through full verification, and they've paid me my £3850 in full. I'm very happy. – source: TrustPilot
31-Jul-2022 by Danielle:
Becca was amazing today when I needed help, she solved my problem straight away. – source: TrustPilot
30-Jul-2022 by Aimee:
I made a mistake when I was signing up and ended up with the wrong welcome offer, but I spoke to a guy called Stanley who swapped the offers for me. Great customer service. – source: TrustPilot
28-Jul-2022 by Anne:
They don't process withdrawals at weekends, which they don't tell you before you sign up. I'd rate them higher if it wasn't for this. – source: TrustPilot

12-Feb-2021 by Wendy:
This casino was quite exciting for me, and I like them a lot. They have the perfect games, and the customer service on this is just amazing. – source: TrustPilot
12-Feb-2021 by Teresa:
I just joined this casino and had a problem, so I contacted their customer support, and it was a very good experience. The chat was friendly, and they solved my problem instantly. – source: TrustPilot
07-Feb-2021 by Dianne:
This is a great online casino, and I will recommend all of you give them a try. They have all the good things like a huge variety of games and fun bingo rooms to play in. – source: TrustPilot
06-Feb-2021 by Dawn:
Butlers Bingo, for me, is the best. You hardly ever lose, but even when you do, it's the price that comes with gambling. I enjoyed my time at this site and will recommend it to others. – source: TrustPilot
05-Feb-2021 by Katie:
There is nothing bad about this casino, this casino is a whole and had no bad thing. Their customer support is quick and reliable as well. The payouts are also fast. – source: TrustPilot
Butlers Bingo: A Deeper Dive
Pragmatic Play Have Their First-Ever National Bingo Day on Butlers Bingo
Not content as just one of the UK's top online slot game developers, Pragmatic Play set its sights on dominating the online bingo community; from their first release, their contemporary and glossy bingo rooms went down a storm on Butlers Bingo and many other online casinos. Casinos were quick to integrate and host the games, bingo fans were even quicker in checking them out.
In 2021, Pragmatic Play celebrated its first-ever National Bingo Day, and they did it in generous style. During the two-day event, with a little help from major partners, such as Butlers Bingo, Pragmatic Play offered free games by the plenty. On June the 25th, Pragmatic Play awarded a free £1,000 bingo game to one lucky player, plus plenty more free tickets to their games. Butlers Bingo was one of the few online casinos that exclusively ran this offer, alongside Lottoland, and PlayOJO. Like Butlers Bingo, Pragmatic Play knows that the social structure is the core of bingo gaming, both online and in bingo halls – this is just one of the reasons why, as partners, Pragmatic Play and Butlers Bingo fit hand in glove.
Prior to the hosting of Pragmatic Play bingo content, Microgaming was responsible for bringing the bingo games to Butlers Bingo. However, in March 2020, the online slot game powerhouse announced that it was pulling its bingo network, this decision came six months after Microgaming decided to close its poker content. Yet, this isn't an inherently bad thing, it means that Microgaming is free to focus on the arena that they truly excel in, the online slot industry. In recent years, Microgaming has hooked up with some of the hottest up-and-coming independent development teams, including Crazy Tooth Studios and Gameburger. It was through the collaboration between Microgaming and Gameburger that the iconic and instant classic games, 9 Masks of Fire and 9 Pots of Gold were born.
Of course, it isn't only exclusive bingo games that Pragmatic Play brings to Butlers Bingo. Pragmatic Play's multi-product collection of titles also brings some of the best slots to the casino. Towards the end of 2021, the most popular online slot games from Pragmatic Play include Wolf Gold, Gates of Olympus, Wild Wild Riches, Buffalo King Megaways, Chilli Heat, John Hunter and the Quest for Bermuda Riches, Day of Dead, Mustang Gold, Diamond Strike, 5 Lions Dance and Sweet Bonanza. As Pragmatic Play releases, on average, 5 new titles each month, their ever-strengthening partnership with Butlers Bingo is set to work in both of their favours. Pragmatic Play games are also frequently chosen to run alongside the online casino's ongoing welcome offer and reload free spin bonus promotions.
Butlers Bingo Video & Social Media Ads
The latest video ad from Butlers Bingo was posted in July 2016. The casino has a reputation for always staying on brand for everything they do, and this ad was no exception. Starting off with a tablet served on a platter by an elegant and attentive butler, the advert assures the viewer that the casino is just as enjoyable on a laptop as it is enjoyable on mobile. The ad also places an emphasis on the lively and welcoming community at Butlers Bingo, referring to fellow players as "Bestest bingo buddies". Towards the end of the ad, the focus moves to the exclusive perks that players get from the VIP club and the ability to snag free tickets regularly for bingo games. The welcome bonus has changed since the video ad aired. Instead of offering an offer that allows players to receive £35 when they deposit £10, the casino now matches bonuses of £10 or over by 100%, up to £100.
In 2017, Butlers Bingo got into fairly hot water for their latest ad, as it was deemed misleading, yet, that seemed to do little to the Casino's reputation. Butlers Bingo is always active on social media, especially Facebook. All throughout November, the casino made its stance on problematic gambling evident by posting helpful advice and trying to engage the gambling community into sparking a discussion about the dangers of gambling and chasing losses. The casino actively encouraged players to place limitations on their accounts and introduced players to the take-a-break tool.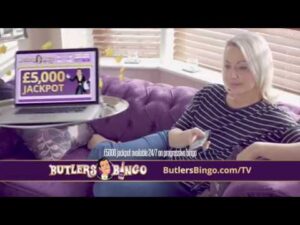 Butlers Bingo: A Social Community
At Butlers Bingo, the community is just as important as the big wins. Bingo fans can enter live bingo rooms day or night, seven days a week. With the live chat function that is always managed by a chat host, players from all across the world can communicate with each other and help each other celebrate the big wins, as well as the small ones. In the exclusive bingo rooms, you'll find bingo players just as fanatic as yourself! Butlers Bingo also uses social media pages to engage its audience through mini quizzes, contests and tournaments. For example, the last tournament that was hosted in August 2021 presented players with a prize wheel which contained their popular games, SunTide, Divine Diamonds and Fortunium, in the 3 segments. Players were asked to guess which online video slot game the needle would land on, the 10 randomly selected winners that selected the correct slot would win 30 free games.
Butlers Bingo also regularly posts blog updates. On their blog, players will find reviews of all the best new games, plus helpful tips and guides to help players play safely and make the most out of their stakes. Some of the new online slots which the casino brought the player's attention to in the blog include 9 Masks of Fire, Jungle Jim and the Lost Sphinx, Queen of the Crystal Rays, Deco Diamonds, Aurora Wilds and Highlander. Notably, the casino reserves its reviewing time, energy and enthusiasm for only the most highly-anticipated and innovative games. Live casino fans definitely aren't forgotten about in the blog either, the casino also regularly runs features such as guides to online roulette, bingo and blackjack.