Broadway Gaming Ireland DF Limited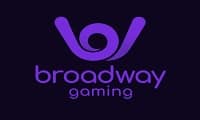 Broadway Gaming Ireland DF Limited operates more than 200 casino sites, including 888 Bingo, 888 Ladies, Wink Slots, Wink Bingo, XL Casino, Costa Bingo, Costa Games, Spinzilla, City Bingo, Moon Games and many more.
Broadway Gaming Ireland DF Limited, formerly known as Grand Battery Holdings, is based at Hospitality House, 16-20 Cumberland Street South, Dublin, D02Y097, Ireland.
Similar to Broadway Gaming Ireland sites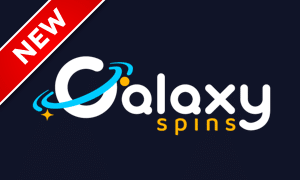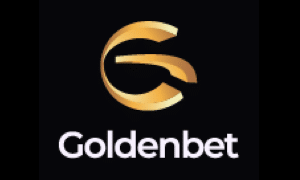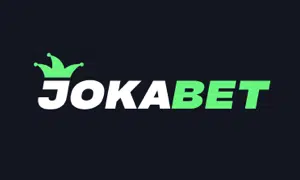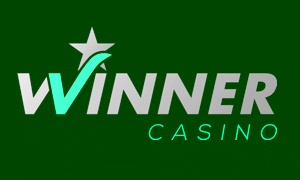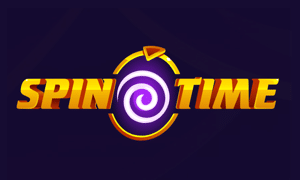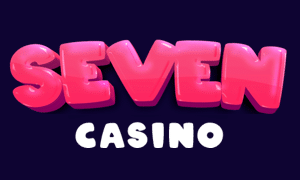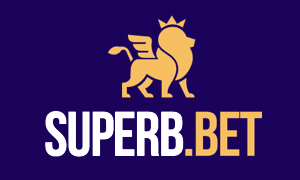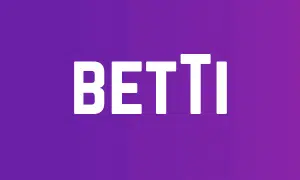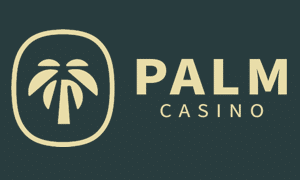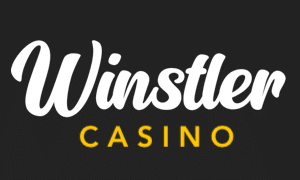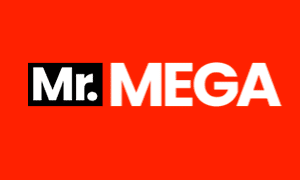 Top Broadway Gaming Ireland Sites
There are well over two hundred bingo and casino sites on the Broadway Gaming Ireland DF Limited network, all of which once belonged to 888 UK Ltd. We'll get onto the hows, whens and whys of the sites changed hands a little further down this page, but first of all, we're going to highlight the most popular sites on the platform. If you'd rather see a complete list of all the Broadway Gaming Ireland sites, scroll down to the bottom of the page.
888 Bingo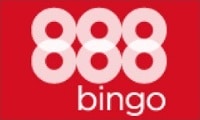 When it was announced that Broadway Gaming would be buying all of the 888 Group's bingo sites and creating a new casino network to host them, very few people imagined that the deal would include 888 Bingo. Almost all of the former 888 Group sites were offloaded as part of the deal, but 888 Casino, 888 Poker and 888 Sport stayed with the company that created them. 888 Bingo's move was a shock, and it's still odd to see the famous 8888 logo on a site that no longer belongs to 888. Still, the site belongs to Broadway Gaming Ireland DF Limited now and has to be considered the best-known and most played-at bingo and casino site on the whole network. The site's new owners have decided not to tinker with a winning formula, so all of the slots and games that existed before the move happened are still there now, including the popular Rollercoaster and 90s Extreme bingo rooms. New players at 888 Bingo can claim a 500% matched deposit welcome offer up to a maximum of £100, tied to an x2 wagering requirement if it's used on bingo games or an x30 wagering requirement if it's used on slots. 888 Bingo is an old site and looks a little dated, but it's still a big hit with players.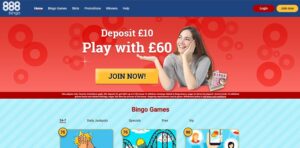 888 Ladies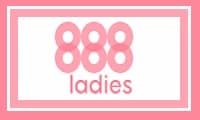 A lot of what we said about 888 Bingo also holds true of 888 Ladies. This was another strong performer for 888 UK Ltd, so it was a real shock to see the company let go of it and include it in the package of sites that was sold to Broadway Gaming. All we can conclude is that when the 888 Group said it wanted to get out of the business of operating bingo websites, it was deadly serious about it. 888 Ladies is, as the name suggests, a bingo and casino site that was made for female players. However, it's not a requirement that players have to be female in order to play here. It's a better-looking and more modern bingo site than 888 Bingo but contains much of the same content. The welcome promotion at 888 Ladies is a good example of that as it's also a 500% matched deposit offer, but at 888 Ladies, the amount of bonus funds a new player can claim is capped at £50. The same wagering requirements apply. Popular bingo rooms at 888 Ladies include Ladies First, The New Girl and 24 Cards, but there's also a collection of popular classic slots to consider, including titles like Starburst, 99 Time, Cleopatra and Shaman's Dream. There are a few instant-win scratch games to play with, too, if nothing else takes your fancy.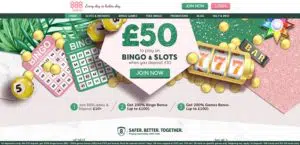 Wink Slots
Wink Slots was once one of the most popular non-888-branded slots and casino sites on the 888 UK Ltd platform. It now holds the same position on the Broadway Gaming Ireland DF Limited platform. It's a well-known site with thousands of regular players and is known for adding newly released slots at a faster pace than the majority of online casinos. If you're a newcomer to Wink Slots and you're not sure whether it's going to be the right casino for you or not, you can find out without spending any money by claiming thirty free spins when you register an account. No deposit is necessary to claim that bonus, but if you do feel like making a deposit, you can claim up to £100 as a matched deposit plus a further thirty free spins by depositing a minimum of £10. The wagering requirement attached to the bonus is x30, which is considered reasonable. New promotions are added frequently at Wink Slots, so it's usually worth checking out the promotions tab each time you return to the site. The total number of slots at Wink Slots as of the time of writing is north of 750, but there's a decent collection of Slingo games in the collection, too, pushing the total number of games at the site closer to one thousand.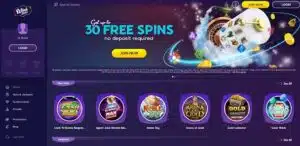 Wink Bingo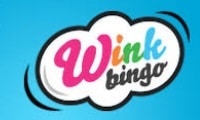 Some of the sites on the Broadway Gaming Ireland platform have closer relationships than others. Obviously, they're all sister sites of each other, but within the wider family of sister sites, there are a number of closely connected pairings of bingo and casino sites. The perfect example is Wink Bingo, which is an extension of the Wink Slots brand. In fact, it might make more sense to say that Wink Slots is an extension of the Wink Bingo brand, as Wink Bingo came first. This is a stunning bingo site with an attractive 2D cartoon theme which reminds us of The Beano, The Dandy and all the other comics we used to read in our youths. It's as easy on the eye as it's easy to navigate – and it's very easy to navigate. The most popular bingo rooms at Wink Bingo are Picture Perfect, The High Life, Suits You, and Me Time, but the full selection includes options for every type of player, whether you're looking to play with 90 balls or just 30. There are enough bingo rooms at Wink Bingo to keep most players happy for a long time, but there's also a collection of slots for those who want something more than bingo from their bingo sites. Why Wink Bingo felt it necessary to include online slots when that's the whole point of Wink Slots is another matter, but that's how things are.
Xl Casino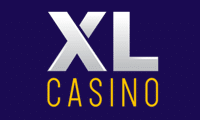 Quite a lot of the casinos on the Broadway Gaming Ireland network were created using a design template, and once you've seen enough of them, they're easy to spot. We've even seen a few of the sites that the company owns switch to a template-based design despite having a bespoke look in the past, so this might be a sign of things to come for a few of the casinos on the network now they're in the company's hands. XL Casino is one such site. It's a popular casino, but it's not quite as "XL" as it used to be. The letters "XL," as we're sure almost all of you are aware, stand for "extra large." The problem with the name is that XL Casino is no longer an extra large casino. The total number of slots and games at the site is down to around five hundred, and it's the same selection of five hundred that you'll find at about a hundred more of the casinos and bingo sites in the Broadway Gaming Ireland family. To make matters worse, the casino lost its promotions page in mid-2022. The only promotion that's still valid at XL Casino is the welcome offer, and it's capped at £50 with an x50 wagering requirement. Those aren't favourable terms, so we have to wonder whether XL Casino will continue to be as popular as it has been in the past following these changes.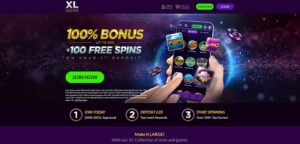 Costa Bingo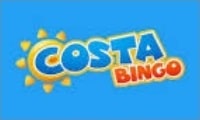 Costa Bingo is another example of pairings of sites existing within the wider family of Broadway Gaming Ireland casinos. The "companion site" of Costa Bingo is Costa Games, which we'll get to in a moment, but the basic idea behind Costa Bingo is that it's a holiday-themed site set on a fictional beach location in Spain. It's a bingo site with a lot of experience and a reputation for being trustworthy, having been online since 2009 and boasting a membership of close to one million players. It's also an iGaming brand that's been advertised on television in the past, albeit not for several years. As is often the case with bingo sites on this platform, most of the rooms at Costa Bingo are exclusive to the site. Most of them share the same theme as the website, for example, Bucket n' Spade and Costa Babes. If you want to know whether it's possible to win big at Costa Bingo, check out the "Yesterday's Big Winners" section about halfway down the homepage, which shows all the biggest wins from the past 24 hours. If you prefer to play bingo games and slots in an app rather than in a browser, Costa Bingo is available for download from your preferred mobile app store.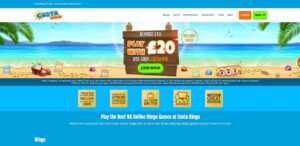 Costa Games
The idea behind Costa Games is that it covers aspects of iGaming that Costa Bingo doesn't cover. The problem with that theory is that Costa Bingo isn't just a bingo site – it also offers slots and other casino games. That leaves Costa Games struggling for a unique selling point, which is similar to the situation with Wink Slots and Wink Bingo. We guess that someone at 888 UK Limited decided that you can't have too much of a good thing when they were putting the sites together, and Broadway Gaming Ireland DF Limited agrees with that assessment. The Costa Games website looks very similar to that of Costa Bingo, with the most obvious difference being its focus on online slots rather than bingo rooms. Of the approximately six hundred slots and games available at the site, sites with a wildlife theme get the majority of the spotlight. Classics like Buffalo King, Primate King, Mighty Kong, Stampede and Raging Rhino are all featured on the Costa Games homepage, as is a welcome promotion that offers boosted matched deposit funds across the first three deposits a new player makes upon registering an account. The casino's website is a little dated, but not so much that it spoils the fun that it offers.
City Bingo
The two 888-branded bingo sites and Wink Bingo are the most popular bingo sites on the Broadway Gaming Ireland platform by quite some considerable distance. Beyond that, the sites become much of a muchness – but there are a few standouts. City Bingo is one of them. The curious theme behind City Bingo is "Bingo in Hong Kong," although there's nothing about the site's website that feels especially Far Eastern. Instead, there's a world map in the background with a series of question marks placed in strategic locations, the meaning of which is a mystery. City Bingo is a memorable site because of its unusual theme and its high-quality graphics, but it's also a site that hadn't seen any major updates for a while, even before it moved from 888 UK Limited to Broadway Gaming Ireland. That's why its welcome offer of a £30 bingo bonus in return for £10 feels a little behind the times and partially explains why the library of online slots it offers to go with its bingo games is a little out of date. Safari King is still touted as a "new game" on the City Bingo homepage, but the slot has been online for a few years now and wouldn't be considered "new" anywhere else. Still, this is a highly-thought-of bingo site and retains a loyal player base.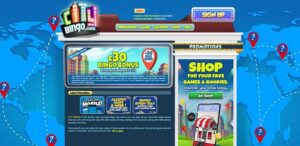 Moon Games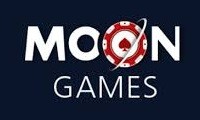 Moon Games and Moon Bingo were once another pair of standout performers on the 888 UK Limited casino network, but they're not quite as big a deal in the eyes (and hands) of Broadway Gaming Ireland. We say that because Moon Games is yet another online casino site that's been switched to a basic template design since it got new owners, and it's suffered because of that change. As we've seen with both XL Casino and Velvet Slots, Moon Games now has no promotions beyond its welcome offer – and the welcome offer isn't especially enticing. For an opening deposit of £10, new players can take one spin of the Moon Games bonus wheel, which will offer a maximum prize of 555 "free" spins. Other, smaller prizes are available, and even if a player is lucky enough to land all those free spins, they'll still have to clear an absurdly high hurdle in the shape of an x85 wagering requirement against their winnings before they're able to withdraw anything. Moon Games used to be a casino site that was out of this world, but in its current form, with its limited collection of 500-or-so slots and lack of promotions, it's come back down to Earth with quite a crash.
About Broadway Gaming Ireland DF Limited
Buying Into The Marketplace
As of the time of writing, there are more than two hundred active bingo and casino sites on the Broadway Gaming Ireland platform. That's a monumental amount of sites to look after and includes a blend of directly owned and white-label sites. It would normally take a casino network company several years – even a decade or more – to build up such a massive collection. This operator, on the other hand, didn't exist before the beginning of 2022 and didn't receive its first licence from the UK Gambling Commission until 23rd February that year. How, then, has it become such a major force in the marketplace in such a short space of time? The answer is that Broadway Gaming Ireland DF Limited isn't a casino network company that grew organically. It quite literally bought its way into the market – and it did so in disguise.
This is a story that begins with a huge change in attitude from 888 Holdings, which trades in the UK as 888 UK Limited. 888 has (or had) long been one of the biggest players in the UK online bingo market, owning dozens of the country's most popular bingo sites and proprietary software to go with them. In mid-2021, 888 surprised the industry by deciding that it didn't want to be involved in the bingo business anymore. At the time, it was said that 888 wanted to decrease its "compliance complexity," but it probably isn't a coincidence that the bingo and lesser slots websites were sold at almost the same time that 888 paid an enormous sum of money to acquire the non-US assets of William Hill from Caesars Entertainment. The colossal acquisition cost the 888 Group a reported £2.2bn. Compared to that, the deal that saw more than two hundred sites leave the 888 brand was a drop in the ocean. Several bidders were considered, but Broadway Gaming Limited came up with the winning offer of £38m. Broadway Gaming Limited already operated a number of successful bingo sites, and with 888 wanting to focus on its core operations (which is, in essence, code for "sports betting), the deal suited everybody. However, you'll note that we named the buyer as Broadway Gaming Limited rather than Grand Battery Holdings, which was the name of the company that ended up holding the new sites That's because there are still more wrinkles to this story.
The Broadway Connection
Broadway Gaming Limited is a long-standing casino network company that's held a licence to operate in the UK since 2014 and operates several successful bingo websites. Butlers Bingo is the most popular bingo site on the network, but it also operates Rosy Bingo, Dotty Bingo, Glossy Bingo and a couple of successful slots and casino sites, including Casino of Dreams and Casino Fantastico. If you visit the Broadway Gaming website, you'll see that several of the Broadway Gaming Ireland DF Limited sites, including Wink Slots and 888 Bingo, are listed under "our brands." This isn't technically true. Broadway Gaming Ireland is a separate entity and holds a UK Gambling Commission licence of its own – a licence that was originally issued to Grand Battery Holdings Limited before the operator changed its name in September 2023. It's this licence – not that of Broadway Gaming – that covers all of the former 888 Holdings casinos. Broadway Gaming was the company that did the deal with 888 and acquired all the websites, but it immediately created Grand Battery Holdings as a new home for the sites. The relationship between the companies is so close that it's almost symbiotic, right down to them sharing the same address in Dublin, Ireland.
The story of Broadway Gaming actually goes back a little further than the granting of its current UK Gambling Commission licence. Butlers Bingo was the first site that it launched way back in June 2010. Glossy Bingo followed in 2013. In a sign of things to come, the company paid to acquire Rosy Bingo, Dotty Bingo and Bingo Diamond over the next two years. Casino of Dreams went live in November 2015, and Lucky 247 was the final site (so far) that Broadway Gaming built and launched. That happened in May 2017. There had been no significant changes to the Broadway Gaming Limited roster since then, which made the enormous move to snap up the 888 Holdings sites all the more surprising when it was announced. Aside from holding a UK Gambling Commission licence, Broadway Gaming Limited holds a second licence with the Malta Gaming Authority, thus enabling its casinos to operate across Europe and further afield. The license has not yet been extended to cover Broadway Gaming Ireland DF Limited, nor has the new company applied for any further licenses of its own. We wouldn't rule out the idea of this happening in the relatively near future, as it seems a logical next step for the company's new assets.
As for Grand Battery Holdings, there isn't much to say. The short-lived shell company never had a website of its own, nor any detectable web presence. It never even had a business logo. It seemed happy to operate in the background, wholly owned by Broadway Gaming and working almost as a sub-division of the larger company even though it owned far more casino sites. If that was the optimum arrangement, though, we're at a loss to explain why the Grand Battery Holdings Limited name was ditched and replaced with Broadway Gaming Ireland DF Limited, thus creating two separate Broadway Gaming companies with different licenses and different properties. It's a little confusing to us, but we trust that it all makes perfect sense to the people in charge of Broadway Gaming.
All Broadway Gaming Ireland DF Limited Sites
Active Broadway Gaming Ireland DF Limited Sites
White-Label Broadway Gaming Ireland DF Limited Sites
Inactive Broadway Gaming Ireland DF Limited Sites