Luck.com
Luck.com sister sites include Mad Slots and Platin Casino.
Luck.com is operated by Viral Interactive Limited of Horeca Building, 3rd Floor, Triq I-Imgarr, Xewkija, XWK 9012, Malta.
Sites like Luck.com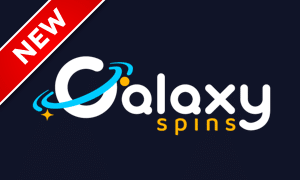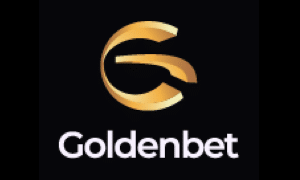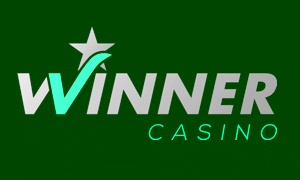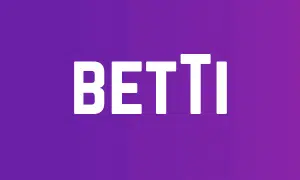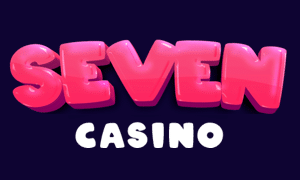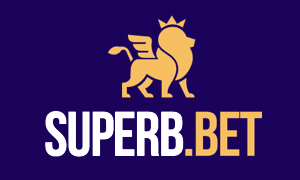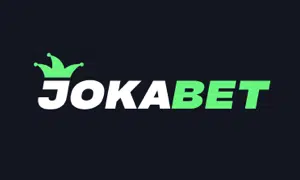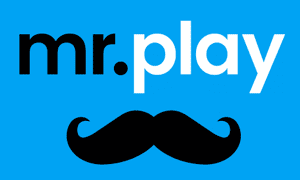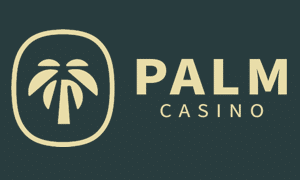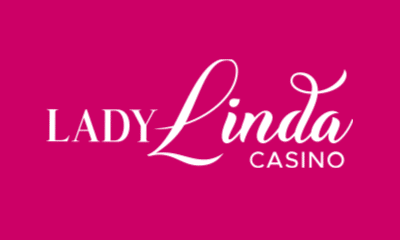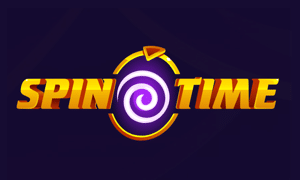 Luck.com Sister Sites 2023
For a little while, Platin Casino was the only casino Viral Interactive Limited operated. It had run a few other casinos in the past, with names that have been lost to the sands of time, including the likes of Luck Casino and Spin Lovers, but Platin Casino stood alone. That might have something to do with the fact that it's a white-label casino rather than something the operator is wholly responsible for the running of. Things are starting to change, though, and we now have a couple of Luck.com sister sites to report on. We're under the impression that others will come along in the future, and we'll update our list of Luck.com sister sites every time that happens.
Mad Slots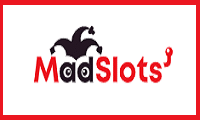 Mad Slots comes across as a fun little casino site with its jester's cap logo and simple presentation, but to refer to this member of the Luck.com sister sites family as a "fun little casino" is actually to do it an injustice. Even though the presentation of Mad Slots may look a little minimalistic, there are actually well over 1800 casino games to be enjoyed here. That's an enormous amount and as good a reason as any to give Mad Slots a look if the reason that you're looking for Luck.com sister sites is that you feel like you've played everything there is to play at Luck.com. Mad Slots isn't as bright and colourful as Luck.com is, but it has just as much to offer to its players – if not more.
If you're already familiar with the lay of the land at Luck.com – which we're going to assume you are, else it wouldn't make a great deal of sense for you to be scouring the internet for Luck.com sister sites – you'll likely find that you take to Mad Slots like a duck to water. Thanks to the fact that Viral Interactive Limited relies on a fairly restrictive template when it's putting casino sites together, many of the features of Luck.com are also present at Mad Slots. That includes the handy feature that tells you which of the casino's games are "hot" or "cold" at the time of your visit. It's a key feature of the Luck.com sister sites that they offer a plentiful and varied set of promotions, and Mad Slots won't let you down in that regard. In fact, truth be told, Mad Slots won't let you down in many regards at all. It's a solid option.
Platin Casino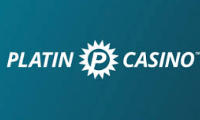 Platin Casino has been around for longer than the other Luck.com sister sites (or sister site, as the case may be), and so it has an inherent advantage in terms of popularity. It's generally considered the flagship of the Viral Interactive Limited platform. That's a little unusual for a white-label casino site, but that's the way things have turned out. Being around for several years comes with both advantages and disadvantages for a casino site. One of those disadvantages is that older casinos tend not to look as fresh or exciting as newer casinos, and that's very much the case with Platin Casino. It was put together using the same template as the other Luck.com sister sites, but the choice of fairly plain colours makes the casino look that bit less exciting.
Another area where Platin Casino lags behind the other Luck.com sister sites is in the promotions that it offers. Both Mad Slots and Luck.com have plenty of bonuses on hand for players both old and new – and you can find out more about the specific promotions at Luck.com by reading our full review a little further down this page – but Platin Casino is a little more reserved in its approach. That doesn't make it a bad casino – it still has plenty of promotions, and it's still adding new games on a weekly basis to a collection that already exceeds 1600 – but if you're looking for Luck.com sister sites, we'd be inclined to visit Mad Slots first and then give Platin Casino if, for any reason, Mad Slots doesn't provide you with what you're looking for.
Can Luck.com Be Trusted?

★★★★★
Luck.com is a 3 Star trusted casino.
1. UKGC License

Luck.com is covered by UK Gambling Commission licence no. 42739, which belongs to Viral Interactive Limited.

2. UKGC Fines

The operator has maintained a clean record with the regulator; there are no fines on file.

3. Customer Service

No telephone support, but email support plus live chat assistance between 6am and 10pm daily.

4. Trustpilot Score

N/A – Luck.com is yet to attract any Trustpilot reviews from players.

5. Company Location

Malta-based Viral Interactive Limited is considered trustworthy because of the fact that it has a valid UKGC licence.

6. Visible T&C's

The promotions on the Luck.com homepage come with all the relevant terms and conditions listed.

7. Social Media Presence

Luck.com opened a Twitter account in December 2022, but has never posted to it. It posts sporadically on Facebook.

8. Number of Sister Sites

Viral Interactive operates only two Luck.com sister sites as of the time of writing.

9. Games portfolio

Over 1800 casino games in total, almost all of which are slots, but there are live dealer and table games available too.

10. Gamstop links

The presence of the GamStop logo and link in the footer of the Luck.com homepage confirms that the casino supports the organisation.

Overall SCORE >

★★★

★★ – 3/5 Stars
Luck.com Review 2023
Like Mad Slots, Luck.com was launched in 2023, and made its presence known via an unusual method. When In Touch Games decided to close its Cashmo casino, visitors to its homepage were redirected to Luck.com. It's almost unheard of for a rival casino operator to support a new site launch from another company in this way, and we can only assume that it cost Viral Interactive a pretty penny to persuade In Touch Games to do it. Is the rest of Luck.com as unique as its marketing is? Let's find out.
Luck.com Welcome Promotions
Luck.com is an unusually generous casino in that it offers players one hundred free spins when they first join the casino – even if they never go on to make a deposit. The hundred spins are awarded at a rate of twenty per day for five days and can be exclusively redeemed on the Sugar Bonanza Deluxe slots game. As you might expect, there are a couple of strings attached to the offer. The wagering requirement associated with any winnings from this promotion is x35, which aligns with UK casino averages but is a touch higher than you'll find on at least one of the Luck.com sister sites. The second is that the maximum withdrawable winnings from each set of twenty spins is a mere £10. Still, though, it's better than nothing at all.
Better perks are, unsurprisingly, up for grabs to those who actually spend money at Luck.com after joining. So long as players are willing to part with at least £10 on their first three deposits, they'll get a further welcome promotion each time. Deposit one unlocks a further one hundred free spins on Sugar Bonanza Deluxe, subject to the same terms and conditions as listed above. Deposit two comes with a 50% matched deposit bonus up to a maximum award of £100. Like free spins winnings, the bonus cash is tied to an x35 wagering requirement. The third £10 deposit produces another twenty-five free spins, but this time there's no cap on winnings from the bonus so long as the wagering requirement is cleared.
Ongoing Promotions
While it isn't quite as generous as some of the Luck.com sister sites, this casino still has additional bonuses and perks to play for long after the welcome bonuses have been used up. The fun starts with "Happy Hours" on Tuesdays, which awards ten free spins on a selected slots game for every £5 deposited. The promotion can be claimed up to three times per day, but the qualifying deposits must be made between 6pm and 9pm on Tuesday. Wagering requirements are x35, which you can take as read for all promotions at Luck.com from this point on.
A bigger version of the same promotion is available on Fridays thanks to "Friday Freeday," which awards fifty free spins on a selected game in return for a £20 deposit. The game changes every week, so ensure you check the promotions page regularly if you're interested in taking advantage of this one. To prove that you can't have too much of a good thing, Luck.com also offers a "Sunday Roast," with one free spin available for every £1 deposited that day up to a maximum of one hundred free spins. Once again, the game changes every week, so this could be seen as a chance to check out a new game each week "free."
Luck.com Pros and Cons
Pros:
Luck.com is much more open and honest than most casinos when it comes to providing transparent RTP information for its slots and games. There's even a "hot and cold" tracker about halfway down the homepage to tell you what's paying out over the odds right now and what's being a little stingy. That's essential information if you're a slots fan.
You're unlikely to ever become bored of the slots and games collection at Luck.com. New casino games (mostly slots) are added every week of the year, but the total number of games available was already in excess of 1800 at the time this review was written. It's entirely possible that the number has passed 2000 by the time you read this.
Cons:
Luck.com could afford to do a little better when it comes to providing comprehensive customer support. There's no telephone support available, and live chat is only there between 6am and 10pm. That's no good for those who prefer to play later at night.
Withdrawal options at Luck.com seem to be limited to debit cards only, which doesn't really cut the mustard in this day and age. Players have come to expect to be able to conduct transactions with PayPal as a bare minimum, even if other e-wallets aren't supported. There's a Trustly logo near the bottom of the homepage, but no mention of Trusty in the casino's FAQ.
Top Games at Luck.com
Trying to find the "top games" among a collection of more than 1800 is no easy task, but Luck.com tries to make it easier by specifically including an easy-to-miss "Top 5 Games" list about two-thirds of the way down its homepage. While there are table games and other categories available at Luck.com, all the true "top games" at this casino are slots – and here are the top three as of the time of our visit.
Joker's Luck: Without wanting to sound disrespectful, we can't imagine finding Joker's Luck listed as a top slots game at too many other online casinos. It's a Skywind Group game – a lesser-known provider – and was released in June 2020. As the name implies, it's a fairly classic slots game in terms of both appearance and execution. In fact, it's so classic and traditional that it has only three reels and one payline, with no bonus features whatsoever. That might put off most modern players, but if you have a taste for the classics, you might want to know that the RTP in this one is a generous 97.61%.
Go Gold: Go Gold is another Skywind Group slots game, which makes us wonder whether the "top five" at Luck.com is actually paid for by Skywind rather than being a reflection of the popularity of any of the slots. The casino works with dozens of other providers, so it seems unlikely that Skywind's creations would outrank them all. Nevertheless, Go Gold is a more elaborate creation than Joker's Luck, with forty paylines that payout in both directions and sky-high volatility. It's still a basic-looking slot with basic presentation, but it at least finds room to include a scatter symbol and a wild symbol, which is more than can be said for Joker's Luck. RTP is 95.63%
Sky Piggies: This makes it a hat-trick for Skywind Group and all but confirms our theory that the Luck.com top five list is actually product placement. Sky Piggies is a far more experimental and modern slots game than the other two we've looked at, operating with a cluster pays payline structure and 96.5% RTP, with moderate volatility. The 6*6 grid is both large and dynamic, packed full of more bonus features than most other Skywind slots put together. In fact, with outstanding presentation and novel twists on traditional bonuses, it's hard to pick much fault with this slots game at all.
Withdrawal Processing and Support
The lack of information provided about specific withdrawal methods is a weakness right across the entire range of Luck.com sister sites. The way the FAQ and the terms and conditions of the casino are written makes it sound a lot like debit cards are the only way to get cash into or out of Luck.com, which begs the unanswered question of why the logo of Trustly appears in the site's footer. There's no mention of e-wallets anywhere, so they definitely don't seem to be supported. It takes Luck.com between one and two business days to process a withdrawal request after it's been made, after which money ought to be transferred instantly. Luck.com doesn't sound especially slow at dealing with withdrawals – just a bit limited.
Customer Support and Licensing
None of the Viral Interactive Limited casinos offer telephone-based customer support, and Luck.com itself doesn't break that trend. You can use live chat between 6am and 10pm every day including weekends, or you can send an email to [email protected] and ask for assistance that way. Night owls are out of luck when it comes to receiving assistance on the spot.
Through Viral Interactive Limited in its capacity as the casino's owner and operator, Luck.com holds UK Gambling Commission licence no. 42973. The operator, which is based in Malta, has thus far managed to keep its nose clean with the regulator and has no fines or sanctions on its permanent record.
Luck.com – The Verdict
Luck.com is a little better than Platin Casino but a little worse than Mad Slots. That gives you the pecking order of the Viral Interactive Limited casino sites as of the time this review was written. The terms and conditions of promotions at Mad Slots are a little better than they are at Luck.com, and that's what makes the difference. That being said, Luck.com is still a fine casino with more than enough games to keep people entertained for the short, medium or long term. To become a top-class casino, it needs a more well-rounded set of withdrawal options, plus telephone-based customer service.