mFortune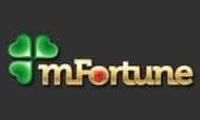 mFortune sister sites include Dr Slot, Casino 2020, Pocket Win, Mr Spin, Jammy Monkey and Cashmo.
mFortune (mfortune.co.uk) is operated by In Touch Games Limited, Fountain House, Great Cornbow, Halesowen, B63 3BL.
Sites like mFortune







All mFortune Sister Sites 2022
Cashmo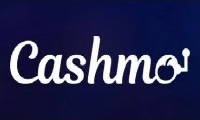 Cashmo ranks at the top of our list of mFortune sister sites for good reason. This is the most popular of the casinos developed by In Touch Games and is a famous brand, having been advertised on television in the UK. Cashmo is famous for its "mega jackpot," which is available to all players and is almost always in the six-figure range. The casino is also popular because of its welcome offers and promotions, which usually include a bundle of free spins with no deposit plus large matched deposits, although we've known wagering restrictions on bonus funds to be at or above x40. The name "Cashmo" comes from the fact that this site was developed as a mobile casino back in the days when online casinos and mobile casinos were different things. Those days are long gone, and so are a lot of sites that were built purely to serve players on mobile devices, but Cashmo's enduring popularity has ensured that the casino continues to stand the test of time. It was "Best New Slots Site" at the BingoPort Players Choice Awards in 2020 – which is odd, as it wasn't a new casino in 2020 – and continues to be a contender at leading industry awards ceremonies.
Mr Spin

The only difference between Cashmo and Mr Spin is the logo in the corner of the casino's homepage. In Touch Games Limited has been known to use templates when it's putting casino sites together. You'll see the same template used with many of the mFortune sister sites, but nowhere is it more obvious than with Mr Spin and Cashmo – mostly because they use the same dark blue background. The name "Mr Spin" suggests that the casino should focus on online slots, which it mostly does, but the promotional banners that scroll across the top of the Mr Spin page are keen to inform players that Mr Spin Bingo is the latest addition to the site. They're just as proud of the fact that they've recently introduced "pay by mobile" as an option for players. Mr Spin has been open since 2016 and was the third casino brand In Touch Games ever launched. Since then, it's expanded its catalogue to include more than fifty online slots to go with its roulette tables and bingo rooms. Fifty slots isn't a big collection by modern standards, but Mr Spin makes up for that by providing slots that come from Slot Factory. Slot Factory is the in-house games development arm of In Touch, and provides almost all the gaming content you'll find on the mFortune sister sites.
Pocket Win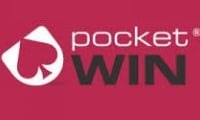 Pocket Win was born from the same thought process as Cashmo. By that, we mean that it's a casino site designed with players using touchscreen devices in mind. You'll find that's a recurring theme across almost all of the mFortune sister sites, hence the name of the casino network company that owns them being "In Touch Games." Pocket Win has a more attractive design than either of the In Touch sites we've looked at thus far, with the purple and white colour scheme creating a warmer, more inviting environment than their darker shades. This is a casino you can "try before you buy," as Pocket Win has a couple of no deposit free spins and bonus options to welcome new players. Like the other mFortune sister sites, Pocket Win is a customer of Slots Factory and offers a bespoke collection of just over fifty casino games purpose-built by the provider. None of the In Touch Games casinos have especially large games portfolios, but the games you'll find at them are generally unique not only from each other but also from any other casino website you might visit. Pocket Win might be one of the older casinos on the In Touch Games network, but it's lost none of its appeal over the years and makes as potent an offer to players today as it did when it was brand new.
Dr Slot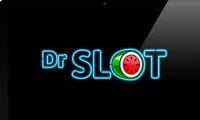 Dr Slot will see you now, but you won't see Dr Slot. Despite the fictional character of "Dr Slot" lending their name to this casino site and being referred to several times in its promotional text, the good doctor never makes an appearance. It's almost like In Touch Games forgot to include the mascot of this mFortune sister site when they designed it. They forgot to include them a second time in late 2021 when the ageing casino got a complete visual overhaul. Dr Slot had started to look its age, but the 2021 revamp brought it right back up to date, even if it does mean borrowing the same template used by the other casinos in the family. If you want to try Dr Slot, you'll get a £5 no deposit welcome offer to check out a few of the casino's exclusive games and see if they're to your liking. The casino was the fourth brand created by In Touch Games and has been online since 2018. Back then, it only had eight games to offer, so even though its collection is small, it's grown enormously since it made its debut. Having such a tiny games portfolio didn't stop Dr Slot from being named as the Best New Slots Site at the WhichBingo Awards in 2019. When you play with Dr Slot, you're playing with a big-time award winner. That ought to be reason enough to give it a try.
Casino 2020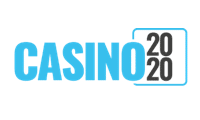 Casino 2020 is the perfect example of how clever the creative minds at In Touch Games are. They launched this website towards the tail end of 2019. At the end of that year, casino players entered search terms like "best casino 2020" into Google in the hope of finding somewhere new and exciting to play in the new year. By creating a casino with that exact name, In Touch Games ensured that a significant proportion of those searches would lead players directly to their casino. That's how Casino 2020 managed to catch up with – and, in some cases, overtake – the popularity of the other mFortune sister sites so quickly. The strategy worked so well that we're a little surprised we haven't seen a Casino 2021 or Casino 2022 from In Touch Games. There's more to Casino 2020 than its gimmick name, though. This is a site that also brings quality, for which it was named "Best New Slots Site" by BingoPort Players Choice Awards in 2021. You'll have noticed by now that most of the mFortune sister sites are award winners. That's not a coincidence. Playing at casinos designed and owned by this casino network company is generally a guarantee of high quality. Each of the casinos have a lot in common yet at the same time have just enough different aspects to make each of them worth a visit. With some casino network companies, you get a feeling of "if you've played at one, you've played at them all." That's never the case with In Touch Games.
Bonus Boss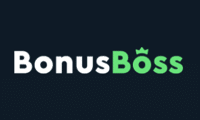 Roll out all your best gangster movie quotes because Bonus Boss is the In Touch Games casino site that comes with a mobster theme. The theme of Bonus Boss is much stronger than that of any of the other mFortune sister sites, encompassing not only the "voice" of the casino in its promotional text but also the games available at it. Not every casino game at Bonus Boss is mafia-themed, but a lot of them are. Encountering a gangster in real life would be bad news for most people, but the Don at Bonus Boss seems like a generous sole, taking personal responsibility to ensure that each of the promotions offered to players is among the best of its kind in the iGaming marketplace. This is one of the most recent additions to the In Touch Games roster – a fact that can be discerned just by looking at the quality of the graphics. It started life with precisely 35 games but has since grown beyond that, providing a variety of casino entertainment to the several thousand people who visit Bonus Boss every day. As we've seen elsewhere on the In Touch range, Bonus Boss can be tried for free with no deposit bonuses before players commit to spending any money from the site. We thought you'd get nothing for free from gangsters, but we were obviously wrong.
Jammy Monkey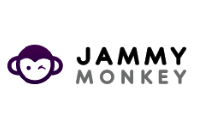 If Bonus Boss goes big with its theme, Jammy Monkey goes small. It's the least charismatic of the mFortune sister sites and has the least originality across the range. That's quite surprising because Jammy Monkey is – at the time of writing, at least – the most recently launched of all the In Touch Games casino sites. There are some fun references to "going bananas" in the casino's promotional text, along with suggestions that players would have to actually "be bananas" if they passed up Jammy Monkey's promotions and bonus offers, but there's no sign of an actual monkey to bring the theme to life. That's both Jammy Monkey and Dr Slot lacking a mascot when a mascot is clearly called for by the name. We have no idea how or why In Touch Games has managed to do so well with the theme of Bonus Boss but so poorly with the theme of Jammy Monkey, but it is what it is. Jammy Monkey offers no deposit bonuses, exclusive games, cash incentives for referring friends and a variety of user-friendly banking methods, but the plain design of the site and the fact there are only thirty casino games here makes the whole experience of playing at Jammy Monkey feel a little bit vanilla.
Can mFortune Be Trusted?

★★★★★
mFortune is a 3 Star trusted casino.
1. UKGC License

mFortune is covered by the licence that In Touch Games holds with the UK Gambling Commission (2091).

2. UKGC Fines

In Touch Games was fined £3.4m by the Gambling Commission in March 2021 for failures related to combating problem gaming, customer interaction, marketing, anti money-laundering obligations and fair and transparent terms and practices.

3. Customer Service

mFortune customer support is available on live chat and email. You can ask for a call back by texting 85777, but there's no way of calling them directly.

4. Trustpilot Score

mFortune has a Trustpilot rating of 3.2 out of 5, which is around average for a casino and indicates generally favourable reviews.

5. Company Location

In Touch Games is based in Halesowen, England.

6. Visible T&C's

Terms and conditions are clearly stated alongside all promotions at mFortune.

7. Social Media Presence

mFortune hasn't posted on its Twitter acount for several years, but posts regular updates on Facebook.

8. Number of Sister Sites

There are currently seven mFortune sister sites, all of which are listed above.

9. Games portfolio

mFortune offers fewer than 100 casino games, all of which are provided by an in-house development team.

10. Gamstop links

mFortune links to Gamstop and other responsible gambling entities in the footer of its homepage.

Overall SCORE >

★★★

★★ – 3/5 Stars
What are players saying about mFortune?
Here are our condensed / readers digest summaries of recent player reviews of mFortune. They're all genuine reviews from real players, but the comments have been edited for clarity and brevity.
18-Jun-2022 by Scott:
I'd be happy if I ever won as much as 20p from mFortune, it's just so awful. You never win a thing no matter which game you play or what stake you play it with.  – source: TrustPilot
11-Jun-2022 by Daniel:
Avoid them, they won't give you your winnings. I've been waiting for £450 for six weeks and I still don't have it despite sending all my documents in and having them accepted. They just keep asking for more documents. They'll ask my height and weight next.  – source: TrustPilot
08-Jun-2022 by Claire:
I signed up, deposited, had a small win and withdrew £50. I got the money within two days. I wish I'd had an email to tell me it had been paid, but it was pretty quick. – source: TrustPilot
07-Jun-2022 by Samuel:
mFortune is the worst casino I've ever played at. Don't come here looking for big wins. I play a lot of slots and I can tell you from experience their payout rate is below where it should be. I don't know how they get away with operating like this. – source: TrustPilot
01-Jun-2022 by Beth:
I've asked for a withdrawal and sent all the documents they asked me for. I phoned up this morning and was told all my documents were OK and I'd get my money within one working day. Since then I've had a text to call support so I did, and suddenly they need more documents. They're giving me the runaround, I don't think they intend to pay me at all. – source: TrustPilot
04-Jan-2021 by Debs:
Always knew it was too good to be true when I won £250 on this casino. They'll make just about any excuse to not pay your winnings to you. – source: TrustPilot
04-Jan-2021 by Sof:
I had to close my PayPal back in June, and they used it as a way to not pay me my winnings through any other method! – source: TrustPilot
30-Dec-2020 by Martin:
When I visited their site, they offered me up to 30 free spins on a deposit of £3, so I threw in a fiver and won a lot of spins, and used them up till I won about £12. I withdrew my earnings in less than half an hour and the money was in my account! Not sure what all these negative reviews are about, their site is pretty good. – source: TrustPilot
22-Dec-2020 by Donnek:
mFortune's service is fantastic, and I'm quite lucky to have won more than £1050 on their site recently, and got the funds in my account in a 48-hour time period! – source: AskGamblers
02-Dec-2020 by Lilli:
Came on this site, deposited a qualifying bonus, and even won a little. Not a bad site to play casino games on, in my experience. – source: TrustPilot
mFortune Review 2022
mFortune has been around since 2007. It was the first casino website that In Touch Games ever launched, and so it is still thought of as the flagship of the range. 2007 is so long ago in terms of the iGaming scene that it might as well be last century, yet this casino has kept up with new competition and industry changes for more than fifteen years. It's one of the UK's top casino sites, offering table games, live games, and a selection of online slots. The games portfolio of mFortune might not be extensive, but it's potent.
How has mFortune stayed ahead of the crowd, and what makes it a popular casino site to visit in the here and now? The best way for us to answer those questions is to review the casino – which is precisely what we're going to do now.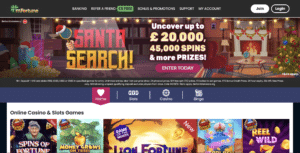 New Player Welcome Offers
mFortune has two welcome offers on the table. Players are free to take advantage of both if they so desire. The first is a £10 no-deposit welcome bonus, which requires no deposit. Anyone who registers an account with mFortune automatically gets £10 credited to their account whether they go on to make a deposit or not. The £10 expires in seven days if it isn't used and comes with more than one string attached. The first is that the bonus funds have an x40 wagering restriction. The second is that the maximum withdrawal it's possible to make from this bonus is £50. With the high wagering restriction and low maximum withdrawal, it might be better to think of this bonus as a way of checking out the games for free rather than a chance to win anything.
The second welcome offer is a matched deposit, applicable to first deposits only, at 200%. The minimum qualifying deposit is £10, with a maximum of £100. Again, wagering restrictions of x40 apply to all bonus funds. This matched deposit bonus expires after thirty days if it isn't used.
Monthly Promotions
The most-promoted ongoing bonus at mFortune is a "Game of the Month" giveaway. The nature of the bonus changes from month to month and may involve deposit boosts or bonus credits connected to that game only. The casino also offers up to £110 in bonus credit for referring a friend, and weekly prize draws within its bingo rooms.
Player loyalty at mFortune is rewarded by loyalty points, which accrue every time a player makes a deposit. These points can be exchanged for bonus credits or exchanged for real-world rewards in the mFortune loyalty store. These include "red-letter days," iPads, satnavs, and stranger items like umbrellas and lawn mowers. Some of the rewards are a little unusual, but they give mFortune a sense of individuality.
Pros and Cons
We already know that mFortune is a popular casino, but even popular casinos have their high and low points. Here are the most important pros and cons to playing at mFortune that players should be aware of before they start spending money at the casino. 
Pros
"Try before you buy" with a no-deposit welcome bonus. 

Ongoing rewards for player loyalty including gadgets, household appliances and red-letter experiences. 
Cons
Bonus funds come with a high wagering requirement of x40. 

The games portfolio is limited and excludes major providers, as all the games come from the in-house Slot Factory team. 
Featured Slots and Casino Games
It's hard to rate the top games at mFortune because the top games at this casino are so radically different to the slots and games you'll find elsewhere. The casino offers bingo and a few table games, but online slots are the casino's main attraction. All of the slots you'll find at mFortune come from Slot Factory, but there are so few of them that all of them would have to be considered as "featured games" because they're all given equal billing. Here are a couple of the big hitters at mFortune to whet your appetite. 
Lion Fortune: This slot, which blends the animal and nature theme with a slightly Oriental twist, has a low RTP of 93.97% and average volatility. There's no good excuse for offering an RTP that low in the modern age, so it counts against the game heavily. The stacked wild symbol can be potent, though, and landing jackpot symbols triggers the In Touch Games progressive jackpot if you land enough of them at the same time. Lion Fortune also has a free spins bonus round, but it's a vanilla free spins feature with no active multipliers. 
Spins of Fortune: This is a slightly mystical online slots game from Slot Factory, featuring a fortune teller as a mascot. RTP in this slot weighs in at 93.98%, which is again far too low for a slot that was made in the 2020s. However, the free spins feature in Spins of Fortune is far better than that of Lion Fortune. If you're not happy with what you get from it, you can replay it to see if you have better luck the second time. Beware, though – you can only replay once, so if you land fewer wins than you did on your first attempt, you're stuck with your prize! It's possible to win up to £400,000 from Spins of Fortune, but you'd have to be incredibly lucky to see that kind of return. 
Deposit and Withdrawal Methods
Annoyingly, mFortune hides all of its banking information behind the login screen. We're not fans of that approach because it means that players have to sign up for an account before they find out what mFortune's withdrawal processing times look like. However, we can see from the logos in the footer of the mFortune casino homepage that its players have several options to choose from. Debit card support is expected and present, but players can also choose to conduct transactions using PayPal, Apple Pay, Worldpay, PaySafe voucher cards, and even their mobile phone bill if they so desire. We know from player reviews that the average processing time for payments at mFortune is between one and three working days.
Customer Support and License
If you find yourself in need of customer support at mFortune, you can find it via live chat or by sending the support team an email. It might be possible to speak to somebody over the telephone if you'd prefer, but you can't call directly. Instead, players have to text "HELP" to 85777 and wait for a callback. There's no guarantee about how long the gap between sending the message and receiving the call might be.
All gambling activities at mFortune casino are conducted in accordance with the license that In Touch Games holds with the UK Gambling Commission under account number 2091. As per the star rating table above, though, the casino network company's record with the regulator is not unblemished.
Final Verdict
mFortune didn't become this popular by being a bad casino site. It loads quickly, it's easy to navigate, and it has a lot of original gaming content. However, the mFortune games portfolio is both its biggest strength and its biggest weakness. You'll find games to play here that you won't be able to play anywhere else, but you'll also find a lack of depth because the portfolio is tied to a single provider. The terms of the casino's bonus offers could be a little friendlier, too, as x40 is too high. You won't find much variety if you come to mFortune, but you'll find excellent games and unique experiences.
About mFortune
mFortune – A Strange Name?
A casino's name should, in most cases, be short, snappy, and easy to pronounce. In an ideal world, it should also make you excited about the idea of visiting the casino and trying out its slots and games. That puts mFortune into a strange category. At first glance, you're not even sure how to pronounce it. "Um-fortune," perhaps? It's actually "em-fortune," and to understand why the "m" is there, you must also understand the casino's history.
mFortune Casino launched in 2007. Back then, the idea of playing casino games on the internet through your mobile phone was still brand new and very exciting. The "M" in "mFortune Casino," as you may now have guessed, stands for "mobile." It was one of the first popular, regulated casinos to prioritise mobile gaming and format itself for mobile browsers and benefited extensively from marketing itself as a mobile-first casino. Mobile gaming is now the most popular way to play games at mobile casinos, so marketing yourself as "mobile-first" doesn't carry the same weight it once did, but the name is a legacy from those days.
Huge on Facebook
Persuading your customers to follow you on social media is a big challenge for casino brands. Look up the official page of many a big casino company, and you'll find that most of them have a few thousand fans and followers at best. This is where mFortune Casino is almost in a class of its own. Incredibly, it boasts more than one hundred thousand Facebook "likes" and around ten thousand "followers" on top of that. It's such a huge number that it's almost suspicious. What it does mean, however, is that the casino automatically has a massive audience for anything it posts on Facebook – and it posts regularly.
Finding an audience on Twitter is even harder for a casino than finding an audience on Facebook, and so mFortune has had a little less luck there. Even with that said, their official Twitter account has a following of just over 2,500. Given that we've seen relatively big-name casino brands attract fewer than a hundred follows, that's not to be sniffed at. mFortune appears to have decided that 2,500 isn't enough to make it worth continuing, though. After joining Twitter in 2014, the account was active for roughly two years before falling silent in late 2016.
TV Advertisers
There aren't any commercials for mFortune Casino on the television here in the 2020s, but there were once in the twenty-teens. A 25-second long commercial for the casino was launched in late 2016 but wasn't much to write home about. It consisted of little more than footage of a few of the casino's features slots spinning around their reels while a voiceover artist talked about promotions and bonuses, with no footage of real people and no use of a celebrity to attract attention.
In terms of commercials and advertising, mFortune's parent company InTouch Games does more than its casino brands. They're the official "back of the shirt" sponsor for their hometown English Football League team West Bromwich Albion for the 2021-2022 season. Because mFortune is the casino company's most successful casino brand, it also has its name featured alongside InTouch's, but you'd have to squint to see it even when you're close up! It's the first major sports advertising endeavour the casino company has ever embarked on, but probably won't be the last if they continue to see success from their multiple brands and websites.
The Jeremy Kyle Show
The 2016 commercial might have been the only standalone TV advert that InTouch has ever had made for mFortune Casino, but it wasn't the only time the casino got a prominent television spot. The Jeremy Kyle Show isn't on the air anymore. You might recall there was a controversy about how it treated its guests a few years ago, and ITV cancelled it. For several years, though, it was a mainstay of British television and became something of a pop culture icon – as did its host. The most famous casino-related sponsor of the Jeremy Kyle Show was Foxy Bingo, but it wasn't the only one. mFortune Casino briefly sponsored the show in 2016. If you were watching Jeremy Kyle back in 2016 and don't remember this happening, there's a simple reason for that – it's because you don't live in Scotland.
While it was a valuable sponsorship deal to mFortune, it only applied in Scotland and the wider STV region. It's almost a shame that it wasn't seen by a wider audience because the campaign was quite cute. It aired at the beginning and end of every commercial break and saw a bingo ball TV host interviewing other bingo balls about their problems. The character would then end by offering their sage wisdom about the situation before handing back over to Jeremy. Clips of the brief commercials used to exist on YouTube, but they disappeared at around the same time as the whole mFortune channel. We're not clear on why the channel was taken down, but not wanting to be associated with the show after its controversial cancellation might have something to do with it.
An Up And Down Year
2021 was a year of the highest highs and the lowest lows for mFortune's parent company In Touch Games. In March, the company was fined an enormous £3.4m by the Gambling Commission for breaches of anti-money-laundering regulations. The company promised to learn from its failures and improve things in the future while accepting responsibility for the issues.
The company had better news to report in August 2021 when it announced its annual turnover. The figure came in at £84.2m, which represented a 35% increase on the previous twelve months. Either the fine and the negative publicity surrounding it hasn't hampered the gambling public's enthusiasm for InTouch's casino websites, or the impact of the fine hasn't yet been felt. Either way, it's a remarkable growth figure for a single year. Even though it's a little old now, mFortune Casino is still a significant factor in that growth. It's an old, trusted brand, and it's likely to be around for a long time to come.