In Touch Games Casinos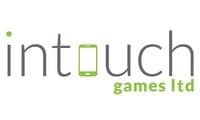 In Touch Games ltd has 8 casinos operating on its platform including Mr Spin, Dr Slot, Pocket Win, Cashmo, Jammy Monkey, Casino 2020, Bonus Bonus and mFortune along with Slots Factory – the game producer, plus 14 inactive brands. In Touch Games Casinos operate from Fountain House, Great Cornbow, Halesowen, B63 3BL.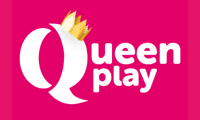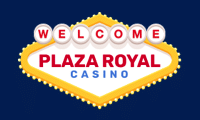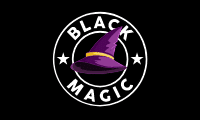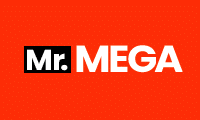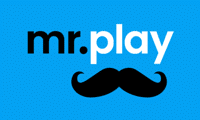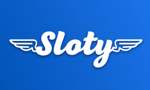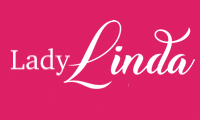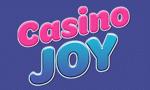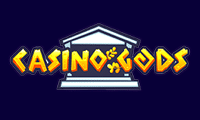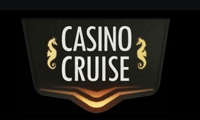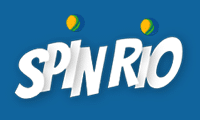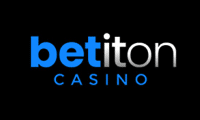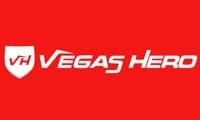 What are players saying about In Touch Games Casinos casinos?
Here are our condensed / readers digest summaries of recent player reviews of In Touch Games Casinos casinos.
16-Dec-2022: Heaven Casino by Gabriel:
I had a terrible experience at this casino. I won but did not received any payout even after 10 days. It is nothing but a scam. – source: Trustpilot
13-Jan-2022: Mr spin by robert:
Please do not waste your time on this site. This site is nothing but a scam. I gave them all my bank account details to get but they still did not pay me the money that I won. Such sites should be shut as soon as possible. – source: Trustpilot
13-Jan-2022: Cashmo by Jacqueline:
I had a very negative experience with Cashmo. They need to improve their strategy along with their customer services. – source: Trustpilot
12-Jan-2022: Jammy monkey by Andrea:
Jammy Monkey is nothing but a scam. I won very easily but it comes to withdrawal, they scam you in such a way that you get nothing but hopelessness. – source: Trustpilot
11-Jan-2022: Pocket win by Katie:
Pocketwin is a very professional and trusted company. It comes with a lot of variations. Withdrawals and payouts are pretty quick. – source: Trustpilot
10-Jan-2022: Bonus Boss by Neil:
An average casino trying to get more customers, that's all. They will let you invest your money but after winning, they will not pay you the winnings even after providing all bank details or bills. – source: Trustpilot
30-Dec-2021: Heaven Casino by Adrien:
I love this casino slot. It is one of the best casinos without any doubt. There customer service is very good as well as supportive. – source: Trustpilot
26-Nov-2021: mFortune by Mindy:
I have been playing mFortune for more than two years now. No doubt that it is one of my favourite casinos. – source: AskGamblers
05-Nov-2021: Dr slot by Ross:
Dr slot is the best casino for me. It offers alot of games for us to choose from. It always feels fun while playing at this casino. – source: AskGamblers
08-Mar-2019: Heaven Casino by Nathan:
Customer service of Heaven casino is wonderful. I always enjoy playing on this site. – source: Trustpilot
In Touch Games overview
In Touch Games was started in 2001, but at this point in time, there was not even a single thought wasted on using online gambling as a key factor of their income. In Touch has been a slot machine manufacturer in 2001. In 2006, there has been a shift in the policies of the firm, since In Touch started to produce mobile phone gambling applications. This made In Touch a pioneer in the fields of mobile gambling. Smartphones haven't even produced in masses there, the iPhone has not been invented at this point in time. In 2008, the first well-known games were opened up to the public: mFortune, a casino which is associated with In Touch Gaming, launched Bingo and Pirate's Treasure slots. This was a true turning point for In Touch because online slots have been more and more popular from then on.
In the following years, In Touch tried to professionalize and separated machines and mobile gambling from each other. Also, Pocket Win, another online casino managed by the company launched in 2010. Taking a step further into the journey of In Touch, there is one major factor left to be mentioned. Taking a closer look at their progress going on from 2015, it is remarkable that the company has been able to build and launch a new casino every year for 6 consecutive years from now. In Touch is now a strong partner and management for casinos like Mfortune, Dr Slot, Mr Slot and many more.
Full list of In Touch Games Casinos 2022
Being the sole company behind many online casinos in the eGaming sector, InTouch Games Ltd has been providing admirable casino experience on the internet since 2001. In the beginning, they started as a physical slot and jukebox manufacturer. However, as the years progressed, InTouch Group transferred its services to the online gaming community by developing a mobile-based online casino.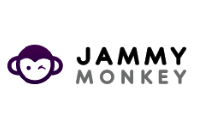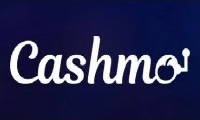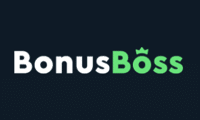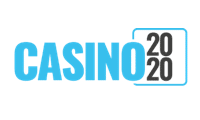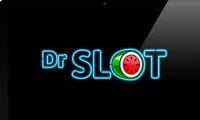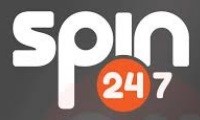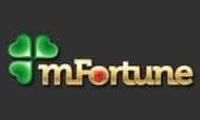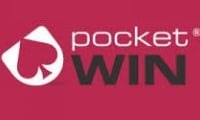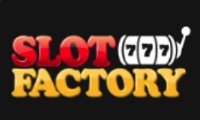 Currently, In Touch Games Casino Group owns over 8 online casinos and a single white-label site listed under their name as well. Moreover, they also have 6 inactive online slot sites that currently aren't available to be played, for reasons unknown. Since various online casinos are owned by InTouch Games, we decided to review some of their casinos for a better viewpoint of players willing to test out their sites. These sites owned by InTouch Group includes:
Dr Slot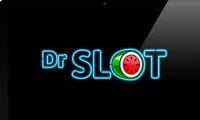 Dr Slot is one of the highly frequented casinos that are owned by In Touch. Its design is kept in a very futuristic way since neon lights and neon signs are a huge thing on there. Players can use a bonus that is claimable after referring the casino to a friend. After the friend did register, the original player is able to claim a 7 Pounds bonus and half of the friend's deposit in cash. Dr Slots is also well known for the high jackpots that the website can provide.
Spin247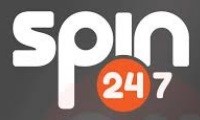 Spin 247 does mix both of the things that In Touch is very good at mobile gambling and jackpots. There are multiple welcome offers to choose from, such as 100 free spins, that can be claimed without depositing any money. Players can choose between mobile gambling, slots and table games like Poker and Roulette. One of the elements that In Touch is famous for comes into play yet again: If the casino is referred to a friend, the extra money can be claimed.
Casino 2022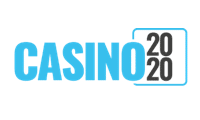 Casino 2020 is made up pretty simple since the dominant colours are just an intense blue and white. After making an account, players have access to games like Thunderlords, Emerald Gold or Lucky Garden. Since Casino 2020 has been built in late 2019, it is just one good year old in 2021 and is still state of the art. Casino 2020 is a combination of every positive aspect In Touch has to offer. 24/7 support chat, bonus for referring to friends, free spins without even having to make a deposit and a well-curated social media presence.
Pocket Win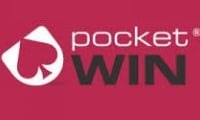 Featuring a simple but sleek white themed site layout on their online casino, PocketWin is the first on our list of online casinos owned by InTouch Games Ltd. Established back in 2010, Pocket Win has progressed enough to provide Slots, Casino games and Bingo on their online casino. Slot numbers don't go too high but are enough to represent a good variety of slots, with some of their featured slots being Money Ladder, Pocket Fruits, Golden Empress and more. Moreover, their slots and other casino games are available to be played on all mobile devices, so you can easily play their casino games on the go.
All of their games are audited to be proven fair and the usage of industry-level encryption provides a safe casino experience on their site. Pocket Win provides a £10 free bonus with an additional 200% match bonus on the first deposit as well.
Cashmo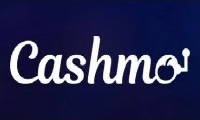 Cashmo is an online mobile casino that provides slots on their site. Their slot site boasts a darker theme with popping slot thumbnails, making an interactive overall layout, however, improvements could be made regarding the addition of newer slots and a better attractive user interface. Cashmo, being founded recently in 2019, provides some popular slots that can be found listed under the popular tab, which includes Red Hot Ice, Tomb Of Wins, Rainbow Slots and more.
Since it's a mobile-based casino as well, playing casino games on the go has never been easier. Moreover, various deposition methods are listed on their online casino, which includes Visa, Mastercard, PaySafeCard, Skrill, Maestro and Phone Payments. Using these methods, you can deposit and avail of £500 along with 150 spins on selected slots. Additionally, you can also get 50 free spins without depositing, on signup.
Slot Factory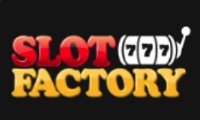 Slot Factory, as the name suggests, is a slot site that provides a moderate range of slots to choose from on their online casino. With Arabian Nights and Battle of love being among their famous slots, Slot Factory provides a black theme on their slot site, with yellowish tints that can be seen now and then. Four different languages are supported on their slot site, making it easier for international players. Being among the sites owned by InTouch Games, Slot Factory also provides its exclusive slot site on mobile devices as well.
Slot Factory is licensed under three different gambling commission and is also a certified slot site under Gaming Labs. They provide two more sections on their slot site, New and Hot, where you can check out new slots and featured slots that are hot on their site currently.
Mr. Spin
Mr Spin is an online casino that provides three different casino games, Slots, Roulette and Bingo. Their site layout is the same as previously mentioned casinos owned by InTouch Games, with a bit of a variation to the colour scheme to make it look more different and more appealing. Their online casino is supported on both PCs and mobile devices, so you get the best of both worlds. Moreover, if you love specific theme slots, they have a wide variety of those as well, including their Festival-Themed Slots and Traditional Fruity Slots.
Their online casino was established a couple of years ago in 2016 and like other InTouch Group-owned sites, it progressed remarkably and racked slot players from all over the world. The Roulette section of their casino games only includes Roulette Gold, so don't get any hopes up for any large variety there.
mFortune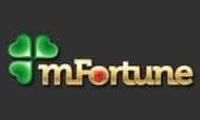 mFortune is among the first casinos that were launched by InTouch Games Group and are their most prized possession. Being in business since 2007, mFortune is one of the world's largest online mobile casinos on the internet with a variety of mobile slots, up to 10 bingo rooms and a handful collection of table games provided as well. Some of their infamous slots include Which Witch, Cat and Mouse, Vegas Vegas and more.
Their slots and casino games are tested by an independent game tester while their slot site is loaded with a 128 bit SSL Digital Encryption for safe usage. Aside from that, you can get up to 30 free spins right on signup (on selected slots), while their first deposit match bonus includes a 200% match bonus and 100 free spins as well! 
Bonus Boss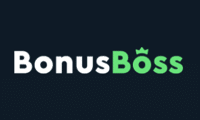 The newest Casino in 2021 is just a few months old. Bonus Boss was established in 2020, but it can already live up to every gamblers' expectation. Bonuses up to 200 Pounds cash are standard, as well as a first-class mobile gambling experience. On top of it, players can receive a bonus of 100 free spins just for registration, without even having to deposit something.
Full list of InTouch Games Casinos
Cashmo
Casino 2020
Dr Slot
mFortune
Mr Spin
Pocket Win
Slot Factory
Spin 247
Bonus Boss