In Touch Games Limited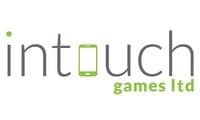 The top In Touch Games sites are Bonus Boss, Cashmo, Casino 2020, Dr Slot, Jammy Monkey, MFortune, Mr Spin and Pocket Win.
In Touch Games Limited is based at IWG Spaces Crossway, 156 Charles Street, Birmingham, B3 3HN.
IN TOUCH GAMES LIMITED SURRENDERED ITS UKGC LICENCE IN SEPTEMBER 2023. ALL OF ITS CASINOS ARE CLOSED. CHOOSE ANOTHER CASINO FROM THE OPTIONS BELOW. 
Sites like In Touch Games casinos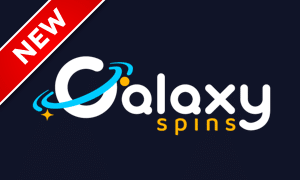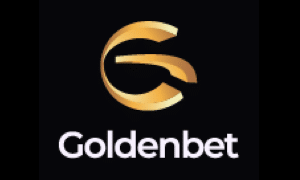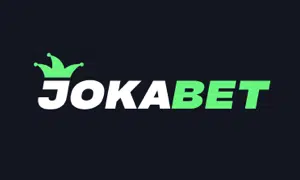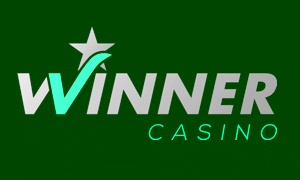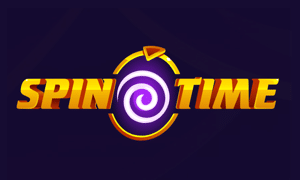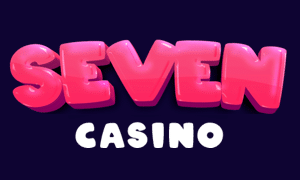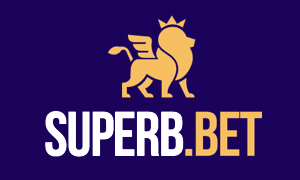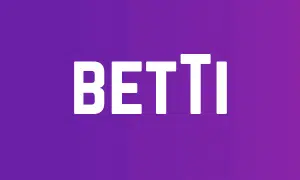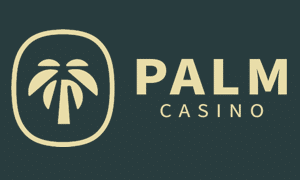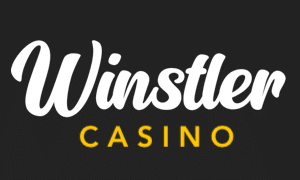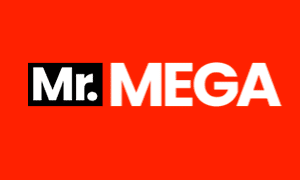 In Touch Games Casinos 2023
FOLLOWING THE SUSPENSION AND SURRENDER OF IN TOUCH GAMES LIMITED'S UK GAMBLING COMMISSION LICENCE IN SEPTEMBER 2023, ALL OF THE OPERATOR'S CASINOS ARE CLOSED. 
DUE TO THE ABOVE, NOTHING BELOW THIS LINE IS UPDATED OR MAINTAINED ON THIS PAGE.
Pocket Win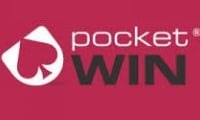 In some ways, the purpose for which Pocket Win was created no longer exists. It belongs to an era in which the idea of playing slots and casino games on a mobile phone or a tablet device was still a novelty. Rather than developing slots and games on a "one size fits all" basis in which performance remains the same no matter whether a game is played on a mobile device or a laptop, providers and developers often coded different versions of the same game for different devices. Pocket Win stood out in the market because it was explicitly designed to carry these mobile versions of casino games. There isn't much need for a site like that these days, but Pocket Win remains one of In Touch Games Limited's most important online casino sites because of the popularity that it built up during the days when it served a niche purpose. Even now, it finds ways to take the "mobile" theme and turn it into a novelty – allowing players to pay for their entertainment via their phone bill, for example.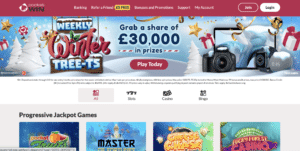 Casino 2020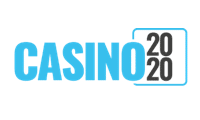 Casino 2020 is a casino site that should, by rights, probably have died by now. The fact that it hasn't is down to how much attention it generated when it was launched as a brand new site at the tail end of 2019. The creation of Casino 2020 has turned out to be a masterstroke of genius for In Touch Games Limited. The casino network company knew that in late 2019 and early 2020, people would be looking for "new casino 2020" and similar search terms on Google, so they created a site with a similar name for those people to find. Hundreds of thousands of people found the site, and tens of thousands of them signed up to play. Many of them are still playing at the casino today, even though the name is a little outdated. This blue-and-white casino site might not have anything unique about it other than its name, but it's kept up to date with new releases and the fact that its parent company changes up the promotions on offer so often tell us that it's still a priority to them.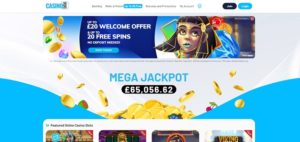 Bonus Boss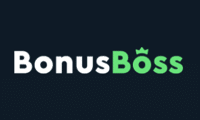 Bonus Boss isn't the newest In Touch Games Limited casino, but it is arguably the hottest of the past couple of years. It's a casino that's steadily growing in popularity, helped along by its mafia theme and the fact that – as the name suggests – the casino ensures that it has a compelling and tempting range of promotions available at all times. If you find fewer than 100 free spins waiting for you when you register to play at Bonus Boss, you've joined the site at an inopportune time. Bonus Boss is a mostly slots-driven casino that uses a modern style of animation to bring its mafia characters to life and even uses a few of those mafia characters in exclusive games on the site. In Touch Games Limited is able to do a better job than most casino network companies when it comes to producing original gaming content (we'll be talking more about that later), and Bonus Boss is the site that shows that skill off better than any of the others on the network.
Jammy Monkey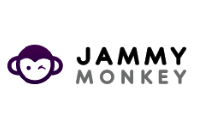 Jammy Monkey is In Touch Games Limited's newest casino, and while its newness shows in some respects, it's growing in stature all the time. The site underwent a major graphical overhaul between late 2021 and early 2022 despite being less than twelve months old at that point, and the redesign has brought the site's aesthetic appeal more in line with the other big-name casinos on the In Touch Games network. It's still true to say that a lot more could be done with the Jammy Monkey name in terms of theme, but it now has the foundations of what could be a very good online casino site. While Jammy Monkey doesn't go overboard with promotions in the same way that Bonus Boss attempts to, its promise of "one new release every month" means that players always have something new to look forward to – and that "something new" is often an exclusive title that won't be found anywhere else on this casino network, let alone outside of it.
Cashmo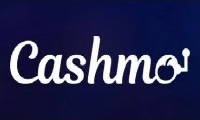 The first mistake people make about Cashmo is its web address. It's Cashmo.co.uk, not Cashmo.com. While it would make good business sense for In Touch Games Limited to purchase Cashmo.com and eliminate any risk of confusion, they haven't yet done so. The second mistake people often make about the casino is thinking it's just another run of the mill online slots site. It might look more basic than, say, Bonus Boss, but Cashmo is every bit as capable of giving players a good time as its more glamorous sibling. Cashmo is more comparable to Pocket Win than any other casino site on the In Touch Games Limited network. We say that because, like Pocket Win, the site was initially designed for players who'd rather do their iGaming on a mobile device than on a laptop or desktop. The "mobile-first" attitude is reflected in the design and layout of Cashmo, with large thumbnails that are easy to click on and a website design that consists of only a handful of pages. There generally isn't much bite to the site's promotions, but if you're looking for an online slots site that loads fast and provides you with access to games pretty much instantly, Cashmo is the one.
Mr Spin

Mr Spin is a casino site that looks almost identical in design to Cashmo. They look so similar, in fact, that we believe that they were made using the same design template. The menu options at both casinos are virtually identical, the buttons are the same size and appear in the same places, and even the colour scheme is largely similar. There are only two areas where Mr Spin and Cashmo differ, but they're the two most important areas of all as far as casino players are concerned – game selection and promotions. Each In Touch Games Limited casino has a unique set of games and slots thanks to the original content provided by the parent company, and the promotions that are laid on to go with those slots differ from site to site. You might have similar experiences as you move between In Touch Games Limited casinos, but you'll never have precisely the same experience twice. As a word to the wise about Mr Spin, while the name of the casino site might suggest that there's nothing to it other than online slots, there's actually a whole fleet of other gaming options, including bingo and roulette.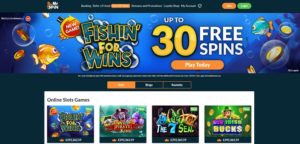 Dr Slot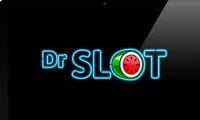 Dr Slot got a major makeover at the beginning of 2022, and it needed that makeover more than perhaps any other online slots website on the internet. Until it got its new look, Dr Slot was known by thousands of players as a casino site that had great gaming content but an ugly, ten-years-behind-the-times look that frankly made it less fun to play at than it ought to have been. That problem has finally been eliminated, and Dr Slot has the opportunity to reach its full potential. Still, though, Dr Slot lacks sparkle. It would be logical for the site to have a mascot character called "Dr Slot" to welcome players to the casino and offer them promotions, but there's no such character to be found here. Instead, we get a vaguely retro neon look peppered with symbols and images drawn from the golden era of gaming's past, including a watermelon right in the middle of the "Dr Slot" logo. That's a missed opportunity from In Touch Games Limited and, to be honest, a waste of the name. Still, though, there's almost always something new to play in the "new games" section of the site, and the welcome offer promotion for new players at Dr Slot tends to be generous.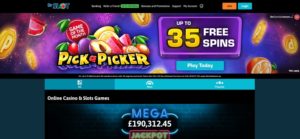 Mfortune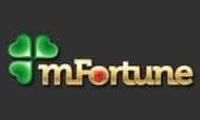 MFortune is the oldest casino on the In Touch Games Limited network, and without wanting to be disrespectful to the site, you can guess as much just by looking at it. It's built to the same specifics as Mr Spin and Cashmo and might even use the same template, but the quality of the banner graphics is lower. Now that Dr Slot has had a visual upgrade, MFortune has picked up the unwanted title of "worst-looking In Touch Games Limited casino site." The story of MFortune began in 2007. Back then, when it was still a young site, it liked to think of itself as a "market disrupter." It's grown up a lot since then and is instead billed as a "market leader." The "about us" section of MFortune's website identifies the casino as In Touch Games' flagship brand, but it's hard to see how that could be the case when the casino's newer brands are easier on the eye and receive more regular updates. If MFortune has anything going for it here in the 2020s, though, it's the presence of its famous "no deposit free spins" offer. It's been the site's calling card for a very long time and doesn't appear likely to be withdrawn any time soon.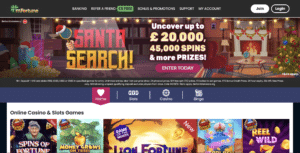 About In Touch Games Limited
Every casino network company has something about it that makes it unique and different from its rivals, but you don't have to do a lot of digging to find out what In Touch Games Limited believes in terms of its unique proposition. All the information you need about the company is right there on its company website. They describe themselves as an "industry leading tech company" – a claim that a lot of casino network companies make – but they back it up with a statement that few of those other companies can make. All the games you'll find at In Touch Games Limited casinos are made in-house. You won't find any slots and games by the likes of Playtech, NetEnt, or Microgaming at In Touch Games Limited's casinos, which hurts the product range in some respects, but they counter that by being able to offer games that nobody else has access to. Those games are designed and made by The Slot Factory.
The Slot Factory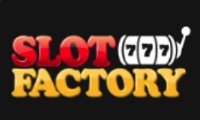 The Slot Factory is a classic example of a brand doing "exactly what it says on the tin." It's a factory from which In Touch Games Limited makes all of its slots. You'll find links to those slots on The Slot Factory's standalone website, but none of them are playable – or, at least, not for real money. While it may look like an online slots website, its purpose is to advertise and explain more about the slots that its parent company makes. Quite why this is necessary when the slots are featured at each of the network's casino sites isn't clear, but it's a good place to come if you're struggling with a game and wish that you understood more about how it operates.
The Slot Factory has a business model that might appear unusual to some. Rather than exclusively making gaming content for In Touch Games casino sites, it sometimes creates games for networks and companies that have nothing to do with In Touch Games Limited. In mid-2021, Slot Factory started making games for Entain, for example. The result of this is that while it's true to say that you won't find anything but Slot Factory slots and games at In Touch Games websites, you might find Slot Factory games elsewhere that aren't available on casino sites belonging to the parent company that made the games.
In Touch Games Limited Company Size And History
In Touch Games Limited was formed in 2001 in Halesowen, England. That makes it a UK-based casino network company. However, the company wasn't interested in creating online casino networks for the first few years of its existence. Instead, it made games for physical gaming cabinets and, on occasion, made the physical cabinets they were played on. That began to change in 2006 when the company noticed a sharp uptick in the number of people playing casino games on their smartphones or tablets rather than on websites or even in person. They pivoted their business model and began catering specifically to those people. MFortune, the company's first online slots and casino website, was launched the following year. Pocket Win followed three years later.
The transition into catering to mobile gamers worked well for In Touch Games. They still have their head office in Halesowen, but they've since added a second office in Bucharest, Romania, and a third in glamorous Taipei, Taiwan. Today, In Touch Games Limited employs more than five hundred people working between those three offices. By 2012, the company had become a multi-time award winner after picking up industry awards like "Product of the Year" at the EGR Operator Awards and "Best Poker Operator" at the mGaming Awards. More recently, In Touch Games has proudly become the back-of-the-shirt sponsor for its local Championship (and sometimes Premier League) football team West Bromwich Albion.
In Touch Games Limited's Brand Values
It's increasingly common for casino network companies – much like all businesses – to have "mission statements" or "values." They're like an unofficial code of ethics combined with a statement about what's truly important to the people behind In Touch Games Limited. Those people are Simon Wilson and Emil Nestor, the company's directors and founders. Both have been with the business since its inception all the way back in 2001, so the company's values come from them and are (hopefully) transmitted to everybody who works for them.
There are six core values at the heart of In Touch Games Limited; Potential, Diversity, Kindness, Passion, Integrity, and Innovation. On the "potential" side of things, the business is committed to developing the careers of everybody who works for it and helping them to grow. "Diversity" represents a commitment to recognise differences as strengths and working with people from different backgrounds as a way of supporting the company's ambition to achieve global success. Kindness and passion are self-explanatory and tend to appear in the mission or value statements of any large business, but "integrity" is an assurance that In Touch Games Limited will always act in an ethical, fair, and open manner while still pushing "innovation" – driving the industry forwards with cutting-edge products rather than following the examples set by others. These are all lofty goals, but they're fine ambitions to have.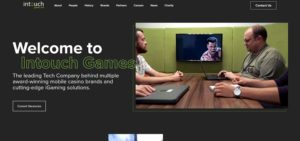 In Touch Games Limited Licenses and Fines
If there's a problem with committing to ethics and integrity as company goals, it's that it always looks worse for the company in question when they miss the mark. Unfortunately for In Touch Games Limited, that's happened twice in the past few years. In Touch Games Limited holds a full licence with the UK Gambling Commission but has two regulatory actions against it on file. The first dates to May 2019, when the UKGC found that In Touch Games Limited had breached licence conditions 12.1.1(1), 12.1.1(2) and 12.1.1(3) along with social responsibility code provision 3.4.1. Putting the jargon aside, the finding meant that In Touch Games Limited was deemed to have failed to undertake an appropriate assessment of money laundering risks, failed to have adequate policies in place to prevent money laundering, and failed to identify a risk of problem gambling when a customer's monthly spend rose from £200 per month to £10,000 per month. On that occasion, the company made a payment of £2,200,000 to a gambling harm related charity in lieu of a formal financial penalty.
Unfortunately for In Touch Games Limited, it seems that the necessary lessons weren't learned from that incident. In March 2021, the company was found to have breached licence condition 12.1.1 again along with condition 7.1.1, social responsibility code provision 3.1.1, social responsibility code 3.4.1, social responsibility provision 5.1.9, and ordinary code provision 2.1.1. This time, failings had been identified in anti-money laundering procedures yet again, along with breaches of requirements regarding fair and transparent terms and general marketing requirements. In Touch Games Limited was fined £3.4m, had additional conditions attached to its licence, and was issued a formal warning in respect of the multiple breaches.
What are players saying about In Touch Games Limited Casinos?
We've taken a selection of recent reviews written by players about In Touch Games Limited's top casinos. They'll give you a feel for how players feel about the group at the moment. The reviews have been condensed for the purpose of brevity.
28-Mar-2022 Pocket Win review by David:
Don't bother with this casino. They refuse to verify my account despite the fact that I've given them every conceivable bit of identification information they could possibly want. On top of that, the bonuses are a complete scam because of the wagering requirements. – source: Trustpilot
24-Mar-2022 Pocket Win review by Simon:
I'll stop shy of calling this casino a scam, but it's not far off Everything was OK until I won something, after which they refused to verify me for a month. I couldn't recommend this site or any of its sister sites. – source: Trustpilot
28-Mar-2022 Casino 2020 review by Chantal:
I've been waiting for a withdrawal for over a week. I've been given lots of excuses but at the moment they're trying to blame my bank. I've already spoken to my bank and it's nothing to do with them, so once this is sorted I'll be closing my account. – source: Trustpilot
23-Mar-2022 Casino 2020 review by Mrs Meek:
I did have a little trouble getting my account verified but since then everything has been fine. I got help from them over the phone and now I'm looking forward to receiving a lovely win I've had. – source: Trustpilot
23-Mar-2022 Bonus Boss review by Wieslawa:
This casino doesn't let you win. They run the games however they see fit. Nobody can win big money here, the whole thing is a setup. – source: Trustpilot
23-Feb-2022 Bonus Boss review by Shaun:
I spent £130 and won £1500 from it, after which they immediately asked me for ID. I had to give them a lot of documents but they paid me in the end so it's obviously not a scam site. So long as you have the correct ID you've got nothing to worry about. – source: Trustpilot
25-Mar-2022 Jammy Monkey review by Aimee:
What an appalling casino, all they do is send you auto-generated replies when you have problems. I've been told my ID documents are approved and then not approved so many times now that I've given up trying, the experience put me right off using the site. – source: Trustpilot
22-Mar-2022 Jammy Monkey review by Sarah:
Avoid Jammy Monkey. I played here for two months. The first time I won anything my withdrawal was processed with no problem after I showed them my mobile phone bill. The second time I tried to withdraw they decided the phone bill wasn't good enough and they want more documents. Withdrawing is a painful process, it's the worst I've come across. – source: Trustpilot
28-Mar-2022 Cashmo review by Dave:
Cashmo is the worst rip-off casino on the internet. They ask for ID documents three at a time and then when you send them they'll just ask for another three, and then another after that. – source: Trustpilot
28-Mar-2022 Cashmo review by Victoria:
I wanted to withdraw £200. I sent in all the documents they wanted and was told I'd have my money in 24 hours. Two days later I still didn't have it and my account was suddenly banned. I've been given no explanation for this, it has to be illegal. – source: Trustpilot
27-Mar-2022 Mr Spin review by Shannon:
I'm disgusted with Mr Spin. Whenever you win they'll just ask for huge amounts of ID from you and then ask you for even more when you send it in. They're holding on to my £100 win and aren't going to pay it out to me at all. If I knew they were such a scam I'd never have signed up.. – source: Trustpilot
24-Mar-2022 Mr Spin review by Jane:
Nobody should touch this casino. You can send them every ID document you have but they'll keep saying they can't accept it. I won £300 from them but they're refusing to pay out. I've read reviews about other In Touch Games casinos and it sounds like they're all the same. – source: Trustpilot

26-Mar-2022 Dr Slot review by Zena:
I've tried to email you and you replied to say you have no staff due to the virus. You've told me to use a Skype link but you haven't given me one. I'm having to go through hoop after hoop to get a problem resolved. – source: Trustpilot
17-Mar-2022 Dr Slot review by Jeremy:
They're asking me for a copy of my phone bill before they'll pay out. This is my company phone, I can't send what they're asking for because of data protection laws. All I want is £30 in winnings and they're not paying it out because of this. – source: Trustpilot

25-Mar-2022 MFortune review by Ian:
I won £75.01 on a bonus but they only paid me £50 and said that was the limit. That wasn't made clear in the terms and conditions. They've limited their roulette games to £25 too. – source: Trustpilot
22-Mar-2022 MFortune review by Carl:
Getting your winnings from them is like getting blood from a stone. They make depositing really easy with no security applied but when you want to get money back out the other way it's photo ID, phone bills, bank statements. Surely they should ask for these things before accepting any deposits? – source: Trustpilot
Active In Touch Games Limited Sites
We've covered all of these already, but for the sake of completion and avoidance of doubt, here are all the In Touch Games sites that are active as of right now.
Bonus Boss (bonusboss.co.uk)
Cashmo (cashmo.co.uk)
Casino 2020 (casino2020.co.uk)
Dr Slot (drslot.co.uk)
Jammy Monkey (jammymonkey.com)
MFortune (mfortune.co.uk)
Mr Spin (mrspin.co.uk)
Pocket Win (pocketwin.co.uk)