Cashmo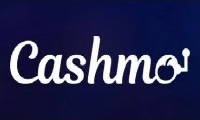 Cashmo sister sites include mFortune, Bonus Boss, Casino 2020, Pocketwin, Mr Spin, Jammy Monkey and Dr Slot.
Cashmo (cashmo.co.uk) was operated by In Touch Games Limited of IWG Spaces Crossway, 156 Great Charles Street, Birmingham, B3 3HN. 
CASHMO CLOSED IN EARLY 2023. CHOOSE ANOTHER CASINO FROM THE OPTIONS BELOW.
Sites like Cashmo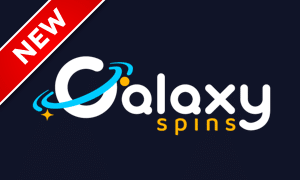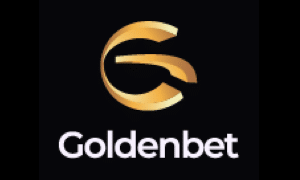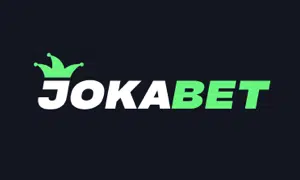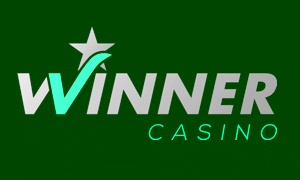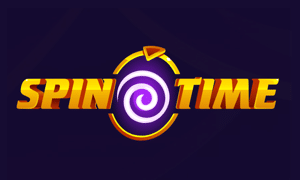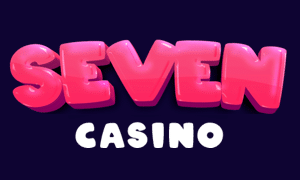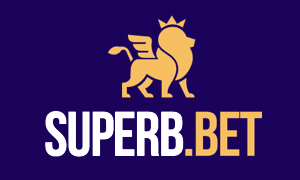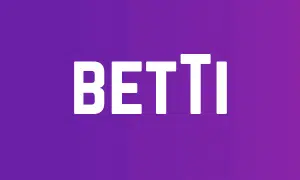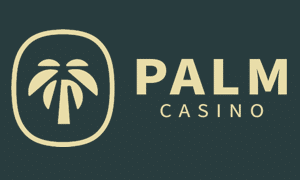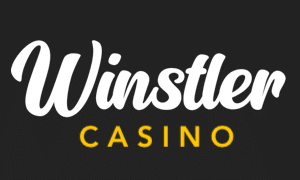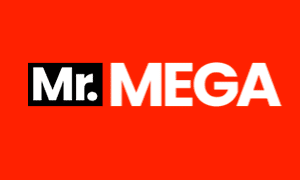 Cashmo Sister Sites 2023
PocketWin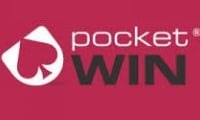 If you are after an online casino designed with mobile players in mind, PocketWin is one that's worth your consideration. As one of the most popular Cashmo sister sites, PocketWin casino is owned by In Touch Games, which is also its software developer. The lively but simple design of the site makes it easy to navigate, allowing both existing and new players to quickly find the slots they are looking for. Most popular payment methods are accepted by PocketWin casino, and players have also the option to pay by phone bill. If they choose this option, £3 is the minimum deposit they can make. PocketWin comes from an era when online casinos being playable on mobile devices was a novelty, but it's showed remarkable staying power and can be tried free of charge thanks to a no deposit bonus promotion for new players.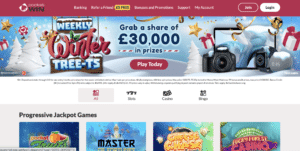 Dr Slot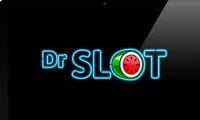 Dr Slot online casino, like all Cashmo sister sites, is a safe place to enjoy some exclusive slots thanks to the license it has from the UK Gambling Commission. Dr Slot puts at the disposal of its customers a small but carefully selected range of online slots with big jackpot prizes. It's a stripped-back slots site, though, so don't come here expecting the most lavish of promotions or incentives. Dr Slot is so named because In Touch Games wants you to believe that this is a casino site with a PhD in gaming. It's certainly been engineered by someone who's a master in casino design, and it's a fine place to enjoy slots so long as slots are all you're after. To make it worth your while to sign up, Dr Slot will even offer a matched deposit welcome promotion worth up to a massive £1000. Players should note that the offer comes with a chunky x40 wagering requirement, though, so it's not quite as generous as it might sound at first. Still, if you're on the fence about signing up and playing, you can make use of a £5 no deposit welcome offer to try a few of the exclusive slots before you spend any of your hard-earned cash.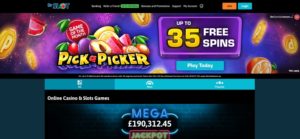 mFortune Casino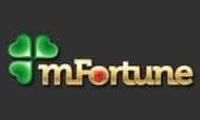 In Touch Games sets itself apart from other gaming companies by being a casino network company that provides its brands with in-house created slots and games. Besides Cashmo casino, it also does this for the Cashmo sister site mFortune online casino. This casino is piled high with exclusive slots, along with a few site-specific table games you'll struggle to find anywhere else. The casino was launched in 2007, so after so long on the marketplace, it's developed a strong reputation. When you sign up as a mFortune new player, you can claim £10 in bonus funds without making a deposit.  There was a brief period during 2020 when mFortune wasn't available, which led some of its loyal customers to fear that it was gone forever, but it turned out that the site was down for a long-overdue revamp. Having been through that process, it's now got a fresh and modern look that should give it a platform to build from for the next several years. mFortune is and always will be the flagship of the Cashmo sister sites purely because of its longevity, and because of that it tends to get the best of the games developed by The Slot Factory. If you've enjoyed what you've played at Cashmo, you can be confident of having a good time at mFortune, too.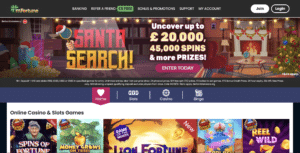 Jammy Monkey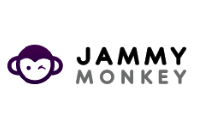 When somebody wins something through luck more than judgement, you might feel inclined to call them a "jammy little monkey." That's the common phrase and simple idea behind this Cashmo sister site, which is one of the more recent additions to the In Touch Games Limited range. Using animal mascots has historically been a winning strategy for online casinos, but we could argue that Jammy Monkey doesn't go far enough in that respect. The monkey doesn't appear anywhere other than the slot's logo, with the rest of the casino site feeling more than a little vanilla. Concerns about the aesthetics of the site aside, a casino doesn't have to look good to play well. Jammy Monkey plays well. The range of slots is small, and the range of promotions isn't much better, but it focuses on doing the little things right. As time goes by and more players find their way to Jammy Monkey, we might see it become a bigger priority for its parent company. A little more pizazz wouldn't hurt the site, but it's doing just fine for an online casino with less than two years' experience.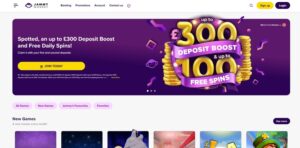 Casino 2020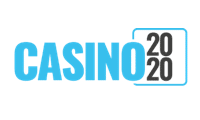 Launching Casino 2020 in 2019 was an ingenious marketing move by In Touch Games. It took advantage of all those New Year players who went to Google and looked for "Casino 2020" after December turned to January. We half expected to see Casino 2020 become Casino 2021 and then Casino 2022, but it's kept its name. We presume that it has a large-enough player base not to have to worry about such things now, and changing the name would do more harm than good. The name helps (or helped) to get people through the door at Casino 2020, but it's the sheer quality of the casino that's persuaded people to stay. Whether or not In Touch Games intended it to become one of its most important brands, that's what happened. It's not quite Fortune, but it's on roughly the same level as Cashmo when it comes to popularity, and we can safely say that you'll find most of the things that you enjoy about Cashmo here. Casino 2020 is also one of the most generous Cashmo sister sites in terms of the value of its promotions. It's upper mid-tier, with a better-than-average matched deposit welcome and a better-than-average no deposit bonus. You can get enough out of Casino 2020 for free to work out whether or not you'd enjoy spending more time at the site, but you still need to be cautious of its wagering requirements.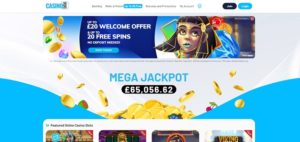 Mr Spin

Every casino attached to In Touch Games is a Cashmo sister site, but if we were thinking about "sister" in the most literal sense of the word, Mr Spin is more like a Dr Slot sister site. In fact, we'd call it a twin. On appearance alone, there's almost nothing to pick between the two casinos save for their names and logos. You have to look a little closer at Mr Spin Casino to understand where its unique appeal lies. It might ape the style of Dr Slot in every way, but Dr Slot doesn't have bingo or table games. Mr Spin does. It also has a slightly different (but equally limited) range of slots to choose from. If you've played the whole Dr Slot range but you enjoyed the feel of the casino site, Mr Spin probably makes sense as your next stop. If we're talking purely in terms of Cashmo sister sites, though, Mr Spin has a couple of shortcomings. The biggest of them is that it offers a measly three pounds as a no deposit welcome offer. That's the lowest figure in the range, and doesn't make sense in the context of In Touch Games offering far higher bonuses at other sites in the family. If the casino network company wants us to get to know these sites, it should surely offer the same "free trial" at all of them.
Bonus Boss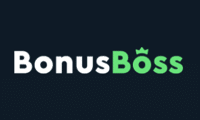 The Bonus Boss would like to see you. Don't worry, you're not in trouble. Don't let the fact that he looks like he might have connections to the mafia put you off either. All he wants you to do is persuade you to play at his online slots site by making you an offer you can't refuse. Fortunately, that offer involves taking advantage of some matched deposits and free spins rather than doing anything nefarious. Like more than one of the Cashmo sister sites, Bonus Boss is all about quality and not at all about quantity. You could add up every slot that's available across the entire In Touch Games range, and you'd still be well short of what's on offer at the most expansive casino sites in the business. Some players prefer a small selection rather than an endless library to get lost in, though, and Bonus Boss handles that issue nicely. Bonus Boss makes better use of its theme than any of the other Cashmo sister sites, expanding the mafia idea and using it in several of its most popular online slots, including "The Spinfather." We'd also go out on a limb and say it's the best-looking Cashmo sister site. Aesthetics don't mean everything at online casinos, but they help to make a great first impression, and Bonus Boss certainly does that.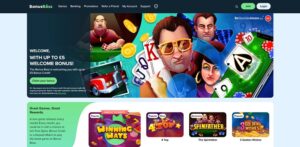 Cashmo News
: Usually, Nostra Bet busies itself with writing honest, and sometimes brutally so, reviews of online sportsbooks. This week, it has turned its attention to the action at Cashmo Casino. The Intouch Gaming platform was introduced as a mobile-first casino, which offers unrivalled mobile gaming experiences for players who like to spin on the move, or simply can't be bothered to open their laptops when kicking back on the sofa. To get the most important things out of the way first, Nostra Bet confirmed that the casino is fully legit and has the approval of the UK Gambling Commission – a few fines aside. The review also listed a few of the Cashmo sister sites including Casino 2020, Dr Slot, and Mr Spin.
There were five items on the pro list, covering some of the points already mentioned, in addition to the game library that is quite literally filled with progressive online slot games, and the huge welcome package, which currently gives new players the chance to claim up to £500 in bonus cash. Considering that most online casinos only give away up to £100 via their new customer offers, the welcome package certainly shouldn't be overlooked. The SSL security, which keeps all financial transactions and communications 100% safe, was also listed as a major positive of the platform. The only con was the lack of live casino games, but if you are there solely for the unique slots that cannot be found anywhere else, you won't be disappointed. All in all, it was a glowing review.
: Not much has been happening in the world of Cashmo this week; one of the only mentions of it was in a review on one of the Cashmo sister sites, PocketWin, posted by the third-party website, Bojoko, on March 1st. As the two platforms are incredibly similar, you can get a good idea of what to expect from all the sister sites. After sharing a few screenshots of PocketWin to illustrate how uncomplicated and clean the user interface is, Bojoko then started to explain the reasoning behind the 3.5 / 5-star review. The pros and cons lists were evenly balanced. On the bright side, the customer support team is always friendly and helpful, all of the online slot games are 100% unique to each Intouch Games platform, and the minimum deposit amount is low enough to welcome players with smaller gambling budgets. The min deposit is £5, but new players will want to make the most of the 200% deposit match bonus, which can pay up to £100.
The downsides included the game library, which is infinitely smaller than most, with only around 50 games on offer, and the complete lack of live dealer games. However, as Intouch Games don't outsource their games, it is unlikely they will create a live studio for live dealers to entertain customers. It was also noted that the withdrawals are a little more sluggish than with most UK casinos. However, Bojoko didn't care to explain how long the withdrawals take. As PayPal is one of the withdrawal options, we can't imagine that they take all too long via this method.
: Cashmo seems to have had a makeover this week. Along with the usual signage and branding, there are additional banners advertising Luck Casino, which is offering a welcome bonus of £100 in bonus cash and 125 free spins on a selected online slot game. Strangely, Luck Casino isn't one of the Cashmo sister sites running under the operation of Intouch Gaming, it is operated by the company, Viral Interactive Limited, which was recently incorporated in Malta. Luck Casino has a similar aesthetic and feel to the Intouch Gaming casinos, yet, there is a massive difference in that there are 1,000 games to choose from, instead of the usual 40 or so found on the platforms brought to life by Intouch.
There are some interesting touches to the website, including the section of the game library highlighting the Live Hourly Hot RTP Games. Usually, it is a struggle to find online slot games with return-to-player rates that exceed the industry average of 96% – especially if they are connected to a progressive jackpot network or they are officially licenced games – however, with these games, some of the RTPs exceed 100%. Rather annoyingly, most of the game art for the slots seems to be hidden under the casino logo, but it would seem that there are some great titles to choose from, including plenty from the legendary Pragmatic Play. To entice new customers even more, there is a selection of exclusive games, including Mega Trail 94, Britain's Got Winners and Witchin Winnin by Skywind.
: As of this week, Cashmo has a brand-new Game of the Month. For an entire calendar month, new and existing players will be eligible for rewards when loading up the slightly dull 5 x 3 reel set that Howl at the Moon operates on. More often than not, you can always guess which online slot game Intouch Gaming was inspired by to create their content – they aren't always the most original of creations! This time, it might be Pragmatic Play raising an eyebrow due to the striking similarities between this new game and the legendary Wolf Gold slot that Pragmatic Play picked up several awards for in 2018.
All winning combinations are made on the 9 locked pay lines, which may be fewer ways to win than your average video slot game, but with the bonus symbols, seeing a spin turn into a win isn't all too difficult. In addition to the standard wild symbols, there are also sticky wilds and the extra-special gold sticky wilds to top up your bankroll as you spin. Even though you can pick at the fruits of your labour in the main mode of play, you will make the most dough in the free spin bonus feature, where multipliers of up to 1350x are up for grabs! Once triggered, the main bonus feature will give you seven bonus spins to start. However, every time you find an extra spins symbol, another free spin will be added to your tally, and there are no limits on how many extra free games can be accrued this way.
: Cashmo has had a slow news week this week, there are no new games from Intouch Gaming, and presumably, the casino brand owner is still scrambling around for the cash to pay for their £6.1 million fine. Most of the media outlets have quietened down about that now, aside from Halesowen News. In an article they posted on February 1st, it seemed as though the local online newspaper saw it as a comeuppance for the gambling company after they abandoned Halesowen for slightly greener pastures. It certainly hasn't forgotten how Intouch Gaming axed 50 jobs for members of the community in December 2022.
One of the only other platforms talking about Cashmo this week was King Casino Bonus, which, rather predictably, focused on the available casino bonuses. However, Cashmo was only briefly mentioned in the terms and conditions attached to the bonus terms on its sister site Bonus Boss. Currently, Bonus Boss is giving away 100 free spins to new customers, and it won't cost newbies a penny to get their spinning fingers hovering above the free games. At the time of writing, the free spins can only be used on the American mobster-themed online slot game, The Spinfather. Of course, the perks and promos don't end with registration; at Bonus Boss, they also apply to the first and second deposits, which can also help new players snatch up to £300 in bonus cash. All wins are paid in bonus credit and are subject to 40x wagering requirements before the bonus credit can be withdrawn.
: This week, the only news revolving around Cashmo casino applied to all of its sister sites. Seemingly, every casino-orientated platform on the internet was talking about the recent fines delivered by the UKGC. World Casino News, Yogo Net, Proactive Investors and Evening Standard all put their own spin on the story of the fine incurred by the lax policing of problematic gambling on all eleven of the In Touch Gaming platforms. While the fine, which came to just over £6 million, doesn't indicate that Cashmo or any of its sister sites are unsafe platforms to use, it does imply that it isn't as ready and willing to reach out and offer to support to gamblers who may be developing an addiction to gambling or other harmful gambling behaviours.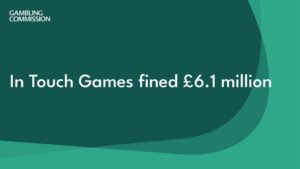 This new fine is the third of its kind to be delivered to Intouch Games. The first came in 2019 and cost them just over £2 million, while the second came two years later and cost them £3.4 million. While being nonchalant at tackling problematic gambling behaviours will undoubtedly bring in some big bucks for Cashmo and its sisters, you would think that Intouch Gaming would start living in a little bit more fear from the 7-figure fines. However, the UKGC is notoriously strict compared to other reputable gambling authorities, such as the Malta Gaming Authority. This is just one of the reasons why many casino brand operators are choosing to forego the UKGC licence, as if they have access to other markets it makes sense not to have substantial earnings swallowed by repeated fines.
: Cashmo was listed as the 25th best online casino for mobile users who prefer to top up their account balance via the Pay By Mobile option, which allows deposits to come straight from your phone bill. Most people with a UK-registered SIM card will be able to utilise this option. However, it isn't without its flaws. When using this as a payment method, it is harder to keep track of how much you're spending while depositing, and it could lead to quite a hefty monthly bill arriving. Bojoko also filled readers in on the framework of the payment option, which is available to users on EE, Virgin, Vodafone, O2 and other network providers. The payment option also goes by a few other names, such as Pay Via Phone, Charge to Mobile, and Mobile Pay.
This week, Bonus Finder went in search of the best deals for mobile casino players. Cashmo appeared mid-way down the list, which contains hundreds of mobile-friendly casinos. Why it didn't get a higher position or a higher rating than the 3.6 / 5 score, we aren't overly sure, especially as many of its sister sites grabbed many of the top spots on the list. The bonus in question consisted of three deposit matches of 200%, 150% and 100% over the first three deposits, which can add up to £500 in bonus cash. Before any of those bonus funds are banked, players will also get the opportunity to grab 50 free spins on a selected game provided by Intouch Games.
: A new slot game has dropped into the library at Cashmo Casino and been named the Game of the Month, which means that players will get their fair share of freebies just for checking it out. Mega Mr Monster is a slightly creepy cartoon title that pays homage to one of the best and first sci-fi horrors ever written, Frankenstein! In one of the free spin modes, there is the chance to bank up to 2250x your stake, but where free spins are concerned, players get two features for the price of one, which is free! In one of the free spin modes, the monstrous wild symbol will stretch into a banner wild symbol, which gives you a better chance of creating a winning combo on any of the nine fixed pay lines. Furthermore, if you catch a combination of five jackpot and wild symbols, you will win 200x your stake.
For once, King Casino Bonus listed the casino bonuses for existing players in January 2023. As Cashmo sister sites always lay the freebies on thick, most of them were mentioned in the list, including the 30 free spins that are available to all existing members of Cashmo. There are no details on how existing players can go about obtaining those free games, nor are there any mentions of them on the casino itself, leading us to assume that the free games in question are up for grabs for players who delve into the new Game of the Month. On other casino sites, the free spins are available for players who add a new card or verify their mobile number.
: With no news stories revolving around Cashmo this week and no casino reviewers rushing to recommend it to their readers, the only updates are the new games that have arrived. The new arrivals took the total slot game count up to 64, which is still a fair way off the collection contained in some of the bigger casinos. Yet, as all of the games were designed and published by Intouch Games, it is still a fairly impressive collection. Marvellous Magnificent 7s is one of the most appealing new games; the Wild West theme with a canyon behind the cartoon reel set makes it easy to lose yourself in the theme, especially when you crank up the soundtrack. There is just one bonus feature here, the free spin feature, which plays in two different modes. The first applies a 2x multiplier to all free spin wins; the second boosts wins by up to 4x!
Golden Odyssey takes players on a very different kind of adventure. If you have always wanted to visit a Greek pantheon, this title will transport you back in time when togas were in vogue and grapes were the epitome of luxury. Once again, all the bonus action revolves around the free spin session, which will give you a greater shot at riches by removing the low-value symbols and introducing new higher-paying symbols as you spin your five free games. There is also a multiplier bonus trail that you will venture down if you get lucky. The further you get, the higher the multiplier will be!
Can Cashmo Be Trusted?

★★★★★
Cashmo is a 3 Star trusted casino.
1. UKGC License

In Touch Games Limited holds UK Gambling Commission licence 2091, which covers Cashmo.

2. UKGC Fines

The UK Gambling Commission fined In Touch Games £3.4m in March 2021 after finding the company to be in breach of multiple licence conditions, including those related to treating customers fairly, interacting with customers, responsible marketing and preventing money laundering. A fine of £6.1m followed in January 2023 when the UKGC found recurrences of these issues.

3. Customer Service

Cashmo can be contacted by email or via live chat at all times. Customers can also request a callback by sending Cashmo a text message.

4. Trustpilot Score

Cashmo has been reviewed more than 130 times and holds a below-average rating of 2.7 out of 5 on Trustpilot.

5. Company Location

In Touch Games is based in Halesowen, England.

6. Visible T&C's

All promotions at Cashmo are presented with terms and conditions visible.

7. Social Media Presence

Cashmo stays away from Twitter but posts regularly on Facebook, where it has more than 12,000 followers.

8. Number of Sister Sites

There are seven Cashmo sister sites under the management of In Touch Games Limited.

9. Games portfolio

Cashmo offers players fewer than 100 games, all of which were developed in-house

10. Gamstop links

GamStop is one of several responsible gambling organisations linked from the Cashmo website.

Overall SCORE >

★★★

★★ – 3/5 Stars
Cashmo Casino Review 2023
The Cashmo of 2022 is a new and improved Cashmo. A few years ago this was just another casino website with a handful of slots and the odd additional attraction. Thanks to a full revamp and relaunch from In Touch Games Limited, it's now a totally different animal. The casino definitely looks a lot better than it used to, but does that make it a better place for players? This is where you'll find out.
Cashmo Welcome Offers
New players at Cashmo can land up to 50 free spins just by registering. No deposit is required to claim that bonus. When you do decide to deposit, you can claim up to £500 in bonus funds split across your first your first three deposits, along with a further 150 free spins. Keep in mind that bonus funds are subject to a wagering requirement of x40.
Monthly Promotions
The easiest way to make additional money at Cashmo if you know a fellow gamer or two is to refer a friend and bank up to £100 in bonus funds each time. Don't worry if you're a lone wolf, though – other promotions are available. There's always a "game of the month" promotion with additional prizes attached to it, and Cashmo rewards loyalty with special weekly bonus prizes. Unfortunately, we don't know what these bonus prizes look like. They're delivered by text to players who qualify for them, and the qualification terms aren't known. They could be great, but they could also be insignificant.
Cashmo Pros and Cons
The pros of playing at Cashmo is that you'll find the casino is easy to use, and you'll get a nice boost on your first three deposits to make you feel at home. You'll also find the occasional unique slots game to play, even though you might not find your old favourites. We suppose that makes the game selection a con as well as a pro, and the other con is In Touch Games and its recent run-ins with the UK Gambling Commission. We'd appreciate a little more clarity about how to qualify for weekly prizes and what those weekly prizes are made up of, too.
Featured Slots and Casino Games
The featured slots at Cashmo are those which were created by In Touch Games themselves. That means any of them could be a featured game, because they're unlikely to be found anywhere outside of the range of In Touch Games sister sites. Spinner Winner – a wheel-of-fortune-based game, appears to be especially popular at the moment, as does the jungle-themed Mega Monkeys and the pirate-themed Captain's Coins. Only you can decide whether the presence of these lesser-known slots makes up for the absence of Starburst, Rainbow Riches, and the rest of the familiar crowd. On the plus side, at least one brand new online slots game is added every month.
Online slots are the only casino games on offer at Cashmo, so if you want other types of casino game you'll have to look elsewhere.
Deposit and Withdrawal Methods
As we intimated in the "Can Cashmo Be Trusted" section above, there's a little bit of confusion around the issue of payments at Cashmo. Checking the casino's terms and conditions tells us very clearly that the only ways to pay are by debit card, PaySafe card, or through your phone bill. Cqast your eyes to the bottom of the casino homepage, though, and you'll see the PayPal logo. We think the casino accepts PayPal and simply hasn't updated the terms and conditions since it started doing so, but we can't say for sure.
Cashmo says that it can usually process withdrawals within one day of them being requested, although recent player feedback at TrustPilot suggests that this isn't always the case.
Customer Support and License
Cashmo is covered by the license granted to In Touch Games Ltd by the UK Gambling Commission. The license remains in place despite the large fines given to the company for issues that have arisen in recent years. Customer support is one of the casino's strong points, with full support available on telephone, email, live chat, and even social media. The company even responds to complaints on TrustPilot so if something goes wrong, you should be able to speak to someone about it quickly.
Cashmo – The Verdict
Cashmo is a solid, respectable casino site with some perks and incentives that sound substantial, and a few slots that you won't find at its rival sites. That being said, there isn't much to make it stand out from its fellow sister sites under the In Touch Games banner. It doesn't quite measure up to mFortune, which is the standard to which all In Touch Games casinos are held. Very few casinos do, though, so that alone isn't a reason to give the site a miss.
What are players saying about Cashmo?
Here are our condensed/reader's digest summaries of recent player reviews of Cashmo. The reviews are genuine, but we've edited them for the sake of brevity.
16-Jul-2022 by Lyns:
I topped up using my mobile bill. Because of that, they asked me for months and months' worth of phone bills as proof of ID. When I eventually passed ID, they banned me for no reason. – source: TrustPilot
09-Jun-2022 by Sharon:
Don't give these scammers anything. I've sent all my ID, but they've tried to use my webcam without permission. They then told me I had a gambling problem after I spent £5 and won £10. . – source: TrustPilot
08-Jun-2022 by Kaan:
I've been waiting for a withdrawal to be processed for three weeks. It's for £1600. I sent them my ID documents, and they kept asking for more. So far, I've sent them more than forty documents. I eventually made a complaint, but they told me they could only deal with it by email and then never responded. Gambling companies shouldn't be allowed to behave like this. . – source: TrustPilot
18-May-2022 by Lee:
This casino refuses to pay out winners. Don't use them. Their latest excuse is that the bank transfer failed, which is nonsense. So far, I've been waiting ten days. – source: TrustPilot
16-May-2022 by Paul:
I've made two complaints about Cashmo. I've been sending them documents to support a withdrawal request since the first week of March. I've just now phoned them for an update, and they've told me they still haven't processed it. I don't know what else to do at this stage. – source: TrustPilot

22-Jan-2022 by Mason:
Don't use them. They just take, take, take. When you eventually land a winner they'll ask you for every document under the sun. I'd say they're thieves. – source: TrustPilot
22-Jan-2022 by Lee:
I put £835 in my account by accident. These aren't winnings, this is my money and I should be able to withdraw it again but they're not letting me. I've sent every detail they've asked for and now they're not getting back to me. – source: TrustPilot
21-Jan-2022 by Colin:
The customer service is great. Cashmo is a great place to bet! – source: TrustPilot
20-Jan-2022 by Larna:
Cashmo is a horrible casino. All the good feedback must be false because Cashmo rips off its customers and refuses to pay out. – source: TrustPilot
19-Jan-2022 by Tom:
The game selection is good, win regularity is decent and bonuses happen a lot, but withdrawals are just a nightmare. I've just been told that the withdrawal that I've asked for won't be processed until March. It's January! – source: TrustPilot

15-Feb-2021 by Barbara:
I tried to contact them through live chat as well as an email but to no response. They constantly send the advertisements to my email and the only way to stop this is by contacting them. – source: TrustPilot
15-Feb-2021 by Jordan:
This casino is fair and stable as I have never had any misunderstandings or issues with this casino. I joined this casino 5 months ago and won a good amount. – source: TrustPilot
13-Feb-2021 by Drew:
Cashmo casino is managed by a bunch of scammers. They will refuse to pay you if you request a withdrawal and completely block you from the website. – source: TrustPilot
10-Feb-2021 by George:
The personal details you send to this casino get rushed by scam mails and they do not take any responsibility. They just care about their money and scam players in any possible way. – source: TrustPilot
09-Jan-2021 by Wayne:
My partner has requested a withdrawal of £1000 several times but it keeps going on pending and then cancelled by this casino. – source: TrustPilot
The Background of Cashmo Casino
Cashmo Casino made its entrance to the world of online gaming in early 2019, and soon after its launch it was named 'Best New Slots Site' at the Bingo Port Players' Choice Awards in 2020. That was quite a way to make a splash. Cashmo Casino is operated in the UK, and is part of In Touch Games Ltd, which is one of the largest online casino network companies in the UK.
Cashmo Casino, like many other online casinos, has a 'Casino News' page on its website. This news page features articles from when they very first started back in January 2019. They publish articles to this page monthly, with up-to-date news and promotions regarding the casino website. One of their newer articles "How many Free Spins did you win at the Free Spin Festival?" features a compiled list of all their winners from the competition festival that took place in August 2021 – this is a fun way for the casino to regularly update their players about the events that have took place while also giving shoutouts to the loyal customers that took part in the festival and were lucky enough to win! The news section also features many of the new and upcoming games that are constantly being added to the site to keep it fun and fresh.
In Touch Games Limited as a Company
Intouch Games was established in 2001, originally making physical slot machines, rather than online ones. It was in 2006 when the company moved online and began developing mobile gambling platforms. Their first online brand was released in 2007 – 'mFortune', which grew larger and more popular over the years, adding different gambling games to its index. They then introduced their second brand, 'Pocket Win' in 2010. In 2012, Intouch Games won their first of many awards: 'Product of the Year' at the EGR Operator Awards, and then 'Best Bingo Operator' and 'Best Poker Operator' at the mGaming Awards. 2015 was when Intouch Games first began creating and developing their own independent games. By 2019 they had a player base of 4 million players. Some of their brands other than Cashmo Casino include: 'Mr Spin', 'Bonus Boss', 'Casino 2020', and most recently, 'Jammy Monkey'.
Unfortunately for Intouch Games, in March 2021 it was revealed that the gambling company had been fined £3.4m for breaching anti-money laundering rules as well as failing to maintain social responsibility obligations. A Gambling Commission assessment revealed that Intouch Games failed in multiple areas: social responsibility, anti-money laundering, and marketing. This is potentially reputation damaging for the casinos under this brand. There were apparently multiple occasions where a customer's excessive gambling activity was concerning, and the company failed to put their policies that prevent this in place. The company also failed to provide enough information about deposits and offers in text messages sent out by the company. Now, Intouch Games themselves must recruit a group of independent auditors to carry out an audit in order to make sure they fully adhere to the Licence Conditions and Codes of Practice. This is in addition to playing a seven-figure fine. They will need to be extremely careful and improve many aspects of their company to avoid future mishaps such as this.
Advertisements and Sponsorships for Cashmo Casino
Sadly, there are no sort of advertisements or sponsorships for Cashmo Casino – in fact, when you search Cashmo into YouTube it actually shows results for the German rapper, rather than anything relating to gambling. Perhaps a rebrand to a different name and some video advertisements would be beneficial for this casino, as it already shares its name with something else. Also, there is no evidence that Cashmo Casino are the sponsors for anything, which would be a great opportunity to get their name out there and become more popular and well-known among the gambling community.Unfortunately for Cashmo, their competitor 'Casumo Casino' often shows on YouTube as, "did you mean casumo?" – this is really not ideal for the reputation of Cashmo Casino, and they will have to work extra hard to make sure their name ranks higher, and Cashmo the rapper and Casumo Casino do not continue overpowering them.
Going back to Intouch Games, luckily after their scandal resulting in a multi-million pound fine, they have managed to score a shirt sponsorship deal with West Bromwich Albion, an English Championship football club. This deal will cover the 2021/2022 season; the logo for Intouch Games will feature on the back of the player's shirts, and then for the second and third season, the logo for the sister brand 'mFortune' will also be seen on the shirts. As with many other online casinos, a sports sponsorship is always beneficial for both parties, as the audiences for each often overlap each other, and the preferred audience for Intouch Games would likely be found at a popular sporting event.
Cashmo Casino's Online Presence
On social media, Cashmo Casino are not top of the charts, with only a Facebook page to advertise their site. There are no existing Instagram or Twitter accounts for the casino, which means they will be missing out on all the extra players they could gain from these platforms. On Facebook however, they do hold an impressive 12k likes, where they regularly share promotions for their "Game of the Month", as well as weekly "Big Winners" that win grand prize totals. Their Facebook posts, however, do not gain very much attention, and this is probably due to the fact that their posting, although regular, is not very interactive, and without a multitude of platforms, they do not have the capability or the chance to grow a strong customer base outside of the casino itself. Some of their more popular posts on the Facebook page include the mini competitions that allow Facebook users to comment and potentially be in with the chance of winning a small cash bonus to be used on the site. This just proves that a more interactive social media presence would boost their popularity a whole lot more.