Cashmo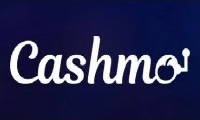 Cashmo sister sites include mFortune, Bonus Boss, Casino 2020, Pocketwin, Mr Spin, Jammy Monkey & Dr Slot.
Cashmo (cashmo.co.uk) is operated by In Touch Games Limited, Fountain House, Great Cornbow, Halesowen, B63 3BL
Sites like Cashmo







Cashmo Casino Sister Sites 2022
PocketWin Casino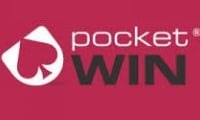 If you are after an online casino designed with mobile players in mind, PocketWin is one that's worth your consideration. As one of Cashbamo sister sites; PocketWin casino is owned by In Touch Games which is also its software developer. The lively but simple design of the site makes it easy to navigate, allowing both existing and new players to quickly find the slots they are looking for. Most popular payment methods are accepted by PocketWin casino and players have also the option to pay by phone bill. If they choose this option £3 is the minimum deposit they can make.
Dr Slot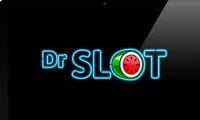 Dr Slot online casino, like all Cashmo Casino sister sites, is safe to place to enjoy some exclusive slots thanks to the license it has from the UK Gambling Commission. Dr Slot puts at the disposal of its customers a small but carefully selected range of online slots with big jackpot prizes. It's a stripped-back slots site, though, so don't come here expecting the most lavish of promotions or incentives.
Dr Slot is so named because In Touch Games want you to believe that this is a casino site with a PhD in gaming. It's certainly been engineered by someone who's a master in casino design, and it's a fine place to enjoy slots so long as slots are all you're after.
mFortune Online Casino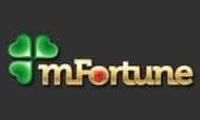 In Touch Games sets itself apart from other gaming companies by being a casino network company that provides its brands with in-house created slots and games. Besides Cashmo casino, it also does this for Cashmo sister site mFortune online casino. This casino is piled high with exclusive slots, along with a few site-specific table games you'll struggle to find anywhere else. The casino was launched in 2007, so after so long on the marketplace it's developed a strong reputation. When you sign up as a mFortune new player, you can claim £10 in bonus funds without making a deposit.
There was a brief period during 2020 when Fortune wasn't available, which led some of its loyal customers to fear that it was gone forever, but it turned out that the site was down for a long-overdue revamp. Having been through that process, it's now got a fresh and modern look that should give it a platform to build from for the next several years.
Jammy Monkey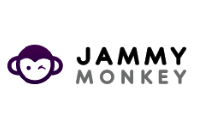 When somebody wins something through luck more than judgement, you might feel inclined to call them a "jammy little monkey." That's the common phrase and simple idea behind this Cashmo sister site, which is one of the more recent additions to the In Touch Games Limited range. Using animal mascots has historically been a winning strategy for online casinos, but we could argue that Jammy Monkey doesn't go far enough in that respect. The monkey doesn't appear anywhere other than the slot's logo, with the rest of the casino site feeling more than a little vanilla.
Concerns about the aesthetics of the site aside, a casino doesn't have to look goof to play well. Jammy Monkey plays well. The range of slots is small and the range of promotions isn't much better, but it focuses on doing the little things right. As time goes by and more players find their way to Jammy Monkey, we might see it become a bigger priority for its parent company.
Casino 2020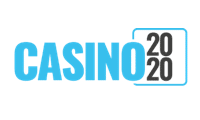 Launching Casino 2020 in 2019 was an ingenious marketing move by In Touch Games. It took advantage of all those New Year players who went to Google and looked for "Casino 2020" after December turned to January. We half expected to see Casino 2020 become Casino 2021 and then Casino 2022, but it's kept its name. We presume that it has a large-enough player base not to have to worry about such things now, and changing the name would do more harm than good.
The name helps (or helped) to get people through the door at Casino 2020, but it's the sheer quality of the casino that's persuaded people to stay. Whether or not In Touch Games intended it to become one of its most important brands, that's what happened. It's not quite Fortune, but it's on roughly the same level as Cashmo when it comes to popularity and we can safely say that you'll find most of the things that you enjoy about Cashmo here.
Mr Spin

Every casino attached to In Touch Games is a Cashmo sister site, but if we were thinking about "sister" in the most literal sense of the word, Mr Spin is more like a Dr Slot sister site. In fact, we'd call it a twin. On appearance alone, there's almost nothing to pick between the two casinos save for their names and logos.
You have to look a little closer at Mr Spin Casino to understand where its unique appeal lies. It might ape the style of Dr Slot in every way, but Dr Slot doesn't have bingo or table games. Mr Spin does. It also has a slightly different (but equally limited) range of slots to choose from. If you've played the whole Dr Slot range but you enjoyed the feel of the casino site, Mr Spin probably makes sense as your next stop.
Bonus Boss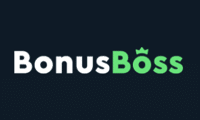 The Bonus Boss would like to see you. Don't worry, you're not in trouble. Don't let the fact that he looks like he might have connections to the mafia put you off either. All he wants you to do is persuade you to play at his online slots site by making you an offer you can't refuse. Fortunately, that offer involves taking advantage of some matched deposits and free spins rather than doing anything nefarious.
Like more than one of the Cashmo sister sites, Bonus Boss is all about quality and not at all about quantity. You could add up every slot that's available across the entire In Touch Games range, and you'd still be well short of what's on offer at the most expansive casino sites in the business. Some players prefer a small selection rather than an endless library to get lost in, though, and Bonus Boss handles that issue nicely.
Can Cashmo Be Trusted?

★★★★★
Cashmo is a 3 Star trusted casino, here's why:-
1. Cookies popup

YES – A message prompt is displayed to players at the bottom of the casino website which informs them about the use and storage of cookies.

2. Mass Media Adverts

NO – There are no adverts available anywhere for Cashmo casino.

3. Casino look and feel

GOOD – Visually this casino might look a little dated but it has a very responsive interface and high-quality images.

4. TrustPilot Score

GREAT – 4.2 / 5 after over 300 reviews at TrustPilot. It's rare for a casino site to score above 4, so this is a big plus for Cashmo. 

5. Payment Options

OK – There's some confusion here. The terms and conditions of Cashmo say debit card, PaySafe card and pay by phone bill are the only accepted methods, but the PayPal logo also appears in the footer of the site. 

6. Help Options

EXCELLENT – Phone, email (support@cashmo.co.uk), and live chat support are available at Cashmo casino.

7. Operator country

TRUSTED – Cashmo casino belongs to In Touch Games Limited, which is based in the UK. 

8. UKGC Records

BAD – Regulatory action was taken against In Touch Games in May 2019 and again in March 2021. Both actions were related to anti-money laundering and social responsibility issues, and large fines were handed down by the UK Gambling Commission. 

9. Key Bonus Terms

STANDARD- The wagering requirement on bonus funds at Cashmo is x40, which is about average. 

10. Slot Developers

BAD – Very few big-name providers work with Cashmo. You may not find your favourite online slots or other casino games at this site. 

Overall SCORE >

★★★

★★ – 3/5 Stars
Cashmo ought to be trustworthy because of its UKGC license, but In Touch Games Limited has been sanctioned twice in four years.
What are players saying about Cashmo?
Here are our condensed / reader's digest summaries of recent player reviews of Cashmo.
22-Jan-2022 by Mason:
Don't use them. They just take, take, take. When you eventually land a winner they'll ask you for every document under the sun. I'd say they're thieves. – source: TrustPilot
22-Jan-2022 by Lee:
I put £835 in my account by accident. These aren't winnings, this is my money and I should be able to withdraw it again but they're not letting me. I've sent every detail they've asked for and now they're not getting back to me. – source: TrustPilot
21-Jan-2022 by Colin:
The customer service is great. Cashmo is a great place to bet! – source: TrustPilot
20-Jan-2022 by Larna:
Cashmo is a horrible casino. All the good feedback must be false because Cashmo rips off its customers and refuses to pay out. – source: TrustPilot
19-Jan-2022 by Tom:
The game selection is good, win regularity is decent and bonuses happen a lot, but withdrawals are just a nightmare. I've just been told that the withdrawal that I've asked for won't be processed until March. It's January! – source: TrustPilot

15-Feb-2021 by Barbara:
I tried to contact them through live chat as well as an email but to no response. They constantly send the advertisements to my email and the only way to stop this is by contacting them. – source: TrustPilot
15-Feb-2021 by Jordan:
This casino is fair and stable as I have never had any misunderstandings or issues with this casino. I joined this casino 5 months ago and won a good amount. – source: TrustPilot
13-Feb-2021 by Drew:
Cashmo casino is managed by a bunch of scammers. They will refuse to pay you if you request a withdrawal and completely block you from the website. – source: TrustPilot
10-Feb-2021 by George:
The personal details you send to this casino get rushed by scam mails and they do not take any responsibility. They just care about their money and scam players in any possible way. – source: TrustPilot
09-Jan-2021 by Wayne:
My partner has requested a withdrawal of £1000 several times but it keeps going on pending and then cancelled by this casino. – source: TrustPilot
04-Dec-2020 by Kevin:
I like this casino a lot. The games are fun and the theme keeps you from getting bored. I joined this casino a month ago and still love playing on it. – source: AskGamblers
31-Oct-2020 by Dionne:
You always find something fun to play in this casino. The support is always ready to help you as the live chat is available for instant communication. – source: AskGamblers
14-Oct-2020 by Tom:
The games on this website are fair, you win some and lose some. The payouts are fast and the website has a great layout with easy navigation. – source: AskGamblers
10-Oct-2020 by Tim:
Bonuses on this online casino are very generous, available to all loyal and new players. I was given a free bonus by a staff member as he solved my issue regarding verification. – source: AskGamblers
08-Oct-2020 by Rob:
This website is trustworthy and secure as I have withdrawn many times and never had any problems. The games are well optimised and provide high chances for players to win. – source: AskGamblers
Cashmo Casino Review 2022
The Cashmo of 2022 is a new and improved Cashmo. A few years ago this was just another casino website with a handful of slots and the odd additional attraction. Thanks to a full revamp and relaunch from In Touch Games Limited, it's now a totally different animal. The casino definitely looks a lot better than it used to, but does that make it a better place for players? This is where you'll find out.
New Player Welcome Offers
New players at Cashmo can land up to 50 free spins just by registering. No deposit is required to claim that bonus. When you do decide to deposit, you can claim up to £500 in bonus funds split across your first your first three deposits, along with a further 150 free spins. Keep in mind that bonus funds are subject to a wagering requirement of x40.
Monthly Promotions
The easiest way to make additional money at Cashmo if you know a fellow gamer or two is to refer a friend and bank up to £100 in bonus funds each time. Don't worry if you're a lone wolf, though – other promotions are available. There's always a "game of the month" promotion with additional prizes attached to it, and Cashmo rewards loyalty with special weekly bonus prizes. Unfortunately, we don't know what these bonus prizes look like. They're delivered by text to players who qualify for them, and the qualification terms aren't known. They could be great, but they could also be insignificant.
Pros and Cons
The pros of playing at Cashmo is that you'll find the casino is easy to use, and you'll get a nice boost on your first three deposits to make you feel at home. You'll also find the occasional unique slots game to play, even though you might not find your old favourites. We suppose that makes the game selection a con as well as a pro, and the other con is In Touch Games and its recent run-ins with the UK Gambling Commission. We'd appreciate a little more clarity about how to qualify for weekly prizes and what those weekly prizes are made up of, too.
Featured Slots and Casino Games
The featured slots at Cashmo are those which were created by In Touch Games themselves. That means any of them could be a featured game, because they're unlikely to be found anywhere outside of the range of In Touch Games sister sites. Spinner Winner – a wheel-of-fortune-based game, appears to be especially popular at the moment, as does the jungle-themed Mega Monkeys and the pirate-themed Captain's Coins. Only you can decide whether the presence of these lesser-known slots makes up for the absence of Starburst, Rainbow Riches, and the rest of the familiar crowd. On the plus side, at least one brand new online slots game is added every month.
Online slots are the only casino games on offer at Cashmo, so if you want other types of casino game you'll have to look elsewhere.
Deposit and Withdrawal Methods
As we intimated in the "Can Cashmo Be Trusted" section above, there's a little bit of confusion around the issue of payments at Cashmo. Checking the casino's terms and conditions tells us very clearly that the only ways to pay are by debit card, PaySafe card, or through your phone bill. Cqast your eyes to the bottom of the casino homepage, though, and you'll see the PayPal logo. We think the casino accepts PayPal and simply hasn't updated the terms and conditions since it started doing so, but we can't say for sure.
Cashmo says that it can usually process withdrawals within one day of them being requested, although recent player feedback at TrustPilot suggests that this isn't always the case.
Customer Support and License
Cashmo is covered by the license granted to In Touch Games Ltd by the UK Gambling Commission. The license remains in place despite the large fines given to the company for issues that have arisen in recent years. Customer support is one of the casino's strong points, with full support available on telephone, email, live chat, and even social media. The company even responds to complaints on TrustPilot so if something goes wrong, you should be able to speak to someone about it quickly.
Verdict
Cashmo is a solid, respectable casino site with some perks and incentives that sound substantial, and a few slots that you won't find at its rival sites. That being said, there isn't much to make it stand out from its fellow sister sites under the In Touch Games banner. It doesn't quite measure up to mFortune, which is the standard to which all In Touch Games casinos are held. Very few casinos do, though, so that alone isn't a reason to give the site a miss.
The Background of Cashmo Casino
Cashmo Casino made its entrance to the world of online gaming in early 2019, and soon after its launch it was named 'Best New Slots Site' at the Bingo Port Players' Choice Awards in 2020. That was quite a way to make a splash. Cashmo Casino is operated in the UK, and is part of In Touch Games Ltd, which is one of the largest online casino network companies in the UK.
Cashmo Casino, like many other online casinos, has a 'Casino News' page on its website. This news page features articles from when they very first started back in January 2019. They publish articles to this page monthly, with up-to-date news and promotions regarding the casino website. One of their newer articles "How many Free Spins did you win at the Free Spin Festival?" features a compiled list of all their winners from the competition festival that took place in August 2021 – this is a fun way for the casino to regularly update their players about the events that have took place while also giving shoutouts to the loyal customers that took part in the festival and were lucky enough to win! The news section also features many of the new and upcoming games that are constantly being added to the site to keep it fun and fresh.
Intouch Games Limited As A Company
Intouch Games was established in 2001, originally making physical slot machines, rather than online ones. It was in 2006 when the company moved online and began developing mobile gambling platforms. Their first online brand was released in 2007 – 'mFortune', which grew larger and more popular over the years, adding different gambling games to its index. They then introduced their second brand, 'Pocket Win' in 2010. In 2012, Intouch Games won their first of many awards: 'Product of the Year' at the EGR Operator Awards, and then 'Best Bingo Operator' and 'Best Poker Operator' at the mGaming Awards. 2015 was when Intouch Games first began creating and developing their own independent games. By 2019 they had a player base of 4 million players. Some of their brands other than Cashmo Casino include: 'Mr Spin', 'Bonus Boss', 'Casino 2020', and most recently, 'Jammy Monkey'.
Unfortunately for Intouch Games, in March 2021 it was revealed that the gambling company had been fined £3.4m for breaching anti-money laundering rules as well as failing to maintain social responsibility obligations. A Gambling Commission assessment revealed that Intouch Games failed in multiple areas: social responsibility, anti-money laundering, and marketing. This is potentially reputation damaging for the casinos under this brand. There were apparently multiple occasions where a customer's excessive gambling activity was concerning, and the company failed to put their policies that prevent this in place. The company also failed to provide enough information about deposits and offers in text messages sent out by the company. Now, Intouch Games themselves must recruit a group of independent auditors to carry out an audit in order to make sure they fully adhere to the Licence Conditions and Codes of Practice. This is in addition to playing a seven-figure fine. They will need to be extremely careful and improve many aspects of their company to avoid future mishaps such as this.
Advertisements and Sponsorships for Cashmo Casino
Sadly, there are no sort of advertisements or sponsorships for Cashmo Casino – in fact, when you search Cashmo into YouTube it actually shows results for the German rapper, rather than anything relating to gambling. Perhaps a rebrand to a different name and some video advertisements would be beneficial for this casino, as it already shares its name with something else. Also, there is no evidence that Cashmo Casino are the sponsors for anything, which would be a great opportunity to get their name out there and become more popular and well-known among the gambling community.Unfortunately for Cashmo, their competitor 'Casumo Casino' often shows on YouTube as, "did you mean casumo?" – this is really not ideal for the reputation of Cashmo Casino, and they will have to work extra hard to make sure their name ranks higher, and Cashmo the rapper and Casumo Casino do not continue overpowering them.
Going back to Intouch Games, luckily after their scandal resulting in a multi-million pound fine, they have managed to score a shirt sponsorship deal with West Bromwich Albion, an English Championship football club. This deal will cover the 2021/2022 season; the logo for Intouch Games will feature on the back of the player's shirts, and then for the second and third season, the logo for the sister brand 'mFortune' will also be seen on the shirts. As with many other online casinos, a sports sponsorship is always beneficial for both parties, as the audiences for each often overlap each other, and the preferred audience for Intouch Games would likely be found at a popular sporting event.
Cashmo Casino's Online Presence
On social media, Cashmo Casino are not top of the charts, with only a Facebook page to advertise their site. There are no existing Instagram or Twitter accounts for the casino, which means they will be missing out on all the extra players they could gain from these platforms. On Facebook however, they do hold an impressive 12k likes, where they regularly share promotions for their "Game of the Month", as well as weekly "Big Winners" that win grand prize totals. Their Facebook posts, however, do not gain very much attention, and this is probably due to the fact that their posting, although regular, is not very interactive, and without a multitude of platforms, they do not have the capability or the chance to grow a strong customer base outside of the casino itself. Some of their more popular posts on the Facebook page include the mini competitions that allow Facebook users to comment and potentially be in with the chance of winning a small cash bonus to be used on the site. This just proves that a more interactive social media presence would boost their popularity a whole lot more.