Sky Vegas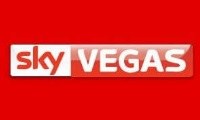 Sky Vegas sister sites include Sky Bingo, Sky Casino, Sky Bet and others.
Sky Vegas (skyvegas.com) is operated by Bonne Terre Limited, Skybet, 2 Wellington Place, Leeds, LS1 4AP.
Sites like Sky Vegas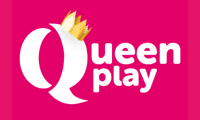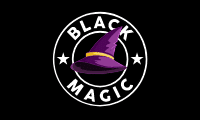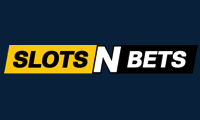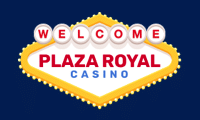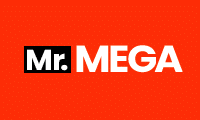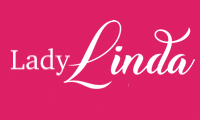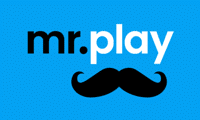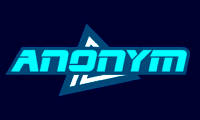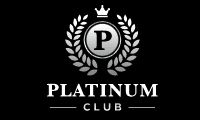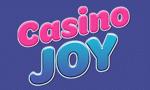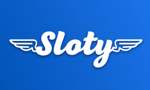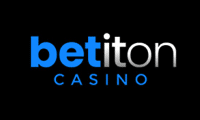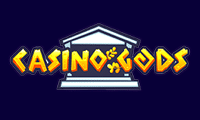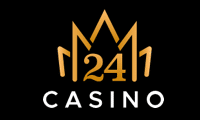 Can Sky Vegas be trusted?

★★★★★
Sky Vegas is a 3 Star trusted casino, here's why
1. Cookies popup

YES – There is a message bar at the bottom of the website which asks the user to accept cookies.

2. Mass Media Adverts

NO – sadly, there are no T.V adverts available for this casino.

3. Casino look and feel

GREAT – This casino features a very professional and well-built website layout with great visual details.

4. Trustpilot Score

BAD – 1.5 / 5 by 1,032 users who rated this casino on TrustPilot.

5. Payment Options

OK – There are only a few main-stream payment methods available on Sky Vegas casino.

6. Help Options

OK – This casino has a dedicated support email along with a live chat system.

7. Operator country

TRUSTED – The owning company of this casino (Bonne Terre Limited) is located in LS1 4AP, United Kingdom, which is a highly-trusted location for online casinos.

8. UKGC Records

BAD – This casino is licensed by the UK Gambling Commission as 38718, and on 28 March 2018 the owning company of this casino were fined £1,758,600 as they failed to provide help to customers having issues with gambling and sent marketing material to users who were self-excluded.

9. Key Bonus Terms

NORMAL – This casino has a 40x wagering requirement linked to its bonuses.

10. Slot Developers

GOOD – There are many top-notch and renowned software providers hosting their casino games on Sky Vegas.

Overall TRUSTSCORE >>>

★★★

★★ – 3/5 Stars
Sky Vegas is fairly trustable/reliable
What are players saying about Sky Vegas?
Here are our condensed / readers digest summaries of recent player reviews of Sky Vegas.
18-Feb-2021 by Frank:
I will never recommend this to anyone, this casino is a fraud. They are a total scam. I deposited and wanted to use their bonus but nope, it did not work at all. – source: TrustPilot
17-Feb-2021 by Dawn:
I had a great experience at this online casino, they have all the fun games and good customer support. I deposited and won some cash. – source: TrustPilot
16-Feb-2021 by Robert :
They used to be one of the good sites, but recently they are just looting their users. I invested some and only got a tiny bonus of 10p spins. I hate them now. – source: TrustPilot
16-Feb-2021 by Ian:
They have the worst bonus system ever, their promotional offers are trash as well. They are just insulting their customers. Their wagering requirements just sucks. – source: TrustPilot
16-Feb-2021 by Silash:
This casino is an average casino for me. They have a wide variety of slots and other games. In my opinion, this casino is good for average players like me. I like them. – source: TrustPilot
28-Jan-2019 by Louis:
This casino has the quickest payout methods, if you use Paypal then it is already easy for you but I had a problem with my deposits and called customer support they said I was having an issue on my end. – source: AskGamblers
07-Jan-2019 by Albert:
The only good thing about this casino is its selection of games. Other than these, there is nothing much to say about them. They are just a bunch of scammers. – source: AskGamblers
07-Jan-2019 by Rachel:
I was a player on this casino for a while, but they have changed all their services and become some kind of frauds. I hate them, their winning odds are nothing. – source: AskGamblers
06-Jan-2019 by Leigh:
The good thing about them is their site is simple and easy to use, but you can never win on this site. Their odds to win are zero, and they will never accept this fact. – source: AskGamblers
17-May-2018 by Danny:
They have all the good stuff, their bonus is great as their games are. I made a ton of deposits and never missed a withdrawal. – source: AskGamblers
Listed On Wikipedia
If you want to get a measure of how popular and successful an online casino website is, head to Wikipedia and see if it has its own dedicated page. Sky Vegas does. That's probably not a surprise, given the size of Sky as a company and the media profile that anything connected to Sky involves, but the overwhelming majority of online casinos don't have their own Wikipedia page and never will.
The Wikipedia article notes that while Sky owns and operates several betting companies, including Sky Bet and Sky Bingo, Sky Vegas is the company's premier gambling brand. That's a notable fact because, having launched in March 2003, it's three years younger than Sky Bet and originally had only three casino games. Overtaking Sky Bet might not have been Sky's intention for the brand when they created it, but that's the way things have worked out.
Never Off Television
As one of the highest-profile casino companies in the UK, Sky Vegas has an almost-constant advertising presence. They air commercials on television and have occasionally been known to sponsor television shows. The highest-profile television sponsorship that Sky Vegas has ever been involved in came in 2016, which is when they sponsored Keith Lemon's hit television show "Celebrity Juice" on ITV2. Commercial breaks in the show both started and ended with promotions for Sky Vegas, which Lemon appeared in. The campaign was later extended to ITV's ITV Hub streaming player on mobile and desktop.
The promotion didn't last forever, and Keith Lemon eventually ended up appearing in adverts for rival betting company 32Red. That didn't bother Sky Vegas too much, as the casino created a new character called "The King of the Unexpected," who began appearing in TV commercials for the channel in 2018. the most recent commercial to feature the bearded character started airing in 2020 and shows the brand's mascot taking part in "unexpected" celebrations to celebrate his big wins at the casino's website. Those celebrations include donning Lederhosen and playing the bassoon in the Alps and charging down the street in an inflatable costume with giant arms. The commercial is very zany, but that seems to be the trend with casino commercials at the moment.
The 2020 version of the commercial closes with the claim that Sky Vegas is the UK's most popular online casino. There are several different ways of assessing popularity, and Sky Vegas doesn't finish first with every metric, but the site certainly belongs in the conversation.
Making The Most Of Big Money Backing
It's impossible to talk about Sky Vegas without also talking about Sky, which is arguably the biggest of all the subscription television services in the UK and one of the biggest entertainment companies in the world. Having the Sky name attached to your product doesn't guarantee success, but it gives you a much better chance of success than the majority of startups have. Any online casino would love to have Sky's backing, which makes Sky Vegas a lucky company.
Sky's connection to sports in the UK has been strong ever since it won the initial broadcast rights to the English Premier League in 1992. Other broadcasters have since taken slices of the Premier League pie, but the most important fixtures are still almost always shown on Sky. Not content with that, Sky Bet also sponsors the English Football League. That covers the Championship down to League Two. Those sponsorships give Sky Bet a lot of visibility, and some of that visibility is transferable to Sky Vegas.
Channel 864 of Sky's enormous broadcast package was once called "The Sky Vegas Channel" and hosted dedicated gaming content, and briefly became "Sky Vegas Live" before being re-branded to "Sky Bet" in April 2011. The channel has since stopped broadcasting.
Sky's most recent innovation is "Sky Glass" – a smart television that comes with all the technology required to access Sky's subscription packages built into the unit. Because it's a smart television, you could also use it to access Sky Vegas if you wish. The brand has been perceived as being at the forefront of innovation in entertainment for almost three decades -a fact that's bound to help it attract customers to its gaming companies.
Equally Cursed and Blessed
The downside of having such a big name means that Sky Vegas has a big target on its back when it comes to the way gambling is reported in the press. Do a Google search for "Sky Vegas," and you'll see the company's name mentioned in an ongoing press debate about whether football should sever its links with gambling. Every error made by the company gets magnified, too. One such recent example saw a promotional offer emailed to be people who'd registered themselves as self-excluded from gambling. The error shouldn't have happened but probably wouldn't have garnered as much media attention had it been made by a different company.
In 2016, a television commercial for Sky Vegas was banned by the Advertising Standards Authority because it focused on a "roulette rock star" character. The theme of the commercial was that Michael, an everyday person, transforms into an ultra-cool gambling superstar every time he visits Sky Vegas. The ASA felt that the advert implied that gambling made Michael cooler. Sky Vegas countered that gambling only made Michael feel cooler because it was exciting. Their defence was rejected, and they were prohibited from airing the advert again. Given that adverts for many casinos feature the idea of an "ice-cool" character sitting at a card table or watching a roulette wheel, Sky Vegas might have had good reasons to believe that they'd been dealt with harshly.
The flipside of the above is that being called "Sky Vegas" opens doors that wouldn't normally be open to an average casino company. Playtech, one of the biggest online slots and casino game providers in the world, launched a dedicated live casino studio for Sky Vegas customers in April 2021. The casino broadcasts every day from Playtech's base in Riga, Latvia, and focuses on live dealer versions of roulette and blackjack. Sky Vegas is also promoted regularly on the website of the Daily Telegraph whenever the site publishes betting advice for Premier League fixtures. The newspaper's digital betting guide always contains links to exclusive offers hosted by Sky Bet, but Sky Vegas is namechecked in every article.
Sky Vegas Review 2021
Sky Vegas is part of the number of gambling websites that are sky-themed, such as Sky Casino or Sky Bingo. That is a very interesting concept, because by using the firm behind that, providers can drag customers from these entertainment moguls onto their website, which is a great thing marketingwise.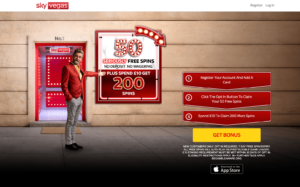 New Players Welcome Offers
In 2021, there is an offer placed on the main page that is kinda big and is a good deal for every kind of player. Apart from the 50 completely free spins, that players can earn without even setting up a deposit, players can get up to 200 spins just by depositing £10 worth of cash. Since this isn't such a big amount of money, this is a great deal. You have to use the free spins up until 7 days after registration, the 200 spins for your deposit need to be used within 30 days.
Monthly Promotions
There are a lot of games and promotions on Sky Vegas. You can't wrap up most of them in such a short of time, because there have been more than ten different promotions in the December of 2020. In 2021, there are loads of jackpots to tackle. Sky Vegas is also famous for its prize challenges whenever they launch a new game.
Pros and Cons
Sky Vegas is built very professionally. This means that you won't have to fight any lags or pictures that won't show up properly. This means that their variety of games is pretty big since they are such a big provider. But that does also mean that players aren't welcome in a personal way. They are welcome for sure, but they aren't in a way where it's a small amount of peoples business.
Featured Slots and Casino Games
Sky Vegas does offer some games in every field of gambling, no matter how they are themed or put in position. There is Beavis and Butt-Head for example, with 95,49% RTP and published by blueprint, or there are some exclusives given (such as Bank A Monkey, which is an instant win scratch card)
Deposit and Withdrawal Methods
You have to go digital and go with the flow in the year 2021. This is something that is clearly missing out on a little. You can pay and withdraw money via the credit card options Visa and Mastercard, as well as using the huge digital payment service of PayPal. Apart from those things being the most popular ones, some more listed on the main page would be great.
Customer Support and License
The Help Center, which is integrated into the website itself has some huge menus, for example, more than ten different questions in the FAQ regarding the Withdrawals. If the FAQ is not helpful, you are still held to contact the help centre to reach for personal support. Players in the UK are licensed by the Gambling Commission of Great Britain, while players from outside are licensed by the Government of Alderney.
The Verdict
The Sky Casino family strong one and so is Sky Vegas. If you as a player like well-designed websites and a full concept in layout and structure, then this is the right place for you.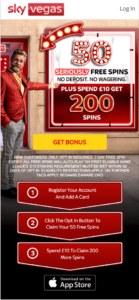 Sky Vegas Sister Sites 2022
Sky Bet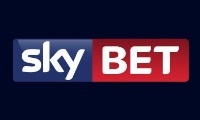 Sky Bet, the first on our list when talking about Sky Vegas sisters ites, is packed with promotions that all about sports betting. The new player bonus is to get a £20 Free bet when you stake £5 – very generous for a bookmaker. As with all things, the devil is in the detail and surprisingly there is no limit on the amount that can be won from this bonus, what a great deal! Its a dedicated sports betting site that is engraved in the network of Sky News related products that they own, and certainly counted among the most versatile sites they currently.
As mentioned before, Sky Bet has a long list of sports betting based promotional offers, and when it comes to their payment methods, the site doesn't back off there as well, and makes good use of a lot of payment vendors, making payment processing quite easy for players online.
Sky Casino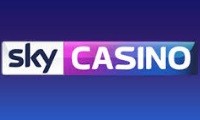 Sky Casino is the 3rd sister site in our list and it's the grown up daddy of the bunch, with intimidating black and green branding and a serious "wealthy" design that oozes with riches. They use words like "Free Spins Lounge" to make it sound like VIP Lounges you find across major airports. New players are welcome to a free bonus of join and spend £10 and get a £60 bonus. This comes with 40x wagering but otherwise has no limits on washout winnings.  Sky Casino is big enough to have its own branded tables with its own branded dealers and it's also big enough to have deals with Playtech slots, only ever really seen on sites such as William Hill Casino.
As the name suggests, Sky Casino is just a generalised entity of online casino games among the Sky Vegas sister sites, and where most of these sites focus on specific parts, like Poker games or Vegas themed games, Sky Casino is your basic but well built casino where players are able to find a lot of casino games anywhere from video slots to bingo and more.
Sky Bingo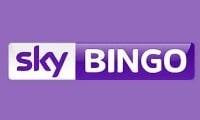 Sky Bingo players are the 2nd sister site of Sky Vegas on our list and this bingo site offers players a Spend £10 get a £60 bonus offer. They stipulate that the £10 must be spent on bingo tickets (instead of slots) and that the £60 is broken into £40 of bingo bonus and £20 of slots bonus to be used n Rainbow Riches with a 20x wagering requirement. Clearly, Sky Bingo are keen to get their bingo players on the slot games from the get-go!
Sky Poker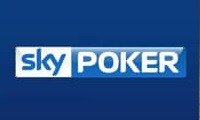 Sky Poker is the final sister site on our list and you can guess it's all about Poker, mainly texas hold-em and tournaments. The offer for new players Spend £10 and get £40 of poker bonus to use in games and tournaments. Sky Poker isn't as well known as the other Sky Vegas sister sites we've reviewed on this site, but it's definitely a good place for online poker players to fulfill their table poker needs.
Sky Vegas Social Media
| | |
| --- | --- |
| Twitter | twitter.com/skyvegas |
| Facebook | facebook.com/skyvegas/ |
| YouTube | youtube.com/channel/UCVsqhpDnGni7oNqjPcYg41g |
| Linked In | linkedin.com/company/sky-betting-and-gaming/ |
| Mobile App | apps.apple.com/gb/app/sky-vegas-casino-games/id577802013 |
| Trust Pilot | uk.trustpilot.com/review/www.skyvegas.com |
| Wiki | en.wikipedia.org/wiki/Sky_Betting_%26_Gaming |
Sky Vegas Sister Sites

First Wayback Machine entry was on Saturday, September 28, 2002 with the last entry on Monday, May 6, 2019 with 2126 total snapshots