Party Poker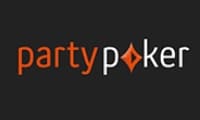 Party Poker sister sites include Ladbrokes, Coral, Foxy Bingo, Gala Spins, Party Casino and more.
Party Poker (partypoker.com) is operated by LC International Limited of Suite 6, Atlantic Suites, Gibraltar, GX11 1AA.
Sites like Party Poker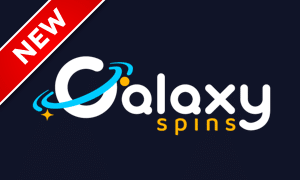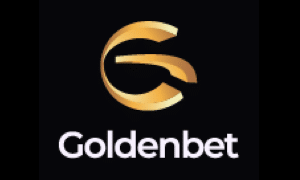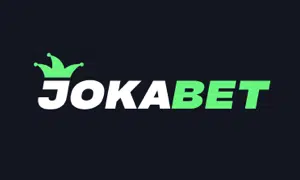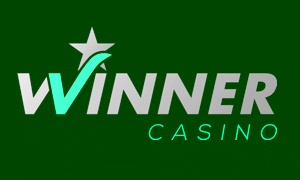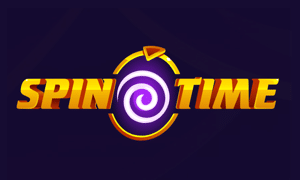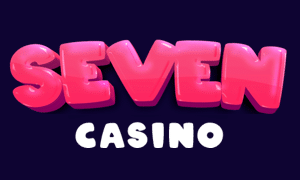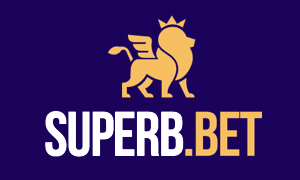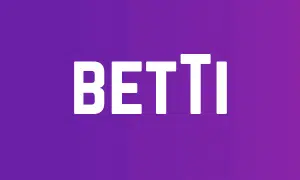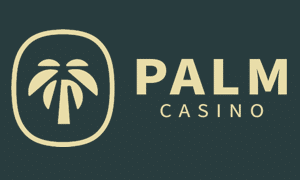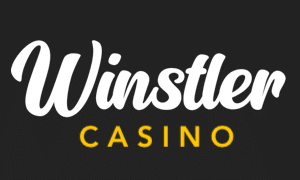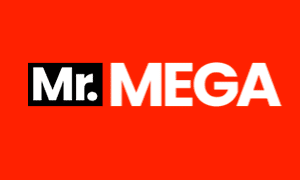 Party Poker Sister Sites 2023
Party Casino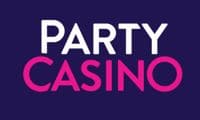 There are bigger Party Poker sister sites than Party Casino, but none are so closely linked to it. Party Poker and Party Casino are connected by name and considered to be "true" sister sites, but you'd never know it to look at them. Party Poker has a near-singular focus, whereas Party Poker attempts to please as many people as it possibly can at the same time. It's primarily an online slots casino, but it also offers live casino games, all the latest Slingo titles and even a sportsbook. Some would argue that a sportsbook is the last thing Party Casino needs when so many other sites in this family offer sports betting, but whoever designed the latest version of Party Casino must have wanted to be thorough. If you've seen the Party Casino name and logo somewhere recently but can't remember where, it might be because you're a Formula 1 fan – the site is the current sponsor of the McLaren team. Having said that, it shares sponsorship space with Party Poker.
Cheeky Bingo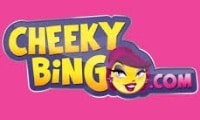 Cheeky Bingo is one of the smaller bingo-focused sites in the Party Poker sister sites family, but it has more personality than most of the others put together (with an exception for Foxy Bingo). You don't have to be female to play at Cheeky Bingo, but it's a site that was designed with women in mind. You can tell that from the pink and purple colour scheme and also from the way the site's visuals are drawn from the style of a 1990s girls' magazine. While the site would describe itself as "cheeky by name and cheeky by nature" without hesitation, it's serious about the bingo rooms and bingo prizes that it offers. Big prize pots are available in exclusive rooms like "Flirty 30" and "Cash out Bingo," but if you'd rather give the exclusive content a miss and go for even bigger money in the branded rooms, that's also an option. Deal or No Deal Bingo, Friends Bingo and Coronation Street Bingo are just a few of the big-brand rooms on offer. Cheeky Bingo isn't all about bingo, either – it also hosts slots and Slingo games.
Gala Casino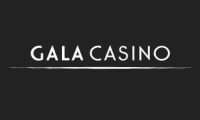 Gala Casino is the least popular of the three Gala-branded Party Poker sister sites. That makes it look a little like a poor relation, but most casinos would look like poor relations if you were to compare them to titan-sized brands like Gala Bingo and Gala Spins. Gala Casino attempts to pursue a different audience from the other Gala sites by offering a classier aesthetic. It's still Gala, but it's a kind of Gala that you almost feel obliged to dress up for. It also has a clear purpose. While Gala Spins focuses on slots and Gala Bingo focuses on bingo (obviously), Gala Casino is all about live casino action. In fact, the casino's motto is "so real you could be there," which is a reference to the quality of its live dealer games. A few of those games, including "Xxxtreme Lightning Roulette," are exclusive to this family of casino sites. There are more than ten roulette variants at the site, but there's also a more extensive range of live casino options and regular tournaments to keep you occupied. You could also play slots at Gala Casino if you like, although most players go to Gala Spins for that if they're going to play at an LC International Limited casino.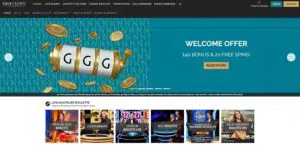 Gala Bingo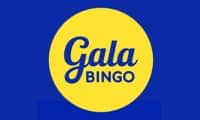 We suspect that most people reading this won't need an introduction to Gala Bingo. If you're over thirty, you should remember a time when Gala Bingo halls were a common sight in British towns and cities. They never quite became as popular as Mecca Bingo, but they gave the UK-leading brand a run for its money for a while. That changed in 2015 when the business was divided up and sold to various suitors, one of them being LC International Limited. The Gala Bingo site became one of the Party Poker sister sites, and the physical Gala Bingo halls became Buzz Bingo halls. Some people thought that Gala Bingo might struggle to survive without its connection to the physical world, but the Gala Bingo site is more popular in the 2020s than it was a decade ago. You can put at least part of that down to brand recognition, but the array of exclusive bingo rooms at the site helps a lot, too. Gala Bingo hosts regular prize giveaways for lucky regular players and also welcomes newcomers to the site with a £50 bonus to spend in bingo rooms in return for a minimal deposit. That's as close to "try before you buy" as you're likely to find at a top bingo site.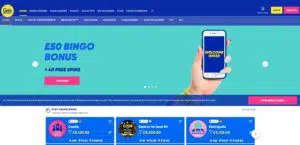 Ladbrokes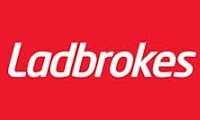 The Ladbrokes name and logo ought to be an even more familiar sight than the Gala Bingo name and logo is. Ladbrokes has been taking bets from the British public since before the First World War and is, in fact, the oldest gambling company anywhere in the world. That's quite a claim to fame, but Ladbrokes isn't a company that dwells on the past. There's a strong argument for the current version of Ladbrokes being the best, as the company's signature sportsbook has been added to with the introduction of Ladbrokes Bingo, Ladbrokes Poker and Ladbrokes Casino, all available through the main Ladbrokes site. Ladbrokes Poker, in particular, is stiff competition for Party Poker because it's one of the most popular poker sites in the UK. The competition between the Party Poker sister sites might be friendly, but it's fierce. Horse racing is and probably always will be the thing that Ladbrokes is most closely associated with, but in practice, you can bet on almost any sport you can think of. Promotions at Ladbrokes change regularly, but there's usually a free bet or two available to everybody.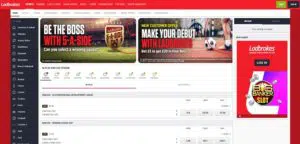 Bwin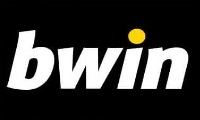 If Bwin belonged to any other casino network company in the world, it would be the largest sports betting site on that network by some considerable distance. As it's one of the Party Poker sister sites, it has to settle for third place at best. Bwin is a better-known name in Europe than it is domestically in the United Kingdom, having started life as an Austrian company in the late 1990s. It grew quickly across Europe, eventually attracting the attention of the Ladbrokes Coral group, which decided it would like to take the brand in-house and launch it in the UK. Bwin offers competitive odds and great promotions through a slick interface, but it doesn't offer much that you won't also find at Coral or Ladbrokes. In fact, it gets more like Ladbrokes all the time. It was once nothing but a sportsbook site, but in recent years we've seen it become an all-singing, all-dancing casino site with live dealers, hundreds of slots and a few exclusive titles. We've also seen the brand begin to pay for expensive, eye-catching sponsorships with some of the world's elite football teams, so Bwin can be thought of as a sports betting brand that's going places.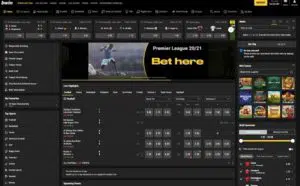 Coral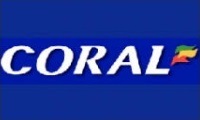 A lot of what we just said about Bwin is also true of Coral. The fame and reputation of the Coral brand ought to make it the number one sports betting option on any casino network, but it comes in just a touch behind Coral. Coral itself is well aware of that, which is why LC International Limited (Ladbrokes Coral International) isn't called CL International Limited. Coral was founded by Joe Coral in the 1920s and initially did nothing more than make and take bets on horse racing. It grew throughout the 20th century and often found itself going up against Ladbrokes, with both betting companies owning shops on the same street in Britain's biggest cities. When the two companies decided to team up, it was bad news for every other betting company in the UK. Today, the Coral website is a massive betting paradise that also includes Coral Games, Coral Poker and Coral Bingo. It's a near-identical twin site to Ladbrokes save for the fact that one brand is blue and the other is red, but both brands enjoy so much brand recognition that they'd still both be popular even if there were no differences between them at all.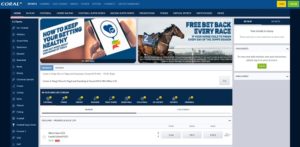 Foxy Bingo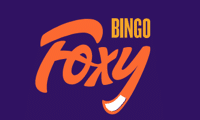 Foxy Bingo was one of the first bingo sites to "go mainstream" in the UK. A few bingo sites had already popped up by the time the 20th century gave way to the 21st, but the British public was still wary of the idea of playing gambling games on the internet, which was still a new medium at that point in time. Foxy Bingo managed to convince the public that it was both safe and cool to play bingo online by paying for a series of relentless, high-profile advertising campaigns, including one with the daytime talk show "Jeremy Kyle" on ITV. The show has a bad reputation now (and has been permanently cancelled), but at the time, it was wildly popular and got a lot of eyes on Foxy Bingo. The success of the original Foxy Bingo site made it the perfect acquisition for LC International Limited, which wasted no time adding it to the Party Poker sister sites family when the opportunity presented itself. Foxy Bingo has flourished under its new owners but has stayed true to its original winning combination of big-time promotions and a tongue-in-cheek style of presentation.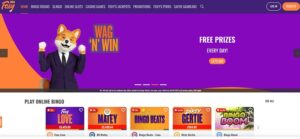 Gala Spins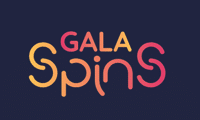 We've already talked about Gala Casino and Gala Bingo, but Gala Spins is a different kind of animal. It's one of the most popular Party Poker sister sites (disregarding Ladbrokes and Coral, which are in a league of their own), and has been one of the most popular slots-focused casinos in the UK for several years. Like Foxy Bingo, Gala Spins owes a lot of its success to high-profile marketing campaigns and appearances on television. Today the site offers well over one thousand online slots, with all of the best providers and developers in the iGaming industry represented in the casino's extensive games portfolio. Slots will always be at the core of everything Gala Spins does, but like almost all of the Party Poker sister sites, it's extended way beyond its original remit. Gala Spins also offers Slingo and live dealer games, plus a few arcade-style games that are exclusive to the site. The casino isn't perfect – players often campaign that withdrawals are slower than you'd hope for from a big-name casino in the 2020s – but it didn't get as big as it is without offering a high-quality service. If you love slots, you're probably going to love Gala Spins.
Foxy Games
Foxy Games is something of an anomaly in the Party Poker sister sites family. All of the other casinos and betting sites we've listed here have a clear purpose. On the face of things, so does Foxy Games. It takes the popularity of the Foxy Bingo brand (and its mascot, Foxy) and uses it to draw players to a casino that offers something other than bingo. The original idea was that Foxy Bingo would stick to bingo, and Foxy Games would offer online slots, table games, live dealers, arcade-style games and all the other things Foxy Bingo doesn't do. That idea worked fine for a while, but more recently, Foxy Bingo has encroached on its territory. You can now play slots and a whole range of other casino games at Foxy Bingo, so fans of the Foxy brand no longer have to go elsewhere to play casino games. That leaves Foxy Games lacking a unique selling point, which leaves us questioning whether it has a long-term future. Foxy Casino went the way of the dinosaurs a few years ago, and Foxy Games might go that way one day soon, too. Given that the brand was launched with a multi-million pound TV advert campaign starring Heather Graham, that would be quite a waste.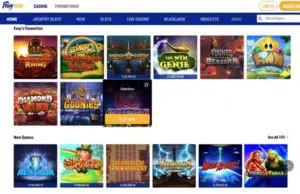 Can Party Poker Be Trusted?

★★★★★
Party Poker is a 3 Star trusted casino.
1. UKGC License

Party Poker is covered by UK Gambling Commission licence 54743, held with the UK Gambling Commission by LC International Limited.

2. UKGC Fines
LC International's parent company Entain Plc was hit with a record-setting £17m UKGC fine in August 2022 after being found guilty of failing to verify the source of funds for large deposits from customers.
3. Customer Service

Party Poker offers live chat, email and telephone support. Telephone support is only available at certain times of day.

4. Trustpilot Score

After more than 500 reviews, Party Poker has a terrible rating of 1.4 out of 5.0 on Trustpilot.

5. Company Location

LC International is based in Gibraltar, which is a trusted location.

6. Visible T&C's

Key terms are disclosed alongside promotions at Party Poker.

7. Social Media Presence

Party Poker is very active on both Facebook and Twitter, and has its own YouTube channel.

8. Number of Sister Sites
LC International/Entain operates fifteen Party Poker sister sites.
9. Games portfolio
This is a poker site, but you can also play casino games or bet on sports at Party Poker if you wish.
10. Gamstop links

Party Poker supports GamStop with a link and logo in the footer of the casino's homepage.

Overall SCORE >

★★★

★★ – 3/5 Stars
Party Poker Review 2023
Poker sites don't come much bigger than Party Poker, but do they come much better? This site has the advantage of being part of the enormous and successful Entain Plc network of casino sites, operated (for licensing purposes) by LC International Limited. It's such a big deal that it has its own TV channel and is played by thousands of people every day. On top of that, it offers some of the richest prizes in online poker. That all sounds promising, so let's look at the finer details.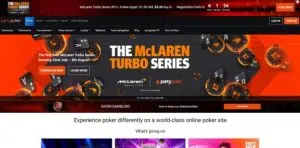 Party Casino Welcome Bonus
The LC International Limited network of casinos is known for offering unconventional welcome bonuses. Several of the Party Poker sister sites have unusual welcome bonuses, and so does Party Poker itself. Technically speaking, the promotion that awaits new players at Party Poker is worth £400 in matched deposit bonus funds plus a further £40 of free play money. The matched deposit is awarded at 100% of the money laid down by the new player when opening their account. In addition, ten "party dollars" are handed out each day for four days and can only be redeemed on certain games. The terms of the matched deposit state that it's also paid out in "party dollars" and is released in increments of ten per cent per day. No wagering requirements are mentioned, and so we don't believe any exist, which is a refreshing change from the norm even if the promotion itself is convoluted.
Ongoing Promotions
Party Poker offers so many promotions that writing about them is almost redundant. Many of the promotions at the casino are seasonal, so they could be gone by the time we finish writing this sentence. The best way to get to know the promotions at this casino is to check it out, read through the offers and familiarise yourself with the terms and conditions to ensure you're getting a fair deal. However, there are also a couple of long-standing promotions at Party Poker. The first is Party Poker cashback, which could be worth up to 55% of your losses handed back to you on a weekly basis, depending on how much you spend and how you prefer to play. In simple terms, players earn four "points" for every £1 they spend on the poker tables. Once they've accumulated ten points, they're eligible for cashback on losses. The more points they collect, the greater the percentage of cashback they receive. The return rate is low, though – four hundred points are worth just £24.
The biggest of the ongoing promotions at Party Poker is the "Diamond Club," which is a loyalty program. Diamond Club members get a higher, fixed rate of cashback and weekly top-up bonuses, as well as a dedicated customer support line and invitations to in-person poker events. To qualify for the Diamond Club, players must demonstrate an average rake of £1000 per week and then request entry via email. Rewards within the club are almost uncapped, but the specifics of them are a secret known only to members.
Party Poker Pros and Cons
Pros:
No wagering requirements on the Party Poker welcome promotion, and cashback is available for almost every player. 
Party Poker goes beyond the confines of a basic poker site by also offering sports betting and casino games. 
Cons: 
It's impossible to become a VIP (Diamond Club) member of the site without spending huge amounts of money every week. VIP members get a better quality of customer support, thus creating a class system within the site.
The terms and conditions of the welcome promotion are convoluted and difficult to follow – not least because amounts are listed in dollars, which is odd for a UK-facing casino site. 
Top Games at Party Poker
We've already said that Party Poker offers casino, sports betting and live casino games, but it wouldn't be fair to assess the site on the quality of them because they're not the point of the site. This is a poker-focused casino site and is generally regarded as one of the best in the UK. Instead of talking about casino games, let's talk about poker. The big headline is that the "Main Event" tournaments at Party Poker offer a top prize of £2m (or $2m – it's hard to know because the site seems to be confused about its default currency). It's not all about the big-money tournaments, though – smaller games start every ten minutes on average, with buy-ins somewhere between £5 and £30. Whether you're looking for Texas Hold'em, Omaha or Short Deck poker, Party Poker has multiple options for you every hour of the day. You can even form a team with your fellow players and join the "Team Partypoker" section of the site or rise through the rankings until you appear on Party Poker TV. It's a big-time site with big-time prizes.
Deposits and Withdrawals
Your preferred payment and withdrawal methods will work at Party Poker. We can say that with confidence. The site has one of the longest lists of accepted payment methods we've ever seen, covering all major debit cards, all major e-wallets, CashtoCode, GiroPay, Interac, Trustly, Apple Pay, Google Pay and plenty more in addition. Paysafe cards are also accepted, and you can even make an old-fashioned bank transfer if you want to, but it's hard to think of a good reason why you'd need to. There's a downside, though – Party Poker insists on reviewing all withdrawal requests before processing them. That can take up to two business days, thus making instant withdrawals all but impossible. We suspect instant withdrawals might be possible for Diamond Club members, so things might be different if you're a big spender.
Customer Support and License
If you prefer to speak to people over the phone when you need assistance, you can call Party Poker between 4pm and 8pm every day. The timing of the window is as strange as it is narrow. Outside those hours, you should be able to find assistance on live chat 24/7 or send an email to customer support. Party Poker is fully licensed by the UK Gambling Commission via LC International Limited.
Party Poker – The Verdict
This is an excellent poker site. If you're a big spender and you're motivated by massive prize pools, Party Poker has plenty of them. If you're a little more reserved and you'd rather sit at tables with smaller pots and buy-ins, several of them open up at Party Poker every hour. Cashback on losses is available to almost every player, and there's a VIP scheme for those with deep pockets. If there isn't a table available that meets your approval at the time of your visit, you can bide your time by playing slots or betting on sports. The massive fine that LC International Limited received in August 2022 is a concern, but if we trust that lessons have been learned from that, playing at Party Poker ought to be safe and fun.
What are players saying about Party Poker?
Here are our condensed/reader's digest summaries of recent player reviews of Party Poker. The reviews are genuine, but comments have been edited to keep them brief.
05-Sep-2022 by Jesper:
The site is full of either bots or players who work for the casino. Every time they're there, they can magically beat your hand, no matter how improbable it is. I'm seriously looking at a class-action lawsuit – source: TrustPilot
27-Aug-2022 by Al:
The number of 5-10% hands that land on the river is totally absurd. Straights on the river just don't happen as often as they do at this site. – source: TrustPilot
22-Aug-2022 by Jesse:
I've been playing here for years and I'd love someone with analytical skills to review my hands. There's no way this site isn't rigged. You'll be allowed to win the small pots but never the big ones. – source: TrustPilot
26-Jul-2022 by Christopher:
I've played poker online and in person for fifteen years. The three months I spent at Party Poker was the worst in that whole time. It's so rigged and so bad. – source: TrustPilot
22-Jul-2022 by Tony:
My account got banned suddenly and without reason. When I asked for a reason, I was told they weren't required to give me one. They're not to be trusted. – source: TrustPilot

13-Apr-2021 by Kemal:
This online casino is a disaster, I requested my withdrawal but instead of verifying my documents, they verified my credit card which was weird because that was my deposit method. They still never approved my withdrawall. – source: TrustPilot
11-Apr-2021 by Fid:
This is a scam site with fake offers to attract players. They will never let you win but if you manage to win, they will never give your winnings. – source: TrustPilot
07-Apr-2021 by Ally:
This site is using rigged games because the winner is always the same and it is very difficult to win. The verification process here sucks and take too much time. – source: TrustPilot
07-Apr-2021 by Annie:
I recently joined this online casino and deposited too, that was my biggest mistake because as soon as I deposit I wanted a withdraw and they banned me. – source: TrustPilot
07-Apr-2021 by Casper:
I am playing here for a long time and now I am confirmed that the games are 100 per cent rigged because I only won twice in a long period of time. – source: TrustPilot