Flutter Entertainment Casinos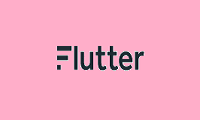 Flutter Entertainment is an iGaming company that operates several major casinos and betting websites, including Paddy Power, Betfair, PokerStars, Sky Vegas, Sky Bet and more.
Flutter Entertainment Plc (flutter.com) is based at Flutter Entertainment plc, Belfield Office, Park, Beech Hill Road, Clonskeagh, Dublin 4, D04 V972, Ireland.
Sites Like Flutter Entertainment Casinos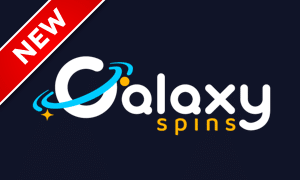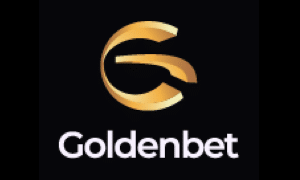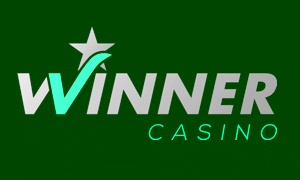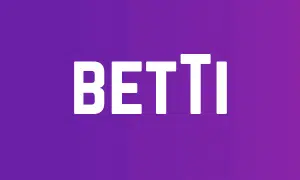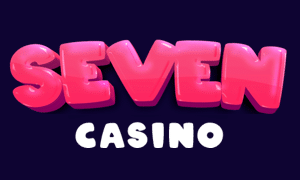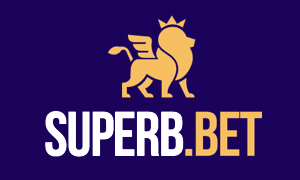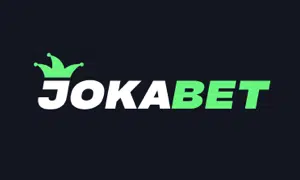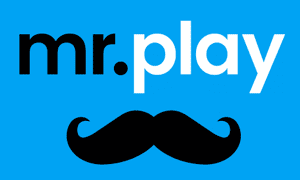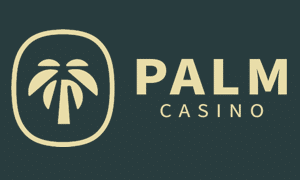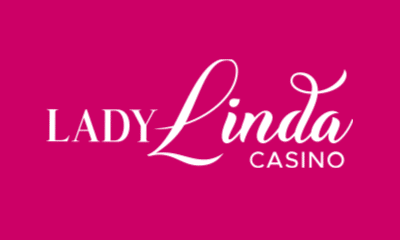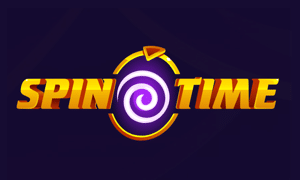 Flutter Entertainment Sites 2023
Betfair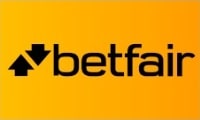 Flutter Entertainment was born from a union between Betfair and Paddy Power. That makes Betfair the perfect place to start as we take a closer look at the many big-name betting and casino sites that belong to the behemoth iGaming company. There are dozens of big-name sports betting websites in the UK, but none of them takes their subject matter quite as seriously as Betfair does. It's also probably fair to say that no other sports betting website is so well-respected. The Betfair Exchange is viewed as an industry standard, offering players peer-to-peer access to a network of bets that can't be found elsewhere. If you like to lay bets as well as make them, the Betfair exchange is the place to do it. The yellow-and-black sports betting brand has had a minor image overhaul in recent years and has spawned a casino, live casino, poker and bingo section along with a small number of Betfair-branded slots, but the majority of people who visit the site do so for the sportsbook. That's unlikely ever to change. If you've never played at Betfair before, you can claim up to £30 in free bets when you register and bet at least £10 as an opening wager.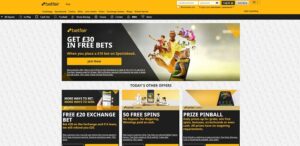 Paddy Power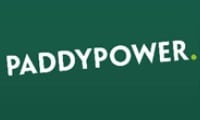 Paddy Power is another one of the top sports betting sites in the UK, but it took a very different route to get there when compared to Betfair. Betfair made it to the top because of hard work and a reputation for quality. That's not to say Paddy Power doesn't also offer a quality experience – it most certainly does – but the Irish-owned, green-coloured betting brand attracted the world's attention through a series of promotional stunts. Paddy Power is not an iGaming company that ever knowingly takes itself seriously. Examples of stunts pulled by Paddy Power include paying to have its name spelt out, Hollywood style, across the top of a hill opposite the Cheltenham Festival despite not paying to sponsor the event. The company has also offered odds on the assassination of American Presidents in the past. Beneath all the stunts is a betting site with a comprehensive sportsbook, high-quality casino games and slots, regular lottery draws, poker, bingo, and fantasy betting. Paddy Power does everything, but it has its tongue planted firmly in its cheek while it does it.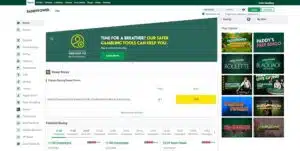 Sky Casino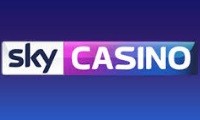 Owning Paddy Power and Betfair would automatically make Flutter Entertainment one of the biggest iGaming companies in the UK – especially in the field of sports betting – but the company is far larger than that. It also owns all of the Sky iGaming companies, starting with Sky Casino. This is probably the least popular of the Sky-branded sites, lacking the clarity of purpose that you'll find at its sister sites. Nevertheless, it's a powerful casino site that focuses heavily on the live betting experience. If you're in the mood for facing off with a live dealer against real opponents, Sky Casino is a good place to come for it. Live roulette and blackjack are the casino's specialities, although it also has a limited range of slots to play with if the live tables aren't doing it for you. Loyal members of Sky Casino can join the "players club," where the time and money they spend with the casino are rewarded with additional perks and tailored promotions. Wagering requirements on bonuses at Sky Casino come in at the x40 mark, which is a pinch higher than the average but not so much that it's an unreasonable barrier.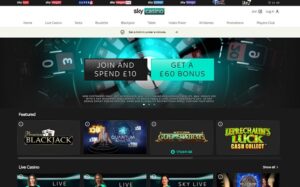 Sky Vegas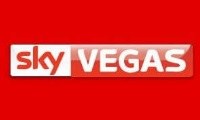 Sky Vegas is one of the oldest Sky-branded casino sites, having gone online for the first time way back in 2003. Back then, it had fewer than ten games to offer, all of which were exclusive to the site. Today, Sky Vegas is very different. It's a high-profile site, advertised regularly on television through a series of celebrity ambassadors. As a Vegas-themed casino, it focuses on glitzy, modern games with exciting bonus features and slick video features. It's also a generous casino if you're a newcomer. This is the only casino carrying the Sky name that offers a genuinely wager-free welcome promotion. You can claim fifty free spins at Sky Vegas simply by registering an account, and if you win anything from those free spins, the money is yours to keep. Deposit £10, and the number of free spins increases to two hundred – again with no wagering restrictions. It's not unheard of for the latest online slots from the industry's biggest developers and providers to debut at Sky Vegas before they appear elsewhere, so if you'd like to get a preview of what's going to be hot across the online casino scene in a few months time, you might find it at Sky Vegas.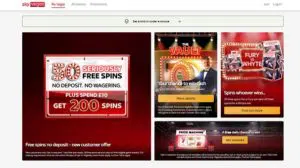 Sky Bet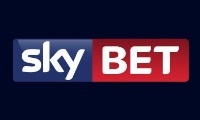 With Paddy Power, Betfair and Sky Bet, Flutter Entertainment controls three of the biggest sports betting sites in the country. As hard as Paddy Power tries to get attention, it could never hope to be as visible as Sky Bet. This is a betting site that has its own dedicated channel on the Sky TV network. It also sponsors every professional football division in England except for the Premier League and has its logo plastered across all sports coverage on the network. "Bet builder" features are commonplace at sports betting sites today, but Sky Bet was the site that popularised the feature. It also came up with the concept of "request a bet," where players can contact the site and ask for odds on a specific event if they can't find anything on the site. Sky Bet doesn't guarantee it will offer odds, but it will at least consider doing so. Through Sky Bet Club, it offers a similar package of loyalty rewards as Sky Casino does. Football and horse racing are the site's fields of expertise, but you should be able to find odds on every sport you can think of if you look hard enough. It's not all about sports, though – you can also place bets on events happening in the worlds of politics and entertainment if you so desire.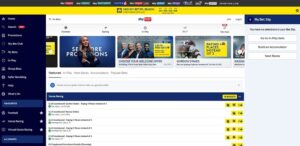 Sky Bingo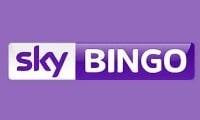 Several of the Flutter Entertainment sites offer bingo, but Sky Bingo specialises in it. Unlike a lot of casino sites that profess to focus on bingo, Sky Bingo doesn't stray far from its chosen path. There are a few arcade games at the site to fill the time while you're waiting for your room of choice to open, but other than that, it's wall-to-wall bingo, just as it should be. You can even play bingo for free at Sky Bingo if you like, but you'll have to log in on Sundays between 8 and 9pm to do it – and you'll also need to have spent at least £5 on bingo during the previous week. There's a special bingo room for each day of the week, but none of them tops the £10K bingo room, which opens on Fridays. If you're a fan of playing online bingo, you'll likely have seen the official Deal or No Deal bingo game on other sites, but Sky Bingo is the only place you'll find the Deal or No Deal Multiplier room, which is a brand exclusive. It's far from the only exclusive room or game at Sky Bingo, making this site a good one to turn to if you're looking for something unique. Sky Bingo has jackpot rooms aplenty but also offers one penny bingo for those who prefer to play for the social aspect and don't particularly care about winning big.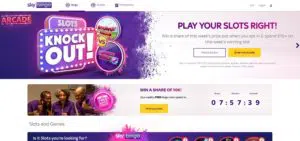 Sky Poker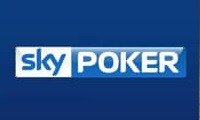 Sky Poker is as singular in its purpose as Sky Casino is. This is by far the smallest of the Sky-branded casino sites and probably the smallest casino site in the entire Flutter Entertainment family, but don't mistake that for meaning that Sky Poker has nothing to offer. Far from it, in fact – it's one of the most popular poker sites in the UK. Sky Poker is an especially good place to come if you've always wanted to try online poker, but you've never known how to start. The Sky Poker Academy is open to complete beginners and will take you from knowing nothing to being competent and savvy enough to sit at virtual tables with experienced players. The benefits of playing at Sky Poker, as listed by the site, include weekly bonuses for regular players, a variety of tournaments for players of all experience levels, and even real-world events all over the UK as part of the Sky Poker tour – although the last of those benefits only applies to those who are good enough at the game to qualify for the tour. New players receive ten pounds' worth of tournament tokens in return for signing up. In other words, Sky Poker is a place where you can learn the game and then play at the highest level if you've got the skill and the nerve.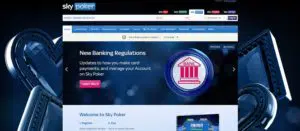 Tombola
Tombola is a bingo site, but it's not your average bingo site. The Tombola sites are the most recent addition to the Flutter Entertainment family of casino sites, and their unique appeal is a big part of the reason that Flutter parted with so much money to acquire them. Tombola claims to be the biggest bingo site in Britain in terms of popularity. There are too many different ways of assessing that claim for us to say it's definitively true, but it's certainly in the conversation. Every bingo room and game at Tombola is exclusive to the site, and some of them are innovative in their approach. "Reel Bingo," for example, combines elements of bingo and slots in a totally different way from Slingo. New players at Tombola can double their first deposit up to a maximum of £50, and the bonus funds come without any wagering requirements. That means anything you win can be withdrawal as real money immediately. There's nothing complicated at Tombola – it's just a straightforward bingo site with lively, popular bingo rooms – but everything it does, it does well. That's the real secret of its popularity.
Tombola Arcade
When the people behind Tombola decided they wanted to capitalise on the popularity of the Tombola brand by adding slots and other casino games, they had two options. They could either add the new games to the existing site and risk diluting its bingo offering, or they could come up with a brand-new, standalone website. It's becoming increasingly common for big casino sites to go with the first option, but Tombola elected to go with option two and create Tombola Arcade instead. The simple idea behind Tombola Arcade is that someone within the company's management structure wondered aloud, "what would arcade games look like if we made them," and the site was created as an answer to the question. There aren't many games at Tombola Arcade, but everything you'll find here is exclusive to the site. Tombola Arcade is a little more generous than the original Tombola site with its welcome bonus, as it triples your money up to a maximum of £75 and still doesn't impose any wagering requirements. Tombola Arcade probably isn't a site that will keep you occupied for particularly long because there aren't enough games for that, but it should entertain you for a while.
Poker Stars
Earlier on, we said that Sky Poker is one of the biggest poker sites in the UK. PokerStars is (probably) the outright biggest, so it's a real feather in the cap of Flutter Entertainment that it has both sites under its umbrella. While PokerStars also offers a casino section and a sportsbook, they almost seem out of place on the poker-focused site. This is a flashy, big-name brand with plenty of celebrity connections. Even Neymar Jr, the Brazilian football star who serves as the PokerStars brand ambassador, has his own "all-star" team and occasionally takes part in tournaments. Much like Sky Poker, PokerStars offers a "how to play" section for players who are new to the game, although it doesn't go as far as offering a full academy. The very best players at PokerStars might earn the chance to represent the brand as part of Team PokerStars, although entry is only open to the elite of the elite. For the best possible experience of PokerStars, it's recommended that players download the dedicated app, although it's possible to play through a web browser if you really want to. This is one of the most glamorous poker brands in the world and offers some of the world's biggest poker prizes, too.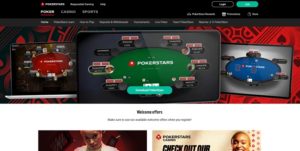 About Flutter Entertainment Plc
Flutter Entertainment History
The core of Flutter Entertainment Plc is made of Betfair and Paddy Power. The two iconic sports betting brands were once rivals, but they came together in 2015 in a big-money merger which gave Paddy Power 52% of the new company and Betfair 48%. The new company was called PPB Games Limited, which isn't the catchiest name in the world. While the company is enormous now, things didn't get off to the best start. In 2016, both Paddy Power and Betfair paid out on a Hilary Clinton victory in the US Presidential Election based on a certainty that polls were correct and she would defeat Donald Trump. As we all know, that isn't how things worked out. It was a massively costly mistake from the company in terms of both expenditure and public ridicule. PPB Games Limited rebounded from the error in early 2017 by purchasing Draft, a fantasy sports operator, and adding its product to the platform. It was the first acquisition that Paddy Power and Betfair had embarked upon as a joint venture, but it wouldn't be the last.
In early 2018, PPB Limited bought FanDuel, thus signalling an intent to expand across North America to take advantage of new betting markets. FanDuel, like Draft, is a fantasy betting platform. It cost roughly £125m to acquire 61% of the company, with an intention to buy more in the years to come and eventually ramp up to 100% ownership. However, there was bad news on the horizon once again. The UK Gambling Commission spent much of 2018 conducting an investigation into PPB Limited. It eventually determined that the company wasn't doing enough to protect customers who showed signs of problem gambling and also failed to adequately check the source of funds for customer deposits, thus potentially allowing money laundering to take place. For these offences, the company was forced to pay £2.2m. PPB Limited pledged to learn from its mistakes and would soon make major changes to the way it operated.
Becoming Flutter Entertainment
By 2019, PPB Limited was active across North America and the UK but felt that it needed a stronger foothold in mainland Europe. Accordingly, it acquired a 51% stake in the Georgian online gambling company Adjarabet. The deal included an option to acquire the remaining 49% over the next three years, but it isn't known whether the company exercised the option or not. The acquisition of Adjarabet meant that PPB Limited was now long past the point where it was "just" Paddy Power and Betfair, so the group decided it needed a new identity. It officially rebranded as Flutter Entertainment Plc after proposing the change of name in March 2019 and then confirming it at a general meeting in May. The name came from a betting exchange that Betfair purchased almost twenty years earlier, in 2001. With a new identity and a new lease of life, Flutter Entertainment was about to make its biggest acquisition to date.
In October 2019, Flutter Entertainment officially confirmed the purchase of The Stars Group – a Canadian company that owned PokerStars and several other high-profile North American iGaming brands. The cost of the deal was an eye-watering £6bn. The moment the deal was declared complete, Flutter Entertainment Plc became the biggest gambling and iGaming company in the world based on revenue. In addition to this, the deal created a connection between Flutter Entertainment Plc and the almighty Fox Corporation, which previously held a minority stake in The Stars Group and automatically picked up a 2.6% share of Flutter Entertainment. Showing its interest in taking the new partnership further, the Fox Corporation went on to take an 18.5% share of Fan Duel. Fox Bet is now considered a Flutter Entertainment Plc betting platform. In December 2021, Flutter Entertainment Plc bought Sisal Gaming, an Italian iGaming provider, for £1.62bn. Tombola and Tombola Arcade followed in January 2022 for a reported £402m. Although it's hard to imagine how Flutter Entertainment Plc could get any bigger, they're probably not done growing yet. Based on past form, the acquisitions are likely to continue.
Today, Flutter Entertainment Plc employs around fifteen thousand people. It's an FTSE 100 company and is listed on stock markets around the world. The most recent figures available, which were published in 2021, indicate that the company saw just over £6bn in revenue. However, operating income was minus £62.5m, and net income was minus £411.9m. The losses are a reflection of the cost of the company's recent acquisitions rather than a trading loss. While it has offices in Italy and England, the company's head office is in Dublin, Ireland. In addition to its many websites, Flutter Entertainment Plc operates more than six hundred Paddy Power betting shops in the UK and Ireland and owns the horse racing-focused TVG Network. Its North American sports betting operations are still in their infancy, but Fluter Entertainment Plc recently opened a betting exchange and online casino in New Jersey. The road from where Flutter Entertainment Plc started to where it is now hasn't always been smooth, but it's always been entertaining and will likely continue to be in the future.
All Flutter Entertainment Sites 2023
UK-facing Flutter Entertainment Sites
Betfair (betfair.com)
Paddy Power (paddypower.com)
Sky Casino (skycasino.com)
Sky Vegas (skyvegas.com)
Sky Bet (skybet.com)
Sky Bingo (skybingo.com)
Sky Poker (skypoker.com)
Tombola (tombola.com)
Tombola Arcade (tombolaarcade.com)
PokerStars (pokerstars.uk)
Non-UK Flutter Entertainment Sites
FanDuel (fanduel.com)
SportsBet (sportsbet.com.au)
Sisal (sisal.com)
Adjarabet (adjarabet.com)
Junglee Games (jungleegames.com)
Fox Bet (foxbet.com)