Spin Genie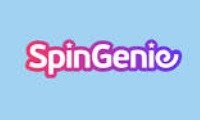 Spin Genie sister sites include Drueck Glueck, Prime Casino, PlayOJO, Casino and Friends, PlayMillion, Mega Casino, Zebra Wins, Masked Singer Games, and many more.
Spin Genie (spingenie.com) is operated by Skill On Net Limited, Anapafseos1, Limassol, 3096.
Sites like Spin Genie







Spin Genie Sister Sites 2022
Playojo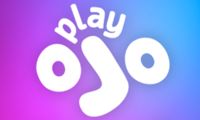 PlayOJO is a casino that shouldn't need any introduction to the majority of UK players. Of all the Spin Genie sister sites, this is the most successful. PlayOJO is Skill On Net's most popular online slots and casino site, and all the others are competing for second place. It offers new players fifty free spins on a top slot when they make their first deposit, and also makes a promise that sets it apart from most of the casinos that aren't on the Skill On Net platform. That promise is "no wagering requirements, ever." Considering you have to play through bonus funds 35 times or more elsewhere, it's a massive draw for PlayOJO and one of the many reasons why this is one of the UK's highest-rated casinos. Put it this way: If you like Spin Genie, you'll probably love PlayOJO.
Mega Casino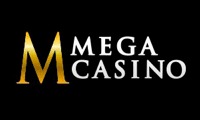 Most Skill On Net casinos are big on personality. Mega Casino is the exception that proves the rule. Of all the many Spin Genie sister sites, this is the most stripped-back and basic. We don't mean that as an insult – it's a casino with a minimalist style that focuses more on gaming than on decorations and design. Mega Casino exists to bring players two things – mega thrills, and mega wins. It's as much a live dealer casino as it is an online slots website, and tours its live games as a reason to join. If you want to get the "luxury casino" feeling while playing from home, Mega Casino might be the choice for you.
Masked Singer Games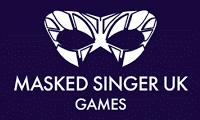 Masked Singer Games is everything that Mega Casino isn't. It's loud. It's lively. To be honest, it's a little bit silly – but then again, so is the smash hit ITV television show that it's based on. As one of Skill On Net's white label brands, it uses an official license from the televised singing show to draw in players. You won't see any of the famous names that hide behind the masks as you make your way around the well-stocked casino, but you will see the costumes and characters. Many of them even have unique bonus offers or incentives for you. Masked Singer Games is probably the right choice for anyone who likes Spin Genie, but wishes the site was a little more theatrical!
Zebra Wins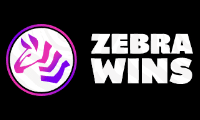 Zebra Wins is at the lower end of the Skill On Net scale when it comes to elaborate design. They haven't even really done much with the zebra theme save for a few stripes in the faded background of the site. Free spins are the staple of the casino's promotional offers, with 100 up for grabs on a player's first deposit. The spins tend to be playable only on one slot, and the offer can be claimed only once every 72 hours across the wider Skill On Net range. That means you can't jump straight to Zebra Wins and claim the bonus immediately after you've signed up to Spin Genie and done the same thing. Would we recommend Zebra Wins above spingenie.com? Probably not, but it represents more of the same thing and so there's no harm in giving it a try.
Slots Magic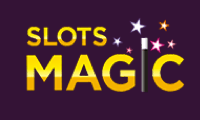 We don't know for sure, but we think that the magic that Skill On Net refers to in the title of "Slots Magic" is the fact that the casino manages to come up with another promotional offer every day. It's a great trick, though, because it provides a compelling reason for existing players to keep coming back to the casino and also reassures new customers that there's a reason to stick around once the welcome offer has been used up. Not many of the Spin Genie sister sites have the edge on it when it comes to promotions and incentives, but Slots Magic does. There's even a promotion that guarantees you an ongoing allocation of free spins for an entire year so long as you meet the qualifying deposit terms. If that isn't magic, we don't know what is.
Playmillion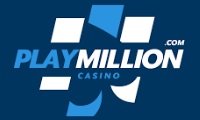 PlayMillion Casino is both an old name and a trusted name, but to be brutally honest it's also a slightly tired one here in the 2020s. While many of the Spin Genie sister sites are brand new and bursting with modern ideas, PlayMillion looks dated and stale. There's a distinct "ten years ago" feel about the design of the site, and nothing much to look at on the home page. Even the featured games feel old, with classics like Wolf Gold getting pride of place over and above newer slots and newer ideas. We don't want to be too downbeat, though – if you prefer the classics to the modern games then you'll probably find much to enjoy here. The casino has certainly stood the test of time.
Slingo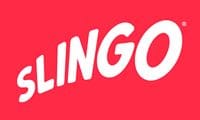 When we talked about "new ideas" above, Slingo was one of the first things that came to mind. Hundreds of online casinos offer slots and bingo. Slingo is the idea that took both of those hobbies and combined them into a single entity. Slingo games are part slots and part bingo, and if your favourite online slots game hasn't been turned into a Slingo attraction already it's probably going to happen quite soon. Skill On Net doesn't own the concept of Slingo, but it does operate this white label casino site that features all the biggest and best Slingo games in a single place. Is it a niche appeal? Probably, but Slingo is played and enjoyed by thousands of people and if you're one of them, you're missing out if you've never been here.
Prime Slots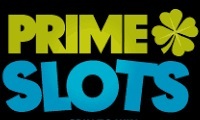 We almost don't need to say anything about Prime Slots. Everything you need to know about this Spin Genie sister site is right there in its name. It has all the prime slots on the market, and they're here for you to play. You'd have thought that this would make Prime Slots a fairly vanilla casino site, but it's actually quite quirky. Why else would it offer you the weirdly specific number of 123 free spins with your first deposit? As a slots specialist, Prime Slots organises slots by every category you can think of. New, classic, Megaways, progressive jackpot, by provider – if you can think of it, they do it. It might be one of the most comprehensive slots archives on the internet.
Queen Vegas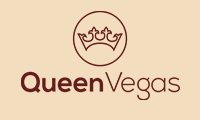 Anyone who thinks that online slots and casinos are a boys club is living in the last century. Women enjoy a flutter every bit as much as men do, and slots companies have finally caught on to that idea. It's no longer unusual to see an online slots site built for women. Every self-respecting casino network company has one, and this is the most prominent of Skill On Net's. We don't think Spin Genie is an especially masculine casino, but if you're looking for something that feels like Spin Genie but has a more feminine touch, you'll find it at Queen Vegas. Say hello to Mary Chip while you're there. She's apparently the site's mascot, but she appears to be invisible!
Ice36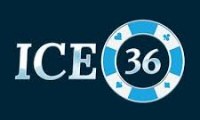 Ice, ice, baby. It's often been said that you need ice in your veins if you're to beat the very best of your opponents at a card table. Ice36, with its many live dealer games, is the casino where you can prove that you have what it takes. The traditional casino card and table games are the backbones of the Ice36 casino site, but it features modern online slots as well. In fact, you'll struggle to miss them because of the bizarrely massive logo badges on the homepage, The casino could probably do with the attention of a skilled web designer, but it's a place that takes itself seriously and so you can expect to find serious gamers when you get there. There's also a section on the history of casino games so you can get yourself up to speed on the story of the hobby if you're a newcomer.
More SpinGenie Sister Sites
The casinos we've featured above are highlights of the Skill On Net range, but they're not the only Spin Genie sister sites that the casino operates. Skill On Net is a massive operation, and has over fifty casinos under its banner at the moment. You can click the Skill On Net link at the top of this page to see the full list, but if the ten we've picked out above aren't enough for you, here's another ten you might want to consider!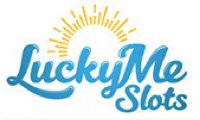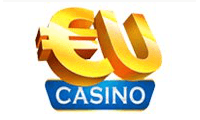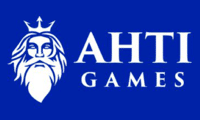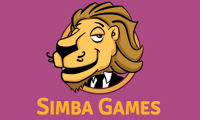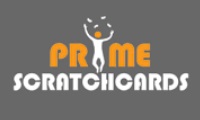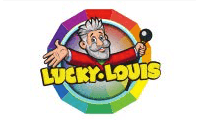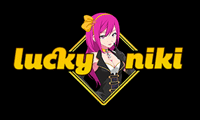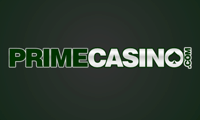 Can Spin Genie be trusted?

★★★★★
Spin Genie is a 4 Star trusted casino, here's why
1. Website Design

GREAT -The SpinGenie casino site strikes the perfect balance between loading quickly and looking great. Everything is where you expect it to be. 

2. Game Providers

GOOD – Although SpinGenie doesn't work with every provider out there, it works with several big companies who've provided it with just over 1500 slots in all. You're unlikely to get bored. 

3. UK Commission Record

CLEAN – Skill On Net is licensed by the UK Gambling Commission (39326) and does not have any regulatory actions on its record.

4. Accept Cookies Bar

YES – You'll see a cookie notification bar at the bottom of the SpinGenie homepage when you land on it. 

5. National Advertising

YES – While not as active as it once was, SpinGenie has advertised on British television in the past. Most of those adverts can still be found on the casino's YouTube channel. 

6. Trustpilot Rating

EXCELLENT – After more than four hundred reviews, the casino ranks at 4.4/5 with TrustPilot. 

7. Owner Address

TRUSTED – Skill On Net is a Cyprus-based company, and the location is considered trustworthy. 

8. Wagering on Bonus

BAD – Wagering requirements on bonus funds attached to the welcome offer are x60, which is far higher than the industry average. 

9. CS Rating

OK – This casino has limited hour live chat and email (contact@spingenie.com) available for customer support.

10. Payment Methods

GOOD – Use your debit card, Trustly account, Skrill, EcoPayz or PayPal to deposit to and withdraw from SpinGenie.

Overall TRUSTSCORE>>>

★★★★

★ – 4/5 Stars
Spin Genie is trusted, but it's a shame about those wagering requirements.
What are players saying about Spin Genie?
Here are our condensed / reader's digest summaries of recent player reviews of Spin Genie.
07-Jan-2022 by William:
It's an amazing company and has fantastic offers. It's well worth looking at and also well worth joining. They're very reputable. – source: TrustPilot
07-Jan-2022 by Hayley:
Great site, easy to find your way around it. Payouts come quickly and the selection of games is massive. On top of that, there are promotions every day, so I'd highly recommend it to everyone. – source: TrustPilot
06-Jan-2022 by Richard:
I think the website is good and has a lot of good games on it, but it needs to have faster withdrawals and more opportunities to win free spins. – source: TrustPilot
06-Jan-2022 by Trevor:
It's an average site with a few annoyances. The range of slots is good but customer support is pretty much unresponsive and withdrawals aren't quite as instant as they say they are. – source: TrustPilot
17-Dec-2021 by Andrew:
They won't let me withdraw my funds and they won't talk to me. I have £3500 with them and they won't release it. The live chat is a joke. Avoid Spin Genie. – source: TrustPilot

11-Jan-2021 by Channy:
This casino used to be good but ever since they rolled out the changes it seems they never pay out winnings and the support team is nonexistent. – source: TrustPilot
09-Jan-2021 by Wayne:
The casino is good and I even won but I was never able to withdraw because of the wagering requirements that don't seem to end no matter how much I win. – source: TrustPilot
24-Dec-2020 by Billy:
Do not play on this casino they are just a scam. I have been waiting for weeks and still have a word of my withdrawal. – source: TrustPilot
09-Dec-2020 by James:
Th same thing happened to me as the rest of the reviews. Won £12k but was never able to withdraw them. I have been waiting for 10 days now and I don't think they are going to payout. – source: TrustPilot
02-Dec-2020 by Bobby:
This casino is a waste of time. I made a deposit and won a lot of money. Made a withdrawal request but later it was declined, my deposit was refunded and my account was locked. – source: TrustPilot
01-Dec-2017 by Salman:
This casino has a good range of games and a decent live chat system but the withdrawals take a lot of time. My withdrawal took 11 days to process and that is the main reason why I won't be playing here again. – source: AskGamblers
03-Nov-2017 by Brad:
The withdrawals on this casino are fast and mostly they are processed within a single day. The games are good as well. The only thing this casino lacks is good promotions and monthly bonuses. – source: AskGamblers
19-Mar-2017 by Sophia:
I won £250 and got them in my bank after withdrawing in just a few days. I never had any problems playing on this casino and would recommend it to everyone. – source: AskGamblers
30-Aug-2016 by Nick:
I had a really nice experience playing on this casino. Although the withdrawals were not very fast as they took 2-3 days, it was still acceptable. – source: AskGamblers
02-Aug-2016 by Gareth:
This casino is easily one of my favourites at this moment. I really like all the slot games and the amazing bonuses they have on them. – source: AskGamblers
Spin Genie Review 2022
SpinGenie (it goes by both Spin Genie and SpinGenie, there's no right or wrong way to put it), is in the process of becoming a veteran of of the online casino industry. It's been online since 2014 and is one of Skill On Net's most played and most trusted brands. The world of online casinos has changed a lot since 2014, though. Has Spin Genie fallen behind the times, or is it still on top of its game? Read on, and we'll tell you.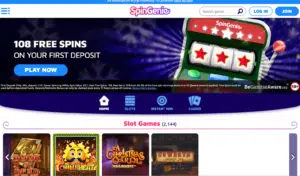 As a modern casino, Spin Genie doesn't require any special software downloads to let you in and start you off. Everything the casino has to offer is available from the moment you land on the page and either register an account or log in. Spin Genie gets a full thumbs up from us in terms of user-friendliness.
New Player Welcome Offer
The welcome offer at Spin Genie falls under the heading of "solid, not spectacular." You don't get any matched funds or cash rewards, but you will get 108 free spins so long as you deposit at least £10. The catch is that your spins have to be used up within 72 hours, and anything you win with them is subject to an x60 wagering requirement. We've certainly had warmer welcomes elsewhere. Many of the Spin Genie sister sites do better.
Monthly Promotions
The rest of the promotions at Spin Genie are made up of daily offers, daily slots prizes, and an ongoing offer that could see lucky players win a guaranteed allocation of free spins for an entire year. The year-long free spins allocation sounds great if you can get your hands on it, although we'd still have the same worries about wagering requirements. The one thing the casino lacks more than anything else in terms of its promotions is a VIP or loyalty reward system. The breadth and depth of promotions elsewhere have led players to want more in terms of incentives and rewards for their loyalty, and a VIP scheme is increasingly becoming a necessity to satisfy that expectation.
Pros and Cons
The pros for Spin Genie would have to be its ease of use, its reliability, and the fact that it's part of such a trusted, well-established casino network in the shape of Skill On Net. Players can be confident that they'll get their money when they win it, and that any issues will be dealt with professionally. We're also fans of the live dealer section, which gives the gaming library some depth.
In the "negatives" column, we have the wagering requirements and the fact that the casino doesn't have support staff available around the clock. Again, this is something that's becoming a "must-have" for top sites because it's available in so many other places. It's become noticeable when a casino doesn't have it, and this is something that Spin Genie will likely have to address if it wants to maintain its current elite status.
Featured Slots and Casino Games
Spin Genie does a good job of swapping out its featured games section regularly so the site doesn't start to look stale. Even when doing that, though, it finds a place for the classics. Scroll far enough down the SpinGenie homepage and you'll find large graphics inviting you to come and play the original Rainbow Riches, Starburst, Fishin' Frenzy, and Siberian Storm. Siberian Storm looks a little out of place in that illustrious company, so we suspect someone who works behind the scenes at SpinGenie might be a fan. You should know and love these slots already by now, but on the off chance you'd never played Starburst before, that's our suggestion for where to start.
Away from the slots, SpinGenie also has an extensive selection of games with live dealers, virtual table games, and instant win scratch games. Some of the scratch games are based on successful television properties like Breaking Bad. It's a diverse and varied portfolio of slots and games, which is what most players want from their online casino of choice.
Deposit and Withdrawal Methods
Visa, Mastercard, and the Paysafe card are all accepted at Spin Genie. So is PayPal, which is a big plus in terms of convenience. If e-wallets and transfers are the way you prefer to pay and play, you've got a choice of Skrill, Trustly, ecoPayz, and Sofort. No matter which method you choose, Spin Genie undertakes you get withdrawals to you within 24 hours of request so long as they have all the documentation they need, and you're in compliance with their terms and conditions.
Customer Support and License
The casino is fully licensed by the UK Gambling Commission through its parent company Skill On Net Ltd, and has never had any regulatory issues. Customer support options are email or live chat, although live chat isn't available between midnight and 6am. That's bad news for the night owls.
Final Verdict
SpinGenie has kept up with the times in terms of its aesthetics, but it's beginning to fall behind in terms of promotions, perks, and customer service. The addition of a VIP scheme, the introduction of more customer-friendly wagering terms and round-the-clock customer support would take it to a five-star rating. Four out of five isn't bad, though, and nor is SpinGenie.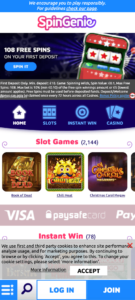 Spin Genie and Skill On Net
Spin Genie is operated by Skill on Net Ltd, which specialises in providing a huge range of popular and fun slot and casino games. The casino was first launched under previous ownership in 2014, but became part of Skill On Net in 2020 and underwent a full revamp and relaunch at that time. It now offers more than two thousand games and is arguably more popular with players than it ever was before it found its way to its new network.
The casino also offers its players a huge range of new promotions and bonuses, as well as Skill on Net's renowned 'Daily Picks'. Spin Genie is just one of several casino brands that have recently been given this treatment by Skill On Net, with other examples including Lord Ping, Finlandia Casino, and Lucky Vegas.
Skill on Net is a constantly evolving and developing casino operator. It's been around since 2005, and during that time has developed relationships with massive providers like Pragmatic Play, Quickspin, and Relax Gaming to ensure that its casinos are always stocked with great games. Somewhat unusually for a network company, it doesn't standardise its offering across its range. We've taken aim at the Spin Genie bonus wagering terms on this page, but if you were to visit PlayOJO you'd find that there are no wagering restrictions at all. You're free to question the logic of that, but it at least ensures that each of the company's casinos has its own unique look and feel.
What's In The Blog, Spin Genie?
Having a blog page is hardly a revolutionary tactic for a casino page, but it's rare to see one kept so up to date as the one on Spin Genie. As well as bringing you all the latest news from across the Skill on Net network, it also takes the time to review brand new casino games. There are several entries made every month, although you'd have to question the objectivity of a review of a slot posted on a slots website. The casino wants you to play its games. It's hardly going to tell you that they're not worth playing!
Perhaps of more interest than the reviews are the "any question answered" posts, which deal with topics like "do slots pay out more in the mornings," and "what does high variance actually mean." If you have a question about slots and casino games that you always wanted to know the answer to but were too afraid to ask, there's a decent chance that you'll find answers here. Going beyond that, you'll find guides on how to play specific slots and games. In form and function, they're more like adverts for the games than independent advice on how to play them.
Spin Genie Sponsorships
In the days before Skill On Net came along, SpinGenie used to have a presence on British television thanks to a commercial campaign that starred Louie Spence of reality television fame. He started working with the brand in 2016 and continued all the way up to 2020, but there's been no sign of him since the Skill On Net deal went through and so we assume that the dancer has been told that his services are no longer required.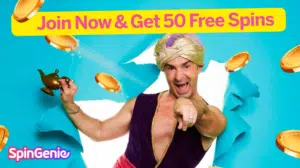 Without Louie Spence – or indeed any television commercials at all – Spin Genie is a little lost on the promotional front at the moment. It probably doesn't need promoting as much as some of the other brands on the Skill On Net platform because of its existing reputations and (presumably) large customer base, but every plant needs watering now and then and it would probably make sense to return to television soon if the casino's owners don't want it to fall even further behind PlayOJO. On the other hand, PlayOJO is their flagship brand, so Spin Genie might not be as big a deal to them.
SpinGenie On YouTube
While the brand's TV presence has shrunken away from the spotlight, it remains very active on YouTube. There are videos on the SpinGenie channel that have attracted hundreds of thousands of views even though they're the type of content that casinos traditionally struggle with. A simple video called "Spin Genie – 50 Free Spins," for example, has attracted almost three hundred thousand views. There's also an old television advert for Slingo Riches that's still attracting fresh eyeballs on the channel. Quite why the commercials still work is a mystery to us, but they don't feature any human characters and so were presumably quite cheap to make. That's a win-win for Spin Genie (or more likely Skill On Net).
The rest of the content on the channel is even older, and consists of little more than video footage of people playing casino games. As the footage looks cheap and the games are now years old, it would probably be a good idea to delete these videos rather than allow them to stay online and, to be honest, give a poor impression of the casino.
Spin Genie On Social Media
SpinGenie's Twitter account password must not have been included in the deal that took the casino to Skill On Net. The account is dead, and has been since 2018. It was never especially active to begin with, and has barely 350 followers. That's not a large enough base to justify investing in the time needed to keep it up to date, so we can understand why it was deprioritised. Spin Genie doesn't have an Instagram account, so that just leaves it with Facebook.
Unfortunately for Spin Genie, things on Facebook haven't worked out much better than things on Twitter. They've tried a lot harder to make the content interesting, and are still posting there semi-regularly, but they're still stuck at only 400 followers and don't see a great deal of engagement on their posts. The overall effect is that it makes them look a little small fry, which might be worse than not having a social media presence at all.
The lack of social media activity and the disappearance of the Spin Genie brand from public view in terms of television suggests that this is a casino brand in decline. Perhaps that's a fair view, as it's not as big a priority to Skill On Net as it was to its previous owners. It still has its merits, though, and it's still a casino you can have a good time with so long as luck is on your time and you don't get trapped by the absurd wagering requirements on your free spins.