Foxy Bingo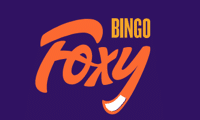 Foxy Bingo sister sites include Foxy Games, Cheeky Bingo, Ladbrokes Bingo, Coral Bingo, Gala Bingo and many more. 
Foxy Bingo (foxybingo.com) is operated by LC International Limited, Suite 6, Atlantic Suites, Gibraltar, GX11 1AA.
Sites like Foxy Bingo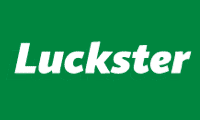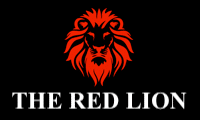 Foxy Bingo Sister Sites 2022
Cheeky Bingo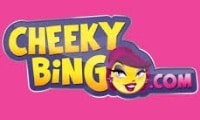 The fact that Cheeky Bingo has never been promoted by early 00s pop sensations the Cheeky Girls is the biggest missed opportunity in the history of online casino and gambling marketing. That's our first – and probably our only – concern about this Foxy Bingo sister site. Cheeky Bingo doesn't have the household name of Foxy Bingo, but it has every bit as much to offer bingo fans as its more popular sibling. With its tongue planted so firmly within its cheek that it might burst out the other side, Cheeky Bingo presents its repertoire of bingo rooms, online slots, and game shows with an infectious sense of fun and a solid determination never to be caught taking itself too seriously. The brand hasn't been advertised on television since it became an LC International Limited site, but it still has an active community of several thousand players and provides a welcoming environment to newcomers.
Coral Bingo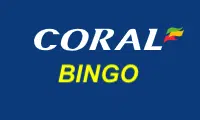 Coral is a name that players in the UK already know and trust, but they know and trust it for sports betting. It doesn't necessarily follow that they'll also trust it for bingo – but the success of this Foxy Bingo sister site suggests that they do. Coral Bingo is an unusual site because it doesn't exist independently of the main Coral website. Instead, it's a dedicated area within that website designed specifically to appeal to bingo players. Coral expanded into bingo at around the same time they expanded into general casino games, which has had the consequence of every LC International Limited casino brand and Foxy Bingo sister site effectively competing for the same customers inside the same market. It's an odd approach, but it seems to work for them. Coral Bingo's range isn't quite as extensive as the Foxy Bingo range, but if you're done with Foxy Bingo, you ought to find plenty to enjoy here.
Ladbrokes Bingo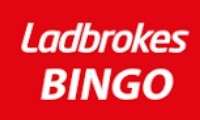 It's something of a meme in the online gambling world that Ladbrokes and Coral constantly mirror each other. These two sports betting firms were once great rivals. They competed not only in the online world but in the offline world, too, with Ladbrokes and Coral shops on the same streets of British towns, each trying to undercut the other. The merger between the two businesses created LC International Limited, and since then, the companies have become almost identical. As proof of that, here's Ladbrokes Bingo. It operates almost the same portfolio of games as Coral Bingo and shares many of the same software features and terms and conditions. There are still subtle differences between the two, though, so it's worth visiting both Ladbrokes Bingo and Coral Bingo before you decide which of these Foxy Bingo sister sites you'd prefer to spend your money with. In the end, you might decide to become a new customer of them both.
Gala Bingo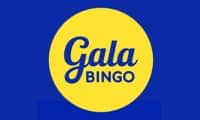 Gala Bingo has spent most of the past decade withdrawing from the physical world and delving deeper into the digital realm. What was once a staple of the British in-person bingo scene, with bingo halls in every major city in the country, is now an internet-only brand. If you haven't checked in a while, it might surprise you to find out that your local Gala Bingo is now a Buzz Bingo. The internet is the only place you'll find the Gala Bingo brand now, but it's still thriving online as a Foxy Bingo sister site. In fact, it's doing so well that we'd be hard-pressed to say whether Gala Bingo or Foxy Bingo is the bigger of the bingo-focused sites managed by this casino network company. The fact that both of them are more successful in their chosen field than either Ladbrokes Bingo or Coral Bingo says a lot about both their quality and their popularity.
Foxy Games
Foxy Bingo has been such a massively successful online casino site that it was inevitable it would one day spawn a franchise. The only real surprise is that it took two attempts to get the franchise up and running. Foxy Casino was the first of the Foxy Bingo sister sites to share the Foxy name, but for a variety of reasons, Foxy Casino never worked out. Foxy Games was attempt number two to get the same idea up and running, and this time it's worked out. That might be down to the fact that Foxy Games focuses on the newer, more exciting aspects of online iGaming, where game shows grow in popularity every day, and online slots have bonus side games that wouldn't feel out of place on a PlayStation. On the other hand, maybe it's down to the fact that the brand hired Hollywood's Heather Graham to promote the launch of Foxy Games. Either way, this site is one of the hottest up-and-comers of the UK online slots scene.
Bwin Casino
If you didn't know that Bwin Casino existed, you're not alone. It's taken quite a while for the name "Bwin" to establish itself in the memory banks of UK players, but it's in there now. The only catch in is that it's in there as a sports betting brand. Bwin launched in Austria way back in 1997 and took a slow, torturous route to enter the UK. Ownership of the brand's UK operations has changed a few times over the years, but now Bwin is a Foxy Bingo sister site, and it's in the hands of LC International Limited, it has a new bag of tricks. One of those tricks is the spawning of Bwin Casino, which comes with a well-curated selection of online slots and exclusive games created specifically for Bwin. LC International hopes that boosting the profile of Bwin Casino won't take quite as long as boosting the profile of Bwin itself did. With the range of casino games available at Bwin, we're sure they won't have to worry about that.
Party Poker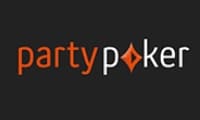 Party Poker is the Foxy Bingo sister site with the strongest individual identity. That's not a statement we make lightly. All of the other Foxy Bingo sites have ambitions to become something else. We've just spoken about Bwin, which has expanded into Bwin Casino and attempted to reach out beyond the confines of its sports betting pigeon hole. You won't catch anybody at Party Poker trying to do that – it's far too committed to becoming the number one poker brand in the UK. That's a hotly contested title, and it would take a gargantuan effort to dislodge PokerStars from that role, but Party Poker is up for the fight. The Party Poker site goes big on the social element of poker, providing space for people to meet and create poker teams before entering the tournament rooms. If you become one of the top-ranking players at Party Poker, you might even find yourself being invited to in-person tournaments and appearing on the site's hosted live streaming channel.
Coral Casino
We've already mentioned Coral on this list of Foxy Bingo sister sites, but we spoke about the Coral Bingo aspect of the business. Now, we're talking about Coral Casino. There are a few online slots and other attractions at Foxy Bingo aside from all the bingo rooms, so the casino-focused sites in the LC International family make for fair comparisons to it. Coral Casino was created for the same reason that Bwin Casino was created. It's an attempt by the parent company to take a name that's already well-known and use it as a launching pad for something new. The idea is that if people are happy to bet on sports with Coral, they might also be happy to bet on the spin of a roulette wheel, the outcome of a card game, or the reels of online slots. Based on the site's steadily growing popularity, the idea seems to be a fundamentally good one.
Gala Spins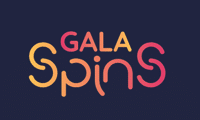 Gala Spins is unusual in this group of Foxy Bingo sister sites because it's a standalone site rather than an extension of the original Gala Bingo site. The only other site that's been given the same treatment is Foxy Games, so it could be said that the Foxy sites and the Gala sites have more in common than any of their siblings. As you'll no doubt already have gathered from the "spins" part of this casino's name, it focuses almost exclusively on online slots. That's not to say there aren't other types of casino games available at Gala Spins because there most certainly are, but Gala Spins is a veritable online slots lover's paradise. You won't have any difficulties finding your favourite slots here, but you might also find hidden gems, rarities and obscurities drawn from the very best providers in the casino business.
Ladbrokes Casino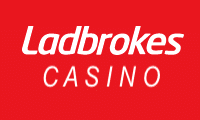 It wouldn't be right to include Coral Casino as a featured Foxy Bingo sister site without also including Ladbrokes Casino – the two sites are peas in a pod. The philosophy behind the two is identical – they piggyback on the popularity of the brand name in the hope that people who bet on sports might be persuaded to bet on other things because of either familiarity with or loyalty to the overarching brand. It's a sound theory, and the success of the entire LC International Limited casino family is a testament to that. Ladbrokes Casino doesn't have as many online slots at Gala Spins and nor does it have the arcade-style focus of Foxy Games, but it's a high-quality all-rounder that should have something for every type of player. Being attached to a big brand isn't everything in the casino world, but brand recognition goes a long way, and it ensures that Ladbrokes Casino constantly attracts a steady stream of players.
Can Foxy Bingo be trusted?

★★★★★
Foxy Bingo is a 4 Star trusted casino.
1. UKGC License

Foxy Bingo's UK Gambling Commission licence is shared with all the other LC International Ltd casinos under account number 54743.

2. UKGC Fines

There aren't any regulatory actions against LC International Limited on record with the UKGC.

3. Customer Service

You won't find any telephone assistance at Foxy Bingo. It's text only, and your options are live chat, social media chat, or email.

4. Trustpilot Score

After over 1700 reviews, Foxy Bingo's rating with Trustpilot is low at 1.9 out of 5.

5. Company Location

Foxy Bingo belongs to LC International Ltd, which is based on the island of Gibraltar.

6. Visible T&C's

Promotions at Foxy Bingo come with their terms and conditions listed alongside them.

7. Social Media Presence

Foxy Bingo is very active on social media, and maintains Instagram, Facebook, YouTube, and Twitter accounts.

8. Number of Sister Sites

There are thirteen Foxy Bingo sister sites under the LC International Ltd umbrella.

9. Games portfolio

Foxy Bingo has dozens of bingo rooms, hundreds of online slots, and live game shows.

10. Gamstop links

Both a Gamstop logo and a Gamstop link appear at bottom of the Foxy Bingo homepage.

Overall SCORE >

★★★★

★ – 4/5 Stars
What are players saying about Foxy Bingo?
Here are our condensed / readers digest summaries of recent player reviews of Foxy Bingo.
09-Mar-2022 by Diana:
I really like Foxy Bingo. Recently I've had quite a few nice wins. I've lost a few as well, but you can't expect to win every time and I always enjoy my time on the site. – source: TrustPilot
05-Mar-2022 by Kerry:
The same 10-12 people win all the bingo games, all the time. This is the worst site I've ever seen for that happening. How can one person win four times in an hour when there are six hundred people in a room? Also, the customer service staff can barely speak English. – source: TrustPilot
21-Feb-2022 by Craig:
Absolute rubbish. They have no problem taking money off you but when you've had a big win they'll have a problem giving your winnings to you. Avoid Foxy Bingo at all costs. – source: TrustPilot
18-Feb-2022 by Linda:
This is a genuine review – do not join Foxy Bingo. I've been waiting eleven days for a withdrawal and I've been fobbed off repeatedly by customer services. There are better sites to use than this. – source: TrustPilot
14-Feb-2022 by Samantha:
Foxy Bingo has great slots and I've had good wins from them. This is a great casino, I've had no problems with it. – source: TrustPilot

20-Jan-2021 by Moseley:
This is one of the best online casino websites and it was a lot of fun spending time here. I just wish I could win the prize draw but it is a game of chance so I can't complain. – source: TrustPilot
19-Jan-2021 by Anthony:
Avoid this casino before they take your money and start avoiding you. My bonus has been stuck on this casino for four days now and they cannot do anything about it apparently. – source: TrustPilot
15-Jan-2021 by David:
It is very easy to make a deposit on this casino but very hard to withdraw them. I have been locked out of my account for a week now and even if you contact support it takes them 3 days just to respond to your email. – source: TrustPilot
15-Jan-2021 by Michael:
Don't waste your time on this website, there are far better casinos out there. This casino hardly ever works properly and the customer service does not care about the customers one bit. – source: TrustPilot
14-Jan-2021 by Morley:
I had a really bad experience with this casino. Withdrawing was nothing less than a nightmare as they had me running around and jumping over bars just to withdraw my money. – source: TrustPilot
08-Jan-2021 by Kelly:
I am very disappointed that this casino does not want to give anything but is happy to take all of your money. I have made several deposits and not a single time did I get a good win or any good bonuses. – source: Facebook
24-Oct-2020 by June:
This is a scam casino and everyone should avoid it. They do not give the bonuses they promise on their page and the same people win every time. – source: WhichBingo
08-Oct-2020 by Steve:
Made a deposit of £10 and got my free spins. After using them both I won about £9 which was not so bad until I found out that I had to wager £90 before I was allowed to withdraw them. – source: WhichBingo
23-Sept-2020 by Anne:
Do not waste your time and money on this casino. I regret playing here and wish that I had read the user reviews for this casino before playing. – source: WhichBingo
27-Jul-2020 by Tracey:
I used to like this casino a lot but recently it has been really hard to win anything. I have already closed my account and flushed all of my balance with it. – source: Facebook
Foxy Bingo Review 2022
Foxy Bingo is close to the top of the tree when it comes to bingo casino sites in the UK. It's been around for quite a long time now, and it's seen some big changes during that time. The biggest of all those changes has been its move from ElectraWorks to LC International Limited, which came with a full redesign and relaunch of the website and brand. Is it better or worse for its change of ownership, and does it still deserve to hold such a stellar reputation? You'll find out here.
New Player Welcome Offer
Foxy Bingo is as much an online slots site as it is a bingo site. There are so many online slots and other games here that it's a wonder that LC International Ltd feels that Foxy Games needs to exist at all, but we digress. The site offers a combined bingo and casino bonus as a welcome promotion to entice new players to join Foxy Bingo. In return for depositing and spending £10 on bingo games, newbies at Foxy Bingo get a £40 bingo bonus and 40 free spins to play with on selected Foxy Bingo online slots. Here comes the small print. The initial deposit has to be made using a debit card in order to be considered valid. Players must use the bingo bonus within seven days once it's been granted, and it comes with an x4 wagering requirement. The forty free spins are played at 10p each, and any winnings generated by them are subject to an x10 wagering requirement.
Monthly Promotion
It's fair to assume that with a site as big as Foxy Bingo, there's going to be an attractive VIP reward proposal for players who make Foxy Bingo their new home and stick around for a while. It is, therefore, quite jarring to find out that no such scheme exists. There are ongoing promotions at Foxy Bingo, but for the main part, they're nothing to write home about. The most prominently featured of the ongoing promotions is "Foxy Pinball," which is a free-to-play attraction open to all players who have an active Foxy Bingo account and have made at least one deposit during their time with the site. There are only two types of prizes that might be dished out by the virtual pinball machine; instant cash and free spins for online slots. Prizes are valid for just 24 hours and aren't substantial. The maximum cash win is just £1, and the maximum number of free spins is ten. It's better to think of the pinball game as "a bit of fun" rather than anything substantial.
Loyal players at Foxy Bingo might occasionally receive personalised offers from the site, but there's no way of knowing what these offers might be until you log in and start playing. We suspect that players who spend the most time and money here will receive better promotional offers than those who only play occasionally or conservatively, but there's no way of knowing. Other than that, Foxy Bingo also hosts tournaments (labelled as "Foxy's Showdown"), live quizzes every Tuesday and Thursday, and a "cash-out" feature on bingo that allows you to escape early with a reduced profit if you look likely to win but don't want to take the risk of hanging around to find out.
Foxy Bingo Pros And Cons
The biggest feather in Foxy Bingo's cap is that it's a bingo site that does everything. You don't have to love bingo to play at Foxy Bingo – you can completely ignore the bingo rooms and play slots and game shows instead if you wish. It has just as much to offer in this respect as any of the Foxy Bingo sister sites and somewhat negates the need for Foxy Games to exist at all. It's a pretty site to look at, loads quickly, and offers fast withdrawals so long as you use a compatible payment method.
The other side of the coin with Foxy Bingo is that there's not much in the way of a reward scheme for loyalty, and you might have problems if you need to get an issue resolved through customer services. From poor comprehension of English to dogmatic adherence to scripts, we've heard several customer service nightmare stories about Foxy Bingo. The addition of telephone-based customer support might do a lot to improve this if it's something that LC International Ltd ever wishes to consider.
Featured Slots And Casino Games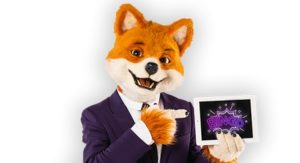 The exclusive bingo rooms are the core of Foxy Bingo's appeal. They were all created and themed specifically for the site, so you won't find them anywhere else. "Forever Foxy," with its large jackpots, is the most popular of the rooms and is a classic 90-ball bingo game, but the "Dirty Gertie" 30-ball game of speed bingo is almost as popular. "Foxy Fab Lab" and "Bingo Beats" also draw big numbers at the site, and with ticket prices that range between 2p and 10p, all of the rooms offer good value. For many players, though, the featured online slots at Foxy Bingo are every bit as important as the bingo rooms. Here's a quick overview of the top slots at Foxy Bingo as of the time of writing. 
Fluffy Favourites: If you need us to explain what Fluffy Favourites is, we guess you must be new around here. The Fluffy Favourites franchise is nothing short of legendary and is the calling card of Eyecon. While few people would have predicted that an online slots game themed around animated cuddly toys would go on to be a roaring success, Fluffy Favourites is one of the five most popular slots games in the entire world. Players don't just enjoy playing this 95% RTP cartoon classic and its "grab a Fluffy" bonus feature – they fall deeply in love with it. 
Shaman's Dream: This is another Eyecon online slots game, which suggests that players at Foxy Bingo have a taste for the Australian developer's style. We're not sure whether the Native American theme of this 95.44% RTP slot is "politically correct," but you can't argue with its popularity. Shaman's Dream has the potential to be very generous straight from the off, with all wins involving a wild symbol doubled in value. Free spins winnings are tripled, so any win that involves a wild symbol during free spins comes in at x6 value. 
White Wizard: The popularity of White Wizard at Foxy Bingo makes it a hat trick for Eyecon. Under normal circumstances, we'd say any slot that offers a combination of 94.94% RTP and high volatility might not be a good bet for anybody looking to walk away with a profit, but it doesn't put thousands of people off the idea of playing the slot every day. Wild symbols in White Wizard are even more powerful than they are in Shaman's Dream, offering triple value on all wins they help to create. Those same wild symbols expand during the free spins feature to make wins a little easier to come by than they often are in the base game. 
In addition to everything we've mentioned above, Foxy Bingo offers Slingo games and special jackpot slots connected to massive progressive prize pots. 
Deposit and Withdrawal Method
We'd stop short of calling the range of accepted payment methods at Foxy Bingo "extensive," but there are enough of them to accommodate everybody. You're out of luck if you use Maestro, but so long as you have a valid Mastercard or Visa debit card, you'll be able to make deposits and withdraw funds within 3-5 business days. That's a little slow by modern standards, so you might be better off using a Paysafe voucher card, PayPal, or a Skrill e-wallet. If you do, you should find that withdrawn funds arrive in your account within 24 hours of a request being raised. The only other option for getting money out of Foxy Bingo is bank transfer, which takes between two and four business days.
Customer Support And License
We don't want to keep repeating ourselves about the standards of customer service at Foxy Bingo, but it's something that a casino site of this size really ought to be doing a lot better with. This problem isn't specific to Foxy Bingo, though – the same weakness exists across all of the Foxy Bingo sister sites. The addition of telephone support would make a massive difference to a lot of players. It's great that Foxy Bingo uses Facebook and Twitter to share the responsibility of providing customer support along with live chat and email, but there's only so much progress you can make if you're constantly being offered cut-and-paste responses.
Foxy Bingo holds a full, valid UK Gambling Commission licence via its parent company LC International Ltd, account number 54743.
Final Verdict
Foxy Bingo looks and feels like precisely what it is – a premier destination for bingo and online slots players in the UK. We have no qualms about the range of casino games that it offers or the fairness of its many high-quality bingo rooms. Our concerns are limited specifically to the poor quality of customer support that it provides and the lack of any meaningful promotions aimed at loyal players. That's what holds us back from giving Foxy Bingo a five-star ranking – but it's as solid as four-star casinos get.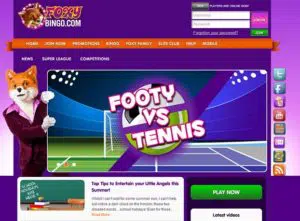 Foxy Bingo Sponsorships
Foxy's Den is where you will find all the news, articles and game reviews written by the Foxy Bingo Casino. This page acts as a live blog of the latest news and events that might transpire in the coming days at this casino website. There is all sorts of information available here from general knowledge about casinos and their history to vital statistics and more. This type of information isn't commonly found on other blog pages of online casinos. All these articles are small, and each page requires at most 5 minutes of reading time which is great for players who are in a hurry.
One of the biggest sponsorships this bingo site landed back in the day was when they sponsored "The Jeremy Kyle Show" on British television. At the time, it was reported as a £1m deal. However, their sponsorship deals didn't stop there. More recently, Foxy Bingo also landed a sponsorship deal for a hit romance TV show called "First Dates" that airs on Channel 4.
Foxy Bingo's recent rise in popularity in the gaming community is thanks in no small part to the marketing strategy applied by the casino. You will find all sorts of ads and commercials about the casino that have distinct themes reminiscent of the casino's website design. Most of the ads feature Mr Foxy himself as a part of the commercial. These ads were televised when they came out, and can now be found on the official YouTube channel of Foxy Bingo.
When it comes to social interactions on the casino's side, the casino is active on various social media platforms where it posts regular news about events and promos that might be happening at the casino. These social media accounts are on Twitter, Facebook, Instagram, and of course YouTube. There doesn't seem to be a lot of exclusive content on the casino's YouTube channel – there are only some adverts. There are also some videos on the Big Bingo Quiz from the casino as well as a live stream of events that happen at the casino website.
Foxy Bingo TV Adverts
The following are some of the commercials or ads from Foxy Bingo that have appeared on television in the UK in the past, and are now available on its YouTube Channel:
2019 – Cash Out Bingo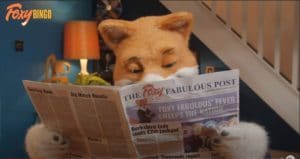 Back in 2019, Foxy Bingo was the first bingo site to introduce a Cash-Out Bingo feature, which many players have grown to love and enjoy. The commercial features Foxy reading the news only to be surprised by the sight of his own face staring back at him from the headlines. The idea is that the creation of the cash-out feature was such a revolutionary idea that it made headlines all over the world. That might not be true, but it certainly shook up the online bingo scene.
2019 – Foxy Fabulous
Foxy Bingo's mascot Mr Foxy has become such a well-known character that he's now a celebrity in his own right. Based on this commercial, it seems that the fame might be going to his head. He's getting the VIP treatment in this short feature, sat in his costume and make-up chair waiting for a stylist to come and make him beautiful for a television appearance. The whole concept gets turned on its head, though, as the message of this commercial is that everybody gets treated as a "fabulous" VIP when they register and play games with Foxy Bingo.
2020 – Summer Just Got Hotter
2020 was indeed a hot summer in the UK, and it was made all the hotter by the announcement of Foxy Bingo's big weekly prize draws. Each week, a lucky player would win £1000 just by playing at Foxy Bingo. They don't even need to have won any games during the week – they only need to have made a deposit and been active during that seven day period. The summer theme is reflected in the commercial, which is fairly basic. There's a party going on, everyone's wearing their most obnoxiously loud summer shirts, and a good time appears to have been had by all. The official "Friends" online slots game got a moment in the spotlight during this commercial, so it must have been an exciting new addition to the casino at the time.
2021 – Everyone's A Winner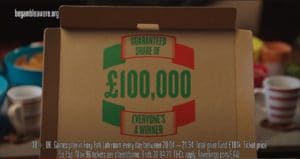 We know that not everyone can be a winner with bingo, online slots, or casino games in general. If everyone won, all of our favourite online casinos would be out of business. With that in mind, what's the meaning behind Foxy Bingo's 2021 "Everyone's A Winner" commercial campaign? The short answer is that Foxy Bingo has introduced a shared prize pot of £100,000, and every player at the casino is guaranteed to win at least a tiny share of it. Some will win more than others, but that's the nature of playing casino games in a nutshell. For reasons best known to themselves, Foxy Bingo decided that the best way to communicate this message would be to print it on the inside of a pizza box. We guess that makes it memorable if nothing else.