Tasty Bingo
Tasty Bingo sister sites include Bingo Street, Angry Bingo, Monkey Bingo, Jingle Bingo, Deep Sea Bingo and Farmyard Bingo.
Tasty Bingo (tastybingo.com) is operated by Broadway Gaming Limited of 16-20 Hospitality House, Cumberland Street South, Dublin, D027 097, Ireland.
Sites like Tasty Bingo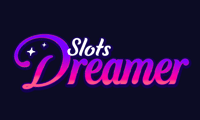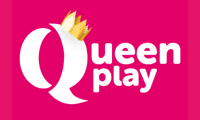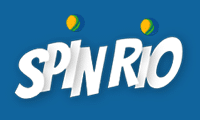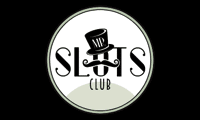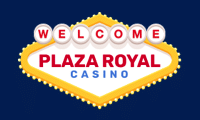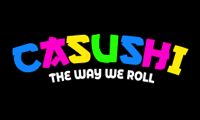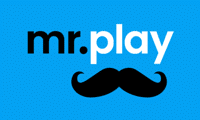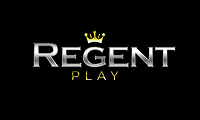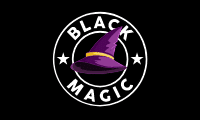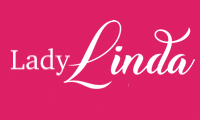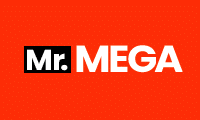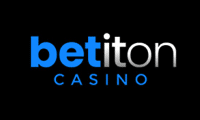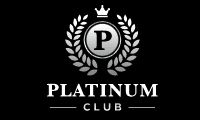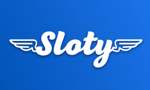 Can Tasty Bingo Be Trusted?

★★★★★
Tasty Bingo is a 3 Star trusted casino, here's why
1. Cookies popup

YES – A message bar at the bottom of the website informs all users about the use of cookies on this casino.

2. Mass Media Adverts

NO – Unfortunately, there are no media-related advertisements available anywhere for this casino.

3. Casino look and feel

OK – This casino has a bit outdated graphics and layout but the buttons are responsive and loading times are fast.

4. Trustpilot Score

N/A – There is no review page on Trustpilot for Tasty Bingo yet.

5. Payment Options

OK – There are only four but mainstream and widely used payment options offered by this casino, which are PayPal, MasterCard, Giropay, and Visa.

6. Help Options

GOOD – The support team on this casino can be reached through email, live chat, and phone.

7. Operator country

TRUSTED – Tasty Bingo is a Broadway bingo site. The parent company is based in Ireland and so is trusted.

8. UKGC Records

GREAT – This casino owns an active license by the UKGC with LN: 39028, and there are no sanctions on its record.

9. Key Bonus Terms

FANTASTIC – Players on this casino must wager their deposited amounts 2 times only.

10. Slot Developers

GOOD – The slot games on this casino have been developed by a good few software developers, such as IGT, Microgaming, NetEnt.

Overall SCORE >

★★★

★★ – 3/5 Stars
Tasty Bingo is trustable
What are players saying about Tasty Bingo?
Here are our condensed / readers digest summaries of recent player reviews of Tasty Bingo.
23-Mar-2017 by Linda:
Recently joined this casino, I really liked their bonus offers as they were frequent. The welcome bonus was a nice addition from them. The depositing process was also quick. – source: WhichBingo
21-Aug-2013 by Andy:
Tasty bingo was a great experience and I also won alot here. Their gaming collection was awesome and the rewards were instant. – source: WhichBingo
20-Aug-2013 by Tony:
The site was attractive and the games were cross-platform. Offered alot of promotional offers which was great, withdrawals were also super fast at this casino. – source: WhichBingo
20-Aug-2013 by David:
Write the date, name and condensed review – source: WhichBingo
18-Aug-2013 by Beckham:
Really enjoyed my time at this casino as their bonus offers were excellent. Methods of depositing were optional, will be back here with friends. – source: WhichBingo
14-Aug-2013 by William:
Experience at this casino was average as their wager rules were not to the point, although slot machines were impressive and support service was very skilled. – source: WhichBingo
21-Jun-2013 by Nathan:
Bonuses were good but didn't offer any depositing bonus which they mentioned earlier. The site was a complete failure and was crashing every 2 minutes. – source: WhichBingo
05-May-2013 by Kenedy:
Joined this casino last week, I have won huge here but sometimes games were lagging alot. At this point, their technical team was a total joke and was not available on calls. – source: WhichBingo
26-Apr-2013 by Megan:
Played some games at this casino and also won. Their wagering policy was understandable and they also provided various methods for depositing and payouts. – source: WhichBingo
06-May-0217 by Shawn:
The website was better than other casino's but games didn't attract me at all. Fewer chances of winning were are imbued on this site, and the customer service needs more upgradations. – source: WhichBingo
Tasty Bingo Review
You'd be wrong in assuming that the only things this casino has are bingo and food because there's a lot more cooking here than what meets the eye. The logo and design however have a proclivity for the connoisseurs, with the promise of big wins as the menu special.
Does the casino give players the luxury as taste as their name implies, or is it like one of those shabby hotels that offer tasteless dishes in the face of their customers? Well, time to find out now!
Welcome Bonuses
If you're new to this casino then you can avail of the 200% Welcome Bingo bonus at the site. This means if your 1st deposit is £10 then you will receive £40 in your gaming account, you can only receive up to £210 using this offer and if you want to withdraw your winnings then you will have to fulfil the tiny 2x playthrough requirements.
Ongoing Offers
There are a few promotions waiting for you after you regularly start playing at this casino, one of them is the Wheel of Wins offer, another one is the Mystery Jackpot where, as the casino says you can play to get a 'Shocking Win'. There are daily cashback and reward wins as well.
Top Games
Bingo is the main focus of this casino, so you will see a lot of promoted bingo titles at the site like 5 Line, 75 Ball, and 90 Ball bingo titles. The casino game titles may not be as many as there are at other casinos; however, those titles that are present, are of a very high standard. Games such as SuperNova, Keno Cup 2010, and more.
There are scratch cards, progressive jackpots, table games, slot games, and much more on offer here, meaning that it will be very difficult for you to get bored here. However, there isn't a live casino at this site which is a point to keep in mind while joining this site.
Customer Services
In order to contact the casinos' support staff to inquire about something or get a question answered, you will have to use one of two available options. The options being Live Chat and Email. Live chat can be instant but due to limited active hours, you may have to wait to get in touch with an agent.
Tasty bingo operates under the licenses from the UKGC and GGC. The casino is owned and primarily operated by the Broadway Gaming Limited . The casino is also audited by eCogra and has been certified safe and secure.
Payment Options
When it comes to taking cash in and out of the casino, you can do so by using one of the supported methods, the list of these methods isn't short but there aren't a lot of options either. Some of the payment options include PayPal, Master Card, Visa, and more.
Withdrawal times are short with an average monthly withdrawal limit, so players are set on this section in terms of quality and pacing of cash out methods.
Conclusion
To answer the previous question, the casino isn't too posh, and it isn't bad either, it lies somewhere in the middle. There are some greats about the casino; however, there some things that are not so great. Whether you like this casino or not depends on your taste. But nonetheless, it is quite a compelling casino.
About Tasty Bingo and Broadway Gaming Limited
Tasty Bingo is a food-themed bingo site that was established in 2010. It is under Broadway Gaming Limited management and is part of its huge portfolio of bingo and casino sites. The site has quite a unique theme – some may say it is cute and aesthetically pleasing, whereas others may think it looks old and outdated. The logo for this site is a chocolate-covered strawberry, that appears in the tab and throughout the site. Instead of the usual roster of games, the site first promotes three sections of the site, the shop, the wheel of wins, and the first time deposit bonus.
Broadway Gaming has licenses from the Gibraltar Gaming Authority as well as the UK Gambling Commission, meaning this site is covered by these licenses too. As well as Broadway Gaming's biggest brands such as Bingo Stree and Angry Bingo, they also own a huge portfolio of other bingo and casino sites. As well as Tasty Bingo, they also own Wink Bingo, Moon Games, Vegas Spins, and so many more – too many to list here. Broadway Gaming is one of the biggest companies within the gambling industry and have a huge profile when it comes to these sites.
Other than the unique theme, Tasty Bingo offer something else that makes them stand out from the crowd. With every £10 spent on Tasty Bingo's games, the player will receive one rewards coin. These coins can be saved up and spent in their shop. It is unknown what you can buy in this shop, as you need an account to go any further, but imaginably it will be something along the lines of free spins, or in-game redeemable prizes. This makes Tasty Bingo stand out from its competitors as it has more of an incentive to come back and keep spending. As the site puts it, it is rewarding yourself for playing.
Also, something to point out, the Wheel of Wins promotion is advertised on the main home page, but after clicking on its link, it says the game will expire in January 2021 (which has passed at the time of writing). This might mean that this site has not been updated in over a year, and it is falsely advertising a promotion that is no longer available. This does not bode well for Tasty Bingo, as it proves that it is outdated and is not being regularly monitored and updated.
Tasty Bingo advertising and sponsorships
There are multiple adverts to be found for Tasty Bingo, but unfortunately, they are all years old and very outdated. Two of the adverts for Tasty Bingo that can be found online and on YouTube are from 2010 and 2014. These adverts can be found on a Tasty Bingo YouTube channel, but its most recent activity was quite some time ago. These adverts have an older look to them, and they cannot be passed off as new or modern, so they have passed their time and done their job. However, with them being TV ads, they will have done a great job at promoting the site to new players. The adverts were also very appropriately linked to the Tasty theme of the bingo site.
The two adverts are themed perfectly around the Tasty Bingo site, with the earlier 2010 adv showing a man mixing up all of the 'bingo ingredients' to make the final Tasty Bingo. The advert is cheesy and outdated but it was perfect for the audience at the time. It shows a crowd of women gathered around his 'cooking' station all very excited about Tasty Bingo. The newer advert is set in a restaurant this time, with the waiter showing the 'menu' which is actually just the different games and promotions that can be found on Tasty Bingo. Both of these adverts are very clearly targeted towards a female or feminine audience, with the 2014 advert even beginning with the male waiter saying "Ladies!" as he approaches his customers. More often, Bingo sites in particular are targeted at women rather than men, and although this site is not obviously feminine, the adverts prove that their target audience definitely is.
Back in 2010, when Tasty Bingo were just starting out, they were the sponsors for ITV 2 Daytime, where short promotional clips were played in between the main adverts of the channel. There are a handful of these clips that can now be found on YouTube, that were short and sweet, featuring two cute strawberries as the mascot for the site. You can see they carried on the cute strawberry theme even today over on their site. Also, on their YouTube channel you can find a series of cooking videos that were part of this ITV 2 sponsorship deal, featuring stars like Gino D'Acampo. This sponsorships deal will have introduced a lot of new players to the site and will have definitely put them on the market for their big entrance into the gaming industry.
Tasty Bingo on social media
Over on Facebook, Tasty Bingo have a page with over 4,000 followers, where they are currently active. All of their most recent posts, however, have been updates regarding the site's maintenance. They use their Facebook platform to inform their players of any technical difficulties that are currently occurring on the site, as well as updates on when it is back up and running. This is definitely a helpful way to communicate to their players whenever they are experiencing difficulties with the site, but this is mostly all of what their Facebook content consists of. There have been some safer gambling awareness posts shared, but other than this, there is not much interactive content for their players to interact with. This would be a helpful way to engage their players and not lose them to their competitors. But, since they have been active recently, this shows that the site has not been forgotten about, and in the future we may see updates and changes come about.
Tasty Bingo Sister Sites 2022
High Life Bingo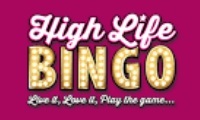 High Life Bingo was introduced in 2014 by 888 UK Limited that already supported secured payment options in EntroPay, Pay By Phone, Wire Transfer, PayPal and more. A high life feeling is shared in the online casino with spotlights and skyscrapers graphic designs revolving around High Life Bingo. The interface of this Tasty Bingo sister site also welcomes new players with only a minimum deposit of £5 to a maximum bonus of £50 and an addition of 50 spins.
High Life Bingo introduced a VIP program titled Diamond Club that benefits loyal players to expand their playing capacity and rewards, so players that have been betting on their games for some time get to achieve perks that aren't available to every player, making them feel special while also bombarding them with loyalty gifts.
Ted Bingo
The award-winning Ted Bingo of WhichBingo 2017 is operated by 888 UK Limited and was established in 2016, the design of Ted Bingo resembles a loving dapper James Bond-style teddy bear that cares and protects the players from any harm and gives the comfort of motivation in achieving bigger rewards. The payment methods of Ted Bingo are normally PayPal, EntroPay and Apple Pay for a more mobile-friendly experience on the transaction to start winning.
Ted Bingo created a good start on their release date in 2016 which held and encouraged players to vote for Ted Bingo to be the best bingo site in the year 2017. The first minimum deposit of Ted Bingo gives out a bonus of 500% more on £10 that will increase to £50 to start playing with an addition of 10 free spins each deposit.
Frozen Bingo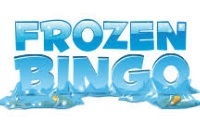 Frozen Bingo promotes a cool atmosphere and chilling experience with freezing contents for more players, the site was established in 2015 by 888 UK Limited promoting a cool breeze of playing style. Frozen Bingo welcomes new players with a minimum deposit of £10 to grab as many as 120 bingo tickets which are now then designated in a few exclusive rooms only, the usual payment methods for this site like Tasty Bingo are PayPal, PaySafe and EntroPay with a just a minimum deposit of £5 to start playing.
Giant Bingo
Giant Bingo is all about being big in every promotion with massive rewards being highlighted. Giant Bingo is themed with big things like giant rocks, giant mountains or bigger. Giant Bingo is introduced in 2015 and operated by 888 UK Limited with the best game providers and software like Dragonfish and NetEnt supported by payment options in PayPal, Apple Pay or simply pay with credit or debit card. The welcome offer of Giant Bingo for new players is a minimum deposit of £10 a chance to get 120 bingo tickets that can be played in 4 different rooms limited to 30 tickets of gameplay each room and a possibility to win the biggest jackpot on an early signing period.
Deep Sea Bingo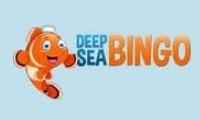 The underwater-themed Deep Sea explores the treasures of a vast and deep-sea life, and on this last entity of our list of sites like Tasty Bingo, Deep Sea bingo simply promotes intense gameplay of how deep can a player go to reach the hidden treasures of the online casino. Deep Sea is owned by 888 UK Limited and was established in 2016 with game providers like Dragonfish, Microgaming and more. The welcome offer of the site for new players is just a minimum deposit of £10 and a chance to win a 100% bingo bonus to a maximum of £50 with the help of payment options like Paypal, PaySafe, Wire Transfer and Credit/Debit Cards.
Bingo Street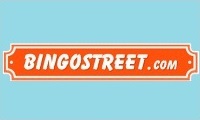 Angry Bingo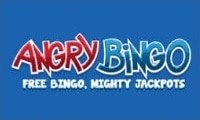 Monkey Bingo
Jingle Bingo
Deep Sea Bingo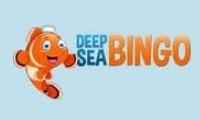 Farmyard Bingo