Magic Win Casino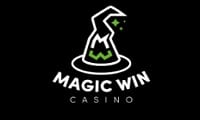 Magic Win sister sites include Love Casino, Golden Lion, Big Wins, Winner Casino, Superb Bet, Golden Genie, Ocean Breeze Casino, Galaxy Spins and more.
Magic Win (magicwin1.bet) is operated by Mad Entritanment DS DV, which is based in Curacao.
Sites like Magic Win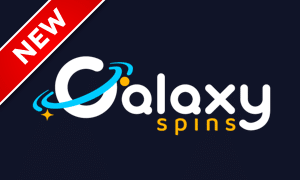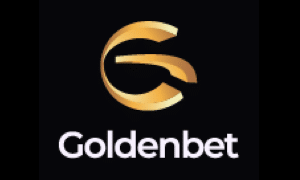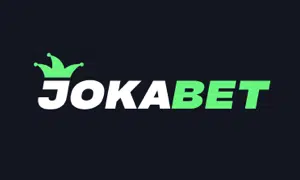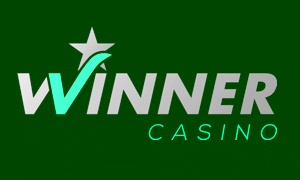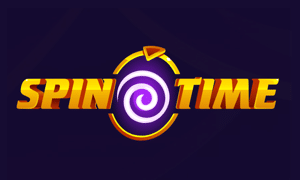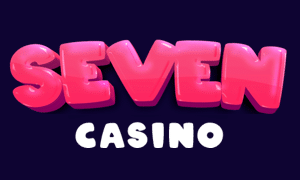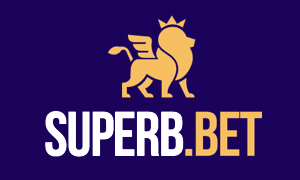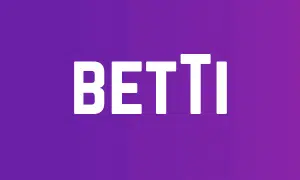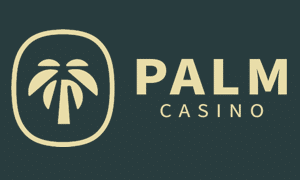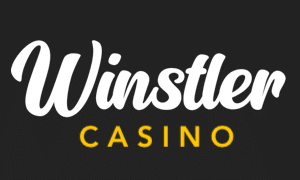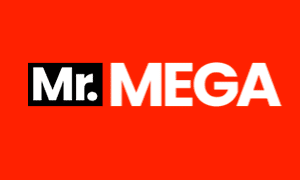 Magic Win Sister Sites
MAGIC WIN IS NOT COVERED BY A UK GAMBLING COMMISSION LICENCE.
Run by the distinctively named Mad Entritanment DS DV, the sister sites of Magic Win are part of a casino network with its main office in Curacao and affiliations to a company in Greece. Gathering detailed and reliable information about operators based in Curacao can be quite tricky. Therefore, although we have done our best to compile a comprehensive list of Magic Win sister sites, there might be omissions.
It's a common trait among Curacao-based gaming sites not to hold a licence from the UK Gambling Commission. This doesn't automatically make these platforms risky, but it does mean that you should proceed with caution. If you encounter any problems while playing, you will have considerably fewer legal safeguards than you would on a UKGC-licensed site. With that in mind, let's check out the top Magic Win sister sites.
Superb Bet
Superb Bet, as its name implies, aims to be an exceptional venue for placing bets, particularly in the field of sports betting. While other Magic Win sister sites may also share this focus on sports betting, the focus on the activity at Superb Bet is particularly sharp. However, that's not to say that sports betting is the only thing to do at Superb Bet. The casino hasn't been neglected; a welcome bonus reaching up to £1000 is available for newcomers. One of the key areas where Superb Bet could improve is in its visual appeal. In contrast to the attractive or otherwise delightful themes found at most of the other Magic Win sister sites on this casino network, Superb Bet's design could be considered somewhat lacklustre. It's unfortunate, given that the range of offerings is comparable to what you'd find on the rest of the platform. It's a solid option, but it's not the best on this network for our money.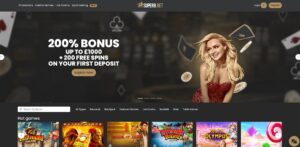 Winner Casino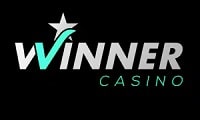 Winner Casino distinguishes itself as an atypical choice among the Magic Win sister sites. Its URL includes a "1," indicating that this is a second iteration of an earlier casino—a situation that mirrors Magic Win itself. While the precise details surrounding the closure of the original version remain unconfirmed, internet hearsay suggests it ran into operational difficulties and may have halted payouts to players. If these rumours are accurate, they cast a veil of scepticism over the integrity of this newer version of Winner Casino. When assessed purely on its features, Winner Casino doesn't bring anything extraordinarily different to the table compared to its various peers on the Mad Entritanment platform. Like many other Magic Win sister sites, it offers a substantial welcome bonus and incorporates a sportsbook, but it doesn't do anything that they don't. Given these factors, along with the alleged but unconfirmed customer service issues, it might be advisable to explore other options within the network.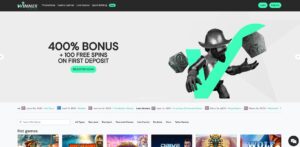 Ocean Breeze Casino
Ocean Breeze Casino clearly embodies the signature design elements common to the Magic Win sister sites, a consistency that can be attributed to their parent company, Mad Entritanment. As template-based designs go, this is a surprisingly attractive one. While some might view such designs as lacking innovation, it's interesting to note that many UKGC-licensed casinos, despite also using templates, often lack the visual charm seen in Mad Entritanment's projects. However, this stylistic uniformity does risk making the user experience somewhat repetitive when exploring multiple Magic Win sister sites. Despite this visual commonality, there's a significant divergence in terms of promotional offers. For example, Ocean Breeze Casino turns heads with its hefty welcome bonus, potentially reaching up to £6,000 for those who fully leverage their initial deposits. This substantial incentive is likely to draw in players willing to invest more. Even if Ocean Breeze Casino doesn't set new standards in the online casino industry, its promotional initiatives are undeniably alluring.
Big Wins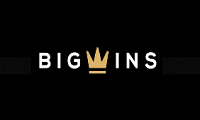 Trying to ascertain which was the first to launch among the Magic Win sister sites is a problematic affair, owing to their somewhat transient nature online. However, the prevailing view suggests that Big Wins has been around the longest, making it a sort of standard-bearer for the network. While it's unclear whether the owners regard Big Wins as their flagship casino, the lavish welcome bonuses imply it's a key focus for them. New players at Big Wins can reap substantial financial rewards through the generous welcome bonuses, but this requires significant initial investment. Despite excelling in the allure of its welcome offers, Big Wins noticeably lacks in sustaining player engagement through additional promotions. This shortfall is not unique to Big Wins and could be attributed to other casinos within the Magic Win sister sites network as well. This gap in ongoing promotional strategies, especially given the strength of the initial offers to lure new players, remains a perplexing shortcoming.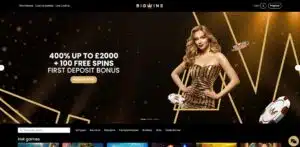 Love Casino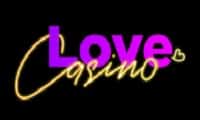 Some themes in iGaming are much more prevalent than others. There are probably more than a thousand Irish-themed online casinos out there, for example, but you'll find very few options that use the same romantic theme as Love Casino. From a visual standpoint, this is a casino that grabs your attention a lot more than most of the other Magic Win sister sites. There's more to Love Casino than just its good looks, though. With a total combined value of ten thousand pounds (yes, £10,000), the welcome promotion at Love Casino is among the largest we've ever seen. The wagering requirements that come with the promotion spoil the fun a little bit, but not to the point where it loses all value. The only thing missing from Love Casino compared to most of the Magic Win sister sites is the sportsbook – this is a slots and live casino site. It's not for you if you're looking for sports betting, but for everything else, it might be the pick of the bunch.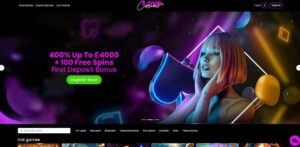 Magic Win Review 2023
It's Halloween all year round at Magic Win, which sometimes goes by the longer and more formal title of Magic Win Casino. The witch's hat logo is a dead giveaway that this is a casino that takes inspiration from the dark side of magic rather than the light side, and that gloomy theme is consistent across the whole casino website. From monster-themed slots to Day of the Dead decor, Magic Win might be one for the goths among you. More important than what the casino looks like, though, is how it plays – and you can find out how it plays by reading this review.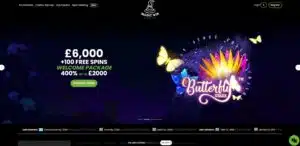 Magic Win Welcome Promotions
The total amount of bonus cash available to new players at Magic Win is £6000, but you'll have to do a lot of spending to get the full amount, and you'll also have to wait a while, as the promotion distributes the cash over five deposits. First deposits at Magic Win are met with a massive 400% boost up to a maximum of £2000, after which there's a 200% boost up to £1000 on deposit two and 150% up to £1000 on deposit three. The promotion then tails off with a pair of 100% matched deposits up to £1000 on deposits four and five. One hundred free spins are also dished out with deposit one, followed by fifty on deposit two and twenty-five on deposit three. Sadly, the bonus cash is more than a little sticky because of the x50 wagering requirement that it's all hooked up to.
Other Promotions
Magic Win appears to exhaust its promotional energy on the initial sign-up bonuses, offering little in the way of subsequent rewards. This diverges from the typical practice of Curacao-based casinos, which are generally awash with ongoing promotions. Some of the Magic Wins sister sites sometimes run wager-based prize pool competitions, but we can't see any evidence that this has ever happened at Magic Win. In the promotional stakes, it wouldn't be unreasonable to suggest that Magic Win is weaker than the true top casinos on the Mad Entritanment DS DV platform.
Pros and Cons of Magic Win
Pros:
One of the most significant selling points for Magic Win is undoubtedly its generous welcome bonus. Offering up to £6,000 for new players is a standout feature, even when compared to the other casinos under the Mad Entritanment umbrella, most of which are known for their hefty sign-up promotions. Additionally, Magic Win provides round-the-clock customer support via its live chat feature, enhancing the user experience.
Cons:
Although the welcome bonus amount is eye-catching, the accompanying x50 wagering requirement lessens its appeal, as it diminishes the likelihood of players being able to withdraw any winnings derived from these bonuses. Another glaring issue is the absence of a UK Gambling Commission licence, which raises concerns about the casino's regulatory oversight and the protections available to players.
Top Games at Magic Win
Magic Win has recently spawned a sportsbook to go with its casino offerings, bringing it in line with most of the Magic Win sister sites. For now, though, the sportsbook isn't at the core of the casino's appeal. This is a site that's best known for its slots, the most popular of which can be found about halfway down its homepage. Here are the top contenders as of the time of our visit to write this review.
Great Rhino Megaways is a high-volatility slot game developed by Pragmatic Play. It's their first venture into the Megaways genre, and they've chosen to revamp one of their older slots, Great Rhino. The game features six regular reels, 2-7 regular rows, and a horizontal top reel that adds an extra row to reels 2 to 5, offering up to 200,704 ways to win. The game has an RTP of 95.59% and a maximum win potential of 20,000 times your stake. The game also offers an Ante Bet feature that doubles your chances of triggering the free spins round. The free spins round comes with a progressive multiplier, and you can place bets between 20p and £100 per spin.
Unearth hidden treasures in the depths of an ancient temple with Temple Tumble by Relax Gaming. With an RTP of 96.25% and high volatility, this slot game offers an adventurous experience. The game features a 6×6 grid and employs the Megaways mechanic, offering up to 46,656 ways to win. The cascading reels add a dynamic touch as winning combinations explode to make room for new symbols. The game's standout feature is its free spins round, where you can choose from three different modes, each with its own volatility and rewards. The maximum win potential is a staggering 7,767 times your stake, making it a high-risk, high-reward affair.
Step into the mystical world of Madame Destiny Megaways, another high-volatility slot by Pragmatic Play. With an RTP that ranges from 94.63% to 96.67%, this game offers a fortune-telling experience like no other. The game boasts six reels and up to 200,704 win ways, ensuring a plethora of opportunities to win. The 2x multiplier wilds and a bonus round with a fixed multiplier up to 25x add layers of excitement. The maximum win is 5,000 times your stake, making it a risky but potentially rewarding venture. The Ante Bet feature doubles your chances of triggering free spins but at a cost of 25% more per spin. A game for those who dare to peer into the crystal ball!
Withdrawal Processing & Support
The casino gives players a smaller-than-expected variety of withdrawal options to choose from, each with its own set of features. First off, you can opt for a traditional bank transfer. There are no fees attached, and the processing time ranges from 24 to 48 hours. The minimum amount you can withdraw is £100, while the maximum is capped at £5,000. If you're into cryptocurrencies, Bitcoin is also an option with the same fee structure, processing time, and transaction limits. Coinspaid offers another bank transfer method, again with no fees, a 24 to 48-hour processing window, and the same transaction limits. Lastly, there's PIX, which is also a bank transfer option with identical terms. The weird thing is that the casino doesn't allow withdrawals to debit cards or any e-wallets, which is restrictive.
Customer Services & Licensing
At Magic Win, customer assistance is primarily facilitated through a live chat feature, which is advertised to be accessible 24/7. For those who don't mind a delay in receiving a response, email support is also available via [email protected]. The small print on Magic Win's homepage indicates that the casino is regulated under 'Master Licences' granted by Curacao authorities and managed by its operator, Mad Entritanment DS DV. However, it's worth noting that licences issued by Curacao are often met with scepticism due to the regulatory body's perceived lack of diligence in addressing issues with disreputable operators.
Magic Win – The Verdict
When it comes to visual appeal and generosity, Magic Win stands out from its sister sites. The welcome bonus is undeniably substantial, and although the wagering requirements are on the higher side, they don't completely overshadow the promotional value. The recent addition of sports betting to the platform has also gone some way to enhancing its appeal. Our primary concern with Magic Win, however, stems from it being regulated in Curacao, which inevitably brings a certain degree of risk. Additionally, the inability to process withdrawals through a debit card is a peculiar limitation that could be a deal-breaker for some players.
What are players saying about Magic Win?
Here are our condensed / readers digest summaries of recent player reviews of Magic Win.
28-Aug-2023 by Jajshs:
I won £1200 and tried to withdraw it. They kept changing the time frame for the withdrawal, from 7 working days to 21. It's been a month and I haven't received anything. It's clear they're scamming people. – source: Trustpilot
23-Aug-2023 by Patrick:
I deposited £1.5k and won £4.5k. I've been waiting for over three months for my £3k withdrawal. Customer support is useless, and emails go unanswered. This casino is a scam. – source: Trustpilot
14-Aug-2023 by Steven:
I've been waiting for over five months for a £100 withdrawal. They keep giving technical excuses, and I think this site is a front for a criminal organisation. – source: Trustpilot
8-Aug-2023 by Kirstie:
They let me sign up and play even though I'm under Gamstop. The bonuses are rubbish, and I hardly win anything. All my emails are ignored. – source: Trustpilot
7-Aug-2023 by Anonymous:
This site is a complete waste of time and money. They block your account when you try to withdraw winnings. – source: Trustpilot
2-Sept-2023 by Fletch:
I made a £700 withdrawal, and it's been 21 working days with no money. They've even changed my date of birth in my profile. I've raised a dispute with my bank. – source: Trustpilot
2-Aug-2023 by Csongorgsm:
My account is fully verified, but they're refusing to pay out after a month. Customer service just tells you to be patient and then cuts you off. – source: Trustpilot
18-Aug-2023 by Laura:
I've been waiting for a £300 payout for three months. Customer service is rude and unhelpful. They keep lying about the status of my withdrawal. – source: Trustpilot
1-Aug-2023 by Jacky:
I've been waiting for four months for a £150 withdrawal. They've stopped responding to emails, and I think I've been blocked on live chats. – source: Trustpilot
30-Jul-2023 by Daniel:
Their customer service is terrible. They disconnected the chat when I asked about their marketing practices. They don't comply with data laws and aren't regulated by any serious authority. – source: Trustpilot