Love Casino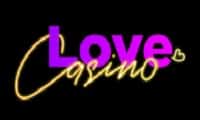 Love Casino sister sites include Superb Bet, Spicy Jackpots, Galaxy Spins, Ocean Breeze Casino, Big Wins, Winner Casino, Golden Lion and more.
Love Casino (lovecasino1.com) is operated by Mad Entritanment DS DV, which is based in Curacao.
Sites like Love Casino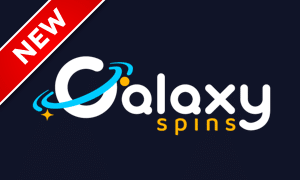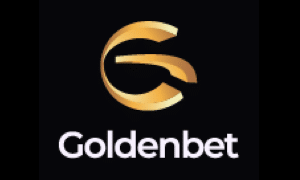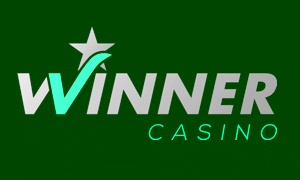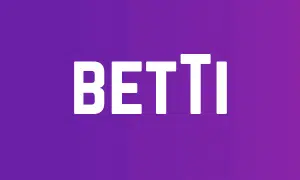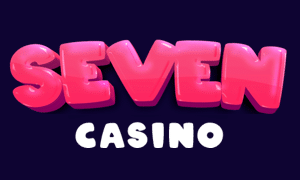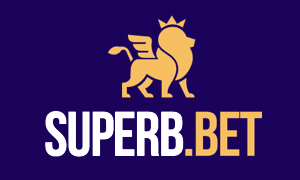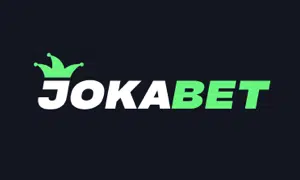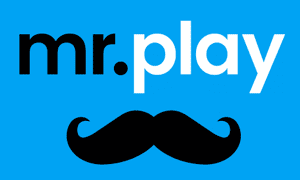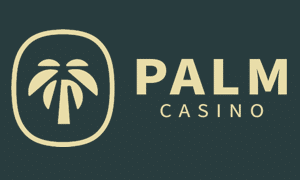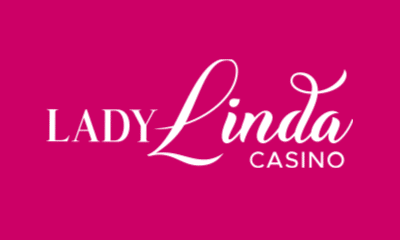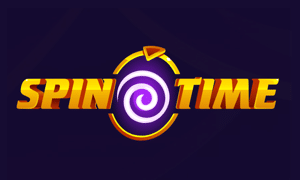 Love Casino Sister Sites
LOVE CASINO IS NOT COVERED BY A UK GAMBLING COMMISSION LICENCE.
Operated by the uniquely named Mad Entritanment DS DV, the Love Casino sister sites belong to a casino network headquartered in Curacao and linked to a Greek-based company. Due to the elusive nature of Curacao-based operators, acquiring comprehensive and accurate data about them can be challenging. Thus, while we've endeavoured to present a complete list of Love Casino sister sites, the information might not be entirely foolproof, and additional sites could exist.
As is often the case with casinos operating out of Curacao, none of the Love Casino sister sites hold a UK Gambling Commission licence. While this doesn't outright indicate that these sites are unsafe, it's essential to remember that you're playing at your own risk. Should any issues arise, you'll have significantly fewer protections and legal options compared to gaming on a UKGC-regulated platform.
Spicy Jackpots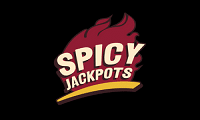 As a member of the Mad Entritanment platform, Spicy Jackpots shares obvious similarities with its Love Casino sister sites. However, even a brief exploration of the site uncovers a greater depth compared to many of its counterparts. While a few Love Casino sister sites include a sportsbook, Spicy Jackpots makes this a focal point. This is evident from the first large banner promotion on the homepage, featuring England football star Declan Rice, thereby establishing football betting as a key offering. As you might well already have guessed from its name, though, Spicy Jackpots isn't solely devoted to sports betting. The site places a strong focus on slot games, making it a haven for slot enthusiasts. A special section on the homepage keeps players informed about upcoming tournaments, which boast considerable prize pools to incentivise regular engagement. In terms of versatility among the Love Casino sister sites, Spicy Jackpots could very well take the crown.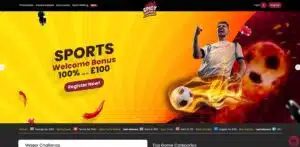 Winner Casino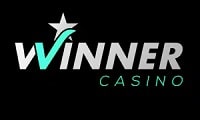 Winner Casino stands out as a somewhat unconventional option among the Love Casino sister sites. For a start, its current URL features a "1," pointing to it as the second version of a previously existing casino. That's something it has in common with Love Casino. While the exact reasons for the original site's closure are not certain, there are rumours suggesting that the first iteration encountered issues and ceased paying out to players. If true, this casts a shadow of doubt over the credibility of this newer version. When evaluated on its offerings, Winner Casino doesn't appear to provide anything exceptionally different from other casinos on the Mad Entritanment platform. It offers a large welcome bonus, which is common across many of the Love Casino sister sites. It also features a sportsbook, but this is hardly a unique attribute within the network either. Given these factors, and considering the potential customer service issues—though unconfirmed—it might be more prudent to opt for another casino within the same network.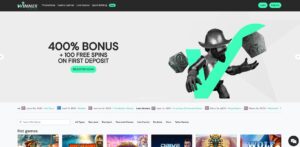 Ocean Breeze Casino
The characteristic design that defines the Love Casino sister sites is readily apparent in Ocean Breeze Casino. A substantial degree of uniformity pervades the aesthetic of these platforms, a result of the design blueprint employed by the Curacao-based network company, Mad Entritanment. While the use of a template-based design might suggest a lack of originality, it's worth noting that many casinos registered with the UK Gambling Commission which also use templates, often fail to match the visual appeal of Mad Entritanment's creations. However, this uniformity can engender a sense of monotony when navigating through multiple sister sites. Despite the consistent visual elements, these casinos offer a wide range of promotions and incentives, effectively differentiating themselves. Ocean Breeze Casino, for instance, grabs immediate attention with its substantial welcome bonus, offering up to £6,000 for those willing and able to maximise their initial contributions. Such a substantial promotion is bound to attract players with deeper pockets. Although Ocean Breeze Casino may not break new ground in the realm of online casinos, its promotional schemes are certainly compelling.
Golden Lion
Is it a universally accepted fact that casinos and betting sites featuring charming animal mascots are more successful than their mascot-less counterparts? Not quite. While this isn't a guaranteed formula for success, it often seems to be the case. Golden Lion, with its appealing lion mascot, is no exception to this trend, despite not being unique in its choice of animal. What sets Golden Lion apart are its attractive design and exceptional player incentives, including a 400% matched deposit welcome offer that outclasses many bonuses found on Love Casino sister sites. However, the generous welcome package is not the sole feature that makes Golden Lion shine among its peers. The inclusion of a sportsbook is another crucial factor that elevates its status within the Love Casino sister sites network. Although it's common to find around 1,200 slots and numerous live casino games across the network, the presence of a sportsbook can often be the deciding factor in distinguishing the top performers from the merely average. In this regard, Golden Lion excels, solidifying its position as one of the network's standout platforms.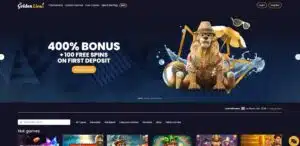 Big Wins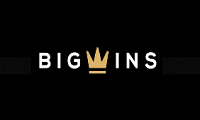 Determining which casino was the pioneer among the Love Casino sister sites is a bit of a mystery, given their propensity to appear and disappear unpredictably. Nevertheless, conventional wisdom suggests that Big Wins has the longest-standing online presence, making it something of a flagship for this network of casinos. While we can't say for certain if the operator considers Big Wins its crown jewel, the substantial welcome bonuses on offer suggest that the casino is a high-priority project for them. Here, the sky's the limit when it comes to the welcome bonuses; you need to spend big to win big, but the opportunity is certainly available. However, where Big Wins falls short is in its follow-through. The casino excels at attracting new players with its eye-catching initial offers, but it lacks a comprehensive promotional strategy to keep existing players engaged. This is a criticism that could be extended to many of the Love Casino sister sites, and it's a puzzling oversight. With such a strong initial push to attract new players, it's somewhat baffling that the momentum isn't maintained with ongoing promotions for loyal customers.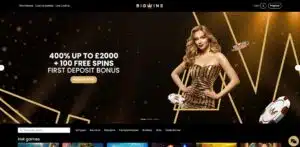 Superb Bet
The clue is in the name with Superb Bet – it's a casino and iGaming platform that sees itself as a superb place to come betting. The emphasis is very much on "betting" rather than gambling, by the way – there's more focus at Superb Bet on the sportsbook than there is on its many casino options. It isn't the only one of the Love Casino sister sites to have this focus, but those which do tend to stand out more than those which don't. With a potential welcome bonus of up to £1000 available for new players, it can't be said that casino players have been sidelined at the expense of sports bettors. If Superb Bet falls down anywhere, it's in its design. While nearly all of the other Love Casino sister sites have entertaining or engaging themes, Superb Bet might be guilty of being just a little too plain. That's a shame because the content here is as good as it is anywhere else on the platform.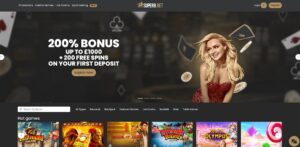 Love Casino Review 2023
Love Casino is yet to make a mark on the online casino world in the same way that, for example, Ocean Breeze Casino has. Several of the Love Casino sister sites are significantly more popular than Love Casino, but that alone isn't a reason to overlook this romance-themed iGaming option. The theme alone makes it an unconventional casino site, and its unusual visuals make it a casino that's easy on the eye. Is it as fun to play with as it is to look at? Let's find out.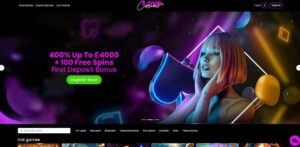 Love Casino Welcome Promotions
Here's the headline:- There's up to ten thousand pounds of bonus cash available to new players at Love Casino. That's a colossal amount of money, but you'll have to part with nearly as much of your own money if you want to take full advantage of it. The bonus cash is divided across the first five deposits a newcomer makes with the casino, beginning with a massive 400% boost up to a maximum of £4000 with deposit one. Second deposits are matched at 200% up to £2000, and the same incentive applies to third deposits. Deposits four and five are both matched at 100% up to £1000 to bring up the full tally. Each deposit is also accompanied by one hundred free spins. All of this is good news. The bad news is that the wagering requirement attached to each of these bonuses is x50, which makes them very sticky.
Other Promotions
Love Casino uses all of its promotional goodwill up on its sign-up bonuses. Once they're gone, there's very little else to claim from the casino. That's quite unusual for Curacao-based casinos, which are often piled high with promotions, but the Love Casino sister sites don't follow the crowd. From time to time, though, you'll see Love Casino offer a "wager challenge" with a prize pool attached to it. It's a simple case of rewarding players who place the highest wagers during the qualifying period by giving them cash rewards – a simple case of spending money to win money. It's thought that the same wagering requirement that applies to the welcome bonus also applies to this promotion, but the casino isn't clear on this point.
Pros and Cons of Love Casino
Pros:
We have to list the welcome promotion as one of the pros of Love Casino. You won't find very many other casinos out there offering £10,000 to new players. The offer stands out even among the Love Casino sister sites, almost all of which offer big sign-up incentives. The casino also offers 24/7 customer support through its live chat service.
Cons:
While the amount of money on the table as part of the welcome promotion is impressive, the wagering requirements attached to them aren't customer-friendly. An x50 wagering requirement significantly reduces the chances of any player being able to withdraw anything from the bonuses. The biggest problem at Love Casino, though, is the fact that it isn't covered by a UK Gambling Commission licence.
Top Games at Love Casino
Unusually for a Mad Entritanment casino, Love Casino doesn't offer sports betting. This is an iGaming site focused squarely on casino games and slots. You'll always find the top slots at Love Casino listed in a row about halfway down the homepage beneath the enormous promotional banners. They change from time to time depending on what's hot and what's not, but the following games were hot at the time of our visit to the casino.
Unlock the secrets of ancient Egypt with Book of Sun: Multi Chance, a high-volatility slot by 3 Oaks. The game features a 5×3 layout with ten betways and an RTP of 95.4%. The maximum win potential is an astonishing 10,000x your stake. The game is all about the special expanding symbols, which can fill up your reels and reward you with godlike wins. Trigger the bonus game by landing three or more Books of Sun, and a new expanding symbol is added to your wealth destiny. The game's features make it a thrilling experience, promising the chance for massive wins if the ancient gods are in your favour.
Big Bass Splash is a high-volatility slot game by Reel Kingdom that serves as a sequel to the iconic Big Bass Bonanza. The game offers a fishing adventure with a twist, featuring monster trucks and redneck territory as its backdrop. With ten betways and an RTP of 95.67%, the game promises payouts up to a staggering 5,000x your bet. The game is packed with features, including free spins that come with an array of modifiers like extra fish and fisherman multipliers. You can also level up during these spins, increasing your multipliers and winning potential. The game also offers random reel modifiers like Dynamite, Bazooka, and Hook, which can turn a losing spin into a winning one. So, if you're looking for a fishing trip that's a bit more high-octane, Big Bass Splash is the game for you.
Starburst by NetEnt is a cosmic-themed slot that has become a classic in the online casino world. With its low volatility and an RTP of 96.09%, it's a game that offers frequent but smaller wins. The game features a 5×3 reel layout with ten betways that pay both ways, increasing your chances of landing a winning combination. The maximum win is capped at 500x your stake. The game's standout feature is its expanding wilds, which not only substitute for other symbols but also trigger a re-spin when they appear on the middle three reels. You can get up to three consecutive re-spins, adding to the excitement. While the game lacks a dedicated free spins feature, the re-spins more than make up for it. All in all, Starburst offers a mesmerising gaming experience with its dazzling gem symbols and cosmic backdrop.
Withdrawal Processing & Support
When it comes to withdrawing your winnings from LoveCasino, you don't have a great deal of choice. If you prefer to use traditional banking, a bank transfer could be your go-to. It's free of charge and usually takes between 24 to 48 hours to process, with transaction limits set between £100 and £5000. For those who prefer the digital currency route, Bitcoin offers the same processing time and fee structure, but you can start withdrawing from as low as £200 up to £5000. Coinspaid is another reliable option that mirrors the bank transfer in terms of fees, processing time, and limits. Lastly, there's PIX, which is also a type of bank transfer with identical conditions to the other methods.
Customer Services & Licensing
Customer support at Love Casino is mostly provided through its live chat service, which the casino claims is available all day, every day. If you're happy to wait for a response, your other option is to email the casino at [email protected]. The text in the footer of the Love Casino homepage says that it's covered by "Master Licenses" issued by authorities in Curacao and held by Mad Entritanment DS DV, which is the operator of Love Casino. In practice, licenses issued in Curacao are viewed with suspicion because of the regulator's apparent disinterest in taking action against rogue operators.
Love Casino – The Verdict
Love Casino is more generous than your average casino on this operator's platform, and it's also significantly better-looking than most of the Love Casino sister sites, too. The welcome promotion is massive, and the wagering requirements don't spoil that entirely, even if they're bigger than they ought to be. The lack of a sportsbook makes it less well-rounded than some of its peers, though, and ultimately, the problems associated with it being a Curacao-based casino still remain. Even if we were willing to overlook that, we find the lack of a facility for making withdrawals via a debit card a bit odd.
What are players saying about Love Casino?
Here are our condensed / readers digest summaries of recent player reviews of Love Casino.
25-Sept-2023 by Simon:
I won £500 70 days ago and still haven't received it. I've had 30 live chats with the same unhelpful responses. I even questioned the ethics of the company to one of their chat agents, Nadia. I think both the Spanish and British gaming boards should intervene. – source: Trustpilot
24-Sept-2023 by Helen:
My deposit never showed up in my casino account. Support claimed it went through, but it didn't. After waiting 15 days, my bank refunded me. – source: Trustpilot
22-Sept-2023 by Roland:
I tried to deposit £20, which was supposedly cancelled. However, the money still left my bank account. Emails don't work and live chat keeps cutting me off. I strongly advise not to join. – source: Trustpilot
20-Sept-2023 by Nicola:
I've gone down the fraud route and nothing's been done. They keep changing names and my bank won't refund my deposits. I've contacted various gambling commissions and still, nothing's been done. – source: Trustpilot
17-Sept-2023 by Brian:
I won £4477 and there's no option to withdraw. Emails bounce back and their policy limits withdrawals. This has had a devastating emotional impact on my family. – source: Trustpilot
12-Sept-2023 by Customer:
I won £750 in July and they've ignored my emails. It's now September and I haven't been paid. My bank account has been closed for fraud, which I didn't commit. I'm planning legal action. – source: Trustpilot
9-Sept-2023 by Sharon:
I won £1000 in May and still haven't received it despite many email exchanges. Now they've blocked me from emailing them. Avoid this site and its sister sites. – source: Trustpilot
28-Aug-2023 by Lee:
I made a £400 withdrawal in May and still haven't received it. The site now appears to be deleted. I blame major slots companies for allowing their software on such sites. – source: Trustpilot
23-Aug-2023 by Grumpy:
They use fake casino software. I had 100 free spins and didn't win a single time. They've now changed their site address, so avoid them at all costs. – source: Trustpilot
21-Aug-2023 by Anthony:
I was sceptical after reading reviews but surprisingly received my withdrawal of just over £100. However, you can't withdraw anything under £100. I won't be risking any more money on this site. – source: Trustpilot