Tombola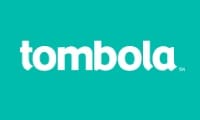 Tombola sister sites include Tombola Arcade, Betfair, Paddy Power, Sky Bingo, Sky Vegas, PokerStars and more. 
Tombola (tombola.co.uk) is operated by Tombola (International) Plc of Floor 4, 55 Line Wall Road, Gibraltar, GX11 1AA, Gibraltar. 
Sites like Tombola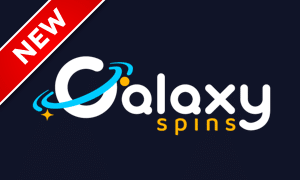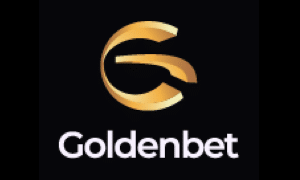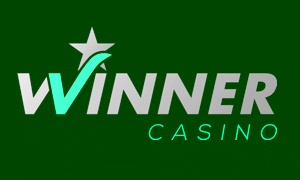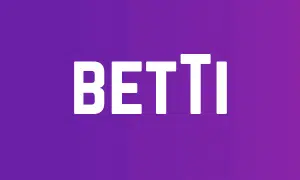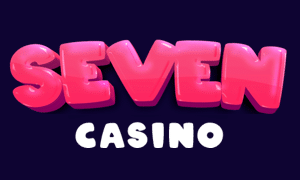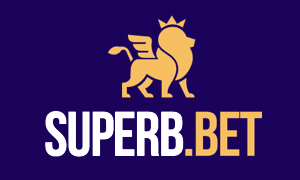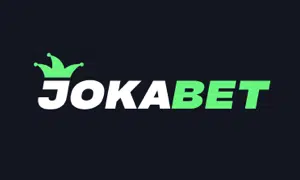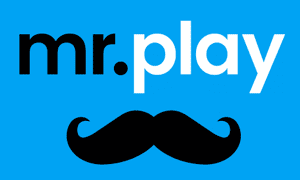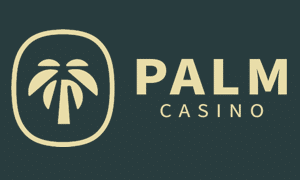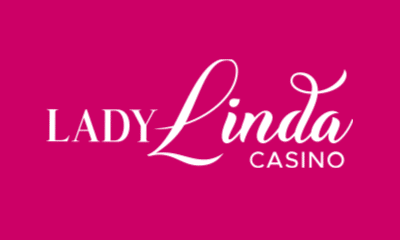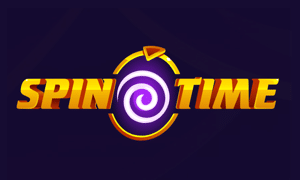 Tombola Sister Sites
The ownership structure behind Tombola is a little more complex than it might initially appear to be. Although the Tombola brand belongs to Tombola (International) Plc, Tombola (International) Plc belongs to Flutter Entertainment Plc. That means there are two "levels" to the Tombola sister sites. There's the one that's managed directly by Tombola (International), and there are the others that are managed by other companies and operators under the Flutter umbrella. We'll list the best of them here, but if you want to see all of the Tombola sister sites, check out our dedicated Flutter Entertainment Plc page.
Tombola Arcade
To the untrained eye, there's nothing to separate Tombola Arcade from Tombola itself. Tombola Arcade appears to be less of a Tombola sister site and more of an extension to the Tombola brand. However, the two sites have different URLs for a reason. Tombola is a "catch-all" casino site that offers a little bit of everything, including what's claimed to be the largest bingo platform of any gaming website in the UK. Tombola Arcade is very much what its name suggests it to be – a casino site that specialises in arcade games. That doesn't mean that it's just another online slots website, though.
Most of the headline games at Tombola Arcade are genuine arcade games designed and built by Tombola (International) Plc themselves, meaning you won't find them anywhere else. The games are split into categories like "bubble" (where players are invited to pop bubbles to win money), "drop," where most of the games are loosely inspired by Tetris, and then standard slots, prize-picker, and instant win scratch games. You don't even always have to pay for your play at Tombola Arcade – there's a "Free Vibes" section where the games come free of charge, but there's a prize pot worth £40,000 to be shared between lucky winners every week.
Paddy Power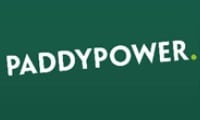 Paddy Power is the brand that sits at the very core of Flutter Entertainment Plc. The massive casino network company was formed when Paddy Power merged with Betfair, and Paddy Power was the majority partner in that merger. That makes it the biggest of all the Tombola sister sites. That's not surprising if you're familiar with the Paddy Power brand, because you'll already be well aware that it's one of the biggest sports betting brands in the world. It's also one of the most prominently advertised – although some of its commercial campaigns have got the brand into trouble in the past.
Like a lot of modern sports betting websites, Paddy Power has expanded considerably beyond its original remit. There's far more to Paddy Power than its sportsbook these days. There's Paddy Power Games, Paddy Power Poker and even Paddy Power Bingo, which makes Paddy Power one of several Tombola sister sites that steps on the toes of Tombola itself a little. When it comes to iGaming, brands don't get much bigger than Paddy Power. The site's acerbic personality is a significant tonal shift from Tombola, though.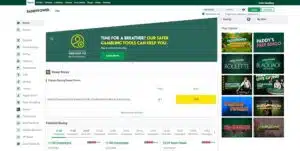 Poker Stars
Poker Stars is one of the biggest poker brands in the world. Depending on how you assess such things, you could even say that it's the outright biggest. When it comes to celebrity endorsements, they don't come much bigger than Neymar. The legendary Brazilian footballer even has his own celebrity poker team, although it's little more than a publicity stunt to promote the Poker Stars website. Don't knock it; it works. Poker Stars became one of the Tombola sister sites the same way that most of the Tombola sister sites ended up on this platform; it was bought in from elsewhere.
Originally, Poker Stars was part of a company called Stars Interactive, which also briefly owned the Sky Betting and Gaming brands. Flutter Entertainment Plc bought Stars Interactive lock, stock and barrels, bringing the big-name brands aboard a platform that was already enormous. Poker is and always will be at the heart of everything that Poker Stars does, but players can also bet on sports and play casino games at Poker Stars if they so desire. Many of the Tombola sister sites overlap a little in terms of what's available within their portfolios.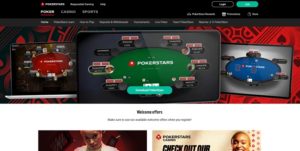 Sky Bingo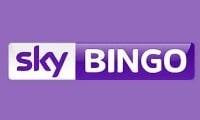 There's more than a reasonable chance that if you're looking for Tombola sister sites, it's because you're on the hunt for somewhere new to play bingo. That is, of course, what the primary Tombola site specialises in. If it's bingo you want, the only other specialist bingo site you'll find on the Flutter Entertainment platform is Sky Bingo. It's one of the least well-known Sky Betting & Gaming brands, but then again, most iGaming sites would come across as small fry when you compare them to the likes of monoliths like Sky Vegas and Sky Bet, both of which are also Tombola sister sites. We haven't covered them in full here because they're so radically different from Tombola.
Sky Bingo offers its players a pleasing blend of bingo games and rooms that were created in-house and bingo games and rooms that have been brought in from elsewhere. That means you can play daily jackpot games that can't be found elsewhere, but you can also play the likes of Deal or No Deal Bingo if you'd rather. There's way more choice at Sky Bingo than you'll find at most bingo sites – and even some slots, too.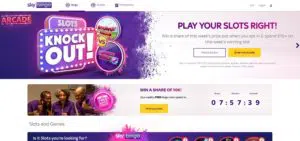 Betfair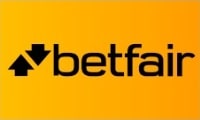 Since we're putting together an overview of the top Tombola sister sites, it would be rude for us not to mention Betfair after mentioning Paddy Power. It was the coming together of these two titanic sports betting brands that resulted in the creation of Flutter Entertainment Plc – a company that's changed the face of the iGaming scene in the UK. Betfair is like Paddy Power's "sober" sibling – it has as much brand recognition as Paddy Power and offers a near-identical package of betting opportunities, but goes about it in a far more understated way.
You won't catch Betfair taking part in social media pranks and eye-catching publicity stunts, but it doesn't need to. It's already famous among sports bettors as the go-to place if you want to take advantage of betting exchanges. Like Paddy Power, though, there's more to Betfair than sports betting. It's yet another one of the Tombola sister sites to offer bingo, and also offers poker, casino games, and virtual sports betting. Betfair might not look like the most exciting iGaming site you'll ever see, but don't allow that to make you underestimate it.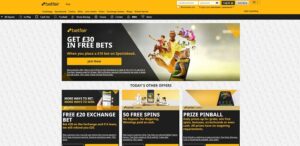 Can Tombola Be Trusted?

★★★★★
Tombola is a 5 Star trusted casino.
1. UKGC License

Tombola is operated by Tombola (International) Plc, which holds licence 38613 with the UK Gambling Commission.

2. UKGC Fines

Tombola (International) Plc doesn't have any regulatory actions against its name on record with the UKGC.

3. Customer Service

Customer support at Tombola is available over the phone, through live chat, or via email.

4. Trustpilot Score
After over 8000 reviews, Tombola Bingo has an impressive rating of 3.9 out of 5 with Trustpilot.
5. Company Location

Tombola (International) Plc is a Gibraltar-based company.

6. Visible T&C's

All promotions at Tombola have full terms and conditions attached and clearly stated.

7. Social Media Presence

Tombola operates Facebook, Twitter, and YouTube social media accounts.

8. Number of Sister Sites

There are only two Tombola sister sites. We've included additional alternatives on this page.

9. Games portfolio

Tombola offers just twenty-two games, although more are available at its sister site Tombola Arcade.

10. Gamstop links

A tiny Gamstop logo is visible at the bottom of the Tombola website.

Overall SCORE >

★★★★★

– 5/5 Stars
Tombola Review 2023
Tombola calls itself the biggest bingo platform in the UK. Whether that's true or not is debatable when you have massive names like Gala Bingo and Mecca Bingo on the scene, but Tombola certainly deserves to be mentioned in the same breath. It's a highly-rated bingo site that doesn't necessarily have the most games to offer but does come with a lot of exclusives and an excellent standard of customer support.
Tombola has been online since 2005, but the brand itself is more than fifty years old. They have knowledge, experience, and thousands of players. All of these things together mean that Tombola should be capable of providing you with a fantastic bingo and casino experience, but does it? You'll know by the time you've finished reading this review.
Tombola Welcome Offers
The welcome offer awaiting new players at Tombola is a fairly gentle one, but it's still worth having if you have the bankroll to take maximum advantage of it. It's a 200% matched deposit bonus on all first deposits up to a maximum of £25. For example, you can deposit £10 and get an additional £20 in bonus money to play with, or you can deposit £25 and get a bonus fund of £50. All winnings generated by bonus funds are paid out as cash and can be withdrawn instantly. The bonus funds themselves can't be withdrawn as cash, though, so you'll have to play through them once before anything becomes eligible for withdrawal.
Ongoing Promotions
If you're looking for a VIP membership scheme or anything similar to it at Tombola, you're barking up the wrong tree. Rather than big-picture ongoing promotions, Tombola's incentives fall under the heading of "little and often." Most of the promotions are connected to specific rooms or games that happen at certain times of the week or month. "Friday Multi-Links" is a good example of that, with a combined total of £25,000 guaranteed to be won each Friday and paid out in jackpots of £5,000 per game between 8pm and 10pm. "The Big Link Up," which is generally played only on the last Monday night of the month, offers a prize pot of £70,000 and individual prizes that go as high as £25,000. A large prize is guaranteed to anybody who manages to pull off a full house in the selected game room.
In addition to everything that's listed on the prize page, Tombola suggests that players keep their eyes on the Community Hub section of the site to see extra prize chat games and also quiz games created by community managers. These games pay out cash prizes but also sometimes pay out non-cash prizes like Amazon vouchers or other perks that you can redeem and use in the real world. £5 vouchers for Tombola are often listed in daily magazines and newspapers if you keep a watch out for them.
Tombola Pros and Cons
Pros: Tombola is a multi-time award winner at the EGR Awards, picking up trophies in various categories across many years, including as recently as 2021. Those awards come from industry analysts and are voted for by players, experts, and Tombola's peers. They're not given out for nothing, and if Tombola keeps winning them, it's because it's a high-quality bingo and casino site that offers customers a fair deal. That's the biggest compliment that we can give the site, but the quality of its exclusive games is also worth a mention here. 
Cons: Tombola isn't much use for anything other than bingo. Yes, there are instant win scratch games here and games that function a little like online slots, but you'd have to go to Tombola Arcade if you wanted anything more substantial than that. The overall range of games isn't especially impressive either, with a mere 22 available at the time of our visit to the website. Restricting deposit options to Mastercard debit or Visa only feels unnecessary, and withdrawal turnarounds are slow compared to the industry average. 
Featured Slots and Casino Games
Tombola has resisted the urge to add online slots or traditional casino games to its website. Instead of doing that, Tombola (International) Plc created Tombola Arcade so players can scratch that itch (literally, in the case of the site's scratch-and-win games). Tombola focuses almost entirely on bingo, and while it doesn't have the most extensive range of bingo rooms you're ever likely to see, its strong focus on quality means you're unlikely to be worried about the lack of variety.
If bingo is your thing, you'll be pleased to know that Tombola offers every variation on the theme from classic 90-ball bingo through 70-ball bingo and down to "Pulse," which is Tombola's take on a futuristic fast-paced version of bingo with far fewer balls. Curiosities within the range include "Paper" (a bingo game set in a world where everything is made of paper and tickets cost just 1p), and "Hex," where you choose a team colour and prizes are awarded based on the colour of the tile than comes out of the bag rather than anything to do with numbers. There's even a steampunk bingo game called "The Machine," so never let it be said that Tombola doesn't pay attention to developing trends.
If you really can't get by without a hint of traditional casino action to complement your bingo options, Tombola offers a single "Tombola Roulette" game plus "Bingo Roulette," which attempts to combine bingo and roulette in a quirky fashion. Card games like "Nevada" and "Cinco" are popular at Tombola, and the "Free Vibes" room offers up to £5,000 in prize money without even making you pay for a ticket.
Deposit and Withdrawal Methods
For a site that's so far ahead of the competition in so many ways, Tombola is curiously stuck in the past when it comes to payments and withdrawals. As of 2022, the only way to deposit money into a Tombola account is with a Mastercard debit or Visa card. The site used to accept PayPal but no longer does so and hasn't specified why. Withdrawals to debit cards take between three and five days to process, and even existing customers who still have access to PayPal have to wait 72 hours for a withdrawal request to be verified and processed. It's unclear why Tombola isn't able to get the job done faster.
Customer Support and License
We wish the attitude that Tombola takes to customer service were the standard across the industry. Tombola tells you not only how to get in touch but how long you're likely to be waiting for a response when using your chosen method. At the time of our visit, the call waiting time for telephone support was just eight seconds. Live chat was even faster with a four-second response time, and emails were due to be replied to within four hours.
Tombola is covered by UK Gambling Commission licence number 38613 via its parent company Tombola (International) Plc, and also through licence RGL 052 with the Gambling Commissioner of Gibraltar.
Tombola Mobile App
Tombola's website is modern and easy to load, so you shouldn't encounter any issues while trying to use it with a mobile device or a tablet. Some people don't like to use their browser to access gaming sites, though, and appreciate having a dedicated app to use instead. The Tombola App was designed with those sorts of players in mind. The app can be downloaded through the Apple App Store, Google Play Store, and even on Kindle Fire through the Amazon Store. Everything that's available on the Tombola website is also accessible through the app, so players should find they have access to the same range of games, the same level of customer support, and the same chat rooms.
Tombola – The Verdict
There isn't a dedicated bingo site in the UK more impressive than Tombola. It's very rare that we give a casino site the full five stars for trustworthiness, but we've done it with Tombola because they deserve it. Tombola is routinely voted as the site that has the friendliest community and the best customer support, and that's half the battle won when it comes to gaming sites. It's not perfect – it would benefit from faster withdrawal times and more options for deposits and withdrawals – but it comes close. We have no hesitation in recommending Tombola.
What are players saying about Tombola?
Here are our condensed / readers digest summaries of recent player reviews of Tombola.
19-Jun-2023 by Karla:
The games at Tombola are awesome, and the site itself is very fair. I really like the bonus scheme; it's excellent. – source: TrustPilot
19-Jun-2023 by Carol:
I love Tombola. It offers great games and loads of choice. – source: TrustPilot
19-Jun-2023 by Agnes:
I just love playing at Tombola. Sometimes I even enjoy just sitting and watching the chats in the bingo rooms! – source: TrustPilot
19-Jun-2023 by Karin:
For me, Tombola is the best of all the online bingo sites. I've been a member since 2007, and it's now the only site I use. Problems are rare, but when they do happen, customer services always sort them out quickly and politely. There's something here for everybody. . – source: TrustPilot
19-Jun-2023 by Christine:
I really enjoy the games at Tombola. You can't play them anywhere else; they're unique. The site pays out winnings very quickly for slots and bingo. Tombola is a site that gets it right; I'm a very satisfied customer. – source: TrustPilot

19-Mar-2022 by Rachel:
I love this site. The chat hosts are exceptionally friendly and there are plenty of big money games to play.. – source: TrustPilot
19-Mar-2022 by Gail:
My first win at Tombola was a big one, but I've won nothing ever since. I don't play any games at the site other than bingo so I need more than this to keep me interested. – source: TrustPilot
18-Mar-2022 by Suzanne:
What on Earth has happened to Tombola recently? I've won jackpots in the past but it's like they make you pay all of that back plus more on top before they'll let you win anything again. It never used to be like this. – source: TrustPilot
17-Mar-2022 by Rachi:
I've been playing with them for fifteen years and they've suddenly disabled my account and asked for three months worth of bank statements. They already have my driving licence and passport. I'm not playing this game with them, I've gone to Jackpot Joy instead. – source: TrustPilot
12-Mar-2022 by Debra:
Think twice before playing here. I've been playing at Tombola for ages now and I've had a sum total of four wins. In the meantime, I've watched the same players win over and over again. You can't tell me that's down to luck. – source: TrustPilot
Tombola Sponsorships
Tombola has achieved a lot of its success through word of mouth. Not many casino or bingo sites are as good-looking or inviting as Tombola is, and even fewer of them enjoy the same consistently excellent reviews on sites like Trustpilot. Tombola is a familiar brand with the British public after more than fifteen years online and more than five decades in the offline world, but it didn't reach its current size through word of mouth alone. Some credit – or, more likely, quite a lot of credit – has to be given to the company's marketing division. Whether we're talking sponsorships, TV commercials, or other means of product placement, Tombola manages to make sure its name and logo are never far from the ears and eyes of both players and potential players in the UK. You might remember Tombola sponsoring the ITV soap opera Emmerdale in 2009 or the daytime chat show Loose Women in 2014, but that's really just the tip of the iceberg when it comes to Tombola and advertising.
Away from the traditional marketing world, Tombola does a lot of outreach and promotional work on social media. The company's Twitter and Facebook accounts are very active, and senior Tombola staff have even written opinion pieces about the state of the gambling industry on LinkedIn. The YouTube channel is the best place to look if you want to get a true sense of the brand's identity, though. You'll get the "meet" some of Tombola's senior staff in a relaxed setting, but you'll also find Tombola's past and present television commercials. Here are a few commercials of the past that you might find if you look hard enough.
Tombola TV Adverts
2015 – Introducing Bingo Lite
Bingo Lite – which is still available at Tombola today – was a new idea when this commercial aired for the first time in 2015. Bingo Lite is a new take on 90-Ball bingo, designed to be played at a faster speed without losing the depth that only 90-Ball bingo can offer. Very few sites other than Tombola offered this variation of the game at the time and so Tombola presented it as if it were a unique selling point. Rather than hiring a celebrity name to explain the concept to players, Tombola used some of their own in-house community managers instead. This gave the commercial an authentic, personal touch that resonated with viewers.
2020 – Bug Match
Yes, you're reading the writing on the wall in the above image correctly. This commercial wasn't called "Big Match," it was called "Bug Match." It was part of Tombola's sponsorship of the hit ITV reality show "I'm A Celebrity, Get Me Out Of Here," which sees celebrities trapped in the Australian jungle and effectively tortured by the British public until they snap and quit or stick it out long enough to be crowned the winner. Tombola ran a themed game called "Bug Match" for the duration of the 2020 series and offered £10,000 as a top daily prize for the game's luckiest winners. The advert was seen by millions of people thanks to the television show's enormous audience, so this has to go down as one of their most successful advertising campaigns.
2021 – Unique Games at Tombola Only
The message that Tombola wanted to share with the world in 2021 was a simple one – Tombola is a place where you'll find unique casino games. In a casino industry where it's increasingly common to see the same games splashed across the homepages of all the biggest sites, originality is becoming a big selling point. Every game offered at Tombola is made by the company's in-house design team, so it's a rare chance for UK players to play something unique. Almost all of Tombola's exclusive names were highlighted in this short commercial and there was a brief push on the recently-updated Tombola App, so the company tried to tick as many boxes as possible with this one.