Entain Plc Casinos
Entain Plc owns LC International Limited, and so operates Ladbrokes, Coral, Bwin, Sportingbet, Gamebookers, Foxy Bingo, Foxy Games, Gala Spins, Gala Bingo, Party Poker and other leading casinos.
Entain (entaingroup.com) is based at One New Change, London, EC4M 9AF, UK.
Similar to Entain Plc sites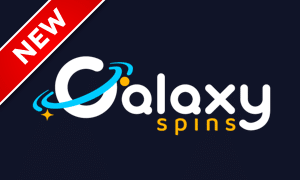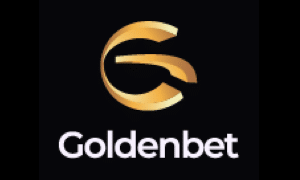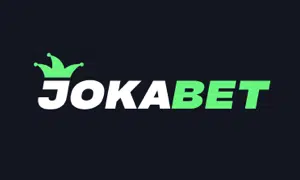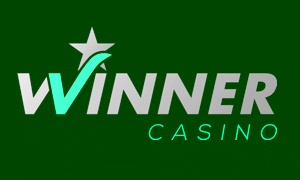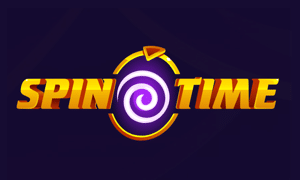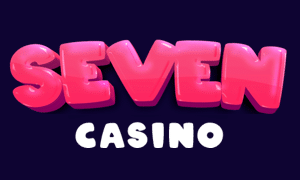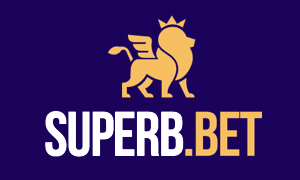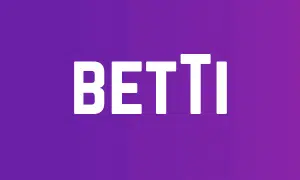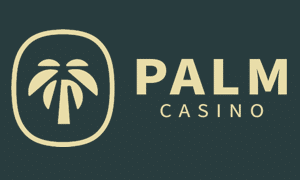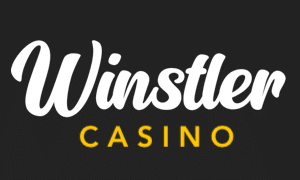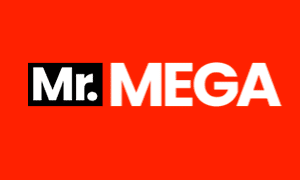 Top Entain Plc Casinos
Ladbrokes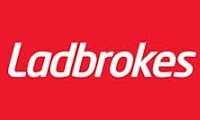 Entain Plc owns LC International Limited. The prize asset of LC International Limited – and the one that gave the casino network company its name – is Ladbrokes. By extension, that means that in the UK, Ladbrokes is also the prize asset of Entain Plc. That might not necessarily be the case outside the UK, where the massive iGaming company owns several lucrative brands, but we'll get into that further down this page. Ladbrokes, as many of you will be well aware, is the longest-standing betting company in the world. It's been trading since 1902 and is one of the UK's biggest sports betting brands. These days, though, Ladbrokes does a lot more than offer odds on sporting and political matters. Thanks to multiple successful extensions to the original brand, you can now visit Ladbrokes Poker, Ladbrokes Bingo and Ladbrokes Casino to play slots, table games, live game shows and (obviously) bingo and poker. Without Ladbrokes, there would be no LC International, so you can think of the company as the cornerstone of Entain Plc.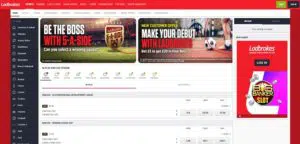 Coral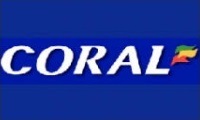 The makeup of Entain Plc is largely LC International Limited casino and betting brands and former GVC Holdings casino and betting bands. Entain Plc is, in fact, GVC Holdings rebranded. Given the size of the company, it's remarkable that it owns LC International Limited rather than vice versa – especially when you consider the sheer size and reputation of the brands under the LC International umbrella. Ladbrokes is one of them, and the other – the "C" in "LC International" – is Coral. This familiar blue-fronted sports betting brand has been around since the 1920s when the first Coral betting stalls were opened by Joe Coral at horse and dog racing tracks in and around London. The union between Ladbrokes and Coral spelt doom for a lot of other high street betting companies in the UK, but it created one of the world's biggest iGaming companies. Like Ladbrokes, Coral has modernised as the years have gone by and now offers Coral Poker, Coral Bingo and Coral Games to do with its traditional sportsbook. The non-sporting offerings at Coral aren't quite as high profile as their equivalents at Ladbrokes, but they grow in popularity constantly.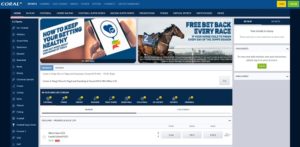 Party Casino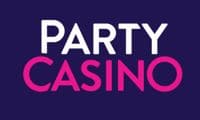 Party Casino is the Entain Plc casino site that tries to do everything. If you're looking for online slots, Party Casino has got more than one thousand of them. If you'd prefer live casino games, Party Casino isn't running short in that department either – and that includes super-modern live game shows. Also at Party Casino, you'll find an array of table games and exclusive, arcade-style games like "Spaceman." You'll even find a full sportsbook at the site if you look for it hard enough, although why the people behind Party Casino felt like the site needed one when Ladbrokes, Coral, and so many other sports betting sites already exist on the network is anybody's guess. The point is that Party Casino is a fantastic all-rounder of a casino site, offering something for everybody without specialising in anything. We suppose that's the whole point of a party – it's supposed to be a good time and shouldn't be taken too seriously. Party Casino isn't the highest-profile site that Entain Plc owns, but it's growing in profile all the time thanks to a series of high-profile television commercials and sponsorships. If you're a Formula 1 fan, you might have seen the Party Casino name and logo on the side of McLaren cars.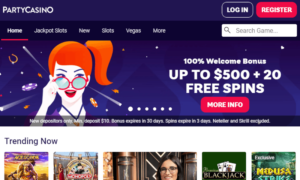 Cheeky Bingo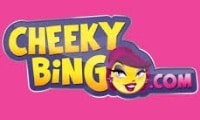 There are bigger bingo sites on the Entain Plc casino network than Cheeky Bingo. We'll happily admit that without reservation. Ladbrokes Bingo is bigger than Cheeky Bingo, and the same can be said of Gala Bingo and Foxy Bingo. There's no shame in being further down the pecking order than three of the best-known and most popular bingo sites in the UK, though, and ultimately Cheeky Bingo represents something different. Rather than trying to appeal to everybody, Cheeky Bingo is a bingo and casino site for women. That's not to say that men will be turned away at the door if they try to register, but the site is intended to be a female space. That's reflected in both the theme and the colour scheme of Cheeky Bingo, which is decked out in a lot of pink and purple and borrows heavily from the type of girls' magazines that existed in the 1990s. We're not precisely sure what's supposed to make the site "cheeky," but "Cheeky's Rewards" contain enough perks to keep players interested for the long term. Be wary of the wagering requirements, which go to x4 for bingo games and can go to x40 for slots (yes, there are slots here, too), but they're not obscenely high when compared to the general UK online casino scene.
Gala Casino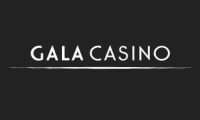 We suspect that almost everybody reading this will be familiar with the Gala brand but might not be quite so familiar with Gala Casino. Gala Bingo and Gala Spins are the "big hitters" in the Gala family (and we'll be talking more about them in a moment), but Gala Casino represents an attempt to take the popularity of the Gala name and do something a little different with it. While Gala Bingo focuses on bingo (no surprises there) and Gala Spins focuses more entirely on slots, Gala Casino is all about the live casino experience. The site goes for an upmarket feel, hence its somewhat sober and austere feel, which might, in truth, be a little too minimalist. If you're a big fan of playing live roulette, Gala Casino would be a great choice for you. It has multiple versions of the game, many of which incorporate the kind of bonus features that you'd usually associate with online slots. Speaking of slots, there are plenty of those here, too – including several dozen that are linked to massive progressive jackpots. Gala Casino is the most "serious" of the Gala brands on the Entain Plc network, and if you're serious about iGaming, you can take your fellow players on head-to-head in the many tournaments that the site stages regularly.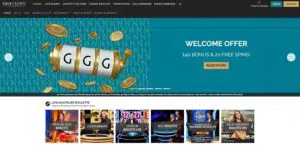 Gala Bingo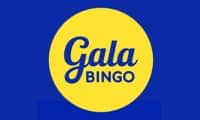 No matter where you live in the UK, it's a virtual certainty that there was once a Gala Bingo hall somewhere near you. If there wasn't one in the town you live in, there was one in the nearest city. Gala Bingo had a massive physical presence, second only to Mecca Bingo. Such is the familiarity of the Gala Bingo name that most people assume that it still exists on the British high street. It doesn't, and it hasn't since 2015. GVC Holdings (which is now Entain Plc) decided to make major changes to Gala Bingo in 2015, and the biggest of those changes was the withdrawal of the brand from the physical realm. Almost all of the Gala Bingo halls became Buzz Bingo halls, although some of those have since closed. Gala Bingo retreated to the digital world, where some expected it to disappear completely, but instead, it thrived. Gala Bingo is still one of the biggest names in bingo in the UK – it's just that you can't visit the brand in person anymore. The Gala Bingo casino site does as much as it can to replicate the feeling of playing bingo in person and usually has a reasonably generous welcome offer on hand to attract new players. As always, though, be cautious of the wagering requirements that come with the money.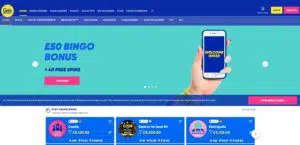 Bwin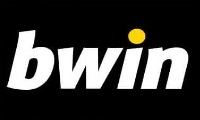 When a casino network company owns Ladbrokes and Coral, it has the whole "sports betting" thing adequately covered. The two brands represent a massive slice of the market share in the UK, so so adding more sports betting options to the network probably isn't necessary. However, someone at LC International Limited – or perhaps Entain Plc – disagrees with that assessment. They think you can't have too much of a good thing, and so they've added Bwin to the casino network family. It's not quite as clear as all that, though – Bwin is only an Entain Plc betting and casino brand in the UK. If you were to go outside the UK, the license that covers Bwin would be held by a different company. Bwin is an Austrian betting brand that was founded in the late 1990s. It's demonstrated impressive growth across mainland Europe over the past two decades, which is why Entain Plc decided to bring it to players in the UK. The high-profile sponsorship deal that Bwin struck with Real Madrid a few years ago might have helped more than a little with that, too. Since becoming an Entain brand, Bwin has sprouted Bwin Casino and now offers live dealers and hundreds of slots to go with its sportsbook. You'll even find a few Bwin-branded exclusive games in the casino library if you look hard enough.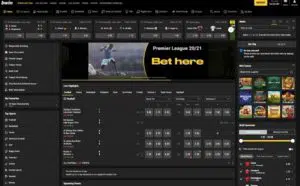 Foxy Bingo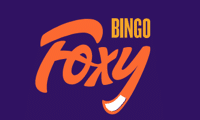 Just as owning Bwin on top of Ladbrokes and Coral is probably overkill from a sports betting point of view, owning Foxy Bingo on top of Gala Bingo, Ladbrokes Bingo, and Cheeky Bingo is probably overkill from a bingo point of view. Someone at Entain Plc clearly believes that it's impossible to have too much of a good thing. Foxy Bingo, which is part of the LC International Limited family within Entain, hasn't always belonged to this network. It's always been successful, but it's also changed hands several times as various iGaming firms and investment companies sought to acquire the attractive brand. The Foxy Bingo brand was tarnished a little when the Jeremy Kyle show was taken off the air because of the close sponsorship arrangement the bingo site once had with the show, but it's since recovered. After all, who could stay angry at a northern man wearing a fox suit for long? There's a recurring theme among Entain Plc casinos that they look to expand beyond the niche that made them popular, and Foxy Bingo is yet another example of that. It might have been nothing more than a bingo site once, but these days it also offers hundreds of slots, Slingo games and scratch games.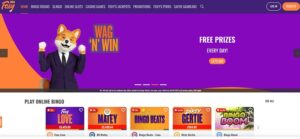 Gala Spins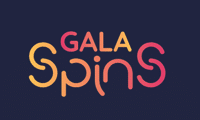 If you've been reading closely, you'll already know what Gala Spins specialises in. Even if you haven't been reading closely, you probably know what Gala Spins specialises in anyway. It's a very high-profile casino site and is visited by more people than almost any other online slots site in the UK. However, calling Gala Spins "an online slots site" isn't really a fair representation of what it has to offer. The full iGaming portfolio at Gala Spins includes slots, "flash pots" jackpot games, Slingo and live game shows. It's a thoroughly modern online casino and positions live game shows above live versions of traditional casino games like roulette and poker. You might find a few roulette and poker options at Gala Spins if you go rooting for them, but that's not really the point of the site. This casino is all about what's brand new. It focuses on the latest games from the most cutting-edge providers in the industry, and some of those games are exclusive to the site. Promotions and bonus offers at Gala Spins are a little softer than we'd like to see from an online casino of this standing, but in every other respect, it's an exciting casino to play at.
Foxy Games
As we mentioned earlier, the Foxy brand has changed hands a few times over the years. It's currently in the hands of LC International Limited (which is what makes it an Entain Plc site), but under its previous ownership, an attempt was made to expand the brand by adding Foxy Casino to Foxy Games. It should have been a can't-miss idea, but it missed. Foxy Games is an attempt to right that wrong and got off to the best possible start when Hollywood movie icon Heather Graham agreed to briefly don the famous "Foxy" suit for a short run of TV commercials. At the time, the idea behind Foxy Games was a simple one. Foxy Bingo was to stick to bingo, and Foxy Games was to do everything other than bingo. Hopefully, people would enjoy their time playing bingo at Foxy Bingo, fall in love with the Foxy brand, and then choose Foxy Games when they wanted to play slots. The difference between then and now is that Foxy Bingo now offers slots, Slingo, and almost everything that Foxy Games does. The portfolio at Foxy Games is still full of high-quality offerings, but they're the same offerings you'll find at Foxy Bingo. The site no longer has a unique selling point, so it wouldn't be a total surprise to see it go the same way as its predecessor in the not-too-distant future. In the meantime, though, it's a fun arcade-style site with plenty of new slots.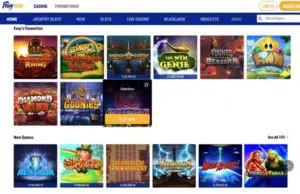 Other Entain Plc casino brands available to players in the UK include Sportingbet, Gamebookers and Party Poker. Internationally, Entain Plc also operates Stadium, Eurobet, Gioco Digitale, Optibet, Ninja Casino, Neds, BetMGM, Laimz, Borgata, AGT, PMU and Danske Spil.
About Entain Plc
The History of GVC Holdings
If you want an indication of how big an iGaming company is, search for it on Wikipedia. If it has its own dedicated article, it's not your average casino network company. Entain Plc has its own Wikipedia entry, and it's a long one. This is a company that's done an awful lot in the iGaming industry when you consider that it only opened in 2004. Back then, it went by the less-catchy title of Gaming VC Holdings. The company's first six years were spent consolidating its opening position, taking baby steps in the market and looking for opportunities outside its native Luxembourg. When the company changed its name to GVC Holdings in 2010, it was a sign that things were about to change.
The first time that GVC Holdings really caught the attention of the iGaming industry was in 2012 when it teamed up with William Hill to acquire Sportingbet. The pairing of such an old and trusted brand with such a new and unproven one caught analysts by surprise, but it worked. William Hill's interests in the Sportingbet brand extended only to Australia, so GVC Holdings took over the running of the brand in every other territory in the world. That was just the first of the company's big-money eye-catching investments. In 2016, GVC Holdings paid more than £1bn to acquire Bwin, beating off stiff competition from the 888 Group in the process. Despite the high price, Bwin had been struggling in the years prior to the deal. Since becoming an Entain Plc property, it's flourished. The biggest move the company made to date – and the one that changed everything – was when it bought Ladbrokes Coral (also known as LC International Limited) in December 2017. LC International Limited wasn't initially interested in selling but eventually agreed to do so for a price believed to be in the region of £4bn. That might have been the end of GVC's spending spree if it weren't for the US Supreme Court's decision to make sports betting legal across the United States of America in 2018. With an eye on gaining a foothold in the emerging marketplace, GVC Holdings went into partnership with MGM Resorts to create new sports betting websites. This was a comparatively more modest deal, reported to have a value of around £200m.
Becoming Entain Plc
GVC Holdings publicly announced that it would change its name to Entain Plc in September 2020, with the change confirmed by a vote at a shareholders' meeting in December 2020. Industry analysts at the time speculated that the change might have been made as a response to HM Revenue and Customs conducting an investigation into the conduct of GVC Holdings in the Turkish iGaming market, which had somewhat tarnished the GVC name. The move was dismissed by the company at the time, but it nevertheless committed to withdrawing from unregulated betting markets by the end of 2023. By this point, Entain had grown so big that rather than pursuing takeovers and acquisitions of other companies, it was seen as ripe for a takeover itself. Accordingly, one of the company's staunchest allies tried to seize control of it.
In early 2021, MGM Resorts made an attempt to buy Entain for the colossal price of $11bn, which is equivalent to around £9.53bn. The bid was seriously considered by the company but ultimately rejected on the grounds that the Entain Plc board felt it was too low based on performance and future prospects. Rather than making an increased offer, MGM Resorts withdrew the bid and backed away from the idea of taking control. The same year, Entain Plc made history by appointing Jette Nygaard-Andersen as CEO. At the time, she was the only woman to lead a gambling company listed in the UK. Entain Plc went back to acquisitions under Nygaard-Andersen's leadership, picking up an American sports and e-sports betting company called Unikrn for £50m in August 2021. A few months later, it sold off Betdaq, a property that it had picked up when it bought LC International Limited. The company no longer felt it had any need for the Betdaq platform, and so a deal was struck with its original owner to return it. The latest big move Entain plc made happened in February 2022, when it bought Sports Interaction – a Canadian sports betting company – for £175m. Clearly, Entain Plc envisions a big future for itself in the North American market.
Today, Entain Plc is based in the Isle of Man and holds iGaming licenses to operate in more than twenty countries. Just under three thousand people work for Entain Plc directly and helped it to make £3.83bn in revenue in 2021. The company's operating income for the same year was £484m. Entain Plc is an FTSE 100 company and only seems to grow bigger as time passes.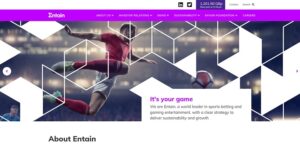 The Latest Entain Plc News
We have two pieces of recent news about Entain Plc. We don't like to lead with negativity, so we'll start with the good news. If you've read all the information listed above, you'll know that the North American market is of particular interest to Entain Plc at the moment. However, it isn't the only territory Entain Plc is interested in. In August 2022, Entain Plc announced the formation of Entain CEE as a new subdivision to drive growth across Eastern and Central Europe. Entain CEE wasted no time in getting busy and almost immediately announced the acquisition of SuperSport. Prior to the acquisition, SuperSport had been the biggest betting and iGaming company in Croatia. The deal cost £600m to complete, with a provision for a further £90m to be paid further down the line depending on performance. The terms of the takeover give Entain a 75% share of SuperSport, but there are clauses within the deal that allow Entain to ramp up to 100% in three years if they wish to do so. From Entain's point of view, the deal makes sense because it believes that the iGaming market across Eastern and Central Europe will grow by ten per cent per year until the end of 2025. This move gives them a strong foothold in the market.
Now for the less good news. Also in August 2022, it was announced that Entain had been ordered to pay £17m to the UK Gambling Commission after being judged guilty of a series of anti-money laundering and social responsibility failures at both its online and offline betting outlets. At the time, it was the largest fine ever handed down by the regulator, thus reflecting the severity of the breaches. £14m of the fine is specific to the internet-based operations of LC International Limited, which belongs to Entain Plc. The remaining £3m relates to specific failings at Ladbrokes betting shops. The amount was agreed upon as part of a regulatory settlement between the regulator and the iGaming company, and the entire £17m will go to socially responsible causes.
There's more to the settlement than just the fine. In addition, further conditions will be attached to the company's UKGC licence, including a requirement for a board member to oversee an improvement plan for the company and that third-party auditors are permitted access to ensure compliance within twelve months. Specific failures highlighted by the UKGC's review include a customer who spent over £230,000 in eighteen months gambling at night but was only checked on by customer support staff once. There was also an instance of a problem gambler being blocked from Coral for failing to provide source of funds but then being able to open an account with Ladbrokes and deposit a further £30,000 in twenty-four hours. On the anti-money laundering side of things, a customer known to live in social housing was permitted to deposit £186,000 in six months without source of funds checks being performed.
For its part, Entain Plc released a statement confirming that it had entered into a regulatory settlement to avoid the cost of protracted legal proceedings. It accepts that "legacy systems and processes" meant that it wasn't compliant with regulatory requirements in 2019 and 2020 but noted that none of the failures are criminal matters. Entain launched a new "Advanced Responsibility and Care" programme in 2021 and has had no issues since. In fact, it was awarded an Advanced Safer Gambling Standard by GamCare in May 2022.
All Entain Plc Sites 
UK-facing Sites
Bwin (bwin.com)
Cheeky Bingo (cheekybingo.com)
Coral (coral.co.uk)
Foxy Bingo (foxybingo.com)
Foxy Games (foxygames.com)
Gala Bingo (galabingo.com)
Gala Casino (galacasino.com)
Gala Spins (galaspins.com)
Gamebookers (gamebookers.com)
Ladbrokes (ladbrokes.com)
Party Casino (partycasino.com)
Party Poker (partypoker.com)
Sporting Bet (sportingbet.com)
Non-UK Sites
Crystal Bet (crystalbet.com)
Betboo (betboo.com)
Stadium (stadiumtechnologygroup.net)
Gioco Digitale (giocodigitale.it)
Eurobet (eurobet.it)
Optibet (optibet.com)
Ninja Casino (ninjacasino.com)
Neds (neds.com.au)
Laimz (laimz.lv)
Borgata (borgataonline.com)
BetMGM (betmgminc.com)