Casino 2020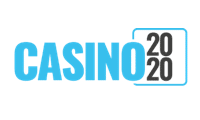 Casino 2020 sister sites includes Pocket Win, mFortune, Bonus Boss, Cashmo, Dr Slot, Jammy Monkey and Mr Spin.
Casino 2020 (casino2020.co.uk) is operated by In Touch Games Limited from Fountain House, Great Cornbow, Halesowen, B63 3BL.
IN TOUCH GAMES SURRENDERED ITS LICENCE IN SEPTEMBER 2023. THIS CASINO IS NOW CLOSED. CHOOSE ANOTHER CASINO FROM THE OPTIONS BELOW.
Sites like Casino 2020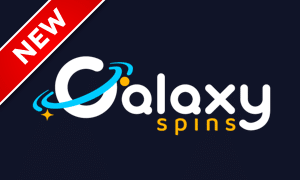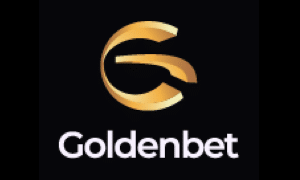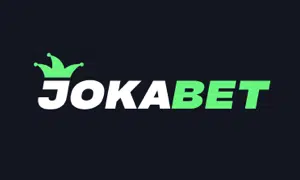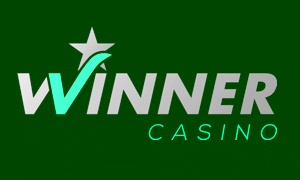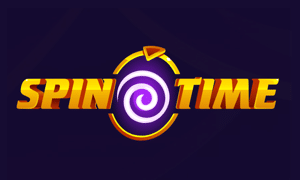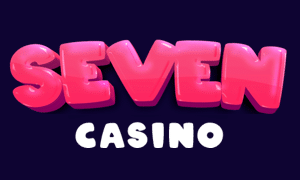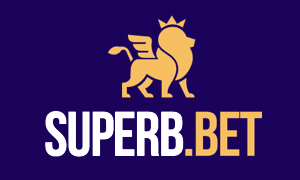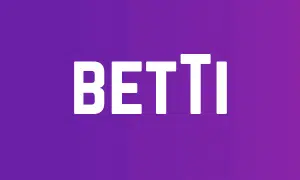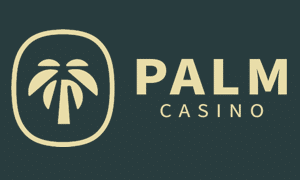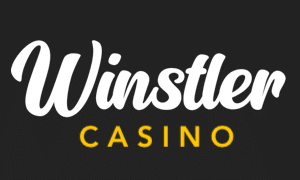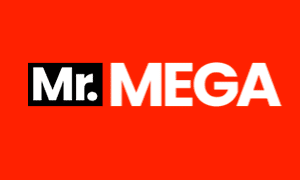 Casino 2020 Sister Sites
Pocket Win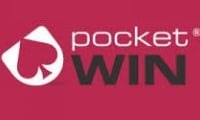 PocketWin is a Casino 2020 sister site that markets itself directly to mobile players. In PocketWin's defence, though, it's a much older online casino than most of the others on the platform. Back when this casino was launched, mobile gaming was such a new idea that it almost seemed like witchcraft! Times have changed a lot since then and will change again in the future, but PocketWin is managing to keep up with the competition by adapting to survive. It looks a little old, but there's still plenty to like about this veteran casino site today. In addition to the slots and other casino games you'd expect to find at a modern online casino, PocketWin also offers bingo. There's even a small live dealer section, but you have to download software to access it. Not everybody's willing to do that anymore, but we're reliably informed that those who do enjoy what they find.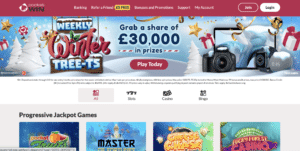 Dr Slot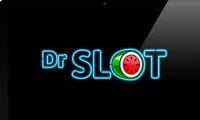 Dr Slot looks even more retro than PocketWin. "Retro" isn't a bad idea for an online slots site as there are plenty of players who enjoy the classic and traditional approach, but it's possible to look "too" retro. There's a fine line between looking classic and looking dated, and Dr Slot might be on the wrong side of that line. It's probably the weakest of the Casino 2020 sister sites. Aside from having a comparatively limited selection of casino games, Dr Slot has a puzzling theme. The name "Dr Slot" suggests that this should be an eccentric, character-driven casino with a mascot and a fun theme, but there's almost no theming at all. Dr Slot feels like a casino in the middle of an identity crisis, and while it still has its strengths, we'd suggest that you're more likely to have fun at any of the other In Touch Games Limited casinos. It certainly doesn't measure up well against Casino 2020.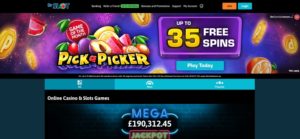 Mr Spin
With a mascot that looks more than a little like the children's television character "Super Ted" – perhaps so much so that it isn't a coincidence – Mr Spin is basically a more attractive version of Dr Slot. It has a virtually identical portfolio of games, but the presentation of Mr Spin makes it a more attractive place to spend your time and money. Part of that is down to the range of welcome offers and promotions, which can give your bankroll a healthy boost so long as you're OK with the wagering requirements that come with them. Fittingly for a casino with such a name, almost everything at Mr Spin literally spins. The reels of the various online slots spin, and the roulette games spin, too. An exception has been made for bingo, which has presumably been added to the casino's proposition by popular demand. It still feels a little retro  – which is a common theme among In Touch Games Limited casinos – but there's nothing dated about the promotions.
Bonus Boss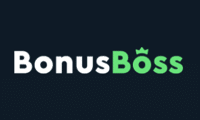 Bonus Boss has been a big hit for In Touch Games. It's still relatively new to the market, but it's rapidly becoming one of the most popular Casino 2020 sister sites. If given enough time, it could become more popular than Cashmo. That might be down to the theme. The visual identity of the Bonus Boss brand is much clearer than at other sites on this casino network, with a "mafia" theme used for both the mascot characters and the casino's loyalty reward program. No site would get away with calling itself "Bonus Boss" if it didn't have some big-time bonuses up it ssleeve. Bonus Boss doesn't disappoint on that front. Pay attention to the terms and conditions as you usually would, but you won't find better bonuses and promotions anywhere else in the In Touch Games range.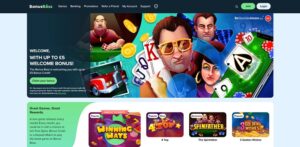 Jammy Monkey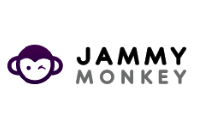 Jammy Monkey is the new kid on the block as far as In Touch Games is concerned, and as such, we're cutting it some slack. It's still finding its feet and it doesn't have quite the same range and variety as its siblings, but that might come later once the brand is established and players have found their way to the animal-themed site. The monkey isn't quite as cute as we hoped it would be, but a cute theme isn't needed so long as there's great casino action to be had. We wouldn't call what's currently available at Jammy Monkey "great," but we don't rule out the possibility that it will get there in the future. Jammy Monkey is an indication of where its parent company might be headed in the future. If so, it looks like the network company will focus on smaller casino sites with stronger identities rather than massive sites with thousands of slots and sprawling libraries. The jury is still out on whether this is a good idea, and whether Jammy Monkey has a long-term future.
MFortune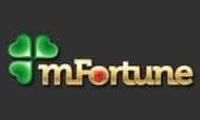 If Jammy Monkey is the new kid on the block, mFortune is the casino that's seen it all. This is the oldest of all the In Touch Games Limited casinos and has a history that stretches back all the way to 2007. It's not quite as big a name as it used to be, but there are players at mFortune who have been with the casino for years and plan to stick around with it for several years to come. We hope the old dog will make it that far. The promotional text of the mFortune casino site tells us that In Touch Games still thinks of it as the flagship of the network. We don't know whether that's true in real terms, because the success of Cashmo ought to have knocked it off its perch by now, but if the parent company wants to keep mFortune around as a priority then it will continue to be one of the best looked after InTouch brands when it comes to promotions and new slots and games.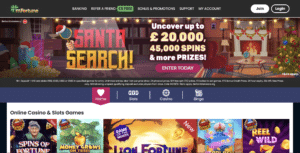 Casino 2020 News
: As the Casino 2020 sister sites only drop one new slot game a month, as opposed to the majority of other UK casinos which lavish their players with a smorgasbord of new games each week, it is always a little disappointing to see Intouch Gaming unveiling an underwhelming game and declaring it the Game of the Month. The recently introduced game, Wild Slinger, comes with an intriguing Western theme, but it is a pity that the in-house development team at Intouch Games didn't feel inclined to go all-in with the graphic design. The playing symbols, including the traditional playing card symbols A, K, Q, J, 10, and 9, are all depicted in garish primary colours on a depressingly bland white backdrop. Sure, they may have stuck some tiny cactuses, sheriff star badges and cowboy hats on the symbols, but other than that, the 5 x 3 reel game is a very drab affair.
To make up for the lacklustre aesthetics, Intouch Games gave the game a fighting chance by kitting it out with a decent arsenal of bonus features, including the Golden Bullets Free Spin bonus feature, which delivers seven free games that play with roaming wild symbols that will move one position to the left until they drop off the reel grid entirely. During the fairly innovative Draw feature, all Cowboy symbols present on the reel grid will start to shoot their pistols before turning wild; however, the Draw feature can only trigger during the main mode of play.
: When Bonus Finder created their list of what they regard as the 50 best online casinos for UK players, they made sure that plenty of the Casino 2020 sister sites featured on the list. While LeoVegas, Mr Vegas, and Betway were the top three recommended casinos on the basis of their welcome packages, when listing the best sites for no-deposit free spins, it was clear to see that there's almost no competing with the platforms operated by Intouch Gaming. The only site that featured above the generous sister sites was Pokerstars, which is currently giving away 100 free spins on selected online slot games for all players who register with the promo code FIRST200. The best part of this no-deposit welcome offer is that there are no wagering requirements to fulfil – what you win from your bonus spins is yours to keep, wager, or withdraw.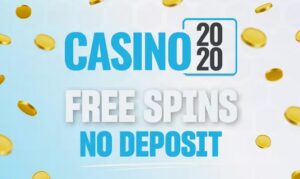 Unfortunately, the same cannot be said for the Casino 2020 sister sites which Bonus Finder named. Along with the 40x wagering requirements, there is also a limit on how much you can win and withdraw; even if you do get lucky when you create a new account on Mr Spin, Pocket Win, and Dr Slot, you will only be able to withdraw £50. At least the no-deposit bonus spins are a great way to experiment with the games cooked up by the team at Intouch Games, as you won't be able to give them a whirl in demo mode before you risk your cash on them.
: Newer isn't always better, especially with online casinos as players want to know the sites are tried, tested, and thoroughly approved by other members before they are willing to part with their personal info, banking details and, of course, their cash. However, as long as a new site gets the seal of approval from the UKGC, you're usually safe to assume that everything is ship-shape and above board. On that note, this week, the platform Which Bingo – which also happens to know a lot about online casinos despite their name – named some of the best new slot sites for UK players in August 2023. The first two recommended sites Irish Spins and 777 Tigers Casino were perceptibly lauded based on their welcome bundles, which consist of a 200% bonus of up to £50 and 25 free spins, and a welcome package worth up to £300, respectively.
Even though Casino 2020 was introduced to the iGaming scene in the year the casino name insinuates, it was still listed as the 9th best new slots casino, which probably came down to the no deposit bonus offer that is worth up to £20. You may have to fulfil 40x wagering requirements and accept that you can't cash out more than £50 from the bonus funds, but as far as no deposit offers go, you can't expect much fairer than that, plus, there are up to 20 free spins on the side on the hit slot game Cleopatra's Prizes. Other recommended casinos included Amber Spins, Space Casino and Megaways Casino, all of which are running exclusive welcome offers.
: If you love Joker-themed online slot games and you have been waiting all month for Casino 2020 to reveal its brand-new game of the month, you definitely won't be disappointed with the latest slot cooked up by the in-house iGaming team at Intouch Games, Royal Joker. Sure, it may cover old ground theme-wise, but there are a few nice touches to the bonus format to ensure that no matter how long your spinning sessions with this title are, it will be all but impossible to get bored of the bonus action. The developer for the Casino 2020 sister sites opted for a classic 5 x 3 format, which comes with 15 locked pay lines. The minimum bet per pay line is 1p, while spinners who are rolling the reels with a slightly more sizeable budget can throw down up to £5 on each pay line. As Royal Joker comes attached to the progressive jackpot prize network, the RTP is lower than average, but that's a small price to pay for the chance to cash in on a prize that currently stands at 5 figures.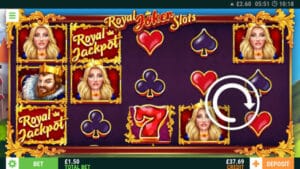 Whether you are spinning in the main game or the bonus game, whenever you complete a winning line with a joker symbol, you will receive a 2x multiplier boost, which can help you easily rack up valuable wins. Once you are in the main bonus game, you will receive one free spin before you are invited to spin the free spin wheel, if you get really lucky, you can snag up to 12 extra free games.
: For players looking to check out online casinos on a budget, on the 6th of July, Bojoko published a list of the UK casinos which have lower than usual minimum deposits. Typically, the minimum deposit amount is £10 or higher, however, after doing a little digging, Bojoko found that there are a few sites which allow you to deposit and play with as little as £1. Some of the UK casinos featured on the list of 50 low min deposit casinos even allow players to claim welcome bonuses with first deposits under £10! The only casino which allows new and existing players to deposit £1 is Zodiac Casino, and that minimum deposit is only for first deposits; subsequent deposits must be £10 or over. Furthermore, bonuses come with 200x wagering conditions attached to them, which goes a fair way in explaining why Bojoko only gave Zodiac Casino a 2.6 / 5 rating.
The only UK casinos currently accepting £3 minimum deposits are the Casino 2020 sister sites, including Jammy Monkey, Mr Spin, mFortune, and Dr Slot. Intouch Games may not get everything right as a casino brand operator, but at least it is leading the way when it comes to making slot spinners accessible to players on a tight budget. You may not be able to use the welcome package to its full potential with a £3 deposit, but at least it is the perfect way to discern whether the sites are for you before you part with more sizeable sums of cash.
: While most online slot developers are dropping their hottest summer slots, the in-house developer for the Casino 2020 sister sites went in a very different direction when they debuted Frozen Stiff on Casino 2020 earlier this month. On the other hand, the current Game of the Month may be the best slot to cool down with during the heatwaves that have been scorching the UK for the past month. Frozen Stiff is a frosty take on the traditional fruity slot format, which seems to be a preferred style of Intouch Games as of late. The 5 x 3 reel set comes with 15 locked pay lines, which can be wagered on from 1p – £5 a spin. As this title is connected to the progressive prize network, the RTP is at the low rate of 90.06%, but as all it takes is finding five jackpot symbols on the same spin to tap into the progressive jackpot prize network, that is a fair compromise to make.
Within the slot itself, the bonus features include wild symbols and an inventive free spin bonus game where the highest-paying number 7 symbol will stick to the reels when it hits. When you find three or more of the high-paying symbols during the free spin bonus feature, you will trigger the Frozen 7s Feature, which effectively works as a re-spin game, which will play out after you have played your five, seven or nine free games. The re-spin game will play until you fail to find more lucky number 7 symbols or you fill the reel set with them.
: The Casino 2020 sister sites don't tend to garner much outside attention. The only third-party source that left Intouch Gaming's ears burning this week was Outlook India, which seems to have its gaze fixed on the iGaming industry lately as it attempts to create a database of online casino reviews and sister site recommendations. Usually, their online casino pieces are littered with misinformation, although when it was time to reveal a list of the sister sites related to Casino 2020, they at least managed to keep things within the family. To introduce the casino which was introduced at the start of the decade, as alluded to by its title, Outlook India sold it as the site to spin at if you want to play the hottest games, which isn't strictly true, given that the site is 100% powered by the in-house development team at Intouch Games. Unlike the vast majority of other online casinos in the UK, you won't be able to find the hot new games from the likes of Pragmatic Play, NetEnt, Play N Go and Microgaming.
After that incorrect statement, Outlook India decided to go for a hattrick of false accolades by stating that there is an unbelievable variety of games available at Casino 2020 when there are only around 50 titles to choose from. Furthermore, the promotions aren't as prolific as what slot spinners can expect from other sites. The welcome packages may be hard to beat, but from there on out, it is slim pickings as far as the regular and reload bonus features are concerned.
: To help its players get into the summer vibe, Casino 2020 launched the ultimate feel-good online slot game, WipeOut Spins. Visually, it is incredibly reminiscent of the Joker-themed slot games from Pragmatic Play, including Super Joker and Joker King, but it is good news for any members who don't want to be creeped out by the eerie presence of jokers on the reels, there is nothing but fruity symbols, lucky number 7s and bonus symbols as far as the eye can see on the jazzy pink and purple 5 x 3 reel set. There are 15 locked pay lines; you can wager on each of them from 1p – £5 per spin. In addition to the wild symbols, the WipeOut feature can also add an extra element of bonus excitement to the main gameplay. On any given spin, playing symbols can be horizontally or vertically wiped from the reels. When this happens, you will get a second shot at winning combo redemption. The WipeOut feature can also come into play in the free spin bonus game, which is triggered when you find three or more of the clearly marked scatter symbols.
When you are in the main bonus game, you will receive 5, 15 or 15 free spins for three, four or five scatter symbols, respectively. Unfortunately, these free games don't come with any additional reel modifiers, and it is not possible to retrigger the feature once it is in play, but at least there is access to the progressive jackpot prize network which is available across all Casino 2020 sister sites.
: It seems like a lifetime has passed since a brand-new slot was dubbed Game of the Month by Casino 2020, but the wait is finally over, and it was more than worth it based on the new arrival, Foxtrot. If you can imagine what a traditional slot from the 90s would look like if the premium playing symbols comprised cute woodland creatures, you will have a great idea of what you will be spinning with here. Although, it has to be said that the images of squirrels clutching acorns and meek-looking hedgehogs would be more fitting for an Autumn slot game, not a slot which will help members of the Casino 2020 sister sites transition from Spring to Summer.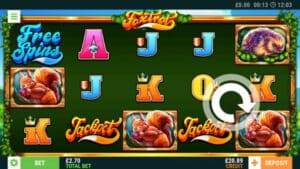 There are nine locked pay lines on the 5 x 4 reels; you can wager a minimum of 2p on each of the pay lines, or you can go in with all guns blazing by placing a max £5 bet on each of them. You won't be overly reliant on the bonus features and symbols to bank big wins in Foxtrot; the badgers are the highest-paying symbols, and five of these will boost your bankroll by 150x! In the base game, the only bonus treat you will benefit from is the presence of the wild symbols; at least there are two bonus games to keep your spin sessions exciting. The first is the FS game; the second is the cleverly titled Circle of Life bonus, which will see you spinning a series of prize wheels and collecting the bounty.
: This week, the website Which Bookie revealed a list of the best new online casinos and the best new casino offers. The comprehensive guide was written in a bid to help casino newbies to find the perfect online casino right off the bat and to help players who have been around the iGaming block a few times to discover the best deals and offers. In the best new casino category, a few fresh-faced casinos and sportsbooks got their time in the spotlight, including Bzeebet, Pub Casino, Fafabet, and ZetBet; clearly, all of the best casino domain names have been taken at this point. However, it can often pay to play at a casino that has something to prove while going up against the main contenders. Beyond their recommendations, the casino experts at Which Bookie advises to use your discretion when selecting a new casino by considering the casino brand operator, licencing, game selection and reputation.
In the new no-deposit offer segment of the article, one of the more generous Casino 2020 sister sites was mentioned; it was none other than Dr Slot, which is currently giving all new members 20 free spins on the gritty and action-packed online slot game, Full Metal Jackpot, which is a comedic slot loosely based on one of the most iconic army films to ever light up the big screen, Full Metal Jacket. The free spins are worth 20p each, and any winnings you receive from them are subject to 40x WR. Once the free spins have been allocated, you will have seven days to use them.
: Even though around 10% of the games available at Casino 2020 are Irish-themed, Intouch Games decided to drop another leprechaun-centric game into the library. Prize Pot Picks arrived as the new game of the month; even if you don't feel all too inclined to take a trip across to the Emerald Isle, it will be worth it as there are some pretty juicy Game of the Month bonuses to take advantage of, including the ability to win a bonus match deposit, bonus credit, or free spins. As soon as you load up the reels, you will see that the new addition is anything but your run-of-the-mill Intouch Games title; by each side of the reel grid, there is a pot containing different multiplier values. When you catch three Pick a Pot bonus symbols on the same spin, you will get to play a fun and innovative prize picker game. There are three ways this game could go, you could pick the symbol that correlates to the left or right pot, or you could end up cashing in on both!
The free spins feature is also something that you will look forward to triggering. With three scatter symbols landing across reels one, three, and five, you will trigger the feature and receive seven free games, which will be locked to the value of your last spin. During this feature, all your winning combinations will be boosted by a 2x multiplier! Unfortunately, you won't be able to retrigger the bonus game, but at least you should celebrate a fair few wins via the symbol upgrade feature that removes low-paying symbols!
: If you thought it was impossible for colours to get louder than the outfits in the Fresh Prince of Bel Air, wait until you get a load of the latest slot game that has landed at Casino 2020. Mega Combo Cash breaks the Intouch Games mould that you will have noticed all the games on the Casino 2020 sister sites are cookie cutter-ed from; the flashy, bright, and incredibly 90s retro game comes with incredible features, starting with the mini-game. Every time you catch two or more Mega Cash bonus symbols on the 5 x 3 reel set, you will trigger the bonus trail game; your objective is to stay on the trail for as long as possible. Whether you get to the end of the bonus trail or not, you will collect prizes along the way.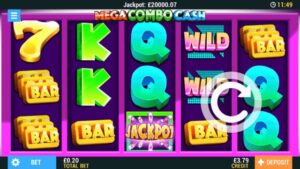 The new game of the month also comes with some run-of-the-mill features, starting with the wild symbols, which can step in for all symbols bar the symbols that trigger the bonus games. If you were hoping to get something a little more exciting out of the slot when you trigger the free spin bonus feature, you might be slightly disappointed; the gameplay is exactly the same, but at least the spins won't make a dent in your bankroll. With three or more scatter symbols, you will trigger the feature and receive nine free games. It is pretty unclear as to whether you can retrigger the feature or add more spins to your tally once it is in play.
: April Fool's Day isn't for everyone, but for the members of the Casino 2020 sister sites, there was plenty more to celebrate than the ability to prank your social circle with outlandish statements. For one day only, the Intouch Gaming casinos concocted a surprise offer, which started at midnight on March 31st. Via the promotion, registered members could grab a deposit match bonus, some free spins on a selected online slot game, or some bonus credit that could be used on any of your favourite Casino 2020 games. Depending on the surprise promotion, expiry, minimum deposits and max amounts vary. However, regardless of which bonus promotion you receive, there are 40x wagering requirements and a maximum withdrawal of £50.
This week, Outlook India called PayPal a game-changer for betting and gambling enthusiasts across the globe before naming the best PayPal casinos. Naturally, one of the biggest PayPal perks is that, when you make an online transaction, you don't need to whip out your debit card and enter your details or your billing address. In just a few clicks, all transactions happen safely and securely. Casino 2020 may not have been in the top 10 PayPal casinos like Casumo, LeoVegas Casino, and Video Slots Casino, but it did receive a mention a fair way down the list where additional PayPal casinos were named. Following the recommendations, Outlook India moved on to covering the history of the e-wallet and how it has become integral to the online casino industry. Even though plenty of e-wallets have cropped up since its debut, PayPal is still the most popular and widely accepted.
: The Casino 2020 sister sites already had their fair share of Irish-themed online slot games prior to St Patrick's Day, including Emerald Gold and Finn's Rainbow, but for this year's installation of Irish celebration, the innovative minds at Intouch Games decided to cook up a brand-new title, Big Green Wilds. St Paddy's Day may have been and gone, but this slot will remain the game of the month for four weeks, giving players the chance to reap extra rewards from the cheery and jaunty game. The bet level can be as low as 1p per bet line, which takes the minimum bet level to 15p a spin. If you were wondering how Intouch Games came up with the slot title, you only have to look at the giant green wild symbols that drop onto the classic 5 x 3 reel set in 2 x 2 form.
When you're not creating win lines with the giant wild symbols, you will be triggering the FS feature, which can give you eight, twelve, or twenty free games, with three, four, or five scatter symbols respectively. While the FS feature is treating you to some free spins, you will notice that the wild symbols drop onto the reel set more often, and your wins are even bigger, thanks to the 2x multiplier that is applied to all wins that feature the wild symbols. Of course, as this is a Casino 2020 game, there is also the chance to tap into the progressive jackpot prize pot, which currently stands at over £74k.
: Every now and again, a website crops up that attempts to do what we do best by recommending online casinos based on similarities. This week, 10 Best Casinos suggested 10 of the best alternatives to Casino 2020. Awkwardly, none of the suggested casinos were any of the Casino 2020 sister sites. This either means that the website writers haven't carried out their job very well, or they didn't make much of any of the sites created by and filled by Intouch Games, which is fair enough – those games don't live up to the scratch set by the industry leaders. The top three recommended casinos included Duelz Casino, The Sun Vegas, and Rhino, all of which offer a sizeable sign-up bonus to make checking out the platforms worth your time and your first deposit.
There aren't any new online slots to spin this week, which has led to the rise in popularity of the older slot game, KingSpin Crowns. It may not be overtly linked to Game of Thrones, but you can tell from the symbols and general atmosphere of the game that is exactly where Intouch Gaming got most of its inspiration. The game comes with a standard free spin feature; three, four, or five scatter symbols will trigger it, and award five, ten, or fifteen free games, respectively. Once you have played through all of those free spins, you will get the option of playing them again. Aside from that, the only bonus perk you will encounter is the wild symbols that can step in for all standard playing symbols.
: After there were mass layoffs just before Christmas at Intouch Games HQ, after seeing that there were updates on the company's Glass Door profile (think of it as Trip Advisor for employers), we couldn't help but delve in and see what the newest (or most disgruntled) recruits had to say about the employer. On the first of March, an ex-QA test analyst, who had worked for the company for over three years, gave Intouch Games a 1-star review and dubbed them awful in the review headline. The anonymous ex-employee couldn't even bring themselves to share one positive thought or experience with the company – which is hardly surprising given that most of the company reviews seem to be in disgruntled uniform!
By the ex-employee's account, the Casino 2020 sister sites brand owner had some of the worst management they had ever encountered. Although, given that the bosses appear to lay people off on a whim and get paranoid about people stealing, there is probably a fair amount of weight to that claim. Especially with how the reviewer went on to disclose that private investigations into the employee's behaviour were carried out and no one was guilty of theft. When scrolling down the Glass Door page, it would appear that there is absolutely no middle ground between any of the reviews; it is either a 5-star review where praises couldn't be sung high enough or a 1-star review that paints the company as evil incarnate – there is very little grey area, so it seems that this is truly the Marmite of casino operators.
: As In Touch Gaming makes their players on the Casino 2020 sister sites wait a whole month – sometimes even longer – before a new game arrives, it is a little hit or miss as to whether the new slot will be a hit. Given that slot players have different preferences in themes, math models and arrangements of bonus features. This week the Aladdin-esque online slot game Mega Magic Lamps entered the Game of the Month fold. Judging by the 4.8 / 5-star review, it would seem the genie-inspired game has been a hit with some. On the relatively simple 5 x 3 reel set, there are 20 pay lines, which can be wagered on with stakes from £0.01 – £5.
The return-to-player rate is at the low rate of 92%, but don't be too disheartened by this figure, as a chunk of every spin will be filtered into the progressive jackpot, which you have every chance of cashing in on. One of the best features is the Mystery Bonus feature; every time you find three or more magic lamp symbols, you will be rewarded with random cash prizes – there is no telling how high or low the game will go! The wild symbols that frequently crop up can be used to stand in for the mystery symbols or the jackpot symbols. The only symbols that the wild symbols can't substitute for are the free spin scatter symbols. Catch 3, 4 or 5 of these, and you will win 5, 7, or 9 free games.
: This week, News Direct ranked the top 20 online slot games, using high return-to-player rates and cool features as the main ranking factors. The top three online slot games included Red Wizard Fire Blaze, Vegas Twilight, and Sticky Sevens Megaways. In the list of runner-up games, the game that is exclusive to Casino 2020 sister sites, Gold of the Pharaohs was mentioned. Currently, the game has a 5 / 5 rating on the casino itself; there is no room to wonder why between the stellar sun-bleached graphics, access to the progressive jackpot prize pot, the wild symbols which carry multiplying powers and the mini-game, which tasks players with picking the right hieroglyphs to come away with a hefty multiplier. Furthermore, during the free spin game, none of the low-value symbols will make an appearance.
Casino 2020 has been getting all the attention this week; the review platform, Bojoko, conducted a thorough review of the site, although, it is fair to say Bojoko wasn't overly enamoured with the offerings, given that the casino only received a 3 / 5-star review – at least the reviewer was honest! The main reasons for a less-than-generous review were the slightly confusing terms surrounding the bonus offer, the total lack of live casino games and the game library that is smaller than most. Going in favour of the casino, the pros included the low deposit limits that are great for slot spinners on a budget, the free bonuses, and the games that are unique to Intouch Games platforms.
: UK Casino Awards is a popular online casino directory site which highlights bonuses and champions the casinos that provide them. This week, they listed all of the sites that offer a £10 no-deposit bonus, which featured a number of the Casino 2020 sister sites, including mFortune and Jammy Monkey. Casino 2020 also received a lengthy mention in the article, which seemed to be all about the benevolence of the casino brand operator, Intouch Games. At Casino 2020, new members can grab £20 in bonus credit and 20 free games on a slot of the casino's choosing. Once those freebies have been burned through, the first deposit offer keeps the generosity rolling, by giving new customers the chance to bank up to 400 free games and £300 in bonus cash. All winnings are paid in bonus credit, and the maximum conversion from bonus funds is capped at £100.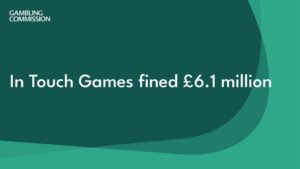 One of the biggest news items for Casino 2020 this week is the £6.1 million fine incurred by their brand owner and operator, Intouch Games, after they, once again failed to keep in line with the guidance on money laundering and social responsibility. After a routine inspection of Intouch Gaming's operation, the UKGC discovered that they had failed to reach out to and support one of their customers who had been exhibiting signs of problematic gambling, including incurring significant losses and gambling at unsociable hours. As this is the third fine from the UKGC since 2019, it is about time Intouch Gaming stepped up to the socially responsible mark and took a leaf out of other brand operators' books.
: There have been no new slot games that have made their way to Casino 2020 this week, which means that the Game of the Month remains the same from last week, and as usual, the casino has stuck to its usual bonus offerings. While there is little to report on the casino itself, there have been some semi-interesting news developments! The casino was mentioned in passing in an article published by Chronicle Live on which 11 online casinos are recommended for real cash wins in January 2023. It was the sister site, Dr Slot, which made the list of 11 recommended casinos – poor Casino 2020 was only mentioned when the terms and the conditions of the Dr Slot welcome offer were being outlined. While the welcome bonuses tend to get switched up between the Intouch Games platforms, the T&Cs are generally uniform.
Bonus Finder didn't overlook Casino 2020 when it was searching for some of the best sign-up deposit offers this week. Like many of its sister sites, the Intouch Gaming casino received pride of place on the list of latest casino promotions for casinos in January 2023, along with a 5-star review. The website provided a handy breakdown of just how much the freebies are worth. Between the no-deposit and first deposit offer, there are 420 free games available, they have a monetary value of £75.60, plus, there is up to £100 in bonus cash available in addition to the ability to win up to £20 in cash when signing up.
: The iGaming design team at Intouch Games doesn't usually fall in line with online slot gaming trends, but this week, they named Catch Me a Winner the Game of the Month and definitively jumped on the fishing-theme slot trend. Load up the reels and find yourself at the bottom of the murky ocean while you attempt to see if you can get the catch of the day. The free games can play out one of three ways. The first mode comes with wild multipliers that can double the value of the winning lines they complete. The second mode comes with stacked wilds to increase the probability of creating a winning combo. The third mode will only give you standard wild symbols, but there is a guarantee that you will see plenty of them as you spin your 12 free games!
For readers looking to get into slot spinning for the first time, the website Royal Blue gave the ultimate introduction to online slots and the casinos they are found on with an article on how to win big with the best casino games. While not everything expressed in the article was entirely accurate and it was evident that the writer didn't know that much more about online slots than the potential readers the article was written for, the owner and creator of the Casino 2020 sister sites did receive mention. In their view, the variety of slot games and other forms of iGaming content on their platforms was huge, which is completely inaccurate, at least when the sites are compared to what else is out there.
: This week, No Deposit Kings compared and ranked all of the online casinos operating in 2023 which offer a no-deposit welcome package. The casino list can be sorted in order of the best value, the most popular and the newest. Unsurprisingly, all of the casinos operated by Intouch Games made an appearance on the list alongside some other high-profile slot destinations, including 888 Casino, Wink Slots Casino and William Hill Casino. When put in order of the highest value, the no-risk welcome offer from Casino 2020 was ranked at number 9 with its 20 free spins on the Egyptian-themed slot game Cleopatra's Prizes. Once those spins are spent, players will be eligible for more promotional prizes if they are inclined to drop a deposit into their accounts.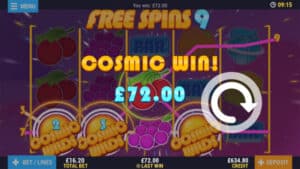 Someone may want to check in on the Intouch Games design team; they haven't uploaded a new game to Casino 2020 for a while! The lack of new slot games has revived the popularity of a few of the older games in the library, such as Cosmic Wilds, which comes with nine unlocked pay lines, a per-line betting range of 0.02p – £2, and a return-to-player rate of 94.03%. Don't be put off by the lower-than-average RTP; a proportion of your stake will feed into the progressive jackpot network. At the time of writing, the prize pot stands at almost £73k, and it's only going to get bigger until it drops. During the free spin feature, there are symbol upgrades along with sticky wild symbols.
: The website, Bitcoinist, tried its hand at doing what we do best and listing the best Casino 2020 sister sites this week. However, it seemed as though the concept of a sister site got away from them, given that they listed no other casino from Intouch Games. Instead, the site chose to pick sites at random to suggest to their readers, and there was notably no method to their approach. Furthermore, a lot of the casinos listed in the article were in complete contrast to the friendly mobile-optimised casino. The first recommendation was VIP Players Club, which offers an 'elite' experience. The second casino was DamSlots, which notably was only mentioned on the list as the casino accepts crypto deposits. Bitcoinist failed to check if the casino was licenced by a reputable gambling commission or authority. It is not! Maybe they should stick to crypto news in the future!
At least King Casino Bonus knows its stuff, as proven by a list of the top 20 UK casinos. Casino 2020 was described as an "up-and-coming slot hub" due to all of the games on the site offering access to Intouch Gaming's progressive jackpot prize pot. It was also pointed out that the wagering requirements on the bonus terms are on par with the industry average and that Intouch Games go out of its way to provide all of the necessary info on their slot games in the FAQ pages. It's a refreshing change from the casinos that keep you in the dark with all the key information.
Can Casino 2020 Be Trusted?

★★★★★
Casino 2020 is a 3 Star trusted casino.
1. UKGC License

Casino 2020 is covered by UKGC licence 2091, held by In Touch Games Limited.

2. UKGC Fines

In Touch Games was fined £3.4m and had conditions attached to its licence in March 2021 after being found guilty of regulatory breaches related to customer interaction, combating problem gambling and anti-money laundering. It was fined a further £6.1m in January 2023 for recurrences of the same issues.

3. Customer Service

Live chat and email support is available at Casino 2020, but telephone support is not.

4. Trustpilot Score

After over 100 reviews, Casino 2020 is rated 2.3 out of 5.0 with Trustpilot, which is below average.

5. Company Location

In Touch Games Limited is based in Halesowen, England.

6. Visible T&C's

The terms and conditions of promotions at Casino 2020 are clear.

7. Social Media Presence

Casino 2020 is active on Facebook, but doesn't have a Twitter account.

8. Number of Sister Sites
In Touch Games operates seven Casino 2020 sister sites.
9. Games portfolio

There are fewer than one hundred games at Casino 2020, but all of the games are exclusive.

10. Gamstop links

Casino 2020 supports GamStop and features its link and logo in the footer of the website.

Overall SCORE >

★★★

★★ – 3/5 Stars
Casino 2020 Review 2023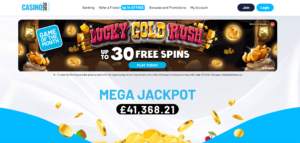 Casino 2020 has one of the more interesting names you'll find among online casinos. When it launched at the end of 2019, it was an attempt by In Touch Games to capitalise on players searching Google for new casinos to play with the following year. They probably couldn't imagine even in their wildest dreams how much traffic that would generate for the site and how popular it would become because of it. Is Casino 2020 a fad from yesteryear, though, or is it still worth a visit? 
Casino 2020 Welcome Offers
Casino 2020's No Deposit Welcome Offer comes, as the name suggests, with no obligation to make a deposit. Simply register and verify an account with the casino, and you'll get £20 in bonus funds plus twenty free spins on one of the casino's most popular slots. Bonus funds come with a wagering requirement of x40, and the max withdrawal is £50. That isn't especially generous, but it's something for nothing, and one should never look a gift horse in the mouth at an online casino. 
Players qualify for the second welcome offer when they choose to make their first deposit – and also their second deposit. A maximum of £300 in bonus funds can be won over deposits one and two, with a minimum deposit of £10 required to access the bonus. As many as 400 free spins might be dished out across the two deposits, too. All bonuses and spins are subject to the same x40 wagering requirement as described above, but there's no limit on withdrawals. 
Monthly Promotions
Casino 2020 doesn't have many "big" bonus offers beyond the welcome offer. This might be due to the regulatory actions that were taken against In Touch Games in 2019 and 2021, some of which were related to the fairness and terms of promotions and incentives across the casino network's range. There are a few extra things to play for, though. 
The easiest way to net bonus funds at Casino 2020 is to refer a friend to the casino. When your friend makes their first deposit, you get 50% of the value of that deposit in bonus funds.
Each month, one game at Casino 2020 is selected as the "Game of the Month," and comes with a free bonus fund so players can try it. 
The site also hosts regular monthly prize draws and offers weekly bonuses. The weekly bonuses are delivered by text message, and are based on account activity over the previous seven days. To put that another way, you won't get one if you haven't been playing. 
Casino 2020 Pros and Cons
The welcome offer at Casino 2020 is a good one. Players aren't asked to make a deposit before they receive it, so it's effectively a way of trying the casino out before you put money into it. Strong customer support is another of the casino's positive traits, as you can speak to a human agent if you need to. We'll also tip our hat to the casino's Trustpilot score, as it's very hard for an online casino to score an average of more than 4/5 on there and Casino 2020 has. 
The biggest black mark against the casino is – and it's impossible to ignore this – the large fines and extensive regulatory actions taken against its parent company. Casino 2020 is tied to In Touch Games, and In Touch Games has felt almost the full wrath of the UK Gambling Commission in recent years. The fines it's had to pay are heavy, and the formal warning is an existential threat. All signs point to the company having learned from its mistakes, but a casino company that's been sanctioned for failings in transparency and customer care should be viewed with a degree of suspicion. 
Featured Casino Games and Slots
Casino 2020 works with only a limited number of casino game developers and suppliers. That means the online slots you'll find here might not be the same as the ones you're used to seeing elsewhere. That doesn't have to be a negative, though – it's a chance to try something new. Here are three of the featured slots at Casino 2020 as of the time of writing:-
Raging Bull – Raging Bull is made by Slot Factory, which is another company owned by In Touch Games. It's a fairly gentle animal-themed online slots game with a low RTP at 93.96%. The flipside of the RTP being low is that the slot is connected to a progressive jackpot – one that could potentially pay out a life-changing sum of money. That won't happen for most players, but the free spins feature is good for a few wins if you can trigger it. 
Mega Trail – This is another Slot Factory creation, so it's another self-made exclusive that you won't find outside the In Touch Games casino network. Mega Trail is a classic-style five-reeled slot that comes with a wheel of fortune side game, a prize-picker bonus feature, and a system called "MegaPays" that can boost the value of your winnings. RTP is still low at 94%. 
Finn's Rainbow – In Touch Games made this slot themselves, so as you can tell, self-made titles get preferential treatment at Casino 2020. Taking inspiration from a popular Rainbow Riches slot, Finn's Rainbow has five reels plus a sixth "rainbow reel" full of multipliers and bonus symbols to give the slot some kick. There are 1024 ways to win and a progressive jackpot up for grabs, with RTP set at 94.01%. 
It's online slots and nothing else at Casino 2020, so if you've come looking for live dealers or table games you'll be disappointed. 
Deposits and Withdrawals
Finding banking information at Casino 2020 isn't as easy as it should be, but the logos at the bottom of the site indicate that payment via debit card, PaySafe card, or PayPal is all acceptable. Some customers might be able to pay via their phone bill, but this might vary depending on a customer's network. 
Withdrawals can be made by PayPal, bank transfer, or to a debit card. Casino 2020 attempts to process all withdrawals within one working day, excluding weekends and Bank Holidays. 
Customer Support and Licensing
Live chat is the easiest way to get hold of the Casino 2020 customer support team, but you can request a callback via the website if you'd rather speak to someone over the phone. 
Casino 2020 is covered by the license granted to In Touch Games Limited by the UK Gambling Commission, account number 2091.
Casino 2020 – The Verdict
Everything from the positive customer reviews to the site's prominent featuring of responsible gambling notices tells us that In Touch Games is trying to move on from its issues with the regulator. It's even possible that Casino 2020's comparative lack of promotions is down to the company's caution on the regulatory front. Because of all this, Casino 2020 is probably a very safe place to play and has some interesting, exclusive slots. Keep the regulatory issues in mind, but online slots fans should have fun here. 
What are players saying about Casino 2020?
Here are our condensed/reader's digest summaries of recent player reviews of Casino 2020. The reviews are real, but we've edited the comments to keep them on-topic.
14-May-2023 by Marie:
I wish I'd read these reviews before I played. I won £80 nine days ago, and I don't have my money. I've asked for the withdrawal twice, but it just says "failed." Customer services are being unhelpful and rude. – source: TrustPilot
16-Apr-2023 by Peter:
Everything's fine once you've got your account verified. The staff are great, and the games are fun. I'd give it 10/10. – source: TrustPilot
09-Apr-2023 by Daniel:
This is a casino to avoid. I've sent more than forty emails about a payout I'm owed. Their emails are rude. I'm going to take this further; they're breaking Gambling Commission rules. – source: TrustPilot
03-Apr-2023 by Sarah:
I'm owed £130 in winnings. All I'm getting from them is automated responses, so in two days, I'll report them if I don't have my cash. This is a scam casino; it doesn't pay out. – source: TrustPilot
27-Mar-2023 by Joze:
I got banned for no reason because I asked about my winnings. – source: TrustPilot

23-Aug-2022 by Jodie:
I signed up with them and got a £3 b0nus, from which I won £906. I wanted to withdraw it, but was told the maximum withdrawal from the bonus was £50. Oh well. – source: TrustPilot
18-Aug-2022 by David:
Please don't get sucked into playing at this casino, the amount of ID they want for a simple withdrawal is ridiculous. I gave up and asked to close my account, and they still won't send me my money back. – source: TrustPilot
17-Aug-2022 by Martyn:
Dreadful in every way. I had to send them six pieces of ID to get a withdrawal. It took weeks. – source: TrustPilot
03-Aug-2022 by Leanne:
They've been holding onto a withdrawal for three weeks because they won't accept the bank statements I've sent them. I'm reporting them to the Gambling Commission. – source: TrustPilot
02-Jul-2022 by Joanna:
I waited over a month for a withdrawal, during which I sent them lots of ID. This morning they emailed me with a long list of even more verification information they want. It was only £55. I've just told them to close my account. Don't play here, they steal your winnings. – source: TrustPilot

04-Jan-2022 by Sandra:
I've never played at a better casino than this one. The games are great, the promotions are good, and I got paid out a big win with no problems – source: TrustPilot
04-Jan-2022 by Laura:
This is a casino to avoid. Their promotions are misleading. One of them says that a player won £80 off a 30p stake on a slots game, but it's not even possible to stake 30p on the slots game they mentioned. – source: TrustPilot
03-Jan-2022 by Damien:
I spent a year playing at Casino 2020 and feel like I was treated well at first, but wins stopped happening during the second half of the year which made me suspicious. Also wagering requirements are too high. – source: TrustPilot
24-Nov-2021 by Ian:
The casino feels like small fry. The deposit and withdrawal limits are too low, and I had to wait three weeks to withdraw my winnings because they wanted too much verification information from me. – source: WhichBingo
21-Nov-2021 by Dan:
It's difficult to review this casino. I got a bonus when I signed up and landed a win quickly, but my withdrawal got blocked because they wanted documents. I then withdrew it all in smaller amounts and it allowed me, but it took a long time for funds to reach my account. – source: TrustPilot
Casino 2020 In The Online Marketplace
Is Casino 2020, a gambling site created at the end of 2019 ready for the start of the new year, outdated now? Will having a (cursed) year in its name lead to it becoming increasingly irrelevant over time? For a good online casino to thrive and grow as time moves on, an interactive customer base is crucial, and there are many ways an online casino can build and maintain interactive customers. First, there needs to be a strong social media presence. Casino 2020 has only a Facebook page, with a small total of just over 6,000 page likes and followers. It has no Twitter presence at all.
Fortunately, their Facebook page is active, and shares regular posts about the promotions, offers, and games that are available on the site. The page shares their exciting, featured games, as well as the free spins that come with the game during the noted promotional period. You can also see the weekly Big Winner celebratory post, which will definitely entice any Facebook users into visiting the site to see if they could be a lucky winner too.
However, with less than five likes and shares on all of their recent posts, the interaction on this page is incredibly poor. So, with a low number of visitors to their Facebook page, does Casino 2020 have any other online presence that can help with their audience levels? Unfortunately, they do not. Another way brands like Casino 2020 could attract more customers is to have video advertisements, perhaps even a simple 30 second YouTube video showing the highlights of the best games and some featured gameplay could boost their interaction by a lot.
This near-total lack of promotion is likely to cost Casino 2020 in the long run, especially amongst all its other, louder competitors. This might always have been the intention. We doubt that In Touch Games was thinking about more than the twelve months ahead when it launched Casino 2020, and it's probably a surprise to them that it's survived for as long as it has. This provider has shut down casinos in the past, though, and it might shut down this one in the future.
Casino 2020's Distinctive Name
Strangely, there is no casino online that boasts either the name Casino 2021 or Casino 2019, so maybe naming this website Casino 2020 was a smart move after all – with it being the only recent one of its kind. However, naming a casino after a year leaves no room at all for personality, creativity, or imagination, and means that the casino has no real theme to follow. This is not ideal for customers, since the aesthetic of the site is dull and it does not appeal to any specific group of consumers. With searches for the specific term "Casino 2020" dwindling already, who would choose this casino over all the rest, and why?
As we advance into the future, this casino will likely not be at the forefront of people's minds as being the most gripping and stimulating casino, and undoubtedly people will choose to pay their money into a more unique casino that grabs their interest and attention. On the other hand, since 2020 was such a monumental year for a large portion of the world (especially the UK where this casino is based), people will always remember it for the events that took place over the course of the year. The name of this casino could stick around in the memory for a long time and could draw people back to it because of that reason alone. The simplistic theme of the site does not offer a lot in terms of charisma, though, and customers will likely turn to a casino they find more joy in.
Casino 2020's Online News page

The casino itself does have a handy Online Casino News page, that features at least one new post per month, keeping its regular visitors up to date with the site's promotions. The news page includes articles that highlight the featured games for the month, with Sir Mixalot being the September 2021 game of the month. One of the two more recent news articles, both published on the 8th of September 2021, include a list of all the winners from the latest Hot Summer Spins campaign, that spanned across two weeks in August.
This list includes one lucky player who won 700 free spins. Perhaps this is why players keep returning to Casino 2020, thanks to the ongoing promotions that give the players the chance to get a little extra for their money. The news page is regularly updated, with the earliest article being posted in October 2019, welcoming the casino to the online gambling world. This shows their customers that although they are not present online elsewhere, they are still actively and consistently updating their site to make it fun, enjoyable, and relevant for the players.
The Future Of Casino 2020?
The burning question with 2020 disappearing ever further into the rear-view mirror is how much life does Casino 2020 still have left? With its helpful and informative news section, which is regularly kept updated with the hottest promotions, it does have a high chance to maintain its current loyal players and customers. But with a rather significant lack of advertisement outside of the site, and only a small Facebook page, will they be able to attract new players to join their pre-existing customer base? It will be interesting to see how Casino 2020 keeps itself relevant in the realm of online gambling in years to come. Maybe it will shock us all.