Casino 2020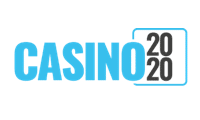 Casino 2020 sister sites includes Pocket Win, mFortune, Bonus Boss, Cashmo, Dr Slot, Jammy Monkey and Mr Spin.
Casino 2020 (casino2020.co.uk) is operated by In Touch Games Limited from Fountain House, Great Cornbow, Halesowen, B63 3BL.
Sites like Casino 2020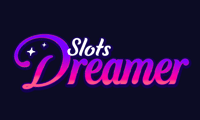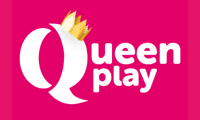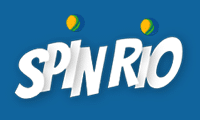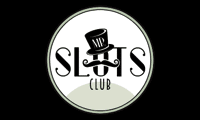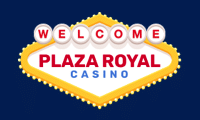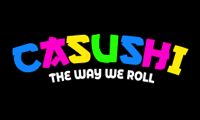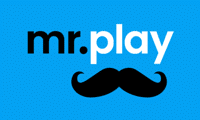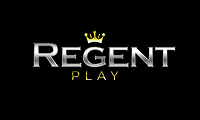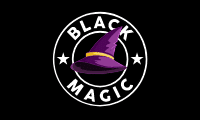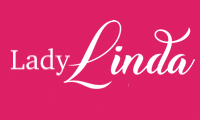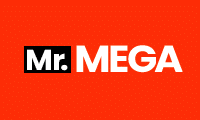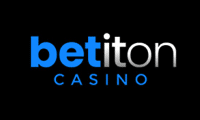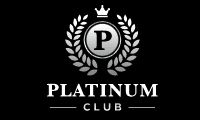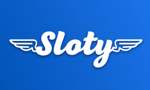 Casino 2020 sister sites
Cashmo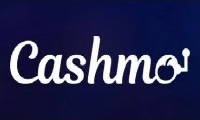 Cashmo Casino is the best-known of the Casino2020 sister sites despite being one of the newer additions to the In Touch Games Limited range. it's been online since 2019 – the same year that Casino 2020 made its debut. Cashmo is a site that leans heavily on online slots to attract players. There's a limited range of other casino games at the site, but they're hard to find. If you're an online slots fan, though, that's unlikely to matter to you much.
Cashmo still markets itself as a mobile casino, which is becoming an outdated term as we progress further into the 2020s. Every online slots website has to be optimised for mobile devices now, or it won't attract players. It's reassuring to know that Cashmo works for players on the move, though, and with a potentially lucrative range of promotions available it's no surprise that it does so well at finding new players to take it for a spin.
Pocket Win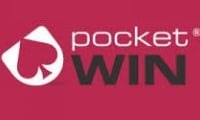 PocketWin is another Casino 2020 sister site that markets itself directly to mobile players. In PocketWin's defence, though, it's a much older online casino than either Casino 2020 or PocketWin. Back when this casino was launched, mobile gaming was such a new idea that it almost seemed like witchcraft! Times have changed a lot since then and will change again in the future, but PocketWin is managing to keep up with the competition by adapting to survive. It looks a little old, but there's still plenty to like about this veteran casino site today.
In addition to the slots and other casino games you'd expect to find at a modern online casino, PocketWin also offers bingo. There's even a small live dealer section, but you have to download software to access it. Not everybody's willing to do that anymore, but we're reliably informed that those who do enjoy what they find.
Dr Slot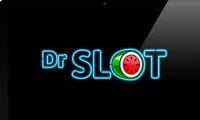 Dr Slot looks even more retro than PocketWin. "Retro" isn't a bad idea for an online slots site as there are plenty of players who enjoy the classic and traditional approach, but it's possible to look "too" retro. There's a fine line between looking classic and looking dated, and Dr Slot might be on the wrong side of that line. It's probably the weakest of the Casino 2020 sister sites.
Aside from having a comparatively limited selection of casino games, Dr Slot has a puzzling theme. The name "Dr Slot" suggests that this should be an eccentric, character-driven casino with a mascot and a fun theme, but there's almost no theming at all. Dr Slot feels like a casino in the middle of an identity crisis, and while it still has its strengths, we'd suggest that you're more likely to have fun at any of the other In Touch Games Limited casinos. It certainly doesn't measure up well against Casino 2020.
Mr Spin
With a mascot that looks more than a little like the children's television character "Super Ted" – perhaps so much so that it isn't a coincidence – Mr Spin is basically a more attractive version of Dr Slot. It has a virtually identical portfolio of games, but the presentation of Mr Spin makes it a more attractive place to spend your time and money. Part of that is down to the range of welcome offers and promotions, which can give your bankroll a healthy boost so long as you're OK with the wagering requirements that come with them.
Fittingly for a casino with such a name, almost everything at Mr Spin literally spins. The reels of the various online slots spin, and the roulette games spin, too. An exception has been made for bingo, which has presumably been added to the casino's proposition by popular demand. It still feels a little retro  – which is a common theme among In Touch Games Limited casinos – but there's nothing dated about the promotions.
Bonus Boss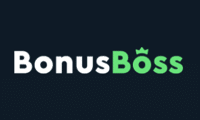 Bonus Boss has been a big hit for In Touch Games. It's still relatively new to the market, but it's rapidly becoming one of the most popular Casino 2020 sister sites. If given enough time, it could become more popular than Cashmo. That might be down to the theme. The visual identity of the Bonus Boss brand is much clearer than at other sites on this casino network, with a "mafia" theme used for both the mascot characters and the casino's loyalty reward program.
No site would get away with calling itself "Bonus Boss" if it didn't have some big-time bonuses up it ssleeve. Bonus Boss doesn't disappoint on that front. Pay attention to the terms and conditions as you usually would, but you won't find better bonuses and promotions anywhere else in the In Touch Games range.
Jammy Monkey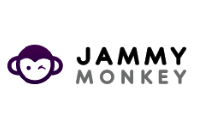 Jammy Monkey is the new kid on the block as far as In Touch Games is concerned, and as such, we're cutting it some slack. It's still finding its feet and it doesn't have quite the same range and variety as its siblings, but that might come later once the brand is established and players have found their way to the animal-themed site. The monkey isn't quite as cute as we hoped it would be, but a cute theme isn't needed so long as there's great casino action to be had. We wouldn't call what's currently available at Jammy Monkey "great," but we don't rule out the possibility that it will get there in the future.
Jammy Monkey is an indication of where its parent company might be headed in the future. If so, it looks like the network company will focus on smaller casino sites with stronger identities rather than massive sites with thousands of slots and sprawling libraries. The jury is still out on whether this is a good idea, and whether Jammy Monkey has a long-term future.
MFortune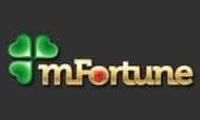 If Jammy Monkey is the new kid on the block, mFortune is the casino that's seen it all. This is the oldest of all the In Touch Games Limited casinos and has a history that stretches back all the way to 2007. It's not quite as big a name as it used to be, but there are players at mFortune who have been with the casino for years and plan to stick around with it for several years to come. We hope the old dog will make it that far.
The promotional text of the mFortune casino site tells us that In Touch Games still thinks of it as the flagship of the network. We don't know whether that's true in real terms, because the success of Cashmo ought to have knocked it off its perch by now, but if the parent company wants to keep mFortune around as a priority then it will continue to be one of the best looked after InTouch brands when it comes to promotions and new slots and games.
Can Casino 2020 Be Trusted?

★★★★★
Casino 2020 is a 3 Star trusted casino, here's why:-
1. UKGC License

YES – In Touch Games Limited is licensed by the UK Gambling Commission, account number 2091.

2. UKGC Fines

FINED – In Touch Games Limited was fined £3.4m in March 2021 for breaching its licence conditions regarding prevention of money laundering, combating problem gambling, using fair and transparent terms, customer interaction, and other marketing issues. It also settled with the UK Gambling Commission in May 2019 for breaching social responsibility and anti-money laundering controls. The company has been issued a formal warning about its future conduct.

3. Customer Service

GOOD – Casino 2020 operates a live chat service, and also has a facility to request callbacks from human customer support agents. 

4. Trustpilot Score

EXCELLENT – After over 250 reviews, Casino 2020 has an average score of 4.3 out of 5. This is exceptionally high for an online casino.

5. Company Location

TRUSTED -In Touch Games Limited is based in Halesowen, England.

6. Visible Terms

YES – All promotions come with visible terms and conditions attached. 

7. Do they pay?

YES – There are occasional complaints about slow payments, but the site can be trusted to pay. 

8. SSL Secure

YES – The casino2020.co.uk website is secure. 

9. Wagering Requirements

ABOVE AVERAGE – Bonus funds at Casino 2020 come with an x40 wagering requirement, which is a touch higher than the average of x35. 

10. Gamstop links

YES – Gamstop and other responsible gaming logos are featured prominently on the Casino 2020 website. 

Overall TRUSTSCORE>>>
★★★

★★

– 3/5 Stars




Casino 2020 is trusted, but we can't give a higher rating to a casino that has a recent warning from the UK Gambling Commission. 
What are players saying about Casino 2020?
Here are our condensed / reader's digest summaries of recent player reviews of Casino 2020. 
04-Jan-2022 by Sandra:
I've never played at a better casino than this one. The games are great, the promotions are good, and I got paid out a big win with no problems – source: TrustPilot
04-Jan-2022 by Laura:
This is a casino to avoid. Their promotions are misleading. One of them says that a player won £80 off a 30p stake on a slots game, but it's not even possible to stake 30p on the slots game they mentioned. – source: TrustPilot
03-Jan-2022 by Damien:
I spent a year playing at Casino 2020 and feel like I was treated well at first, but wins stopped happening during the second half of the year which made me suspicious. Also wagering requirements are too high. – source: TrustPilot
24-Nov-2021 by Ian:
The casino feels like small fry. The deposit and withdrawal limits are too low, and I had to wait three weeks to withdraw my winnings because they wanted too much verification information from me. – source: WhichBingo
21-Nov-2021 by Dan:
It's difficult to review this casino. I got a bonus when I signed up and landed a win quickly, but my withdrawal got blocked because they wanted documents. I then withdrew it all in smaller amounts and it allowed me, but it took a long time for funds to reach my account. – source: TrustPilot

19-Dec-2020 by Jane:
I've been waiting a long to receive my funds but no results yet – source: TrustPilot
18-Dec-2020 by Chill:
Limited slots, sneaky terms and customer service not good at all: I will never play here again – source: ReviewCenter
17-Dec-2020 by Daniel:
I have found that this is a scam site with all false claims of people winning big amounts. – source: TrustPilot
16-Dec-2020 by Arek:
I tried to contact customer service to cancel the wagering requirements, but it is really bad with no option to talk to an agent. – source: Facebook
15-Dec-2020 by Robert:
I won £63 on this site but received nothing and their customer care is the worst. – source: TrustPilot
02-Dec-2020 by Joeseph:
I have mixed experience at this site. My winnings were not credited to my bank account and when I contacted customer care, they told me that my bank has declined the payment. The payment is back in my account now and I am trying to withdraw it for the second time. I hope I will receive it this time. – source: TrustPilot
19-Nov-2020 by Sean:
I had a good experience at the site. I have won £1700 on the site and received as well. Customer care is extremely supportive. – source: Twitter
17-Nov-2020 by Daniel:
I won £409 on the site, but the customer support told me I can withdraw only £100 as it was part of some bonus. This is so ridiculous. The terms and conditions are so misleading. – source: Facebook
17-Nov-2020 by Kamila:
They are so stingy people. I wanted to withdraw my earnings and they asked for a number of things for that like my phone bill and identity proof and after showing they are now asking for more documents and the next phone bill. I will not recommend this casino at all. – source: TrustPilot
14-Nov-2020 by Ciaran:
This is not a trustworthy site. The wagering requirements are ever-changing with each bonus you play and you won't be able to earn even a decent amount. This casino should get banned – source: TrustPilot
Casino 2020 Review 2022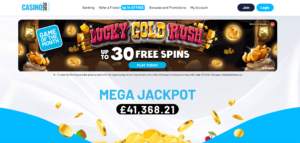 Casino 2020 has one of the more interesting names you'll find among online casinos. When it launched at the end of 2019, it was an attempt by In Touch Games to capitalise on players searching Google for new casinos to play with the following year. They probably couldn't imagine even in their wildest dreams how much traffic that would generate for the site and how popular it would become because of it. Is Casino 2020 a fad from yesteryear, though, or is it still worth a visit? 
Casino 2020 Welcome Offers
Casino 2020's No Deposit Welcome Offer comes, as the name suggests, with no obligation to make a deposit. Simply register and verify an account with the casino, and you'll get £20 in bonus funds plus twenty free spins on one of the casino's most popular slots. Bonus funds come with a wagering requirement of x40, and the max withdrawal is £50. That isn't especially generous, but it's something for nothing, and one should never look a gift horse in the mouth at an online casino. 
Players qualify for the second welcome offer when they choose to make their first deposit – and also their second deposit. A maximum of £300 in bonus funds can be won over deposits one and two, with a minimum deposit of £10 required to access the bonus. As many as 400 free spins might be dished out across the two deposits, too. All bonuses and spins are subject to the same x40 wagering requirement as described above, but there's no limit on withdrawals. 
Monthly Promotions
Casino 2020 doesn't have many "big" bonus offers beyond the welcome offer. This might be due to the regulatory actions that were taken against In Touch Games in 2019 and 2021, some of which were related to the fairness and terms of promotions and incentives across the casino network's range. There are a few extra things to play for, though. 
The easiest way to net bonus funds at Casino 2020 is to refer a friend to the casino. When your friend makes their first deposit, you get 50% of the value of that deposit in bonus funds.
Each month, one game at Casino 2020 is selected as the "Game of the Month," and comes with a free bonus fund so players can try it. 
The site also hosts regular monthly prize draws and offers weekly bonuses. The weekly bonuses are delivered by text message, and are based on account activity over the previous seven days. To put that another way, you won't get one if you haven't been playing. 
Pros and Cons
The welcome offer at Casino 2020 is a good one. Players aren't asked to make a deposit before they receive it, so it's effectively a way of trying the casino out before you put money into it. Strong customer support is another of the casino's positive traits, as you can speak to a human agent if you need to. We'll also tip our hat to the casino's Trustpilot score, as it's very hard for an online casino to score an average of more than 4/5 on there and Casino 2020 has. 
The biggest black mark against the casino is – and it's impossible to ignore this – the large fines and extensive regulatory actions taken against its parent company. Casino 2020 is tied to In Touch Games, and In Touch Games has felt almost the full wrath of the UK Gambling Commission in recent years. The fines it's had to pay are heavy, and the formal warning is an existential threat. All signs point to the company having learned from its mistakes, but a casino company that's been sanctioned for failings in transparency and customer care should be viewed with a degree of suspicion. 
Featured Casino Games and Slots
Casino 2020 works with only a limited number of casino game developers and suppliers. That means the online slots you'll find here might not be the same as the ones you're used to seeing elsewhere. That doesn't have to be a negative, though – it's a chance to try something new. Here are three of the featured slots at Casino 2020 as of the time of writing:-
Raging Bull – Raging Bull is made by Slot Factory, which is another company owned by In Touch Games. It's a fairly gentle animal-themed online slots game with a low RTP at 93.96%. The flipside of the RTP being low is that the slot is connected to a progressive jackpot – one that could potentially pay out a life-changing sum of money. That won't happen for most players, but the free spins feature is good for a few wins if you can trigger it. 
Mega Trail – This is another Slot Factory creation, so it's another self-made exclusive that you won't find outside the In Touch Games casino network. Mega Trail is a classic-style five-reeled slot that comes with a wheel of fortune side game, a prize-picker bonus feature, and a system called "MegaPays" that can boost the value of your winnings. RTP is still low at 94%. 
Finn's Rainbow – In Touch Games made this slot themselves, so as you can tell, self-made titles get preferential treatment at Casino 2020. Taking inspiration from a popular Rainbow Riches slot, Finn's Rainbow has five reels plus a sixth "rainbow reel" full of multipliers and bonus symbols to give the slot some kick. There are 1024 ways to win and a progressive jackpot up for grabs, with RTP set at 94.01%. 
It's online slots and nothing else at Casino 2020, so if you've come looking for live dealers or table games you'll be disappointed. 
Deposits and Withdrawals
Finding banking information at Casino 2020 isn't as easy as it should be, but the logos at the bottom of the site indicate that payment via debit card, PaySafe card, or PayPal is all acceptable. Some customers might be able to pay via their phone bill, but this might vary depending on a customer's network. 
Withdrawals can be made by PayPal, bank transfer, or to a debit card. Casino 2020 attempts to process all withdrawals within one working day, excluding weekends and Bank Holidays. 
Customer Support and Licensing
Live chat is the easiest way to get hold of the Casino 2020 customer support team, but you can request a callback via the website if you'd rather speak to someone over the phone. 
Casino 2020 is covered by the license granted to In Touch Games Limited by the UK Gambling Commission, account number 2091.
The Verdict
Everything from the positive customer reviews to the site's prominent featuring of responsible gambling notices tells us that In Touch Games is trying to move on from its issues with the regulator. It's even possible that Casino 2020's comparative lack of promotions is down to the company's caution on the regulatory front. Because of all this, Casino 2020 is probably a very safe place to play and has some interesting, exclusive slots. Keep the regulatory issues in mind, but online slots fans should have fun here. 
Casino 2020 In The Online Marketplace
Is Casino 2020, a gambling site created at the end of 2019 ready for the start of the new year, outdated now? Will having a (cursed) year in its name lead to it becoming increasingly irrelevant over time? For a good online casino to thrive and grow as time moves on, an interactive customer base is crucial, and there are many ways an online casino can build and maintain interactive customers. First, there needs to be a strong social media presence. Casino 2020 has only a Facebook page, with a small total of just over 6,000 page likes and followers. It has no Twitter presence at all.
Fortunately, their Facebook page is active, and shares regular posts about the promotions, offers, and games that are available on the site. The page shares their exciting, featured games, as well as the free spins that come with the game during the noted promotional period. You can also see the weekly Big Winner celebratory post, which will definitely entice any Facebook users into visiting the site to see if they could be a lucky winner too.
However, with less than five likes and shares on all of their recent posts, the interaction on this page is incredibly poor. So, with a low number of visitors to their Facebook page, does Casino 2020 have any other online presence that can help with their audience levels? Unfortunately, they do not. Another way brands like Casino 2020 could attract more customers is to have video advertisements, perhaps even a simple 30 second YouTube video showing the highlights of the best games and some featured gameplay could boost their interaction by a lot.
This near-total lack of promotion is likely to cost Casino 2020 in the long run, especially amongst all its other, louder competitors. This might always have been the intention. We doubt that In Touch Games was thinking about more than the twelve months ahead when it launched Casino 2020, and it's probably a surprise to them that it's survived for as long as it has. This provider has shut down casinos in the past, though, and it might shut down this one in the future. 
Casino 2020's Distinctive Name
Strangely, there is no casino online that boasts either the name Casino 2021 or Casino 2019, so maybe naming this website Casino 2020 was a smart move after all – with it being the only recent one of its kind. However, naming a casino after a year leaves no room at all for personality, creativity, or imagination, and means that the casino has no real theme to follow. This is not ideal for customers, since the aesthetic of the site is dull and it does not appeal to any specific group of consumers. With searches for the specific term "Casino 2020" dwindling already, who would choose this casino over all the rest, and why?
As we advance into the future, this casino will likely not be at the forefront of people's minds as being the most gripping and stimulating casino, and undoubtedly people will choose to pay their money into a more unique casino that grabs their interest and attention. On the other hand, since 2020 was such a monumental year for a large portion of the world (especially the UK where this casino is based), people will always remember it for the events that took place over the course of the year. The name of this casino could stick around in the memory for a long time and could draw people back to it because of that reason alone. The simplistic theme of the site does not offer a lot in terms of charisma, though, and customers will likely turn to a casino they find more joy in.
Casino 2020's Online News page

The casino itself does have a handy Online Casino News page, that features at least one new post per month, keeping its regular visitors up to date with the site's promotions. The news page includes articles that highlight the featured games for the month, with Sir Mixalot being the September 2021 game of the month. One of the two more recent news articles, both published on the 8th of September 2021, include a list of all the winners from the latest Hot Summer Spins campaign, that spanned across two weeks in August.
This list includes one lucky player who won 700 free spins. Perhaps this is why players keep returning to Casino 2020, thanks to the ongoing promotions that give the players the chance to get a little extra for their money. The news page is regularly updated, with the earliest article being posted in October 2019, welcoming the casino to the online gambling world. This shows their customers that although they are not present online elsewhere, they are still actively and consistently updating their site to make it fun, enjoyable, and relevant for the players.
The Future Of Casino 2020?
The burning question with 2020 disappearing ever further into the rear-view mirror is how much life does Casino 2020 still have left? With its helpful and informative news section, which is regularly kept updated with the hottest promotions, it does have a high chance to maintain its current loyal players and customers. But with a rather significant lack of advertisement outside of the site, and only a small Facebook page, will they be able to attract new players to join their pre-existing customer base? It will be interesting to see how Casino 2020 keeps itself relevant in the realm of online gambling in years to come. Maybe it will shock us all.