Bonus Boss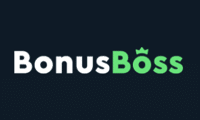 Bonus Boss sister sites include Casino 2020. Dr Slot, mFortune, Mr Spin, Jammy Monkey and Pocket Win.
Bonus Boss (bonusboss.co.uk) is operated by In Touch Games Limited from IWG Spaces Crossway, 156 Great Charles Street, Birmingham, B3 3HN.
IN TOUCH GAMES LIMITED SURRENDERED ITS LICENCE IN SEPTEMBER 2023. THIS CASINO IS NOW CLOSED. 
Sites like Bonus Boss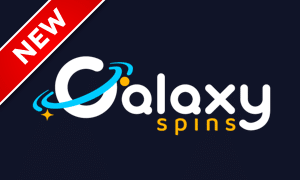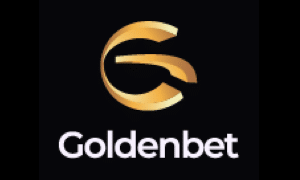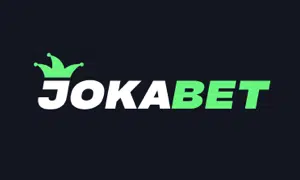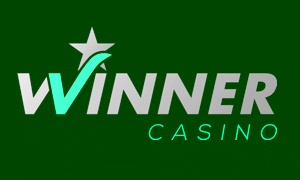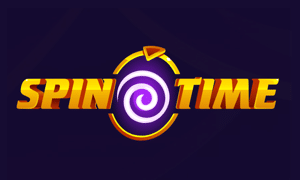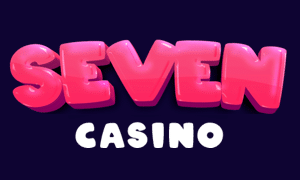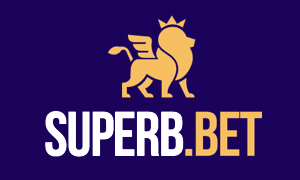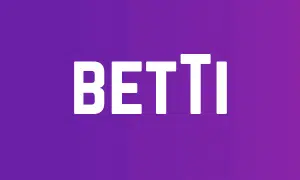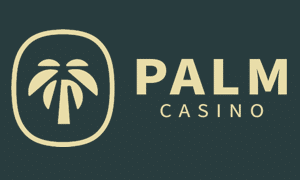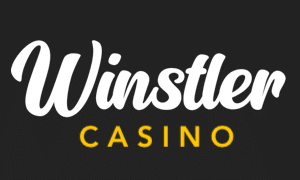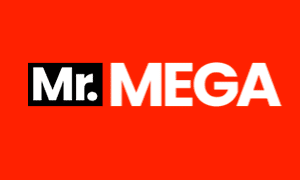 Bonus Boss Sister Sites
PocketWin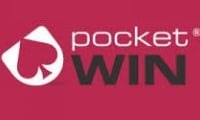 Pocket Win is a mobile casino. That might not sound like much in this day and age, but it was when Pocket Win was launched. Back then, internet-based casinos didn't have such an easy time making their products work on mobile devices. It was fairly common for a popular casino site to have a separate "mobile version" of itself to make it easier for players to access the games. Others, like Pocket Win, marketed themselves as specialists and won themselves an audience that way. The legacy of being a mobile-first casino is visible at Pocket Win even today, with its hyper-efficiency design and stripped-back graphical feel. It packs just as much power as any of the other Bonus Boss sister sites, though, and shouldn't be overlooked if you're thinking of hopping from one In Touch Games Limited casino to another.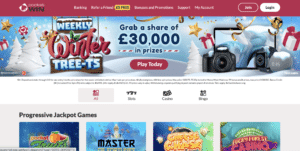 Casino 2020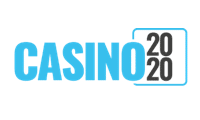 Considering Casino 2020 was set up as a gimmick, it's performed very nicely for its owners. In Touch Games Limited realised towards the end of 2019 that slots and casino fans would soon begin to Google the phrase "casino 2020" to see what the new year had to offer to them. In Touch made sure it got the bulk of that traffic by launching a casino with that exact name. There's nothing particularly special about Casino 2020 apart from the name, but there doesn't need to be. It attracted a massive player base faster than almost any other casino we can think of because of the clever marketing trick that launched it, and it's kept a decent number of those players ever since. It might drop away one day as the name makes it sound increasingly outdated, but for now, it's doing fine. The only big surprise is that In Touch Games never launched a Casino 2021 or Casino 2022. Maybe they're worried that lightning won't strike twice.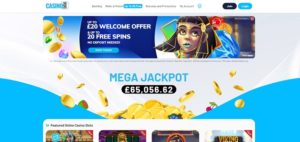 Dr Slot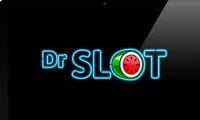 We now come to two Bonus Boss sister sites that are almost identical. The first is Dr Slot, your professor of slots and doctor of bonuses. So much could have been done with this idea that we're a little sad when we look at the Dr Slot homepage. There isn't even a Dr Slot character there as a mascot. Instead, we get a very retro-looking casino site with a very limited number of casino games on it. We can't help but feel that the Dr Slot name would have been better off in the hands of a casino network company that had access to more slots – or would at least give us an entertaining mascot character to look at. It's not all bad news, though. We're not here to trash Dr Slot, nor do we dislike the site. It has a small but varied selection of slots, and it knows what it's good at and sticks to it. If you, as a player, only care about slots and find that promotions and content about other casino games get in the way of your enjoyment, you might love Dr Slot's single-focus approach. For most players, though, Bonus Boss is the stronger brand.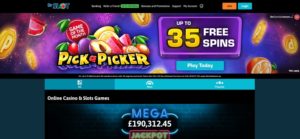 Mr Spin
We promised you two near-identical Bonus Boss sister sites. Here's the second one. It's Mr Spin, and if you look at the Mr Spin site and the Dr Slot site back to back you're likely to get a sense of deja vu. The same template was surely used for both of them, and if it weren't for the logo and the minor colour scheme differences we'd assume they were identical. They're not quite identical, though- Mr Spin has more to offer to the average casino gamer. Casting your eye over the Mr Spin selection of slots will reveal the same tight-but-trusted range you'll see at Dr Slot. Look at the many options above the slots, though, and you'll find that Mr Spin also has roulette and table games in-house to offer to you. It might not have many of them, but they're there as an option. That makes Mr Spin a better choice than Dr Slot for those of you who want a little variety every now and then – but it's still probably not quite as strong a casino as Bonus Boss.
Jammy Monkey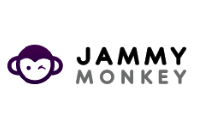 Who's a jammy little monkey, then? Is it you? If so, you might want to come and prove it at this recent addition to the Bonus Boss sister sites collection. In Touch Games Limited added Jammy Monkey to the marketplace in 2020. That means it has a little less than two years experience as of the time of writing, and so it can still be considered a newcomer. It's a site with a cheeky sense of character, but as with other In Touch Games casinos, it's short on range. The absence of big-name provider companies isn't as noticeable with Jammy Monkey as it is with some of the other In Touch casinos, because it's a new site and it's still finding its identity. It does surely hurt its prospects of appealing to a mass audience, though, as there are certain casino games that players have come to expect to see when they land at a new casino for the first time, and they'll think the casino is second-class if they don't see them. Jammy Monkey doesn't have those games, and so is at risk of being judged harshly. As always, though, if you're a fan of the games on the In Touch platform you'll feel right at home with Jammy Monkey.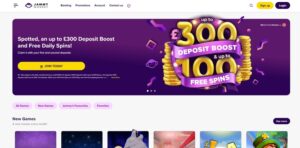 mFortune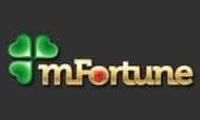 Have we saved the best 'til last? Most casino players would say so. There's no competition when it comes to the question of which is the biggest In Touch Games Limited brand. It's mFortune, and none of the others even come close. This casino brand has been with us since the first decade of the 21st century, when the hobby of online gaming was still new and companies were still trying to figure out how it all worked. The mFortune casino has changed a lot over those years. It's been hot and cold, on-trend and forgotten, but it always comes back to relevance even when it seems to slip away from the top. Even today, with all the sister sites around it and with Bonus Boss to compete against, it's still the best of the In Touch Games casinos. That's down to the better range of slots that it offers, and the greater diversity of types of game, including bingo. If you want a "complete"  casino experience from an In Touch Games Limited brand, mFortune remains your best bet.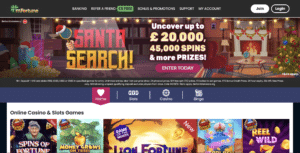 Bonus Boss News
: Following on from what we said in our update last week, we'll never know whether or not Bonus Boss was next in line to receive a new game or an update from In Touch Games Limited, because Bonus Boss is now closed. So are all of the Bonus Boss sister sites. In news that shook the whole UK iGaming industry, In Touch Games Limited sensationally had its licence suspended by the UK Gambling Commission on September 1st. After making noises that indicated that it would fight the suspension, In Touch Games turned around three days later and voluntarily surrendered its licence, thus ensuring that none of the Bonus Boss sister sites would ever again operate in their current form.
The loss of Bonus Boss and the Bonus Boss sister sites is significant as they had thousands of players in the UK. However, the regulatory issues that In Touch Games Limited has experienced in the past few years can't be ignored. The company has been fined seven-figure sums three times because of various failings, some of which related to fairness and transparency. The suspension was probably inevitable after the third fine, and the operator's decision to effectively hand back the keys suggests that it knows it was bang to rights. The only remaining question is whether another casino operator will step forward to buy up the former In Touch Games brands. There's value in them, but without In Touch's in-house development team to provide games, would their unique appeal be lost in someone else's hands?
: Bonus Boss is in a bit of a barren spell at the moment. The Bonus Boss sister sites all receive a new Game of the Month once per month, but they don't all get them at the same time. mFortune was the latest to get an update, so we think Bonus Boss might get its turn next week, but at the moment, it feels a little stale. There are no new games and no new promotions at this mafia-themed casino. There are also no new blog posts. All of the In Touch Games Limited casinos seem to have given up on the art of blog writing at the end of June, as they all fell silent at about the same time.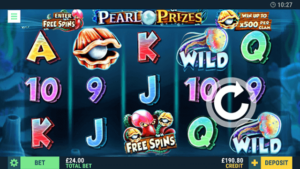 We didn't want to run away to Trustpilot looking for news updates again, so we've instead looked over the existing Bonus Boss slots and games collection to see what's popular. All of the slots have tiny little labels on them to make their status easier to see, so it looks like one of the most popular attractions at Bonus Boss at the moment is the undersea-themed Pearl Prizes, which is tagged as being both exclusive and popular. The "exclusive" tag doesn't mean as much at the Bonus Boss sister sites as it would at other casinos, as most of the slots here are exclusive. In any event, Pearl Prizes is a good-looking slots game by the standards of Slot Factory and has a special set of "Golden Clam" reels that pay out enhanced prizes during the bonus features. The best news about Pearl Prizes, though, might be its RTP of 94.02%. That's low compared to the UK average but a whole two per cent higher than the usual RTP for a game at an In Touch Games casino.
: As we noted last week, it might be a while before we get anything genuinely new to report about Bonus Boss. It often feels like the Bonus Boss sister sites get attention one at a time, and Dr Slot got a new game this week. We can only hope that Bonus Boss is next in the queue, but we have a feeling that it might instead be the turn of mFortune, which has also gone without updates for quite a while. Things wouldn't be so bad if someone put in the time and effort to make sure that the Bonus Boss news page stays up to date, but they don't; nothing new has been added there since the end of June. The news about Bonus Boss is that there's no news, which means we're heading back to Trustpilot to see what players have been saying about the casino again.
Unfortunately, upon arriving at Trustpilot, we find that there's only one review from the past seven days – and it comes from a player who's absolutely furious about being kept waiting for an entire month to get her hands on a withdrawal. She claims to have spoken to live chat every day for three weeks, with promises made that the situation would be resolved, but nothing has changed. She's now reached the conclusion that Bonus Boss is a scam. Unfortunately for Bonus Boss, her one-star review (it isn't an option to leave zero-star reviews at Trustpilot) means that the casino's average score is now a grim 1.5 out of 5 after over sixty reviews. That reflects widespread customer dissatisfaction with Bonus Boss, which used to be a popular and well-regarded casino.
: We didn't expect to find anything new at Bonus Boss this week after the unexpected addition of a new Game of the Month last week, so we'll give the casino a pass this week for not having anything to show us. The Game of the Month remains in situ for the next few weeks, and it might be a while before we see any other new games added, either. With nothing to report about Bonus Boss and nothing to report about Intouch Games Limited, which operates the Bonus Boss sister sites, we went looking for external news about the casino. We didn't find anything that way, either.
With nowhere else to go, we've done something that we haven't done for a while when reporting on Bonus Boss – we went to Trustpilot to find out what recent players have to say about the casino. We imagine that the managers at Bonus Boss are going to wish we hadn't done that, as the most recent review from four days ago claims that Bonus Boss has withheld £90 from a player after processing his previous withdrawals without any issue. The player is threatening to take the casino to small claims court. Another review placed a day earlier from a player called Susan makes a similar complaint, claiming that Bonus Boss is refusing to pay out despite being sent her phone bill and passport. The furious player accused Bonus Boss of being a scam casino and claimed that all she's receiving in response to her complaints are generic emails asking for even more ID.
: All of the Bonus Boss sister sites offer a "Game of the Month," which tends to be a recent addition to the casino's catalogue. Some of the Bonus Boss sister sites are better at keeping that promise than others. Dr Slot, for example, hasn't had a new Game of the Month for a very long time. Bonus Boss, on the other hand, has had two in the past three weeks. You don't have to scroll down very far to find our coverage of Masks of Medusa, which was named the new Bonus Boss "Game of the Month" a fortnight ago. Apparently, Masks of Medusa's time in the spotlight is over because there's a new slots game in town – the Irish-themed Irish Prizes slot.
Irish Prizes isn't subtle about its theme, which is fine because very few Irish-themed slots are. According to the promotional blurb on the Bonus Boss website, it offers fifteen paylines, free spins, reels that can be re-spun individually, and an undisclosed "bonus feature." There's a chargeable free spins meter at the side of the 5*3 grid, which could boost wins by as much as x350 as part of a feature that sounds very similar to the legendary Road to Riches in Barcrest's Rainbow Riches. There are far worse slots out there to copy ideas from if that's what happened. The bad news is that the RTP of Irish Prizes is 92.04%. That's comfortably below average compared to the average UK slots game but is par for the course with games made by In Touch.
: As we noted last week, Bonus Boss named a new Game of the Month at the very end of July. That same Game of the Month will, therefore, presumably still be on the Bonus Boss homepage until the end of August. That means we don't have much new to tell you about Bonus Boss this week, but things could be worse – there are several Bonus Boss sister sites that haven't seen any updates at all for several weeks now, so the fact that Bonus Boss was given a new Game of the Month at all suggests that it's a higher priority to In Touch Games Limited than most of its peers.
What worries us about Bonus Boss and the rest of the In Touch Games casinos is that they're so much less communicative than they used to be. Each of the casinos used to maintain active blogs, for example, but the regularity of blog posts began to slow down at the beginning of 2023, and there hasn't been a new blog post at Bonus Boss or any of the Bonus Boss sister sites since the end of June this year. We don't know how badly damaged the operator was by the £6m fine that it had to pay to the UKGC a few months ago, but the slowdown definitely started at around that time. Hopefully, we're overthinking things, and Bonus Boss will soon be every bit as active as it used to be. We'd love to see a new game here as evidence of that when we come back next week.
: We're now at the very end of July, and yet Bonus Boss has just given us a new Game of the Month. We're not sure whether it's late for July or early for August, but we're always happy to see a new game – especially one that looks a little more intriguing than the average online slots game that the In Touch Games team comes up with. The game is called Masks of Medusa, which ought to be enough to tell you that it has an ancient Greek theme so long as you paid attention during history classes at school. Medusa is the legendary Gorgon who can turn a human being to stone with a single glance. You best hope that the old legend isn't true because she makes multiple appearances on the reels of this slot
Masks of Medusa comes with both a prize picker bonus feature and a free spins bonus. It actually has five different free spins features, with the version you receive determined by a spin of a wheel of fortune when you trigger the feature. Standard free spins include a banner wild symbol on the reels, but super free spins includes an x2 multiplier for all wins. Mega free spins does all of that but removes the least valuable symbols, and ultra free spins increases the multiplier to x3. The last free spins feature, ultimate free spins, leaves players with only the four most valuable symbols on the reels for the entirety of the feature. There's a catch, though, and the catch is that the RTP in Masks of Medusa is only 92.04%.
: The people at In Touch Games Limited have been very busy behind the scenes recently, as we've noticed that all of the Bonus Boss sister sites have received new games within the past seven days. Naturally, that means there are new games to report on at Bonus Boss, too. The first of them is called Steps to Heaven, and although there's no clue to this in the name, it's an Oriental-themed slots game. At the core of the appeal of Steps To Heaven is the clever "All Wins Step Feature," which boosts the value of wins by either x2 or x4 while it's active. The more All Wins Step symbols you can coax onto the reels, the more will be added to the next spin. This system can see wins rack up quite quickly even though the RTP of Steps To Heaven is only 92.03%. That's low, but the reason it's low is the massive progressive jackpot pool that the slot is tied to.
Also new at Bonus Boss this week is Aztec Flame. You probably don't need us to tell you what the theme of this one is. It's an altogether prettier slot to look at than Steps to Heaven but uses a very similar respin-based bonus system to provide multipliers of up to x4 against winnings. It also uses an "anyway wins" structure rather than conventional paylines, which might take some getting used to if you've never encountered such a system before. The RTP of Aztec Flame is low again at 92.01%, but as we said in the previous paragraph, that's because it's attached to a progressive jackpot pool worth more than four hundred thousand pounds.
: All of the Bonus Boss sister sites maintain blogs. Some of those blogs are more interesting than others. The best new blogs that turn up at Bonus Boss are the ones that cover exciting new games, but unfortunately, In Touch Games Limited hasn't kitted out Bonus Boss with a new slots game for us to enjoy for quite a while. Instead, the most recent blog update was posted on June 29th and covers the topic, "Five Things You Need to Know About Online Slots." It's the kind of generic blog title that countless online casinos write when they need to pad out their content for SEO purposes, but curiosity compelled us to click on it anyway.
When we did so, we found that the content of the blog and the title of the blog were a poor match for each other. The first point of the blog is headed "Familiarise yourself with online slots," which isn't really something that players "need to know." The second point is "How to play online slots." While that definitely is something that players need to know, we'd wager that 99.9% of people who might read the blog will already be well aware of what a slots game is and how to play one. Things get a little more interesting beyond that point, with entries on casino bonuses, promotions, RTP rates and random number generators, but they're all still things that the overwhelming majority of slots players will already know, like the backs of their hands. We can but hope that the next time we check the Bonus Boss blog page, there's a new game to tell you about.
: Last week, we reported that Bonus Boss had added some new games to their site, one of these games being Slot Factory's Bronco Buck$. Those who liked this game will be happy to know Bonus Boss has made it their game of the month. With Bronco Buck$ being Bonus Boss's game of the month, players playing this slot will be able to take advantage of one of the following bonuses; deposit match bonus, bonus credit or free spins.
The new games keep coming over at Bonus Boss, as this week they have added Aztec Flame to their site, a slot game developed by Slot Factor. Aztec Flame allows players to explore an ancient civilisation looking for hidden gold and riches, and Slot Factory do a great job with the visuals to create an immersing gaming experience. The graphics are top-tier in this game, going for that cartoon-like style which is colourful and sharp; the animations within the game are also very smooth. This game also has a great soundtrack which does an amazing job of setting the tone of the game. In terms of gameplay, this slot plays out on a 5 x 4 grid with 1,024 bet ways, it also offers free spins as well as re-spins to the play, and it has an RTP of 94.01%. It is great to see Bonus Boss keeping their site up to date with new games, keeping the gaming experience fresh for their player base; we hope to report on similar news next week.
: This week, it has been announced that Bonus Boss's operating company Intouch Games have partnered with Neccton to enhance their player protection courtesy. This partnership will see Intouch Games take advantage of Neccton's software that will protect their player base by monitoring real-time behaviour and then communicating negative play patterns to relevant companies. It is great to see companies such as Intouch Games' taking the appropriate steps to better protect players on their platforms with an AI-based solution. We hope to report on similar news in the future.
Keeping the gaming experience new and fresh is an important aspect of any casino site, as it means players will always have something new to jump on in to and avoid them getting tired of the same old games. This week Bonus Boss has done just that, as they have added a list of new games to their casino site to go along with other beloved games they have on there already. One of these games is Bronco Buck$, a slot game developed by Slot Factory, which has a wild west theme. Those that have a liking for Wild West-themed games will find something to like here, as the game's visuals do them well, with that sunset-like colour scheme (with a lot of red and orange) and the symbools featuring items you'd expect to see. However, those looking for something different may want to look elsewhere as this game is very simple with its visual style and doesn't do much to stand out. This slot has an RTP of 94.05%.
: We have been spoilt this month with bank holidays; to make those extra days off even sweeter, the casino brand operator, Intouch Games, which is behind the scenes of all of the Bonus Boss sister sites, including Casino 2020, Mr Spin, and Jammy Monkey, has launched a new promotion across its network of casinos. To give the already registered members at Bonus Boss something to do on the May bank holiday, the platform is giving away a juicy promo which can consist of anything from free spins to bonus credit to a deposit match. The promo, which started on the 28th of April, doesn't give away much more information than that, bar the terms and conditions that are attached to the randomly awarded freebies. Firstly, all promotions will be subject to 40x wagering requirements, once those are cleared, there is a max bonus conversion of £50. Although, after you have met the wagering requirements, regardless of how sizeable the bonus you are granted is, it is unlikely that you will have that much left.
If you aren't already a customer at any of the Bonus Boss sister sites, not all is lost, there are still two great welcome offers to take advantage of; the first is a no-deposit offer of 100 free games, and the second is a 300% first deposit boost in addition to 100 bonus games. Not every casino stays true to its moniker, but the same cannot be said for this Intouch Games platform which easily stands out from the rest.
: Bonus Boss has a brand-new online slot game and it is one of the most definitively British slots to have ever launched at an online casino, which seems fitting considering that online slot machines have been a staple in British pubs for the past few decades. The Gamblers Arms was developed around the theme of a typical British boozer; in addition to the high-paying symbols that depict a barmaid holding a frothing pint, there are plenty of variations on the traditional BAR symbols and lucky seven symbols – the highest paying of them will treat you to 150x your line bet!
Bonus-wise, the slot pulls in a classic feature that can be enjoyed in games across many of the Bonus Boss sister sites, the Replay Free Spins feature. After you have played your five, ten, or fifteen free games, depending on how many scatter symbols trigger the feature, if you are not happy with your takings from the bonus round, you can gamble them by choosing to replay all of your spins. Although there is no guarantee you won't do worse the second time around, so if you get substantial wins, it would be better not to risk them! There is an additional bonus feature, where you can spin some mini reels; you will get to spin these reels until the 'collect' button replaces the 'repeat' button; there is no telling when the collect button will crop up, so you may find that you enjoy this free spin feature for a fair amount of time.
: The website King Casino Bonus has been doing the rounds and scouting for some of the best online casino bonuses in the game. A few days ago, they published their findings, along with 64 active bonus codes that can be redeemed throughout April 2023. This time, the top bonus dog was Betfred and the Mystery Free Spins upgrade, which you won't be able to bank without a bonus code. A number of the Bonus Boss sister sites were mentioned on the list with Casino 2020 beating all other sister sites in the rankings with a 3.5 / 5 score. Bonus Boss appeared a fair way down the list – so you will have to do some scrolling before you find it. The bonus which was listed by the casino experts was the Turbo Tokens promotion, which has become somewhat of a staple at the Intouch Games casino. It is one of the only casinos in the sister site family to offer this kind of promotion; it is also why so many slot fans choose this site over the others.
The Turbo Tokens promotion works by giving players tokens for spinning certain online slot games, such as the slot that has been named Game of the Month. The tokens can then be redeemed for free spins. The winnings from these free spins will go into your bonus balance, which is separate from your cash balance. The main difference between bonus cash and real cash is that all bonus cash needs to meet the minimum wagering requirements before it can be withdrawn.
: Often, it is easier said than done to find a third-party website that provides genuine and honest reviews of online casinos. One site that is way above sway for pay reviews is Nostra Bet; this week, the reviewers flexed their integrity by publishing a review of some of the Bonus Boss sister sites. The first part of the review shows you how true to its moniker Bonus Boss is, with its welcome package that consists of a 300% deposit bonus match and 100 no-deposit free spins. Once the reader's attention had been piqued by the welcome offer, Nostra Bet started to highlight some of the casino's best features, including the 24 / 7 customer care via live chat which provides instant responses to common queries. Secondly, the licencing acquired by Intouch Games means that all wins are random and fair. For players concerned about their banking or personal information being accessed by hackers, the SSL encryption allows them to rest assured that it won't happen on Intouch Game's watch.
Another major Bonus boss bonus is that it is just as great for playing on mobile as it is for web players. The only cons listed were the inability to fund your account with cryptocurrencies and the small games library. Although the latter complaint has its positives, with a minimalist game library, it is effortless to navigate the game library, which is incredibly friendly for players who are relatively new to online casinos. All in all, the site was recommended to Nostra Bet readers, and the top games were named 3 Golden Wishes and Bolts of Zeus.
: WDW Bingo was pretty late in the game when they revealed some of the best online casinos for no deposit perks in March 2023 this week, but better late than never, and we are sure that Intouch Games can agree with that sentiment as it gave a number of its casinos' plenty of positive press. Several Bonus Boss sister sites feature on the list – which is unsurprising given the generosity of the welcome packages, which vastly outsize the offerings from some of the bigger online casinos that feature on the list, including Betfair Casino, Paddy Power Games and Wild West Wins. At Bonus Boss, before risking your cash with the casino, you can benefit from 100 free spins on a title of the Bonus Bosses' choosing. If you are tempted to whip out your debit card or enter your e-wallet details following the bonus spins, you can grab up to £300 in bonus cash and a further 100 bonus spins.
The £300 will only be awarded if you're keen on the platform enough to make two deposits. Even though it might sound too good to be true, it makes sense that Intouch Gaming creates such great incentives as they can't rely on big-name developers to draw in new customers. All of the titles are Intouch Gaming's creations. Currently, the allocated FS game is the gritty yet endearing cartoon slot, The Spinfather, and 40x wagering requirements apply. Furthermore, the max bonus conversion is £50, and WR must be fulfilled within seven days.
: 100% deposit match bonuses have become the industry standard for online casino welcome packages. Yet, for ultra-frugal online casino deal hunters only a 200% match bonus will suffice, with those very same deal hunters in mind, Casino Alpha curated a list of the best casinos that boost all first deposits by 200%. The list was last updated on March 8, so you can rest assured that you won't be working with outdated information when browsing the most recommended sites. As bonuses aren't the be-all-end-all when it comes to online casinos, Casino Alpha was also kind enough to allow its readership to browse the list by a number of ranking factors, including casino rating and fast withdrawals. Multiple Bonus Boss sister sites are featured on the list, with Jammy Monkey coming first, and Bonus Boss not far behind with its 4 / 5 rating.
At Bonus Boss, there are 100 free games for just entering your details – no deposit required. If those free spins result in you wanting to make your first deposit with the casino, you will receive a 200% bonus match on deposits up to £100, plus 50 extra bonus spins. To keep you coming back for more, there is the second deposit offer that may only match by 100%, but you can use it to gain up to £200 in bonus cash, once again, there are 50 free games on a selected Intouch Games title to sweeten the deal a little more. The fast withdrawals and no max limits on withdrawals are also great reasons to cosy up with the Bonus Boss.
: This week, Bonus Finder UK published some more of its bonus hunting findings, but this time around, the bonus hunters went in search of the best time-limited seasonal online casino offers, revolving around upcoming holidays, including St Patrick's Day and Easter. To make it easier to find the best and most relevant deals, casino users could browse from categories including best welcome bonuses, first deposit bonus offers and best value for £10 offers. Plenty of the Bonus Boss sister sites are featured on the list, including Dr Slot, Casino 2020, and Jammy Monkey. The aforementioned sister sites all received a 5-star review for their welcome package offers, whereas the boss of bonuses only received a 4.7 / 5 rating for its offer of 100 free spins via a no-deposit offer, 100 bonus spins and deposit matches. Currently, new players can claim a 200% match deposit bonus on first deposits up to £100; then for the second deposit, up to £200 is available via a 100% deposit match.
Spicy Casinos also shared a review of Bonus Boss, which was half as generous with the star rating as Bonus Finder UK. Spicy Casinos could only find it within themselves to give the casino a 2.3 / 5-star review, which hardly makes it seem like an attractive casino to spin at. Sure, it is slightly disappointing that you can only spin slots developed by one iGaming team, but there's nothing about Bonus Boss that warrants such a mean review. Especially as the reviewer didn't even care to mention why it was justified!
: Unlike the new arrivals at many Bonus Boss sister sites, there are no new games to enjoy this week. Despite the small stall in the integration of new games from Intouch Gaming, there hasn't been a shortage of third-party websites commending the site for what it does best; offering great value for money bonuses to its players and delivering several bonuses that require no upfront investment in the site at all! It is for this very reason that many people new to online casinos choose to register with Bonus Boss. Gamblizard was just one of the casino review websites to sing the praises of the casino's no-deposit welcome offer that consists of 100 free games. Plenty of Bonus Boss sister sites are also featured on the list, including Jammy Monkey, Casino 2020, and Mr Spin.
Bonus Finder also rated the welcome package at Bonus Boss as a 5-star offering, which is hard to disagree with. While some find the terms and conditions attached to the bonus confusing, they are more than transparent and fair. Any winnings from the bonus spins will be accredited to your account as bonus cash. Once you have wagered the winnings at least 40x, you will not be able to withdraw the bonus funds. Furthermore, there is a limit on how much you can withdraw from the bonus funds. The max bonus conversion is capped at £50. Currently, the eligible game for the free spin bonus is the Godfather, but as hot new games are integrated, this is subject to change.
: This week, the website Mr Gamble compiled a list of the best 'non sticky' bonuses available via online casinos. By this, they meant casino bonuses that separate your real deposited cash from your bonus funds. One of the main reasons why it is important to scout out non-sticky casino bonuses is that you can cash out your deposited funds at any time, and you won't need to fulfil any form of wagering requirements. Bonus Boss was one of the hundreds of casinos listed in the article which provides bonuses on such terms – would you expect any less from the boss of casino bonuses? Of course, an array of its sister sites also appeared on the list, including PocketWin, Jammy Monkey, Dr Slot and Mr Spin.
Now that January is out of the way, all of the casino bonus-related websites are rushing to provide a new list of the best casino bonuses for February 2023. When the website Bonus Finder did just that, Bonus Boss made its way onto the non-ranked listed halfway down between Wizard Slots and the relatively unheard of but very fancy-sounding casino Les Ambassadeurs Online. Given that this particular Intouch Gaming casino offers 100 bonus spins just for completing the registration form before dishing out up to £300 in bonus funds and slapping 100 more free bonus spins on as a sweetener after the first deposit is made, it is a crime on Bonus Finder's behalf that it wasn't bumped further up the list! Yet, undoubtedly Intouch Gaming is probably just happy that a casino-related website isn't covering its UKGC fine!
: Bonus Boss doesn't often get mentioned in the articles covering the best UK casinos. However, there is never any shortage of online features that applaud how it stays true to its moniker – especially with how it lavishes everyone tempted to try the in-house content produced by Intouch Games. Casino Alpha compiled a list of the best casinos with money for nothing deals, and unsurprisingly, Bonus Boss rocked up with a host of its sister sites, including Jammy Monkey, Casino 2020, mFortune, and Pocket Win. Casino Alpha advertised the 100 free games that are available upon registration. Better yet, acquiring them is incredibly easy, all that is needed is to complete the quick registration process, and then the free spins will be ready and waiting in your bonus balance.
Bonus Boss was also mentioned in a feature published by King Casino Bonus on the best new mobile casinos. It has been a while since the site first entered the online casino scene, but compared to other longer-standing casinos, it can definitely be considered relatively new! There was a full review of the pros and cons of the welcome offer; on the plus side, this casino is rare in its willingness to bonus match by 200% on the first deposit, and there is plenty of time to fulfil the wagering requirements. On the downside, according to the review, there is no mention of how much money can be withdrawn from the no-deposit free spins or the first or second deposit match bonuses.
: A new Game of the Month has landed at Bonus Boss. That means more turbo tokens, free spins, deposit matches and bonus credit for anyone who checks out the newly introduced title by Intouch Games, Blooming Bonus. On the right-hand side of the ornate gold-trimmed reel set that appears over a rich purple backdrop, you'll be teased by the details of the main event; the key to entry lies within the free spin feature. The Crystal Flower symbol that can only appear in the free spin mode will trigger a new feature where the objective is to collect as many feature symbols with your remaining free spins. Every feature symbol you collect will add to the progressive multiplier, which will be awarded once you have spun your final free spin. It isn't the most complex or immersive game that you will find on the casino, but this added element of inventive generosity is something that has to be experienced at least once by casino members.
Casino Bonus Checker checked out the welcome at Bonus Boss and confirmed that it all checked out – even if it does sound too good to be true. Up to 200 free spins await new customers – 100 of those arrive before the first deposit is made! Once you are sure you have found your new casino home, the boss of bonuses will match first deposits by 300% up to £300. With most slot casinos offering a 100% deposit match bonus that doesn't stretch much further than £100 – if you're lucky, it is safe to say that this new player package is wildly unrivalled.
: Unlike some of its sister sites, Bonus Boss hasn't been mentioned on any review sites or garnered any other form of hype. The supply of new games has also seemed to dry up this week, which makes this the perfect time to check out some of the popular and exclusive games starting with Lion Spirit, which is currently packing a progressive jackpot prize of over £121k. If you form a winning combo of five jackpot symbols during your spin session, you will have a great shot at it! When you trigger the main bonus feature, you will be presented with four mystery boxes and asked to select one; choose carefully; which box you pick will determine whether you scoop up a multiplier prize or trigger the free spins feature. If you win the free spins, you will receive five of them, where the trusty wild symbols will stretch to cover the entire reel they land on.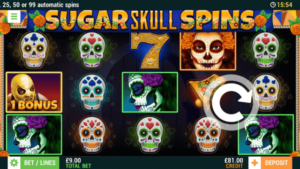 Sugar Skull Spins is another Bonus Boss game that has been steadily amassing attention among players lately. The colourful slot that pays ode to the Day of the Dead celebrations in Mexico is equipped with a mini-game picker feature, which can either put the Wheel Deal prize wheel in front of you, trigger the Pick a Win feature or the Around the Ring feature. The objective in the latter is to move around the ring collecting as many multipliers as possible; it is a very inventive take on a multiplier trail that can help you to win some of the biggest available prizes in the game.
: New games are rarely in short supply at Bonus Boss, which is all the more impressive given that there's just one design team squirrelling away creating the epic bonus features, captivating graphics and often cheeky themes. While the games in the library aren't quite as outlandish as what you will find on some of its sister sites, several titles come with their very own distinguished charm. Most notably, Spintacula, which has all the potential to become your favourite depiction of Dracula ever – especially if you bite your way into the progressive jackpot. If you thought the main game was dark and twisted, just wait until you enter the Dark Spins mini-game, which complements the main free spin feature where you can receive up to 20 free games.
If you would prefer to stick to more light-hearted themes, the newly debuted game Animal Kingdom may be more to your taste, although the animals the slot game puts together is a recipe for disaster! On the reels, you will see everything from cute tuxedo cats to baboons to snapping crocodiles to happy-go-lucky hogs to incredibly dopey and cute goats. Rather disappointingly, the bonus features aren't all too out of the ordinary in comparison to the other slots you will find on Bonus Boss. Once again, Intouch Games opted for a mini-free spin game and a main free spin game, at least they went through the effort to ensure that the higher-paying symbols and wilds would make more appearances here.
Can Bonus Boss Be Trusted?

★★★★★
Bonus Boss is a 3 Star trusted casino.
1. UKGC License

Bonus Boss is covered by the UKGC licence that In Touch Games Limited holds, reference 2091.

2. UKGC Fines

In Touch Games had conditions attached to its licence and had to pay a £3.4m fine in March 2021 after being deemed guilty of breaching license conditions related to customer interaction, combating problem gambling and anti-money laundering processes. A second fine of £6.1m followed in January 2023 for repeated similar offences.

3. Customer Service

Bonus Boss has 24/7 live chat and email support, but doesn't list a phone number.

4. Trustpilot Score

Bonus Boss has been reviewed just over 50 times, and has an average rating of 1.9 out of 5.0.

5. Company Location

In Touch Games Limited is based in Birmingham, England.

6. Visible T&C's

All promotions at Bonus Boss come with clearly-stated terms and conditions.

7. Social Media Presence

Bonus Boss posts regularly on Facebook but isn't on Twitter.

8. Number of Sister Sites

There are seven Bonus Boss sister sites on the In Touch Games casino network.

9. Games portfolio

Bonus Boss offers fewer than one hundred games in total, but all the games are exclusive to the site.

10. Gamstop links

There's a link to GamStop, along with the organisation's logo, in the footer of the Bonus Boss homepage.

Overall SCORE >

★★★

★★ – 3/5 Stars
Bonus Boss Review 2023
Bonus Boss casino promises players a wonderful experience on their colourful, easy to use, and image-driven website. This casino tries to keep players engaged through its potentially generous no-deposit bonuses and interactive elements. It comes with a mafia-inspired theme and a range of slots developed by its parent company. So, is Bonus Boss a "made man" of the casino world, or does it sleep with the fishes?
Bonus Boss belongs to In Touch Games Limited, which is a big name in the UK casino scene and operates several successful casino sites including mFortune. The casino is covered by a license from the UK Gambling Commission which means that despite In Touch Games' recent run-ins with the regulator, players should feel confident about spending their money here. 
Bonus Boss Welcome Offers
There are two welcome offers available at Bonus Boss. One involves making a deposit, and the other doesn't. When a new account is registered, the owner of the account is rewarded with up to 100 free spins to be used specifically on the Spinfather slot. 
When making their first deposit, customers get a matched bonus fund of up to 300%, capped at £300. The bonus is split across two deposits, comes with an additional 100 free spins, and is subject to a wagering requirement of x40. 
Bonus Boss Monthly Promotions
Bonus Boss doesn't have a VIP reward scheme. That's not unusual for an In Touch Games casino. Instead, it rewards longer-term players with a few smaller perks. 
The easiest of the bonuses to access is "refer a friend," which grants £5 in bonus funds every time a player successfully refers a friend to the casino and the friend registers an account. It's easy money in theory, but we've seen higher rewards for doing the same thing elsewhere. 
There's always a "Game of the Month" at Bonus Boss, and that game will have special promotions attached to it until the month is over. The promotion will vary depending on the game, so it's always worth checking the site to find out what's there. 
Bonus Boss also claims to offer further, unspecified "Boss Bonuses," but the promotional text inside the link on the casino's promotions page is identical to that of the Welcome Offer. Either there weren't any further promotions available at the time we wrote this review, or a mistake has been made. 
Top Games at Bonus Boss
In Touch Games makes most of the online slots and casino games that you'll find at Bonus Boss. Those that aren't made by In Touch Games are made by Slot Factory – and Slot Factory belongs to In Touch Games. In essence, this is a casino site that's fed content directly by the company that owns it, and you won't see anything from elsewhere here. What this means to you is that the "top games" here won't be anything like the "top games" you'll see at most other casinos.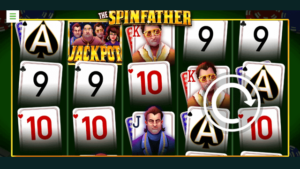 As of the time of writing, the most popular slots at Bonus Boss are the Mafia-themed Spinfather slot (which was made specifically for Bonus Boss), the castaway-themed Cashed Away, and the space-themed Supernova Crush. Because they're not "big name" slots there isn't a huge amount of information available about them, but they've all been playtested by RNG and certified as fair. 
Payment Methods
Finding a way to pay and make withdrawals at BonusBoss shouldn't be an issue. Every major debit card that's accepted elsewhere in the UK should also be accepted here, and the casino also accepts PayPal transactions, PaySafe cards, and Apple Pay. Depending on your network's policy, you might also be able to pay with your mobile phone and add the cost to your bill. 
BonusBoss is committed to a 24-hour turnaround on withdrawals where possible.
Customer Services and Licensing
Bonus Boss provides the full suite of customer service options. You can speak to them over the phone, via email, or through the live chat facility. It's a great casino in terms of availability to customers for problem-solving. 
The license that covers Bonus Boss was granted to In Touch Games Limited by the UK Gambling Commission under account number 2091.
Bonus Boss – The Verdict
We can't call this a first-class casino site. Bonus Boss doesn't have the range of slots and games for that even if we looked past its owner's issues with the UK Gambling Commission. It does have its charms, though, and most importantly, it's very popular with the players who've taken the time to review it on TrustPilot. They can't all be wrong, so it's worth checking Bonus Boss out and forming your own opinion.
What are players saying about Bonus Boss?
Here are our condensed/reader's digest summaries of recent player reviews of Bonus Boss. The reviews are genuine, but comments have been edited to keep them brief.
12-Jun-2023 by Nic:
I've played at Bonus Boss for years. I currently have a withdrawal of over £500 pending. Suddenly, they want to re-verify every single detail of my account. The phone number they've given me to call and discuss the requirements doesn't work, and they don't reply to my emails. I've made an official complaint and I've involved Resolver. – source: TrustPilot
30-Apr-2023 by Craig:
I had my personal information stolen after playing at Bonus Boss. It happened within twenty minutes of me signing up. Their Bonus Boss sister sites are dodgy as well, don't play at any of them. – source: TrustPilot
20-Apr-2023 by Brad:
In Touch Games is a criminal company. They get all of your information and then sell it on to third parties. I've heard this from someone who works there. – source: TrustPilot
05-Apr-2023 by "Banana Man:"
There are no recognised game providers here; no games from Blueprint or Microgaming. How can the Gambling Commission be OK with the casino running these rubbish slots? – source: TrustPilot
20-Mar-2023 by Charmaine:
I withdrew £70 from Bonus Boss on Friday, and only received £10 of it. Nobody can tell me what happened to the rest of it; nobody replies on live chat. I think this casino is a rip off. – source: TrustPilot

09-Sep-2022 by FFAP:
This is the worst casino by far. They're asking for ID documents I don't even have. None of this is made clear when you sign up. – source: TrustPilot
09-Aug-2022 by Mikey:
I've never played on such a rubbish casino site. The amount of wins you get is horrible., Play with a bigger casino. – source: TrustPilot
04-Jul-2022 by Shaun:
Shockingly bad. I had a promo link that was supposed to give me free spins if I spent £10. I spent my money and got nothing. Customer services told me the offer had expired and they couldn't offer me any alternatives. They're still emailing me now offering free spins. – source: TrustPilot
19-Jun-2022 by Ben:
Bonus Boss is a total scam. Four times I've been told they've approved my ID only for them to change their minds. So far they've had three pages of bank statements and four months of phone bills from me and they still can't tell me what the status of my withdrawal is. – source: TrustPilot
03-Jun-2022 by Ryan:
They're total garbage. The games are terrible, the odds are bad and they spam me with emails and texts every hour. – source: TrustPilot

25-Jan-2022 by Amy:
Sorting my ID out took them a while. In the end, I had to call them and speak to them over the phone, but it got sorted. Withdrawals can take a while, too, I was waiting for two weeks to get my first. – source: TrustPilot
21-Jan-2022 by Karen:
I gave them every bit of ID they requested – my passport, council tax bill, driving license, bank card, and even a video of me with my passport in my hand. They still won't pay out my winnings. This is the worst site I've ever played on, and I intend to see them in court. – source: TrustPilot
20-Jan-2022 by James:
I really like the free spins promotions at this casino. Keep up the good work, Bonus Boss, I'm happy! – source: TrustPilot
19-Jan-2022 by Daniel:
Bonus Boss is the biggest scammer in the UK. They'll do anything to avoid paying you. I won £1800 and have sent my passport, phone bill, bank statement, and even a bank statement from another bank showing my money moving from one to the other. They banned me from the website. All the positive reviews are lies. – source: TrustPilot
15-Jan-2022 by Nicole:
Bonus Boss has the best odds and pays out quickly. It's one of the top UK sites. – source: TrustPilot
Bonus Boss In Detail
Bonus Boss is one of the seven brands that are a part of the InTouch Gaming company, and through the Intouch Global Foundation, this company aims to give back to society by supporting a number of charitable projects and organisations, both locally and internationally. However, with an unfortunate lack of social media accounts, brand sponsorships, celebrity sponsorships, television adverts, and advertising in general, Bonus Boss Casino is missing out on a lot of extra publicity they could be getting from their already online audience.
Perhaps a branded Twitter account that shared the site's newest promotions or an Instagram account that shares screen captures of their brilliant graphics and images from the site itself would definitely be a game changer and draw in a whole new audience. If you head over to YouTube, you will find absolutely no video advertisements for Bonus Boss Casino, and instead, you will discover adverts promoting the fashion company 'Hugo Boss', which could mean that this choice of casino name is quite a poor one, since it does not receive the same massive attention as the Hugo Boss brand. The word 'boss' is swamped by other bigger and better-known brands, leaving Bonus Boss Casino in the mud.
Bonus Boss' News section
With a clear absence of media usage outside of the main website, this casino could definitely be doing a whole lot more to advertise itself to new players and bring in more customers. The casino itself does have a helpful and up-to-date 'news' section, where they have published a number of articles outlining the newest promotions and games on their site, with the newest addition being published very recently, in August 2021. This most recent promotional article calls players into "Sail the Seven Seas" and play in their treasure-themed slot games. The oldest article is dated December 2020, so this news feature has not been active for a very long time.
This Online Casino News section is extremely helpful for existing players and will increase the likelihood that current players will return, as they will curiously await the next article. It not only promotes the new games, but it advertises them in a positive and interesting way which will definitely be a good way to keep their customers coming back. However, this is only really helpful for the players who already know about the online casino, as it does not advertise itself outside of the website to non-players and may be difficult to gather in new customers or players. It would appear that Bonus Boss is in fact, not the Boss of all online gambling websites, as their name may suggest, with their only online presence coming from the casino itself.
'Boss' As a Brand
The use of the word 'boss' in this casino's name is an interesting choice, as there are many examples of 'boss' being used in titles of other things too – such as the fashion company 'Hugo Boss' or the movie 'Boss Baby'. Using the word 'boss' in the title of something, whether it be a movie, brand, or casino, gives the implication that the object or brand is powerful, sophisticated, and highly recognised among its competitors. There are also other casinos with the word 'boss' in their title, such as Slot Boss and very straight-to-the-point Boss Casino.
The names of these casinos allude to the idea that these particular sites are in charge of the online casino world, perhaps dominating over all the rest of the casinos. It makes you think that by visiting one of these casinos, you might have a higher chance of succeeding or winning money. Also, this casino name could perhaps appeal to a more masculine audience, with an 'alpha-male' related title, so this could be a way to attract a larger male audience that may not already be interested in the realm of online gambling. Even more, the inclusion of the word 'boss' could suggest a higher amount of spending from the customers; this could have been a clever strategy to entice a richer audience and therefore result in more money made on the casino, compared to others in the field.
'Boss' in the Gaming Industry
Another way this casino and its name could appeal to the gaming industry, in particular, is that it can also be catered towards video game players. In most video games, there will be a 'final boss' level near the end of the game, which is the most powerful level and often includes the most difficult character or villain to defeat in the whole game. The use of the word 'boss' in both this casino and in a video game setting, makes it feel as if this casino is the most powerful and the most important among all of the other casinos in the online gambling world. Players might subconsciously feel like they are battling (gambling against) the strongest and more formidable opponents (games) there is available to them.
Hugo Boss Scandal
A public scandal that happened recently could also be connected to the name of this casino. Between 2018 and 2020, Hugo Boss actually sent out cease and desist letters to multiple smaller companies that had the word 'boss' included in their name, such as 'Boss Brewing' and charity 'Dark Girl Boss', in order to "avoid confusion" with the big brand. At the time, this would have been extremely worrying for small brands and businesses that have the word 'boss' in their name, as Hugo Boss threatened to trademark it and sue smaller companies that continued to use the word. This could have potentially brought some additional publicity to the Bonus Boss Casino, or even a threat to the reputation or lifespan of the casino. Especially after comedian Joe Lycett shed more light on the situation by legally changing his name to Hugo Boss, there would have been even more Google searches including the word 'boss'. After his hugely popular publicity stunt and the scandal that caused it, it would be unsurprising if the word 'boss' sticks around in many people's minds for years to come, which could prove to be beneficial for the casino and its reputation.
Inactive BonusBoss Sister Sites
Spin247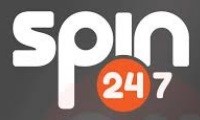 Spin247 was launched in 2019 and was closed by the end of 2021. That didn't give the casino very long to establish itself. We're not one hundred per cent sure why In Touch Games decided to lock the gates and walk away. We and others had reviewed the casino favourably and it appeared to be popular among players.
For whatever reason, it just wasn't ticking all the right boxes for In Touch. This is the first time the casino network company has shut down a brand after launching it. We didn't know they could be so ruthless! The precedent set by Spin247 means that none of the Bonus Boss sister sites are safe from the chop if they don't perform. Should In Touch decide to let another one of them go, we'll add it to the bottom of this page.