Bonus Boss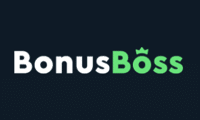 Bonus Boss sister sites include Casino 2020. Dr Slot, Cashmo, mFortune, Mr Spin, Jammy Monkey and Pocket Win.
Bonus Boss (bonusboss.co.uk) is operated by In Touch Games Limited from Fountain House, Great Cornbow, Halesowen, B63 3BL.
Sites like Bonus Boss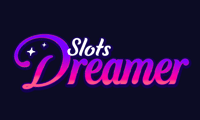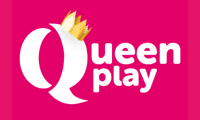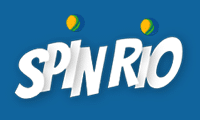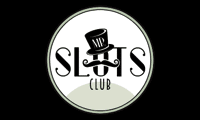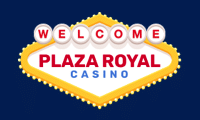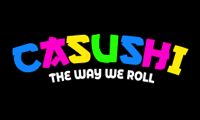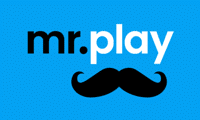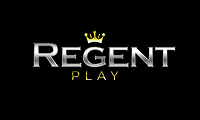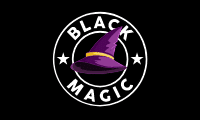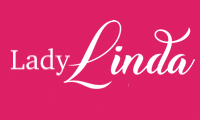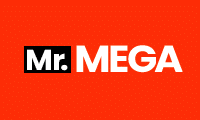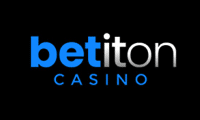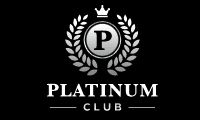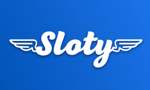 Bonus Boss Sister Sites 2022
Pocket Win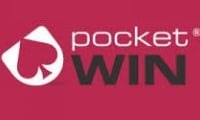 Pocket Win is a mobile casino. That might not sound like much in this day and age, but it was when Pocket Win was launched. Back then, internet-based casinos didn't have such an easy time making their products work on mobile devices. It was fairly common for a popular casino site to have a separate "mobile version" of itself to make it easier for players to access the games. Others, like Pocket Win, marketed themselves as specialists and won themselves an audience that way.
The legacy of being a mobile-first casino is visible at Pocket Win even today, with its hyper-efficiency design and stripped-back graphical feel. It packs just as much power as any of the other Bonus Boss sister sites, though, and shouldn't be overlooked if you're thinking of hopping from one In Touch Games Limited casino to another.
Cashmo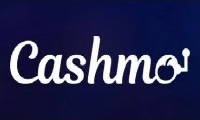 Cashmo is a place to come if you like slots – but not the slots you've enjoyed playing at other casinos. Like its fellow Bonus Boss sister sites, Cashmo works with only a handful of providers and so has only a limited range. What it can't offer in breadth, though, it makes up for in depth. You'd have to delve deep into the bag of any other casino's box of tricks to find the slots that Cashmo offers on its homepage. In a lot of cases, you'd never find them at all. You might not be able to play Starburst at Cashmo, but you can play brand new slots that you won't have encountered in the past.
Aside from the appeal of the new and unknown, Cashmo doesn't offer much for the experienced casino gamer. There's little there other than the slots, and you can play your way through all of them quite quickly. The promotional offers are worth a glance, though. You probably won't make Cashmo your new home if you're leaving Bonus Boss, but you might be tempted to visit for a while.
Casino 2020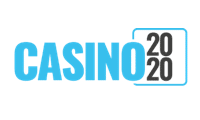 Considering Casino 2020 was set up as a gimmick, it's performed very nicely for its owners. In Touch Games Limited realised towards the end of 2019 that slots and casino fans would soon begin to Google the phrase "casino 2020" to see what the new year had to offer to them. In Touch made sure it got the bulk of that traffic by launching a casino with that exact name.
There's nothing particularly special about Casino 2020 apart from the name, but there doesn't need to be. It attracted a massive player base faster than almost any other casino we can think of because of the clever marketing trick that launched it, and it's kept a decent number of those players ever since. It might drop away one day as the name makes it sound increasingly outdated, but for now it's doing fine. The only big surprise is that In Touch Games never launched a Casino 2021 or Casino 2022. Maybe they're worried that lightning won't strike twice.
Dr Slot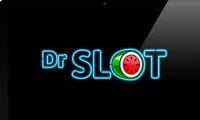 We now come to two Bonus Boss sister sites that are almost identical. The first is Dr Slot, your professor of slots and doctor of bonuses. So much could have been done with this idea that we're a little sad when we look at the Dr Slot homepage. There isn't even a Dr Slot character there as a mascot. Instead, we get a very retro-looking casino site with a very limited number of casino games on it. We can't help but feel that the Dr Slot name would have been better off in the hands of a casino network company that had access to more slots – or would at least give us an entertaining mascot character to look at.
It's not all bad news, though. We're not here to trash Dr Slot, nor do we dislike the site. It has a small but varied selection of slots, and it knows what it's good at and sticks to it. If you, as a player, only care about slots and find that promotions and content about other casino games get in the way of your enjoyment, you might love Dr Slot's single-focus approach. For most players, though, Bonus Boss is the stronger brand.
Mr Spin
We promised you two near-identical Bonus Boss sister sites. Here's the second one. It's Mr Spin, and if you look at the Mr Spin site and the Dr Slot site back to back you're likely to get a sense of deja vu. The same template was surely used for both of them, and if it weren't for the logo and the minor colour scheme differences we'd assume they were identical. They're not quite identical, though- Mr Spin has more to offer to the average casino gamer.
Casting your eye over the Mr Spin selection of slots will reveal the same tight-but-trusted range you'll see at Dr Slot. Look at the many options above the slots, though, and you'll find that Mr Spin also has roulette and table games in-house to offer to you. It might not have many of them, but they're there as an option. That makes Mr Spin a better choice than Dr Slot for those of you who want a little variety every now and then – but it's still probably not quite as strong a casino as Bonus Boss.
Jammy Monkey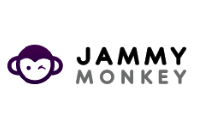 Who's a jammy little monkey, then? Is it you? If so, you might want to come and prove it at this recent addition to the Bonus Boss sister sites collection. In Touch Games Limited added Jammy Monkey to the marketplace in 2020. That means it has a little less than two years experience as of the time of writing, and so it can still be considered a newcomer. It's a site with a cheeky sense of character, but as with other In Touch Games casinos, it's short on range.
The absence of big-name provider companies isn't as noticeable with Jammy Monkey as it is with some of the other In Touch casinos, because it's a new site and it's still finding its identity. It does surely hurt its prospects of appealing to a mass audience, though, as there are certain casino games that players have come to expect to see when they land at a new casino for the first time, and they'll think the casino is second-class if they don't see them. Jammy Monkey doesn't have those games, and so is at risk of being judged harshly. As always, though, if you're a fan of the games on the In Touch platform you'll feel right at home with Jammy Monkey.
mFortune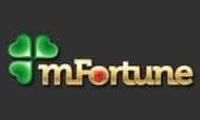 Have we saved the best 'til last? Most casino players would say so. There's no competition when it comes to the question of which is the biggest In Touch Games Limited brand. It's mFortune, and none of the others even come close. This casino brand has been with us since the first decade of the 21st century, when the hobby of online gaming was still new and companies were still trying to figure out how it all worked.
The mFortune casino has changed a lot over those years. It's been hot and cold, on-trend and forgotten, but it always comes back to relevance even when it seems to slip away from the top. Even today, with all the sister sites around it and with Bonus Boss to compete against, it's still the best of the In Touch Games casinos. That's down to the better range of slots that it offers, and the greater diversity of types of game, including bingo. If you want a "complete"  casino experience from an In Touch Games Limited brand, mFortune remains your best bet.
Can Bonus Boss Be Trusted?

★★★★★
Bonus Boss is a 3 Star trusted casino, here's why:-
1. Cookies popup

YES – A message box at the bottom of the website informs users about cookies and privacy policies.

2. Mass Media Adverts

NO – Bonus Boss has never been featured on television or in any high-profile marketing campaigns. 

3. Casino look and feel

OK – The casino looks fantastic, but a reliance on large splash images means that it's not the fastest when it comes to loading. 

4. TrustPilot Score

EXCELLENT – After just under 150 reviews, Bonus Boss is ranked at 4.3 out of 5 on TrustPilot. For a casino, that's outstanding. 

5. Payment Options

GOOD – Bonus Boss will allow you to deposit and withdraw with any well-known UK debit card, PaySafe voucher cards, and PayPal. Some players may also be able to use their phone bill to make deposits. 

6. Help Options

GREAT – Customer service at Bonus Boss is available via live chat, via email, and most importantly of all, over the phone.

7. Operator country

TRUSTED – In Touch Games Limited is based in Halesowen, England. 

8. UKGC Records

BAD – In Touch Games Limited has been subject to regulatory actions from the UK Gambling Commission twice since 2019. On both occasions, issues were found with the company's anti-money laundering procedures and their performance of their social responsibility obligations. More than £2m in fines was handed down by the UKGC.

9. Key Bonus Terms

OK – Wagering requirements on bonus funds at Bonus Boss are x40, which is about average. 

10. Slot Developers

POOR – There are only two developers providing slots and casino games to Bonus Boss, and one of them is In Touch Games itself.

Overall SCORE >

★★★

★★ – 3/5 Stars
Taking into account the operating company's recent history with the regulator, three stars is as high as we can go for Bonus Boss.
What are players saying about Bonus Boss?
Here are our condensed / reader's digest summaries of recent player reviews of Bonus boss.
25-Jan-2022 by Amy:
Sorting my ID out took them a while. In the end, I had to call them and speak to them over the phone, but it got sorted. Withdrawals can take a while, too, I was waiting for two weeks to get my first. – source: TrustPilot
21-Jan-2022 by Karen:
I gave them every bit of ID they requested – my passport, council tax bill, driving license, bank card, and even a video of me with my passport in my hand. They still won't pay out my winnings. This is the worst site I've ever played on, and I intend to see them in court. – source: TrustPilot
20-Jan-2022 by James:
I really like the free spins promotions at this casino. Keep up the good work, Bonus Boss, I'm happy! – source: TrustPilot
19-Jan-2022 by Daniel:
Bonus Boss is the biggest scammer in the UK. They'll do anything to avoid paying you. I won £1800 and have sent my passport, phone bill, bank statement, and even a bank statement from another bank showing my money moving from one to the other. They banned me from the website. All the positive reviews are lies. – source: TrustPilot
15-Jan-2022 by Nicole:
Bonus Boss has the best odds and pays out quickly. It's one of the top UK sites. – source: TrustPilot

15-Apr-2021 by Dean:
It's almost a month since I joined this casino, winning odds are fair at this casino and payouts processing time is also reasonable. Will recommend this casino to fellow players. – source: TrustPilot
15-Apr-2021 by Peter:
The site was great and the navigation was easy, they had a decent collection of games and the bonus system was also customer friendly. Wagering policy was also understandable. – source: TrustPilot
15-Apr-2021 by Daniel:
Experience at this casino was brilliant as they got a number of games to offer. Customer service was very friendly and professional. Withdrawals were also super fast. – source: TrustPilot
02-Apr-2021 by Macelo:
This casino was a total scam as I didn't manage to win even a single penny. Their games were rigged and bonuses were not legit. They got a limited number of methods for depositing. – source: TrustPilot
31-Mar-2021 by John:
A total waste of time and money as their games were not cross-region. The site was also buggy and slow, the registration process was never-ending and verification took a week to be processed. – source: TrustPilot
30-Mar-2021 by Daisy:
Don't deposit your money here as they all are thieves looting us with different tactics. Their staff was very rude and unprofessional, welcome offer didn't get paid to me, staff wouldn't give their name. – source: TrustPilot
29-Mar-2021 by Alex:
This casino is an absolute joke as their games were rigged and limited. Methods for depositing and withdrawals were not good. The staff was also very incompetent here. – source: TrustPilot
22-Mar-2021 by Emma:
Enjoyed it alot at this casino as their wagering requirements were understandable and winning was good. The depositing bonus was a nice addition and the live chat was very responsive. – source: TrustPilot
18-Mar-2021 by Alan:
This is a rubbish casino as their gaming pool is old and the site is slow. Customer service at this place sucks, bonus offers were useless and no good promotion offer was there. – source: TrustPilot
17-Mar-2021 by Joe:
I will not recommend this casino to anyone as they didn't pay me out. Tried to contact them but the number given on-site was fake. They must be blacklisted as soon as possible. – source: TrustPilot
Bonus Boss Review 2022
Bonus Boss casino promises players a wonderful experience on their colourful, easy to use, and image-driven website. This casino tries to keep players engaged through its potentially generous no-deposit bonuses and interactive elements. It comes with a mafia-inspired theme and a range of slots developed by its parent company. So, is Bonus Boss a "made man" of the casino world, or does it sleep with the fishes?
Bonus Boss belongs to In Touch Games Limited, which is a big name in the UK casino scene and operates several successful casino sites including mFortune. The casino is covered by a license from the UK Gambling Commission which means that despite In Touch Games' recent run-ins with the regulator, players should feel confident about spending their money here. 
Welcome Bonuses
There are two welcome offers available at Bonus Boss. One involves making a deposit, and the other doesn't. When a new account is registered, the owner of the account is rewarded with up to 100 free spins to be used specifically on the Spinfather slot. 
When making their first deposit, customers get a matched bonus fund of up to 300%, capped at £300. The bonus is split across two deposits, comes with an additional 100 free spins, and is subject to a wagering requirement of x40. 
Bonus Boss Monthly Promotions
Bonus Boss doesn't have a VIP reward scheme. That's not unusual for an In Touch Games casino. Instead, it rewards longer-term players with a few smaller perks. 
The easiest of the bonuses to access is "refer a friend," which grants £5 in bonus funds every time a player successfully refers a friend to the casino and the friend registers an account. It's easy money in theory, but we've seen higher rewards for doing the same thing elsewhere. 
There's always a "Game of the Month" at Bonus Boss, and that game will have special promotions attached to it until the month is over. The promotion will vary depending on the game, so it's always worth checking the site to find out what's there. 
Bonus Boss also claims to offer further, unspecified "Boss Bonuses," but the promotional text inside the link on the casino's promotions page is identical to that of the Welcome Offer. Either there weren't any further promotions available at the time we wrote this review, or a mistake has been made. 
Top Games
In Touch Games makes most of the online slots and casino games that you'll find at Bonus Boss. Those that aren't made by In Touch Games are made by Slot Factory – and Slot Factory belongs to In Touch Games. In essence, this is a casino site that's fed content directly by the company that owns it, and you won't see anything from elsewhere here. What this means to you is that the "top games" here won't be anything like the "top games" you'll see at most other casinos.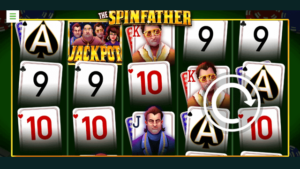 As of the time of writing, the most popular slots at Bonus Boss are the Mafia-themed Spinfather slot (which was made specifically for Bonus Boss), the castaway-themed Cashed Away, and the space-themed Supernova Crush. Because they're not "big name" slots there isn't a huge amount of information available about them, but they've all been playtested by RNG and certified as fair. 
Payment Methods
Finding a way to pay and make withdrawals at BonusBoss shouldn't be an issue. Every major debit card that's accepted elsewhere in the UK should also be accepted here, and the casino also accepts PayPal transactions, PaySafe cards, and Apple Pay. Depending on your network's policy, you might also be able to pay with your mobile phone and add the cost to your bill. 
BonusBoss is committed to a 24-hour turnaround on withdrawals where possible.
Customer Services and Licensing
Bonus Boss provides the full suite of customer service options. You can speak to them over the phone, via email, or through the live chat facility. It's a great casino in terms of availability to customers for problem-solving. 
The license that covers Bonus Boss was granted to In Touch Games Limited by the UK Gambling Commission under account number 2091.
Conclusion
We can't call this a first-class casino site. Bonus Boss doesn't have the range of slots and games for that even if we looked past its owner's issues with the UK Gambling Commission. It does have its charms, though, and most importantly, it's very popular with the players who've taken the time to review it on TrustPilot. They can't all be wrong, so it's worth checking Bonus Boss out and forming your own opinion.
Bonus Boss In Detail
Bonus Boss is one of the seven brands that is a part of the InTouch Gaming company, and through the Intouch Global Foundation, this company aims to give back to society by supporting a number of charitable projects and organisations, both locally and internationally. However, with an unfortunate lack of social media accounts, brand sponsorships, celebrity sponsorships, television adverts, and advertising in general, Bonus Boss Casino are missing out on a lot of extra publicity they could be getting from their already online audience.
Perhaps a branded Twitter account that shared the sites newest promotions or an Instagram account that shares screen captures of their brilliant graphics and images from the site itself would definitely be a game changer and draw in a whole new audience. If you head over to YouTube, you will find absolutely no video advertisements for Bonus Boss Casino, and instead you will discover adverts promoting the fashion company 'Hugo Boss', which could mean that this choice of casino name is quite a poor one, since it does not receive the same massive attention as the Hugo Boss brand. The word 'boss' is swamped by other bigger and better-known brands, leaving Bonus Boss Casino in the mud.
Bonus Boss' News section
With a clear absence of media usage outside of the main website, this casino could definitely be doing a whole lot more to advertise themselves to new players and bring in more customers. The casino itself does have a helpful and up-to-date 'news' section, where they have published a number of articles outlining the newest promotions and games on their site, with the newest addition being published very recently, in August 2021. This most recent promotional article calls players in to "Sail the Seven Seas" and play in their treasure-themed slot games. The oldest article is dated from December 2020, so this news feature has not been active for a very long time.
This Online Casino News section is extremely helpful for existing players and will increase the likelihood that current players will return, as they will curiously await the next article. It not only promotes the new games, but it advertises them in a positive and interesting way which will definitely be a good way to keep their customers coming back. However, this is only really helpful for the players who already know about the online casino, as it does not advertise itself outside of the website to non-players and may be difficult to gather in new customers or players. It would appear that Bonus Boss is in fact not the Boss of all online gambling websites, as their name may suggest, with their only online presence coming from the casino itself.
'Boss' As a Brand
The use of the word 'boss' in this casino's name is an interesting choice, as there are many examples of 'boss' being used in titles of other things too – such as the fashion company 'Hugo Boss' or the movie 'Boss Baby'. Using the word 'boss' in the title of something, whether it be a movie, brand, or casino, gives the implication that the object or brand is powerful, sophisticated, and highly recognised among its competitors. There are also other casinos with the word 'boss' in their title, such as Slot Boss, and very straight to the point, Boss Casino.
The names of these casinos allude to the idea that these particular sites are in charge of the online casino world, perhaps dominating over all the rest of the casinos. It makes you think that by visiting one of these casinos you might have a higher chance at succeeding or winning money. Also, this casino name could perhaps appeal to a more masculine audience, with an 'alpha-male' related title, so, this could be a way to attract a larger male audience that may not already be interested in the realm of online gambling. Even more, the including of the word 'boss' could suggest a higher amount of spending from the customers; this could have been a clever strategy to entice a richer audience and therefore result in more money made on the casino, compared to others in the field.
'Boss' in the Gaming Industry
Another way this casino and its name could appeal to the gaming industry, in particular, is that it can also be catered towards video game players. In most video games, there will be a 'final boss' level near the end of the game, which is the most powerful level and often includes the most difficult character or villain to defeat in the whole game. The use of the word 'boss' in both this casino and in a video game setting, makes it feel as if this casino is the most powerful and the most important among all of the other casinos in the online gambling world. Players might subconsciously feel like they are battling (gambling against) the strongest and more formidable opponents (games) there is available to them.
Hugo Boss Scandal
A public scandal that happened recently could also be connected to the name of this casino. Between 2018 and 2020, Hugo Boss actually sent out cease and desist letters to multiple smaller companies that had the word 'boss' included in their name, such as 'Boss Brewing' and charity 'Dark Girl Boss', in order to "avoid confusion" with the big brand. At the time, this would have been extremely worrying for small brands and businesses that have the word 'boss' in their name, as Hugo Boss threatened to trademark it and sue smaller companies that continued to use the word. This could have potentially brought some additional publicity to the Bonus Boss Casino, or even a threat to the reputation or lifespan of the casino. Especially after comedian Joe Lycett shed more light on the situation by legally changing his name to Hugo Boss, there would have been even more Google searches including the word 'boss'. After his hugely popular publicity stunt and the scandal that caused it, it would be unsurprising if the word 'boss' sticks around in many people's minds for years to come, which could prove to be beneficial for the casino and its reputation.
Inactive BonusBoss Sister Sites
Spin247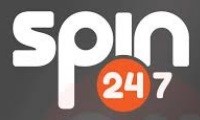 Spin247 was launched in 2019 and was closed by the end of 2021. That didn't give the casino very long to establish itself. We're not one hundred per cent sure why In Touch Games decided to lock the gates and walk away. We and others had reviewed the casino favourably and it appeared to be popular among players.
For whatever reason, it just wasn't ticking all the right boxes for In Touch. This is the first time the casino network company has shut down a brand after launching it. We didn't know they could be so ruthless! The precedent set by Spin247 means that none of the Bonus Boss sister sites are safe from the chop if they don't perform. Should In Touch decide to let another one of them go, we'll add it to the bottom of this page.