Dr Slot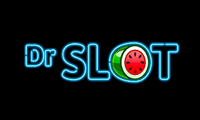 Dr Slot sister sites include Mr Spin, Cashmo, MFortune, Jammy Monkey and Bonus Boss, plus others.
Dr Slot (drslot.co.uk) is operated by In Touch Games Limited, Fountain House, Great Cornbow, Halesowen, B63 3BL.
Sites like Dr Slot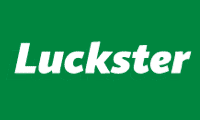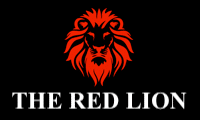 Top Dr Slot Sister Sites 2022
Pocket Win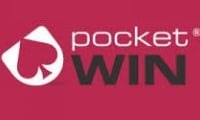 Pocket Win comes from a time when mobile casinos were new and unique. That's not a surprise with this particular casino network company. In Touch Games Limited was born as a company that specialised in mobile casinos, and Pocket Win was one of the first sites it brought to the marketplace. All of the Dr Slot sister sites are based on Pocket Win to a greater or lesser degree, but the original site remains popular to this day – and it's still perfectly formatted for your mobile display. Pocket Win offers slots and games from a limited number of providers, preferring hidden gems and self-made titles to the big-hitters you'll see at so many other online slots sites. Slots with progressive jackpots get pride of place on the casino's homepage and come with an in-view reminder of their top prizes. Those prizes are huge – Pocket Fruits was carrying a jackpot of more than £120,000 when we visited the site to write this review. The website claims to be compatible with 99% of mobile devices. If you don't like the look of any of the slots on offer – which seems unlikely – you can take your pick of the attractions in the live casino section instead. There's even a bingo section if you're in the mood for chasing lucky numbers.
Casino 2020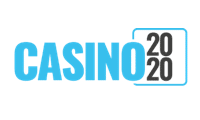 Casino 2020 is still going strong as we travel through the 2020s, which is something that's probably come as a surprise even to In Touch Games. They launched Casino 2020 at the tail end of 2019 because they'd come up with a very clever idea. They realised that players would soon be taking to search engines to look for "casino 2020" to find somewhere new to play, so they made a purpose-built casino to soak up all that traffic. The approach won Casino 2020 hundreds of thousands of players, many of whom have stayed loyal to the site ever since. It's one of the more basic-looking Dr Slot sister sites, lacking in anything that even vaguely resembles a theme, but that doesn't seem to hamper its popularity. This fact is even acknowledged in the "about us" section of the Casino 2020 homepage, which notes that the purpose of the casino is to provide players with a simple space to play exceptional games. It's a no-nonsense, no-frills casino, but it still receives periodic updates. Most recently, Casino 2020 has begun allowing players to play by making deposits via their phone bill rather than using a debit card or an e-wallet. Innovations like that will keep players interested – as will the massive site-wide progressive jackpot attached to its best slots.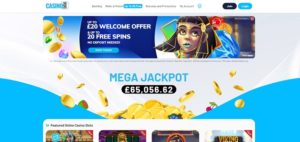 Bonus Boss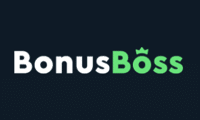 Bonus Boss and Casino 2020 are as different as chalk and cheese, which goes to show that there's a lot of variety in the Casino 2020 sister sites range. The theme at this casino is unmistakable – you've arrived at a casino site run by a mafia boss, and all the games on it belong to him! Bonus Boss is the most bespoke of the In Touch Games Limited casino sites, with every game at the site made specifically for it. That means there aren't many games to play, but the games that exist here are unique. All of them were made by Slot Factory, which is In House Games Limited's design team. This isn't just a casino network company; it's a casino game provider. New releases are added to the collection every month, all of which are just as exclusive to Bonus Boss as the games that came before them. In Touch Games say that they came up with this site because they wanted to ruffle some feathers within the iGaming industry. We're not sure they've done that, but they've definitely created a popular new casino full of character and great bonus rewards. This is a casino that can offer players great graphics, games they won't find anywhere else, and a cool theme that enhances the experience of spending time here.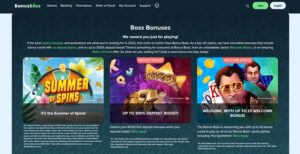 Jammy Monkey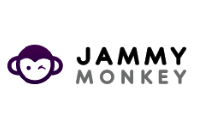 Jammy Monkey is the newest of the Dr Slot sister sites. It arrived in early 2021 and is still finding its feet in the market. There's a vague "monkey" theme running through the site, from the logo to the "banana bonus" offers, but overall there's an understated feel to the casino's homepage. Minimalism is cool at the moment. The design team that came up with Jammy Monkey understands that and has delivered a site that fits the trend. Like Bonus Boss, Jammy Monkey promises players a new release every month of the year. There were only thirty games on the site when it launched – far too few to allow it to compete with the bigger names on the market – but the collection is growing slowly and is currently above fifty. That's still not likely to be enough to attract players to place variety above all other things when it comes to what makes a good online casino, but those who prefer original games and unique experiences ought to find plenty to love about Jammy Monkey. To make itself even more appealing to potential new players, Jammy Monkey offers a range of no deposit bonuses. That's the iGaming equivalent of a "try before you buy" offer, allowing players to effectively take the casino for a test drive before deciding whether or not they want to spend any money on it. That's a customer-friendly move and a compelling reason to give Jammy Monkey a shot. In their own words, you'd be bananas not to.
Cashmo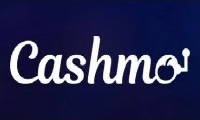 Cashmo is one of the best-known of all the Dr Slot sister sites. It's also the most nondescript. Aside from the unexpected presence of a dinosaur character on the Cashmo homepage, the site lacks character. The colour scheme is dull, and the design is a little dated, which is a little surprising given that the site has only been around since 2019. It's easy to accidentally upset existing players with drastic overhauls of a casino's design and user interface, though, so perhaps In Touch Gaming is wise not to tinker with it too much. Dull theme aside, the layout of Cashmo is very similar to that of Pocket Win. To our eyes, it looks like both sites were made using the same design template. If you're comfortable with one of them, you should also be comfortable with the other. Dr Slot also uses a similar design, so if you're looking for Dr Slot sister sites owned by the same casino network company, Cashmo would be an excellent place to start. This is an award-winning casino, having picked up "Best New Slots Site" at the 2020 BingoPort Players' Choice Awards. In Touch Games chalks that success up to a combination of Cashmo's great casino bonuses, its 24/7 customer support team, and the fact that all the games you play at Cashmo were developed in-house. Players who want to give Cashmo a go without risking any money can take a welcome bonus of fifty free spins with no deposit necessary to see if anything shakes out. If they decide to stick around, they're in with a shot of scooping a £50,000 progressive bonus on any spin, anytime.
Can Dr Slot Be Trusted?

★★★★★
Dr Slot is a 3 Star trusted casino.
1. UKGC License

Dr Slot is covered by the licence that In Touch Games holds with the UK Gambling Commission (2091)

2. UKGC Fines

In Touch Games was fined £3.4m and issued a warning in March 2021 for several licence condition breaches.

3. Customer Service

The customer support team at Dr Slot can be contacted by live chat or telephone.

4. Trustpilot Score

After more than 300 reviews, Dr Slot has an average rating of 3.6 out of 5. This is above average for a casino.

5. Company Location

In Touch Games Limited is based in Halesowen, England.

6. Visible T&C's

The terms and conditions of bonuses at Dr Slot are clearly visible.

7. Social Media Presence

Dr Slot is active on Facebook but doesn't have accounts elsewhere on social media.

8. Number of Sister Sites

There are eight Dr Slot sister sites on the In Touch Games Limited network.

9. Games portfolio

Dr Slot offers fewer than 75 casino games, which is low. However, all the games are made by the In Touch Games in-house team.

10. Gamstop links

The logos of Gamstop and other responsible gaming organisations appear in the footer of the Dr Slot website.

Overall SCORE >

★★★

★★ – 3/5 Stars
Dr Slot Review 2022
Dr Slot has been around for a while – and so has the casino network company that created it. We'll talk more about In Touch Games Limited later, but the Midlands-based company set up shop in 2001 as a firm that specialised in making jukeboxes and slot machines for pubs and bars. It took them a while to switch their approach and start making online casinos, but the change happened in 2006. After over two decades in the casino industry, they're entitled to think of themselves as experienced, knowledgeable veterans – which is perhaps why this casino is called "Dr Slot" rather than "Mr Slot."
Dr Slot is an unusual site in that it doesn't feature games made by big-name providers. You'd expect a casino with a name like Dr Slot to specialise in the best online slots from around the world, but this one doesn't. What can it offer us instead? Has its early 2022 design overhaul left it in a better or worse position? Let's review the casino and find out.
Dr Slot Website
We wouldn't be surprised to hear that Dr Slot lost players during late 2020 and early 2021. It had an incredibly retro design, reminding many players of the sort of basic website they'd be asked to create for their GCSE or A-Level coursework. The casino had fallen badly behind the times, and nowhere did that show more than in the uninspired style of the site's homepage. It almost didn't matter how good the Dr Slot promotions were or how great its games might have been – with the site looking so ugly, many potential players would have left before giving it a try.
Everything about Dr Slot is now different. It's still not the prettiest casino site we've ever seen, and nor is it ever likely to be, but it at least looks modern. It's obvious to anyone who's played at other In Touch Gaming Limited casinos that the site has been redesigned using the same template that powers Pocket Win, but it's retained its distinctive neon blue and black colour scheme. The addition of a row of rooftops on a banner at the top of the screen gives Dr Slot an almost industrial feel. There's still no sign of Dr Slot – the supposed mascot of the casino – but overall, the redesign has been an improvement. We're especially fond of the ultra-simple user interface, which groups games into "all," "new," and "popular." With fewer than 75 slots and games in total, there's no need to make things complicated by segregating them into multiple categories, so we're pleased that Dr Slot hasn't done so. The banking link at the top of the page will tell players everything they need to know about deposit and withdrawal methods, and promotions can be found right next to the banking link. So far, so good.
Dr Slot Games
We've already said that you won't find many games at Dr Slot. If you're looking for the greatest hits of Microgaming, NetEnt, Eyecon and all the rest, move along – you're not going to find them here. Everything available to players at Dr Slot was made by the creative minds of Slot Factory – which is a division of In Touch Games Limited. That means you're not exactly spoiled for choice, but everything you'll find at Dr Slot is unique. Some of the games don't even appear at the Dr Slot sister sites; they were made specifically for this casino. New games are occasionally added to the Dr Slot collection, but you're likely to find that these are the most popular games should you ever pay a visit. 
Bolts of Zeus: Slots that use the ancient Greek theme always seem to do well. We're not sure why – perhaps most of us were paying more attention in history class than we realise! Bolts of Zeus by Slot Factory isn't an especially memorable Greek-themed slot, but it's popular with the clientele at Dr Slot. The biggest bonus feature inside Bolts of Zeus is free spins, during which Zeus may fire a lightning bolt at your reels to improve the value of your winnings. RTP is 94%, with moderate volatility. 
Game of Crowns: The public's enthusiasm for "Game of Thrones" was already waning by the time 2021 rolled around, but that didn't stop Slot Factory from releasing Game of Crowns in February of that year. In truth, it doesn't have much in common with "Game of Thrones" save for the name. This is a basic, traditional, five-reeled slots game with low volatility and 94% RTP. It won't win any awards for graphics and, if we're being brutally honest, won't win any for thrills either. There are free spins, respins and wild features in this game, but they're all a little tame, and the combination of low volatility and low RTP makes this one to miss. We're not sure why Dr Slot's players are so fond of it. 
Cashed Away: The name of this slot is a play on "Cast Away," which is why Cashed Away has a desert island theme. Unfortunately, it has a lot in common with Game of Crowns in that it combines below-average volatility with a below-average RTP of 94%, which means that winnings are likely to be small and infrequent. If you're playing for fun and you don't mind waiting around, you might get some joy from the "sticky ball" feature that crops up during free spins. Fill your reels with sticky balls (all of which are based on Wilson from "Cast Away") to win a maximum jackpot of x2000 your stake. Cashed Away isn't much to write home about, but who are you going to write to from a desert island anyway? 
There's only one casino game at Dr Slot that doesn't fall under the category of online slots, and that's "Dr Slot Roulette 3D." It doesn't come with a live dealer, but it has excellent graphics and offers a break from the slots if you've had your fill. All in all, though, the games portfolio at Dr Slot is underwhelming. 
Dr Slot Deposit and Withdrawal Methods
If you want to make a deposit to Dr Slot, you can do so using a Visa or Mastercard debit as the default choice. You're welcome to use PayPal if you'd prefer, or you can add your deposit to your mobile phone bill if your provider permits such things. Irritatingly, there's a £3 fee for using the mobile billing feature.
The same methods for deposit are also available for withdrawal, save for the phone bill option. There's no fee for withdrawals, and turnaround times appear to be fairly standard. You're looking at 3-5 days for a debit card withdrawal with faster turnarounds for PayPal so long as your account is fully verified. Same-day transactions might be possible with PayPal but are never guaranteed.
The Verdict
Dr Slot's semi-recent redesign has breathed new life into what was rapidly becoming a very old dog, but it hasn't fixed all of the problems. We commend In Touch Games for insisting on making all of their casino games themselves, but the lack of depth to their portfolio and the glacial speed they release new slots at means the collection of games at Dr Slot is sparse compared to almost every online slots website worthy of its name in the UK. Also, the games are deeply average. The presence of a site-wide progressive jackpot might make up for that if you're a high-roller, but if you're seeking entertainment, there are far better options out there. From the mid-range promotions to the mid-range payment methods and the tepid games, Dr Slot is the most middle-of-the-road casino site you'll ever see.
A Deeper Dive Into Dr Slot
Dr Slot – Big On Facebook
Building up a following on Facebook is something that most casino brands dream of, but very few accomplish. For whatever reason, people seem to be reluctant to follow casino brands on social media no matter how much they enjoy playing their slots and games. Dr Slot has to be congratulated for being the exception to the rule. The casino has more than twenty-five thousand followers, to whom it regularly posts promotions, offers, and the occasional responsible gambling reminder. New posts are added to the page every day, which is probably a factor in the page attracting a following. With that kind of audience, a casino company can attract customers without having to spend big on other forms of promotion.
Unfortunately, the same can't be said of Twitter. Dr Slot used to have an official Twitter page, but it let it lapse at some point in the past twelve months. The handle has now been picked up by someone who uses it to post abusive messages – which might be something that Dr Slot takes a look at if it ever becomes aware.
The Invisible Mascot
The word "doctor" appears more often in the name of casino brands than you'd ordinary suspect it might. It's a word that suggests knowledge, expertise, and professionalism. You see a doctor when something's medically wrong with you, but you might also seek out the knowledge of somebody with a doctorate if you want an expert opinion on something. Using "doctor" in the name of your casino site is a shorthand for saying "this is where the experts are" and "everything here is handled professionally."
We get the impression from the Dr Slot's "about us" information that there's supposed to be a mascot called "Doctor Slot" somewhere on the website. It tells us the tale of the site's launch in 2018. Back then, it carried only eight casino games, all of which were exclusive to the Dr Slot website. Apparently, "the doc" has spent the time since then working in his lab to make new casino games, culminating in "his" work paying off when Dr Slot won the "Best New Slots Site" award at 2019's WhichBingo Awards. The award is definitely something that Dr Slot and its owners InTouch Games should be proud of, but the "doc" is nowhere to be seen. The story is cute, and it would be made cuter by a cartoon mascot, but the only hint of graphical flair here is a watermelon representing the 'o' in "Dr Slot."
Supporting Local Sports
Dr Slot doesn't really "do" sponsorships or commercials, but Intouch Games does. The company's head office is less than half an hour's drive away from The Hawthorns – the home stadium of West Bromwich Albion Football Club. The 2020-2021 season wasn't kind to West Brom, ending with their relegation from the English Premier League. In Touch tried to help them get back on their feet and shoot for promotion back to the big time at the first time of asking by sponsoring their shirts for the 2021-2022 season. Their quest wasn't successful, but that's football.
For better or for worse, football shirt sponsorship has changed in the past ten years. The front of a team's shirt used to be the only place the FA would allow a commercial message to appear. Now, you can also add smaller adverts to the back and even to the sleeves. In Touch opted to sponsor the back of the shirts for the season and hasn't ruled out the idea of renewing the deal for next season.
Investing In People
Everybody loves a happy news story, and at a local level, happy stories are all about businesses investing in their community to provide jobs and support. You're always likely to get favourable coverage from the local press if you're able to do that, and In Touch Games grabbed some in 2018 when it announced the recruitment of one hundred and fifty people over a twelve-month period.
The story of the recruitment drive was picked up by the Express and Star newspaper, which published a retrospective on the company's history while reporting the news. It noted that In Touch has come a long way in a short space of time after opening as a jukebox and slot machine manufacturer back in 2001, and now owns new offices including gym and canteen facilities for its employees. The focus of the article was on In Touch rather than Dr Slot, but Dr Slot casino did at least get a mention as one of the four casino brands the company managed at the time. The paper also claimed that In Touch has more than two million regular players across its casino brands and supports local, national, and international charities. Further information about those charities wasn't provided, but we know that the company gifted £500,000 to the NHS Foundation Trust in Dudley in April 2020 during the height of the pandemic.
Not All Good News
This article is about giving you the full picture about Dr Slot and its owner, and to do that, we have to report bad news as well as good. It's impossible to escape the fact that when you search on the internet for news about Dr Slot, the biggest and most recent significant news story you'll find is about In Touch being fined £3.4m by the Gambling Commission. The fine was handed down to the company in March 2021 after the commission found that In Touch had breached anti-money laundering rules and also failed in its marketing and social responsibility obligations.
For its part, In Touch stated that the failures highlighted by the Gambling Commission were "historic," but they took "full responsibility" for those failures. They also pointed out that the commission's investigation didn't identify any evidence of actual money laundering and noted that considerable improvements had been made since the failures occurred. They promised to continue full co-operation with the authority and take proactive steps to implement each of the instructions and recommendations made to them. That won't change the fact that a fine of this size is a big blow to any casino company's reputation. Dr Slot wasn't mentioned in much of the reporting, which focused on the parent company rather than its brands, but the issue is one that players ought to be aware of before choosing where to spend their money.
What are players saying about Dr Slot?
Here are some recent reviews from players who've played at Dr Slot and wanted to share their experiences. The reviews are real, but we've edited the comments to keep them brief and on topic.
03-Jun-2022 by Daniel:
Don't play here. I won £2000 from them seven months ago and I still haven't received it. – source: Trustpilot
13-May-2022 by Lisa:
I won a nice amount from Dr Slot and verified my ID with them. They confirmed this by text and told me I'd have my money within four days. It didn't happen. I've emailed them and heard nothing back. – source: Trustpilot
08-May-2022 by Peter:
The more I play at casinos managed by In Touch Games, the more I love them. I had a couple of ID issues but they got sorted and since then everything has been perfect. The games are fun and the payouts arrive fast. – source: Trustpilot
06-May-2022 by Alexander:
I'm disgusted with this site. After fifteen deposits I've had no wins and no bonuses, and I see the same patterns every time on the games. I'd be happy if I could stop just one person from signing up with these scammers. – source: Trustpilot
18-Apr-2022 by Jay:
Dr Slot is a scam. They'll take payments without issues but try to withdraw and suddenly there are problems. I've been given a £200 withdrawal limit for no reason. When I requested a withdrawal they told me I'd entered my account details wrong and it wasn't their problem. They offered no proof of this. I've had to take action against them to get my money back. – source: Trustpilot
28-Jan-2021 by Ashley:
I started playing on this casino a week ago and I was surprised how efficient and reliable it is. I deposited £30 and turned it into £200, and the payout was insanely fast. – source: AskGamblers
20-Jan-2021 by Nick:
There are only a few casinos I trust and Dr Slot is one of them. They have professional staff and a large variety of games, which is just great for the players. – source: AskGamblers
12-Jan-2021 by Chandler:
This casino is outstanding. I joined this casino a week ago and since then have won a good amount. The website layout is easy to navigate, and the management is great – source: AskGamblers
08-Jan-2021 by Sophia:
They provide a brilliant service. Mostly I play slots but recently I started playing random games and all of the games have fast loadings times. The graphics are amazing too. – source: AskGamblers
01-Dec-2020 by James:
I joined this casino just for their welcome bonus but it is so reliable. It has been a month and I still enjoy playing on it, payouts are quick and the verification process is fast. – source: AskGamblers