Dr Slot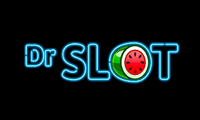 Dr Slot sister sites include Mr Spin, mFortune, Pocket Win, Jammy Monkey, Bonus Boss and Casino 2020.
Dr Slot (drslot.co.uk) is operated by In Touch Games Limited of IWG Spaces Crossway, 156 Great Charles Street, Birmingham, B3 3HN.
IN TOUCH GAMES SURRENDERED ITS LICENCE IN SEPTEMBER 2023. DR SLOT IS NOW CLOSED. CHOOSE ANOTHER CASINO FROM THE OPTIONS BELOW.
Sites like Dr Slot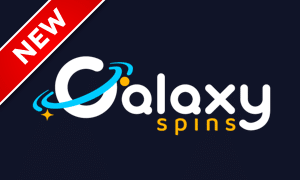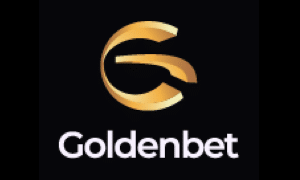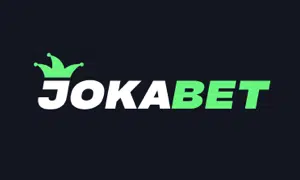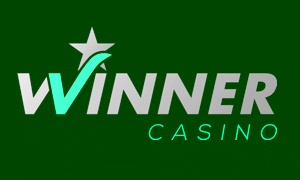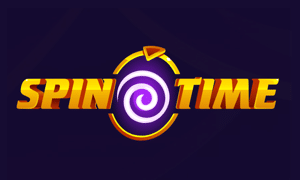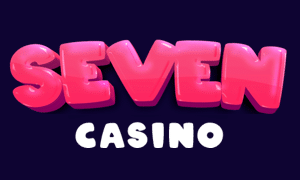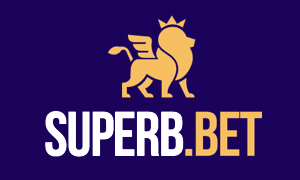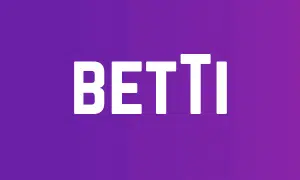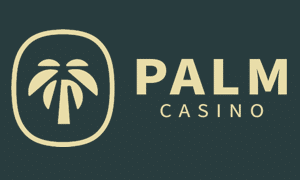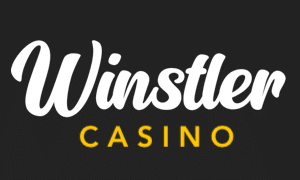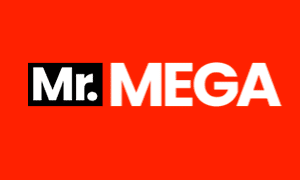 Dr Slot Sister Sites
Pocket Win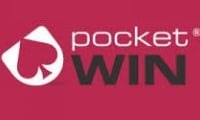 Pocket Win comes from a time when mobile casinos were new and unique. That's not a surprise with this particular casino network company. In Touch Games Limited was born as a company that specialised in mobile casinos, and Pocket Win was one of the first sites it brought to the marketplace. All of the Dr Slot sister sites are based on Pocket Win to a greater or lesser degree, but the original site remains popular to this day – and it's still perfectly formatted for your mobile display. Pocket Win offers slots and games from a limited number of providers, preferring hidden gems and self-made titles to the big-hitters you'll see at so many other online slots sites. Slots with progressive jackpots get pride of place on the casino's homepage and come with an in-view reminder of their top prizes. Those prizes are huge – Pocket Fruits was carrying a jackpot of more than £120,000 when we visited the site to write this review. The website claims to be compatible with 99% of mobile devices. If you don't like the look of any of the slots on offer – which seems unlikely – you can take your pick of the attractions in the live casino section instead. There's even a bingo section if you're in the mood for chasing lucky numbers.
Casino 2020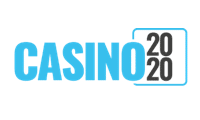 Casino 2020 is still going strong as we travel through the 2020s, which is something that's probably come as a surprise even to In Touch Games. They launched Casino 2020 at the tail end of 2019 because they'd come up with a very clever idea. They realised that players would soon be taking to search engines to look for "casino 2020" to find somewhere new to play, so they made a purpose-built casino to soak up all that traffic. The approach won Casino 2020 hundreds of thousands of players, many of whom have stayed loyal to the site ever since. It's one of the more basic-looking Dr Slot sister sites, lacking in anything that even vaguely resembles a theme, but that doesn't seem to hamper its popularity. This fact is even acknowledged in the "about us" section of the Casino 2020 homepage, which notes that the purpose of the casino is to provide players with a simple space to play exceptional games. It's a no-nonsense, no-frills casino, but it still receives periodic updates. Most recently, Casino 2020 has begun allowing players to play by making deposits via their phone bill rather than using a debit card or an e-wallet. Innovations like that will keep players interested – as will the massive site-wide progressive jackpot attached to its best slots.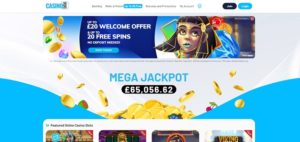 Bonus Boss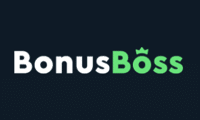 Bonus Boss and Casino 2020 are as different as chalk and cheese, which goes to show that there's a lot of variety in the Casino 2020 sister sites range. The theme at this casino is unmistakable – you've arrived at a casino site run by a mafia boss, and all the games on it belong to him! Bonus Boss is the most bespoke of the In Touch Games Limited casino sites, with every game at the site made specifically for it. That means there aren't many games to play, but the games that exist here are unique. All of them were made by Slot Factory, which is In House Games Limited's design team. This isn't just a casino network company; it's a casino game provider. New releases are added to the collection every month, all of which are just as exclusive to Bonus Boss as the games that came before them. In Touch Games say that they came up with this site because they wanted to ruffle some feathers within the iGaming industry. We're not sure they've done that, but they've definitely created a popular new casino full of character and great bonus rewards. This is a casino that can offer players great graphics, games they won't find anywhere else, and a cool theme that enhances the experience of spending time here.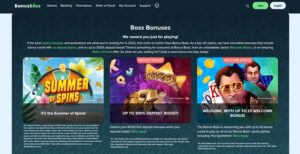 Jammy Monkey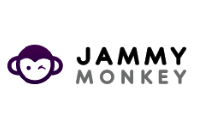 Jammy Monkey is the newest of the Dr Slot sister sites. It arrived in early 2021 and is still finding its feet in the market. There's a vague "monkey" theme running through the site, from the logo to the "banana bonus" offers, but overall there's an understated feel to the casino's homepage. Minimalism is cool at the moment. The design team that came up with Jammy Monkey understands that and has delivered a site that fits the trend. Like Bonus Boss, Jammy Monkey promises players a new release every month of the year. There were only thirty games on the site when it launched – far too few to allow it to compete with the bigger names on the market – but the collection is growing slowly and is currently above fifty. That's still not likely to be enough to attract players to place variety above all other things when it comes to what makes a good online casino, but those who prefer original games and unique experiences ought to find plenty to love about Jammy Monkey. To make itself even more appealing to potential new players, Jammy Monkey offers a range of no deposit bonuses. That's the iGaming equivalent of a "try before you buy" offer, allowing players to effectively take the casino for a test drive before deciding whether or not they want to spend any money on it. That's a customer-friendly move and a compelling reason to give Jammy Monkey a shot. In their own words, you'd be bananas not to.
Mr Spin

Mr Spin used to be a little more generous than the other Dr Slot sister sites when it comes to the welcome offer it provides. Things have changed since the closure of Cashmo and the takeover of In Touch Games, though, and so the maximum matched deposit awaiting you at Mr Spin is now £100. That's still not a bad offer, even if the x40 wagering requirement that comes with it is higher than we'd like it to be. While players would be perfectly entitled to expect a casino with a name like "Mr Spin" to focus entirely on slots, Mr Spin is actually one of the more expansive Dr Slot sister sites. As well as its selection of slots, the casino also offers a limited number of roulette and bingo options. It was the first of the In Touch Games iGaming sites to go live when it was launched in 2016, and as such, it's had a little more time to accumulate games than most of the casinos on the platform have. There are more than fifty available as of the time of writing, which is huge by the standards of this casino operator.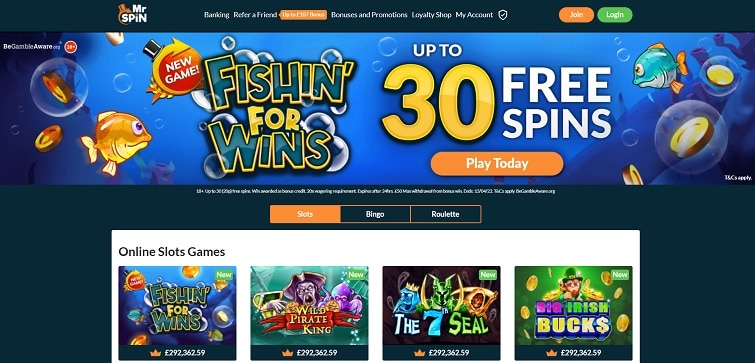 Dr Slot News
: Goodbye, Dr Slot; it's been great to know you. This innovative online casino, launched with great fanfare in 2018 and named the Best New Slots Site by the Which Bingo Awards in 2019, is no more. It closed suddenly on Monday, September 4th, after its owner, In Touch Games Limited, surrendered its UK Gambling Commission licence. That means the same fate has befallen all of the Dr Slot sister sites – they're all permanently closed, and players who have active balances within the casinos are encouraged to log in and retrieve those balances as soon as possible.
The loss of Dr Slot is sad, but those who've been paying attention might have been able to see this coming. In Touch Games has been fined heavily by the UK Gambling Commission three times in the past few years, never seeming to learn from its failings. The fines led to the sale of the company to Skywind in 2022, but another huge fine was handed down shortly after Skywind completed the purchase, thus stymieing any plans that Skywind might have had for its new asset. We presume that the UKGC found more failings this year because the regulator suspended the operator's licence on Friday, September 1st. After spending the weekend debating whether it was worth fighting to get its licence restored, In Touch Games threw in the towel and walked away. The only hope for Dr Slot now is that another casino network company recognises the value of the brand and decides to acquire it. We'll report on that if it happens, but if it doesn't, then this has been our final Dr Slot news report. Farewell!
: We hope you enjoyed last week's update about So Many Wilds becoming the latest release and Game of the Month at Dr Slot because it's the last update you're likely to get from this casino for a while. There won't be another new game added for at least three weeks, and the Dr Slot blog writer is still apparently on strike. After that little rush of excitement, everything has fallen silent again. However, while there might not technically be any new content, there's a new game in the spotlight.
Plenty of the slots at Dr Slot are connected to progressive jackpots, which is why they tend to have such comparatively low RTP rates. If you were to visit Dr Slot today and look at its homepage, you'd see a golden frame and a jackpot crown around a game called Game of Crowns. The name is an obvious take on the (former) popularity of the "Game of Thrones" TV series, but the game itself looks fairly generic. The highlight of the slot is the "Crown Town Mini Game," which involves landing three special "Coat of Arms" symbols to land a free spins game in which all the least valuable symbols are removed from the reels. Quite why it's got the special framing is a mystery, though – the jackpot was listed as £6695 when we visited the casino, which is one of the lowest total pots on the homepage.
: You might want to sit down for this news, but there's finally a new Game of the Month at Dr Slot! Despite fearing the worst after so many weeks of having nothing to report at Dr Slot, we were delighted when we saw a banner for So Many Wilds running across the top of the casino's homepage. Our excitement was relatively short-lived, though, because when we opened So Many Wilds up to take a closer look at what it has to offer, we found the most basic-looking fruit-themed slots game we've seen for many a month. Nevertheless, it's a new game, and players at Dr Slot finally have something new to amuse them.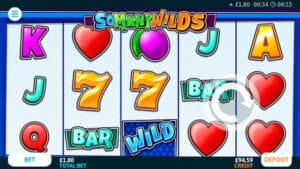 Played on five reels with nine paylines, So Many Wilds proclaims itself to be full of wild symbols, "Mega Spins," and a free spins feature for extra excitement. The "Mega Spins" happen when players land three or more special Mega Spins symbols on the same spin during free spins, thus triggering entry to a totally different reel set. Players get to play out their remaining free spins on that special set, with two more three spins thrown into the bargain. As is always the case with new slots at the Dr Slot sister sites, though the downside is the low RTP. It comes in at just 92.04%, which is horrendously low compared to the UK average. So Many Wilds comes with access to a progressive jackpot, but not one of such size that it justifies such a low RTP.
: It's starting to feel like one week we're going to try to log onto Dr Slot to see if anything's new, and the casino just isn't going to be there anymore. We've spoken in the past about there being a whiff of decay about this casino, which used to be the pride of the In Touch Games Limited platform. That whiff has turned into a stench. There's been no change to the Game of the Month, no additions to the casino's slots and games catalogue, and no new blogs written for its news page since June. It's all beginning to look a little grim – and yet the casino still sometimes attracts passing mentions from elsewhere. This week, it turned up in a post on the TalkSPORT website about the best casinos in the UK offering no-deposit bonuses.
Dr Slot scraped its way onto the list by the skin of its digital teeth. It's a list of seven, and Dr Slot came in seventh. TalkSPORT correctly notes that Dr Slot offers twenty free no-deposit free spins to all new players, but even in noting this, it damns the casino with faint praise. More than one of the Dr Slot sister sites appear in the same list, and they rank higher than Dr Slot does. One of them is PocketWin, which is above Dr Slot in sixth despite the fact that its welcome promotion dispenses free bonus cash rather than free spins. mFortune, which is another one of the Dr Slot sister sites we sometimes lament for not providing us with anything new, is in fifth. Mr Q was named the best overall casino for no-deposit free spins, but that might have something to do with a TalkSPORT-specific promotion that it's offering.
: By this stage, we're becoming very worried about Dr Slot, which used to be one of the best In Touch Games Limited casino sites. This is a casino which has won awards for its quality in the past and was named the best of all the new slots sites in the UK by Which Bingo in the year of its launch. These days, it appears to have gone entirely stale. We also provide news updates for all the other Dr Slot sister sites, and at most of them, there's something new to report on each week. There'll be a new game added to the library or a new promotion to tell you about. Failing that, there'll be a new blog post to update you on. At Dr Slot, there's been nothing for months.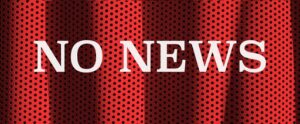 The Game of the Month at Dr Slot is still listed as Doom Lord, which has been the case for a lot longer than a month now. The blog, as we've noted before, hasn't been updated since the end of June. There aren't any new games since the addition of Secret Stars, which we've covered before. We've noticed a general slowdown at all of the Dr Slot sister sites in recent months, but none of them have ground to a complete halt in the same way that Dr Slot has. We'll keep coming back every week and checking the casino for signs of life, but we become less hopeful with each visit as time goes by.
: Will anything ever happen at Dr Slot again? For the third week running, we've come to Dr Slot to find out what's new, only to find that the answer is "absolutely nothing." We've been through a change of month since last week, but there's no new Game of the Month at Dr Slot. There aren't any new promotions. There haven't been any new games added to the slot's portfolio. Dr Slot appears to be spinning its wheels, waiting for In Touch Games to notice it and give it something new to pass on to its players. This used to be one of the premier casinos on the operator's network, so it's strange to see it going stale while more attention appears to be foisted on the Dr Slot sister sites.
While nothing new has happened at Dr Slot within the past week, the casino has been mentioned in an external article. It's the lightly-regarded online casino news publication NNN, but we figure that any mentions are better than no mentions unless the mention is due to bad news. NNN calls Dr Slot "the ultimate online casino experience" but doesn't do a great job of explaining why. At one stage, it says that Dr Slot constantly updates its game selection, which leaves us wondering whether the reviewer did any research on the casino whatsoever before writing the review. Again, we live in hope that one day Dr Slot will wake up again and give us something new to talk about. We'll be back next week to see if anything's changed, and we'll keep our fingers crossed.
: There's a strong whiff of decay about Dr Slot at the moment, which isn't the first time we've had to say so about one of the In Touch Games casinos in recent times. Aside from the launch of Doom Lord as the game of the month several weeks ago, nothing appears to be changing or evolving at the casino. That even includes the casino's mega jackpot, which has been stuck at £209,973.68 precisely on its homepage for as long as we can remember now. In broad and general terms, the Dr Slot sister sites started slowing down in terms of news at around the time the Skywind Group bought out In Touch Games. We suspect the massive UKGC fine that the company received shortly afterwards didn't help much either.
Everything at Dr Slot this week is as it was the week before. The newest slots are still Doom Lord, Secret Stars and Juiced Fruits. Doom Lord is still the Game of the Month. The casino's top welcome promotion is still twenty free no-deposit spins upon sign-up. Even the news page seems to be stuck, with no posts since the clumsily-titled "A Comprehensive Guide to Maximising Free Spins and Casino Slot Bonuses," which was posted on Jun 29th. It's to be hoped that the reason Dr Slot is so quiet is that it's working on something big. If so, we'd dearly love to see what that "something big" is the next time we visit the casino to find out what's new.
: The "Game of the Month" at Dr Slot hasn't changed since last week – which makes sense because we're still within the same month – but there's still a new game or two to tell you about at the casino. Dr Slot seems to receive new slots and games from its operator with more regularity than some of the Dr Slot sister sites, including mFortune, which has always been seen as the flagship casino of the In Touch Games Limited network. Perhaps the times are changing at In Touch Games since the company was bought out by the Skywind Group, and Dr Slot is the platform's new top dog.
Speculation about internal affairs at In Touch Gaming aside, the top new game at Dr Slot this week is Secret Stars, which has a curiously macabre goblins and ghouls theme and might have been better saved for a Halloween release. The slot comes with a prize picker bonus round, access to an enormous progressive jackpot pool, and a shockingly low RTP of 92%, thus ruining what might otherwise have been a very appealing slots game to play. Also new this week is Juiced Fruits, which is a Candy Crush-inspired slots game with fairly basic two-dimensional visuals, three different free spins features, and an RTP of 92.05%. We're not sure why RTPs have been trending downwards at the Dr Slot sister sites recently, but we don't like it. We'll happily acknowledge the quality of the slots and casino games that this company provides, but we think they could probably afford to be a little bit more generous.
: There's a new "Game of the Month" at Dr Slot, and it comes with a delightful science-fiction comic book theme. The name of the game is "Doom Lord," which Dr Slot describes as being a "fluorescent punk" slots game. We're not entirely convinced that counts as a genre, but we'll allow them their hyperbole. Going further, Dr Slot says that Doom Lord is a casino game capable of "releasing your inner toughness." We have no idea what that means, but apparently, Doom Lord players are invited to join "The Legion of Light" in its battle with the "Doom Lord" character, with big wins and excellent rewards available for those who're successful. It's all very high-concept stuff for a humble slots game, but the presence of a jackpot worth more than £200,000 might very well persuade a few players to take it for a spin.
As well as the new slots game, there's also been a new blog written at Dr Slot since we last visited the casino, but we regret to say that the blog falls into the "very generic" category. It has the dry-as-the-desert title "A Comprehensive Guide to Maximising Free Spins and Casino Slot Bonuses" and reads exactly like you'd expect it to read based on that wordy title. The blog contains answers to questions like "What are no-deposit Free Spins?" and "Understanding the Concept of Return To Player." While we're not denying that the information is useful, we'd suggest that anyone who doesn't already know it probably has no business being on a casino site.
: This week, Dr Slot has focused on making sure that their site has some of the newest games on there to make sure they can create a fresh gaming experience. One of the new games they have added to their site this week is Slot Factory's Hook, Line & Poker, a fishing-themed slot game. Hook, Line & Poker does the fishing genre well, with its cartoon-like visual style and bright colours that are sure to grab the player's attention. However, it doesn't do too much to make it self-stand out with its seemingly strict sticking to the genre's codes and conventions. In terms of gameplay, this game is played out on 5 x 3 reels with nine bet ways; it has a max win of x300 your stake and an RTP of 94.03%.
Another new game that has found a home on the Dr Slot site is Queen of the Night, a slot game developed by Slot Factory. Queen of the Night goes for Egyptian mythology-inspired visual style, and although it has a basic presentation, the use of bright colours as well as lots of gold, do a good job at making this game stand out. Another positive aspect of this slot game is the sounds, with the soundtrack as well as other audio aspects being very high quality, creating a game that holds up well with others in the genre. This slot game is played out on a 5 x 3 grid with 20 bet ways, and it has an RTP of 96.04%.
: Dr Slot's operating company Intouch Games, which runs all of the Dr Slot sister sites, has been in the news this week as it has been announced that they will partner with Neccton as a way to improve player's protection. This partnership will see Intouch Games' sites use software developed by Neccton that allows them to monitor in real-time the behaviours of players and communicate any negative patterns of play to the relevant companies. It is great to see Intouch games taking steps to further protect their players and make sure their gaming experience is nothing but fun and enjoyable.
Over at Dr Slot, they have added some new games to their site this week, which is great for players looking to jump into some new and fresh games. One of these new games is Slot Factory's Juiced Fruits, which is a slot game with a fruit theme (who would have guessed that). Players who like a bright and colourful slot will find something to like here, as this game goes with that visual style, and they do it very well. As well as a bright colour scheme, this game is filled with a bunch of fruit as the symbols on the reels, which gives the game a vibe of a mix of fruit ninja and candy crush, which is sure to be a highlight for some players as these are two of the most popular game apps ever. In terms of gameplay, this game is played on a 5 x 3 grid with 15 bet ways, and it has an RTP of 96.04%.
: After the gambling firm behind the Dr Slot sister sites was hit by a multi-million pound fine issued by the UK Gambling Commission, it would appear as though they are making light work of clawing back the incurred losses with the revenue that is streaming in across the sites. Earlier this week, EGR Global reported on how Intouch Games have reported a 35% annual rise in turnover, which has left them raking in an impressive £84.2 million; which may be a way off the takings for the major UK online casinos, but given that Intouch Games runs an infinitely smaller operation, it is a clear sign that their business is on the rise.
Dr Slot was also mentioned on a list of the top no deposit free spin deals by King Casino Bonus this week, it was Casino 2020 that grabbed the top spot of the list, which is hardly surprising given that players can grab £20 in bonus cash and 20 free whirls on the hit Egyptian-themed slot game, Cleopatra's Prizes. You will have to scroll down a fair bit to find the Dr Slot entry on the list; the site came in at number 20 on the list, as unlike Casino 2020, there is no bonus cash on the table, only 20 free games on Full Metal Jackpot. Any winnings incurred via those free games are subject to 40x wagering requirements, and there are further terms attached to the bonus spins which limit the max cashout to £50.
: You may not be able to play the hit Pragmatic Play online slot games at the Dr Slot sister sites, but Intouch Games is in the habit of ensuring that you can experience the next best thing instead. It's like shopping in Aldi and looking for the hilariously named off-brand alternatives. This week, Juiced Fruits became the budget alternative to Sweet Bonanza with its juicy candy and fruit symbols that stretch across the pastel pink and purple candy cane-framed reel set that looks like it came out of Willy Wonka's Chocolate Factory. As there are no pay lines, all wins from the leftmost reel consisting of three or more matching symbols will result in a win. Of course, if you catch two matching symbols and a wild in a sequence, you will receive the same payout.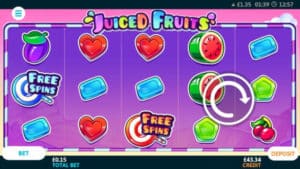 Bonus-wise, it is all about the free spins in Juiced Fruits; there are three ways to play them, and each is as generous as the last. The Replay Free Spins allow you to spin through your free spin allocation again if you aren't satisfied with your initial winnings. If you are lucky enough to get into the Super FS feature, you will get 5 – 15 free games, depending on how many scatter symbols triggered the feature, and you will spot far more wild symbols than you did in the base game. In the Mega FS feature, the gameplay is very similar to the Super FS round, but this time, all the wild symbols will be stacked and cover the entire reel they land on.
: This week, King Casino Bonus posted a full and unbiased review of Dr Slot Casino. The exclusive slots-only site was fully road tested before the review was posted, meaning that the reviewers looked into the game mechanics, the banking procedures, and the customer service options. Two of the only aspects of the unique casino that received full marks were the licensing due to the relatively clean licence from the UK Gambling Commission and the look and feel of the site, which undoubtedly gives the rest of the Dr Slot sister sites a run for their money with the glowing neon aesthetic.
The facets of the casino that garnered the worst reviews were the live games department, which is pretty fair considering that live games are non-existent, and the loyalty scheme, which is slightly less understandable, given that there is a fully-fledged VIP program that surprises the most loyal players with weekly surprises. Although to be fair, those loyalty rewards aren't guaranteed or a given. The KCB casino experts also fully outlined the registration process and how you can use the welcome package to your full advantage – it is more important at this site than most considering that you can snag up to £1k in bonus cash and 120 free spins on one of the trending online slot games. The KCB reviewers also had some recommendations on which games you should enjoy; while you should always go off your preference, there is no denying that Wild Volcano, Mega Pots of Gold, and Instant Replay are all great starting points.
:It has been a while since Intouch Games reached the headlines for laying off a boatload of their workforce just before Christmas. The casino brand operator behind the Dr Slot sister sites used to be one of the best iGaming companies to work for; in 2023, it would appear that the gambling firm has lost that accolade – especially if the damning Glass Door reviews of the company are anything to go by. There have been swathes of new negative reviews published recently by disgruntled former and current employees. One of the latest posts gave the employer a 2-star rating; the former employee who spent over three years as one of their customer service agents had some strong words against the CEO and the rest of the management team, which used questionable tactics to keep their workforce in line. It would seem that the two stars were only granted as the workplace used to have some decent people working there, who left since the pandemic, and because the on-site gym was a great place to let off some steam.
In other news, the Dr Slot sister sites were all mentioned in a post which was published on March 27 on the website New No Deposit Casino. The offer at mFortune stole most of the limelight, and there isn't much room to wonder why, considering that all new players can bank £10 in bonus cash before they make a deposit! If players use the bonus credits to pay for £0.04 spins, that equates to 250 free spins!
: The Dr Slot sister sites get around not platforming online slot games from big-name and industry-leading slot developers by putting their spin on classic video slot titles that constantly attract attention far past the debut week, month, or year. This week, Intouch Games launched their equivalent to Lucky Larry's Lobstermania with the release of Hook, Line & Poker, which comes with a cheerful host of sea creatures which act as the playing symbols and a number of nifty features. The most unintimidating shark that you have ever seen plays the role of a wild symbol, they work in the usual fashion of stepping in for standard symbols, but the magic really happens when more than one wild symbol is part of a winning combination; don't be surprised when you receive a major multiplier boost!
The poker element of the title comes into play via the Reel It In Feature, which will whisk you away from the 5 x 3 reel set and present you with some identical playing cards. In this prize pick game, you can reveal keys to an additional bonus game, such as the Wheel of Fortune game, or you can multiply your current prize that has been accrued via the mini-game. The Prize Catch feature also comes with a prize wheel, where you can rack up wins; you will continue spinning the wheel until you hit collect and you are shunted back into the main mode of play. To top the bonus pile off nicely, there is a FS bonus feature, where massive multipliers are never far from reach.
: The Dr may be in, but he has failed to deliver a brand-new slot game this week. It typically takes the in-house developers for the Dr Slot sister sites a month to create a new online slot game, which isn't bad, considering that they develop unique games for each of their sister sites every month. In the absence of a new game, an old classic has risen to the cream of the popular top. Double Delicious Twin Win was undoubtedly inspired by the NetEnt classic game Twin Spin, and it is undoubtedly one of the most innovative games on the platform – which isn't saying much given Intouch Games' typically classic style! Nevertheless, there are some incredible features in the game that don't restrict the gameplay by providing a fixed number of pay lines. Instead, anything goes with the anyway wins pay lines – you just need three or more symbols sitting together consecutively.
At the bottom of the 5 x 3 reel set, you will see an extra row of symbols within green triangles. If the symbols in the green triangles match the ones on the main reel set that is diagonal to the left, the Twin Win feature will activate and duplicate the symbols to give you a shot at pulling in a high-value win. The free spin feature is an infinitely more familiar perk; it offers five, seven or nine free games when you find three, four, or five scatter symbols. There is also the opportunity to accrue more free games when you are in the FS feature.
: The casino brand owner, Intouch Games, behind the Dr Slot sister sites was mentioned in an article on Gambling Insider, covering how problematic gambling in the UK fell to 0.2% in 2022. The figures came from The Betting and Gaming Council before being circulated by online news sites to spread the news of how the harsher measures from the UK Gambling Commission are working to reduce online casino revenue taken from gamblers battling a gambling addiction. In 2021, the total revenue from gambling addicts was 0.3%; this new drop means that the UK's problematic gambling levels are below international standards – according to the research, at least! The report went on to estimate that over 22.5 million UK adults place at least one wager a month, and last year, gambling contributed £7.1 billion to the UK economy. The UK gambling industry is worth around £4.2 billion in tax and supports over 100,000 jobs.
The Chief Executive of BGC, Michael Dugher, saw these stats as positive progress in safer gambling protocols. In a press release, he compelled the policymakers behind the upcoming new white paper to take an evidence-based approach to their new legislation, which is expected to be much stricter – especially regarding online sportsbooks. Dugher stated that he believes the anti-gambling lobbyists vastly overstate the issue of problem gambling in the UK and predicted that the new BGC figures will be disappointing to those wanting to prohibit online and retail gambling. He argued that the vast majority of UK gamblers bet safely and responsibly, and it is only a minority which suffers the harms of gambling addiction.
: It is unlikely that there will ever come a day when the Egyptian theme doesn't turn heads on online slot casinos. Knowing this, Intouch Gaming cooked up one of their most alluring slots yet for Dr Slot. Queen of the Night is not available to spin on any of the Dr Slot sister sites, instead, it is 100% exclusive to the neon-lit casino, and for a limited time only, there will be Game of the Month perks for playing the opulent game that presents a gilded in gold 5 x 3 reel set. The scarab beetles are the top-paying standard symbols, if you catch five of these nestled together on one of the 20 win lines, you will receive 30x your stake. If that isn't enough to get your spinning finger primed and ready, the mystery prizes may do the trick. Each time you create a combo with the mystery prize symbols, you will be granted a different sum of cash. However, the prize money will correspond with a win from one of the higher end of the pay table.
The wild symbols also play their part in turning non-winning spins into winning ones in the usual way, although, sadly, they do not possess any higher powers in this slot game. As for the free spin session, Intouch Gaming chose to run with their re-play free spins mode. To trigger the game, you will need three, four, or five scatter symbols to receive 5, 7 or 9 free games respectively. Once they are played, you can choose to re-spin them for higher rewards.
: Glitzy Bingo attempted to do what we do best by listing Dr Slot sister sites and similar sites this week. As they metaphorically stepped on our toes, they recommended Mr Spin, PocketWin, Casino 2020, Cashmo and Bonus Boss as the best alternative casino destinations. Although, they failed to allude to why each of the casinos is a good alternative. Instead, Glitzy Bingo decided to just mention the date that each of the sister sites was brought onto the UK casino market. There was no mention of the top games available to play on each of the casinos, nor did they go out of their way to cover the very stark differences between the welcome offers, loyalty perks and regular rewards. When it came to recommending similar sites, Glitzy Bingo went out on a limb and recommended Jackpotjoy and Megaways Casino.
When Good Luck Mate listed the casinos with the best no-deposit welcome offers this week, they covered multiple Dr Slot sister sites, including Bonus Boss, Jammy Monkey, Mr Spin and mFortune. Dr Slot came in 10th place, as the offer is slightly less generous when compared to the other casinos in the Intouch Gaming network. Still, there is up to £5 in bonus cash available to all new members. Any wins that spill into your account will come with 40x wagering requirements, which will need to be met before the cash can be withdrawn from your bankroll. Furthermore, bonus funds come with a seven-day expiry and a maximum withdrawal of £50.
: With no new games or promotions at Dr Slot this week, the only real news, aside from the extensively covered UKGC fine for £6.1m incurred by Intouch Gaming, is the mention of the casino on a variety of different online sources celebrating the best online casino offers. Silent Bet had plenty to say about the casino before it achieved an overall score of 90%. The sign-up bonus and promotions available to regular players pushed the rating up, while the terms and conditions attached to each promotion were a slight hindrance to the rating. When the 'hits' of the casino were listed, the surprise loyalty gifts and competitive wagering requirements were covered. The only item listed under 'misses' was that the bonuses and promotions are only available for players registered in the UK.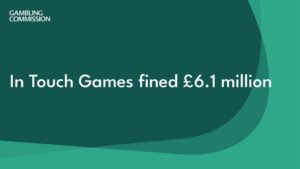 Nostra Bet also rated Dr Slot this week, and it is slightly coincidental that the review platform also gave the casino a 90% rating. In the summary, Nostra Bet described the casino as accessible, especially in terms of how easy it is to claim all of the bonuses and promotions. With some casinos, you will need to jump through countless hoops to qualify for the promotions – and that is just the start. From there, you will need the stamina of an Olympic athlete to get through the wagering requirement hoops. As the welcome offer can leave up to £1k in bonus cash in your bankroll, it was no surprise that ample praise was poured onto the welcome deal.
: This week, Dr Slot took its players back to the innocence and nostalgia of their youth by making the slot, Poppin' Party the Game of the Month. While it would have been a little more impressive if Intouch Games created standard playing symbols which carried a party theme rather than sticking with traditional slot symbols such as fruits, bells and lucky 7s, the balloon-popping bonus feature almost makes up for the fact that it looks like CBeebies developed the visuals. Every time balloon symbols appear in the free spin feature, the secondary bonus feature will trigger and pull brand-new symbols onto the reels to give you the chance to win again. The bonus feature also gives you the best shot at creating standard line wins, which could be worth up to 385x if you play your spins right!
Dr Slot received a review from Slotsia this week, which provides a fairly in-depth run down on how the online casino came to be and who the casino brand operator behind it is. However, it would appear that the reviewer run out of steam there. Aside from pointing out four highlights and one negative aspect, there is very little information which alludes to whether the casino is a good digital destination to head to. The highlights included the availability and the functionality of the native mobile app, the appealing bonus offer designed to get new members through the door, the slot focus and the fast and secure payment methods. As for the negative, Slotsia went down the usual route of bemoaning the lack of depth and range in the game library.
: "Latest Bingo Bonuses" promoted Dr Slot casino under a rather misleading headline declaring that there are six new releases on the site with a £200k minimum payout. What they are trying to allude to is the new games that offer access to the progressive prize pot. In the article itself, LBB introduced its readers to six of the best new additions to the site. It came as no surprise that LBB started with the bingo-themed game Reel Fruity Bingo, which can pay a fixed jackpot of 10,000x. Other recommended games included Cashed Away 2, which is Intouch Games' unique spin on a title inspired by Cast Away. Arkham Fear was also lauded as a must-try slot thanks to its mystery prizes and re-play free spin feature, which always gives you the option to re-spin your free games if you're not happy with your initial winnings.
Dr Slot was the only casino in its sister site family to land itself a spot in the WRTV curation of the best casinos, based on the 'cool' themes, the bonus features and the games. In particular, WRTV loved the Vegas Super Slots game, which looks more like a game of Solitaire when you load up the velvet green reel grid. WRTV also mentioned that the game comes with a 96.61% RTP and mobile-optimised gameplay. As the max bet is capped at the low rate of £5, this is decidedly a game for players who prefer to play with smaller stakes while still enjoying the off-chance of landing a life-changing sum of cash through the progressive jackpot.
: If the adage no news is good news, Dr Slot had a great week this week! Its only mentions included the ones on the spam articles, which seem to be surrounding most UK casinos as of late. If you like your laptop to be virus-free, don't click on any of the sites you don't recognise as reputable casino-focused review and bonus-finding sites! Also, in the absence of fresh games provided by their in-house developer, we've looked into the freshly popular games for your consideration, starting with Will of the Gods, where the almighty Zeus can spring to action on any given non-winning spin and trigger a lightning re-spin. After the lightning bolts illuminate the reels, a fresh set of symbols will appear to give you a second shot at success.
Even if you are not familiar with the film Full Metal Jacket, Full Metal Jackpot by Intouch Games is a battle-ready game you will want to gear up for. Once you've donned your battle gear and delved into the action, it won't be long before you are led into the free spins feature by the hot-headed sergeant, who will bestow you with 5, 10 or 15 free games for three, four or five scatter symbols, respectively. While spinning as a courtesy of Dr Slot, you will notice the wild symbols appear a little taller than usual! They can appear in 1 x 2 form or 1 x 3 length, which allows them to stretch across the entire reel they drop onto.
: The phenomenal new player offer from Dr Slot was promoted by the website Nostra Bet this week. Even though the first deposit offer was advertised with a promotional code, that's not strictly true – anyone can head to the casino and take advantage of the £1,000 in bonus cash and 100 free spins, which follows the no-deposit welcome offer that consists of 20 free games. The refer a friend bonus consisting of a £5 bonus, and a 50% deposit match was also mentioned, along with the turbo tokens and the bonuses that always come into play when a new game is hailed as the Game of the Month.
Dr Slot has launched a new fiery game this week. Fans of forward-thinking bonus features will want to experience the eruptive action of Wild Volcano for themselves, which comes with a progressive feel thanks to the innovative hot lava meter within the free spin feature. Once the main bonus feature has been triggered by the arrival of scatter symbols on reels one, three and five, you will be awarded five free games. As you spin for free as a courtesy of Intouch Games, each hot lava symbol that lands on the reels will fill up the meter that appears at the side of the reels. On free spin number five, the volcano will erupt and place one wild symbol on the reels for every hot lava symbol collected during your first four free games. In the main game, wild symbols can trigger a re-spin game, making Wild Volcano one of the most bonus-jammed games at Dr Slot.
Can Dr Slot Be Trusted?

★★★★★
Dr Slot is a 3 Star trusted casino.
1. UKGC License

Dr Slot is covered by the licence that In Touch Games holds with the UK Gambling Commission (2091)

2. UKGC Fines

In Touch Games was fined £3.4m and issued a warning in March 2021 for several licence condition breaches. A further fine of £6.1m was issued in January 2023 after recurrences of the same issues.

3. Customer Service

The customer support team at Dr Slot can be contacted by live chat or telephone.

4. Trustpilot Score

After more than 300 reviews, Dr Slot has an average rating of 3.6 out of 5. This is above average for a casino.

5. Company Location

In Touch Games Limited is based in Halesowen, England.

6. Visible T&C's

The terms and conditions of bonuses at Dr Slot are clearly visible.

7. Social Media Presence

Dr Slot is active on Facebook but doesn't have accounts elsewhere on social media.

8. Number of Sister Sites

There are eight Dr Slot sister sites on the In Touch Games Limited network.

9. Games portfolio

Dr Slot offers fewer than 75 casino games, which is low. However, all the games are made by the In Touch Games in-house team.

10. Gamstop links

The logos of Gamstop and other responsible gaming organisations appear in the footer of the Dr Slot website.

Overall SCORE >

★★★

★★ – 3/5 Stars
Dr Slot Review 2023
Dr Slot has been around for a while – and so has the casino network company that created it. We'll talk more about In Touch Games Limited later, but the Midlands-based company set up shop in 2001 as a firm that specialised in making jukeboxes and slot machines for pubs and bars. It took them a while to switch their approach and start making online casinos, but the change happened in 2006. After over two decades in the casino industry, they're entitled to think of themselves as experienced, knowledgeable veterans – which is perhaps why this casino is called "Dr Slot" rather than "Mr Slot."
Dr Slot is an unusual site in that it doesn't feature games made by big-name providers. You'd expect a casino with a name like Dr Slot to specialise in the best online slots from around the world, but this one doesn't. What can it offer us instead? Has its early 2022 design overhaul left it in a better or worse position? Let's review the casino and find out.
Dr Slot Website
We wouldn't be surprised to hear that Dr Slot lost players during late 2020 and early 2021. It had an incredibly retro design, reminding many players of the sort of basic website they'd be asked to create for their GCSE or A-Level coursework. The casino had fallen badly behind the times, and nowhere did that show more than in the uninspired style of the site's homepage. It almost didn't matter how good the Dr Slot promotions were or how great its games might have been – with the site looking so ugly, many potential players would have left before giving it a try.
Everything about Dr Slot is now different. It's still not the prettiest casino site we've ever seen, and nor is it ever likely to be, but it at least looks modern. It's obvious to anyone who's played at other In Touch Gaming Limited casinos that the site has been redesigned using the same template that powers Pocket Win, but it's retained its distinctive neon blue and black colour scheme. The addition of a row of rooftops on a banner at the top of the screen gives Dr Slot an almost industrial feel. There's still no sign of Dr Slot – the supposed mascot of the casino – but overall, the redesign has been an improvement. We're especially fond of the ultra-simple user interface, which groups games into "all," "new," and "popular." With fewer than 75 slots and games in total, there's no need to make things complicated by segregating them into multiple categories, so we're pleased that Dr Slot hasn't done so. The banking link at the top of the page will tell players everything they need to know about deposit and withdrawal methods, and promotions can be found right next to the banking link. So far, so good.
Dr Slot Games
We've already said that you won't find many games at Dr Slot. If you're looking for the greatest hits of Microgaming, NetEnt, Eyecon and all the rest, move along – you're not going to find them here. Everything available to players at Dr Slot was made by the creative minds of Slot Factory – which is a division of In Touch Games Limited. That means you're not exactly spoiled for choice, but everything you'll find at Dr Slot is unique. Some of the games don't even appear at the Dr Slot sister sites; they were made specifically for this casino. New games are occasionally added to the Dr Slot collection, but you're likely to find that these are the most popular games should you ever pay a visit. 
Bolts of Zeus: Slots that use the ancient Greek theme always seem to do well. We're not sure why – perhaps most of us were paying more attention in history class than we realise! Bolts of Zeus by Slot Factory isn't an especially memorable Greek-themed slot, but it's popular with the clientele at Dr Slot. The biggest bonus feature inside Bolts of Zeus is free spins, during which Zeus may fire a lightning bolt at your reels to improve the value of your winnings. RTP is 94%, with moderate volatility. 
Game of Crowns: The public's enthusiasm for "Game of Thrones" was already waning by the time 2021 rolled around, but that didn't stop Slot Factory from releasing Game of Crowns in February of that year. In truth, it doesn't have much in common with "Game of Thrones" save for the name. This is a basic, traditional, five-reeled slots game with low volatility and 94% RTP. It won't win any awards for graphics and, if we're being brutally honest, won't win any for thrills either. There are free spins, respins and wild features in this game, but they're all a little tame, and the combination of low volatility and low RTP makes this one to miss. We're not sure why Dr Slot's players are so fond of it. 
Cashed Away: The name of this slot is a play on "Cast Away," which is why Cashed Away has a desert island theme. Unfortunately, it has a lot in common with Game of Crowns in that it combines below-average volatility with a below-average RTP of 94%, which means that winnings are likely to be small and infrequent. If you're playing for fun and you don't mind waiting around, you might get some joy from the "sticky ball" feature that crops up during free spins. Fill your reels with sticky balls (all of which are based on Wilson from "Cast Away") to win a maximum jackpot of x2000 your stake. Cashed Away isn't much to write home about, but who are you going to write to from a desert island anyway? 
There's only one casino game at Dr Slot that doesn't fall under the category of online slots, and that's "Dr Slot Roulette 3D." It doesn't come with a live dealer, but it has excellent graphics and offers a break from the slots if you've had your fill. All in all, though, the games portfolio at Dr Slot is underwhelming. 
Dr Slot Deposit and Withdrawal Methods
If you want to make a deposit to Dr Slot, you can do so using a Visa or Mastercard debit as the default choice. You're welcome to use PayPal if you'd prefer, or you can add your deposit to your mobile phone bill if your provider permits such things. Irritatingly, there's a £3 fee for using the mobile billing feature.
The same methods for deposit are also available for withdrawal, save for the phone bill option. There's no fee for withdrawals, and turnaround times appear to be fairly standard. You're looking at 3-5 days for a debit card withdrawal with faster turnarounds for PayPal so long as your account is fully verified. Same-day transactions might be possible with PayPal but are never guaranteed.
The Verdict
Dr Slot's semi-recent redesign has breathed new life into what was rapidly becoming a very old dog, but it hasn't fixed all of the problems. We commend In Touch Games for insisting on making all of their casino games themselves, but the lack of depth to their portfolio and the glacial speed they release new slots at means the collection of games at Dr Slot is sparse compared to almost every online slots website worthy of its name in the UK. Also, the games are deeply average. The presence of a site-wide progressive jackpot might make up for that if you're a high-roller, but if you're seeking entertainment, there are far better options out there. From the mid-range promotions to the mid-range payment methods and the tepid games, Dr Slot is the most middle-of-the-road casino site you'll ever see – and yet it remains more popular than most of the Dr Slot sister sites.
A Deeper Dive Into Dr Slot
Dr Slot – Big On Facebook
Building up a following on Facebook is something that most casino brands dream of, but very few accomplish. For whatever reason, people seem to be reluctant to follow casino brands on social media no matter how much they enjoy playing their slots and games. Dr Slot has to be congratulated for being the exception to the rule. The casino has more than twenty-five thousand followers, to whom it regularly posts promotions, offers, and the occasional responsible gambling reminder. New posts are added to the page every day, which is probably a factor in the page attracting a following. With that kind of audience, a casino company can attract customers without having to spend big on other forms of promotion.
Unfortunately, the same can't be said of Twitter. Dr Slot used to have an official Twitter page, but it let it lapse at some point in the past twelve months. The handle has now been picked up by someone who uses it to post abusive messages – which might be something that Dr Slot takes a look at if it ever becomes aware.
The Invisible Mascot
The word "doctor" appears more often in the name of casino brands than you'd ordinary suspect it might. It's a word that suggests knowledge, expertise, and professionalism. You see a doctor when something's medically wrong with you, but you might also seek out the knowledge of somebody with a doctorate if you want an expert opinion on something. Using "doctor" in the name of your casino site is a shorthand for saying "this is where the experts are" and "everything here is handled professionally."
We get the impression from the Dr Slot's "about us" information that there's supposed to be a mascot called "Doctor Slot" somewhere on the website. It tells us the tale of the site's launch in 2018. Back then, it carried only eight casino games, all of which were exclusive to the Dr Slot website. Apparently, "the doc" has spent the time since then working in his lab to make new casino games, culminating in "his" work paying off when Dr Slot won the "Best New Slots Site" award at 2019's WhichBingo Awards. The award is definitely something that Dr Slot and its owners InTouch Games should be proud of, but the "doc" is nowhere to be seen. The story is cute, and it would be made cuter by a cartoon mascot, but the only hint of graphical flair here is a watermelon representing the 'o' in "Dr Slot."
Supporting Local Sports
Dr Slot doesn't really "do" sponsorships or commercials, but Intouch Games does. The company's head office is less than half an hour's drive away from The Hawthorns – the home stadium of West Bromwich Albion Football Club. The 2020-2021 season wasn't kind to West Brom, ending with their relegation from the English Premier League. In Touch tried to help them get back on their feet and shoot for promotion back to the big time at the first time of asking by sponsoring their shirts for the 2021-2022 season. Their quest wasn't successful, but that's football.
For better or for worse, football shirt sponsorship has changed in the past ten years. The front of a team's shirt used to be the only place the FA would allow a commercial message to appear. Now, you can also add smaller adverts to the back and even to the sleeves. In Touch opted to sponsor the back of the shirts for the season and hasn't ruled out the idea of renewing the deal for next season.
Investing In People
Everybody loves a happy news story, and at a local level, happy stories are all about businesses investing in their community to provide jobs and support. You're always likely to get favourable coverage from the local press if you're able to do that, and In Touch Games grabbed some in 2018 when it announced the recruitment of one hundred and fifty people over a twelve-month period.
The story of the recruitment drive was picked up by the Express and Star newspaper, which published a retrospective on the company's history while reporting the news. It noted that In Touch has come a long way in a short space of time after opening as a jukebox and slot machine manufacturer back in 2001, and now owns new offices including gym and canteen facilities for its employees. The focus of the article was on In Touch rather than Dr Slot, but Dr Slot casino did at least get a mention as one of the four casino brands the company managed at the time. The paper also claimed that In Touch has more than two million regular players across its casino brands and supports local, national, and international charities. Further information about those charities wasn't provided, but we know that the company gifted £500,000 to the NHS Foundation Trust in Dudley in April 2020 during the height of the pandemic.
Not All Good News
This article is about giving you the full picture about Dr Slot and its owner, and to do that, we have to report bad news as well as good. It's impossible to escape the fact that when you search on the internet for news about Dr Slot, the biggest and most recent significant news story you'll find is about In Touch being fined £3.4m by the Gambling Commission. The fine was handed down to the company in March 2021 after the commission found that In Touch had breached anti-money laundering rules and also failed in its marketing and social responsibility obligations.
For its part, In Touch stated that the failures highlighted by the Gambling Commission were "historic," but they took "full responsibility" for those failures. They also pointed out that the commission's investigation didn't identify any evidence of actual money laundering and noted that considerable improvements had been made since the failures occurred. They promised to continue full co-operation with the authority and take proactive steps to implement each of the instructions and recommendations made to them. That won't change the fact that a fine of this size is a big blow to any casino company's reputation. Dr Slot wasn't mentioned in much of the reporting, which focused on the parent company rather than its brands, but the issue is one that players ought to be aware of before choosing where to spend their money.
What are players saying about Dr Slot?
Here are some recent reviews from players who've played at Dr Slot and wanted to share their experiences. The reviews are real, but we've edited the comments to keep them brief and on topic.
15-May-2023 by Christopher:
Dr Slot is a massive scam. It takes your money, your identification and all of your bank details. Once it's got your info, you won't even get any answerers from them on live chat. – source: TrustPilot
09-May-2023 by Dan:
This is an awful casino. I'm waiting on two withdrawals from Dr Slot. I've been told verification is complete, but it's still been over a week. – source: TrustPilot
05-May-2023 by Parison:
Dr Slot is a scam casino. It never ever pays out. They totally ripped me off. Play here at your own risk. The phone number doesn't even work. – source: TrustPilot
04-May-2023 by Liliana:
I've closed my Dr Slot account, but only because I sometimes get carried away when I'm having fun. Overall, my experience with the casino was really good. – source: TrustPilot
30-Apr-2023 by James:
What's gone wrong with this casino? The games have turned into a shambles. Payouts don't happen any more either; I've been waiting over a week for a £170 withdrawal. – source: TrustPilot

04-Sep-2022 by Connor:
Absolute scammers. Even if you're lucky enough to win anything, you'll never get it out of them. They told me that I'd input my bank details wrong so my withdrawal went to the wrong account. I did no such thing. – source: Trustpilot
04-Sep-2022 by Julie:
After reading all these bad reviews, I thought I'd write one of my own. I love Dr Slot. I've had five or six good wins here and always got my winnings, no problem. – source: Trustpilot
22-Aug-2022 by Jade:
Don't use Dr Slot, it will take your money, but it won't pay out. I got the same message for an entire week, telling me my withdrawal would be processed the next day. They eventually said it was cancelled because I already have an account with them. I'll be claiming my deposits back and deleting my account.– source: Trustpilot
16-Jul-2022 by Kevin:
You have to give tons of verification even for a small withdrawal, and even then, they'll only let you withdraw £200 per day. This is a very badly run casino. – source: Trustpilot
25-Jun-2022 by Richard:
I'm disgusted with Dr Slot, I've been waiting for my winnings from them for two whole years. They've had my ID the whole time, and every time I phone them, there's a different excuse. Don't sign up with them, you'll get the same treatment as I did. – source: Trustpilot

03-Jun-2022 by Daniel:
Don't play here. I won £2000 from them seven months ago and I still haven't received it. – source: Trustpilot
13-May-2022 by Lisa:
I won a nice amount from Dr Slot and verified my ID with them. They confirmed this by text and told me I'd have my money within four days. It didn't happen. I've emailed them and heard nothing back. – source: Trustpilot
08-May-2022 by Peter:
The more I play at casinos managed by In Touch Games, the more I love them. I had a couple of ID issues but they got sorted and since then everything has been perfect. The games are fun and the payouts arrive fast. – source: Trustpilot
06-May-2022 by Alexander:
I'm disgusted with this site. After fifteen deposits I've had no wins and no bonuses, and I see the same patterns every time on the games. I'd be happy if I could stop just one person from signing up with these scammers. – source: Trustpilot
18-Apr-2022 by Jay:
Dr Slot is a scam. They'll take payments without issues but try to withdraw and suddenly there are problems. I've been given a £200 withdrawal limit for no reason. When I requested a withdrawal they told me I'd entered my account details wrong and it wasn't their problem. They offered no proof of this. I've had to take action against them to get my money back. – source: Trustpilot