Galaxy Spins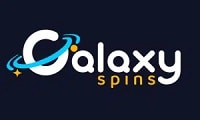 Galaxy Spins sister sites include Love Casino, Golden Genie, Spicy Jackpots, Big Wins, Ocean Breeze Casino and more.
Galaxy Spins (gaalxyspins.com) is operated by Mad Entritanment DS DV, which is based in Curacao.
Sites like Galaxy Spins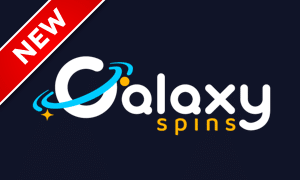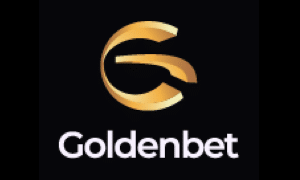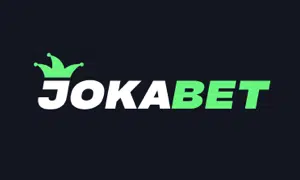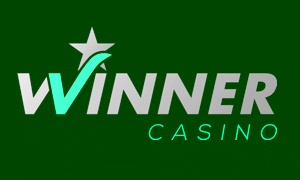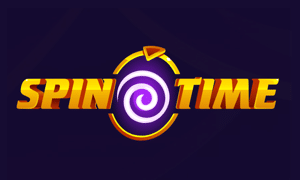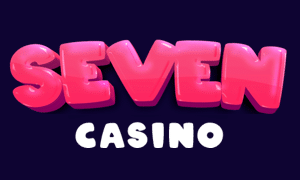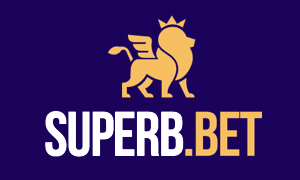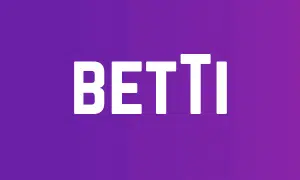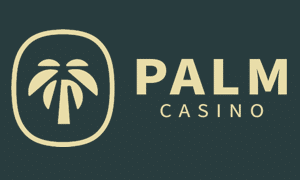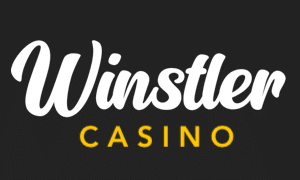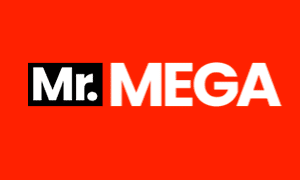 Galaxy Spins Sister Sites
GALAXY SPINS IS NOT COVERED BY A UK GAMBLING COMMISSION LICENCE.
Managed by the intriguingly named Mad Entritanment DS DV, the Galaxy Spins sister sites form a network with roots in Curacao, with connections to another company based in Greece. The somewhat enigmatic nature of Curacao-based casino operators makes it a bit of a task to gather complete and reliable information about them. Therefore, while we strive to offer a comprehensive rundown of the Galaxy Spins sister sites, bear in mind that this list may not be exhaustive, and there could be more sites under their umbrella.
Typically, casinos under the Curacao jurisdiction don't possess a UK Gambling Commission licence. Mad Entritanment certainly doesn't have one. This absence doesn't automatically spell danger, but it's crucial to be aware that playing on these sites comes with risks. In the event of any disputes or issues, players might find themselves with limited protection and recourse, unlike what they would expect from platforms regulated by the UKGC. Bear that in mind as you read on.
Love Casino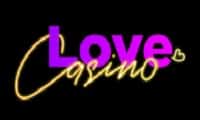 In the world of iGaming, certain themes are more common than others. For instance, while you'll stumble upon a plethora of Irish-themed online casinos on every casino network, finding one like Love Casino, with its unique romantic theme, is a rarity. Visually, Love Casino stands out significantly from its counterparts, capturing your attention with its distinct aesthetic. But there's more to Love Casino than just its eye-catching design. It boasts one of the most generous welcome promotions in the industry, offering a staggering £10,000 in total value. Although the attached wagering requirements might dampen the excitement slightly, they don't entirely diminish the offer's appeal. One notable difference between Love Casino and many other Galaxy Spins sister sites is the absence of a sportsbook. This makes it a haven for slot and live casino fans, but not the ideal destination for sports betting aficionados. For those seeking a rich casino experience outside of sports betting, Love Casino could very well be a top choice.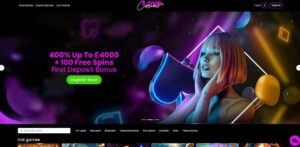 Spicy Jackpots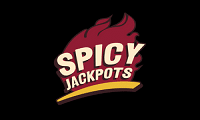 Spicy Jackpots, another proud member of the Mad Entritanment platform, shares certain traits with the Galaxy Spins sister sites but reveals a richer experience than most of them upon closer inspection. Unlike many of this operator's options, Spicy Jackpots places a significant emphasis on its sportsbook, a fact immediately apparent from the homepage's prominent banner featuring England and Arsenal football star Declan Rice. This highlights football betting as a prime attraction. However, as the name ought to tell you, Spicy Jackpots isn't just about sports betting. It also caters extensively to slot game fans, offering a diverse range of slots and other traditional casino games. The homepage even features a dedicated section for upcoming slot tournaments, complete with substantial prize pools, encouraging regular participation. When it comes to variety and depth within the Galaxy Spins sister sites family, Spicy Jackpots might just be leading the pack.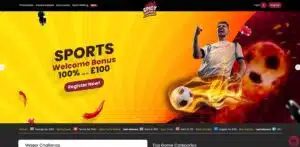 Magic Win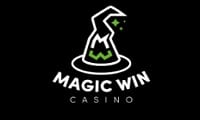 You should be able to guess the theme of Magic Win just by looking at the logo above. Yes, that's a witches hat, and that means Magic Win is an online casino where Halloween isn't just an annual holiday – it's a state of mind, and it's a theme that sticks 24/7 and 365 days per year. You don't come across many casinos with horror or Halloween themes, so like Love Casino, Magic Win is a reminder that the Galaxy Spins sister sites don't stick to what's safe and familiar when it comes to the inspiration behind the casinos. Speaking of familiar, you might find that the games promoted on the homepage of Magic Win look a lot like the games you've already seen at the other Mad Entritanment casinos on this list. That's because all of the Galaxy Spins sister sites come with the same core package of entertainment, which makes the themes of the casinos all the more important – often, they're the only differences between the sites.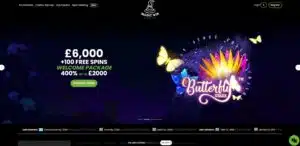 Winner Casino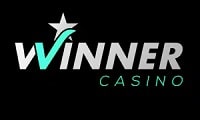 Winner Casino emerges as a distinctive choice among the Galaxy Spins sister sites, marked by its intriguing "1" in the URL, hinting at a rebirth from a previous incarnation. More than one of the casinos on this platform has the same feature, suggesting a shared history of transformation. There's a swirl of speculation around the closure of its predecessor, with whispers hinting at financial troubles and halted payouts to players. Such rumours, if true, cast a veil of scepticism over this new iteration's trustworthiness. Assessing Winner Casino based on its offerings, it doesn't seem to break new ground compared to its peers on the Mad Entritanment platform. It boasts a hefty welcome bonus, a feature it shares with many others in the Galaxy Spins family. The inclusion of a sportsbook is another common thread it shares with the network, not offering a standout feature in this regard. Considering these elements, coupled with the unverified concerns about customer service, it might be wiser to explore other options.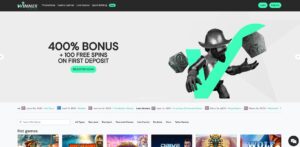 Ocean Breeze Casino
Ocean Breeze Casino, probably the most popular of the Galaxy Spins sister sites, has a design ethos that's unmistakably a signature of the Mad Entritanment network. This uniformity in design, stemming from a shared template, might hint at a lack of innovation, yet it's interesting to note that even many UK Gambling Commission-registered casinos, which also rely on templates, often don't quite reach the visual standards of Mad Entritanment's offerings. However, this design consistency across the network can sometimes lead to a feeling of repetitiveness for users exploring multiple sites. Despite these shared visual traits, each casino, including Ocean Breeze Casino, stands out with its unique array of promotions and bonuses. Ocean Breeze, in particular, makes a bold statement with its chunky welcome bonus, offering up to £6,000, a figure that's likely to draw in those with a penchant for high stakes. While Ocean Breeze Casino may not revolutionise the online casino landscape, its generous promotional offerings are undeniably enticing, making it a noteworthy destination in the world of iGaming.
Golden Lion
Golden Lion, adorned with its charismatic lion mascot, stands as a testament to the enduring appeal of animal-themed gaming sites, though it's not an absolute rule that such mascots guarantee success. This casino distinguishes itself not just with its engaging lion figurehead but also through its visually appealing design and outstanding player rewards. A notable highlight is its 400% matched deposit welcome bonus, a figure that overshadows many offers available at the Galaxy Spins sister sites. But Golden Lion's appeal doesn't stop at its generous welcome package. The addition of a sportsbook marks a significant enhancement, setting it apart within the Galaxy Spins network. While it's typical for these sites to feature an extensive array of around 1,200 slot games and a variety of live casino experiences, the inclusion of a sportsbook often becomes a key differentiation in elevating a casino's status. Here, Golden Lion excels, leveraging this aspect to cement its place as a premier destination within the network, offering a comprehensive and engaging gaming experience.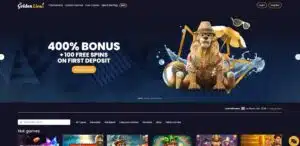 Galaxy Spins Review 2023
Mad Entritanment DS DV is a casino network company that's growing quickly. Ocean Breeze Casino made a splash – pun intended – when it started attracting players in 2022, and the operator has wasted no time in creating more and more casinos using the same winning formula. Galaxy Spins is another fine example, and comes with an entertaining outer space and aliens theme. We established while talking about the Galaxy Spins sister sites that the casinos on this operator's network can sometimes feel a little samey when it comes to their iGaming content, but does Galaxy Spins buck that trend? Find out by reading this review.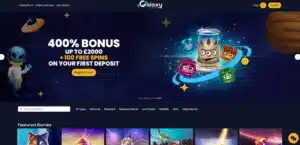 Galaxy Spins Welcome Promotions
Galaxy Spins offers an enticing welcome package for new players, spread across six deposits. The first deposit promises a generous 400% match up to £2000, along with 100 free spins. This high percentage match decreases with subsequent deposits but remains attractive. The second and third deposits each offer a 200% match up to £1000 and £500 respectively, accompanied by 100 free spins for each. The fourth deposit provides a 100% match up to £500 and another 100 free spins. The package becomes more modest with the fifth and sixth deposits, each offering a 50% match up to £500 and 50 free spins.
To qualify for these offers, a minimum deposit of £20 is required, and there's a wagering requirement of 50 times the bonus amount. That's higher than the wagering requirements you'll find attached to the welcome promotions of most of the Galaxy Spins sister sites, unfortunately. The free spins that come with the promotion are assigned to a different slots game each time.
Other Promotions
Galaxy Spins takes a unique approach with its promotional strategy, focusing entirely on its sign-up bonuses and offering little beyond that initial perk. This is somewhat atypical, especially for casinos based in Curacao, which are usually brimming with ongoing promotions. However, Galaxy Spins and its sister sites prefer to tread their own path.
Occasionally, casinos on this platform spice things up with a "wager challenge," where players compete by placing high wagers within a set period, vying for cash rewards in a straightforward spend-to-win scenario. While it's assumed that the same wagering requirements for the welcome bonus apply here, Galaxy Spins maintains a veil of ambiguity on this aspect, leaving players to ponder the specifics. This approach of focusing on initial bonuses and sporadic challenges sets Galaxy Spins apart in a market often saturated with continuous promotional offers.
Pros and Cons of Galaxy Spins
Pros: Galaxy Spins distinguishes itself with an exceptionally generous welcome offer, presenting new players with the opportunity to claim up to £6,000. This staggering sum is a rarity in the online casino world and even overshadows the offerings of its some of its sister sites, known for their substantial sign-up bonuses. Additionally, the casino bolsters its appeal with round-the-clock customer support available via live chat, ensuring assistance is always at hand.
 Cons: The draw of the welcome bonus is somewhat tempered by steep wagering requirements; an x50 rate poses a significant challenge for players hoping to cash out their winnings. Bigger than that, though, the major drawback at Galaxy Spins is its lack of a UK Gambling Commission licence, a critical factor for many players seeking a regulated and secure gaming environment.
Top Games at Galaxy Spins
Galaxy Spins doesn't have a sportsbook attached to it. You might recall us saying in our rundown of the casino's sister sites that the best casinos on this platform tend to have sports betting as an option, but that rule isn't universally true. What it lacks in sports betting, Galaxy Spins makes up for with its slots and live casino options. Of all the many games available at the casino, these are the most popular.
Wolf Gold, the most famous creation of Pragmatic Play, offers an engaging experience with its native American theme and a pack of features that keep players on their toes. With an RTP of 96.01% and medium volatility, it strikes a balance between frequent small wins and the potential for larger payouts. The game unfolds over five reels and twenty-five paylines, where the thrill of the chase is heightened by the possibility of hitting one of three jackpots: Mega, Major, and Mini. The slot's bonus features, including the Scatter symbol and Money Re-spin, add layers of excitement to proceedings. The Scatter symbol, depicted as a reddish rock, not only triggers free spins but also leads to merged reels for increased winning potential. The Money Re-spin feature, activated by landing six money symbols, replaces all symbols with moons, offering three free spins and a shot at the jackpot.
Buffalo King, another Pragmatic Play slot, transports players to a rugged desert landscape teeming with the untamed spirit of wildlife. This high-volatility game offers an RTP of 95.53% and offers a thrilling ride across its six reels and 4,096 ways to win. Bets range from 40p to £60, catering to a variety of players. The game's appeal lies in its free spins feature, where wilds come with multipliers of 2x, 3x, or 5x, potentially stacking up for monumental wins. The Buffalo symbol reigns supreme on the reels, accompanied by other majestic creatures like eagles and cougars. While the base game keeps things simple with regular wilds, the real excitement kicks in during the free spins, where up to 200 spins can be won. The theoretical max win is a staggering 93,750 times your stake, making Buffalo King a thrilling choice for those who relish high stakes and the wild beauty of nature.
The Greek-themed Gates of Olympus makes it a hat trick for Pragmatic Play. This visually stunning game transports players to the peak of Mount Olympus, where Zeus himself aids in your quest for riches. The game stands out with its 'Pay Anywhere' mechanics and a 6×5 grid, where landing eight or more matching symbols anywhere in view can lead to payouts. The RTP varies, with a default of 96.5%, but it can be as low as 95.51% or 94.5%, so it's wise to check before playing. High volatility means wins might not be frequent, but they can be substantial, with a maximum win of 5,000 times your stake. The absence of Wild symbols is compensated by the Tumble feature, where winning symbols are replaced, and the Multiplier symbol, which can boost your wins significantly. The Free Spins feature, triggered by landing four or more Scatter symbols, enhances the gameplay with additional multipliers. With its combination of great graphics, engaging features, and the potential for big wins, Gates of Olympus is a thriller.
Withdrawal Processing & Support
At Galaxy Spins, the options for cashing out your winnings are somewhat limited but efficient. For traditionalists, bank transfers are a solid choice, free of any charges and typically processed within 24 to 48 hours. These transactions accommodate amounts ranging from £100 to £5000. Bitcoin enthusiasts will appreciate the similar processing times and fee structure for digital currency withdrawals, with a slightly higher minimum of £200 and the same £5000 cap. Coinspaid is another alternative, mirroring the bank transfer's efficiency in terms of fees, processing duration, and transaction limits. Additionally, PIX offers a similar experience to a standard bank transfer, maintaining the same conditions as the other available methods. Each option, while limited in variety, ensures a reliable and straightforward withdrawal process for Galaxy Spins players.
Customer Services & Licensing
Galaxy Spins offers its customer support primarily through a round-the-clock live chat service, ensuring assistance is just a few clicks away at any time. For those who don't mind a bit of a wait, there's also the option to reach out via email at [email protected]. The casino's website footer reveals its regulatory credentials, stating it operates under "Master Licenses" from Curacao, with Mad Entritanment DS DV at the helm. However, it's worth noting that Curacao's licensing is often regarded with a degree of scepticism. This stems from a perception that the Curacao regulatory body is somewhat lax in addressing issues with non-compliant operators, casting a shadow of doubt over the legitimacy of its regulatory oversight.
Galaxy Spins – The Verdict
Galaxy Spins makes a solid first impression offering more generosity and a more visually appealing interface compared to many of its counterparts on the same platform. Its welcome bonus is notably large, and although the wagering requirements are somewhat steep, they don't completely diminish the appeal of the offer. However, the absence of a sportsbook section does make it less versatile compared to some sister sites. Despite the positives, the inherent concerns tied to its Curacao-based operations linger. Additionally, the omission of debit card withdrawal options strikes us as peculiar, considering it's a common and convenient method for many players. This aspect, along with the broader regulatory concerns, should give players pause for thought before they spend money.