Quickspinner
Quickspinner sister sites include Mr Mega, Regent Casino, Plaza Royal Casino, Spin Rio, Luckland, Mr Play, Hey Spin, Queen Play, Play Frank, Trada Casino and many more.
Quickspinner (quickspinner.com) is operated by AG Communications Limited of High Street 135, Sliema, SLM 1548, Malta.
Sites like Quickspinner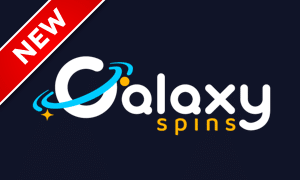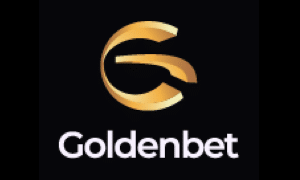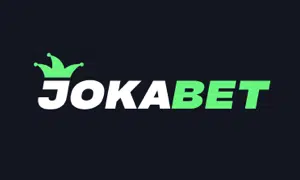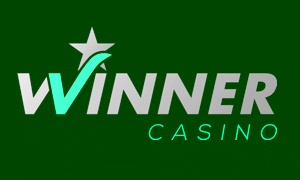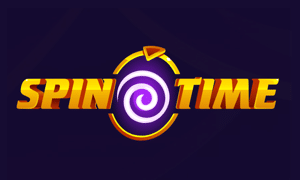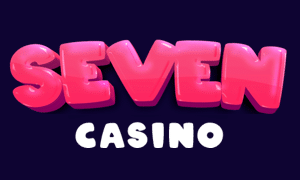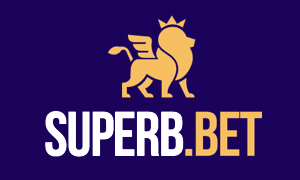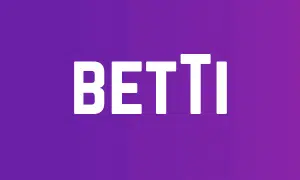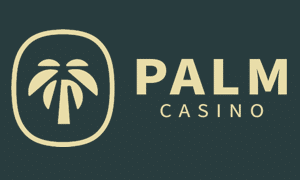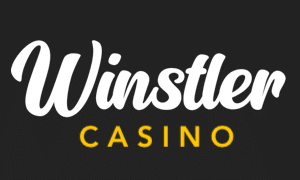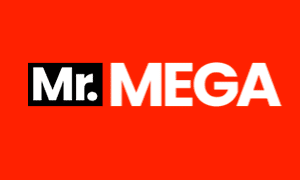 Quickspinner Sister Sites 2023
Quickspinner is on the AG Communications Limited network, which means there are over seventy Quickspinner sister sites to take into account. We'll look at some of the best of them here and give you a full review of the casino, too, but if you want a complete list of Quickspinner sister sites with access to even more reviews, head to our AG Communications Limited page by clicking the highlighted link in the header of this page.
Mr Mega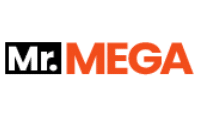 The AG Communications Limited network doesn't really have a flagship casino site, but Mr Mega is a casino that tends to be held in a higher regard than most of the Quickspinner sister sites. It's one of the better-looking casinos on the network and also one of the easiest to navigate. A well-dressed croupier welcomes you to the Mr Mega site on the homepage and makes you aware of the 100% matched deposit welcome offer, which is capped at £50. Mr Mega commits something of a faux pas by not listing the wagering requirements attached to that welcome offer, but we can confirm from checking the full terms and conditions that they're set at x35. That's not too bad when compared to the UK online casino marketplace in general. Mr Mega claims to have around three hundred casino games, but that's obviously a typo in the promotional text on the homepage. The true number is close to three thousand, and there's also a sportsbook.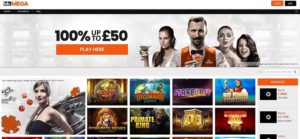 Regent Play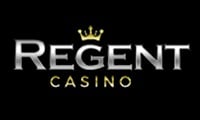 This casino goes by two names; Regent Casino and Regent Play. It seems to be known as Regent Casino abroad, where it operates under an iGaming licence held by Aspire Global, but in the UK domestic market, it's called Regent Play and is covered by AG Communications Limited's UKGC licence, thus qualifying it as a member of the Quickspinner sister sites family. It's one of the most unusual casinos in the family in terms of its theme. Whereas the words "regent" or "regency" refer to members of the royal family, Regent Play is actually named after Regent Street in London. It even has a picture of the street, decked out in Union flags, as a backdrop. New players at Regent Play can help themselves to a £200 matched deposit bonus plus one hundred free spins, although again, the wagering requirement attached to the promotion aren't explicitly stated. You'll find all the same slots and casino games at Regent Play as you would at Mr Mega, but there's no sportsbook at this site. That makes it more similar to Quickspinner.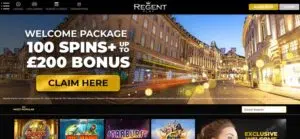 Plaza Royal Casino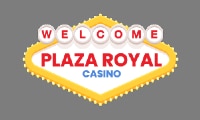 Plaza Royal Casino aims to bring the thrill of playing casino games in Las Vegas to players at home. That's an objective shared by literally hundreds of other online casinos, including more than one member of the Quickspinner sister sites family. Plaza Royal is better-looking than almost all of them, though, with a fantastic fishbowl view of Sin City taken from high in the sky and some inventive use of the world-famous "Welcome to Las Vegas" sign as a logo. Unfortunately, Plaza Royal spoils things a little by being too pushy. The moment you land on the homepage, you'll be greeted by a pop-up asking you to sign up immediately before you've had any chance to look around the casino and see what it has to offer. If you dismiss that pop-up, it's replaced by a second one asking if you're definitely sure you don't want to sign up then and there. At that point, we suspect a lot of visitors will simply go elsewhere rather than persevere with Plaza Royal Casino. That's a shame because Plaza Royal Casino has a lot to offer, including a full fleet of live casino options and a dedicated area full of instant win scratch games.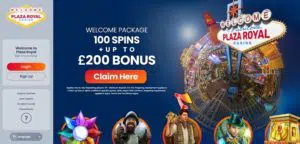 Spin Rio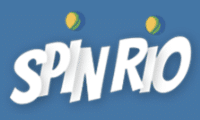 You don't need to be an expert in world geography to understand what the inspiration and setting for Spin Rio are. In both name and graphics, this is an online casino site that's all about Rio de Janeiro, Brazil, one of the biggest party cities in the world. The unique choice of theme means that Spin Rio has graphics unlike any of the other Quickspinner sister sites, with a bespoke theme used in place of the rather generic template that's been used in so many of the casinos on the AG Communications network. Your host at Spin Rio is a toucan with a multicoloured marble in its mouth, which is a strange choice but helps to ensure that a visit to Spin Rio lives long in the memory. If you're a newcomer to Spin Rio, the welcome bonus offer on the table is one hundred free spins paired with a matched deposit bonus of up to £200. That offer seems to be fairly standard across most of the upper-tier Quickspinner sister sites. So too is the casino's strange reluctance to list the wagering requirements of its promotions in plain sight, even those the terms aren't unreasonable.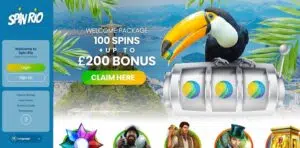 LuckLand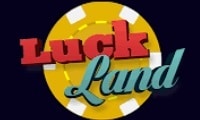 This casino is LuckLand by name, but is it also LuckLand by nature? Well, that rather depends on whether lady luck is on your side when you visit this AG Communications casino. You'll have as good a chance at winning here as you would anywhere else. What you won't find at LuckLand, however, is a good-looking casino site. We've mentioned the fact that a decent number of the Quickspinner sister sites were made using a design template, and this is one of them. The problem with the template is that it's a little dated and clunky and makes the casinos that use it appear to have less great iGaming content than they actually do. LuckLand is the perfect example of that. The casino offers thousands of slots, table games, jackpot slots, a live casino and a fully functional sportsbook, but finding your way around and through all of those options is easier said than done. We can't even say for sure exactly how many games LuckLand offers. The promotional text at the bottom of the homepage suggests the total number is somewhere around eight hundred, but we suspect the page hasn't been updated for a while, and the true number is quite considerably higher.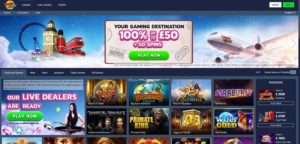 HeySpin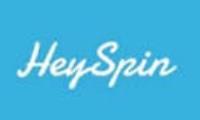 Speaking of Quickspinner sister sites built using a generic design template, here's HeySpin. We've chosen AG Communications Limited casinos to feature in this list not because we necessarily think that they're the ten best casinos the network company has to offer but because they're the most popular. Sites like HeySpin, Luckland, and Hopa (we'll get to that one in a moment) manage to attract players in droves despite being dated, basic-looking casinos. HeySpin is even more basic than LuckLand. It uses plain black as a background colour rather than blue and has fewer options to choose from. The sports betting and scratch card sections of the LuckLand template have been removed in the process of building HeySpin, leaving it with just the standard casino and live casino options. Even the welcome promotion is weak, with a cap of £25 as a matched deposit and twenty-five free spins. If we can say something in HeySpin's favour, at least it remembers to list the wagering requirement attached to the welcome promotion. As you're no doubt accustomed to hearing by now, the wagering requirement attached to bonus funds at this casino is x35.
Hopa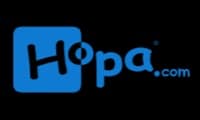 We said we'd get to Hopa in a moment, and here we are. If you were logged into the HeySpin website and then went straight to Hopa from there, you'd be forgiven for refreshing the page a couple of times under the mistaken impression that you hadn't moved. That's how similar Hopa and HeySpin look, which further underlines how similar the template-based Quickspinner sister sites look. Don't make the mistake of thinking that Hopa is identical to HeySpin, though, because there are important differences. In the eyes of most players, Hopa is considered the better casino. The range of online slots on offer is about the same, but Hopa is a casino that goes broader and deeper. There's more range at Hopa, with the inclusion of a sportsbook and several more promotions. Speaking of promotions, the welcome bonus at Hopa is (at the time of writing, at least) worth up to £500 as a matched deposit compared to the measly £25 on offer at HeySpin. That's why it always pays to put in a little time researching the Quickspinner sister sites; if you're going to spend money, you ought to ensure you're getting the best possible return on it.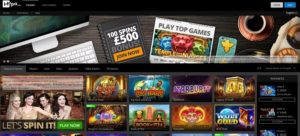 Queen Play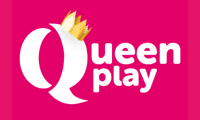 QueenPlay is one of only a handful of Quickspinner sister sites aimed specifically at female players. There's a hint of a royal theme at the casino site, with the site promising that it gives "a royal welcome" to "women first and foremost." The wording implies that men aren't discouraged from playing at the casino, but they shouldn't expect to be specifically catered for. The theme and aesthetic of QueenPlay doesn't quite match the tone established by the name, though. Rather than being greeted by a crown-wearing monarch on the homepage of the site, we're instead greeted by a woman wearing a purple wig and offering us a wink and a cheeky smile. If she's a queen, she must be the queen of a very modern and unconventional monarchy. QueenPlay comes with the standard AG Communications welcome offer of £200 in bonus funds plus one hundred free spins and has dedicated sections for regular casino games, live casino games and instant win scratchcards. The game shows in the live casino section of the QueenPlay site get a particular spotlight, with the casino keen to emphasise that they're a great place to socialise as well as play.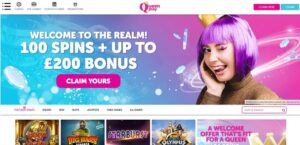 Karamba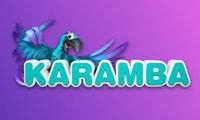 The mascot of Karamba Casino is a parrot, which is an appropriate enough choice, as the (approximate) meaning of Karamba is "a squawk of surprise or dismay." You might be familiar with it from "The Simpsons," where Bart Simpson often says "Ay caramba" when things go wrong. The intentional misspelling of the phrase appears to be a design choice by whoever put Karamba together. Karamba makes a big deal out of showing off its welcome promotion, loading it as a pop-up in the middle of the homepage on your first visit to the site rather than allowing a splash banner to do the talking. We're not sure why the casino chooses to showcase the promotion in this manner as it's only worth up to £50 in matched deposit bonus funds, and so it isn't something worth writing home about. The slightly unusual design of Karamba makes it a little hard to find your way around – in fact, this is a rare case where we think that the design template we've seen at some of the other Quickspinner sister sites would have been a better choice. Look at the very top of the screen, though, and you'll see that Karamba offers casino games, live casino games and sports betting. That makes it one of the better-equipped AG Communications casinos overall.
Barbados Casino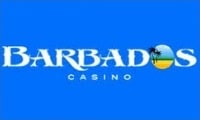 Giving an iGaming site a name like "Barbados Casino" is an invitation to go wild with a theme. The minimal we'd expect from a casino with a name like this is a bright and breezy theme with plenty of beachfront graphics and palm trees everywhere. We get a pinch of that from the splash graphic on the Barbados Casino homepage, but it's like peering at Barbados through a letterbox. Sadly, this is just another black-and-white basic member of the Quickspinner sister sites family created using a generic template, and there isn't much more to be said about it. If you like the style of HeySpin, you'll find plenty more of what you like at Barbados Casino. HeySpin is the best option of the Quickspinner sister sites to compare Barbados Casino to, as they both have limited gaming options with no sports betting or scratchcards. Barbados Casino, however, might have the weakest welcome offer on the entire AG Communications Limited casino network. You won't get any matched deposit bonus funds at all when you sign up with this case – just one hundred free spins on NetEnt's Starburst slot. If you win anything from those spins, you face an x35 wagering requirement on the value of the wins before you're able to make a withdrawal.
Can Quickspinner Be Trusted?

★★★★★
Quickspinner is a 3 Star trusted casino.
1. UKGC License

Quickspinner is covered by UK Gambling Commission licence 39483, held by AG Communications Limited.

2. UKGC Fines

AG Communications Limited has a clean record with the UK Gambling Commission.

3. Customer Service

Live chat support is available 8am to midnight every day, with email support outside those hours. Quickspinner does not offer telephone support.

4. Trustpilot Score

N/A – Quickspinner has never been reviewed on Trustpilot.

5. Company Location

AG Communications Limited is based in Malta. but is considered trusted because of its UKGC licence.

6. Visible T&C's

Quickspinner lists terms and conditions next to promotions where appropriate.

7. Social Media Presence

We can't find any Quickspinner social media accounts.

8. Number of Sister Sites

AG Communications Limited operates more than sixty Quickspinner sister sites.

9. Games portfolio

Between the regular casino and live casino sections, Quickspinner offers around 2500 casino games.

10. Gamstop links

GamStop's link and logo appears under the "Play Responsibly" header towards the bottom of the Quickspinner homepage.

Overall SCORE >

★★★

★★ – 3/5 Stars
Quickspinner Review
Quickspinner is one of the cleanest, most modern-looking casinos on the entire AG Communications Limited casino network. It does away with the basic template that we've seen at so many of these sites and instead introduces a sharp-looking blue-and-yellow minimalist look. The condensed approach of Quickspinner, which sees as much information packed into as few individual pages as possible, lets us know from the moment we land on the homepage for the first time that there are 2500 casino games here. Are they good games, and is Quickspinner worth your time? We're about to tell you.
Quickspinner Welcome Offer
You can claim up to £200 in bonus funds at Quickspinner, and you can also get one hundred free spins on Starburst to go with your money – but you have to spend quite a lot to get the full value of the bonus. The £200 in bonus funds is a capped first deposit match at 100%, but to get all the spins, new players have to deposit at least £10 as a first deposit, then a further £20 each time on their second and third deposits. Free spins expire after just 24 hours if they're not used, and the bonus funds plus all free spins winnings are tied up to an x35 wagering requirement.
Ongoing Promotions
The overall picture with ongoing promotions at Quickspinner is a little confusing. On the one hand, the casino promotes that it has a "quick, no-nonsense welcome bonus" because it knows that players don't have time for "convoluted, complicated offers." That makes it sound like there are no other promotions at Quickspinner save for the welcome promotion and that the Quickspinner team believes this is a good thing. However, one of the questions in the casino's FAQ is, "What are Reward Points," which are then explained as points awarded to loyal players as they play. These points can be redeemed for bonus money once a sufficient number of them have been accumulated. No further information about this promotion appears anywhere else at Quickspinner, so we're not sure whether this question and answer have been included by accident after being copied and pasted from another one of the Quickspinner sister sites.
Quickspinner Pros and Cons
Pros:
The casino's welcome promotion comes with fair terms and conditions and a substantial reward so long as you have the bankroll to take full advantage of it. 
Quickspinner is a well-stocked casino with well over 2500 games available. Nobody who plays here will get bored quickly. 
Cons:
There's confusion about whether Quickspinner offers any promotions beyond the initial welcome offer or not. 
Live chat customer support isn't available on a round-the-clock basis, and there's no telephone support option. 
Featured Slots and Casino Games
Quickspinner is a relatively trimmed-down casino website. It doesn't have a sports book nor any iGaming menu options at all, save for its traditional casino and live casino sections. Traditional casino games get more feature space than live casino games, and of those traditional casino games, online slots are featured the most prominently of all. Here are the top three online slots at QuickSpinner as of the time of writing. 
Big Bass Bonanza: Reel Kingdom's genre-defining fishing-themed slots game is a modern-day classic. It's achieved that status despite being released comparatively recently in late 2020. There are already several sequels to Big Bass Bonanza and more than a few clones on the market, too, which tells you how influential the slot has been. There's more to the game than just catching fish every time a fisherman symbol turns up, though – and we're not just talking about the progressive multiplier in the free spins feature. Big Bass Bonanza has above-average volatility, 95.67% RTP, and hidden depths. 
9 Masks of Fire: Just as Big Bass Bonanza sparked a new enthusiasm for fishing-themed online slots, 9 Masks of Fire by Gameburger Studios sparked a new enthusiasm for slots where scatter symbols are tied to big jackpots. In fact, so many clones and copies of this game have been created that Gameburger even reskinned it themselves and re-released it as the Irish-themed 9 Pots of Gold. Free spins can be retriggered infinitely and come with x2 or x3 multipliers, but the real top prize in this game is the x2000 jackpot for landing all nine "mask" scatter symbols. RTP is 96.24%, with average volatility. 
Starburst: This NetEnt classic is regarded by many, with good reason, to be the greatest online slots game of all time. It's still the most popular slot in the UK today, even though it will turn ten years old in November 2023. It's hard to say what's made Starburst so successful. Perhaps it's the hypnotic qualities of its outer space theme and soundtrack. Perhaps it's the simple pleasure of the ten paylines that pay out in both directions. More likely, it's the expanding wild symbol that turns wild each time it lands. The feature has gone on to become known as "the Starburst mechanic." RTP is in this crowd pleaser is 96.09%, with low volatility that ought to make bankroll management a little easier. 
Deposit and Withdrawal Methods
Quickspinner is pretty easy to work with, no matter which payment or withdrawal method you prefer to use. The logos in the middle of the homepage make it very clear what Quickspinner accepts (or doesn't accept), but all major payment methods are valid here. Instant withdrawals are possible but can never be guaranteed. If you make withdrawals using your debit card, you might be waiting up to six days. That drops to four days for "instant banking methods" like Trustly, Rapid Transfer, ecoPayz and AstroPay, or just two days for e-wallets like Skrill, PayPal, Neteller and MuchBetter. Wire transfer or Interac is also accepted, but there's zero chance of instant withdrawals that way, with a two-to-six-day turnaround.
Customer Services and Licensing
Live chat assistance is available at Quickspinner from eight in the morning until midnight. Email support is available throughout and also outside those times. It would be great if the casino also offered telephone support, but sadly that isn't the case. Quickspinner's licences are held via AG Communications Limited and Aspire Global with the UK Gambling Commission and the Malta Gaming Authority, respectively.
Quickspinner – The Verdict
Quickspinner is a solidly made, perfectly functional online casino. The problem with that is almost all the Quickspinner sister sites are also solidly made, perfectly functional online casinos. Quickspinner looks better than most of them but doesn't actually do anything that its siblings don't. That being said, if you like the way AG Communications Limited puts casino sites together, this is another one you're likely to enjoy.