BetVictor Casinos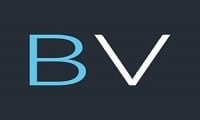 BetVictor Casinos, also known as BV Gaming Limited, operates five casino sites. The BetVictor sister sites are Bet Victor, BetVictor Casino, BetVictor Bingo, Heart Bingo and Parimatch.
BV Gaming Limited is based at BetVictor Suite 2.01, World Trade Centre, Bayside Road, Gibraltar, GX11 1AA, Gibraltar.
BetVictor Casino Sister Sites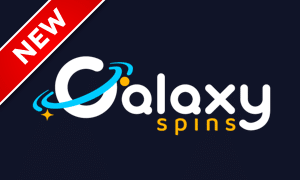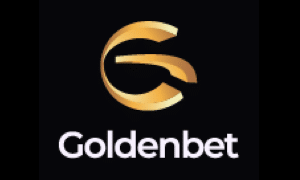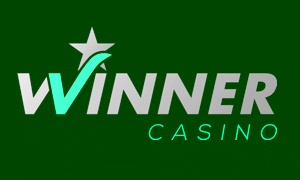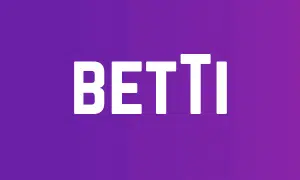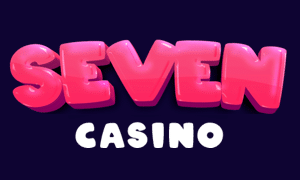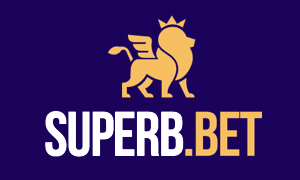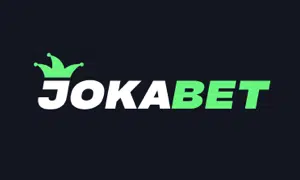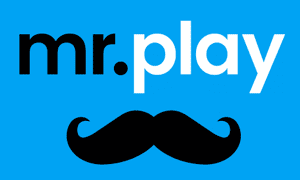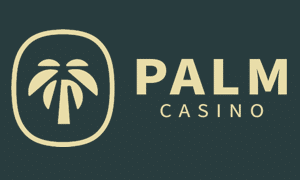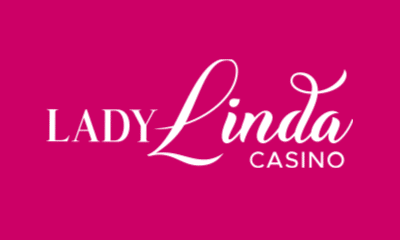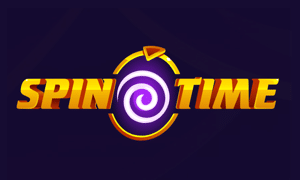 All BetVictor Casino Sites 2023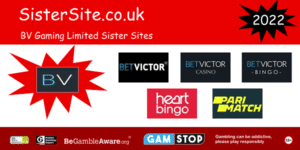 Bet Victor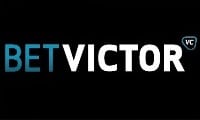 If you enjoy betting on sports, you almost certainly don't need us to tell you who or what BetVictor is. This is one of the largest and most well-established sports betting companies in the UK. The company has a history that stretches back to the 1940s, so the age of internet betting was still a distant dream when the first-ever Bet Victor store opened its doors for the first time. We'll be talking more about that later on. These days Bet Victor is just one of many popular branded casino and sports betting sites operated by BV Gaming Limited, but the company will always be better-known as BetVictor, BetVictor Limited or BetVictor Casinos to some players. It's arguably a bigger deal in the 2020s than it ever has been before, as evidenced by the fact that former West Ham and Tottenham Hotspur manager Harry Redknapp and ex Liverpool and England striker Michael Owen are among the site's current brand ambassadors.
Like many traditional sports betting websites, Bet Victor focuses on horse racing. The latest odds on the next races will be the first thing you see every time you log onto the Bet Victor homepage, which, if we're being picky, is a little behind the times. The narrow width of the site is a hangover from the web design trends of a decade ago, and the muted blue colour scheme leaves the whole site feeling a little cold. That doesn't do anything to dampen the enthusiasm of the thousands of people who visit the site to place their bets every day. Pre-match and in-play betting are both available, as is the popular BetVictor "pick six" game. Anyone who bets regularly at BetVictor can progress their way through the various ranks of the BV Loyalty club, which pays out weekly and monthly rewards. Having an extensive range of sports betting options is the minimum that any player would expect of a site with BetVictor's reputation, and they won't be disappointed here. Even road cycling and netball can be found under the A-Z list of betting options at BetVictor, so if there's a fixture of any kind happening in a professional division somewhere, you ought to be able to place a wager on it here.
BetVictor Casino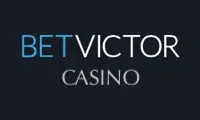 One of the biggest trends we've seen during the past ten years in the iGaming industry is that as sports betting companies expand online, they add new facets to their portfolio. Almost every betting company that started life as "just" a sports betting company has branched out into other areas, and BV Gaming Limited is no exception. That's why the casino network company has added a couple of minisites to the existing BetVictor sports betting sites. They're technically BetVictor sister sites, but they're different from your average casino sister site because they share web space with their bigger sibling. The first and most notable of those minisites is BetVictor Casino, which is becoming increasingly popular with players who visit the site.
BetVictor Casino isn't just an attempt by BetVictor to tick a few boxes by adding an online slots game or two to its website. This is a fully functional modern casino site, divided into an online slots section and a live casino section with real dealers and exclusive games. Most of the biggest and best online slots in the UK are available at BetVictor Casino, although the company doesn't work with every provider out there. The most important of the providers that it does work with is Pragmatic Play, which has provided its in-demand collection of Drops and Wins games to the site. If your idea of fun is finding casino games that aren't available elsewhere, you'll find yourself well served at BetVictor Casino, where there's a BetVictor branded Megaways slot and also a series of sports-themed slots and attractions. The "Classic Games" section of the site will lead you to big hitters like Rainbow Riches, and the "BV Picks" section showcases a few slots that you might not have come across elsewhere. If you just want to play classics like Bonanza and Starburst, you have that option, but the BetVictor Casino collection is broader and deeper than that and invites you to explore it at your leisure. Take note that the BetVictor Casino minisite comes with promotions that aren't available from the BetVictor homepage, so cast your eyes over them before you lay any money down. There might be something there to give your bets an edge.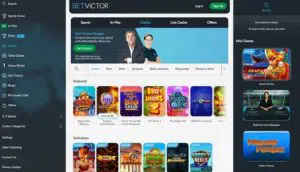 BetVictor Bingo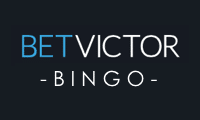 It might come as a surprise to some players to hear that BetVictor has ventured into the incredibly crowded online bingo market, but here's BetVictor Bingo as proof that the move has happened. The fact that this minisite exists is all the more surprising considering that BV Gaming Limited went to great trouble to acquire the enormously popular Heart Bingo brand, but perhaps its reasoning is that not everybody can be persuaded to step away from the BetVictor website to go and find Heart Bingo. Some players know and trust the BetVictor brand so much that they'll only play the games that they'll find attached to its primary website, and that's where BetVictor Bingo comes in. It's the smallest of the BetVictor minisites, but that doesn't mean that it's missing anything in terms of features or attractions.
Like BetVictor Casino, BetVictor Bingo has promotions and features that are entirely its own. There are a few online slots attached to the minisite for reasons we can't quite fathom, but there are also Slingo games here for players who prefer that increasingly popular blend of online slots and bingo to the traditional format of the game. Rather than overloading players with multiple options, BetVictor Bingo offers just eight bingo rooms. One of them, the appropriately-named Super Saturday, is only open for one day of the week (we bet you can't guess which one), so that leaves seven. Between those seven, you'll find that most bingo options are covered, from traditional 90-ball bingo to the faster-paced 30-ball bingo. You'll find that, unsurprisingly, in the "Speedy Bingo" room. There's nowhere near as much bingo action at BetVictor Bingo as there is at Heart Bingo, but that's not really the point of the site. BetVictor Bingo primarily exists to entertain people who've come to BetVictor to place sports bets and then decided to stick around and try something else while they're waiting for results to come in. It serves that purpose perfectly well.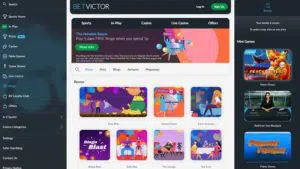 Heart Bingo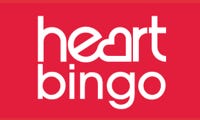 It's a surprise to see Heart Bingo on the BV Gaming Limited network because it's the type of site that you wouldn't associate the BetVictor casino brand with. Everybody knows BetVictor as a sports betting company. It's added BetVictor Bingo in recent years, but it's retained the BetVictor branding when promoting it. Heart Bingo existed long before BetVictor got its hands on it and was already a success. If BetVictor or the BV Gaming Limited group decides to acquire Heart Bingo, it could presumably decide to start acquiring almost any other site in the years to come. There's a catch here, though, because Heart Bingo isn't entirely BetVictor's property. The company runs it on a white-label basis. BetVictor provides the software and the platform, but the ultimate responsibility of operating Heart Bingo belongs to a third part – probably one associated with the radio station that gave the bingo site its name.
Heart Bingo is one of the most popular bingo sites in the UK, but it's had a troubled few years. It was once an ElectraWorks brand, but ElectraWorks no longer exists. From there, it found its way to Gamesys Operations and appeared to be perfectly at home among the casino network company's numerous other brands, but Gamesys decided to part ways with it. BetVictor was a long way down the list of companies we expected to see pick Heart Bingo up, and yet that's what they did. The site got a full relaunch as part of the move and is now a sleek, modern, attractive-looking website. In fact, it's more attractive than any of the branded BetVictor sites. Perhaps the company should consider hiring whoever was responsible for the redesign and asking them to give the company's core brands the same level of attention. On television, Heart Bingo is promoted by pop star turned television presenter Olly Murs. It's a brand with a big profile, and it will hopefully find some stability in its new digital home after spending the past couple of years bouncing around from one casino network company to another. The sign-up offer at Heart Bingo is usually worth a look for fans of the game, as although it changes from time to time, it usually involves a decent amount of free bingo tickets without requiring new players to make a deposit.
PariMatch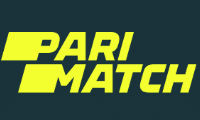 PariMatch is best described as an international sports betting company. It's been around since 1994, so it was founded just before the internet got into full swing. The company was based in Cyprus, but it hit the ground running and has since spread out across Europe and even further afield. The UK version of the PariMatch website, however, operates on the BV Gaming Limited platform. Much like Heart Bingo, it seems like a strange fit for BetVictor. The company already has a popular sports betting website, and sports betting is among the most competitive of all the fields of online gaming and betting. Handing a software platform to a rival brand and allowing them to build on it could be seen as putting yourself at a disadvantage, but BetVictor either doesn't see PariMatch as a threat or is confident enough in its own product not to see that as a concern.
You'll notice that there are strong similarities in the layouts of PariMatch and BetVictor, which is a consequence of both websites using the same template. The similarities would be a lot more obvious were it not for the distinctive PariMatch yellow-and-black colour branding, which gives the site a sharper and more vibrant look than BetVictor. It might be better looking, but it's not a more powerful site. PariMatch, like BetVictor, had ventured into offering online slots and table games, but its casino section isn't as well-tooled as BetVictor's. Its sports betting options aren't as extensive either, so the only reason a player might prefer to come to PariMatch over BetVictor is if PariMatch is offering better odds on a specific event or fixture. There's no way of knowing that without comparing the odds side by side, so make sure you do that if you're planning to make a bet and you want to be sure you're getting the best possible return. The promotions at PariMatch are different to those at BetVictor, too, so that's also worth a double-check before you decide which of these BV Gaming Limited sports betting brands is more worthy of your hard-earned money.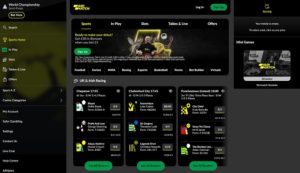 About BetVictor
The History of BV Gaming Limited
You can trace the history of BetVictor or BV Gaming Limited all the way back to 1931, which is when William Chandler started taking bets on greyhound racing. The bookmaking business went hand in hand with his acquisition of Walthamstow Stadium – an old dog racing track in London – which he bought that same year. William Chandler nurtured the company in its formative years but never expanded far beyond his stadium or his chosen sport, but that changed after he passed away in 1946. Assuming the Wikipedia version of events is correct, his business interests were divided between his sons after his death. Charles Chandler and Percy Chandler assumed ownership of Walthamstow Stadium, but control of the bookmaking side of the business went to Jack and Victor Chandler Sr. It was under the stewardship of Victor Chandler Sr. that the BetVictor we know today began to take shape, starting with his decision to name the business after himself.
Victor Chandler Sr eventually assumed full control of BetVictor from his brother but passed away suddenly in 1974. That's when his son Victor Chandler Jr got involved with the company. Prior to that point, Victor Jr had been working in Spain in the hotel and leisure industry. While that doesn't sound like the ideal background for someone tasked with running a large-scale gambling and betting company, Victor Jr turned out to be a pioneer and a visionary. He changed the shape of the gaming industry forever when he moved BetVictor offshore to Gibraltar in 1998, thus avoiding UK tax. Almost every major casino network company is based abroad these days, but BetVictor was the first company to make the move. Where they led, everybody else followed. He was also one of the first industry leaders to notice the potential of the internet when it came to gambling. We mentioned above that the current BetVictor website looks a little dated, but perhaps we can forgive it for that, given that it was one of the first British bookmakers to go online.
The company has been through a few name changes since then. While "BetVictor" has always been the customer-facing name, the title of the company behind the brand has been switched up and swapped around multiple times. It became "VC Bet" in 2004, then simply "Victor Chandler" in 2008 before reverting to BetVictor in 2012. Victor Chandler Jr decided the time was right to step down from the company in 2014m at which point the company's majority shareholder Michael Tabor assumed control. Today, BetVictor turns over more than £1bn each year and serves an alleged 500,000 customers across 160 different gaming territories. What started as a humble greyhound racing bookmaker is now a global titan.
BetVictor and BVentures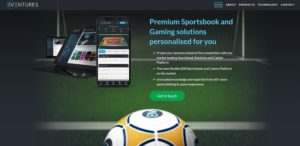 BetVictor doesn't have a corporate website per se, but it does have a website for anybody who might be interested in becoming a new BV Gaming Limited white-label partner. The site is called BVentures, and specifically targets anyone who wants to open a new sports betting site. BVentures promises that its iGaming solutions are tailored and personalised for whoever wants to buy them and also claims to offer the most flexible casino and sportsbook platform available in the marketplace today. The company points to its sixty-plus years of involvement and experience in the betting industry as a reason that it can be trusted. Given what we've just said about how successful the company has been and how often they've led the way within the industry, it's hard to disagree with that sentiment.
Bringing in new white-label partners is obviously beneficial to BetVictor as it means more money for the company, but the company's website is keen to stress that coming aboard as a white-label partner doesn't mean being owned or controlled by the BetVictor casinos group. Potential partners are assured that they'll be in total control of their enterprise at all times but can lean on BetVictor's resources as much as they want for support. The company can handle all operational and regulatory matters, including providing licencing cover. BetVictor has licences in the UK and Gibraltar (we'll talk more about its UK Gambling Commission licence in a moment), and any white-label partner of BV Gaming Limited is automatically covered by those licences. To cut a long story short, BVentures believes that it's capable of catering for any scenario.
Partners are welcome to pick and choose from the BetVictor casino proposition, but they have access to a sportsbook that covers more than a quarter of a million in-play events every year with over thirty sports covered as pre-events, plus live streaming of sporting fixtures where permitted. On the BetVictor casino side of things, the entire gaming portfolio extends to over 1500 games drawn from eighty different providers. It's an impressively large portfolio – but we wouldn't expect anything less from a company the size of BV Gaming Limited.
BV Gaming Limited 2022 Regulatory Action
February 2022 saw BV Gaming Limited receive a penalty of £2m from the UK Gambling Commission after being found guilty of multiple failures regarding fairness to players, social responsibility, and anti-money laundering processes. It wasn't the greatest way for BetVictor's parent company to start the year.
Rather than being recorded as a formal fine, the figure of £2m has been agreed upon as a settlement between BV Gaming Limited and the UK Gambling Commission. The proceeds of the settlement will be paid to the National Strategy to Reduce Gambling Harms, which is a charitable organisation. The money is broken down into £1.728m, which has been paid in lieu of a formal fine, a divestment of £352,000, which the company was found to have gained through breaching its licencing conditions, and £11,000 to cover the costs of the investigation.
Details of the specific breaches weren't outlined in the public statement issued by the Gambling Commission, but they included failures to comply with marketing requirements, failing to interact with customers in a way that minimises risk to the customer, and failing to take action to prevent money laundering from occurring. The Gambling Commission noted that BV Gaming Limited had been cooperative throughout the investigation process, and so it's hoped that the necessary lessons from this action have already been learned.
What are players saying about BetVictor casino sites?
The following reviews come from players who have recently played at BV Gaming Limited betting and casino sites and wanted to share their experiences with other players. They're real reviews, but we've edited some of the comments for clarity and brevity.
24-Apr-2022 BetVictor review by Dalian:
I've always had good winnings from BetVictor and I find that their standard of customer care is also good. I think all the bad reviews on here are from people who are unhappy because they've lost. That's the chance you take. This is definitely one of the best betting sites I've used. – source: Trustpilot
20-Apr-2022 BetVictor review by Rez:
I used to enjoy playing at BetVictor a lot. I've been a regular customer for about three years. However, now I'm banned for five years because I asked how self-exclusion works purely out of curiosity. I didn't want to self-exclude and I told them three times I didn't want to be excluded, but they did it anyway. Dreadful customer service. – source: Trustpilot
20-Apr-2022 BetVictor review by Collette:
They're only interested in you if you have a lot of money to spend. They've asked me for a bank statement as proof of income and then they wanted proof of savings as well. I was annoyed with that so I asked them to delete my account but they told me they store my information for five years, which I'm not happy about either. – source: Trustpilot
15-Apr-2022 BetVictor review by Lexie:
BetVictor is the best online bookmaker to play with if you play with small stakes. They cover a lot of sports markets and offer some creative bets. I find their service to be very efficient. – source: Trustpilot
11-Apr-2022 BetVictor Casino review by Johnny:
I played through 125 spins in four minutes and the biggest win I got out of any of them was twelve pence. The slots are clearly controlled and they're thieving your money. – source: Trustpilot
10-Apr-2022 BetVictor review by Carol:
BetVictor is the best gaming site I've ever played on. They're really fair and when you ask for withdrawals you get them instantly. When I've played at other sites they've left me waiting for days on end but that doesn't happen here. – source: Trustpilot
28-Apr-2022 Heart Bingo review by Neil:
Heart Bingo is fabulous. I joined today and deposited £10 but didn't seem to get the bonus they promised me, but when I spoke to Christie in live chat he sorted that out immediately. I can't fault that kind of service. – source: Trustpilot
18-Apr-2022 Heart Bingo review by Danny:
I made a mistake when I joined because I didn't realise that PayPal deposits weren't eligible for the welcome offer, but when I spoke to Sue and Julia in customer support they added the bonus for me manually. I thought that was really great, most sites would never do that for you. – source: Trustpilot
19-Apr-2022 PariMatch review by Adrian:
I joined PariMatch because the site was recommended to me by a friend, who said they have good welcome offers. Now I'm wondering if my friend was talking about a different site, because when I opened my account and placed my qualifying bet I got no bonus at all and I've had no response to my emails querying this. – source: Trustpilot
09-Apr-2022 PariMatch review by Megan:
This is an awful bookmakers. If you win anything they'll lie to you, close your account and keep your money. When you complain about it they'll tell you that they're not required to correspond with you any further. I've had to report them to the Gambling Commission because they've stolen from me. – source: Trustpilot
Full list of BetVictor Casinos 2023
This is a complete list of all casino and betting sites currently operated by BV Gaming Limited.
Bet Victor (betvictor.com)
Heart Bingo (heartbingo.co.uk) (white-label)
Parimatch (parimatch.co.uk) (white-label)