Costa Bingo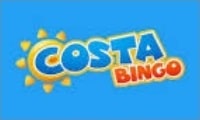 Costa Bingo is a Broadway Gaming bingo site. Costa Bingo sister sites include Sing Bingo, Wink Bingo, Dotty Bingo, City Bingo, Dino Bingo, Butler's Bingo and many more. 
Costa Bingo (costabingo.com) is operated by Broadway Gaming Limited of 16-20 Hospitality House, Cumberland Street South, Dublin, D027 097, Ireland.
Sites like Costa Bingo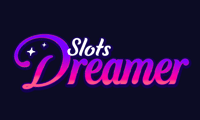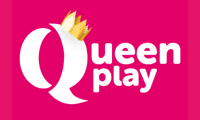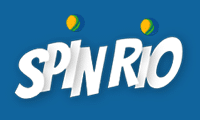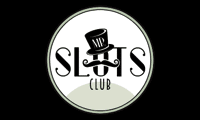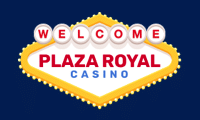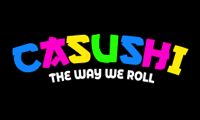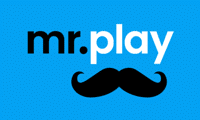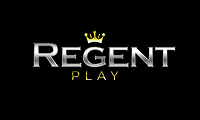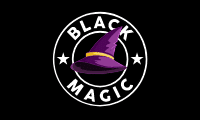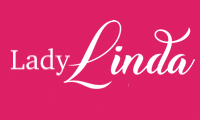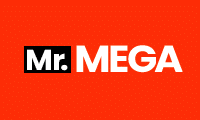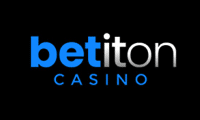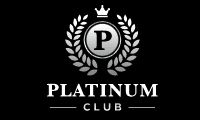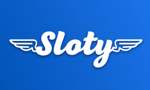 Costa Bingo Sister Sites 2022
City Bingo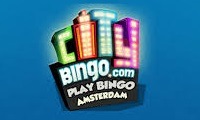 Like the name suggests, City Bingo is also bingo focused, making it a fine choice if you're looking for a new Costa Bingo sister site. City Bingo greets new members warmly with a generous welcome offer of a whopping 120 bingo tickets on their first deposit. Several other promotions are also up for grabs to keep players interested on their gaming journey, including Daily Jackpots. Like Costa Bingo and so many of the other Broadway bingo sites, there are hundreds of other casino games here to go with all the bingo action.
The theme is fairly basic, with little more than a cityscape in the background and a logo which, for unknown reasons, tells us we're playing bingo in Hong Kong. City Bingo has a dated feel in terms of graphics, but comes with the same security and great portfolio of games you ought to expect from this casino network.
Fancy Bingo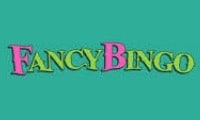 Fancy Bingo promises players that you can make small bets but still win big prizes and rewards, and allows new players to kick-start their gaming journey with a big 120-bingo tickets bonus on their first deposit. Graphics and visuals aren't a strong point with this Costa Bingo sister site, though. We don't doubt that it set out with the intention to look fancy, but the background looks a little like the curtains in your grandmother's house.
Unlike the better-known Broadway Gaming bingo sites, Fancy Bingo is dedicated to bingo and appeals mostly to bingo players. Slots are pushed way down the page, with pride of place given to various themed bingo rooms including "Bingo Vegas," and "Empire State Bingo." It's a bingo lover's dream, with a few slots included as a side serving while you're waiting for the next room to open up.
Season Bingo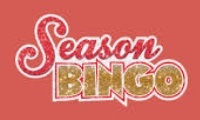 Season Bingo welcomes new players every day of the week, four seasons of the year with 120 bingo tickets offered to all new players upon their first deposit. Players can take part in all the fun involved with the Jolly Jackpots every Friday, where they can win a whopping £1000 in time for the weekend if they're lucky enough to be a winner. This Costa Bingo sister site has a bit of a "Christmas all year round" theme to it, but we don't have anything against that.
Season Bingo benefits from having a full suite of customer support options available including support over the phone, which isn't a given elsewhere and should never be taken for granted. The seasonal theme of the casino also applies to promotions, so if you like the look of one of them and you're happy with the terms and conditions, you'd be well advised to act quickly before they're gone.
Rio Bingo
Rio Bingo is one of over 100 former 888 bingo sites that now exist on the Broadway Gaming Limited network. The network company paid big money to create this new family of Broadway bingo sites, but Rio Bingo probably wasn't at the forefront of the company's mind when it spent the big bucks. This site was never a big priority to 888, and it looks like it's unlikely to become a major priority to Broadway Gaming either. In fact, we'd say the homepage hasn't seen much attention from a web designer in the past five years. The site's logo says "here for the Rio carnival," but the rest of the site says "year 11 homework project."
The poor quality of the layout at Rio Bingo is a letdown because the content of the bingo site is more than acceptable if you take the time to find your way around it. The dropdown menus are too numerous and too crowded, but they contain plenty of variety. The presence of a loyalty program suggests that the people behind Rio Bingo value their customers and want them to stick around for a while. There's always something new under the promotions tab, and the games tab breaks down all the gaming content, so you shouldn't struggle to find what you're looking for. Rio Bingo is a good bingo and casino site presented badly.
Kingdom Of Bingo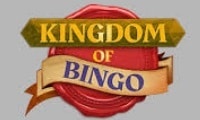 If you want to know what we think of Kingdom of Bingo, read everything that we just said about Rio Bingo and then copy and paste it. After all, that's what the 888 Group did when they created Kingdom of Bingo. The two sites were very clearly made using the same IKEA-style flatpack template, and the layout hasn't changed since these former 888 bingo sites became Broadway Gaming bingo sites. That's something Broadway may want to address in the future if it wants to get the maximum possible value out of its new assets. Like Rio Bingo, Kingdom of Bingo has a gold title that lends itself easily to a theme. It's just a shame that the opportunity hasn't been taken to give it one.
When the basic design is copied across from one of these identikit bingo sites to another, so are most of the promotions and almost all of the gaming content. There's a loyalty reward program at Kingdom of Bingo, but it's identical to the loyalty reward program at Rio Bingo. Tere's a shop to spend your loyalty rewards in, but it's the same shop you'll see at every other Broadway bingo site that uses this template. Don't get things twisted here because we're not saying that Kingdom of Bingo is a bad site – we're saying that it looks old and it lacks individuality.
Rosy Bingo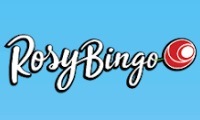 Rosy Bingo is a little different to the Costa Bingo sister sites we've looked at thus far in this list. Costa Bingo and the other sites we've mentioned so far are semi-recent acquisitions for Broadway Gaming. Rosy Bingo was already here on the network when all of the others arrived. While upwards of 90% of the Broadway Gaming bingo range might have been acquired from the 888 Group, there are exceptions. Rosy Bingo is a Broadway Gaming original and has been online with the network company since 2014.
In preparation for getting additional company on the network, all of the Broadway bingo sites got a visual overhaul in early 2022. The redesign isn't to everybody's tastes. In the case of Rosy Bingo, it took it from being a warm and vibrant site to a fairly characterless-looking one with a cold blue background and a lack of personality. Despite the changes, though, Rosy Bingo remains popular with players. You only have to look at the Trustpilot score and the recent review – all of which feed into the Rosy Bingo homepage – to see that. The reviews are selectively handpicked, but the overall score is genuine and, at above 4 out of 5, has to be considered outstanding by the standards of an iGaming site.
Butlers Bingo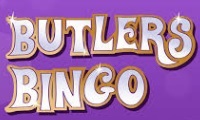 Butler's Bingo was once the undisputed flagship casino of Broadway Gaming Limited. It was the first bingo or casino site that the company launched after forming in 2010. Broadway still insisted that Butler's Bingo was its top site even when Rosy Bingo started outperforming it a few years ago, but it may soon have to drop the pretence. Now all of the former 888 bingo sites are on the Broadway network, it's impossible to ignore their presence. The most popular Broadway Gaming bingo site is Wink Bingo, and everybody else is competing for second place. Twelve years old and important to the brand or not, that includes Butler's Bingo.
It's not all doom and gloom for Butler's Bingo, though. It at least survived the move, which can't be said for all of the former 888 and Broadway bingo sites and casinos. On top of that, it's clearly still well-thought-of by its loyal players. People who've been coming to Butler's Bingo for more than a decade aren't going to stop doing so now just because there are other casinos on the network, so the site should remain popular for a long time to come yet. Much like Rosy Bingo, it enjoys an excellent overall reputation on Trustpilot. Our understanding is that the Broadway Room is especially highly recommended for players looking for social interaction.
Bingo Street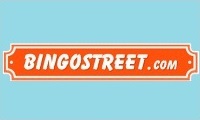 Is Bingo Street the most popular of the Costa Bingo sister sites? No, it isn't. But is Bingo Street the best-looking of the Costa Bingo sister sites? Also no. Based on that, should we consider Bingo Street as the hidden gem of the Broadway Gaming bingo sites range? Probably not. This is a site that appears to have spent the past few years flying under the radar and might not be long for this world. The design of the site screams "made for Internet Explorer," and several aspects of it appear to be out of date. We understand that there's a time and a place for a simple bingo or casino site, but Bingo Street's commitment to wearing the clothes of yesteryear is a little extreme.
The promotional text of this Costa Bingo sister site – if you can zoom in close enough to see it – promises busy bingo rooms and friendly chat hosts. We don't doubt that the chat hosts are friendly, but we wouldn't call the bingo rooms "busy." Bingo Street wasn't a big-time bingo site even before 888 UK Ltd decided to part ways with it, and moving to bingo on Broadway hasn't done anything to make it more popular. The £3000 monthly prize draw might persuade a few players to give it a try, but for our money, there are far better bingo sites on this network.
Treasure Bingo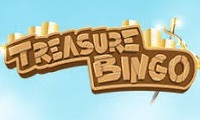 At some point in the distant past, the 888 Group designed a template for creating its less prestigious bingo sites. Treasure Bingo is one of the bingo sites that was created with that template, just as Bingo Street and Rio Bingo were. These are no longer 888 bingo sites, and yet the curse of the old template lives on. We know that Broadway Gaming has a bingo site template of its own because we've seen it used on sites like Rosy Bingo and Dotty Bingo. It's not the most exciting template that we've ever seen, but we'd be advocates of using it to give old, dated-looking sites like Treasure Bingo a new look.
Treasure Bingo is a site that's presented with a vague castaway theme, playing on the idea that this is a treasure island and you might find untold riches here if you do a little digging. Truth be told, though, you'll have to do a little digging just to find the best gaming content before you can even consider trying to win anything from it. We're particularly concerned about the fact that we wrote this review in April 2022, and yet Pragmatic Play's Mustang Gold was still being promoted on the homepage as a new game. That suggests to us that Treasure Bingo hasn't had a truly new game for at least two years and might be approaching the end of its shelf life.
Angry Bingo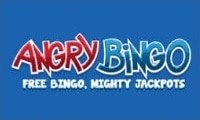 Let's state the obvious first – you should never get angry while you're playing bingo. We all know how frustrating it can be when you're one or two numbers away from a win and somebody beats you to it, but getting angry doesn't help anybody. If you're playing angry bingo, you're doing something wrong! Bearing that in mind, Angry Bingo is quite an odd choice of name for this Costa Bingo sister site. It appears that even the site's designers had second thoughts about it, as the secondary titles "Bonkers Bingo" and "Mighty Jackpots" are suggested beneath its logo. The twisted lettering of the logo looks a little angry, but the red and pale blue colour scheme is anything but.
You'll know if you've read this far that we're not big fans of the old-fashioned 888 Group bingo website design template, which by default means we're not big fans of Angry Bingo. Big money changed hands when these sites became Broadway Gaming bingo sites, so Broadway should be doing its best to make a return on them by making them look like they're fit for the 2020s. The longer they go without doing so, the less likely it is that dated-looking sites like Angry Bingo will still have players when they get round to it. This might be a Costa Bingo sister site, but the difference between Angry Bingo and Costa Bingo is like night and day.
Even More Costa Bingo Sister Sites
Costa Bingo has well over one hundred sister sites. If we went into detail about them all here, we'd all be stuck on this page for the rest of the day. We appreciate that you might want the full picture, though, and so we invite you to check out our Broadway Gaming Limited page to get every possible detail about this gigantic company's full range. If the ones we've listed above aren't enough for you, though, here are a few more you can click on and check out at your leisure.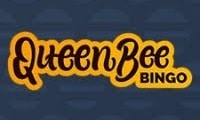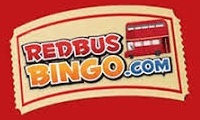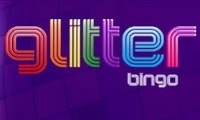 Can Costa Bingo Be Trusted?

★★★★★
Costa Bingo is a 4 Star trusted casino, here's why:-
1. Number of sister sites

EXCELLENT – As part of the Broadway Gaming Limited network, costabingo.com has more than one hundred active sister sites. 

2. Age of Site

EXPERIENCED – Costa Bingo has been online since 2006. 

3. Clarity of images

OK – While there aren't any serious problems, Costa Bingo looks dated and has a couple of display issues when viewed on a laptop or desktop. 

4. UKGC licence

YES – The UK Gambling Commission license 39075 granted to Broadway Gaming also covers costabingo.com

5. MGA or GIB licence

YES – Broadway Gaming bingo sites are also covered by licenses in Malta and Gibraltar.

6. Curacao licence

NO -Costa Bingo hasn't associated itself with the dubious licenses granted in Curacao.

7. Trustpilot page and score

BELOW AVERAGE – Costa Bingo has an average score of 2.3 out of 5 after over 150 reviews.

8. Responsible Gaming logos

YES – There are both responsible gaming logos and entire banners about responsible gaming at the bottom of the costabingo.com homepage. 

9. Player Feedback

VARIED – There's one bad review about Costa Bingo for every good one. See player feedback below for more information.

10. Wikipedia Page

NO -Costa Bingo is not big enough to merit its own Wikipedia entry. 

Overall SCORE >

★★★★

★ – 4/5 Stars
Costa Bingo is considered a high-quality, trusted casino.
What are players saying about Costa Bingo?
Here are our condensed / reader's digest summaries of recent player reviews of Costa Bingo.
25-Jan-2022 by Leann:
I've been waiting seven days for a withdrawal. It's not even a large amount. I don't understand why it's taking so long. – source: TrustPilot
21-Jan-2022 by Suzanne:
The same people win the bingo games all the time. Houses never get called until 68/70 numbers.  – source: TrustPilot
20-Dec-2021 by Mick:
Why are the free games capped? I've won almost three thousand points on some of the games and get I only got about £1 cash for them. Pay out the full amount of cash based on the number of points won. – source: TrustPilot
14-Dec-2021 by P.M.B:
I've been a customer at Costa Bingo for more than fifteen years, and suddenly I'm being asked to verify my identity again. I sent them all my documents and it took them a whole seven weeks to decide they weren't happy. No way to treat loyal customers. – source: TrustPilot
19-Nov-2021 by Sheila:
I've been with Costa for years and never had problems before, but now they've decided they can't pay me my £500 winnings because my bank details aren't valid. There's nothing wrong with my bank details, and I can't get a satisfactory response out of customer service. – source: TrustPilot

07-Feb-2021 by Vick:
I got banned as soon as I deposited my funds into my account. They sent an email saying my account had suspicious activity. I tried contacting the management but all in vain. – source: TrustPilot
06-Feb-2021 by Frankie:
Joined this casino two years ago. They asked me for verifying my account. I provided the document and I was told it will take 72 hours. After 3 weeks I still cannot access my account. – source: TrustPilot
28-Jan-2021 by Jody:
Started playing on this casino a week ago and never won. I contacted the support for the bonuses they advertise but I got no reply from them. – source: TrustPilot
18-Jan-2021 by Elias:
This casino does not provide any information whatsoever. I tried playing a few bingo games but got kicked out. – source: TrustPilot
08-Jan-2021 by Alfredo:
My internet is stable but the slots keep re-rolling whenever I'm about to win and whenever I win they do not register it. – source: TrustPilot
02-Jan-2021 by Sara:
It is frustrating. I have been waiting for my withdrawal for months now and no one from the support is willing to help. – source: WhichBingo
09-Dec-2020 by James:
I am platinum levelled on this casino and playing for years. I had an issue regarding some games but it got solved. This casino also provides the fastest payouts that I've seen in the online industry. – source: WhichBingo
29-Nov-2020 by Simon:
I have 3 cashouts pending. I contacted customer support and they told me I am trying to scam them. I will never play on this casino again. – source: WhichBingo
Costa Bingo Review 2022
Costa Bingo has been around for a long time in the online casino world, and it's seen that whole world change. It's been with us since 2006, when the hobby still felt fresh and new. Today it finds itself on a crowded roster of former 888 UK Ltd casinos that have, for the right price, recently become Broadway Gaming bingo sites. Costa Bingo competing for attention with many of its younger sister sites on this new network, so how does it hold up?
New Player Welcome Offers
There's a combined welcome offer waiting for new players at Costa Bingo. Make a first deposit of at least £10 to get a 300% matched deposit bonus to use on bingo games. Bonus funds are capped at £200 and come with a wagering requirement of x4. That's fantastically low compared to the industry average. In addition to the bingo bonus funds, newcomers also get thirty free spins on a selected online slots game. 
Monthly promotions
There isn't a loyalty program at Costa Bingo, and arguably the casino is poorer for that omission. However, there are plenty of other promotions that players may be able to get their hands on. 
Costa Splash: Play bingo games for 5p per ticket on Monday nights and win a share of up to £600. 
Costa Cove: An exclusive jackpot game played every Wednesday night at costabingo.com with a guaranteed first prize of £250. 
Thursday Big Shop: Thursday night's entertainment at costabingo.com is priced at 25p per ticket, and comes with a £1000 prize pot. 
Costa Cooler: Saturday night's jackpot goes all the way up to £3000, and tickets cost 50p. 
Bingo Vegas: A Las Vegas twist on classic bingo played with cards rather than balls. Probably not for you if you prefer traditional bingo. 
Pros and Cons
Pros
Aside from all of the promotions, which offer something different most nights of the week, Costa Bingo also runs a "Bingo Academy" for players who are new to the hobby. It's a nice touch and a great place to start for absolute beginners. There's also a "community" section of the casino where you can learn more about the hobby, see winners, and get to know the chat hosts. Costa Bingo has a family feel. 
Cons
The site looks its age. There are image overlap issues when using a laptop or desktop to view it, and everything looks dated. Payment information is difficult to find, and when you do eventually find it, you find out that there are no instant withdrawal methods – not even PayPal. 
Featured Slots and Casino Games
Costa Bingo is almost unique in the online casino world in that it doesn't feature any casino games on its homepage at all. We suppose we could say that there aren't any featured games at Costa Bingo, but that wouldn't be fair. Instead, let's look at what comes up first when we click on the "bingo" and "slots" tabs. 
For bingo, you'll find the only "recommended" game is FYI TMI on Fri, which as you can tell from all the text-speak, is a bingo game aimed at younger people. It has a low jackpot, and is only available from midday to midnight on one day of the week. Taking those factors into account, it's a strange choice of recommendation when there are so many other bingo games at the site. 
For slots, Costa Bingo advertised a "top 10 in the UK" but lists only five. Those five are Big Bass Bonanza, Starburst, Eye of Horus, Big Spin Bonus, 99 TIme, and 9 Marks of Fire. We suspect that the online slots fans among you will be more than familiar with these creations already, but 99 Time is particularly fun if you've never played it before. It's an Eyecon slot, and it features a bonus round that invites you to build your own perfect ice cream and stack up multipliers in the process. 
9 Masks of Fire is the slots game that started the trend of awarding massive jackpots for landing multiple scatter symbols, and remains the most outstanding example of that niche genre. 
Deposit and Withdrawal Methods
There's an all-round lack of information about banking at costabingo.com, but here's what we've been able to discern. The accepted payment methods are debit cards, wire transfers, PaySafe voucher cards, and PayPal. The casino still lists credit cards as an accepted payment method even though that's no longer possible in the UK, so this is further evidence of the fact that the site needs an update. 
Withdrawals are processed after 48 hours, no matter which method you choose. 
Customer Support and License
Costa Bingo customer support is available over the phone from 10am to 2am. There's also live chat support in all the bingo rooms, and further support available via email. 
As a member of the Broadway Gaming family, Costa Bingo is covered by the licenses that its parent company holds with both the UK Gambling Commission and the Gibraltar Gambling Commissioner. 
The Verdict
Costa Bingo is a throwback bingo site, and for the most part, we mean that as a compliment. We like that it has a section for beginners. The community section is a nice touch, too. The whole site has fallen badly behind the times in terms of design, though, and a new look for the 2020s would do it a lot of favours. While the design team is working on that, they could also look at ways to process withdrawals a little faster than they do at the moment. 
About Costa Bingo and Broadway Gaming Limited
Costa Bingo was acquired by the 888 Holdings group in 2019 from the JPJ Group, along with a list of other popular and well-known casino sites as part of an £18 million deal. This has expanded 888 Holdings' portfolio even more within the already competitive gaming industry with a wider plethora of games and brands. Just three years later, Costa Bingo found itself under new ownership again when the 888 Group sold all of its bingo interests to Ireland's Broadway Gaming Limited. Although the name of this site is Costa Bingo, they do offer other types of casino games such as slots on their site too. On the main page of the site, it claims to be "trusted by more than 900,000 players since 2006, so this bingo site has been around for quite a long time, making it clear that it is successful within the industry. The site also mentions that it is licensed by the UK Gambling Commission, which means it is established highly among other gambling sites.
The theme of Costa Bingo is very much centred around having fun in the sun and relaxing while you play. The background of the homepage shows a sandy beach with bingo balls littered in the sand. The bingo section is also titled "Bingo on the Beach" and includes a decently sized and unique range of beach themed games, such as "Bucket 'n' Spade" and "Costa Splash". The slots category follows the same theme, with the title "Slots in the Sun". There are almost 700 slot games to choose from, although finding your way around them might be a challenge given the lack of a search function. Some of their promotions are also connected to the theme, with lots of the site imagery relating to beaches and holidays.
Costa Bingo also has a shop section on their site, where players can collect in-game coins and redeem them for bigger prizes! This is a rare feature on bingo sites and makes it more endearing as players will want to return to build up and save their in-game coins. The page reads "The Sun Always Shines in Your Shop" and leads you to a site shop where you can exchange your coins for special items, but this shop cannot be accessed without a registered account. Players will receive one game coin for every £10 spent on slot games. This is an exciting and fun way to get some money back even if you do not win on the slot games themselves.
Costa Bingo has a community section on its homepage, and even encourages you to "join our community". This community page has three different sections, the first being a winner's section that showcases all the lucky winners from the site – this includes lucky new players, lucky big winners, and instant game-winners. The next section is Bingo Lingo and Glossary, which includes a helpful guide on all of the bingo slang that is used and tips on how and when to use them. The last category is chat hosts, which provides information on many of the chat hosts that you can find on the site, which will help answer questions and play different chat games across the casino.
Costa Bingo TV Adverts
There are a handful of video adverts for Costa Bingo, and many of them can be accessed on YouTube. The most popular advert for Costa Bingo on YouTube is featuring Mel B as a giant, who stomps through the city before grabbing a tablet and sitting down on a building to play the casino games. Using Mel B (who is also known as Scary Spice) is a humorous and clever choice, since at the end the advert mentions the jackpots that are "so big, they're scary". Someone passing by comments on how big she is, and she replies, "not as big as these jackpots!" which eventually makes you understand why she is giant in the first place. This advert does not seem to fit the beachy, paradise theme of the actual casino site, and only manages to advertise the jackpot, rather than the site or the range of games available on it, but still, racking up over 75k views on YouTube this is still a popular advert.
There is also a selection of shorter adverts, around ten seconds each, where the bingo balls are trapped and headed towards danger, until the sunshine mascot of Costa Bingo swoops in and saves the day. These adverts feel more relevant and suited to the beachy theme of the site, as the bingo balls usually land on a sandy beach after being rescued. The voiceover in each short video is the same and mentions the "free bingo" that can be played over on the site, adding that it "doesn't cost a thing to win" at the end of each short clip. Also, using the sunshine that appears as the site logo as the main character in these adverts keeps a relevant theme and links the videos to the site. The animated adverts are cartoony, light-hearted and fun, that introduce Costa Bingo to new and existing players in a brief and short way.
Costa Bingo on Social Media
Costa Bingo do actually have a fairly popular Facebook page, with 29k likes, but unfortunately, they have been inactive since November 2020. Their last post on this page was a safer gambling week post that reminded their players to stay safe while playing. Before this, the page was quite active in sharing interactive posts and communicating with their fans, but recently the page has not been continuing with this. There is also a Twitter account that has met the same fate, and no Instagram account. The Twitter page last shared a tweet apologising to their players for the site being under maintenance, which is helpful for informing their players of any live updates to the site. Sadly, with no return to social media from Costa Bingo, they have less modes of informing their players about news and updates that are taking place on the site, so hopefully in the future they return to these pages and make a social media comeback.