Rank Interactive Sites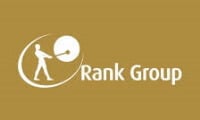 Rank Interactive (Gibraltar) Limited operates several major iGaming brands including Mecca Bingo, Grosvenor Casinos, Rialto Casino, The Vic, Spin and Win and more. 
Rank Interactive (Gibraltar) Limited is part of the Rank Group, based in Maidenhead, England, SL6 8BN..
Similar to Rank Interactive Casinos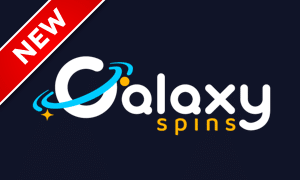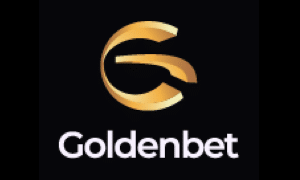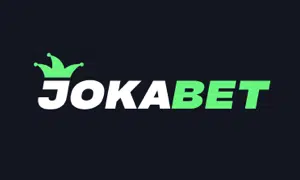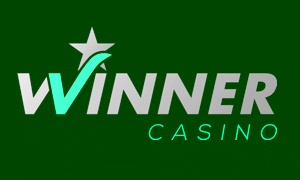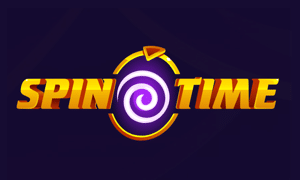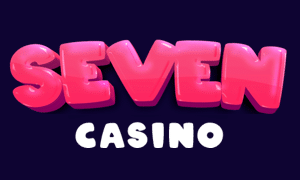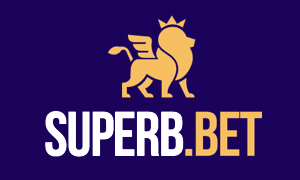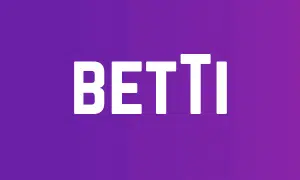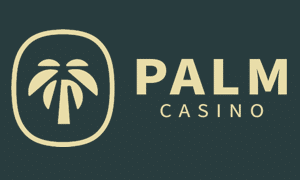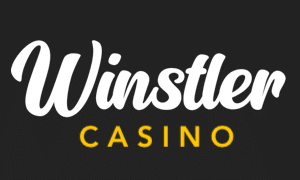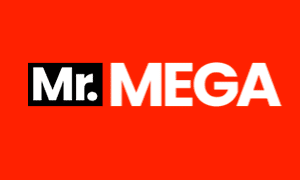 Top Rank Interactive Sites 2023
Mecca Bingo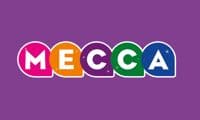 Mecca Bingo is the largest bingo brand in the UK. It was already dominant when Gala Bingo was on the scene, but since Gala Bingo withdrew to become an internet-only brand, Mecca Bingo's market share has expanded to an insurmountable level. The Mecca Bingo brand is as big a deal online as it is offline, and in both cases, it's owned by The Rank Group. The reason we've put Mecca Bingo first in this list of Rank Interactive sites is that it's the company's flagship brand, and, short of a disaster or a miracle, it always will be. No website can totally replicate the feeling of stepping inside a Mecca bingo hall and playing games in person, but the Mecca Bingo site is as close to that experience as it's possible to get. It entertains thousands of players every day and offers perks and prizes that can be redeemed in the physical world as well as the digital one.
Some of the prizes you win on Mecca Bingo's website can be claimed at Mecca bingo halls. It befits a brand of Mecca Bingo's size to have multiple exclusive bingo rooms and brands, so it's no surprise to hear that this is the only website in the UK where you can play the official Britain's Got Talent bingo game and, if you're very lucky, win tickets to go and see the finals of the competition in person. Other popular bingo rooms at Mecca include Main Event Bingo, Penny Lane Bingo, Deal or No Deal Bingo and Born in the USA. You'll often be playing against hundreds of people at the same time when you play bingo here, so make sure you stay sharp and focused.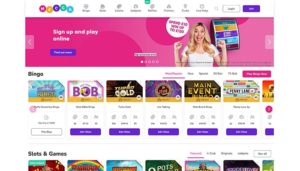 Grosvenor Casino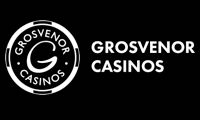 Much like Mecca Bingo, Grosvenor Casinos is a brand that exists both online and offline and is a huge deal in both places. The Rank Group owns both the digital and physical Grosvenor Casino brands, so the fact that they own both of these household names gives you a feel for how big this casino network company is and how much of the market it controls. The philosophy applied at both of these Rank Interactive casinos is the same – they take into account that people who play on them might also visit real-life venues, and so they offer prizes that can be used in both places. Grosvenor Casinos' website isn't quite as pretty as Mecca Bingo's is, but it's such a familiar name that it doesn't need to be. It will attract customers no matter what it looks like.
It might be fair to say that you can get a more complete gaming experience at the Grosvenor Casinos website than you can by attending a venue in person because there are more types of betting available. All the live dealer and live casino entertainment you would expect from a company of this size is available, but so is an expanded range of online slots, casino games, and sports betting. Grosvenor Casinos aren't exactly known for providing sportsbooks in person, so the addition of sports betting to the website is an interesting extra wrinkle. Many of the live dealer games are beamed to you directly from real-life Grosvenor Casinos, so they're exclusive to this site. All in all, Grosvenor Casinos offers a bespoke casino experience on a solidly-built website and ought to offer something for everybody. It doesn't offer bingo, but that's what Mecca Bingo is for.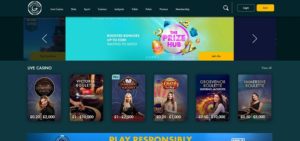 Bella Casino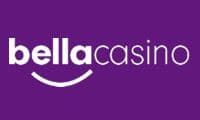 Continuing the theme of Rank Interactive casinos that come with big-name brand attachments, this is the official casino site of Bella Magazine. The magazine is aimed primarily at women, and so is the casino site. Historically, casino sites aimed at women have been based around bingo, so Bella Casino could be viewed as a sign of the changing times. There are no bingo games on this site at all, which perhaps indicates how keen Rank Interactive is to ensure that all of its bingo traffic goes to Mecca Bingo. Instead, Bella Casino is a fully-fledged casino site with an expansive range of online slots, live dealers, and even a jackpot section for any high-rollers or big-hitters who might land on the site. Whoever curates the "Bella Favourites" section of the Bella Casino homepage clearly has a taste for the classics, as you'll find Cleopatra, Starburst, and Rainbow Riches are all permanent residents of that section.
Bella Casino doesn't have quite the depth of a five-star casino, but the fact that it's connected to such a popular and widely-read magazine means it won't struggle to attract new customers no matter what games it does or doesn't have. It loads quickly, it usually offers a relatively generous welcome bonus, and it contains most of the slots and casino games you're likely to be familiar with from other places. You'll play at better online casinos, but you'll also likely play at many that are far worse.
The Vic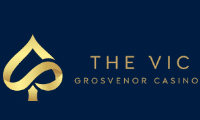 The Vic is a break from the norm as far as the Rank Interactive sites are concerned. All of the other casino sites we've looked at so far are digital versions of popular brands or, in the case of Bella Casino, an officially-licensed product. The Vic is barely even an online casino at all. This is the official website of the Grosvenor Victoria Casino, affectionately known to its many regular players as The Vic. You'll find it right in the middle of London, where it's busy every night of the week. The Vic is one of the most popular casinos in the nation's capital, and that's no small statement as there are a lot of them to choose from. The Rank Group owns the Grosvenor Casinos brand, which means they also own the Vic. It's their flagship casino and the jewel in their crown. The overwhelming majority of The Vic website is given over to promoting the real-life casino. You'll find a section detailing its long history, a digital tour of the premises, a full restaurant menu and a list of upcoming events happening within the casino's room. If you look very hard, you'll also find a "play online" section, and it's that section that qualifies The Vic for inclusion in this list of Rank Interactive sites.
However, just because you can play online slots and a handful of other casino games at The Vic doesn't necessarily mean that you should. The range of games offered on the site is tiny compared to what you'll find at the Grosvenor Casinos website, so playing at The Vic online is in no way comparable to visiting The Victoria in person. Check this website out if you'd like to know more about the history of this famous brand, but in terms of using it to play casino games, we'd probably suggest giving it a miss and choosing a different Rank Interactive casino.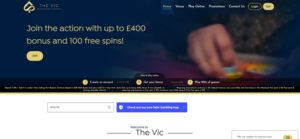 Mecca Games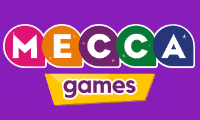 When an online casino brand becomes popular, it often spawns a series of connected sister sites. It was always inevitable that another Mecca Bingo-branded site would come along eventually – the only real surprise is that it took until 2021 for Rank Interactive to make it happen. The purpose of Mecca Games is to take the popularity of the Mecca brand and use it to attract players to games other than bingo. The flaw in that strategy is that Mecca Bingo already hosts a range of online slots and other casino games, which leaves us questioning why Mecca Games exists. It's a minimalist website in terms of design, with only three pages – the home page, the casino page, and the promotions page. You could be forgiven for thinking that Mecca Games doesn't offer anything other than online slots after looking at the landing page, but if you scroll down the casino section far enough, you'll eventually find categories for Slingo, live dealer games, and even ultra-modern live game shows. Mecca Bingo contains everything you'd want from a modern casino site – it just doesn't do a very good job of showing it off.
It's unquestionably a lesser site when compared directly with Mecca Bingo and isn't the best use of the brand. We're sure it's entirely possible to have a good time playing at Mecca Games, and we're equally sure that plenty of people reading this have done so – we're just not convinced it wouldn't have made more sense to add live casino and dealer sections to Mecca Bingo rather than separating them off onto this rather barren-looking sister site. The site's 2023 update made things even worse, with a lower-quality template and the loss of a lot of gaming content. While we're not in the business of saying, "You should definitely play here" or "You definitely shouldn't play here," it's hard for us to find anything to recommend about Mecca Games.
About Rank Interactive (Gibraltar) Limited
Who Are The Rank Group?
Rank Interactive and The Rank Group are one and the same thing. If we're talking about the series of websites that the company offers, then we're talking about Rank Interactive (Gibraltar) Limited casinos, but if we're talking about physical gaming venues, we're talking about The Rank Group. It's a subtle but important difference. This company was formed in 1995, just before the idea of online casinos first took hold. Some companies had already begun to experiment with the format, but it would be another couple of years before a truly successful online casino site arrived. Online casinos weren't at the forefront of The Rank Group's mind back then, though. They saw themselves as a company that would straddle almost every form of entertainment and were even briefly involved in the movie business. They withdrew from making and funding films in 2006 to focus on their casino business. These days the company employs around eight thousand people and doesn't concern itself with anything other than gambling and iGaming. While it has links to the older Rank Organisation (including, obviously, its name), it's considered an entirely separate entity.
While the online side of The Rank Group is enormous, the offline side is just as big a deal in the casino world. The company operates fifty-six Grosvenor Casino venues up and down the UK, plus almost one hundred Mecca Bingo venues. The UK is the company's primary base of operations, but it also has bingo clubs and casinos in Spain and Belgium, with a view to expanding across more of Europe in the years to come. Such is the size of the Rank Group that it's FTSE 250 company, and it's been floated on the London Stock Exchange. The company also merits its own Wikipedia article.
Rank Interactive History
We said the current version of the company was formed in 1995, and that's true, but the 1995 company isn't The Rank Group's first incarnation. It was formed from the ashes of the Rank Organisation, which was created by J. Arthur Rank way back in 1937. He saw his creation as a movie company and, at one point, owned the prestigious Pinewood Studios and the entire Odeon Cinema chain. The company's new owners started selling off its predecessor's leisure holdings and film operations towards the end of the 1990s, along with all the holiday businesses and engineering firms that J. Arthur Rank had acquired during his long career. All the films made by the Rank Organisation now belong to Carlton Communications. The final link between The Rank Group and the world of cinema was broken in 2005 when Deluxe Film was sold to the highest bidder at a price of £430m. Two years earlier, the company had acquired Mecca Bingo from Blue Square, thus signifying its intent to become a major player in the casino industry. However, the company took the opposite approach in the United States of America. The Rank Group no longer operates any American casino businesses after selling off its Hard Rock casinos to the Seminole Tribe of Florida. The value of that deal was close to £1bn.
When Gala Coral decided to start withdrawing from the physical casino world to focus on the digital realm instead, The Rank Group was the first in line to buy up its former premises. A total of 23 venues were bought in 2012 for a price of £205m. It bought a further 19 venues from the same company for £179m a year later. At that point, The Rank Group became the largest casino operator in the UK.
The Rank Interactive Casinos Mission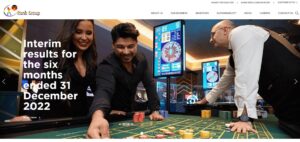 As you'd expect from any company of its size, The Rank Group has a business website, upon which it outlines its purpose and its vision for the future. The current Rank Interactive mission is to create exciting environments for the changing needs of gamers in the 21st century and to deliver exciting and stimulating gaming experiences. By meeting those goals, it hopes to break the £1bn revenue barrier by the end of 2023. Rank Interactive is currently in the middle of a transitional program it refers to as "Transformation 2.0," which involves creating a new and compelling multi-channel offer, building additional digital capability and evolving the proposition on offer within its physical premises. It also hopes to become a market leader when it comes to fair and safe gambling, although we'll have more to say on that topic in a little while.
If the company is to reach £1bn in revenue by the end of 2023, it has a fair way to go. The latest figures available indicate that its current annual revenue is £638m, of which £51m is profit. 95% of the company's revenue comes from the UK despite the fact that it operates the biggest online bingo brand in Spain, so it's possible that the group will attempt to leverage its European operations to bring in the extra money it's looking for. It's hard to imagine how it could become a bigger player in the UK than it already is.
Rank Group Licences and Fines
The Rank Group's UK-facing casino sites are licensed by both the UK Gambling Commission and the Alderney Gambling Control Commission. If you've read this far, you'll know that the company also has licenses to operate in Spain and Belgium. Having a licence from the UK Gambling Commission is a sign of trustworthiness and respectability as such things aren't handed out easily, but the standards of the regulator are extremely high. Rank Digital Gaming – a predecessor of Rank Interactive (Gibraltar) Limited – found that out to its detriment in January 2022.
An investigation carried out by the UKGC found that Rank Digital Gaming failed to comply with several of the terms of its code of practice between October 2019 and February 2021. Specifically, it broke social responsibility code provision 3.4.1, which requires license holders to minimise the risk of customers experiencing gambling-related harm. It also broke condition 3.9.1 of the same code, which requires licence holders to make decisions based on all accounts held by the same individual if an individual is permitted to hold multiple accounts. More worryingly, the company broke social responsibility code 3.5.3, which is designed to ensure that anyone who has self-excluded from gambling cannot gain access to gambling websites.
The Gambling Commission accepted in its findings that Rank Digital Gaming had already taken remedial action with regard to the breaches and so chose to allow them to pay £700,557 as a settlement in lieu of a formal financial penalty.
Going from "Digital" to "Interactive"
Shortly after being fined, Rank Digital Gaming ceased to exist. So, too did another loosely-linked casino network company called Daub Alderney Limited. The rosters of the two casino network companies merged, and a new entity called Rank Interactive (Gibraltar) Limited was born in March 2022. The new operator took control of all the iGaming sites, bingo sites and casinos that used to be attached to the former operators, uniting them under the banner of a new name and a new UK Gambling Commission licence (number 57924).
If asked, we're sure that The Rank Group would say that the creation of Rank Interactive and the closure of Rank Digital was a long-planned part of the transformation programme we mentioned above, and the fact that it allowed the company to effectively wipe the slate clean of its previous regulatory issues is a mere coincidence. That might well be the case, but you don't have to be the most cynical person in the world to find the timing of the move interesting. In any event, this long-standing company has entered yet another new phase, and the future continues to look exciting for it.
Full list of Rank Interactive Sites 2023
The following is a complete list of Rank Interactive casinos that are active on the network as of the time of writing.