888 Casino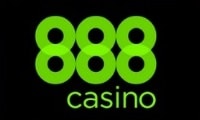 888 Casino sister sites include Tuck Shop Bingo, Tasty Bingo, Wink Slots, Bingo All Stars, Prize Land Bingo, Quality Bingo, Genie Riches, Bingo Barmy, Quizingo, Wink Bingo, Posh Bingo and others.
888 Casino (888casino.com) is operated by 888 UK Limited, 601-701 Europort Gibraltar, GX11 1AA
Sites like 888 Casino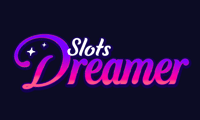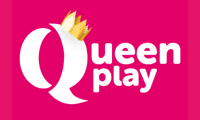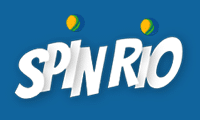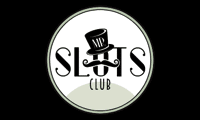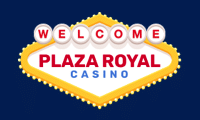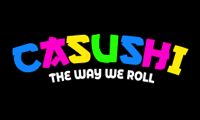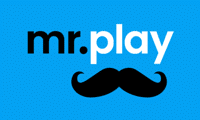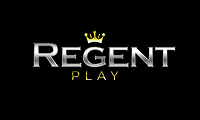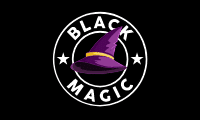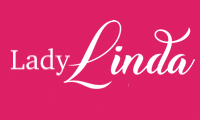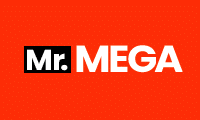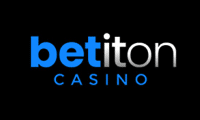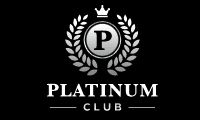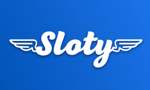 888 Casino Sister Sites 2022
Tasty Bingo
Dine out on appetizingly fresh treats on Tasty Bingo; a modern – yet classical in its own sense – take on a bingo website with some bizarrely-themed rooms. The bingo rooms are the main course of this food-themed site, but if you want a side dish you'll find there are a few table games and slots on the menu to whet your appetite.
Tasty Bingo is one of the older 888 Casino sister sites, and after more than a decade online it's beginning to show its age. The design of the homepage is definitely a throwback to an earlier time on the internet, but it's small and compact and loads quickly. Function is more important than form as far as most casino players are concerned, and Tasty Bingo still functions perfectly well.
Posh Bingo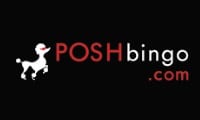 "Posh Bingo" used to be a night out thirty years ago. It would be the type of thing you'd have to get dressed up and leave the house for. That's no longer a necessity in the 2020s. You can take part in posh bingo from the comfort of your living room (or anywhere else you like) thanks to the existence of the Posh Bingo site from 888. It's one of the simpler-looking 888 Casino sister sites and was aimed primarily at women when it was launched several years ago.
Posh Bingo is still primarily aimed at female players here in the 2020s, but it welcomes everybody who has an interest in bingo. The design of the site has more than a little in common with Tasty Bingo to the extent where we suspect that the same basic template has been used. The good thing about that is if you like one, you're almost certain to like the other.
Dazzle Bingo
Dazzle Bingo is a bingo and casino site that hopes to bring a little sparkle into your life with the assistance of its brand ambassador – drag queen Miss Roxy. It takes the curious approach of featuring slots more prominently than bingo sites even though it has "bingo" in its name, but the bingo games are all present and correct if you go past the online slots section and keep scrolling.
The Dazzle Bingo site had an overhaul at the start of the 2020s to bring it in line with the higher-end 888 Group casinos and websites, so it's a step up from Tasty Bingo and Posh Bingo when it comes to presentation. It's undoubtedly one of the better-looking 888 Casino sister sites. In fact, we'd go so far as to say it looks fabulous, darling.
Slots Angel
888 Casino is an "all-rounder" casino that aims to provide every type of casino game in a single space. Most of the 888 Casino sister sites don't take that approach. Instead, they attempt to carve themselves a niche by focusing on one or two types of game. Slots Angel focuses on just one and – yes, you guessed it – it's online slots. There are just over five hundred of them in the Slots Angel catalogue, and they're taken from some of the best providers in the business.
Slotrs Angel is worth a visit if you don't want or need to be distracted by bingo, live dealer games, or card games. If slots are your passion and you want a site that gets straight to the point while looking great, Slots Angel will give you what you want. With the promotions that it offers, it might even give you a little bit more.
Nutty Bingo
We all know someone who's nuts about bingo. If you can't think of who that person is among your friend group, it's probably you. In that case, Nutty Bingo is the bingo site that was designed with you in mind. The people who play and chat in these bingo rooms aren't afraid to show off the zanier sides of their personalities, and you're welcome to join them. In fact, with the welcome offer, Nutty Bingo has its arms wide open and waiting for you.
The range of entertainment at Nutty Bingo isn't quiter as coimprehensive as it is elsewhere in the 888 Group. Rather than overloading you with hundreds of games, it keeps a smaller catalogue and promotes quality over quantity. Despite the name, it's a slots site as much as it is a bingo site and can cater equally well to players of either game type. Grab yourself a spin of the "Nutty Wheel" to see if you can land a spot prize.
Real Deal Bingo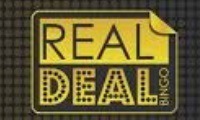 Real Deal Bingo is a bingo site that 888 UK owns and operates directly rather than one of the many that it operates on a white label basis. The network company tends to take a little more care of the casinos that it keeps "in house," and that shows in the design, and feel of Real Deal Bingo. It's a prestigious looking casino site that markets itself to people who love bingo but are serious about playing it.
When you say that you're the "real deal," what you mean is that you're the definitive article. This is a bingo site that says, "you've played the rest, so now come and play the real deal." It offers a well-structured loyalty program for those who are willing and able to accept that invitation, so if being rewarded for sticking to one casino is important to you, this could be a good option.
Tuck Shop Bingo
It's not often that we say this about an 888 Group casino, but Tuck Shop Bingo is a casino that's in the grip of an identity crisis. It doesn't know what it wants to be. It calls itself "Tuck Shop Bingo," but there are barely any bingo games here at all. You'll find just four bingo rooms listed at the top of the "all games" section, but beyond that, it's all about online slots. It's far more a slots site than it is a bingo site, and it might benefit from a rebranding exercise to underline that point.
If you came to Tuck Shop Bingo looking for bingo, you'd probably leave quickly and disappointed. If you happened to come across it while looking for online slots, you'd probably be delighted. It has over five hundred of them, which is enough to compete with any of the bigger names in the 888 range. It's just odd that it markets itself as if it doesn't.
Wink Bingo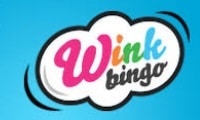 The top-tier slots, casino, and bingo sites owned by 888 Group are all stamped with the 888 name and logo, like 888 Bingo, 888 Sports, and (of course) 888 Casino. There are other brand families among the group, though, so there are sister sites within sister sites. Wink Bingo is a perfect example of what we mean. It was a standalone bingo site in the distant past,m but it eventually added slots. These days it also has an associated slots site, which we'll get to in a moment.
As one of the higher-profile 888 UK Limited bingo sites, you may have seen Wink Bingo advertised on television. It's a long-standing, well-trusted sister with a lot of positive factors going for it, and bingo fans should give it a look if they're after somewhere new to play.
Wink Slots
Wink Slots is the purpose-built sister site to Wink Bingo,m and carries across its logo and its vibrant colour scheme. It's odd that there are two sites for Wink because there are slots on Wink Bingo, so there's theoretically no need for an additional site, but Wink Slots has a few more casino offerings to go with its range of slots.
Wink Slots is kitted out with a live dealer section, roulette wheels, and table games. It's closer in style to 888 Casino than it is to Wink Bingo, so it's a true 888 Casino sister site in all but name. We'd still have to say that 888 Casino is the better casino overall because it has a better range of products and stronger promotional offers, but if you feel like you've exhausted everything there is to do at 888 Casino, this is a good candidate for your next place to visit.
Prize Land Bingo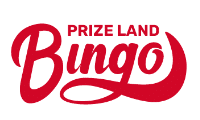 Prize Land Bingo once almost disappeared from the world of online casinos altogether, but it's back – and it means big business. This site is the former Iceland Bingo, which was connected by brand and logo to the popular British supermarket. The branding relationship no longer exists, but the website does. Rather than shutting things down and redirecting players elsewhere when the time came to rename the site, 888 decided to keep the players where they were and give the casino a new name. That name was "Prize Land Bingo," and the site has continued to go from strength to strength ever since.
Prize Land Bingo has gone from "the forgotten brand" to becoming a big deal within the 888 Casino family. It's prominently promoted on television and benefits from some of the best promotions that its parent company has to offer. it's right up there with 888 Bingo in terms of quality – and some would say it's even better than that.
More 888 Casino Sister Sites
The 888 Group operates more bingo sites than it does "true" casino sites. With a range of over two hundred, though, there are still several dozen casinos in the range. You can check out all of them in one place by visiting the 888 Group page here at sister sites, but if you just want to find somewhere to play a few spins right now, here are some more 888 Casino sister sites you might want to consider in addition to those we've highlighted above.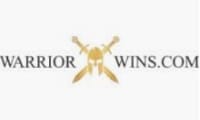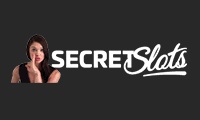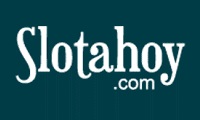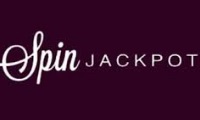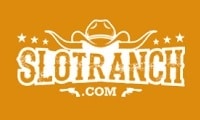 Can 888 Casino Be Trusted?

★★★★★
888 Casino is a 3 Star trusted casino, here's why:-
1. Cookies popup

YES – You'll see the cookie acceptance notification at the bottom of the page when you arrive.

2. Mass Media Adverts

YES – 888 Casino has one of the highest media profiles of any casino website in the UK.

3. Casino look and feel

GREAT – This is a stunning website with a cutting-edge style and a unique theme. It has a "big-time" style.

4. Trustpilot Score

POOR – After over 1,200 reviews, 888 Casino is rated at a lowly 1.6 out of 5.

5. Payment Options

EXCELLENT – You can use any traditional payment method along with electronic options like Trustly and PayPal.

6. Help Options

VERY POOR – There is no live chat or telephone support at 888 Casino. Support is available through a customer contact form only.

7. Operator country

TRUSTED – 888 Casino is part of the 888 Group, and operates from a base in Gibraltar.

8. UKGC Records

888 UK Ltd was fined £9.4m and issued with a formal warning in February 2022 after breaching anti-money laundering and social responsibility regulations.

9. Key Bonus Terms

ABOVE AVERAGE – Wagering requirements on bonuses can go as high as x50, which is higher than the industry average of x35.

10. Slot Developers

OK – The only providers listed by name at 888 Casino are Playtech, Red Tiger, and NetEnt, although the list ends with "and more."

Overall SCORE >

★★★★

★ – 3/5 Stars
888 Casino is a trusted site but has surprisingly poor customer support for a casino of this size.
What are players saying about 888 Casino?
Here are our condensed / reader's digest summaries of recent player reviews of 888 Casino.
27-Jan-2022 by Harold:
Don't trust 888 Casino. They're swindlers, they've made unauthorised transactions on my account. Frauds. – source: TrustPilot
27-Jan-2022 by Matthew:
Their incompetence never ends. I contacted them because someone set up an account in my name, and they wanted the security details that the imposter set up before they'd close the account. How would I know them? No interest in helping victims of crime. – source: TrustPilot
25-Jan-2022 by Clinton:
I've been waiting for money for more than a month. I deposited through PayPal. I've shown three different kinds of I.D. and all I want is my £319. They had no issues about taking my money but now I want some back from them they're asking for impossible documents. – source: TrustPilot
23-Jan-2022 by Marc:
I'm eating my words. I'd have complained about them a few days ago because I thought the odds weren't right, but today I've had a big win. I think sometimes we forget that sometimes our luck is up, and sometimes it's down. – source: TrustPilot
22-Jan-2022 by Stephen:
My experience with 888 so far has been terrible. They don't have 24-hour support, and getting responses back from them when you're having issues takes forever. It's just not good enough. – source: TrustPilot

16-Feb-2021 by Warren:
I really had a bad experience at this casino the first time I played here, but recently they are getting better. Last time my payment got very late like it took a month but this time I got it in a week. – source: TrustPilot
16-Feb-2021 by Xen:
I just joined this casino but I did not deposit. I am not sure about they pay you your winnings or not. This casino does not have a good reputation as far as I've heard. – source: TrustPilot
16-Feb-2021 by Thea:
This casino is just hilarious. They took my money by saying you have to deposit first but did not give me a single payout afterwards. – source: TrustPilot
15-Feb-2021 by Danielle:
This casino takes too much time in depositing, but when you deposit you should forget about your money because its gonna be vanish or you will be banned soon. – source: TrustPilot
14-Feb-2021 by Peter:
I was new to this online casino and I deposited my money and started playing instantly. I recently won and they gave me to cash out too. I loved playing on this casino. – source: TrustPilot
18-Dec-2020 by Ben:
This casino is scamming people with their fake promotional offers. I mistakenly deposited and won by some luck. When I requested a withdrawal they blocked me. – source: AskGamblers
10-Jun-2020 by David:
They don't even have a proper site for an online casino, their site just keeps crashing and the screen gets frozen sometimes. My money got disappeared when it crashed, I contacted their support but nothing. – source: AskGamblers
15-May-2020 by Sim:
They have all the games which I like, their site is just simple and easy to use. The customer support is not that good as they say. – source: AskGamblers
11-May-2020 by Bean:
This casino just gave me the worst experience, their site is just trash and utterly useless. Their bonus is fake and the support is so rude, you cannot even talk to them without them getting angry. – source: AskGamblers
16-Apr-2020 by Omar:
This has some kind of bug or I don't know what but it keeps getting down. Their games are not even stable and not fair at all. – source: AskGamblers
888 Casino Review 2022
888 Casino has been around for as long as the online slots and casino scene in the UK has existed. The first 888 Casino site was launched in 1997. That's so long ago that if it was a person it would now be old enough to gamble legally! The site as it looks today has very little in common with the one that existed way back then. It's changed and evolved just as the industry has changed and evolved, but has it kept up with the times?
New Player Welcome Offers
888 Casino comes with a pair of offers for new players only. The first is a very simple "play with double" promotion, with a 100% matched deposit subject to a minimum of £20 and a maximum of £500. A 30x wagering restriction applies to bonus funds created by accepting this offer. 
The second promotion is a no deposit bonus, and can only be claimed within 48 hours of registration. Players who accept the offer will get a credit of £88, but bonus funds must be wagered x50 before anything can be withdrawn. Wins are capped at £100. 
Monthly Promotions
The biggest ongoing monthly promotion at 888 Casino is its lavish VIP section. It's called "The 888 VIP Casino Club" and goes far further than almost any other loyalty program of its kind. Aside from all the usual free spins, cashback, and bonus rewards you may have come to expect from promotions like these, 888 Casino offers gadgets, technology, jewellery, and invitations to special in-person events. Those events could be held anywhere in the world. Members of the VIP club have been flown to Miami and Paris in the past. There are three tiers to the reward scheme – VIP, VIP Gold, and VIP Platinum. You'll need to qualify for the VIP Platinum tier before 888 starts buying plane tickets for you – and that may take you a while. 
Smaller, easier-to-access promotions at 888 Casino include a daily Wheel of Fortune that could bring you anything from free spins to "super bonus" funds and special live casino promotions, including a daily £750 Blackjack bonus. 
Pros and Cons
After over twenty years in the business, 888 Casino knows what it takes to make a casino website look and feel special. They've achieved that, but there are still a couple of negative aspects that need to be picked up on. 
Pros:
•888 Casino has one of the most comprehensive and impressive loyalty reward programs in the casino industry.
•Pay and play with a range of convenient payment methods, including Trustly and PayPal.
Cons:
•No instant withdrawal methods, even when using a faster payment method like Trustly or PayPal. 
•No live chat or telephone-based customer support. 
Featured Slots and Casino Games
888 Casino is presented in such a way that it makes all of its slots and games feel like they're "featured," with bespoke graphics and intelligent use of sub-sections to draw attention to specific games. There's a "Top 10 in the UK" section, which is full of old favourites, but the "Top Slot Games" section is where the truly popular games at this casino can be found. When this review was written, those games were:-
Millionaire Genie Megaways: 888 made this game themselves, so it's no surprise to see it featured so highly on their list. It stars a friendly-looking bright blue genie character. Stay quiet if you think you've seen it somewhere before – you might alert Disney's lawyers. The sticky wilds and free spins would make this slot entertaining even if it wasn't a Megaways feature, but all those ways to win give it an extra edge. Be wary of the high volatility as you would with any Megaways slot. 
Tales of Asgard – Freya's Wedding: There could scarcely be a better time for this Play 'n Go slot to exist. Marvel movies have made Loki and Freya cooler than they've been since the Middle Ages, and the Norse legends are the stars of this feature-heavy slot. It comes with walking wilds, respins and free spins with progressive multipliers and expanding symbols to boot. This is a stunningly good-looking character-driven slot, but the RTP is a pinch low at 94.4%. 
Starburst XXXTreme: NetEnt took a risk when they released this slot. The original Starburst is so beloved by gamers that tampering with the formula could feel like sacrilege. They've done it, though, and the result is a slot that looks very much like the original Starburst but somehow even more colourful. The "X" in the title is a reference to the massive multiplier wilds that exist within the slot and provide a respin each time they land. RTP is a generous 96.26%, and it's theoretically possible to win x200,000 your stake, but volatility is sky-high. 
888 Casino offers every conceivable kind of casino game other than bingo, which it leaves to its sister sites. That means it also has live dealer games, table games, jackpot-focused games and even a few site-specific exclusives that you won't see on any other casino site. 
Deposit and Withdrawal Methods
You'll be pleased by the range of withdrawal options at 888 Casino but possibly less pleased by how long it takes to get your money. Accepted payment methods include standard debit cards, e-wallets like Skrill, Muchbetter, and Neteller, the Trustly e-banking service, and PayPal. 
When withdrawing, you can add wire transfer to the list of options above. That takes 5-8 days, though, and even Skrill and PayPal take 2-3 days. It isn't clear why the withdrawal process isn't instant. 
Customer Support and License
Customer support is a hole in 888 Casino's armour. When looking for support, you'll be redirected to a "contact us" web form, and there's no information given about when you might get a reply. 
The licenses that cover 888 Casino are held by 888 UK Limited and are held with the UK Gambling Commission, the Malta Gaming Authority, Ireland's Revenue Commissioners, and the Gambling Commissioner of Gibraltar. 
Final Verdict
888 Casino is a juggernaut. It's one of the world's biggest online casinos, and it's hard to imagine that picture ever changing. The range of games is fantastic, and fewer casinos look or feel better to use. Having so little customer support available is utterly bizarre for a casino of this size, though, and is a frequent cause of the many complaints that are made about it on Trustpilot. 
888 Casino Sponsorships
Few casino brands are as active in terms of marketing as 888 Casino is. It's the cornerstone of the whole 888 brand, and the 888 brand has achieved great penetration in the UK through a combination of relentless TV promotion and sponsoring high profile sporting events and teams. We're going to take a closer look at some of those sponsorships and adverts now.
The casino has secured major sponsorship deals over the years, the most prominent of which is its sponsorship deal with New York Jets – a renowned team in the NFL with millions of fans. The deal isn't much good in terms of brand visibility in the UK because so few people watch the sport over here, but it's a reminder that 888 is a global brand with priorities that extend beyond our shores.
888 Casino TV Adverts
Many of the television adverts of 888 Casino's past are still there to be viewed on YouTube. Here are some of the higher-profile ones that you might remember.
2015 – Edge Of The Seats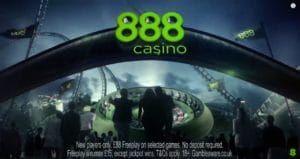 The idea behind this advert was that playing at 888 Casino is the ultimate thrill ride. It's set in a theme park, but a theme park that's open after hours and keeps going when things get dark. There's an almost scary edge to the advert, which is a strange stylistic choice, but it helps the advert to stay in the memory. It ran throughout most of 2015 and came at the same time as a large-scale revamp of the 888 Casino website, so this was 888's way of letting the world know that the "fairground" was open once again and there were new "rides" to experience.
2016 – Suspenseful Blackjack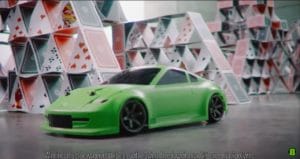 This ad features a game of blackjack and a Porsche racing through card buildings for the win, but right before the final stretch there is an air of suspense as the car gets ready for a jump and the blackjack player calls for a hit. It's a crucial moment – not for the faint of heart and full of thrill and excitement – but this is the type of suspense to be expected from the 888 Casino. The intention was clearly to make the audience think of 888 Casino as the big, sexy fast car. It's a marketing trick that's as old as time, but people wouldn't keep turning to it if it didn't work.
2016 – London Recipe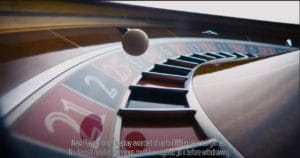 This advert was scaled-down in comparison to some of the other big-time 888 promotions of the past. The majority of 888 Casino TV commercials take place outside the confines of a casino. This one puts us right in the middle of one. In fact, it puts us right on the edge of a roulette wheel. Now we know how it feels to be the ball! Even though it's simple, it manages to create a sense of suspense as we wait for the ball to land, and does a good job (yet again) of equivalating the simplicity of playing roulette to being on a high-octane thrill ride. The common theme among 888 Casino adverts seems to be suspense. Speaking of which, that's exactly the theme of the next advert.
2018 – Suspense In Every Moment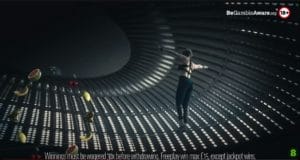 Having played with the concept of "suspense" every other conceivable way in the past, 888 Casino finally takes the literal route of having someone actually walk on a high wire to illustrate what "suspense" means. It's almost like they're winking at us through the camera. The colour palette of the advert is once again moody and grey, which by this point has to be a clear indication that 888 Casino wants to be seen almost like a nightclub. It's a place to come and play in the dark, and take risks. Rightly or wrongly that's how a lot of people feel about playing casino games, so this probably struck a chord with the advert's intended audience.
2019 – The 888 Casino Mobile App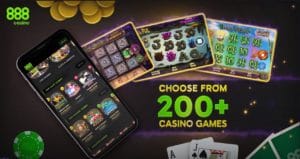 Now we come right back up to date with the 888 Casino mobile app. 888 Casino resisted the idea of launching a standalone app for a surprisingly long time, preferring instead that players should come to the casino and play there. A trend can't be ignored forever, though, and the trend in gaming right now is that more players are using their mobile phones to get online than there are using desktops or laptops. That's a fact. A market of that size needs to be catered for, and that's what the 888 Casino mobile app does. It's a scaled-down version of the full site, featuring two-hundred-or-so slots and games taken from the full range. Two hundred is a lot to have in the palm of your hand, though, and our understanding is that the app has been and continues to be a hit.
888 Casino Sponsorships
In 2013, 888 Casino was the title sponsor of the Snooker World Seniors Championship. As well as the sponsorship with NFL team the New York Jets from 2018 to 2020, 888 Casino were also announced as being the sponsor for the 2021 Portuguese Grand Prix. With 888's close relation to sports and sports betting, these feel like fitting sponsorships for the brand and will likely draw in a lot of audience attention and potentially bring new customers to the casino. Additionally, 888 Sport have become the main sponsor of the Shamrock Rovers Football Club for the 2021/2022 seasons.
In September 2021, 888 Holdings has confirmed its £2.2 billion purchase of William Hill International. Although 888 largely specialise in online gambling and casino brands, the company has no intentions to change the traditional sport betting operations and has confirmed plans to keep the in-person retail stores the way they are (in hopes of also keeping the actively visiting customers) and continue to use the stores for betting purposes. With William Hill going from about 2,300 stores in 2018 to around 1,400 in 2021, keeping these retail stores is key for the brand and company. The deal was completed in early 2022.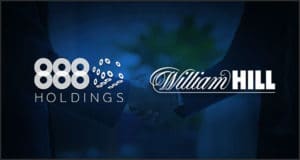 The History of 888 Casino and the 888 Holdings Company
888 Casino was founded in 1997 and was originally named 'Casino-on-Net'; it is one of the oldest casinos online and was the first exclusively online casino to be registered in the United States, which happened in 2013. The rebrand to 888 Casino took place in 2010 to fit the theme alongside the other 888 brands. The casino has received multiple awards, such as 'Casino Operator of the Year', in 2019 from the Gaming Intelligence Awards, and their earliest award in 2013 'Best Casino Operator', from the eGR Operator Awards.
888 Holdings PLC, which is more often known as 888.com is a gambling company that owns numerous brands, some of which are: 888 Casino, 888 Poker, 888 Bingo, and 888 Sport. This company was established in 1997, just before the release of their main brand 888 Casino. They also have an online bingo room named 888 Ladies which was launched in 2008, and in 2013, they released a mobile app. In 2009, 888 Holdings purchased many online casinos, such as Wink Bingo and Posh Bingo, with Wink Bingo being the second biggest and most popular 888 bingo site.
888 Casino on Social Media
This casino has a verified Facebook page with over 92k likes, however, this page is unlike many other casino Facebook pages which tend to share promotions, competitions, or interactive content. The 888 Casino Facebook has only posted when there have been technical difficulties on the site, such as a post in March 2021, that reads "Apologies for the interruptions to the service." Considering the popularity of this casino, it is strange that they do not use a platform such as Facebook to share sitewide news or promotions for games on the casino. However, since this page has quite a significant number of likes, it must be very helpful for players to visit when the site is down. If they are struggling to access the casino, they can quickly find out the source of the issue from Facebook and return to their gambling once the site is back up and running.
888 Casino do not only use Facebook though, as their verified Twitter account (@888casino) contains more of what you might expect. With 11k followers, this Twitter page does what all the other casinos do on social media, and that is promote the site and games! While their tweets do not receive much interaction, the account shares live events that will be taking place as well as promotional content for the games on the casino. With both of these pages combined, 888 Casino's social media game is stronger than many of its competitors, where it manages to interact with active customers by giving them regular updates on both the playable content on the casino and the issues that is may occasionally face. There is no Instagram account to be found for 888 Casino.