888 Casino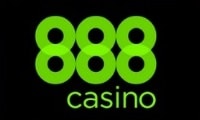 888 Casino sister sites include 888 Poker, 888 Sport and 777 Casino.
888 Casino (888casino.com) is operated by 888 UK Limited, 601-701 Europort Gibraltar, GX11 1AA
Sites like 888 Casino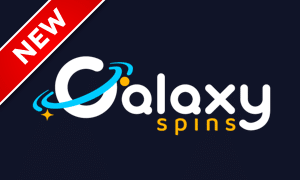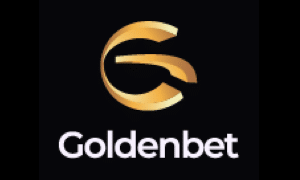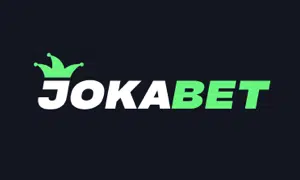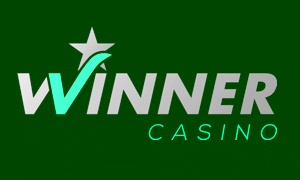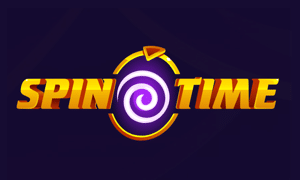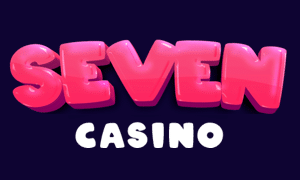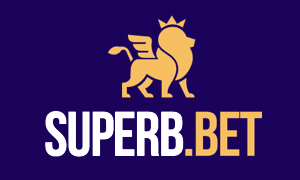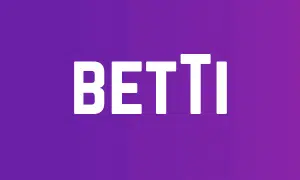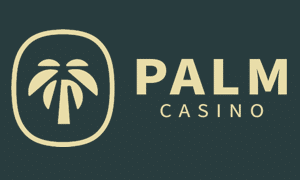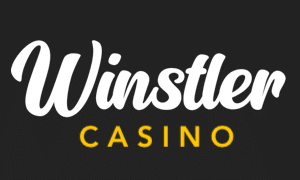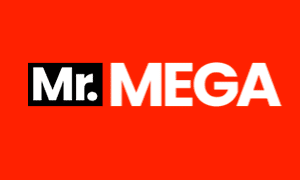 888 Casino Sister Sites
If you were to visit at the UK Gambling Commission website and look up the licence of 888 UK Limited, you'd find more than three hundred 888 Casino sister sites listed there. That's a classic example of looks being deceiving. The reality is that almost all of those 888 Casino sister sites were sold to Broadway Gaming in 2022, and 888 UK Limited is providing ongoing support to them for a short period. There are very few genuine 888 Casino sister sites left because of the operator's decision to focus on its US operations and its sports betting empire, but the scoop on the surviving sites is provided for you below.
777 Casino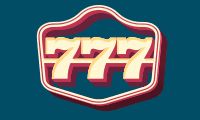 Like we said above, the world of 888 Casino sister sites is a lot smaller than it used to be. This is a casino operator which, until early 2022, was responsible for more than two hundred iGaming sites. Today it operates only a handful, and the closest of those that remain to 888 Casino itself is 777 Casino. This American road trip-themed casino is the only one of the 888 Casino sister sites that's cut from the same cloth. By that, we mean it's the only casino on the platform other than 888 Casino itself that focuses on slots, table games and live dealer games. You might be inclined to think that it's a "lesser" casino when compared to 888 Casino because 888 is more than 777, but we know many players who'd tell you that 777 Casino is the better of the two sites overall. It's easier on the eye and doesn't have the identikit template-based design of the other 888 UK Limited iGaming sites. With a unique design and unique promotions, 777 Casino is where we'd start looking if we were on the hunt for 888 Casino sister sites. That's why we've positioned it first on our list.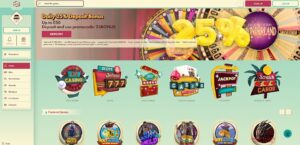 888 Sport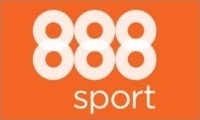 888 Sport is the focus of the entire 888 Holdings brand now that the company has decided to downsize the number of casino and gaming sites that it operates. The casino operator is focused on trying to make a splash in the US sports betting market, and it's let go of all of its bingo and non-branded slots sites in order to do so. 888 Sport is now arguably the flagship brand on the platform in the eyes of the company that operates it – more important than 888 Casino itself. The other 888 Casino sister sites bow down to this one, with its solid grey background and its flashes of orange trim. 888 Sport has been a popular place to come and bet on sporting matters for years in the UK and is particularly well-known for its live, in-play bets – a format that the site likes to think it pioneered. Both 888 Casino and 888 Sport serve as a portal for the other sites on the platform that carry the 888 brand. Next to the logos, you'll also see the logo of the EGR Awards, confirming that 888 Sport was a winner at the ceremony in 2021. This is a big-time sports betting site from a big-time company that specialises in the niche, and it performs exactly as well as you'd hope it to.
888 Poker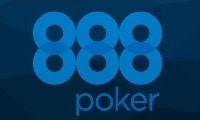 888 Poker is not yet the "go-to" destination for online poker in the same way that 888 Sport is a "go-to" destination for sports betting, but it would like to be. 2022 saw 888 Poker celebrate twenty years in the business following on from its launch in 2002, and it celebrated it by picking up a gong at the 2022 EGR Awards. That's the sign of a poker site that's still going from strength to strength after two decades in the business. Perhaps it's helped along a little by its attractive promotion, which invites all new players to try the site out with a £20 bonus, no deposit required. The bonus is granted in the form of tournament tickets, which are only valid for specific tournaments and expire if they're not used within seven days of being awarded. Customer reviews of 888 Poker (or, at least, the ones they choose to list on the website) speak in glowing terms about its payout rates, range of games and reliability, and the 888 Poker Club looks like a good place to hang out and play if you're a skilled player. The only thing missing is an academy or training school for newer players, but such things can be found elsewhere.
888 Casino News
: On 1st December, Gambling Insider announced a significant development in the iGaming industry: Booming Games, a prominent supplier, is set to enhance its presence in the Spanish market through a strategic partnership with 888 Casino. This move marks a pivotal step in Booming Games' expansion within regulated European markets, following its recent entry into the Danish market via a collaboration with RoyalCasino.dk. Booming Games, known for its diverse and engaging slot game portfolio, will now offer Spanish players access to popular titles like TNT Bonanza, Cash Pig, Buffalo Hold and Win, and The Wild Wings of Phoenix. This integration aligns perfectly with 888 Casino's strategy to deliver exceptional gaming experiences to a global audience. Frederik Niehusen, Chief Commercial Officer at Booming Games, emphasized the significance of partnering with 888, praising its reputation for providing a secure, fair, and trusted online betting environment. This collaboration is seen as a major step in bolstering Booming Games' footprint in the Spanish market.
The Head of Content at 888, expressed excitement about adding Booming Games to their portfolio, noting the alignment of their diverse range with 888's commitment to delivering premium content. The partnership is expected to yield mutually beneficial outcomes, given the strategic visions of both companies. Earlier in June 2023, Booming Games had initiated its Spanish market venture through a deal with TonyBet, introducing several of its titles to Spanish players. This latest partnership with 888 is set to further solidify Booming Games' position in the music industry and leverage 888 Casino's platform to elevate its status and reputation in the iGaming sector.
: The Las Vegas Advisor has recently shared a guide for players of Double Exposure Blackjack on 888 Casino sister sites to offer valuable insights into optimising their gameplay. This variant of blackjack, where both dealer cards are dealt face up, eliminates much of the guesswork typically associated with the game. However, it's important to note that while strategic play can enhance winning chances, success in this game also hinges on the whims of fortune. The guide, originally published by 888 in August, highlights the unique aspects of Double Exposure Blackjack. Unlike traditional blackjack, where ties push, in this version, the dealer wins all ties except when both hands are blackjacks. This necessitates some unconventional moves from players, such as hitting on a 20 when the dealer also shows 20. Additionally, player blackjacks pay even money instead of the usual higher payouts.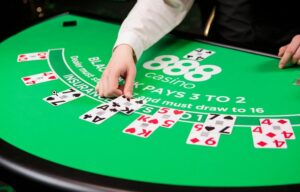 The game's rules also limit certain actions. For instance, players can usually only split pairs once, and doubling down is often restricted to specific hand totals. Despite these constraints, the appeal of Double Exposure Blackjack lies in the transparency of seeing both dealer cards, which is not a common feature in most casinos. The house edge in this game varies based on specific rules in play. For example, if the dealer hits on a soft 17 and other player-friendly conditions are met, the house edge can be as low as 0.68%. Conversely, more restrictive conditions can increase the house edge to around 0.96%. The guide also delves into the basic strategy for Double Exposure Blackjack, which is more complex than standard blackjack due to the additional possibilities presented by the game's unique rules.
: In the growing gambling landscape of Australia, the allure of high-stakes online casinos is on the rise, offering aficionados the luxury of engaging in spirited wagering from their abodes. Navigating through this digital casino jungle, high rollers seek havens that not only provide the adrenaline rush of high-stakes play but also bespoke services tailored to their high-end gaming needs. Earlier this week, On the Spot News presented an exclusive briefing on the best of the best Australian online casinos for November 2023, with a special spotlight on 888 Casino, named the fourth-best for the discerning high-roller clientele. Spin Palace Casino takes the top spot, acclaimed for its seamless interface and eclectic mix of high-stakes games. Jackpot City Casino follows, lauded for its progressive slots and mobile adaptability, ensuring that big bets can be placed anytime, anywhere. Royal Vegas Casino is revered for its regal approach to high-stakes entertainment and a loyalty program fit for royalty. Amidst these giants, 888 Casino stands tall, offering a plethora of live dealer games for those seeking the authenticity of a tangible casino and a reputation for fairness that high rollers can trust.
The article indicated it is paramount for players to engage in high-stakes gambling with a spirit of prudence and enjoyment. This entails setting sensible budgetary constraints, being mindful of time spent in the virtual casino realms, and periodically reflecting on gambling activities. Utilising tools for responsible gambling provided by platforms can fortify one's resolve to gamble sensibly. Players are advised against the perilous pursuit of recovering losses, which often leads to deeper financial predicaments.
: For those tracking the cutting-edge intersections of technology and entertainment, the GWW has dropped an insightful piece exploring the transformative role of Artificial Intelligence (AI) in online casinos. The core revelation? How AI is shaping user experiences by tailoring game recommendations based on individual preferences and play histories. The landscape of online casinos is ever-evolving, and central to this metamorphosis is the surge in AI applications. Think of it as the Netflix of the casino world; much like the streaming giant uses algorithms to suggest your next binge-worthy show, online casinos employ AI to understand your gaming tastes and offer games you're most likely to enjoy. A standout in this innovative approach is 888 Casino. As highlighted by the GWW, 888 Casino leverages AI's power to refine its game recommendations, thereby enhancing the user experience.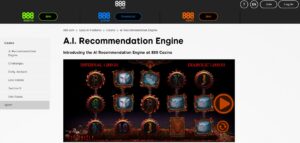 By analysing playing histories, betting patterns, and even the time spent on games, 888 Casino's AI-driven recommendation engine curates a personalized game roster for each player. This not only makes game selection more intuitive for the player but also increases the likelihood of players discovering new games they'll love. This technological leap showcases how the 888 Casino sister sites are at the forefront of contemporary online casino operations. By integrating AI, they're not just ensuring a dynamic gaming experience but also setting a benchmark for other platforms. It underscores the casino's commitment to understanding its members' preferences and continuously striving to offer them the best. As the digital age progresses, the fusion of AI and online gaming appears to be a match made in heaven.
: Banking via eChecks seems like a fairly complicated way to deposit funds into an online casino bankroll. Nevertheless, plenty of virtual casino frequenters have started to prefer the method of paying and playing over using debit cards or e-wallets. With that subsection of casino fans in mind, the website Live Mint let its readers know their view on which are the top nine eCheck casinos for players in Canada. Each of the nine casinos received a 4.5 – 4.7 / 5-star rating from the casino experts; the top-scoring casinos included Jackpot City Casino, Luxury Casino, and Sports International Casino. As you can probably gather by the titles of each of the platforms, each caters to a very specific type of casino punter, making it easy for readers to instantly find their favourite new casino.
Surprisingly, 888 Casino was only one of two casinos to receive a 4.5-star review; the other was Royal Vegas Casino. Usually, casino experts make the 888 Casino sister sites out to be all singing and all dancing casinos, but Live Mint left their readers under no such illusion. A large focus of the mini-review was the current welcome offer, which can deliver a £25 sign-up bonus, and a bonus match on the first deposit, worth up to £1000. For regular players, the bonuses don't end with the first deposit, there are plenty of tournaments to get involved with and weekly free spins on the table to inspire repeat custom. The live casino section was also rated as excellent, thanks to the contributions from Pragmatic Play and Evolution.
: The owner of the 888 Casino sister sites, 888 Holdings Plc, has recently projected a 10% quarter-three revenue drop, according to the blog site Play Michigan, but their plans to give 888 Casino a brand-new sister site by launching the Sports Illustrated sportsbook in Michigan is still going ahead. Revenue drops are far from the only roadblock those at the helm of 888 have had to overcome to establish the new site; they are pushing forward in spite of the frustration with regulatory compliance. The online casino is already available for residents of Michigan state, it is the retail sportsbook (what we would call a betting shop in the UK) which has been giving 888 trouble. The retail sportsbook is set to set up shop in the Island Resort and Casino in Harris, which is in the Upper Peninsula in Michigan.
Earlier this year, a series of crisis calls were made by the 888 executive chair, Jon Mendelson, to shareholders; the calls were made to discuss the ongoing significant impact of several compliance changes in the state, and to warn that the company has failed to establish a dominant market share. Mendelson is predicting that the revenue will drop by 10% year-on-year, which could see the company losing up to £400 million. Despite his pessimism, his co-venture with the Authentic Brands Group which will create a retail space for the Sports Illustrated betting firm, is still in the works. However, even the location of the sportsbook seems a little strange, it is a 5-hour minimum drive from Michigan's major cities!
: Jobs for life are pretty hard to come by these days, especially if you are one of the top dogs in the iGaming industry, as illustrated by a recent article published by Gambling Insider on how there has been a sizeable shakeup for the owner of the 888 Casino sister sites. On September 26, Gambling Insider announced that 888 has made several shakeups to its board committees with immediate effect. This announcement follows the ones made in July and September 13; it reveals that Andria Vidler and Yariv Dafna will be parting ways with the board on September 30 and October 2, respectively. In February 2024, Sean Wilkins will be appointed as the new chief financial officer for 888 to fill Yariv Dafna's shoes, and Lord Jon Mendelsohn will resume his position as a Non-Executive Chair after re-joining the nominations committee on October 16.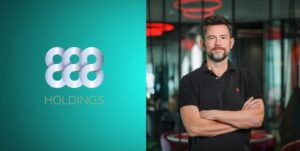 The audit committee will also undergo serious changes, as will the Gaming Compliance Committee, which will see Michael Alonso as the chair, and Ori Shaked as the Non-Executive Director. While these changes hardly signify that there will be any major changes to the iGaming experiences for members of the 888 Casino sister sites, they do indicate the gambling firm's dedication to strengthening its position in the iGaming market as much as possible. What is slightly more interesting to note is the new partnership between Reevo Gaming and 888, which was finalised and announced earlier this month, and will bring cutting-edge poker products to all platforms under the 888 banner.
: This week, the website Mint updated its list of the top Canadian online casinos, and unsurprisingly, 888 Casino hasn't been removed from the list, it just keeps on hanging in there at position number ten, which is still quite the achievement, considering that there are now 2,100 online casinos on the Canadian casino scene, making it almost impossible for anyone new to the iGaming realm to make an executive decision on which platform will suit them down to the ground. If you want to read the full report, it is still available to view on Mint; however, it is far from light reading, it is a 26-minute read, which will take you on a journey through some of the most popular domains, including Jackpot City Casino (best overall), Dolly Casino (best for crypto players), and Hell Spin Casino (best for bonuses).
Mint gave the 888 Casino sister sites a 4.5 / 5-star review, and sold it as one that will easily entertain any fans of live dealer games; the game library is awash with hit games including Monopoly Live, Mega Ball, and Crazy Time, along with more traditional iterations of blackjack, poker, roulette and baccarat. If you almost exclusively stick to the live content, you will almost certainly find that 888 is the casino that you will want to stick with; the bonuses which can easily be redeemed for live gameshow fans act as great incentives to stick around. One of the only downsides is that the welcome offer is slightly smaller than most.
: Even though the no-deposit welcome offer of 88 entirely free bonus spins has been offered to new members by 888 Casino for approximately forever, that didn't get in the way of the Sun promoting the promotion on the 5th of September in an article which carried the headline "grab it quickly". While some promotions at online casinos are incredibly time-limited, the same definitely can't be said for this promotion; notably, The Sun just wanted to be paid its dues for publishing the article which comes with a commercial content notice, which warns that the Sun may get paid for publishing the piece. If you ever wanted the ultimate affirmation that the writers for the Sun may occasionally be mercenary, they even went as far to say that the free spin offer was rare – it is about as rare as pigeons are in London.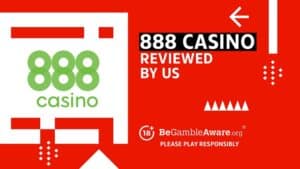 To drive the point home even further – which wasn't necessary by this point – the writers also decided to exclaim that there is almost nowhere else on the internet you can access this kind of promotion – just by heading over to a site such as No Deposit Spins you will see a long line of casinos which offer similar deals to new players, such as Sky Vegas. The free spins from 888 Casino are valued at 10p each, and they can be cashed in on a variety of pre-selected slot games for all eligible new members who complete the registration process and claim the free spins within 48 hours of doing so. After the spins have been claimed, they will remain active for 14 days.
: This week, the Stratford Observer let its readers know which online casinos were giving away the best no-deposit free spin deals in 2023. They voted PlayOJO casino as the top site for freebies, as you can receive 50 free games just for signing up, and with those free spins, you will get to play for real cash that doesn't come with strings attached, what you win from them is yours to keep. That isn't the only reason PlayOJO made it to the top of the list; the limited number of country restrictions and vast amounts of gaming options made it a clear winner in the eyes of the reviewers. The second recommended casino, Slot Nite, doesn't have a no-deposit welcome offer as such, but considering that you can claim a 100% deposit match bonus and 100 free spins off the back of a £10 deposit if you are joining them as a UK customer, it's still a great casino to get acquainted with!
888 Casino also squeezed in towards the end of the list, with only Gala Bingo appearing after it. If we were curating the list, it would be far from the bottom, especially as the 888 Casino sister sites welcome their new members with not one but two offers. Firstly, all new members can claim 88 free spins – no deposit required. Once you have worked your way through those 88 free games, you can really get stuck into the 888 action with a 100% deposit match bonus which can stretch up to £200.
: On the 8th of August, the Hindustan Times revealed which online casinos provide the best gaming experiences for players in Canada in 2023. The ranked list of the ten top casinos is relevant for anyone who enjoys spinning slots, wagering on card and table games, and dabbling with crash and arcade games from the comfort of their own homes. While the best casino for you will always be a matter of individual preference, it is always advisable to consult lists such as these to ensure you are not missing out on some of the best platforms knocking around in terms of bonuses, banking processes and partners, customer support options, and, of course, games.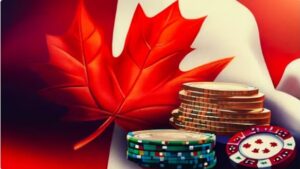 Usually, in lists such as these, the 888 Casino sister sites take pride of place at the top of the lists; however, in this instance, 888 Casino found itself at the bottom of the ranked pile. The best overall casino was Jackpot City Casino, whereas the best casinos for crypto and progressive jackpot slots were Dolly Casino and Spin Casino, respectively. At least 888's flagship platform was dubbed the best for live dealer games, and there is a fair amount of weight to that claim given how many options there are in the live casino lobby. From roulette, blackjack, poker, and baccarat favourites from Evolution Gaming to 100% exclusive games that you won't find anywhere else to VIP tables where you are guaranteed to be only seated among other high rollers, you are sure to find what you are looking for at 888.
: Casino reviews may not be the bread and butter of the Complete Sports platform, but when they hooked up with the industry insiders, Casino Alpha, they gained a fair amount of authority on the subject. On the 20th of July, Complete Sports, with the help of Casino Alpha, published a list of the five best UK casinos. If you have been on the iGaming scene for a while, the ranked results won't come as much of a surprise. In first place was Virgin Games Casino, followed by NetBet Casino, LeoVegas Casino, and 888 Casino, which came in fourth place just ahead of Bet365 Casino.
The 888 Casino sister sites were recommended for casino players with budgets of all sizes. For more frugal players, many of the games have a low min wager threshold of 10p, while high rollers won't feel limited when they are hitting the premium and VIP live dealer tables, some of which can collect wagers of up to £10k. In addition to the games that are frequently spotted across all of the major UK casinos, 888 also hosts several of its own branded and 100% exclusive games, which can't be found on any other platform. The casino also came highly recommended for its fast and reliable withdrawal processes; according to expert casino raters, there are few casinos that can facilitate transactions better than the 888 Casino sister sites, which partner with all the main e-wallets. Finally, the native apps for Android and Apple users were described as intuitive and effortless to navigate.
: On the 9th of July, Republic World ranked the best free spins bonuses available to UK customers; each of the casinos listed is giving away free spins to their new members, and none of them required a deposit. The relatively unknown website, No Deposit Slots, was listed as the best overall site for no-deposit freebies – given the name, it seems like an easy choice for the best overall site! Bonus Boss by Intouch Games was listed as the best site for free spins, which is also fairly hard to argue with; several other Intouch Games casinos made the list, including Dr Slot, Mr Spin and Casino 2020. In third place came 888 Casino, which boasts several other perks than the free games on offer to all new players. However, it wasn't mentioned based on the availability of no-deposit free spins; it was recommended to Blackjack fans looking for a few free games.
Just like the 888 Casino sister sites, the flagship platform has one of the best selections of Blackjack games, including live dealer games and automated Blackjack games that you can play at your own pace. Unfortunately, there is no such thing as a perfect casino; Republic World noticed a few flaws, including the limited payment selections and the slower-than-usual withdrawal times, which could make the banking process stressful for some players. Republic World also mentioned the country restrictions, which will limit players outside the UK, but naturally, this shouldn't be a concern for anyone inside the UK. Other reasons to join 888's most popular online casino include the easy-to-use interface and the top-notch graphics.
: For Canadian players who have a strong preference towards Apple Pay as a banking method when they make deposits and withdrawals at a casino, Benzinga provided several great recommendations on the 21st of June. Before getting into the recommended casinos, the casino experts ran through some Apple Pay history. Even though it has felt like Apple Pay has been with us forever, it was only introduced to the world in 2014; shortly after, it became the default way to pay on iPhones and iPads to make mobile banking feel effortless. Benzinga even went as far as to say that Apple Pay is a far superior banking method than PayPal, despite the number of people that have stayed loyal to the original e-wallet. A few perks of Apple Pay include zero fees, convenient and safe transactions, and that the payments are accepted internationally.
888 Casino was named as the best overall casino for Canadian players looking to bank via Apple Pay. It was an easy first option, given that the 888 Casino sister sites enjoy an unparalleled reputation. The flagship casino has been operational since 1997, making it one of the oldest iGaming platforms still standing and relevant in 2023. Apple Pay is just one of the banking methods you can use to fund your account balance and withdraw your winnings easily, safely, and seamlessly after spinning high-quality games from the likes of 4 the Player, WMS, Microgaming, and NetEnt. Currently, new members can claim a bonus package worth up to £1,500.
: The 888 Casino sister sites received a notable mention in an article posted by the Las Vegas Advisor on casino math and how you can play with an advantage against the house while staking on an online platform and enjoying live dealer games. While the article is technical in nature, it provides some sage advice for online casino frequenters who want to make the most out of their stakes. According to the casino experts, card counting does work – to a degree – especially if you are playing games such as Blackjack, where memory does matter. Theoretically, what happened previously will determine what cards will be pulled next and what the game outcomes will be. For the eagle-eyed with a sharp memory, the game can be beaten, although it will take a fair amount of practice of playing with live dealers. The same rules do not apply when playing automated games, which utilise a random number generator in compliance with UKGC guidelines.
It is important to note that even while playing with an edge, winning isn't a guarantee, so you will need to expect to make some losses while using this strategy. However, compared to players banking on dumb luck, you will have a greater chance of winning. With this strategy, the more hands you play, the higher your success rate will be. The writer for the Las Vegas Advisor, Anthony Curtis, warned that even the most experienced players will want to ensure their bankroll can withstand the game where losses are incurred.
: If you are ready to whip out the strawberries and cream and Pimms while watching Wimbledon this summer but you don't know which online bookmaker to choose to back your favourite player, We Heart has a list of top recommendations for you, which will also see you through the French Open season. With consideration to the tennis bonuses, pre-match betting markets and in-play odds, Grosvenor Sport was voted as the best overall, whereas Mr Play was viewed as the best for betting markets. Trailing behind in third place is one of the 888 Casino sister sites, 888 Sport, which hopped into the list on the back of its tennis specials.
Unlike most top bookies lists of this ilk, We Heart went in-depth to fully explain their recommendations. For 888 Sport, there was a lengthy list of pros, including the intuitive web design, which also works incredibly well on mobile, the bet feed feature, which feeds you all the data you need to keep up to date with to place the right wagers, and the enhanced tennis odds, which are offered every week while the main tournaments are underway. Even if you only sign-up for 888 Sport for the £30 in free betting tokens, you won't be disappointed as a tennis bettor during the summer of 2023. The only downside to 888 Sport is the lack of live streaming, but as tennis fans in the UK are all too aware, it is easy to catch up on all the Wimbledon matches by watching the BBC channels.
: If you need some help weighing up the pros and cons of joining one of the biggest international online casinos, the recently posted fair and unbiased review on Nostra Bet will fill you in on all you need to know about the site which was given an almost perfect rating by the reviewers. With a 4.9 / 5 rating, 888 Casino is one of the top-rated casinos to have been reviewed by the casino expert team. In the final verdict, it was acknowledged that even though the 888 Casino sister sites have made major strides since they appeared on the internet decades ago, there is still significant room for improvement. The majority of that room was within the game library. Nostra Bet pointed out that there are only 170 games to explore in total, while other online casinos can boast up to twenty times that amount.
However, the super stripped-back game library may be more attractive to some players who don't want to be overwhelmed by swathes of games. Additionally, the curation of the games puts 888 in the same league as the Tate for how discerning it is! You will only find the very best online slot games, such as Reel Rush, Ghosts in the Shell, Pirates Millions and Once Upon a Dime. There is also a very modest selection of live dealer and automatic table games to check out, although you certainly won't feel spoilt for choice here. The casino also lost a few points for not having a live chat service for players to use to reach out to the customer care team.
: While the 888 Casino sister sites hardly need any promotion from third-party websites, Silent Bet still went out of its way to review the flagship casino in a fully transparent review, which also lets readers know just how much effort went into the review process. Impressively, before the review was published, Silent Bet did 57 hours of testing, conducted 13 brand comparisons, read 30 articles on the casino and consulted eight in-house experts. When all was said and done, 888 Casino was given a 9.5 / 10 rating. Naturally, with a rating that high, there were lots of plus points to choose from, but the casino experts ran with the welcome bonus, the VIP club and comp points, and the platform's status as a UK-licenced casino. It is also a highly convenient iGaming hub, as members won't need to create separate accounts to play bingo games, hit poker tables or place a wager on sports odds.
One of the only complaints in the glowing review was the game collection, which is marginally more minimal than the game libraries found on other UK casinos. The reviewers didn't seem all too keen on the cashout process either, considering it garnered the lowest rating of 7 / 10. However, in the payment section on the review, it wasn't overly clear what the reviewers were disapproving of, considering that the minimum withdrawal amount is relatively low at £15, there are no fees to pay and most e-wallet options allow you to receive your cash within 48 hours.
: With mobile gaming still on the rise, the blog Basic Tutorials has tapped into the ever-growing trend and released an article detailing the five unmissable gaming apps that are available via the Google Play store. The 888 Casino native app was number one on the list; Basic Tutorials declared that there are few more exciting thrills than heading to an online casino and gunning for life-changing jackpots to take the guilt away from spending your spare time gaming. 888 was dubbed the leading operator in the iGaming market, and the app makes it easy for mobile players to enjoy all the great games that are available on the desktop versions of the 888 Casino sister sites. There is blackjack, slot games, and roulette wheels by the smorgasbord in addition to the great range of live dealer games that can give you the brick-and-mortar casino experience in the comfort of your own home, at your desk during your lunch break, or on the commute to work. The 888 app was also recommended for the range of bonuses that are great for topping up your bankroll and the fast withdrawal processes.
Other Google Play games recommended by Basic Tutorials included League of Legends: Wild Rift, which gives mobile players the same gaming quality they would expect to enjoy on a PC; the objective in this game is to assemble an army to defeat your enemies. For players looking for a nostalgia hit via the Android app store, Crash Bandicoot: On the Run was the third recommendation on the extremely well-thought-out list.
: This week, the website Gambling Sites asked the redundant question, are the 888 Casino sister sites legit? While we can fully understand why articles in this vein are warranted for smaller-scale casinos which are far from household names, considering that the 888 sites are some of the most respected in the industry, which is also pointed out in the article, it seems surreal that they could ask the question in all sincerity. Of course, they didn't; they were just looking for an excuse to create content. Unsurprisingly, the writers instantly declared that the 888 sites are fully safe, fair, and legitimate. However, they did throw in the caveat that they aren't for everyone, as you may not be able to find what you are looking for when you are browsing the game library. The reviewers also seemed fairly proud of themselves that they manually counted the number of online slot games that are available in the library. At the time of writing, that number stood at 1411, but the collection is forever growing as they integrate new innovative games alongside traditional games.

The reviewers also seemed to like the search functions available via the site, which allows you to easily browse the Megaways slots, the games that are 100% exclusive to the site, the games of the week, and which games are fresh to the site. In the slot catalogue, 160 of them are of the progressive jackpot variety, and many frequently boast prize pools that stand above £1 million.
: This week, The Telegraph shared a juicy promo code for one of the 888 Casino sister sites, 888 Sport, which is infinitely more generous than what new players at 888 Casino can bank on. In addition to providing the code, the gambling experts at the Telegraph also provided an in-depth guide to the sportsbook sister site in general. The 888 Sports sign-up offer was described as one of the best in the industry, which is pretty hard to disagree with, considering that the 100% bonus match goes far beyond the usual offering of £100 by bonus matching up to £250! Typically, those kinds of welcome bonuses are only available on the other side of the pond, but when UK players sign-up with the bonus code 250BONUS and make a minimum deposit of £10 followed by a stake on 1 / 2 odds or higher, the bonus funds will roll right in. Before any of the bonus cash can be withdrawn, the 5x wagering requirement must be fulfilled within 60 days of receiving the funds.
The Telegraph also shared a few ongoing offers which can be used by new and existing members alike, starting with the bet builder feature before moving onto the perks of the £5 free bets that are allocated when you win with odds of 4 / 1 or higher, and the bet and watch capacity, which allows you to livestream the races, matches and tournaments you wager on, without needing to pay an additional fee. There are also best odds guaranteed on a range of betting markets.
: News has just come in around the 888 affiliates pausing casino and sports betting acquisition partnerships in the UK. Gambling Industry News documented on March 28 that 888 UK affiliate accounts will be zeroed for casino and sports products. This news came on the day that one of the 888 Casino sister sites, William Hill, has been fined by the UK Gambling Commission. William Hill narrowly avoided losing its gambling licence, but that will have been of little solace, considering that the fine was the biggest they have ever received. An email hit the inbox of all 888 affiliates, informing them that as 888 and William Hill continue their integration, the gambling firm is optimising UK activity and pausing affiliate campaigns from April 3. Only 888 Poker's affiliate program will remain untouched by this new move.
Affiliates were informed that their accounts will be set to 0 for the time being, and Q3 information would be disclosed in the following email. Naturally, this has angered many affiliates, who poured their time and energy into making referrals, as it will mean that no revenues will be earned for the customers referred to the 888 Casino and 888 Sports platforms since the last payment date. Many have dubbed this a cash grab by the gambling firm, which will now be generating profits based on the new active referred members. However, there is ample speculation about how the Sport and Casino traffic team in the UK will renegotiate affiliate deals in the future.
: Bigger isn't always better, but when it comes to online casinos, plenty of people feel safer when betting with the big-league players, which is presumably why the Droitwich Standard added an article on the biggest online casino operators in the UK to the lifestyle section of the website. The blog also covered how the 2005 UK Gambling Act was part of the reason why there was such a boom in commercial casinos in this era. Of course, there were plenty of sites in operation from the 90s, but before then, they could be a little bit of a lawless landscape, and it was easier said than done when it came to discerning the legit sites from the ones that would swindle you in the blink of an eye. Currently, 150 physical casinos have a licence with the UKGC and 49 online casinos, many of which are under the same gambling firm.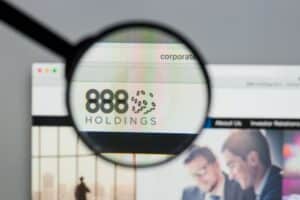 888 Holdings was named as one of the biggest casino operators with 888 Casino sister sites including 888 Sport, Mr Green, and 888 Poker under its massive industry-leading belt. As the article alluded, originally, 888 Holdings went under the name Virtual Holdings until the firm underwent a massive rebrand in 2011. 888 Casino has since lost some of its bingo-focused sister sites, but 888 Holdings still has its eye fixed on the expansion prize; with its forward-thinking approach, the casino group now entertains over six million people globally, has operational platforms in over 100 countries, and has the seal of approval from over 22 gambling regulators.
: Online casinos and mobile casinos can be pretty daunting places for players who have never experienced them before. While some are more newbie friendly than others, there is still quite a significant learning curve to get over – even before the first wager is made! This week, Travel Daily News posted a handy guide on how iGaming platforms work on mobile and desktop, which largely revolves around answering the question; do I need to download apps or other software to enjoy online casino games? In the early days of online casinos, which came long before smartphones entered the scene in the 90s, it was common to need to download software to enjoy casino games online. These days, players have the option to download casino apps on their phones, but there is little getting in the way of casino members accessing online casinos on their mobile via the web browser. Of course, native casino apps can feel more convenient and make the games feel more accessible, but it isn't a requirement.
The article points out that all of the online slot games and other casino games on reputable casinos, such as the 888 Casino sister sites are instantly available to play once an account has been registered. Always be wary of online casinos that don't share the same reputation as 888 Casino which asks you to download software on your desktop. Other highly recommended online casinos, which are fully licenced, safe and secure, include HeySpin Casino, BetVictor Casino, 777 Casino and LeoVegas.
: To help its readers find the best casino apps that pay real money, the website Mac Sources shared its view on the top five this week. After giving a commentary on how technology has revolutionised the gambling industry leading to the ascent of online casinos and mobile casinos, the article covered a few of the benefits of such iGaming destinations. The benefits included the ability to conveniently play from home or on the go and the security of the sites that ensure that even though gambling online may initially seem risky if you are wagering via a reputable and licenced casino, your money is just as safe online as it would be at a brick-and-mortar casino.
Unsurprisingly, 888 Casino was rated as the number one mobile casino app for real money wins. After naming 888 UK Ltd an industry leader in the iGaming industry, the article covered the number of awards the casino has picked up since it entered the scene in the early days in 1997. For the rest of the 888 Casino review, the information was geared towards players in the states, more specifically, players in New Jersey. Fun fact, since online casinos were relatively recently legalised, New Jersey has become one of the most active gambling states in the US! Via the app, members can play a range of games, including blackjack, roulette, video poker, and, of course, a wide variety of video slot games. The user interface on the app was described as easy to use, and the number of promotions was listed as just one of the reasons to try it out for size.
Can 888 Casino Be Trusted?

★★★★★
888 Casino is a 3 Star trusted casino.
1. UKGC License

888 Casino is covered by UK Gambling Commission licence 39028, held by 888 UK Limited.

2. UKGC Fines

888 UK Limited was fined £9.4m in February 2022 after failing to comply with licence conditions relating to customer interaction, identification of customers, and the prevention of money laundering.

3. Customer Service

888 Casino offers live chat, but you can only access it if you're already logged into your account. If you're unable to log in, you're stuck with a contact form and might have a long wait for a response.

4. Trustpilot Score

888 Casino has been reviewed more than 1800 times and has an awful average score of 1.4 out of 5.0.

5. Company Location

888 UK Limited is based in Gibraltar, which is trusted for iGaming purposes.

6. Visible T&C's

The terms and conditions of 888 Casino's promotions are clearly stated.

7. Social Media Presence

888 Casino posts regularly on Twitter/X and Facebook.

8. Number of Sister Sites

888 UK Limited operates just three 888 Casino sister sites.

9. Games portfolio

Well over two thousand slots, live dealer games and table games, some of which are exclusive to the site.

10. Gamstop links

A link to GamStop (and the organisation's logo) appears towards the bottom of the casino homepage.

Overall SCORE >

★★★

★★ – 3/5 Stars
888 Casino Review 2023
888 Casino has been around for as long as the online slots and casino scene in the UK has existed. The first 888 Casino site was launched in 1997. That's so long ago that if it was a person it would now be more than old enough to gamble legally! The site as it looks today has very little in common with the one that existed way back then. It's changed and evolved just as the industry has changed and evolved, but has it kept up with the times?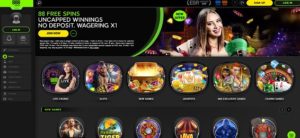 888 Casino Welcome Offers
There are two welcome promotions at 888 Casino – one which will cost money for new players to partake in, and one which won't. The "free" offer is 88 free spins with no deposit required and is available to anyone who registers an account with the casino and validates their phone number. The free spins are credited immediately and are reserved for certain slots. The best thing about this promotion is that the associated wagering requirement is a mere x1, which means there's a very strong chance of being able to redeem real cash from it. The cap on cash conversion from this bonus is £500.
The more formal welcome promotion at 888 Casino is a one hundred per cent matched first deposit with a limit of £200. This offer is subject to a minimum qualifying deposit of £20, and has to be claimed within 48 hours of registration. Bonus winnings are capped at £500 again, and this time there's an x30 wagering requirement to contend with. That's obviously not as friendly as x1, but it's still considered reasonable when compared to what you might find at other online casinos.
Monthly Promotions
There used to be a fantastic VIP loyalty scheme at 888 Casino, but that's sadly gone the way of the dodo as UK-facing iGaming sites back away from VIP schemes, having been encouraged to do so by the UK Gambling Commission. As such, 888 Casino is a little limited when it comes to ongoing promotions. The pick of what's available is the "Daily Wish Game," which is a wheel of fortune and can be spun once per day by all registered players. Prizes available on the wheel include free spins and bonus cash, and anything generated using a prize wheel bonus must be wagered x5 before it can be withdrawn as cash.
In place of the old VIP scheme, 888 Casino now runs a "Comp Points" incentive to keep loyal players occupied and interested. Playing games and making deposits is the way to earn comp points, which can then be turned into cash at a rate of 150 points per £1. Given that you only get 1.5 comp points for every £10 wagered, you can see how it might take you a while to accumulate anything worth having from the promotion unless you're a big spender. Still, it's better than not having any loyalty rewards at all.
888 Casino Pros and Cons
After over twenty years in the business, 888 Casino knows what it takes to make a casino website look and feel special. They've achieved that, but there are still a couple of negative aspects that need to be picked up on. 
Pros:
•Although the old loyalty scheme is gone, 888 Casino still has a poiints-based system for rewarding player loyalty.
•Pay and play with a range of convenient payment methods, including Trustly and PayPal.
Cons:
•No instant withdrawal methods, even when using a faster payment method like Trustly or PayPal. 
•If you can't log into your account, you're limited to a contact form for customer support.
Featured Slots and Casino Games
888 Casino is presented in such a way that it makes all of its slots and games feel like they're "featured," with bespoke graphics and intelligent use of sub-sections to draw attention to specific games. There's a "Top 10 in the UK" section, which is full of old favourites, but the "Top Slot Games" section is where the truly popular games at this casino can be found. When this review was written, those games were:-
Millionaire Genie Megaways: 888 made this game themselves, so it's no surprise to see it featured so highly on their list. It stars a friendly-looking bright blue genie character. Stay quiet if you think you've seen it somewhere before – you might alert Disney's lawyers. The sticky wilds and free spins would make this slot entertaining even if it wasn't a Megaways feature, but all those ways to win give it an extra edge. Be wary of the high volatility as you would with any Megaways slot. 
Tales of Asgard – Freya's Wedding: There could scarcely be a better time for this Play 'n Go slot to exist. Marvel movies have made Loki and Freya cooler than they've been since the Middle Ages, and the Norse legends are the stars of this feature-heavy slot. It comes with walking wilds, respins and free spins with progressive multipliers and expanding symbols to boot. This is a stunningly good-looking character-driven slot, but the RTP is a pinch low at 94.4%. 
Starburst XXXTreme: NetEnt took a risk when they released this slot. The original Starburst is so beloved by gamers that tampering with the formula could feel like sacrilege. They've done it, though, and the result is a slot that looks very much like the original Starburst but somehow even more colourful. The "X" in the title is a reference to the massive multiplier wilds that exist within the slot and provide a respin each time they land. RTP is a generous 96.26%, and it's theoretically possible to win x200,000 your stake, but volatility is sky-high. 
888 Casino offers every conceivable kind of casino game other than bingo, which it leaves to its sister sites. That means it also has live dealer games, table games, jackpot-focused games and even a few site-specific exclusives that you won't see on any other casino site. 
Deposit and Withdrawal Methods
You'll be pleased by the range of withdrawal options at 888 Casino but possibly less pleased by how long it takes to get your money. Accepted payment methods include standard debit cards, e-wallets like Skrill, Muchbetter, and Neteller, the Trustly e-banking service, and PayPal. 
When withdrawing, you can add wire transfer to the list of options above. That takes 5-8 days, though, and even Skrill and PayPal take 2-3 days. It isn't clear why the withdrawal process isn't instant. 
Customer Support and License
Customer support is a hole in 888 Casino's armour. When looking for support, you'll be redirected to a "contact us" web form, and there's no information given about when you might get a reply. As we've said above, there's a live chat service available if you're logged in and can reach it, but if you're locked out of your account you're a bit snookered.
The licenses that cover 888 Casino are held by 888 UK Limited and are held with the UK Gambling Commission, the Malta Gaming Authority, Ireland's Revenue Commissioners, and the Gambling Commissioner of Gibraltar. 
888 Casino – The Verdict
888 Casino is a juggernaut. It's one of the world's biggest online casinos, and it's hard to imagine that picture ever changing. The range of games is fantastic, and fewer casinos look or feel better to use. Having so little customer support available is utterly bizarre for a casino of this size, though, and is a frequent cause of the many complaints that are made about it on Trustpilot. 
What are players saying about 888 Casino?
Here are our condensed / reader's digest summaries of recent player reviews of 888 Casino.
29-Aug-2023 by Debbie:
I'd suggest playing only a small amount every few months to avoid disappointment. Any more than that, and you'll just lose money

– source: TrustPilot

26-Aug-2023 by Jorge:
This casino doesn't protect vulnerable people and doesn't comply with regulations. It's been fined a huge amount by the UKGC for this precise reason.

– source: TrustPilot

25-Aug-2023 by Consumer:
The casino is just bad, plain and simple.

– source: TrustPilot

25-Aug-2023 by Ronan:
They temporarily disabled my account when I tried to withdraw a large amount. I'm considering legal action.

– source: TrustPilot

23-Aug-2023 by Tattoo Love:
Don't trust this casino. The customer service is poor, and they make withdrawals difficult.

– source: TrustPilot

21-Aug-2023 by Chloe:
The withdrawal process is confusing and sketchy at best. I have no idea how to get my money out.

– source: TrustPilot

21-Aug-2023 by Shane:
The withdrawal times are long, and the customer service is poor.

– source: TrustPilot

19-Aug-2023 by Ricky Lee:
They won't reopen my account even after my self-exclusion period has ended. All they want is your money until there's a problem, then they don't want to know.

– source: TrustPilot

19-Aug-2023 by Consumer:
I give 888 Casino a zero rating. I've lost money every day for over a month.

– source: TrustPilot

19-Aug-2023 by Naroce:
This is a scam.  Only the live dealer games are legitimate; the rest are all fixed. They're slow to respond to complaints – I've been waiting two months.

– source: TrustPilot
888 Casino Sponsorships
Few casino brands are as active in terms of marketing as 888 Casino is. It's the cornerstone of the whole 888 brand, and the 888 brand has achieved great penetration in the UK through a combination of relentless TV promotion and sponsoring high profile sporting events and teams. We're going to take a closer look at some of those sponsorships and adverts now.
The casino has secured major sponsorship deals over the years, the most prominent of which is its sponsorship deal with New York Jets – a renowned team in the NFL with millions of fans. The deal isn't much good in terms of brand visibility in the UK because so few people watch the sport over here, but it's a reminder that 888 is a global brand with priorities that extend beyond our shores.
888 Casino TV Adverts
Many of the television adverts of 888 Casino's past are still there to be viewed on YouTube. Here are some of the higher-profile ones that you might remember.
2015 – Edge Of The Seats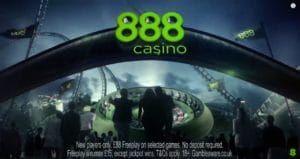 The idea behind this advert was that playing at 888 Casino is the ultimate thrill ride. It's set in a theme park, but a theme park that's open after hours and keeps going when things get dark. There's an almost scary edge to the advert, which is a strange stylistic choice, but it helps the advert to stay in the memory. It ran throughout most of 2015 and came at the same time as a large-scale revamp of the 888 Casino website, so this was 888's way of letting the world know that the "fairground" was open once again and there were new "rides" to experience.
2016 – Suspenseful Blackjack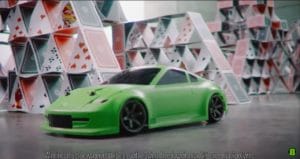 This ad features a game of blackjack and a Porsche racing through card buildings for the win, but right before the final stretch there is an air of suspense as the car gets ready for a jump and the blackjack player calls for a hit. It's a crucial moment – not for the faint of heart and full of thrill and excitement – but this is the type of suspense to be expected from the 888 Casino. The intention was clearly to make the audience think of 888 Casino as the big, sexy fast car. It's a marketing trick that's as old as time, but people wouldn't keep turning to it if it didn't work.
2016 – London Recipe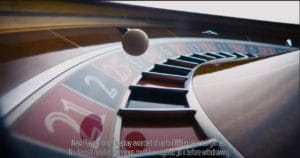 This advert was scaled-down in comparison to some of the other big-time 888 promotions of the past. The majority of 888 Casino TV commercials take place outside the confines of a casino. This one puts us right in the middle of one. In fact, it puts us right on the edge of a roulette wheel. Now we know how it feels to be the ball! Even though it's simple, it manages to create a sense of suspense as we wait for the ball to land, and does a good job (yet again) of equivalating the simplicity of playing roulette to being on a high-octane thrill ride. The common theme among 888 Casino adverts seems to be suspense. Speaking of which, that's exactly the theme of the next advert.
2018 – Suspense In Every Moment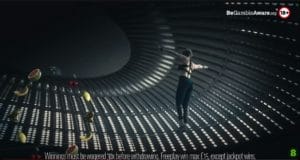 Having played with the concept of "suspense" every other conceivable way in the past, 888 Casino finally takes the literal route of having someone actually walk on a high wire to illustrate what "suspense" means. It's almost like they're winking at us through the camera. The colour palette of the advert is once again moody and grey, which by this point has to be a clear indication that 888 Casino wants to be seen almost like a nightclub. It's a place to come and play in the dark, and take risks. Rightly or wrongly that's how a lot of people feel about playing casino games, so this probably struck a chord with the advert's intended audience.
2019 – The 888 Casino Mobile App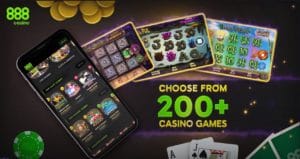 Now we come right back up to date with the 888 Casino mobile app. 888 Casino resisted the idea of launching a standalone app for a surprisingly long time, preferring instead that players should come to the casino and play there. A trend can't be ignored forever, though, and the trend in gaming right now is that more players are using their mobile phones to get online than there are using desktops or laptops. That's a fact. A market of that size needs to be catered for, and that's what the 888 Casino mobile app does. It's a scaled-down version of the full site, featuring two-hundred-or-so slots and games taken from the full range. Two hundred is a lot to have in the palm of your hand, though, and our understanding is that the app has been and continues to be a hit.
888 Casino Sponsorships
In 2013, 888 Casino was the title sponsor of the Snooker World Seniors Championship. As well as the sponsorship with NFL team the New York Jets from 2018 to 2020, 888 Casino were also announced as being the sponsor for the 2021 Portuguese Grand Prix. With 888's close relation to sports and sports betting, these feel like fitting sponsorships for the brand and will likely draw in a lot of audience attention and potentially bring new customers to the casino. Additionally, 888 Sport have become the main sponsor of the Shamrock Rovers Football Club for the 2021/2022 seasons.
In September 2021, 888 Holdings has confirmed its £2.2 billion purchase of William Hill International. Although 888 largely specialise in online gambling and casino brands, the company has no intentions to change the traditional sport betting operations and has confirmed plans to keep the in-person retail stores the way they are (in hopes of also keeping the actively visiting customers) and continue to use the stores for betting purposes. With William Hill going from about 2,300 stores in 2018 to around 1,400 in 2021, keeping these retail stores is key for the brand and company. The deal was completed in early 2022.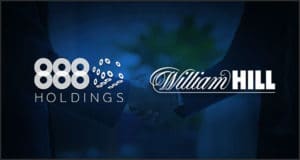 The History of 888 Casino and the 888 Holdings Company
888 Casino was founded in 1997 and was originally named 'Casino-on-Net'; it is one of the oldest casinos online and was the first exclusively online casino to be registered in the United States, which happened in 2013. The rebrand to 888 Casino took place in 2010 to fit the theme alongside the other 888 brands. The casino has received multiple awards, such as 'Casino Operator of the Year', in 2019 from the Gaming Intelligence Awards, and their earliest award in 2013 'Best Casino Operator', from the eGR Operator Awards.
888 Holdings PLC, which is more often known as 888.com is a gambling company that owns numerous brands, some of which are: 888 Casino, 888 Poker, 888 Bingo, and 888 Sport. This company was established in 1997, just before the release of their main brand 888 Casino. They also have an online bingo room named 888 Ladies which was launched in 2008, and in 2013, they released a mobile app. In 2009, 888 Holdings purchased many online casinos, such as Wink Bingo and Posh Bingo, with Wink Bingo being the second biggest and most popular 888 bingo site.
888 Casino on Social Media
This casino has a verified Facebook page with over 92k likes, however, this page is unlike many other casino Facebook pages which tend to share promotions, competitions, or interactive content. The 888 Casino Facebook has only posted when there have been technical difficulties on the site, such as a post in March 2021, that reads "Apologies for the interruptions to the service." Considering the popularity of this casino, it is strange that they do not use a platform such as Facebook to share sitewide news or promotions for games on the casino. However, since this page has quite a significant number of likes, it must be very helpful for players to visit when the site is down. If they are struggling to access the casino, they can quickly find out the source of the issue from Facebook and return to their gambling once the site is back up and running.
888 Casino do not only use Facebook though, as their verified Twitter account (@888casino) contains more of what you might expect. With 11k followers, this Twitter page does what all the other casinos do on social media, and that is promote the site and games! While their tweets do not receive much interaction, the account shares live events that will be taking place as well as promotional content for the games on the casino. With both of these pages combined, 888 Casino's social media game is stronger than many of its competitors, where it manages to interact with active customers by giving them regular updates on both the playable content on the casino and the issues that is may occasionally face. There is no Instagram account to be found for 888 Casino.