Gamebookers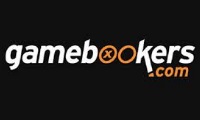 Gamebookers sister sites include Ladbrokes, Coral, Sportingbet, Bwin, Party Casino, Party Poker, Foxy Bingo, Gala Bingo, Gala Spins, Cheeky Bingo and more.
Gamebookers (gamebookers.com) is operated by LC International Limited of Suite 6, Atlantic Suites, Gibraltar, GX11 1AA.
Sites like Gamebookers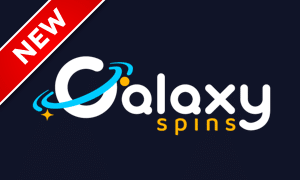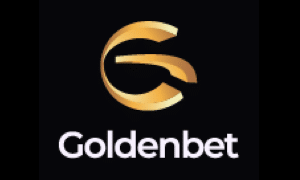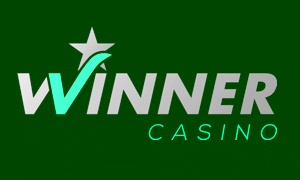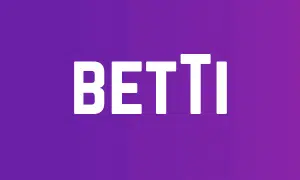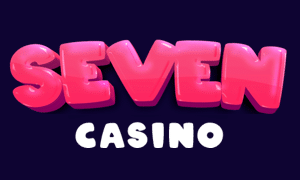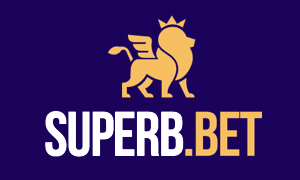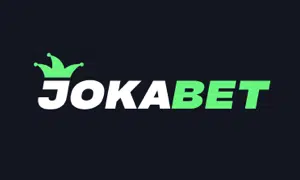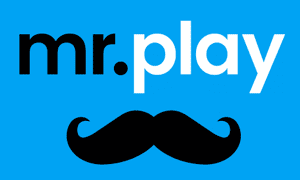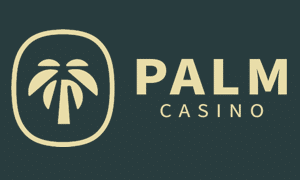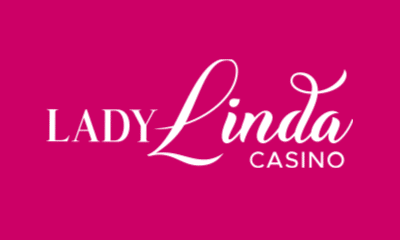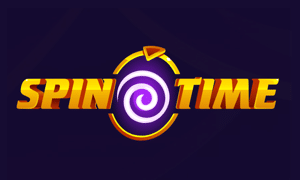 Gamebookers Sister Sites 2023
Ladbrokes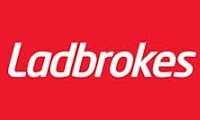 There's only one place we can start if we're putting together a list of Gamebookers sister sites, and that's with Ladbrokes. Aside from being the "LC" in "LC International Limited", thus establishing it as the top dog on the casino network, Ladbrokes has been in business for longer than any other casino network company in the world. It was 1902 when the first Ladbrokes betting stall started offering odds and taking bets on horse racing. Needless to say, the world has changed a lot since then. So has Ladbrokes. In the 2020s, Ladbrokes is more than "just" a sports betting company. In addition to the sportsbook, visitors to the Ladbrokes website have access to Ladbrokes Casino, Ladbrokes Poker, Ladbrokes Bingo and a whole range of other iGaming attractions. In a nutshell, Ladbrokes does everything Gamebookers does but also does a lot more on top, including offering promotions. If you're on the hunt for Gamebookers sister sites, you won't find a bigger or better one than Ladbrokes.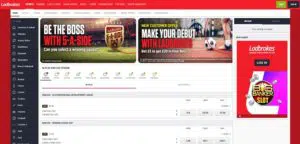 Bwin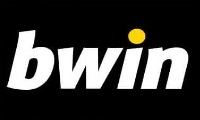 If you're looking for Gamebookers sister sites, it's probably because you're looking for somewhere new to place bets on sporting matters. After all, it's not like Gamebookers offers the chance to do much more than that. For that reason, we've listed the sports-focused Gamebookers sister sites first, and Bwin is next up. The first time most players saw the name "Bwin," it was when the company became the shirt sponsor of Spanish football giants Real Madrid more than a decade ago. The sponsorship deal is long since over, but it established Bwin as a big deal. It also caught the attention of LC International Limited, which moved to acquire the Austrian company and bring it to players in the UK. Since touching down in the UK, Bwin has grown into new areas. Sports betting is still its bread and butter, but it also offers both regular casino and live casino games. These days there are even a few Bwin-exclusive online slots at the site. If you like to spin a few reels while you're waiting for results to come in, Bwin will let you do it.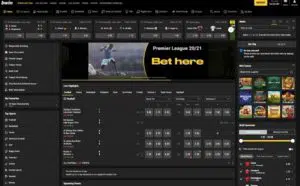 Coral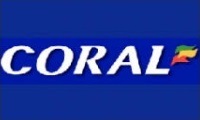 Continuing the theme of sports betting sites in the Gamebookers sister sites family, here's Coral. Unfortunately for Gamebookers, Coral also continues the theme of sports betting sites that are far better than Gamebookers. We shouldn't be surprised by that, though – like Ladbrokes, Coral is one of the biggest names in the sports betting business in the UK. It's been around since the 1920s and will soon be celebrating its centenary, which will presumably be marked with a series of special events and promotions. Coral and Ladbrokes used to be bitter rivals on the British high street, but since they teamed up and formed LC International Limited, they've become almost identical. Like Ladbrokes, Coral has sprouted a dedicated casino section, a poker section and a bingo section. Both sites cover the same sports, have similar promotions and often offer near-identical odds. There are exceptions, though, and you're more likely to see differences in the odds at Coral and Ladbrokes when there's a major event happening. It's usually good advice not to bet at one site without checking prices at the other to ensure you're getting the best return.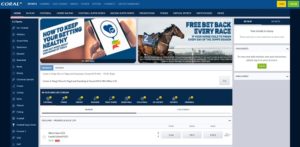 Party Poker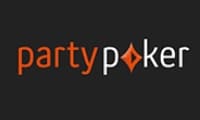 At first glance, putting Party Poker next on our list of Gamebookers sister sites might not appear to make any sense. Party Poker is, after all, a dedicated poker website. Gamebookers focuses on sports betting at the expense of almost every other form of gambling. These two things are not the same. However, if you look closely at the full portfolio of games and attractions at Party Poker, you'll notice that it, too, offers sports betting. There are more casinos that offer sports betting on this network of sites than there are casinos that don't, which further highlights how much competition Gamebookers is up against and how far down the pecking order it is in terms of prestige and success. This is good news if you're looking for Gamebookers sister sites, though, because it means you have multiple options for staying with the same casino network but playing at a better site. If poker is of interest to you, Party Poker is regarded as one of the best sites in the business and regularly hosts tournaments for seven-figure prizes. The casino has an at-times-irritating US focus, with prize values listed in dollars rather than pounds, but poker fans shouldn't let that spoil their enjoyment.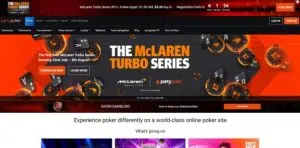 Party Casino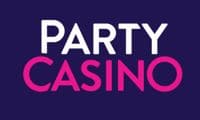 We're moving away from the sports-focused Gamebookers sister sites now, but we haven't quite got there yet. Of all the casinos on the LC International Limited network, none of them (other than Ladbrokes or Coral) have nailed the concept of being a "jack of all trades" better than Party Casino. This site is a real up-and-comer in the UK, with a strong commercial campaign behind it and a range of innovative, exclusive games like "Superman" available through links on its homepage. If you were to give the homepage of Party Casino only a cursory glance, you'd assume it to be an online slots casino. You wouldn't be entirely wrong, but you also wouldn't be giving the casino enough credit. Online slots are undoubtedly a big part of what Party Casino does, but it also has a thriving live casino area and, more importantly if you're looking for Gamebookers sister sites, a sports betting section. We're not totally convinced that Party Casino needed a sports betting section or that any of its players make regular use of it, but it's always nice to have the option there.
Cheeky Bingo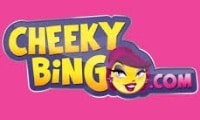 There are bigger bingo sites among the Gamebookers sister sites than Cheeky Bingo, but are any of them as much fun to play at? The many regular players at Cheeky Bingo would answer that question with a resounding "no." Most of those players are women. There's no doubt that Cheeky Bingo was designed for female players, but there's no law that says you have to be female to play there. The site's exclusive bingo rooms might be in tune with their feminine side, but they're open to everybody. The aesthetic of Cheeky Bingo is a big part of what people like about the site, with a "comic books of the 1990s" look and feel to it. If you're not quite sure whether the casino (and make no mistake, it might lead with bingo, but it's a fully functional casino) is for you or not, you can get £40 of free bingo by depositing £10 as a new player. By the time you've played through the bonus money, you'll know whether or not you want to stick with Cheeky Bingo for the longer term. Be wary with bonus funds, though – they come with an x4 wagering requirement, so it'll take you a little while to work through the money so you can withdraw it.
Gala Casino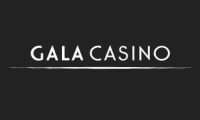 Gala Casino is an upmarket extension of the same Gala brand that brought you Gala Bingo and Gala Spins. It's not possible to walk into a Gala Bingo venue now because they're all closed, but very few people ever walked into a Gala Bingo hall and thought it was a classy joint. They'd likely feel differently if it were possible to walk into a real-life version of Gala Casino. This is the only one of the Gamebookers sister sites to go for the luxury end of the market, eschewing the gimmicks and tongue-in-cheek mascots used at the other sites to offer a more sober and serious take on iGaming. Gala Bingo and Gala Spins have most of the other aspects of iGaming covered comfortably, so Gala Casino instead focuses on games with live dealers. As an example of how deep it goes in that respect, there are more than a dozen variations of roulette available at the site. Gala Casino lives and dies by the motto, "so real, you could be there," so it aims to be the next best thing to visiting a casino in person. We'd prefer the wagering requirements attached to the casino's bonuses to be a touch lower than x40, but that's a nitpick.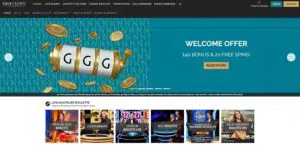 Gala Bingo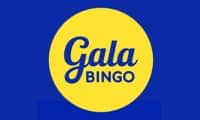 If you were heading out to play bingo in an average British town or city ten years ago and you wanted to stick to busy, big-name venues, your options were Mecca Bingo or Gala Bingo. That isn't the case anymore. There hasn't been a Gala Bingo hall in the UK since 2015, which might come as a surprise to some of the people reading this. Gala Bingo is so visible as an online iGaming brand that most people don't realise it stopped being an offline brand years ago. The former Gala Bingo halls are now Buzz Bingo halls, and the company website is now in the hands of LC International Limited. That means it's a member of the Gamebookers sister sites family and gets all the perks that come along with it. Gala Bingo doesn't have to work very hard to attract custom because its name is so firmly implanted in the heads of millions of players, but it makes the effort anyway by offering a welcome promotion that could be worth up to £50 in free bingo tickets. Nothing can replicate the feeling of visiting a Gala Bingo venue for real, but as that's no longer an option, this is the next best thing.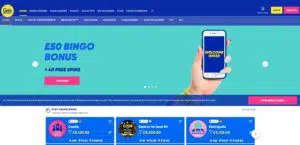 Foxy Bingo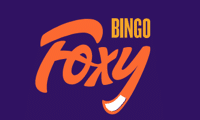 We've just talked about Gala Bingo as one of the biggest bingo sites in the UK, but we could and should say the same about Foxy Bingo. The biggest difference between these two Gamebookers sister sites is that they took different routes to fame. Gala Bingo opened in the 1990s when the online casino era hadn't yet begun, and players still had to go out of the house to do their gambling and bingo gaming. Foxy Bingo was built and launched for the internet age. It's one of the oldest bingo sites on the internet and played a crucial role in persuading suspicious Brits that not only was it safe to visit iGaming sites, but it could also be fun. Foxy Bingo has changed hands more than once since then, but it's been with LC International Limited for a few years now and is in better health than it's ever been before. It's no longer a humble bingo site – it's long since added many more strings to its bow, including Slingo and live game shows – but at its core, it will always be a silly-yet-charming site hosted by a man wearing a fox suit. There's something quintessentially British about it, and that might partially explain why it's always performed so well.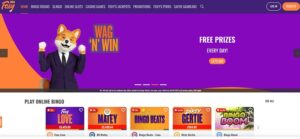 Gala Spins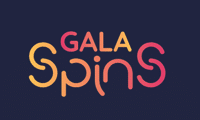 Gala Spins is one of the UK's most popular online slots sites and has been for a very long time. It's easily the most popular slots-focused site among the Gamebookers sister sites, although it doesn't have a lot of competition on that front. While it's possible to play live game shows, Slingo games and instant win scratchcards on Gala Spins, almost nobody visits the site for those reasons. It's all about the slots, and in particular, it's all about the sheer number of new and exclusive slots that Gala Spins offers. You'll often find that new releases from the biggest providers in the iGaming industry show up at Gala Spins long before they become available elsewhere. In some cases, they never become available anywhere else at all. Gala Spins could do a better job with promotions, as its welcome offer lacks substance, but we could make that same criticism about almost any of the Gamebookers sister sites, and it would still be valid. Whether you want classic slots, futuristic slots, Irish-themed slots, Egypt-themed slots or something entirely different, you should find that Gala Spins has multiple options for your preferred category.
Can Gamebookers Be Trusted?

★★★★★
Gamebookers is a 3 Star trusted casino.
1. UKGC License

Gamebookers is covered by the licence that LC International Limited holds with the UK Gambling Commission (54743).

2. UKGC Fines
Entain Plc, which owns LC International Limited, was fined a record-breaking £17m in August 2022 by the UKGC. The fine was handed down because of serious failings in the way that the company interacts with customers, including verifying source of funds.
3. Customer Service

Gamebookers offers live chat support or email support. Telephone support is not available.

4. Trustpilot Score

N/A – Gamebookers has been reviewed fewer than ten times on Trustpilot, so can't be assessed this way.

5. Company Location

LC International is based in the British overseas territory of Gibraltar.

6. Visible T&C's

Full terms and conditions for the use of Gamebookers are available through a link in the website's footer.

7. Social Media Presence

Gamebookers isn't on Facebook, and hasn't posted on Twitter for several years.

8. Number of Sister Sites
There are fifteen Gamebookers sister sites on the Entain Plc network.
9. Games portfolio

Gamebookers specialises in sports betting, but a selection of slots and live casino games is also available.

10. Gamstop links

GamStop's logo and link appear at the bottom of the Gamebookers homepage.

Overall SCORE >

★★★

★★ – 3/5 Stars
Gamebookers Review 2023
Gamebookers is one of many sports betting sites on the LC International Limited casino network but is arguably the least well-known of them. Ladbrokes and Coral are at the top of the tree, with Bwin behind them and Sportingbet next in line. Even some of the most devoted sports bettors in the UK are unaware of the existence of Gamebookers. Does that mean that it's a hidden gem of a betting site, or is it anonymous for a good reason? Reviewing the site is the way to find out, so we'll do that now.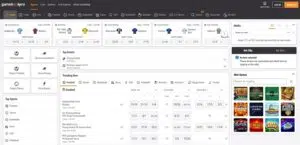 Gamebookers Welcome Offer
It would probably be fair to describe Gamebookers as a vanilla sports betting site. That's not to say that it's boring – you certainly won't be bored if your predictions come in and you win big – but it's a site that comes with no frills. This is the only iGaming site in the LC International Limited family that doesn't offer any welcome promotions. There's no red carpet at Gamebookers. Instead, there's simply an invitation to dive straight in and get involved with the betting.
Ongoing Promotions
If you read the paragraph above, you can probably guess what we're going to say here. While all of the Gamebookers sister sites make at least a token attempt to offer ongoing promotions or loyalty perks, Gamebookers does nothing. Just as there are no welcome promotions, there are also no ongoing promotions. You'll get nothing extra for your time or money when you bet at Gamebookers. The site is an exercise in minimalism.
Gamebookers Pros and Cons
Pros: 
This is one of the fastest-loading sports betting sites you're ever likely to see. The minimalist design of Gamebookers means everything is loaded and ready to use within a heartbeat. 
Payments and withdrawals ought to be easy, thanks to the extensive range of payment methods that the site supports. 
Cons: 
There are no perks or promotions at the casino. You won't get a loyalty reward, a welcome bonus, or even a few free spins to use in the casino while you're waiting for results to come in. 
There's no number to call for customer support. This feature is available at several of the Gamebookers sister sites, which makes Gamebookers seem weak by comparison.
Featured Games at Gamebookers
Gamebookers is dedicated to sports betting. A live casino page and a regular casino page have recently been added to the site, but they're almost an afterthought. The availability of the games is scarcely promoted on the Gamebookers homepage, so we can't honestly say there are any "featured games" on the site. The only thing that's "featured" at Gamebookers is the sportsbook – and it's an impressive sportsbook. From Aussie Rules football to yachting, the long list of sports that Gamebookers covers and offers odds on seems to scroll on forever.
Gamebookers mostly concentrates on happenings in the world of football, which is why the latest football fixtures are positioned front and centre in the middle of the Gamebookers homepage, and highlighted games are positioned atop them. Going down in order of priority from there, Gamebookers showcases tennis, basketball, darts, golf and volleyball. You won't see any cricket or rugby odds unless you open the full A-Z list, which reflects the fact that Gamebookers isn't an entirely UK-focused site. It's sometimes possible to get boosted odds on special events like the UEFA Champions League or Wimbledon, in which case you'll see the relevant options on the left-hand side of the screen.
Deposits and Withdrawals
There's good news and bad news about the way Gamebookers handles deposits and withdrawals. The good news is that there's a long list of accepted payment and withdrawal methods. So long as you have a valid UK debit card, you'll be able to use the site. The same is true of every major e-wallet service and most instant banking services, including Trustly and Interac. Paysafe voucher cards are also welcome for deposits, as are Apple Pay and Google Pay. The bad news is that withdrawals aren't as fast as you'd expect from a major betting site in the 2020s. Gamebookers automatically starts an approval process when you request a withdrawal, and the process can take up to two business days even if your account is fully verified. Withdrawals may sometimes be processed faster, but this can't be guaranteed.
Customer Services
Gamebookers offers email and live chat as customer support methods. While not explicitly stated, it's thought that live chat support is available on a 24/7 basis because this is the standard across the Gamebookers sister sites family. There's no telephone support, which is something of a miss. The license that covers Gamebookers is held by the betting site's parent company LC International Limited with the UK Gambling Commission. A second license with the Malta Gaming Authority covers the site's international operations.
Gamebookers – The Verdict
Gamebookers is an average betting site on a network of very good betting sites. The quality of the sportsbook at Gamebookers is undeniably high, but it's largely the same sportsbook you'll find at Ladbrokes, Coral and Bwin. You'll find plenty of promotions and perks at all of those sites, but there's nothing to sweeten the pot at Gamebookers, and that leaves the site looking second or even third-tier by comparison. Gamebookers may occasionally offer better odds than its bigger siblings, though, so it still merits a look regardless if you're a seasoned sports bettor.
What are players saying about Gamebookers?
Here are our condensed/reader's digest summaries of recent player reviews of Gamebookers. The reviews are real, but we've edited down some of the comments to keep them brief.
06-May-2022 by Dave:
This site is embarrassing. I tried to make a deposit and was instantly told customer services need to speak to me. I went on live chat, and they had no idea what I was talking about. I closed my account because they're incompetent. – source: Trustpilot
10-Mar-2022 by UK Grand:
What can I say about Gamebookers? Never before have I been excluded for literally no reason after playing at a site for five years. They wouldn't even pay out what was left in my account. – source: Trustpilot
25-Oct-2021 by MG:
I signed up and tried to place my first bet but couldn't because of a technical fault. I was then told a betting limit had been placed on my account. When I asked why they said they can't tell me. It was like talking to a malfunctioning robot. – source: Trustpilot
11-May-2020 by Matt:
Stay away from this online bookkeeper because they are scamming people with their fake games and records, I made a mistake depositing here. – source: TrustPilot
02-May-2020 by Jam:
In my recommendation, I will never suggest anyone play here because they are framing people with fake bonuses and promotional offers. – source: TrustPilot
26-Apr-2020 by Semme:
This is a very bad site on which I ever played, they don't have anything good like no welcome bonus, no good spins, and no good customer service. – source: TrustPilot
27-Jan-2019 by Monica:
I had a good time at this own and casino because they have a good range of gives and the support here is very good as well as reliable. – source: TrustPilot
30-Jun-2014 by Soy:
I like this casino because they have all the good things, they have some finest games and the support here is very reliable. – source: AskGamblers