Sportingbet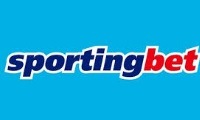 Sportingbet sister sites include Bwin, Gamebookers, Cheeky Bingo, Party Poker, Coral, Ladbrokes, Gala Spins, Gala Casino, Foxy Bingo, Foxy Games and more.
Sportingbet (sportingbet.com) is operated by LC International Limited of Suite 6, Atlantic Suites, Gibraltar, GX11 1AA.
Sites like Sportingbet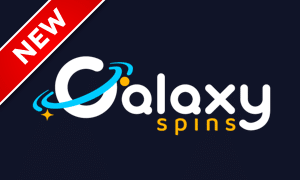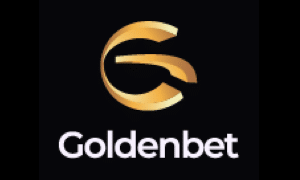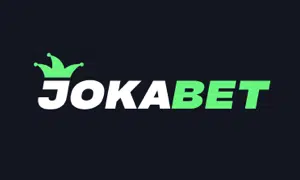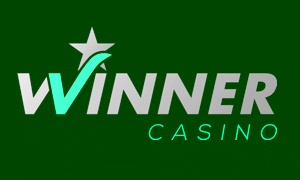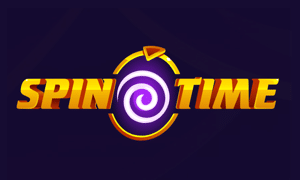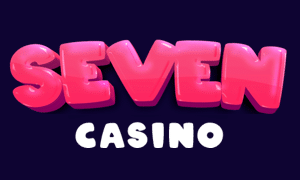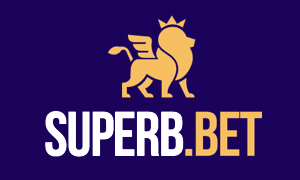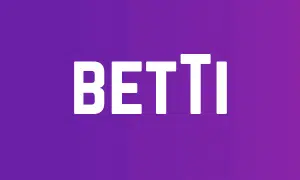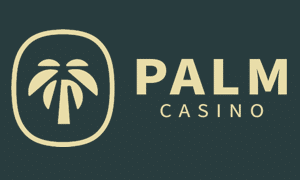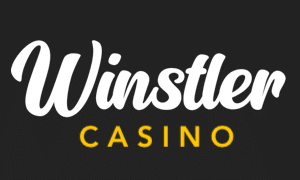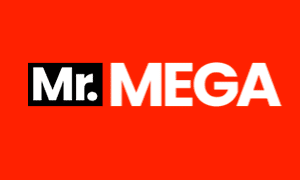 Sportingbet Sister Sites 2023
Ladbrokes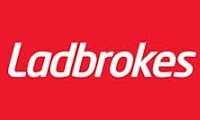 We doubt that many – if any – of the people reading this will need an introduction to Ladbrokes. It's the most famous of the Sportingbet sister sites, which isn't a huge surprise because it's one of the most renowned iGaming sites in the UK. Part of that is down to the brand's sheer longevity – it's been operating for longer than any other gambling company in the world after opening its doors for the first time in 1902. Like Sportingbet, Ladbrokes is best known as a sports betting website. If we're being brutally honest, it's a far more comprehensive and impressive sports betting website than Sportingbet is. Not only does it cover every base that Sportingbet covers, it does so with better promotions and also has far more additional gaming options. The 2020s version of Ladbrokes includes Ladbrokes Bingo, Ladbrokes Poker and Ladbrokes Casino, thus ensuring players have access to the latest live game shows, Slingo games and much more. Ladbrokes is a one-stop-shop for players, and many of its members never play anywhere else.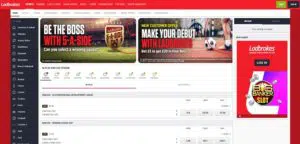 Bwin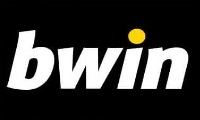 Bwin is another big-name sports betting website on the LC International Limited casino network. It's entirely possible that the network has too many sports betting sites, but a more positive way of looking at it would be to say that you can't have too much of a good thing. Bwin's story is very different to that of Ladbrokes. It was founded in Austria in the late 1990s and grew to prominence in Europe before attracting the attention of its current owners, who saw it as the perfect addition to the growing family of Sportingbet sister sites. The way that Ladbrokes has been expanded upon in recent years with the addition of slots, live casino games and other attractions has become something of a template for the other sports betting sites in the family, and so Bwin has sprouted Bwin Casino. If you want to play poker or slots at Bwin, you can do so – and you'll even find a few exclusive games waiting for you – but most of its regular players still use it exclusively for sports betting.
Coral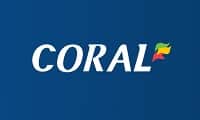 Coral is the second most important member of the Sportingbet sister sites family. We say that because when we talk about LC International, we're actually talking about Ladbrokes Coral International. It was the union between the two giant British sports betting brands that created the network and made the Sportingbet sister sites family possible. Coral is almost – but not quite – as old as Ladbrokes, having been founded by Joe Coral in London in the 1920s. The battle for high street supremacy between Coral and Ladbrokes was once a fiercely-contested affair, but now they're friendly rivals. Much like Ladbrokes (and Bwin), Coral is an "all in one" casino site these days. The massive range of sports betting options at the site is still what draws most players in, but Coral Casino and Coral Bingo are becoming increasingly important parts of the proposition. If you want to make sure that you've got the best possible odds for the latest horse race or football fixture, it often makes sense to check at both Coral and Ladbrokes. If you've got the time, you could check at Sportingbet and Bwin, too.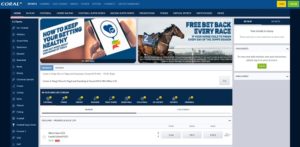 Foxy Bingo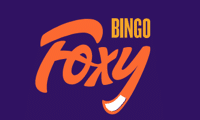 Foxy Bingo was one of the first bingo sites to "make it big" in the UK during the early years of the 21st century. The concept of playing bingo or gambling games on the internet was still a very new concept twenty years ago, but Foxy Bingo played a big role in popularising the idea and demonstrating to other iGaming companies that a huge potential market existed. Most players will have encountered Foxy Bingo for the first time while watching "The Jeremy Kyle Show" on ITV, which the brand famously sponsored for many years. It's gone on to outlive the chat show, and since joining the Sportingbet sister sites family, it's continued to go from strength to strength. LC International Limited seems to add as many strings and bows to its casino sites as possible, so Foxy Bingo now offers online slots and Slingo to go with its many popular bingo rooms like "Dirty Gertie" and Fab Grab." There are some huge jackpots available in the bingo rooms at this site, but there are also penny bingo rooms and even free bingo rooms available for those who prefer to play for the social aspect of the game.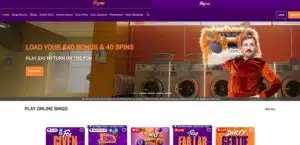 Gala Spins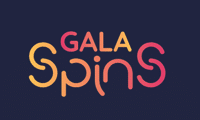 There are so many Sportingbet sister sites that there are individual groups of sister sites within the wider network hosted by LC International Limited. We've just spoken about Foxy Bingo, which is linked to Foxy Games. And now we have Gala Spins. This slots-orientated casino site belongs to the same mini-family as Gala Bingo and Gala Casino and is one of the most popular online slots sites in the UK, even though it isn't one of the best-reviewed by players. Despite the negative reviews, Gala Spins can be a generous site if luck is on your side. The casino offers a daily prize wheel that offers a strong chance of winning at least a little something extra on top of your usual betting activity, and the recently revamped "Gala Rewards" section of the site is focused on rewarding players who stick around for the long term. New and exclusive games are added to Gala Spins on a regular basis, and there are a few Slingo and live game shows to occupy your time, too. If you're feeling competitive, the casino hosts regular tournaments.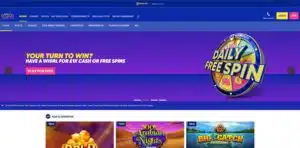 Foxy Games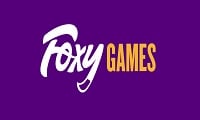 Foxy Games, as we've already said, is a spin-off that was launched off the back of the success enjoyed by Foxy Bingo. However, it wasn't the first attempt to extend the Foxy brand. A few years ago, Foxy Casino was launched under the brand's previous ownership. To the surprise of everybody, it failed. Foxy Games is doing better partially because it's in the Sportingbet sister sites family and has the backing of LC International, and partially because it's a better site than Foxy Casino ever was. This is an arcade-orientated casino, offering modern slots loaded with big-money bonus features but also offering Slingo, live game shows, and "boost" games that are exclusive to the site. The only thing it doesn't offer is bingo, but you can still go to Foxy Bingo for that. The only issue with Foxy Games that we can see is that Foxy Bingo has recently expanded into offering slots and other casino games, too, so a lot of what briefly made Foxy Games unique has been lost. Still, that doesn't seem to be affecting the site's popularity for now.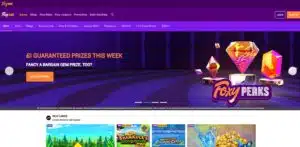 Party Poker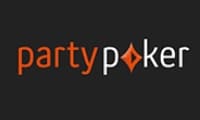 The tagline of Party Poker says everything it needs to say. It's "experience poker differently on a world-class online poker site," and that's what it delivers. It wouldn't be accurate to say that Party Poker is the biggest casino site in the UK because there are a few other big names around, but it's probably true to say that it's the biggest poker site among the Sportingbet sister sites. When you consider that Ladbrokes Poker is included in that statement, it's no small achievement. Party Poker is known to players for its massive prize pots, with online tournaments offering prizes in the seven-figure range regularly. The best players at Party Poker might even find themselves on partypokerTV, playing in front of an audience of thousands of people. This is a great place to come for experienced poker players, but not so much if you're relatively new to the game. Other poker sites – Sky Poker, for example – offer "academies" or beginners' rooms for people with less experience. Party Poker throws everyone in at the deep end, and it's down to them whether they sink or swim. If you like that dog-eat-dog atmosphere, Party Poker could be the right site for you.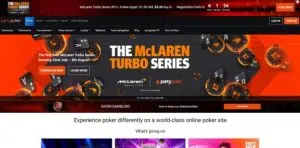 Gamebookers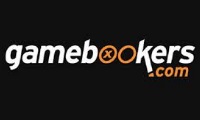 With so many sports betting sites in the Sportingbet sister sites family, it's inevitable that some will get more custom than others. With apologies to Sportingbet itself, Ladbrokes sits at the top of the tree with Coral in second place and Bwin in third. That order is unlikely to change unless Sportingbet can outgrow Bwin. Gamebookers is propping up all of the other sites at the bottom of the ladder. This is the least popular betting site on the LC International Limited network. The casino network company has attempted to expand the Gamebookers brand by adding both a casino and a live casino section, but it's yet to catch on, and it's difficult to see how it's ever going to capture market share when it's up against such big names on its own network. That's a shame because there's nothing fundamentally wrong with Gamebookers. It's a well-made site with an extensive range of sports betting options, but it's also devoid of promotions, and it lacks sparkle. It doesn't do anything Ladbrokes doesn't do, but Ladbrokes does plenty that Gamebookers doesn't.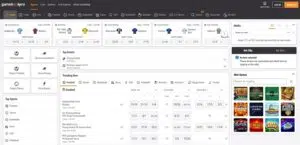 Party Casino
Party Casino is a companion site to Party Poker in the same way Foxy Games is a companion site to Foxy Bingo; it's an extension of the same brand and represents yet another smaller grouping of casinos within the Sportingbet sister sites. Party Casino isn't quite the household name that Foxy or Gala is yet, but it might get there in the near future. We've seen some big money spent on promoting Party Casino recently, including sponsorship of the McLaren Formula 1 racing team. As for the site itself – it's an attractive, well-made casino with some attractive promotions and a good range of entertainment on offer. Online slots are at the heart of the casino's portfolio (it looks to us like Party Casino offers the same range of slots as Foxy Games), but it also has a live casino and even a sportsbook. Whether Party Casino really needed a sportsbook when it's a base so well covered by so many other Sportingbet sister sites is another matter, but it's there if you want to use it. If you want a truly unique iGaming experience, click the "Spaceman" link at the top of the Party Casino homepage.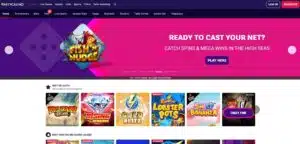 Cheeky Bingo
Cheeky Bingo is never going to be able to compete with Foxy Bingo. It probably can't compete with Ladbrokes Bingo either, nor Gala Bingo. That's OK, though – that's not what it's there to do. Part of the reason so many of the Sportingbet sister sites cover the same ground in terms of iGaming content is so that players have a range of options when it comes to their preferred games. In the case of Cheeky Bingo, it's a female-orientated bingo site with a 1990s comic book style and a range of supporting products, including slots and games. The emphasis is (obviously) on bingo, though, with exclusive rooms like Bingo Beats Chakra and Bingo Beats Love offering modest rewards for low ticket prices, while Flirty 309, 80s Babies and others offer larger prize pools for a slightly higher price. "Cheeky's Jackpots" is a carefully-chosen range of jackpot games for those who want to go prize hunting, and there's also a range of exclusive titles that you won't find anywhere else in the Sportingbet sister sites family, let alone further afield.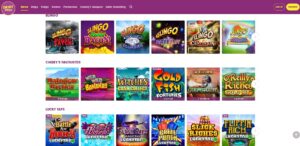 Can Sportingbet Be Trusted?

★★★★★
Sportingbet is a 3 Star trusted casino.
1. UKGC License

Sportingbet is covered by the licence that LC International Limited holds with the UK Gambling Commission (57473).

2. UKGC Fines
Entain Plc, which owns LC International Limited, was fined £17m in August 2022 after being found guilty of serious failures in the way it interacted with customers, including its source of funds verification procedures.
3. Customer Service

Sportingbet offers 24/7 live chat support, email support and social media support, but the options are harder to find than they ought to be.

4. Trustpilot Score

Sportingbet has been reviewed more than 160 times on Trustpilot and has a bad average rating of 1.4 out of 5.0.

5. Company Location

LC International Limited is a Gibraltar-based company.

6. Visible T&C's

The terms of conditions of promotions at Sportingbet are clearly listed.

7. Social Media Presence

Sportingbet is active on Twitter/X and Facebook, providing customer support in both places.

8. Number of Sister Sites

There are fifteen Sportingbet sister sites in the LC International Limited family.

9. Games portfolio

The site is focused on sports betting, but also offers virtual sports, live casino and regular casino games.

10. Gamstop links

GamStop is linked via a logo image in the footer of the Sportingbet website.

Overall SCORE >

★★★

★★ – 3/5 Stars
Sportingbet Review 2023
Sportingbet is not the most popular of the sports betting sites on the LC International Limited casino network. With brands like Ladbrokes and Coral on the network, it's never going to be. It is, however, a growing company that was founded in the UK in 1997 and has changed a few hands over the years before ending up with its current owners. The Sportingbet brand has sponsored Premier League football teams over the years and makes money but isn't a household name yet. Does it deserve to be? Is it a better site than its sister sites? Let's see what it has to offer.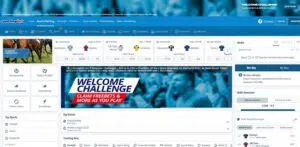 Sportingbet Welcome Offer
The welcome promotion at Sportingbet is as innovative as it is bizarre. Rather than offering a bonus, the site offers a "welcome challenge." It's broken into four parts – an "Acca challenge," a "football challenge," an "in-play challenge," and a "casino challenge." By completing the challenges – which involve little more than placing bets in the according categories within two weeks of joining the site – players can claim up to £50 in free bets, twenty free spins on Starburst, a £10 casino bonus with an x10 wagering requirement, and an "odds boost" token to deploy whenever they wish. The terms and conditions of the promotion are confusing, and the route to claiming the bonuses is far from clear.
Ongoing Promotions
Sportingbet lacks the promotional pizazz of the bigger sports betting sites on the LC International Limited network. Aside from the (deeply confusing) welcome promotion, all it offers is a "go for goal" promotion which involves picking three correct scorers on football matches each weekend. You'll also find "enhanced Accas" and "best odds guaranteed" promotions in the "promotions" section of the Sportingbet site, but you'll find very similar promotions at every sporting betting site worth its salt. As such, they can't be considered true promotions.
Sportingbet Pros and Cons
Pros: 
Sportingbet is a sports betting site first and foremost, and if assessed purely as a sports betting site, it performs well. The range of sports available to place wagers on is enormous, and in-play betting is something the site does as a speciality. 
Customer support is available on a 24/7 basis via live chat, so you should find there's someone to assist you no matter what time you might need to call upon their services. 
Cons: 
The welcome offer at Sportingbet doesn't make a great deal of sense, and the other promotions lack substance. 
Sportingbet belongs to a casino network that was hit with a record-breaking fine from the UK Gambling Commission in 2022. The fine relates to the company's handling of customers. That isn't the individual fault of the casino, but it can't be ignored either. 
Featured Games at Sportingbet
Sportingbet has both a casino and a live casino, but we ought not to assess it on its casino games. If we were to do so, we'd say the most popular game at the casino is Starburst by NetEnt, which is true of well over a hundred other casinos available to players in the UK. Rating Sportingbet on the slots it provides would be like rating Gala Spins on its bingo games – it would be pointless.
The "featured games" at Sportingbet are the sports games that players are invited to bet on. The latest upcoming football fixtures take pride of place in the middle of the Sportingbet homepage, with today's biggest horse races to the right and a list of other options to the left. The most prominently featured of those "other options" are tennis and basketball, thus reflecting that Sportingbet is available internationally. If it were only interested in the UK market, those spots would more likely be occupied by cricket and rugby. The true strength of Sportingbet's portfolio, though, is in its "A-Z Sports" section. It's so comprehensive that we feel comfortable saying that if you can't find the sport you want to bet on in that list, it's probably not legal to bet on it.
Deposit Methods and Withdrawals
As Sportingbet is an LC International Limited site, it offers the full gamut of deposit and withdrawal options. So long as you have a valid UK debit card, you'll be able to use the casino. You can also conduct transactions using bank transfers, if you wish, or any major e-wallet starting with PayPal and including Luxon, MuchBetter and several less well-known wallets. Interac is also an option, as are Apple Pay and Google Pay. If you're signed up with the Trustly instant bank transfer service, you can use that, too. The less good news is that Sportingbet tends to take 48 hours to review withdrawal requests before processing them, so you might find yourself waiting a little longer for your money than you'd ideally like to.
Customer Support and Licensing
Players in need of assistance should be able to get it 24/7 on the Sportingbet live chat service. There are options beyond that, too – email support is available, and the casino answers direct messages on its Twitter and Facebook accounts. The license that covers the casino's operations in the UK is held by LC International Limited with the UK Gambling Commission, and also covers all the Sportingbet sister sites.
Sportingbet – The Verdict
Sportingbet is a competent sports betting website. There would be nothing wrong with that if it wasn't surrounded by great sports betting websites. If you enjoy betting on sports, there's no reason to believe you wouldn't enjoy doing so at Sportingbet, but it's hard to come up with a single reason to choose Sportingbet over Ladbrokes or Coral.
What are players saying about Sportingbet?
Here are our condensed/reader's digest summaries of recent player reviews of Sportingbet. The reviews are real, but we've edited the comments to keep them brief.
16-Oct-2023 by Bogdan:
I deposited £100 and won £350. The next day, my account was closed and all my money was gone. I'm planning to file a complaint against this scam of a company. – source: Trustpilot
18-Sept-2023 by Marc:
I'm convinced that the only people giving this site 5-star reviews are employees of the company. – source: Trustpilot
12-Aug-2023 by Sumithrie:
This betting site is a waste of time and money. My experience has been terrible, and I strongly advise against using it. – source: Trustpilot
8-Aug-2023 by Krastyo:
Sportingbet has a 1-star average on Trustpilot, which is a clear sign that it's a scam. Avoid it at all costs. – source: Trustpilot
28-Jul-2023 by Kirsty:
They're complete scammers. As soon as you win a small amount, they lock your account and claim there's an issue with your verification documents. Stay away from this site. – source: Trustpilot
24-Jul-2023 by James:
They asked for verification when I tried to withdraw my money. Even after I uploaded the required documents, they still refused to pay out. They're breaching section 17.1.1, and I'm considering contacting the Gambling Commission. – source: Trustpilot
14-Jul-2023 by Robert:
Don't bother playing in their casino. The odds of winning are practically zero, and their slots are dreadful. – source: Trustpilot
11-Jul-2023 by Mick:
I deposited £20 and won £255 on slots and roulette. Then they locked my account and asked for verification. After sending the documents, my account became inaccessible. They're not responding to emails. Avoid them; they're a joke. – source: Trustpilot
10-Jul-2023 by Steven:
SportingBet has hidden and unrealistic wagering requirements. Even if you win, you can't withdraw your money. – source: Trustpilot
9-Jul-2023 by Emil:
I deposited £20 and won £250. They banned my account because I had banned myself on another site, Coral. They had no problem taking my deposit, but returning it is a different story. Shame on Sportingbet. – source: Trustpilot