LC International Casinos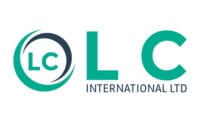 LC International Limited operates fifteen sports betting and casino sites. The top LC International Limited sites include Coral, Ladbrokes, Bwin, Party Casino, Cheeky Bingo, Gala Bingo, Gala Spins, Foxy Bingo, Foxy Games and Party Poker.
LC International Limited is based at Suite 6, Atlantic Suites, Gibraltar, GX11 1AA.
LC International Ltd casinos and similar sites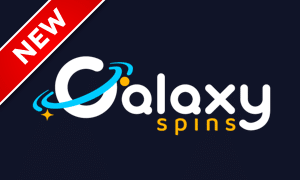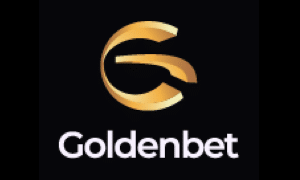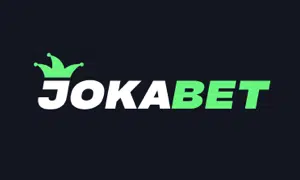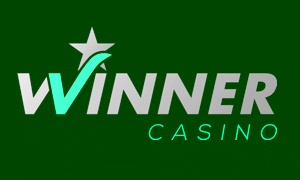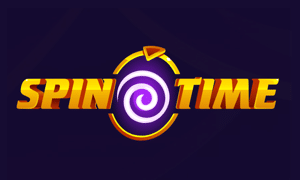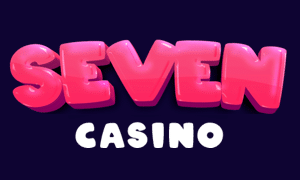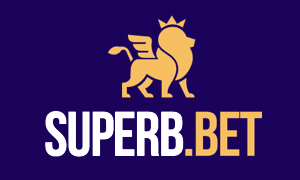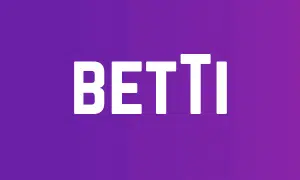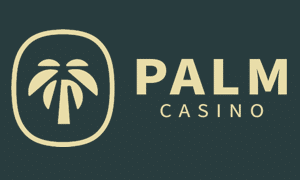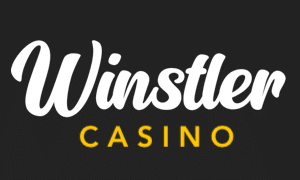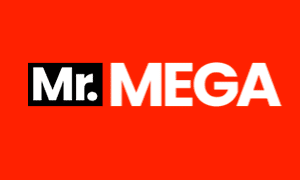 Top LC International Limited Casinos
Ladbrokes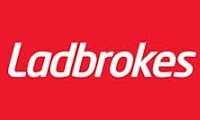 You'll never place a bet with a sports betting company older than Ladbrokes. It isn't possible because no such company exists anywhere in the world. Ladbrokes has been taking bets since 1902. This famous old red-branded British sports betting company celebrated its 120th birthday in 2022, and there's no reason to believe it won't be around to celebrate its 200th at the turn of the 22nd century. It's a British institution, and it's also one of the biggest sports betting websites in the UK. Not only that, but Ladbrokes is the "L" in "LC International Limited." If Ladbrokes didn't exist, neither would the casino network that hosts it nor Entain, the overarching parent company that owns LC International Limited. It's almost impossible to overstate just how big a deal Ladbrokes is, but if you want to get a feel for the brand, consider how many smaller betting brands have been launched from it. Ladbrokes no longer merely concerns itself with sports betting. There's also Ladbrokes Bingo to think about, along with Ladbrokes Games and Ladbrokes Poker. This is a brand that's grown to incorporate almost every form of gambling you can think of, and if you can think of one it doesn't cover yet, you might find that it begins to do so in the near future.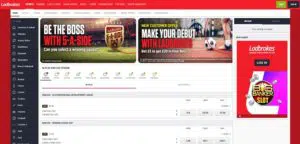 Coral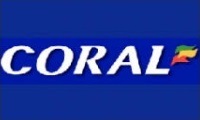 We've already said that Ladbrokes is the "L" in "LC International Limited," so it probably won't come as a surprise to hear that Coral is the "C." There are plenty of famous casinos and betting sites on the LC International Limited network, but there's no mistaking the two sites that sit at the top of the tree. Coral isn't quite one hundred years old yet, but it will get there by the end of the decade. Joe Coral opened his first betting shop near Manchester in 1926, and the company has never really looked back since. Ladbrokes and Coral used to compete for space on the British high street and attempt to undercut each other with odds on sporting matters. They still do that to an extent, but now they do it as part of the same team rather than fierce rivals. Much like Ladbrokes, Coral has changed over the years to open its doors to matters beyond sports betting. You can still bet on sports fixtures here – and Coral would be delighted to have your money – but Coral has spawned Coral Bingo, Coral Casino and Coral Games. It does everything Ladbrokes does, and if you asked someone who works for Coral, they'd tell you that they actually do it better. We don't think there's much to choose between the two familiar brands, but it's always worth comparing the odds across both sites before you commit to putting your money down on a sports bet.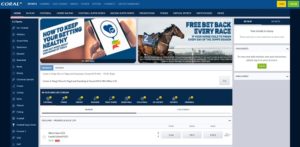 Party Casino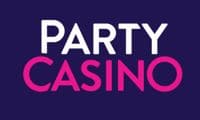 Party Casino is nowhere near as famous as Ladbrokes or Coral, but that isn't a fair measure to judge it by. For a start, both of those famous firms have almost a century on Party Casino. Very few gambling companies in the world could hold a candle to them. That's not to say that Party Casino isn't a big deal, though – it most certainly is, and it has the sponsorship deals and TV commercials to prove it. In the past, Party Casino has sponsored the McLaren Formula 1 team and had its logo printed on the team's cars. Advertising in Formula 1 is one of the most expensive sponsorships any company could sign up for, so it's a measure of Party Casino's success that the business was able to pay for it. This is the most "normal" online casino in the LC International Limited range, by which we mean it's the closest thing the network has to a traditional online slots site. You'll find the latest and greatest online slots here without a shadow of a doubt, but it would be remiss of us not to mention the other boxes that Party Casino ticks. You can bet on sports at Party Casino – although we're not sure why you would when Ladbrokes and Coral are both available – and you can also play instant win scratch games, game shows, live casino games and an array of card and table games. It's a casino that does everything and does its very best to bring you a consistent party atmosphere while it's doing it.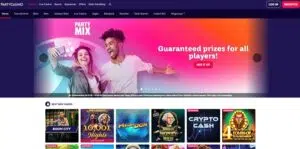 Cheeky Bingo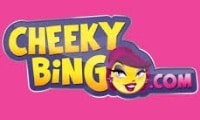 We're not totally sure what it is that makes Cheeky Bingo so cheeky. Maybe it's the winking face of the woman who greets you when you arrive on the casino site's landing page. Maybe it's the site's hot pink colour scheme. Perhaps it's the outrageousness of the statement "bingo beats love," which is the name of one of Cheeky Bingo's most popular bingo rooms. Whatever it is, Cheeky Bingo is a bingo site that brings a lot of personality. This is the most female-focused casino site LC International Limited has on its roster, although you certainly don't have to be a woman to play here. The site's themed bingo rooms are undoubtedly its main attraction and include big hits like Fluffy Favourites Bingo and Friends Bingo, but there are plenty of other strings to the Cheeky Bingo bow. If you're a fan of Slingo games, you'll find plenty of them in a dedicated section of the site, and there's also a selection of online slots to keep players entertained while they're waiting for their favourite bingo rooms to open. The slots selection here isn't quite on a par with what you'll find at Party Casino, but that's not really the point of the site. Cheeky Bingo was designed to give players busy bingo rooms full of banter with a "girls comic book" theme, and it succeeds in that aim comfortably.
Gala Casino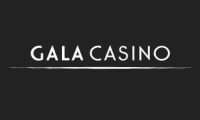 There are three casino sites on the LC International Limited network with the word "Gala" in their name, and all of them are linked. Gala Casino is the least famous of the three by a long chalk, but that's not something you should hold against it. It might not be a "household name" like Gala Bingo or Gala Spins, but it still has plenty to offer to the discerning gamer. The hardest thing to understand about Gala Casino is why there's a need for it to exist when Gala Spins exists already and offers many of the same online slots. The answer to that is that while Gala Casino might not be an online slots specialist site like Gala Spins is, it's a more well-rounded casino site. In fact, slots aren't even the first thing you'll see when you land on the Gala Casino homepage. That honour goes to the casino's range of multiplier roulette wheels, which combine traditional roulette action with online slots-style bonus features to tremendous effect. Gala Casino also has a "casino face-off" section, which brings a competitive element to casino gameplay. Jackpots play a big part in this casino's appeal, with a "jackpot fun zone" full of big-money jackpot games and a lot of space given to the extremely popular Pragmatic Play "Drops and Wins" games. If none of this whets your appetite, consider the fact that Gala Casino has a range of exclusive slots and games that don't appear anywhere else – not even on the other LC International Limited casino sites.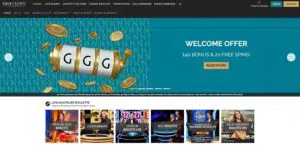 Gala Bingo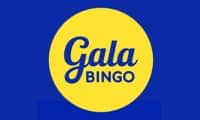 Gala Bingo was once a familiar name in British towns and cities. A small town might have either a Gala Bingo or a Mecca Bingo, but a big city would have both, and they would be in direct competition with each other. That isn't the case in the 2020s. Gala Bingo beat a retreat from operating physical premises in the middle of the last decade. If you haven't checked on your local Gala Bingo in a while, you might be surprised to find out that it's now most likely a Buzz Bingo outlet. Withdrawing from the high street wasn't a farewell for the Gala Bingo brand, though – it was merely a reorganisation. The Gala Bingo website became so popular that it was no longer necessary for the Gala Bingo halls to exist, so the brand became online-only. There's still an element of old-school bingo hall fun about the Gala Bingo website, though, and that's both a curse and a blessing. It's a blessing because it makes the website feel authentic, but it's a curse because it also feels a little dated. All of the other LC International Limited gaming and casino sites are slick and cutting-edge, with plenty of modern swagger. Gala Bingo feels like it's a few years behind the times. There's nothing necessarily wrong with that, though – if you're one of the thousands of people who still miss being able to pop down to Gala Bingo in person, you'll find that the Gala Bingo site brings plenty of nostalgia and, if you're lucky, plenty of wins, too.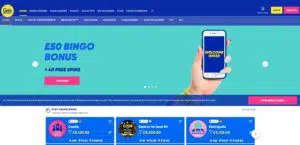 Bwin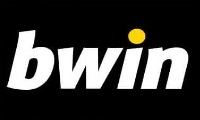 The story of Bwin begins in Austria in the 1990s, so it's been quite a wild ride for the brand to get to where it is now as an LC International Limited brand from where it started. Primarily known as a sports betting brand, Bwin captured the attention of football bettors in the UK several years ago when it became the shirt sponsor of Real Madrid Football Club. That's just about the most high-profile shirt sponsorship it's possible for any business to obtain in the football world and signified Bwin's arrival in the big time. It was inevitable that the company would become attractive to casino networks in the UK from that moment onwards, so the only real surprise is that it ended up in the hands of a network that already has Coral and Ladbrokes. The fact that three sports betting sites of this size can exist on the same network is an indicator of how much of the sports betting market LC International Limited controls. Paddy Power, Sky Bet, 888 Sport and to a lesser extent, 32Red are all still big players in the marketplace, but it would be difficult to say that LC International's portfolio doesn't eclipse all of them. In what's becoming a familiar pattern for casinos on this network, Bwin has recently spawned a series of minisites, including Bwin Casino and Bwin Poker. Bwin might never become as popular as the biggest sports betting sites on this network, but it doesn't need to be – it's already successful in its own right.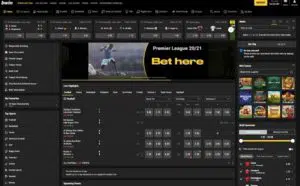 Foxy Bingo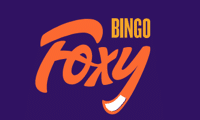 We've spoken about the popularity of Cheeky Bingo as a bingo site, and we meant everything that we said about it, but it barely registers on the same scale as Foxy Bingo. The Foxy brand might have changed hands in recent years, but Foxy Bingo is still arguably the most recognisable bingo website in the UK, aside from Gala Bingo and Mecca Bingo. We don't know whether it would be more accurate to call Foxy Bingo "famous" or "notorious." That's because of its close connection to the Jeremy Kyle show on ITV, which used to be a major positive for the bingo brand until the show was cancelled in disgrace after some unsavoury revelations regarding its treatment of guests. Foxy Bingo has moved on from that controversy, though, and remains as common a sight in television commercials as it ever has been in the past. Even Foxy, the brand's mascot, is on the verge of becoming a celebrity in his own right despite the fact that he's just a man in a fox suit. Foxy Bingo tries very hard to differentiate itself from the vast glut of bingo sites out there by offering niche games and exclusive attractions that other sites won't touch, like the bizarre "football versus tennis" game you can see in the below screenshot. A lot of these tricks fall into the category of "gimmickry," but there's a lot to be said for a good gimmick. If you enjoy playing bingo in the UK and you've never visited Foxy Bingo, you probably owe it to yourself to give it a shot at least once just to find out what all the fuss is about.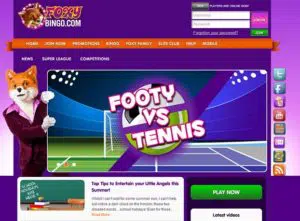 Gala Spins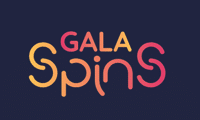 Earlier on, we said that Gala Casino is a more well-rounded casino site than Gala Spins. We stand by that comment, but it was in no way meant as a slight against Gala Spins. There's nothing wrong with being a casino site that specialises in online slots. There are hundreds of them in the UK alone, and very few of them could claim to be better or more popular than Gala Spins. Only Party Casino serves as a direct comparison for Gala Spins on the LC International Limited network, and we'd be hard-pressed to say which of the sites is better. If you're a fan of the way that LC International Limited presents its casino sites, you could do a lot worse than trying them both to see which you prefer. Perhaps we're being a little unfair by linking Gala Spins to online slots so strongly, though, because there are other games here. Slots take centre stage, but you'll also find that Gala Spins isn't short on Slingo games. There's no bingo or sports betting at Gala Spins, but there are multiple options for those activities elsewhere on the network. Gala Spins excels when it comes to sourcing and providing new games, so if you want to find out what's smoking hot and fresh off the press right now in the world of online slots, Gala Spins is a good first port of call to test the waters. It doesn't work with every single provider out there, but it's probably fair to say that it works with all the ones that truly matter.
Foxy Games
The phenomenal success of Foxy Bingo made it inevitable that the Foxy Brand would eventually expand into other forms of iGaming. What's surprising is that the brand's owners felt it was necessary to open a whole new casino website to capitalise on its fame. Foxy Bingo's previous owners tried and failed to get a Foxy Bingo sister site called Foxy Casino off the ground, but when LC International Limited got its hands on the Foxy property, the idea was deemed to be worth revisiting. This time, the company enlisted the help of Hollywood A-Lister Heather Graham to star in commercials. The comical idea that Heather Graham had been the person inside the "Foxy" costume this whole time went over well with audiences and drew plenty of attention to the new Foxy Games site. While we're still not sure why the contents of Foxy Games couldn't simply have been added to the existing Foxy Bingo website, it would be impossible to say that Foxy Games hasn't been a success. The simple answer to the question "what does Foxy Games do that Foxy Bingo doesn't" is "everything," but for the sake of completion, we'll point out that Foxy Games offers online slots, Slingo games, instant win scratchcards, live game shows and a whole host of exclusive content that makes the casino feel like a prestigious, five-star place to play games. It's not as popular as Foxy Bingo yet, but there's no reason why it can't reach that level one day so long as it stays on its current trajectory.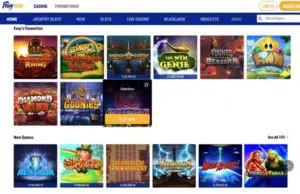 About LC International Limited
The Latest LC International News
: Ladbrokes, a leading brand under LC International Limited, has launched an enticing Super Spins promotion, offering daily guaranteed rewards on their prize wheel. This promotion, available from 00:00 to 23:59 (UK Time) each day, run from Thursday, 30th November to Sunday, 3rd December 2023, to provide an exciting opportunity for players to win various prizes. To participate, players must deposit and bet a minimum of £5 on selected Casino, Live Casino, and Slots games. However, it's important to note that bets placed on certain games listed in the promotion's terms will not qualify. Once the qualifying criteria are met, players can spin the wheel once a day to reveal their prize, which could be up to £10 in cash, up to 5 free spins, or a casino bonus. The prizes are credited instantly upon selection and remain valid for seven days in the player's account.
The promotion is open to real money customers over 18 years of age who have been invited to participate. It's crucial to be aware that deposits made via PayPal, Apple pay, Paysafecard, Skrill, Skrill 1-Tap, Neteller, pre-paid cards, and certain debit cards do not qualify for this Casino Bonus. Specific conditions apply to each type of prize. For instance, if the wheel lands on the Casino Bonus, players receive a £1 bonus for use on selected games, with a wagering requirement of 1 time the bonus amount. Cash prizes range from a minimum of £0.50 to a maximum of £10 and are credited directly to the player's account. Free Spins, worth £0.10 each, must be used within seven days, and any winnings from them are paid in cash with no wagering requirements.
: Ladbrokes, the most prominent site under LC International Limited, is celebrating the return of international football with a compelling offer for its members. As the European qualifiers draw to a close and the excitement for next year's Euro in Germany builds, Ladbrokes is offering a matched free ACCA bet to its members. The offer is valid from 16th to 19th December 2023 and is open to selected customers aged 18 or older who have been contacted by Ladbrokes through Email, Inbox, Push, or SMS. To qualify, participants must opt-in and place an ACCA on football with a maximum stake of £5. The ACCA bet must include 4 or more Football selections from specified markets like Match Result, Both Teams to Score, Correct Score, Over/Under Total Goals, or 2up&win, with minimum selection odds of 1/10 and combined odds of 3/1 or greater. It's important to note that specials, enhanced markets, and virtual betting products are excluded from this promotion.
After qualifying, customers will automatically receive a 100% Matched Free Bet equal to the value of their first bet placed, up to a maximum of £5. This free bet must be utilised within 7 days on any Football ACCA and cannot be redeemed for cash. The value of the free bet is not included in any winnings, and it cannot be used on other Ladbrokes products like poker tables, casino games, or bingo rooms. This promotion from Ladbrokes not only adds to the thrill of international football but also provides an opportunity for bettors to engage more deeply with the sport they love.
: Gala Bingo, a premier destination for online bingo lovers and one of the leading sites of LC International Limited, has rolled out an enticing guessing game promotion designed to test players' intuitive skills. With the simple task of estimating the correct number of bingo calls made in a series of videos, participants have the chance to be entered into multiple prize draws, offering a total of £10,000 in cash and bingo prizes. This innovative promotion presents a delightful challenge to Gala Bingo patrons, inviting them to immerse themselves in the fun of prediction. To partake, players must watch three videos released on the Gala Bingo platform and guess the number of calls made. Success in this intriguing game of wits rewards players with tickets to enter the lucrative prize draws.

With several prize draws slated to take place, the potential for winning remains high. This presents an excellent opportunity for players to engage with the Gala Bingo community and fuel their competitive spirits while standing a chance to win significant cash prizes or bonuses that can enhance their playing experience. The terms and conditions of the promotion are as straightforward as the game itself. It's important for players to note that they must be of legal gambling age and hold a verified account with Gala Bingo to participate. The promotion is available for a limited time, and all entries must be submitted before the stipulated deadline of December 5th. Winners will be selected from all correct or closest guesses, amplifying the excitement that guessing game promotions such as this one can offer.
: Here's something to brighten up your day. Imagine being able to pocket a share of a whopping £13,250 every day, and all it takes is picking up a bingo ticket costing just 1p! Yes, you read that right. Known for its innovative offerings, the flagship LC International Limited platform Coral has once again outdone itself by rolling out this irresistible opportunity for its members. With prizes galore, players stand a chance to seize significant wins every day. But that's not where the excitement stops. The bingo rooms will be abuzz from 12:00 to 23:59, meaning almost 12 hours of non-stop fun and opportunities. However, while the temptation to dive right in is real, it's crucial to familiarise oneself with the terms that accompany this offer. For starters, players must be 18 years or older to participate. Additionally, all the proceedings will occur in the Castle Room, so make sure you mark your virtual territory there!
Dedicated to offering a seamless experience, Coral ensures transparency in all its dealings. Potential winners should note that the winnings will be paid as cash, providing flexibility and ease of access – if you win, the funds are yours to do with as you please. With an incredible prize pool and minimal entry barriers, it's an offer that's hard to resist. So, for all those seeking thrill, entertainment, and a potential windfall, it's time to mark your calendars, set your reminders, and join the bingo bonanza that awaits. After all, when was the last time a penny offered you such grand prospects?
: With the increasing number of iGaming developers and the advances made in technology which increase the rate of their output, it wouldn't be surprising if a new casino game was born every minute. However, what is infinitely rarer, and something which is cause for celebration is the dawn of a new iGaming format. This week, one of the LC International Limited platforms, Coral, debuted a brand-new gaming experience when they launched their Scratch Card Bingo promotion. The Dab 'n' Scratch promo delivers guaranteed wins every day, and those wins could be worth up to £20 in cold, hard cash! To scratch your way to glory, all you need to do is head over to Coral and jump into the Paddock Room from 19:11 to 22:41.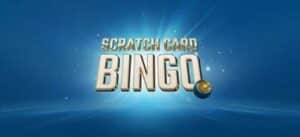 The bingo tickets have been kept at the accessibly low price of 5p; if you want to maximise your chance of winning big, you can purchase up to 96 tickets per game. The scratch cards will supplement the main bingo game to give players an extra shot at walking away with a cash prize which is comparatively significant to the ticket price. If you have used digital scratch cards before, you'll take to this inventive new promo like a duck to water. Once the bingo game is over, if you haven't landed a win with your bingo cards, you will be handed a scratch card, dab away at it and cross your fingers that you reveal three matching symbols. This promo will end on the 29th of October, get involved while you still can!
: LC International Limited is keeping a low profile this week, but one of its brands, Foxy Bingo, doesn't seem to be able to do anything of the sort. This week, Foxy Bingo announced its new play pennies for prizes campaign, which pretty much does everything it says on the tin. The promotion will run during the last weekend of every month, to get involved with it, pick up some 1p tickets to the Cheeky Chappy room, and grab daily shares of over £13,000 in cash. You can buy up to 120 tickets for every game if you are an eligible member of Foxy Bingo, that is. During the promotional weekends, the big prize games will play from 11 a.m. – 11 p.m., so you won't be short of options or feel restricted by the game times!
The size of the prize pots for each game varies – you may want to check the biggest ticket games before you stock up on bingo tickets. However, in every game, there will be roll on prizes, rewards for players who complete one or two bingo lines, and, of course, full house prizes, which may be shared if multiple players call full house on the same bingo call. If you are lucky enough to win a prize, it will be immediately credited to your account shortly after all of the bingo action has wrapped up. As usual, there are no limitations on the prizes, you can withdraw your winnings instantly, or use it to fund entry to more lucrative bingo games!
: One of LC International Limited's most popular platforms, Ladbrokes, has made itself more appealing to fans of online bingo this week by allowing members to grab cheap bundles of bingo tickets to some of the biggest jackpot games at a discounted price. To explore the bingo packages, hit the bingo tab on the top of the main landing page and select 'packages'. Currently, discounted tickets are only available for 90-ball bingo games, which is bad news for online bingo lovers who prefer shorter bingo games played with 80, 75, 50, 36, or 30 balls, but it is good news for Ladbrokes members who are always on the hunt for the biggest jackpot.
Currently, there are discounted ticket bundles for the big games that will play through the weekend, Monday and Tuesday; depending on how many tickets you purchase you can save up to 15%. For example, you can purchase tickets to all seven big games that are playing on Saturday, the 23rd of September for £3.57; those seven games come with a collective jackpot amount of £7k. As it may be hard to keep track of how all the bingo games play out, you can view all of the game results by viewing your bet history. Once the bundles have been purchased, the bingo operator will be unable to process a refund. If you are new to playing bingo at Ladbrokes, you can always acquaint yourself with the customs by reading the How to Play Bingo Guides, which will fill you in on everything from bingo variants to odds of winning a bingo game.
: With the Premier League in full swing, UK sportsbooks are jostling with each other to establish themselves as the most attractive online bookmaker. As usual, the flagship LC International Limited site, Coral, is pulling out all the customer engagement stops. The reintroduction of their free-to-play Football Super Series betting feature is a prime example of their commitment to enhancing player experiences. This week, until Everton and Arsenal walk onto the field, members of the sportsbook can make four predictions for the chance to win £100 in cash. The promotion is available to players in the UK and ROI, you can either get involved with it by logging into your Coral betting account or heading down to your nearest Coral betting shop. The rules are incredibly simple; guess the correct answers for the chance to win prizes.
If you are only lucky enough to get two or three of your selections right, you will win a £1 or £2 free bet which can be redeemed in-store or online. If you get all four selections right by a stroke of luck or by following all the right betting tips in the run-up to the game, you will win £100 in cash! Whether you win the free bets or cash, your prizes will be issued within 24 hours, following the final match whistle. Keep checking back on the promotions page to discover which upcoming match will feature in the Super Series promotion; and if you do win a free bet, note that you must use it within seven days.
: LC International Limited has mostly stayed out of the news this week; given all the drama that is surrounding the company's competitors, that can definitely be considered as a positive. One of the only updates worth noting is a recent review of one of its most popular platforms, Foxy Bingo. Overall, Foxy Bingo received an 8.6 / 10-star review after reviewers at Casinoster looked under the hood to check device optimisation, licencing and security, the overall gaming experience, customer support and bonus offers. Foxy Bingo lost the most points due to the limited working hours of their live chat team, but on the plus side, they found that the platform was mobile-friendly due to its responsive and intuitive user interface, and they were more than enamoured by the welcome package which can boost your first deposits by up to 400%.
For bingo lovers, the site was deemed as attractive as plenty of live bingo rooms, including High Five Bingo, 90-ball bingo, and 75-bingo, run around the clock. So, whether you want to get your bingo fix at 6 p.m. or 6 a.m., you won't need to hang around for long before a new bingo game gets underway. Casinoster was also won over by the 24-hour slots tournaments, which giveaway up to 50,000 free spins every day. However, the slot tournaments that allow players to showcase their slot-spinning skills weren't enough to make up for the absence of a public VIP loyalty scheme. If you jump through the right hoops, you can unlock some Foxy perks, but some transparency around the scheme would undoubtedly benefit the Foxy experience.
: On the 10th of August, The Casino Guardian added to the conversation around the backlash that has darkened the door of LC International Limited after Ladbrokes was found guilty of publishing a series of 'irresponsible ads' on Twitter. The Advertising Standards Agency has taken a dim view of the four tennis-related adverts, which are no longer allowed to be aired or distributed by the sports betting company, as they could be perceived as appealing to minors. The adverts were initially flagged by the ASA's Active Ad Monitoring System, which employs AI to scan the web and social media to search for adverts published online that may violate the newly introduced advertising regulations.
Even though the news is only doing the rounds now, the adverts were published earlier this year in January and February during the Australian Open Tournament. Ladbrokes was found guilty of using the pictures and names of world-famous tennis stars, including Nick Kyrgios, Novak Djokovic, Stefanos Tsitsipas, and Rafael Nadal, when they were trying to drive engagement in their Tweets which presented Twitter users with polls and questions relating to the tournament action. Ladbrokes certainly isn't the first sportsbook that has been accused of targeting under-18s with their adverts just by using famous faces in their advertising, and it is safe to say that they won't be the last. Ladbrokes responded to the accusation stating that the four 'controversial' Tweets were only intended as editorial content and that it wouldn't make sense to target under-18s as they are not their target audience.
: Coral and Ladbrokes may be better known for being two of the best retail, online and mobile bookmakers in the UK, but as proven by a report on the best bingo platforms for UK players in 2023, published by the bingo tastemakers at Which Bingo this week, the LC International Limited platforms also provide superior online bingo action. Both sites are running a promotion for new players which provides a £60 bingo bonus after creating a new account and making a £10 deposit. Once you are in the metaphorical door with either of the two aforementioned platforms, you won't be disappointed with the bingo variants and themed bingo rooms, to name a few, they include Fluffy Favourites Bingo, Deal or No Deal Bingo and Bingo Boom.
Bingo Boom plays with 90 Balls, so in that respect, it is a fairly standard bingo game. However, the new bingo room, which was launched by Entain in May 2022, comes with a unique and inventive spin that allows you to collect multipliers as you enjoy the gameplay. If you hit the full house jackpot after collecting the prize multipliers, the total jackpot prize will be significantly boosted. Other reasons to choose the LC International Bingo platforms include the assurance that all of the bingo rooms are tried, tested, and signed off on by the UK Gambling Commission and the network-exclusive jackpots. Furthermore, if you get tired of dipping in and out of bingo rooms, you can always try out the online slot games, card games, and live gameshows.
: The casinos belonging to LC International Limited are often in the habit of getting their hands on exclusive new games. This week, one of their most popular slot-focused iGaming sites, Gala Spins, reviewed and premiered the hot new title from Red Tiger Gaming, Lucky Wizard. Thematically, Lucky Wizard is a combination of the Irish Charm and the alchemic allure of the wizarding world. On the 5 x 4 reel set that is situated in one of Ireland's plentiful rolling verdant valleys, you will find leprechaun-equse wizard hats, three-leaf clovers and spell books. Creating winning combinations with the premium symbols on the 40 pay lines will reap sizeable awards, but if you're looking to fill up your very own pot of gold while spinning this easy-on-the-eye video slot, you will need to lean on the bonus features.
When you trigger the multiplier trail bonus game, you will get to follow the wizard down a multiplier trail; naturally, the further you get down the multiplier trail, the bigger your cash prizes will become before you are whisked back to the main mode of play. Lucky Wizard is also kitted out with a cash-collect bonus feature, which seems to be the staple bonus feature of this era of video slots. To ensure every spinning session is different from the last there are also five reel modifiers, including ones that can remove all low-value symbols from the reels, upgrade symbols at the end of a spin, implant multipliers on the reels and nudge reels to encourage win combos.
: On the 29th of June, Poker News informed its readers that they have the chance to win tickets to the 2023 Grand Prix event at the iconic Silverstone Circuit on the 9th of July. While it may seem strange that Party Poker is involving itself in F1 racing, the collaboration is a little more logical for those aware of the multi-year partnership contract between McLaren and Party Poker that was signed in 2021. The 'special relationship' between Party Poker and McLaren has been beneficial for poker fans and motorsports lovers. Via previous collaborations, F1 fans have done everything from visiting the McLaren Technology Centre to meeting the management team and drivers of McLaren.
There are several promoters behind the promotion, including LC International Limited, iBus Media Limited, McLaren Racing, and Poker News. Winners of the free tickets won't need to go solo; there are three pairs of tickets for the lucky winners. As the tickets have a face value of over £400 and are highly sought-after, it is a promising promotion; however, to qualify for the free tickets, you must already be a real-money player at Party Poker. To enter the promotion, follow the official Party Poker Twitter account and reply to the pinned promotional Tweet, which asks who your favourite F1 driver is. Feel free to be honest, as the winners will be selected at random. You will also need to include your Party Poker username, ensuring that Party Poker can verify you as an active member of their site.
: The LC International Limited casinos and sportsbooks always receive rave reviews; this week, it was the turn of Party Casino after Which Bingo refreshed its review of the site and slapped a 5-star rating onto it. According to the iGaming tastemakers, the three best facets of the site included the availability and the high-quality of the mobile apps, the tournament opportunities, and the massive selection of slot games, which is joined by an array of arcade games that you would be hard-pressed to find elsewhere. After the site launched in 1997, it has done remarkably well to keep up with the advancements made in the iGaming landscape. From ensuring that all the desirable banking partners are available as deposit and withdrawal options to filling the game library with 5-star content from Evolution, No Limit City, Microgaming and Playtech, Party Casino have all bases covered.
Other factors which were considered before Which Bingo felt confident in providing a 5-star review included the reasonable wagering terms attached to all offers and bonuses, the same-day withdrawals for players withdrawing to certain e-wallets, and the 24 / 7 customer support, which is available via the live chat service. Only two downsides were named; the disorganised nature of the FAQ pages and the limited number of promotions, which notably is only an issue for players in the UK; for US players, Party Casino stays true to its moniker and goes wild with the promos. For UK newbies, the current offer on the Party Casino table consists of 50 free spins on Starburst.
: On the 31st of May, the Digital Journal shared a few details of a recent market report conducted to anticipate where the gambling industry will be in 2030. What shouldn't be a surprise to anyone is that LC International Ltd was listed as a major player, alongside 888 Holdings PLC, MGM Resorts International, and Caesars Entertainment. The highly detailed report, which covers everything from trends to development status to future plans and opportunities, spans an impressive 108 pages. If you want to read a summary of the report, you can do so as a courtesy of The Express Wire website. The global casino market provides detailed insights into the five key areas of the industry, which include potential, growth, scope, size and share. The information is valuable for iGaming companies looking to identify risks in the market and identify opportunities alike.
Luckily for those involved in the industry, the trends are anticipated to be positive going into 2030, and reportedly, one of the biggest trends is within the demand for eco-friendly products and sustainable gambling. Far more expectedly, another trend noted as significant by Express Wire was how the integration of advanced tech is enhancing efficiency and quality within the online and retail markets. AI is everywhere, and the gambling landscape certainly isn't an exception. In addition to machine learning aiding the gambling experience, the growing prevalence of blockchain and cryptocurrencies is also shaping gambling behaviours across the globe, with numerous casinos and sportsbooks cashing in on their player's willingness to forgo fiat currency.
: On the 25th of May, GamStop updated its list of participating companies; LC International proudly featured alongside swathes of the other most reputable casino brand operators, including White Hat Gaming Limited, Dazzletag Limited, and LeoVegas PLC. All the LC international casinos, including Cheeky Bingo, Foxy Bingo, Coral and Party Casinos allow gamblers to self-exclude themselves from the sites by using the online tool. Once registered with GamStop, you will be prevented from using any of the iGaming platforms that have partnered with GamStop. With this service, you are completely in control of how long you are excluded from the LC International sister sites. To register, all you need to do is provide a few details about yourself and confirm your identity.
As outlined on the GamStop website, self-exclusion tools are just one of the ways you can ensure your gambling sessions are sustainable and fun. The website also serves as a signposting page, guiding gamblers towards other tools and practical support. For immediate support, GamStop recommends contacting the Samaritans; for ongoing support, TalkBanStop was listed as the best source of 100% confidential support. GamStop also informs anyone that happens across their website that many banks now allow gamblers to block payments to online casinos, sportsbooks and bingo sites. There are even measures available to help people self-exclude from betting shops, bingo halls, arcades, and even the mini-casinos you find inside service stations! As a final piece of advice, GamStop also informs its victors that it may be helpful to delete apps and unsubscribe from triggering newsletters.
: LC International Limited has mostly stayed out of the headlines this week, but at least one of their prominent casinos didn't fail to garner some positive attention. The website Bookmakers 2 U gave Party Casino a 5 / 5 rating, making it one of the most highly rated casinos that have been reviewed on the platform. The only area of the casino which didn't receive a full five starts was the promotional department, but that isn't to say that you can't get your fair share of bonus perks on this platform; it just has marginally less up for grabs compared to its competitors. There were multiple reasons behind the 5-star review, including the customer service team, which is available around the clock and the safety and security of the site.

Furthermore, despite the name of the casino, it is one of the more responsible ones out there; the responsible gambling measures include everything from self-assessment tests to deposit and wagering limits to game break reminders, which you can set to intervals of your choosing. The reviewers chose Pragmatic Play, Red Tiger Gaming, Play N Go, and Microgaming as some of the top game providers, but that is only scratching the surface of the game library, which offers up everything from video poker games to progressive jackpot online slot games to classic games of baccarat, blackjack and roulette. The site also won favour from the reviewers by integrating all of the latest releases as soon as they debut. Additionally, there is no shortage of daily jackpots to tap into.
LC International History Limited
If you wanted to, you could trace the history of LC International Limited back to the 19th century. The first incarnation of Ladbrokes was formed in Warwickshire in 1886 by a Mr Pennington and a Mr Schwind. If the company's Wikipedia article is to be believed, the "Ladbrokes" name came from the fact that the company was initially created as a commission agent for horses and jockeys who used Warwickshire's Ladbroke Hall. The first record of the business actually using the name "Ladbrokes" comes from 1902, which is when a third man named Arthur Bendir joined the company, and all of its operations were transferred to London, where it opened its first shop close to the Strand.
While Ladbrokes (and Coral) are both seen as traditional working-class betting shops in the 21st century, Ladbrokes was anything but working class during the first half of the 20th century. Most of the company's customers were aristocrats who frequented London's gentleman's clubs in and around Mayfair. Even back then, Ladbrokes was breaking the mould. Their first official racecourse representative was a woman by the name of Helen Vernet, who joined in 1919 and became a partner in 1928, remaining with Ladbrokes until she passed away at the age of 80 in 1956.
The Second World War was the death knell for many fledgling sports betting enterprises in the UK, but not for Ladbrokes. However, that's not to say that the war didn't cause the company extensive difficulties. The company's ownership was reluctant to open up to customers outside the upper classes, and this principle was affecting its ability to make money. That changed in 1956 when Ladbrokes was bought by the Stein family for a sum in the region of £100,000. Allowing for inflation, that figure would be around £2.6m today. That takeover was the first step towards LC International Limited becoming the company we recognise today.
Entering The Modern Era
It became a lot easier for gambling companies to trade on the British high street after the UK government brought in the Betting and Gaming Act of 1961. Ladbrokes shops have been a fixture of many UK towns and cities ever since then. The company expanded aggressively not just at home but also overseas, acquiring a stake in Malta's Dragonara Palace casino and hotel in 1964. Money started rolling in, and so Ladbrokes floated on the London Stock exchange for the first time three years later. By 1973, the company had over one thousand betting shops plus a series of bingo clubs and hotels. Two years after that, Ladbrokes bought Lingfield Park racecourse. A series of greyhound racing tracks followed soon afterwards. The company was rapidly going from strength to strength, but disaster struck in 1979 when it transpired that someone within Ladbrokes had bribed a police officer to obtain information about activity inside other casinos. The business was forced to close its four London-based casinos because of the scandal. Up until that point, the casinos had accounted for almost half of Ladbrokes' overall profit. It wouldn't open another casino in London until 1994.
If you've been wondering where Coral is in this story, they're about to arrive. Joe Coral opened the first Coral betting business close to his home in Manchester during the 1920s and, for a long time, was a major rival to Ladbrokes. The rivalry turned to friendship in September 1998 when Ladbrokes bought out Coral and all 891 of its stores for £363m. Rather than becoming Ladbrokes Coral International there and then, though, the company briefly took on another familiar name instead. Buying up casinos and hotels had become just as important as opening new betting shops to the company's directors, and so Ladbrokes was rebranded as Hilton Group plc in 1999. By that point, over three-quarters of the company's assets were hotels rather than casinos. This lasted until 2001, when the American arm of the Hilton Group decided to sell off its business interests outside the USA. The casinos were sold to the Gala Group for £236m, the hotels were sold to the Hilton Hotels Corporation for over £3bn, and Ladbrokes became Ladbrokes plc once more. Somewhere in the interim, the Coral brand had been broken off and sold to the Gala Group but would eventually come back on board. All Coral and Gala outlets were acquired by Ladbrokes in 2015, giving Ladbrokes four thousand betting shops and thirty thousand employees. The company reported £1.5bn in revenue the following year.
Becoming An Entain Property
Ladbrokes Coral, or LC International, was the biggest betting company in the UK by 2017 – and that made it ripe for a takeover from abroad. That's where GVC Holdings comes in. The Luxembourg-based casino and gaming company was formed in 2004 and set about the task of buying up big-name gambling companies almost immediately. Sportingbet joined the roster in 2012, Bwin was purchased in 2016, and Ladbrokes Coral arrived in March 2018 in a deal worth £4bn. GVC Holdings became Entain plc in December 2020 and appointed Jette Nygaard-Anderson as CEO the following month. She was the first woman ever to become CEO of a gambling company listed in the UK, bringing Ladbrokes' history full circle.
The full list of gambling and gaming companies under Entain's ownership includes not only the brands and businesses we've mentioned so far but also Neds, BetMGM, Betboo, Gamebookers, Cashcade, CasinoClub, and Gioco Digitale. Officially headquartered on the Isle of Man, Entain reported revenue of £3.87bn in 2021 with an operating income of £481m. As of 2022, Entain is the world's biggest betting and gaming company, and its simple mission statement is to "bring moments of excitement" into the lives of its customers. The business is committed to operating only in regulated markets by the end of 2025 and taking the lead on social responsibility while investing in communities and people. At the same time, it wants to grow its presence in its existing core markets while taking the lead in the emerging US sports betting market and creating "interactive entertainment experiences." Your guess is as good as ours about what that might mean. The company currently employs around 25,000 people in twenty offices across five continents and operates in 31 gaming territories. There's nobody bigger, and it's hard to imagine how anybody could ever become bigger.
Licenses and Fines
It would be easier to say where LC International Limited isn't licenced to operate than to say where it is. As we've covered above, Entain plc has licenses to operate in more than thirty territories. LC International Limited's casinos don't operate in all of those territories, though. They're primarily a UK-focused brand, and so their UK Gambling Commission licence is their most important gaming asset. The company also holds a licence in Gibraltar.
In August 2022, LC International Limited found itself in hot water with the UK Gambling Commission. After a regulatory review, the Commission found that the operator had failed to uphold licence conditions related to the prevention of money laundering and the promotion of safer gambling, including breaches of the social responsibility code. LC International paid £13.4m in lieu of a fine, and now has further conditions attached to its operating licence.
Full List of LC International Limited Sites
Bwin (bwin.com)
Cheeky Bingo (cheekybingo.com)
Coral (coral.co.uk)
Foxy Bingo (foxybingo.com)
Foxy Games (foxygames.com)
Gala Bingo (galabingo.com)
Gala Casino (galacasino.com)
Gala Spins (galaspins.com)
Gamebookers (gamebookers.com)
Ladbrokes (ladbrokes.com)
Party Casino (partycasino.com)
Party Poker (partypoker.com)
Sporting Bet (sportingbet.com)