LC International Limited Casinos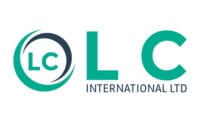 LC International Limited operates fifteen sports betting and casino sites. The top LC International Limited sites include Coral, Ladbrokes, Bwin, Party Casino, Cheeky Bingo, Gala Bingo, Gala Spins, Foxy Bingo, Foxy Games and Party Poker.
LC International Limited is based at Suite 6, Atlantic Suites, Gibraltar, GX11 1AA.
LC International Ltd casinos and similar sites







Top LC International Limited Casinos
Ladbrokes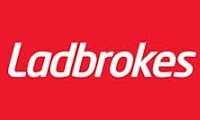 You'll never place a bet with a sports betting company older than Ladbrokes. It isn't possible because no such company exists anywhere in the world. Ladbrokes has been taking bets since 1902. This famous old red-branded British sports betting company celebrated its 120th birthday in 2022, and there's no reason to believe it won't be around to celebrate its 200th at the turn of the 22nd century. It's a British institution, and it's also one of the biggest sports betting websites in the UK. Not only that, but Ladbrokes is the "L" in "LC International Limited." If Ladbrokes didn't exist, neither would the casino network that hosts it nor Entain, the overarching parent company that owns LC International Limited. It's almost impossible to overstate just how big a deal Ladbrokes is, but if you want to get a feel for the brand, consider how many smaller betting brands have been launched from it. Ladbrokes no longer merely concerns itself with sports betting. There's also Ladbrokes Bingo to think about, along with Ladbrokes Games and Ladbrokes Poker. This is a brand that's grown to incorporate almost every form of gambling you can think of, and if you can think of one it doesn't cover yet, you might find that it begins to do so in the near future.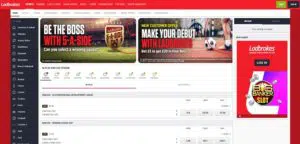 Coral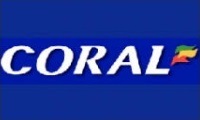 We've already said that Ladbrokes is the "L" in "LC International Limited," so it probably won't come as a surprise to hear that Coral is the "C." There are plenty of famous casinos and betting sites on the LC International Limited network, but there's no mistaking the two sites that sit at the top of the tree. Coral isn't quite one hundred years old yet, but it will get there by the end of the decade. Joe Coral opened his first betting shop near Manchester in 1926, and the company has never really looked back since. Ladbrokes and Coral used to compete for space on the British high street and attempt to undercut each other with odds on sporting matters. They still do that to an extent, but now they do it as part of the same team rather than fierce rivals. Much like Ladbrokes, Coral has changed over the years to open its doors to matters beyond sports betting. You can still bet on sports fixtures here – and Coral would be delighted to have your money – but Coral has spawned Coral Bingo, Coral Casino and Coral Games. It does everything Ladbrokes does, and if you asked someone who works for Coral, they'd tell you that they actually do it better. We don't think there's much to choose between the two familiar brands, but it's always worth comparing the odds across both sites before you commit to putting your money down on a sports bet.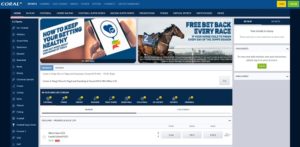 Party Casino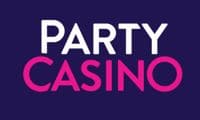 Party Casino is nowhere near as famous as Ladbrokes or Coral, but that isn't a fair measure to judge it by. For a start, both of those famous firms have almost a century on Party Casino. Very few gambling companies in the world could hold a candle to them. That's not to say that Party Casino isn't a big deal, though – it most certainly is, and it has the sponsorship deals and TV commercials to prove it. In the past, Party Casino has sponsored the McLaren Formula 1 team and had its logo printed on the team's cars. Advertising in Formula 1 is one of the most expensive sponsorships any company could sign up for, so it's a measure of Party Casino's success that the business was able to pay for it. This is the most "normal" online casino in the LC International Limited range, by which we mean it's the closest thing the network has to a traditional online slots site. You'll find the latest and greatest online slots here without a shadow of a doubt, but it would be remiss of us not to mention the other boxes that Party Casino ticks. You can bet on sports at Party Casino – although we're not sure why you would when Ladbrokes and Coral are both available – and you can also play instant win scratch games, game shows, live casino games and an array of card and table games. It's a casino that does everything and does its very best to bring you a consistent party atmosphere while it's doing it.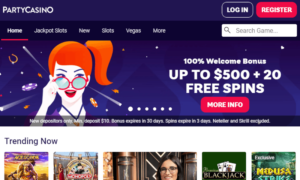 Cheeky Bingo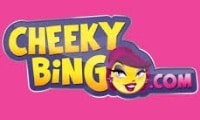 We're not totally sure what it is that makes Cheeky Bingo so cheeky. Maybe it's the winking face of the woman who greets you when you arrive on the casino site's landing page. Maybe it's the site's hot pink colour scheme. Perhaps it's the outrageousness of the statement "bingo beats love," which is the name of one of Cheeky Bingo's most popular bingo rooms. Whatever it is, Cheeky Bingo is a bingo site that brings a lot of personality. This is the most female-focused casino site LC International Limited has on its roster, although you certainly don't have to be a woman to play here. The site's themed bingo rooms are undoubtedly its main attraction and include big hits like Fluffy Favourites Bingo and Friends Bingo, but there are plenty of other strings to the Cheeky Bingo bow. If you're a fan of Slingo games, you'll find plenty of them in a dedicated section of the site, and there's also a selection of online slots to keep players entertained while they're waiting for their favourite bingo rooms to open. The slots selection here isn't quite on a par with what you'll find at Party Casino, but that's not really the point of the site. Cheeky Bingo was designed to give players busy bingo rooms full of banter with a "girls comic book" theme, and it succeeds in that aim comfortably.
Gala Casino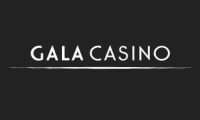 There are three casino sites on the LC International Limited network with the word "Gala" in their name, and all of them are linked. Gala Casino is the least famous of the three by a long chalk, but that's not something you should hold against it. It might not be a "household name" like Gala Bingo or Gala Spins, but it still has plenty to offer to the discerning gamer. The hardest thing to understand about Gala Casino is why there's a need for it to exist when Gala Spins exists already and offers many of the same online slots. The answer to that is that while Gala Casino might not be an online slots specialist site like Gala Spins is, it's a more well-rounded casino site. In fact, slots aren't even the first thing you'll see when you land on the Gala Casino homepage. That honour goes to the casino's range of multiplier roulette wheels, which combine traditional roulette action with online slots-style bonus features to tremendous effect. Gala Casino also has a "casino face-off" section, which brings a competitive element to casino gameplay. Jackpots play a big part in this casino's appeal, with a "jackpot fun zone" full of big-money jackpot games and a lot of space given to the extremely popular Pragmatic Play "Drops and Wins" games. If none of this whets your appetite, consider the fact that Gala Casino has a range of exclusive slots and games that don't appear anywhere else – not even on the other LC International Limited casino sites.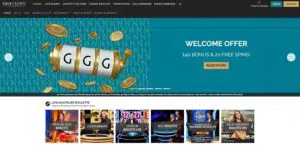 Gala Bingo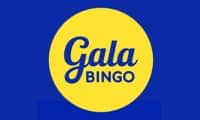 Gala Bingo was once a familiar name in British towns and cities. A small town might have either a Gala Bingo or a Mecca Bingo, but a big city would have both, and they would be in direct competition with each other. That isn't the case in the 2020s. Gala Bingo beat a retreat from operating physical premises in the middle of the last decade. If you haven't checked on your local Gala Bingo in a while, you might be surprised to find out that it's now most likely a Buzz Bingo outlet. Withdrawing from the high street wasn't a farewell for the Gala Bingo brand, though – it was merely a reorganisation. The Gala Bingo website became so popular that it was no longer necessary for the Gala Bingo halls to exist, so the brand became online-only. There's still an element of old-school bingo hall fun about the Gala Bingo website, though, and that's both a curse and a blessing. It's a blessing because it makes the website feel authentic, but it's a curse because it also feels a little dated. All of the other LC International Limited gaming and casino sites are slick and cutting-edge, with plenty of modern swagger. Gala Bingo feels like it's a few years behind the times. There's nothing necessarily wrong with that, though – if you're one of the thousands of people who still miss being able to pop down to Gala Bingo in person, you'll find that the Gala Bingo site brings plenty of nostalgia and, if you're lucky, plenty of wins, too.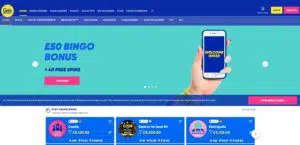 Bwin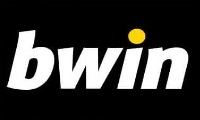 The story of Bwin begins in Austria in the 1990s, so it's been quite a wild ride for the brand to get to where it is now as an LC International Limited brand from where it started. Primarily known as a sports betting brand, Bwin captured the attention of football bettors in the UK several years ago when it became the shirt sponsor of Real Madrid Football Club. That's just about the most high-profile shirt sponsorship it's possible for any business to obtain in the football world and signified Bwin's arrival in the big time. It was inevitable that the company would become attractive to casino networks in the UK from that moment onwards, so the only real surprise is that it ended up in the hands of a network that already has Coral and Ladbrokes. The fact that three sports betting sites of this size can exist on the same network is an indicator of how much of the sports betting market LC International Limited controls. Paddy Power, Sky Bet, 888 Sport and to a lesser extent, 32Red are all still big players in the marketplace, but it would be difficult to say that LC International's portfolio doesn't eclipse all of them. In what's becoming a familiar pattern for casinos on this network, Bwin has recently spawned a series of minisites, including Bwin Casino and Bwin Poker. Bwin might never become as popular as the biggest sports betting sites on this network, but it doesn't need to be – it's already successful in its own right.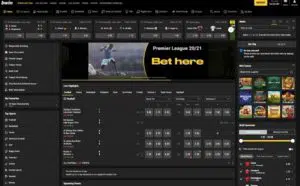 Foxy Bingo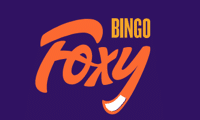 We've spoken about the popularity of Cheeky Bingo as a bingo site, and we meant everything that we said about it, but it barely registers on the same scale as Foxy Bingo. The Foxy brand might have changed hands in recent years, but Foxy Bingo is still arguably the most recognisable bingo website in the UK, aside from Gala Bingo and Mecca Bingo. We don't know whether it would be more accurate to call Foxy Bingo "famous" or "notorious." That's because of its close connection to the Jeremy Kyle show on ITV, which used to be a major positive for the bingo brand until the show was cancelled in disgrace after some unsavoury revelations regarding its treatment of guests. Foxy Bingo has moved on from that controversy, though, and remains as common a sight in television commercials as it ever has been in the past. Even Foxy, the brand's mascot, is on the verge of becoming a celebrity in his own right despite the fact that he's just a man in a fox suit. Foxy Bingo tries very hard to differentiate itself from the vast glut of bingo sites out there by offering niche games and exclusive attractions that other sites won't touch, like the bizarre "football versus tennis" game you can see in the below screenshot. A lot of these tricks fall into the category of "gimmickry," but there's a lot to be said for a good gimmick. If you enjoy playing bingo in the UK and you've never visited Foxy Bingo, you probably owe it to yourself to give it a shot at least once just to find out what all the fuss is about.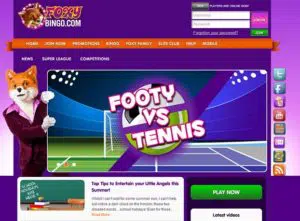 Gala Spins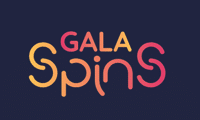 Earlier on, we said that Gala Casino is a more well-rounded casino site than Gala Spins. We stand by that comment, but it was in no way meant as a slight against Gala Spins. There's nothing wrong with being a casino site that specialises in online slots. There are hundreds of them in the UK alone, and very few of them could claim to be better or more popular than Gala Spins. Only Party Casino serves as a direct comparison for Gala Spins on the LC International Limited network, and we'd be hard-pressed to say which of the sites is better. If you're a fan of the way that LC International Limited presents its casino sites, you could do a lot worse than trying them both to see which you prefer. Perhaps we're being a little unfair by linking Gala Spins to online slots so strongly, though, because there are other games here. Slots take centre stage, but you'll also find that Gala Spins isn't short on Slingo games. There's no bingo or sports betting at Gala Spins, but there are multiple options for those activities elsewhere on the network. Gala Spins excels when it comes to sourcing and providing new games, so if you want to find out what's smoking hot and fresh off the press right now in the world of online slots, Gala Spins is a good first port of call to test the waters. It doesn't work with every single provider out there, but it's probably fair to say that it works with all the ones that truly matter.
Foxy Games
The phenomenal success of Foxy Bingo made it inevitable that the Foxy Brand would eventually expand into other forms of iGaming. What's surprising is that the brand's owners felt it was necessary to open a whole new casino website to capitalise on its fame. Foxy Bingo's previous owners tried and failed to get a Foxy Bingo sister site called Foxy Casino off the ground, but when LC International Limited got its hands on the Foxy property, the idea was deemed to be worth revisiting. This time, the company enlisted the help of Hollywood A-Lister Heather Graham to star in commercials. The comical idea that Heather Graham had been the person inside the "Foxy" costume this whole time went over well with audiences and drew plenty of attention to the new Foxy Games site. While we're still not sure why the contents of Foxy Games couldn't simply have been added to the existing Foxy Bingo website, it would be impossible to say that Foxy Games hasn't been a success. The simple answer to the question "what does Foxy Games do that Foxy Bingo doesn't" is "everything," but for the sake of completion, we'll point out that Foxy Games offers online slots, Slingo games, instant win scratchcards, live game shows and a whole host of exclusive content that makes the casino feel like a prestigious, five-star place to play games. It's not as popular as Foxy Bingo yet, but there's no reason why it can't reach that level one day so long as it stays on its current trajectory.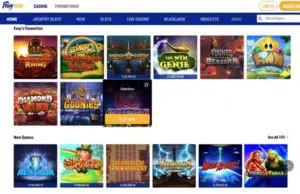 About LC International Limited
LC International History Limited
If you wanted to, you could trace the history of LC International Limited back to the 19th century. The first incarnation of Ladbrokes was formed in Warwickshire in 1886 by a Mr Pennington and a Mr Schwind. If the company's Wikipedia article is to be believed, the "Ladbrokes" name came from the fact that the company was initially created as a commission agent for horses and jockeys who used Warwickshire's Ladbroke Hall. The first record of the business actually using the name "Ladbrokes" comes from 1902, which is when a third man named Arthur Bendir joined the company, and all of its operations were transferred to London, where it opened its first shop close to the Strand.
While Ladbrokes (and Coral) are both seen as traditional working-class betting shops in the 21st century, Ladbrokes was anything but working class during the first half of the 20th century. Most of the company's customers were aristocrats who frequented London's gentleman's clubs in and around Mayfair. Even back then, Ladbrokes was breaking the mould. Their first official racecourse representative was a woman by the name of Helen Vernet, who joined in 1919 and became a partner in 1928, remaining with Ladbrokes until she passed away at the age of 80 in 1956.
The Second World War was the death knell for many fledgling sports betting enterprises in the UK, but not for Ladbrokes. However, that's not to say that the war didn't cause the company extensive difficulties. The company's ownership was reluctant to open up to customers outside the upper classes, and this principle was affecting its ability to make money. That changed in 1956 when Ladbrokes was bought by the Stein family for a sum in the region of £100,000. Allowing for inflation, that figure would be around £2.6m today. That takeover was the first step towards LC International Limited becoming the company we recognise today.
Entering The Modern Era
It became a lot easier for gambling companies to trade on the British high street after the UK government brought in the Betting and Gaming Act of 1961. Ladbrokes shops have been a fixture of many UK towns and cities ever since then. The company expanded aggressively not just at home but also overseas, acquiring a stake in Malta's Dragonara Palace casino and hotel in 1964. Money started rolling in, and so Ladbrokes floated on the London Stock exchange for the first time three years later. By 1973, the company had over one thousand betting shops plus a series of bingo clubs and hotels. Two years after that, Ladbrokes bought Lingfield Park racecourse. A series of greyhound racing tracks followed soon afterwards. The company was rapidly going from strength to strength, but disaster struck in 1979 when it transpired that someone within Ladbrokes had bribed a police officer to obtain information about activity inside other casinos. The business was forced to close its four London-based casinos because of the scandal. Up until that point, the casinos had accounted for almost half of Ladbrokes' overall profit. It wouldn't open another casino in London until 1994.
If you've been wondering where Coral is in this story, they're about to arrive. Joe Coral opened the first Coral betting business close to his home in Manchester during the 1920s and, for a long time, was a major rival to Ladbrokes. The rivalry turned to friendship in September 1998 when Ladbrokes bought out Coral and all 891 of its stores for £363m. Rather than becoming Ladbrokes Coral International there and then, though, the company briefly took on another familiar name instead. Buying up casinos and hotels had become just as important as opening new betting shops to the company's directors, and so Ladbrokes was rebranded as Hilton Group plc in 1999. By that point, over three-quarters of the company's assets were hotels rather than casinos. This lasted until 2001, when the American arm of the Hilton Group decided to sell off its business interests outside the USA. The casinos were sold to the Gala Group for £236m, the hotels were sold to the Hilton Hotels Corporation for over £3bn, and Ladbrokes became Ladbrokes plc once more. Somewhere in the interim, the Coral brand had been broken off and sold to the Gala Group but would eventually come back on board. All Coral and Gala outlets were acquired by Ladbrokes in 2015, giving Ladbrokes four thousand betting shops and thirty thousand employees. The company reported £1.5bn in revenue the following year.
Becoming An Entain Property
Ladbrokes Coral, or LC International, was the biggest betting company in the UK by 2017 – and that made it ripe for a takeover from abroad. That's where GVC Holdings comes in. The Luxembourg-based casino and gaming company was formed in 2004 and set about the task of buying up big-name gambling companies almost immediately. Sportingbet joined the roster in 2012, Bwin was purchased in 2016, and Ladbrokes Coral arrived in March 2018 in a deal worth £4bn. GVC Holdings became Entain plc in December 2020 and appointed Jette Nygaard-Anderson as CEO the following month. She was the first woman ever to become CEO of a gambling company listed in the UK, bringing Ladbrokes' history full circle.
The full list of gambling and gaming companies under Entain's ownership includes not only the brands and businesses we've mentioned so far but also Neds, BetMGM, Betboo, Gamebookers, Cashcade, CasinoClub, and Gioco Digitale. Officially headquartered on the Isle of Man, Entain reported revenue of £3.87bn in 2021 with an operating income of £481m. As of 2022, Entain is the world's biggest betting and gaming company, and its simple mission statement is to "bring moments of excitement" into the lives of its customers. The business is committed to operating only in regulated markets by the end of 2025 and taking the lead on social responsibility while investing in communities and people. At the same time, it wants to grow its presence in its existing core markets while taking the lead in the emerging US sports betting market and creating "interactive entertainment experiences." Your guess is as good as ours about what that might mean. The company currently employs around 25,000 people in twenty offices across five continents and operates in 31 gaming territories. There's nobody bigger, and it's hard to imagine how anybody could ever become bigger.
Licenses and Fines
It would be easier to say where LC International Limited isn't licenced to operate than to say where it is. As we've covered above, Entain plc has licenses to operate in more than thirty territories. LC International Limited's casinos don't operate in all of those territories, though. They're primarily a UK-focused brand, and so their UK Gambling Commission licence is their most important gaming asset. The company also holds a licence in Gibraltar.
The UKGC website says that LC International Limited has a clean licence with no fines and no history of regulatory actions, but that isn't entirely true. Their records only cover the current incarnation of the company and its current licence. LC International hasn't managed to keep its nose totally clean in the past and has had its fair share of run-ins with the regulator. It had a particularly dark day at the end of July 2019 when the Gambling Commission completed an investigation into historic failings at the company relating to social responsibility obligations and anti-money laundering procedures. The findings of the report said that LC International Limited's existing safeguards were insufficient and resulted in customers suffering harm between 2014 and 2017. As a result, the company was forced to pay a fine of £5.9m. There have been no further issues since then, and it's generally accepted that the company's processes were adjusted to meet the regulator's requirements after the fine was issued and paid.
What are players saying about LC International Limited sites?
These reviews come from real customers who've recently played at LC International Limited casinos and wanted to share their experiences. Some of them have been edited for clarity and brevity.
11-Apr-2022 Ladbrokes review by Kieran:
I've been a Ladbrokes customer for years and it's obvious that during the past couple of years they've changed the coding on their online slots. Players don't have a fair chance anymore.. – source: Trustpilot
11-Apr-2022 Coral review by Lee:
I've spent loads on roulette here and tried lots of different stakes but never get any rewards, they don't even do cashback on losses. Compared to other sites they treat their customers like rubbish. – source: Trustpilot
08-Apr-2022 Party Casino review by Rob:
I have nothing bad to say about Party Casino, I've won here and got my withdrawal no problem. The only thing I found strange is that I could make any money on the games I usually play so I had to go on games I'd never heard of before to make a profit. – source: Trustpilot
28-Mar-2022 Cheeky Bingo review by Alfie:
I had £1032 in my account with a £1150 withdrawal pending when they locked my account. All they eventually paid me was the £283 I deposited. Based on other reviews it looks like I was lucky to even get that back – source: Trustpilot
11-Apr-2022 Gala Casino review by Kevin:
I don't mind losing money but I do mind the way I lose money at Gala Casino. I've done over one thousand spins with zero features whatsoever. They don't give you any chance to make your money back. – source: Trustpilot
11-Apr-2022 Gala Bingo review by Mary:
I started playing here with free spins but the game broke on my fifth spin and won't let me back in. I had winnings at the time which I've now lost. – source: Trustpilot
28-Feb-2022 Bwin review by Ross:
I won £1600 from here on a bet at the end of 2019. I am still waiting for my money to this day. Unibet had no problem paying out the same bet but Bwin customer services just ignore you. They accept bets and then don't pay out when you win. – source: Trustpilot
07-Apr-2022 Foxy Bingo review by Dave:
I deposited £320 and spent it all on £2 spins without getting any features or any bonuses. It's dead spin after dead spin with no excitement. The company is built on greed and gives nothing back to players. – source: Trustpilot
29-Mar-2022 Foxy Games review by Carina:
My partner made a withdrawal after winning a large amount playing games here A few days later Foxy Games took the money back out of his account and said he's only won because of a technical error. Since then they've been ignoring his requests to speak to a manager. Don't play here, they're disgraceful. – source: Trustpilot
05-Apr-2022 Gala Spins review by Ceri:
I'm not sure why there are so many bad reviews, the site is fabulous! I won more than £1000 from a single £4 spin and have withdrawn way more than I've deposited here. Promotions are great, lots of choice with the games – I'm happy. – source: Trustpilot
Full List of LC International Limited Sites
Bwin (bwin.com)
Cheeky Bingo (cheekybingo.com)
Coral (coral.co.uk)
Foxy Bingo (foxybingo.com)
Foxy Games (foxygames.com)
Gala Bingo (galabingo.com)
Gala Casino (galacasino.com)
Gala Spins (galaspins.com)
Gamebookers (gamebookers.com)
Ladbrokes (ladbrokes.com)
Party Casino (partycasino.com)
Party Poker (partypoker.com)
Sporting Bet (sportingbet.com)
The only inactive LC International Limited casino as of 2022 is BetDaq (betdaq.com).